Eco-friendly and sustainable spirits brands to look out for
Nature, humanity, and top-quality spirits, these sustainable brands have it all.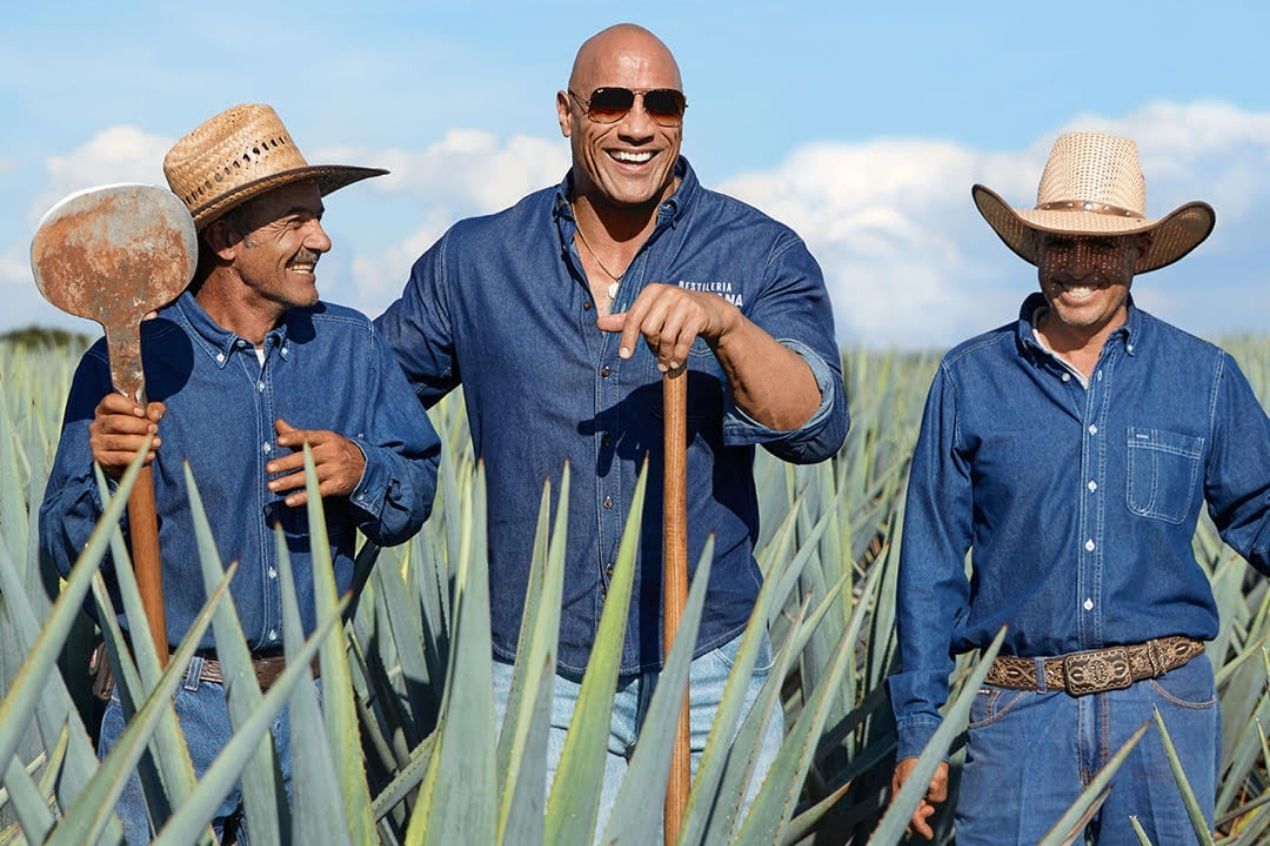 Avid alcohol consumers have been driven by two main forces to select beverages since old times - taste and value. But now, a third factor has sprung to life in the form of sustainability. The term 'sustainable' emphasizes meeting our requirements without compromising the needs of future generations.
The United Nations (UN) has listed 17 Sustainable Development Goals (SDGs) to foster growth and equality amongst the masses. The main aim of this program is to improve the health and well-being of humans in relation to the environment, human and labor rights, ethics, and procurement.
A list of SDGs we will be looking at:
SDG 7 Clean and Affordable Energy.
SDG 8 Decent Work and Economic Growth.
SDG 10 Reduced Inequalities.
SDG 12 Responsible Production and Consumption.
SDG 13 Climate Action.
SDG 14 Life Below Water.
SDG 15 Life on Land.
SDG 17 Peace, Justice, and Strong Institutions.
From a long list of alcohol brands contributing towards these goals and following the UN's blueprint of sustainability, we have shortlisted a few that have brought commendable changes.
Teremana Tequila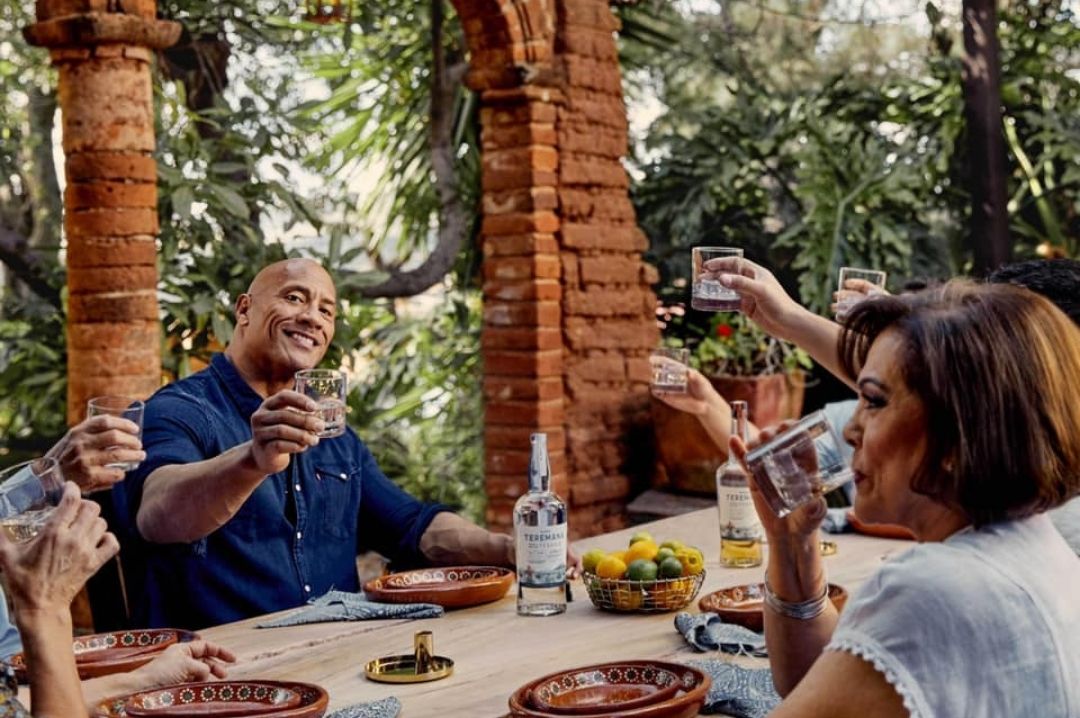 The Rock toasting with Teremana Tequila, Source: Facebook
Dwayne Johnson's tequila brand, Teremana, is a small batch tequila-producing distillery in the highlands of Jalisco. The Hollywood superstar is working his way up in the spirits industry by collaborating with a local Mexican family for crafting premium tequila using traditional methods. Their open tank fermentation process involves brick-oven roasting of the agave to bring out citrusy flavors, while the leftover agave fibers are used in agave fields as compost. Distilling the produce in handmade copper pot stills, Teremana acknowledges the contributions of local artists in producing traditional-style tequila. The overall process is a bit time-consuming, but sustainability doesn't come fast anyways.
There are three tequilas the brand has to offer in Blanco, Añejo, and Reposado, with the last claiming Tequila of the Year title at the 2021 USA Spirits Ratings.
With all that, we can confirm that 'The People's Champion' is putting sustainability as his topmost priority.
Reyka Vodka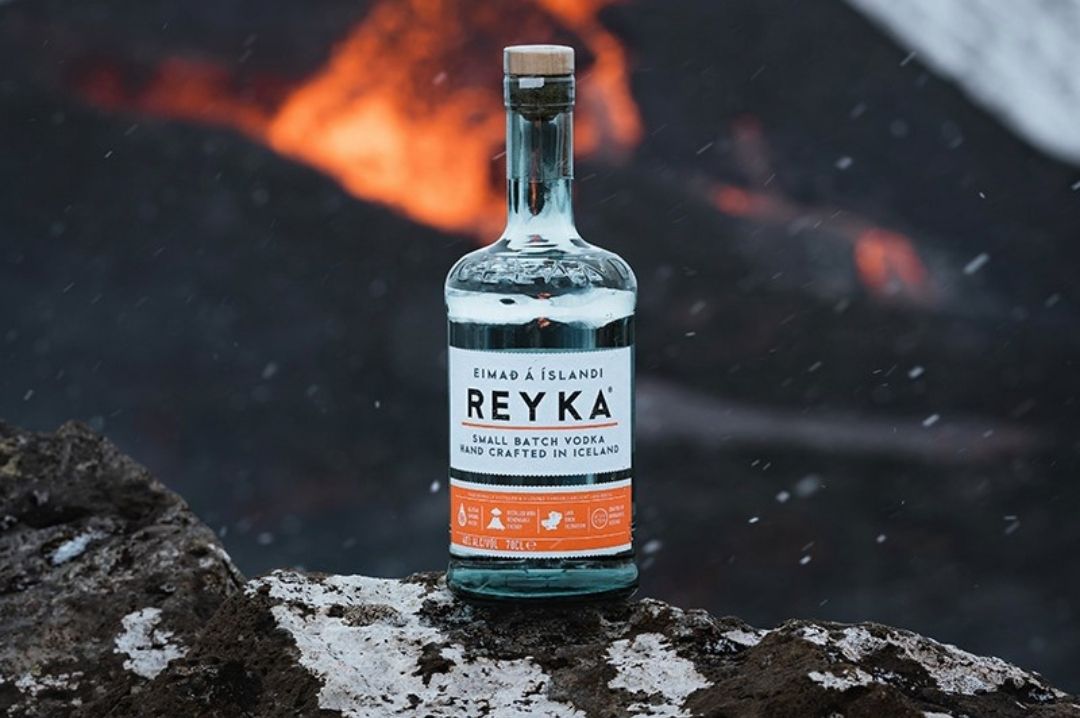 Reyka - Handcrafted Icelandic vodka, Source: Facebook
Have you heard about geothermal distilling? Iceland's Reyka Vodka sources its water from a lava spring that runs through a 4000-year-old lava field. With single distillation via Carter-Head Still, Reyka amasses unparalleled smoothness, followed by further purification from the lava rock filtration. The vodka boasts of a zero-carbon footprint, traveling seamlessly in the land of massive glaciers and subterranean volcanoes, home to psychedelic nocturnal auroras. Providing more than a touch of nature, Reyka Vodka gives a glimpse of what Iceland has to offer. With each distillation roughly taking 6 hours, Reyka Vodka is a master of small-batch productions.
Novo Fogo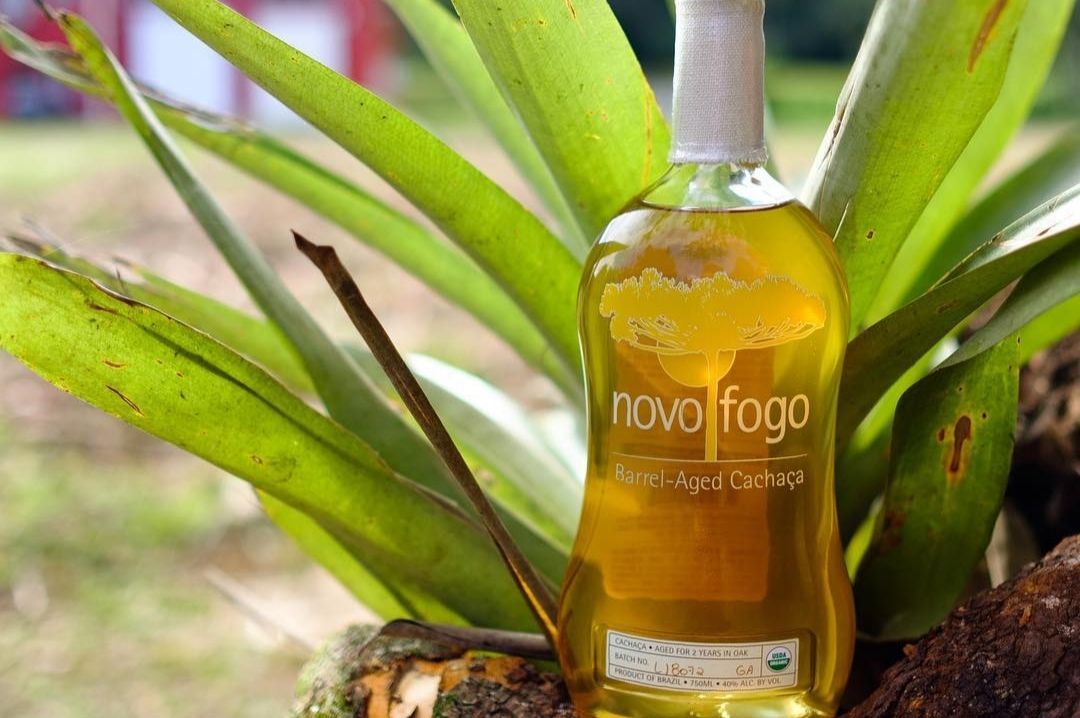 Novo Fogo Barrel-Aged Cachaça made in Brazil, Source: Facebook
Replenishing nature has never been an easy job, and since human activities have endangered various flora and fauna species over the years, brands like Novo Fogo are fighting hard to keep hold of invaluable gifts given by mother Earth. A carbon-negative alcohol brand, Novo Fogo is resolute on salvaging rare Brazilian hardwood trees that have fallen due to excessive logging. The purpose behind replanting the indigenous trees in the forests not only targets increasing cachaça production but also aims at restoring the habitat for animals in the wilderness. Apart from being known for its rich tropical rainforests, South America has contributed to the spirits industry with pisco, cachaça, and aguardiente Colombiano. Cachaça, rum's older cousin, is the base for the famous Brazilian cocktail, Caipirinha, and many others.
Ketel One
The De Nolet windmill at Ketel One distillery is one of the largest of its kind, Source: Facebook
Named after the first coal-fired copper still at the distillery, Ketel One broke through in 1983 after years of experimentation and discovery for a fresh and crisp vodka with a long finish. The tale of origin actually began over 300 years ago in 1691, from making the biggest of its kind windmill in Schiedam near Rotterdam to surviving the French Revolution, Ketel One has seen it all.
The Dutch brand's distillery is now powered by an on-site windmill, solar panels, and electric bikes to propel power for the distillation process. Carolus Nolet has carried his family legacy with great efforts, bringing Ketel One into the picture by taking advantage of the cocktail game. The three vodkas from the brand, Ketel One Vodka, Ketel One Citroen, and Ketel One Oranje are widely used cocktail bases by bartenders in the US these days.
Gray Whale Gin - Golden State Distillery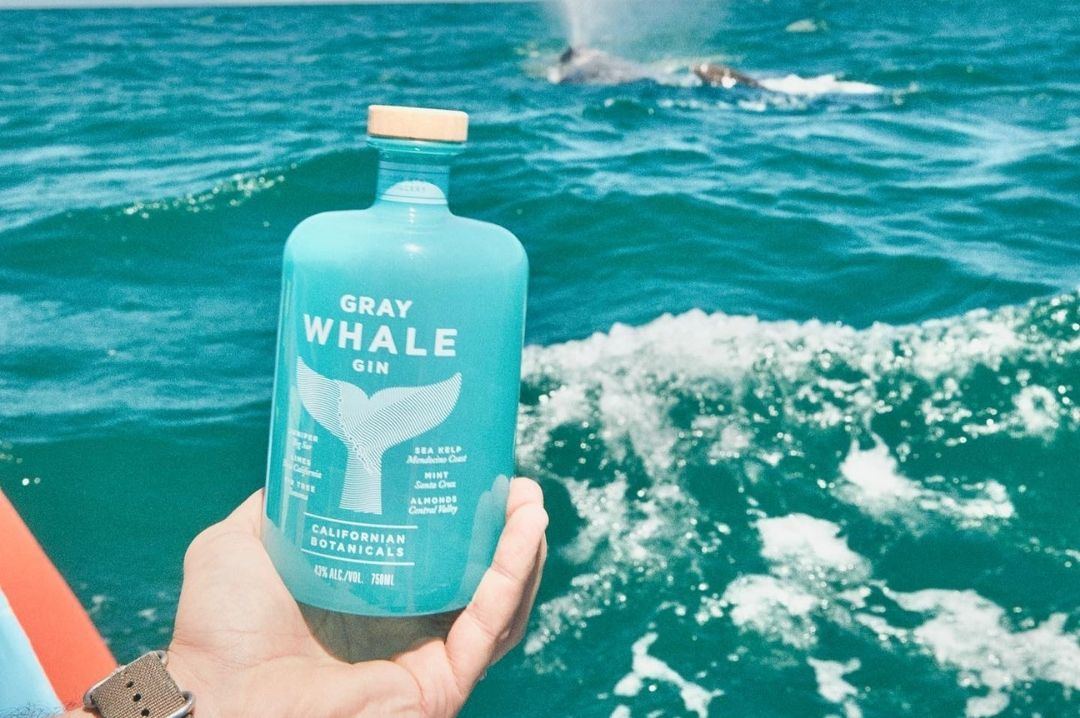 Gray Whale Gin, Source: Facebook
Contributing 1% of their annual sales to the Oceana, Gray Whale Gin from Golden State Distillery is devoted to preserving the gray whale species. Oceana is the world's largest organization that focuses on marine conservation by keeping a check on overfishing and excessive bycatch.
Their story began when founders Marsh and Jan Mokhtari were on a trip to the Big Sur and witnessed a Gray Whale and her calf making a trip to the north. The species have been making this 12,000-mile journey for 30 million years. Drawing inspiration from the whales, Golden State Distillery started picking up botanicals from the migratory path of the majestic creatures, coming up with the name Gray Whale Gin. Dedicated solely towards the marine animal, Gray Whale Gin has organic paint and a 100% biodegradable cork. You can also send the bottle back to the company as they transform it into a candle once you have enjoyed the spirit made with juniper (Big Sur), kombu (Mendocino Coast), almonds (Capay Valley), lime (Baja, California), fir tree (Sonoma), and mint (Santa CruzCal).
Mezcal Unión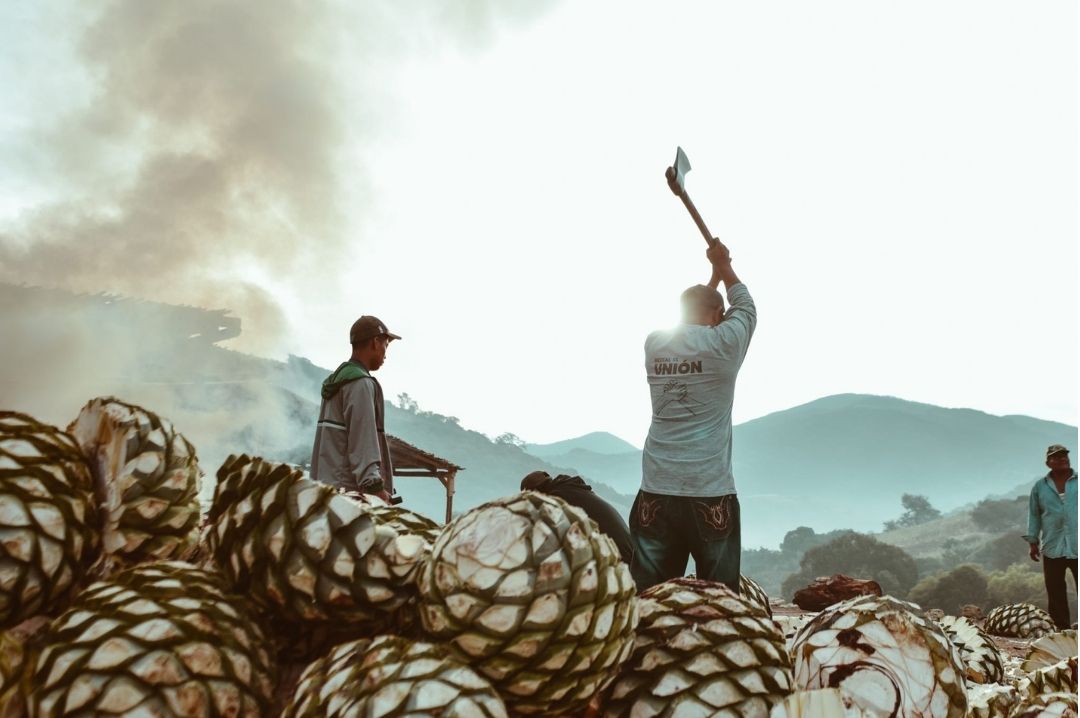 Members of Mezcal Unión at work, Source: Facebook
When Alejandro Champion discovered that farmers and distillery employees aren't getting a fair cut in the market, he founded Mezcal Unión in 2008. To date, they have collaborated with more than 20 producers and farmers, with over 100 people involved in the project. More of a union than a brand, Mezcal Unión has three products of their own, namely, Uno, Silvestre, and El Viejo. They are always on the lookout for micro-distilleries in the Oaxaca region of Mexico, the homeland of our beloved agave spirits.
More so, 750,000 agave plants in the region are striking two targets with one arrow. Firstly, diversifying the agave gene pool which is under threat, and secondly, providing a breeding ground for the endangered lesser long-nosed bat that pollinates them.
Greensand Ridge Distillery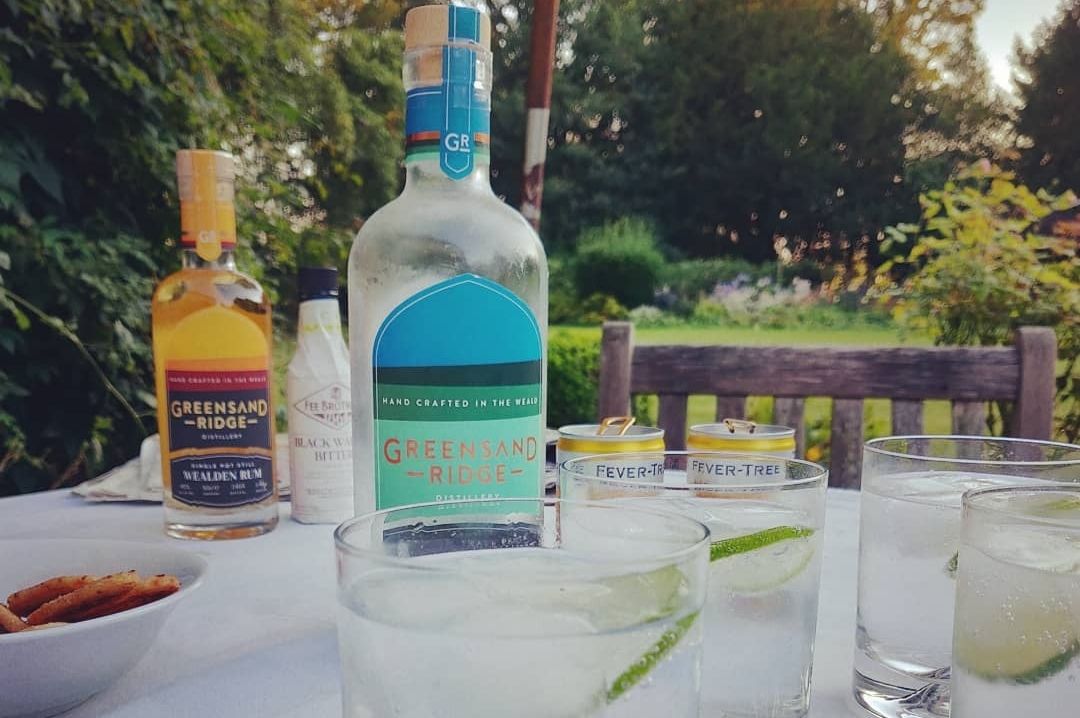 Greensand Ridge Wealden Rum in the background, Source: Facebook
UK's first carbon-neutral distillery, Greensand Ridge derives its name from the hills that surround the Weald of Kent. Home to fields, nutteries, orchards, and hedgerows, the area calls for a quest to search for lost ingredients. Powered by electricity, the distillery uses a 100% renewable energy source for distillation and churns out just one non-recyclable bag every 6-8 weeks. And, the most impressive part is yet to come. By mitigating food waste, they specialize in fruit brandies, rums, and spirits made from surplus materials and byproducts.
The Wealden Rum is one such product from Greensand Ridge Distillery which can be looked at as an example to understand the unique notes that are generated from using surplus molasses from sugar production. Each batch differs slightly and is not an exact replica which you would find with most brands out there. To be honest, Greensand Ridge Distillery is one of the best when it comes to being utmostly sustainable.
Greenbar Distillery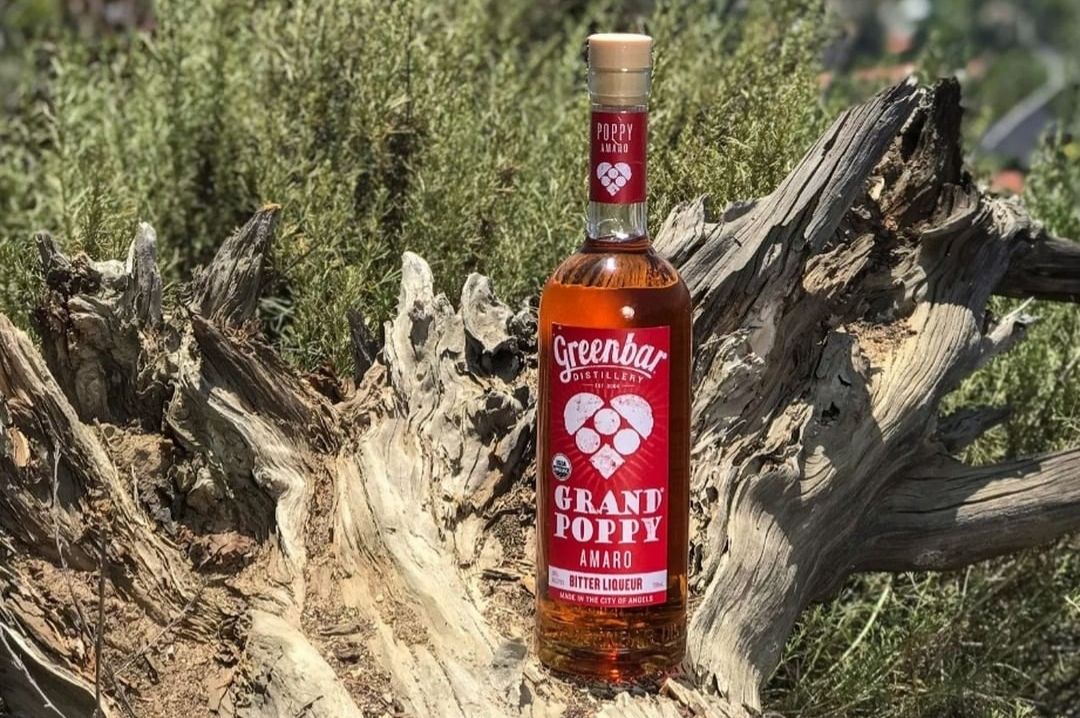 Grand Poppy Amaro from Greebar Distilling, Source: Instagram
If you want to know what a catalyst of change looks like, divert your attention towards Greenbar Distillery. With the One Bottle / One Tree foundation, the brand plants a tree for every bottle sold. And they don't stop at that. Every single product from the distillery is 100% organic as the brand has planted 926,915 trees so far (that is also the exact number of bottles sold). Unquestionably a great innovation, bringing together business and nature in synchrony.
It all began a decade ago when a batch of organic ingredients was delivered accidentally at Greenbar Distillery in LA, with the owner choosing to keep them instead of shipping them back. You can call it luck or fortune, but what they have achieved from then is astonishing.
Some products worth mentioning from the Greenbar Distillery include Tru Vodka, Grand Poppy Amaro, and Fruitlab Liqueur.
Header image - Teremana, Source: Facebook