Elevating the Essence: Amrut Nilgiris Indian Dry Gin's Mountain Magic
Made with Nature's Bounty for an Exquisite Indian Gin Experience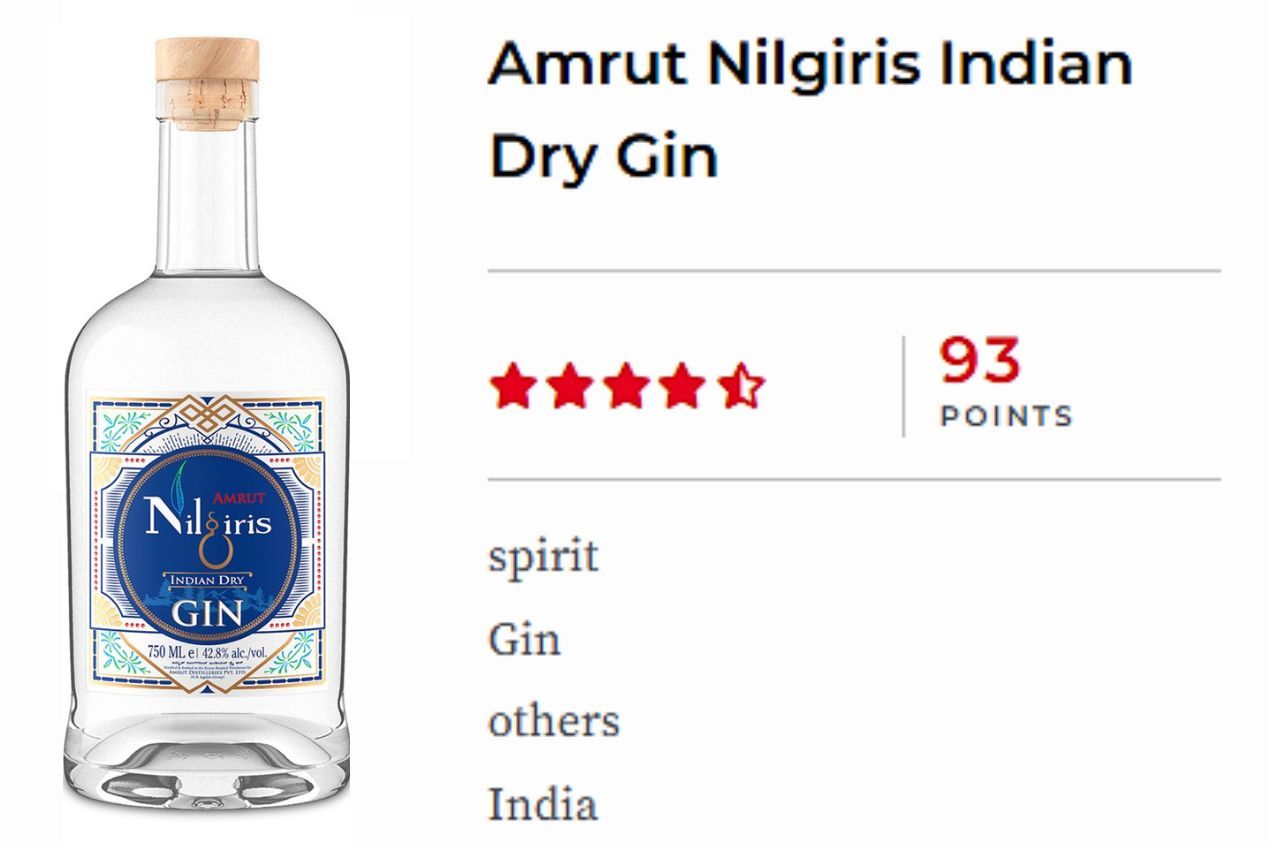 Amrut Nilgiris Indian Dry Gin, an exquisite blend of sweet and savory flavors as described by our Judge Shirley Brooks, takes your taste buds on a captivating journey. The drink is crafted with meticulous attention to detail, combined with the finest botanicals, resulting in a harmonious symphony of taste.
With 93 points, the gin ranks #5 at the Global Drinks Guide Ratings, 2023. With its exceptional quality and unique flavor profile, Amrut Nilgiris Indian Dry Gin is a gin lover's delight, perfect for sipping on its own or mixing in a cocktail.
Facts To Know
ABV %: 42.8
Beverage Type: Spirit
Category: Gin
Sub-Category: Others
Producer: Amrut
Country: India
Tasting Notes
Nose: Loads of citrusy juniper with a spicy background. Delicately brewed tea and floral undertones from the paan
Palate: Smooth, almost buttery juniper, raw mango and edgy citrus fused together. Peppery bite and a tease of paan and tea
Finish: Long, dry and wholesome. Packs a punch
Production Process
Amrut Nilgiris Indian Dry Gin undergoes a meticulous production process. Premium botanicals, including juniper berries, coriander, lemongrass, angelica, orris root, cinnamon, mace, nutmeg, and tea, are carefully macerated and distilled in copper pot stills. The process begins with the precise maceration of the botanical blend, emphasizing juniper's flavors, complemented by coriander and lemongrass. Angelica and orris roots add depth, while cinnamon, mace, nutmeg, and tea introduce aromatic complexity.
The distilled blend captures the essence of each botanical, carefully monitored to collect the finest fractions. The result is Amrut Nilgiris Indian Dry Gin, a harmonious gin embodying the spirit of the Nilgiri Hills, crafted with expertise and dedication.
Our Judges Review
Shirley Brooks (Bartender at Madrone Art Bar)
"Sweet tangerine jam on the nose. Creamy buttery mouthfeel. Buttery juniper and coriander come through strong. Starts hot but rounds out very nicely with a lingering mint/herb finish" says Shirley.
Nora Furst (Beverage professional with roots in SF and The PNW)
Nora describes the gin as "Perfectly balanced for flavorful moments with friends". She adds, "Notes of cardamom, coriander and lemongrass. Lovely balance of botanicals with a soft, sweet finish. Floral forward."
About The Brand
Amrut is a prestigious Indian distillery known for its high-quality spirits. Established in 1948, it gained global recognition for its exceptional single-malt whisky. With a commitment to quality, Amrut uses traditional and innovative techniques in its production process, selecting the finest ingredients and employing copper pot stills. They have also ventured into gin production, exemplified by Amrut Nilgiris Indian Dry Gin. Amrut has elevated the reputation of Indian spirits worldwide, symbolizing excellence and innovation.
About Global Drinks Guide
Global Drinks Guide is quietly making an impact on those drinks enthusiasts who are keen to find out more about the wines, spirits, and beers they like to drink – and then go out and discover more in the right bars, and restaurants in their cities.
Header Image Source: Instagram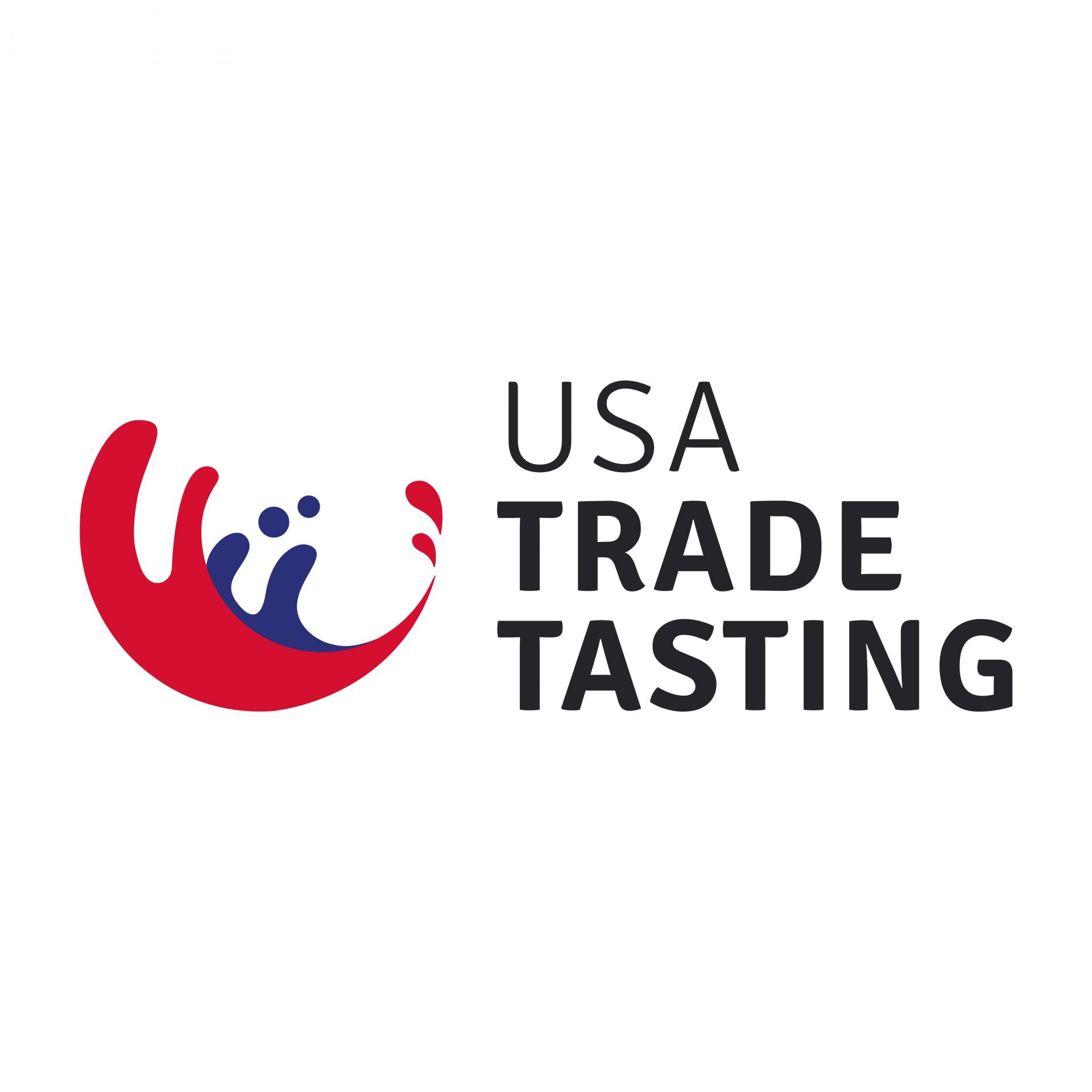 Morgan MFG, 401 N Morgan St Suite #204A, Chicago IL 60642
Register Now
South San Francisco Conference Center, 255 South Airport Boulevard, South San Francisco, CA 94080, United States.
Register Now
South San Francisco Conference Center, 255 South Airport Boulevard, South San Francisco, CA 94080, United States
Register Now