Mahon Gin: A Mediterranean Treasure Infused with Excellence
Indulge in the Perfect Blend of Traditional Gin Botanicals and Menorcan Flair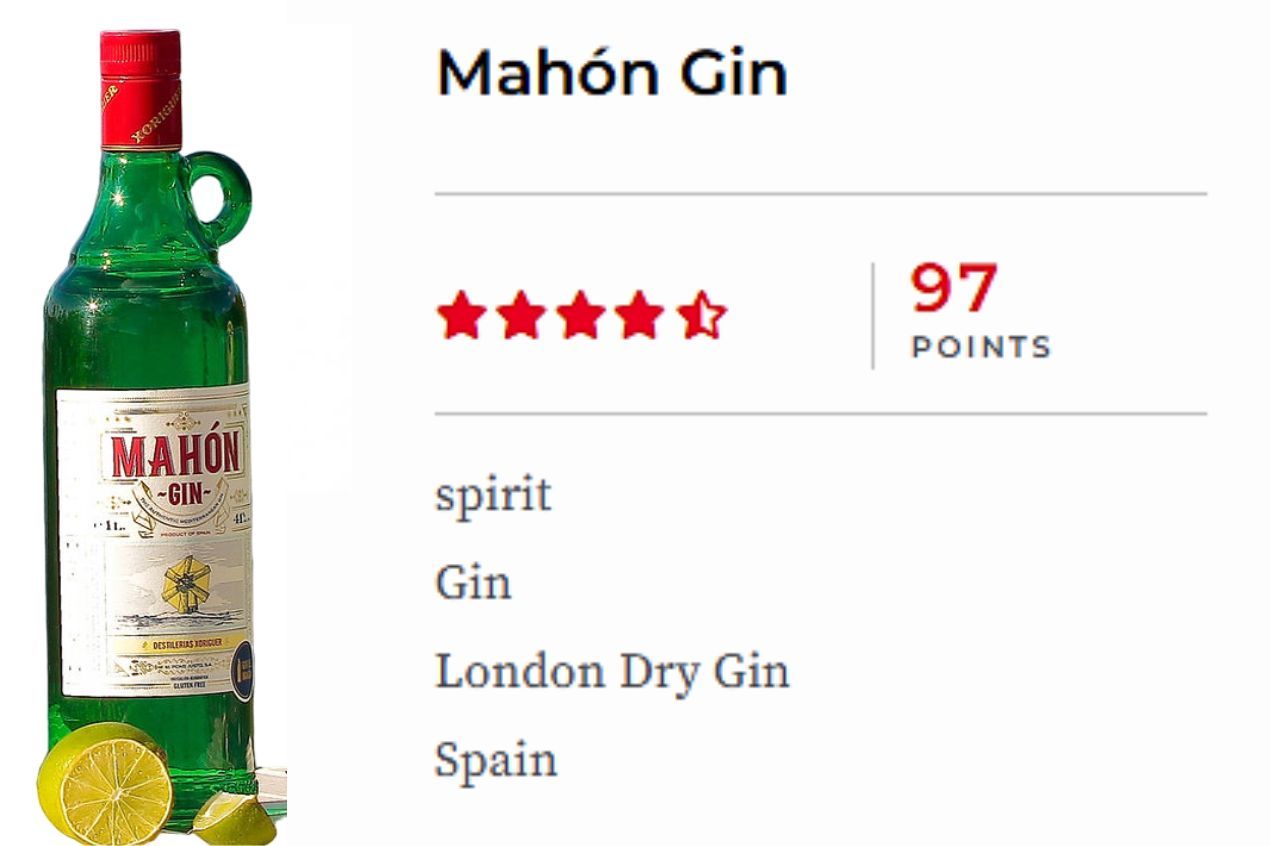 Indulge in the captivating allure of Mahón Gin. An incredibly smooth gin with boundless versatility, as described by our Judge Nora Furst. With each sip, experience a harmonious blend of carefully selected botanicals, meticulously crafted to create a symphony of flavors that dance upon the palate.
The Gin has been ranked #2 at the Global Drinks Guide Ratings, 2023 with an exceptional score of 97 points. Elevate your drinking experience with the exquisite smoothness and limitless potential of Mahón Gin!
Facts To Know
ABV %: 41
Beverage Type: Spirit
Category: Gin
Sub-Category: London Dry Gin
Producer: Xoriguer
Country: Spain
Tasting Notes
Appearance: Clear with a platinum cast
Aromas: Deeply aromatic, evoking lemongrass and cedar, with freshly cut flowers, all along with subtle juniper berries lurking beneath
Palate: Starts with juniper, followed by smooth citrus, finishing off roundly with a subtle saline touch. Wonderfully moreish and complex on the mid-palate
Finish: Long lingering with an appealing freshness. Rich undertones of spice, black pepper and citrus zest
Production Process
Crafted with meticulous care, Xoriguer Gin de Mahón is the result of a traditional production process. A direct-fire copper pot still is used, while juniper "ages" near the harbor for two years, infusing maritime essence. The gin's base is crafted from wine, with Parellada and Xarel-lo grapes from Penedès, renowned for its cava. Other production details and ingredients remain a treasured family secret. Maturing in American oak barrels imparts additional depth before bottling, resulting in a remarkable gin with 41% ABV in the States and 38% elsewhere.
Our Judges Review
Shirley Brooks (Bartender at Madrone Art Bar)
'Classic flavor', says Shirley, She adds," Notes of pine, and orange zest on the nose. Juniper forward with lots of citrus and citrus peel. Zesty with a clean finish."
Nora Furst (Beverage professional with roots in SF and The PNW)
Nora describes Mahón Gin as, " Zippy, zesty nose with juniper, lemon peel, and orange blossom that finishes with gentle orris notes. Round and welcoming with a pleasant, lingering heat."
About The Brand
Xoriguer is a traditional gin hailing from the picturesque island of Menorca, Spain. Crafted with time-honored techniques passed down through generations, Xoriguer captures the essence of Menorcan heritage and culture in every bottle. Distilled in traditional copper stills and infused with a unique selection of Mediterranean botanicals, their gin offers a distinctive flavor profile that sets it apart from other gins.
About Global Drinks Guide
Global Drinks Guide is quietly making an impact on those drinks enthusiasts who are keen to find out more about the wines, spirits, and beers they like to drink – and then go out and discover more in the right bars, and restaurants in their cities.
Header Image Source: Mahon Gin
South San Francisco Conference Center, 255 South Airport Boulevard, South San Francisco, CA 94080, United States.
Register Now
South San Francisco Conference Center, 255 South Airport Boulevard, South San Francisco, CA 94080, United States
Register Now