Stocking Up Your Home Bar: 5 Classic Bourbon For Whiskey Lovers
Let's explore a selection of must-have traditional bourbon brands essential for your home bar.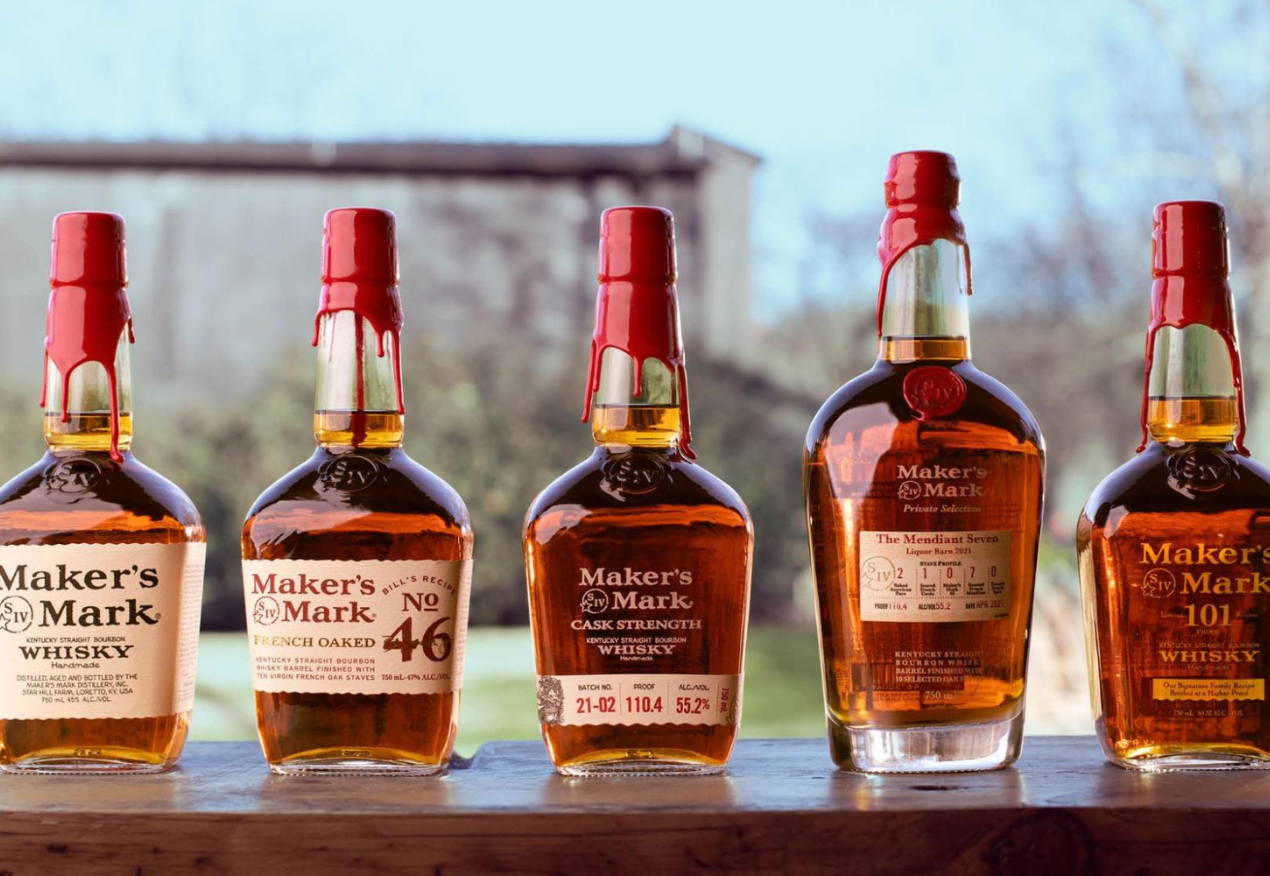 Creating a home bar with well-stocked beverages is a desire and a great experience for a beverage enthusiast. Among the variety of spirits options available in the market, Bourbon stands out due to its rich history, distinct flavor profile, and flexibility in cocktails. Bourbon is a very versatile spirit as it can be sipped neat, on the rocks, or can be used to make some exceptional old-fashioned. Here are some of the classic bourbons that could help you to elevate your home bartending game.
Knob Creek
The full-flavored bourbon, Knob Creek is made in a pre-prohibition style, showcasing harmony of rich, robust oak flavor, complimented by subtle notes of velvety vanilla and intricate layers of caramel. With its 100-proof and robust flavors, Knob Creek offers a bolder and more intense bourbon experience. Each batch is aged patiently in a new charred white oak barrel with the highest char, giving it the full-bodied character. Their extensive bourbon portfolio encompasses a diverse range of offerings, including 9-year, 12-year, and 18-year expressions, as well as single barrel, reserve single barrel, and smoked maple options. Knob Creek is a must-have for your strong Old-Fashioned and classic Manhattan.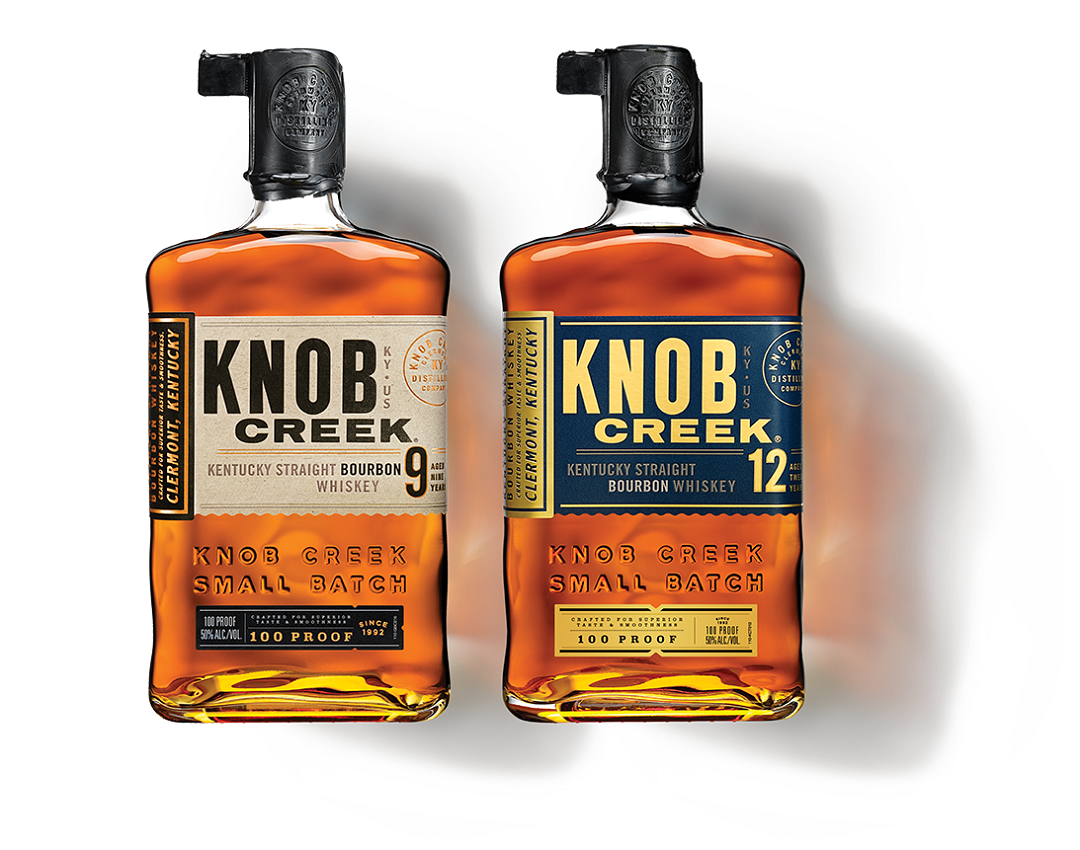 Source: Knob Creek
Maker's Mark
Known for its smooth and approachable character, Maker's Mark has changed the way people think about bourbons. This full-flavored, easy-to-drink whiskey is made from soft red winter wheat resulting in a harmonious blend of sweetness, oak, vanilla, and fruity notes leading to the smooth, creamy, and spicy conclusion. Within their portfolio, you'll find an impressive array of offerings, including cask strength, Maker's Mark 46, Maker's Mark 101, private selection, and the wood finishing series. Each bottle of Maker's is still dipped in their iconic red wax ensuring a unique and distinct touch of craftsmanship. This bourbon is perfect for savoring neat or can be an excellent choice for crafting the classic and refreshing Mint Julep.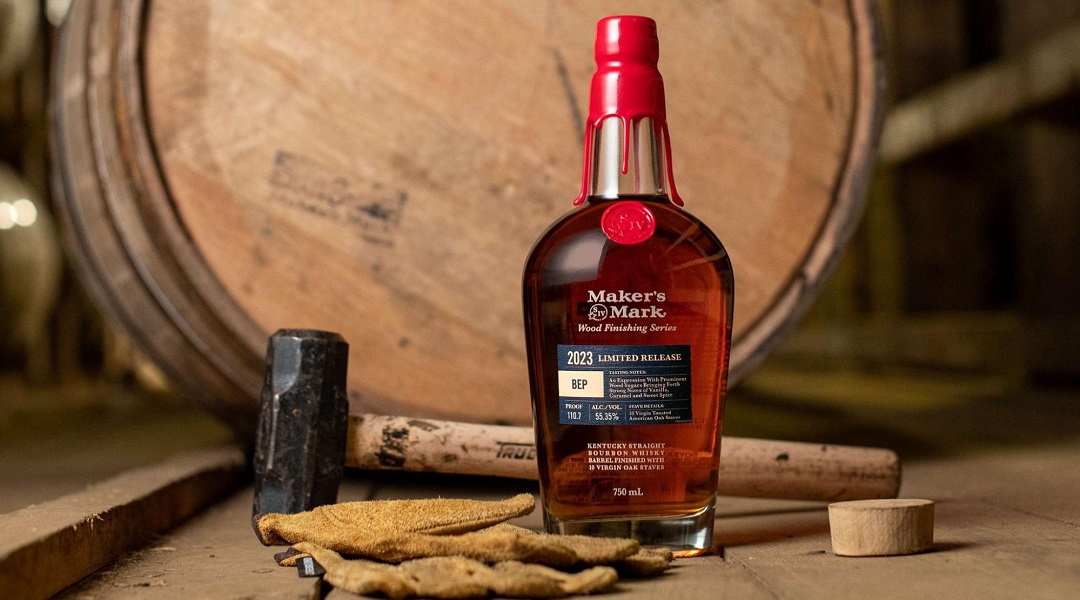 Source: Maker's Mark
Buffalo Trace
For over two centuries, Buffalo Trace Distillery has been crafting bourbon whiskey in the same method, maintaining a tradition of ancient whiskey making. This crowd-pleasing whiskey is an excellent value for money. Made using a mash bill of corn, barley, and rye, Buffalo Trace showcases a deep amber appearance with a complex character of subtle sweetness featuring caramel, toffee, and spices. It has a long and smooth finish with a serious depth, making it an excellent choice for savoring neat or use in any of the classic bourbon cocktails.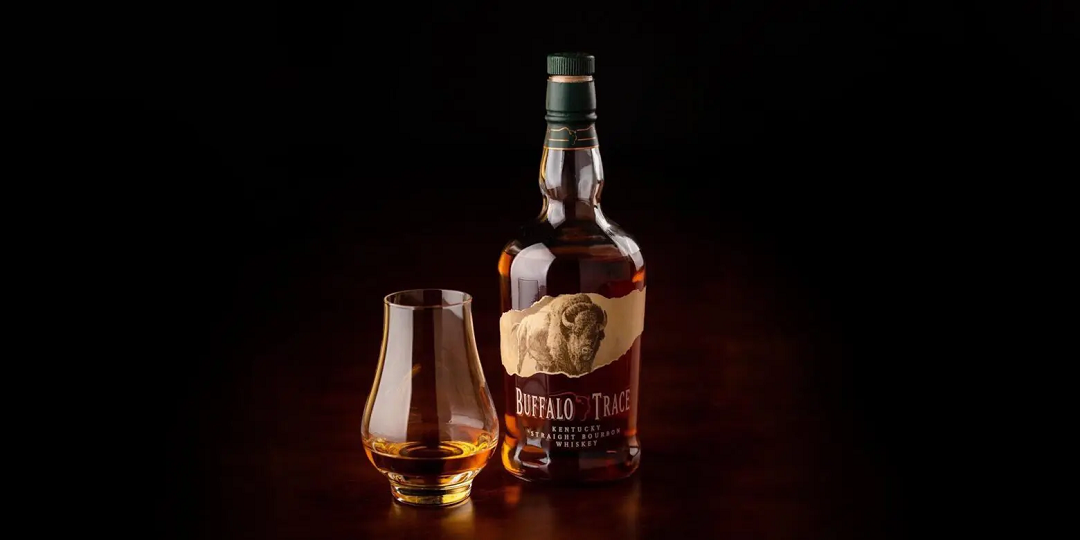 Source: Luxe Digital
Four Roses
Located in Lawrenceburg, Kentucky, Four Roses Distillery has a legacy of crafting exceptional whiskey dating back to the 19th century. Setting it apart from other bourbons, Four Roses is made by combining two different mash bills and using five different yeast strains. This diverse approach results in a range of flavors and aromas, delivering a remarkable combination of caramel, vanilla, fruit, and spice. In its current portfolio, Four Roses Bourbon offers a diverse range of expressions including, an 80-proof bourbon aged for 5 years, 90-proof small batch bourbon aged for 7 years, 100-proof single barrel aged for 9 years, and 104-proof small batch select aged for 7 years.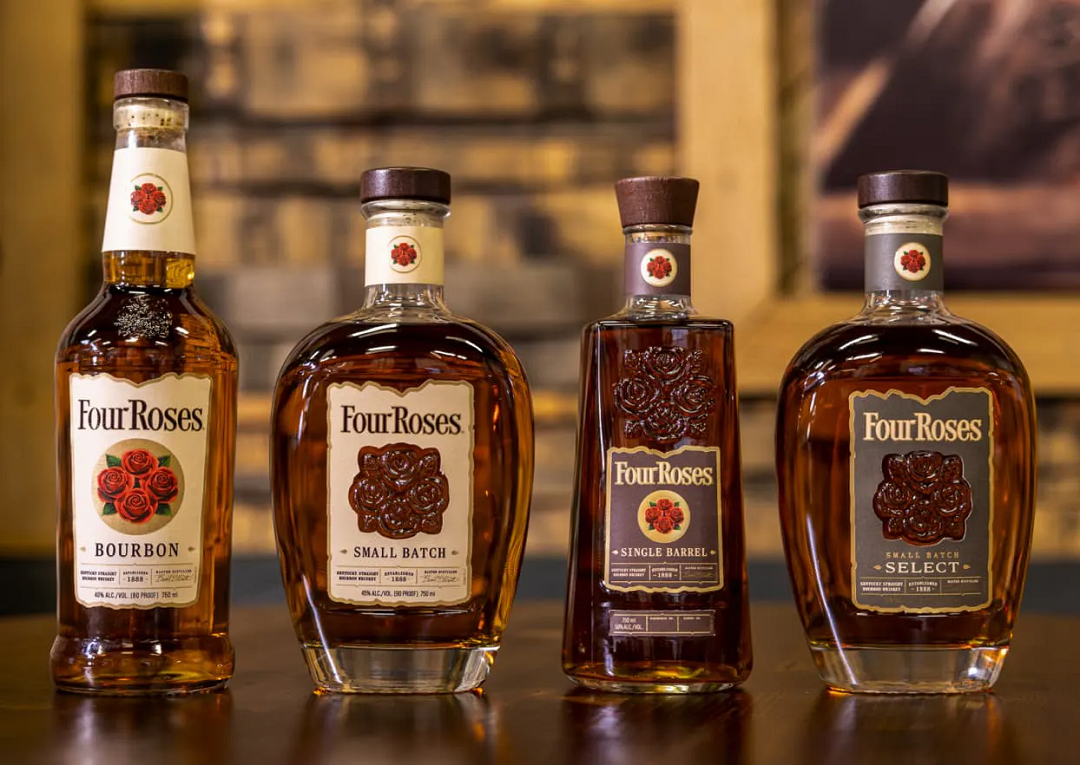 Source: Four Roses Bourbon
Woodford Reserve
Making fine bourbon since 1812, Woodford Reserve is renowned for its commitment to crafting exceptional whiskey. This whiskey is distilled in a copper pot still and aged in new charred oak barrels, resulting in a batch full of smooth and rich flavors. Woodford Reserve is known for its rich and complex flavor profile, combining notes of citrus, cocoa, caramel, vanilla, toasted oak, and a hint of spice. This bourbon has earned a stellar reputation among bourbon enthusiasts worldwide and is a must-have in your home bar cabinet.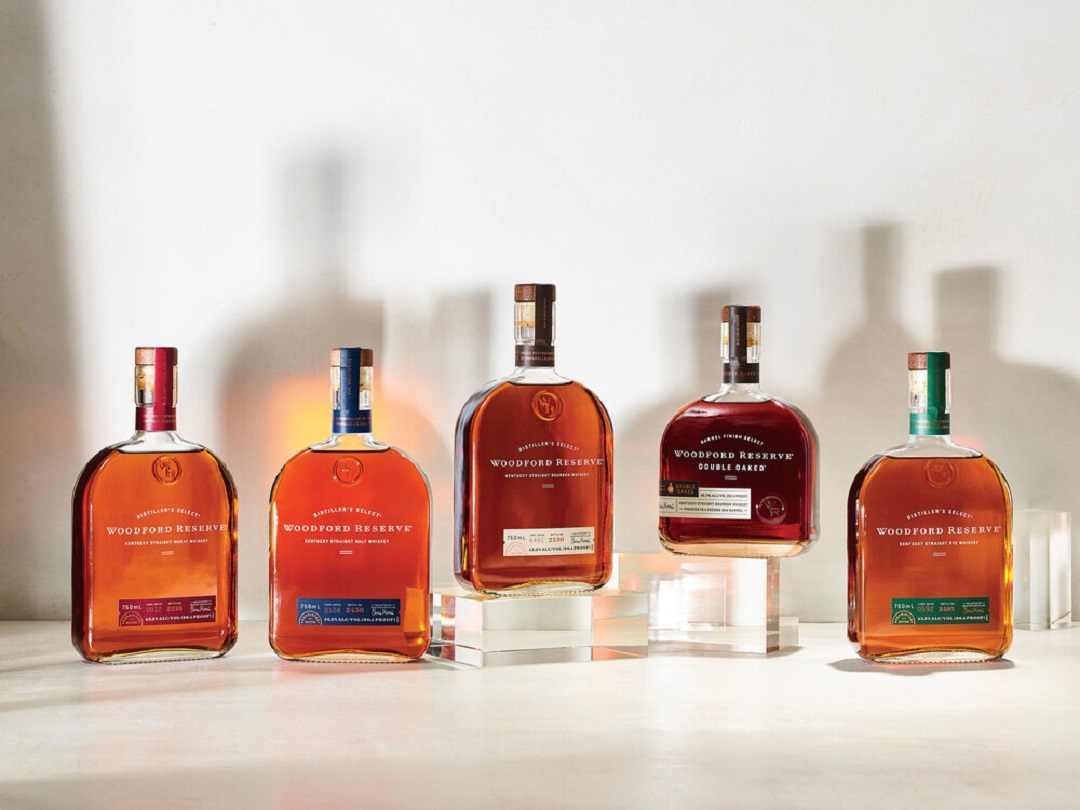 Source: The Spirits Educator
As you start to create your home bar, including a variety of bourbon is essential. Whether it is smooth and approachable like Maker's Mark or robust and complex like Four Roses, each brand brings a different flavor suiting the occasion and different preferences. Personal preferences can vary when it comes to your favorite whiskey, so it's always a good idea to explore and try different options to find the ones you enjoy the most. Discover a vast array of choices at the Global Drinks Guide, cheers to the next whiskey sour coming straight from your home bar.
Header Image Source: Maker's Mark
Article By Tushar Anand, Beverage Writer & Sommelier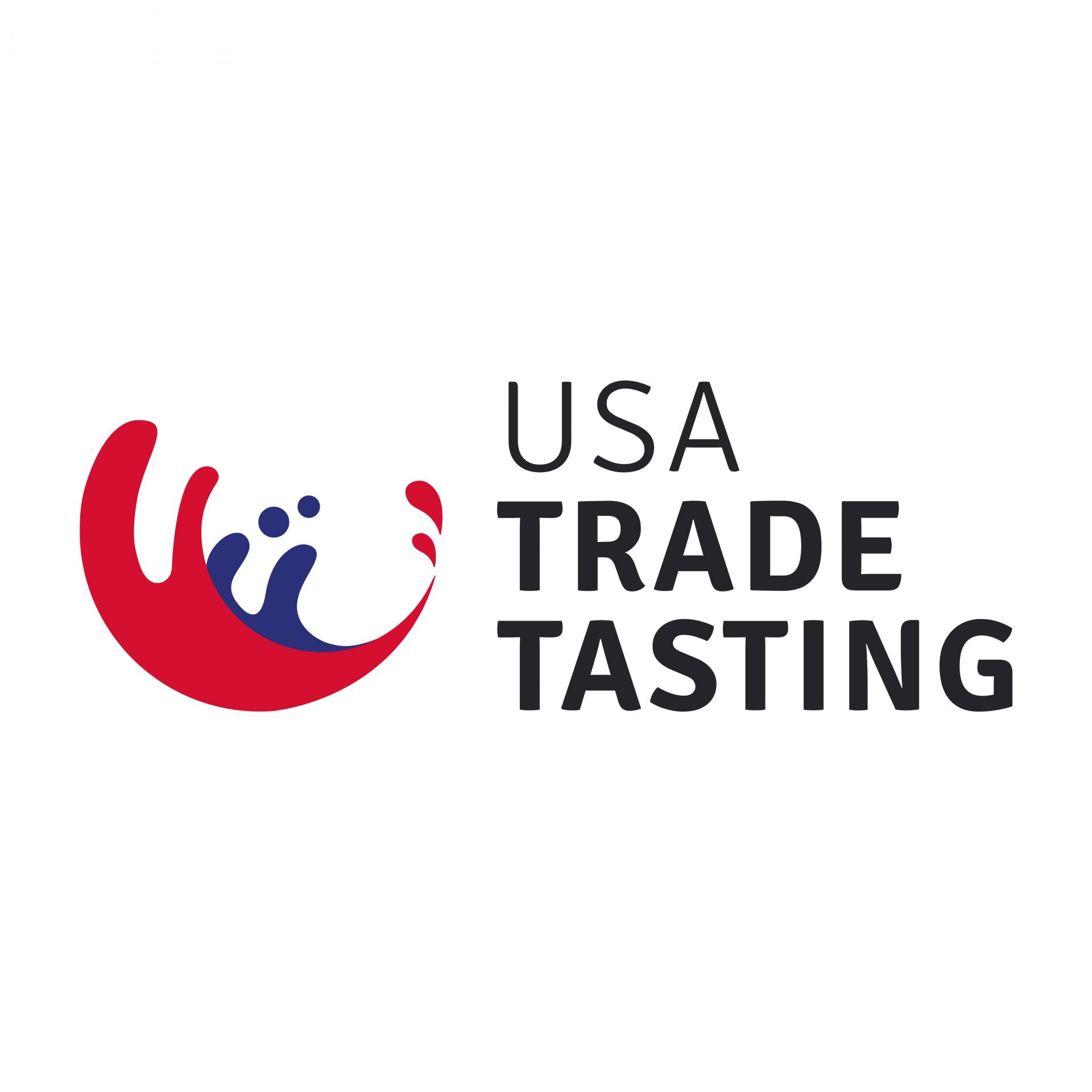 Morgan MFG, 401 N Morgan St Suite #204A, Chicago IL 60642
Register Now
South San Francisco Conference Center, 255 South Airport Boulevard, South San Francisco, CA 94080, United States.
Register Now
South San Francisco Conference Center, 255 South Airport Boulevard, South San Francisco, CA 94080, United States
Register Now