Unveiling the Newest Rosé Wines in the US Market
Discover the latest Rosé wines hitting the US market, perfect for a refreshing autumn enjoyment and embracing the season's vibrant flavors.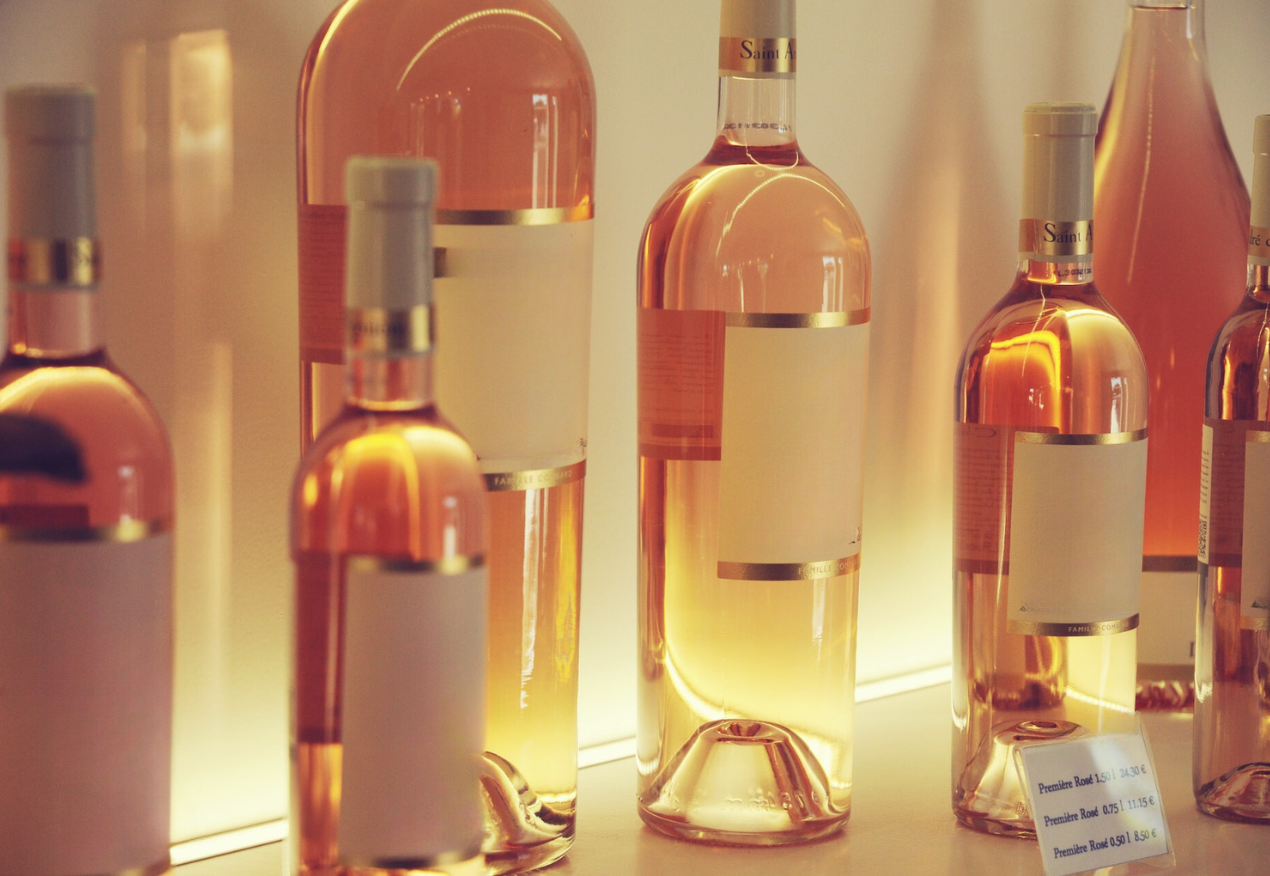 The wine industry thrives on innovation and exploration, constantly captivating wine enthusiasts worldwide with diverse flavors and varietals. Over the past few months, the US market has experienced the thrilling debut of outstanding Rosé wines, igniting excitement among seasoned connoisseurs and casual enthusiasts. These recently launched Rosé wines are breaking new ground in taste profiles, embracing distinctive production methods, and showcasing the remarkable terroirs they originate from. Join us as we delve into the fascinating world of these captivating Rosé wines that are making a splash in the US market.
Les Fantastiques Rosé by Sainte Marguerite
Crafted in 2017, Les Fantastiques Rosé cuvée from Château Sainte Marguerite, a Cru Classé of the Côtes-de-Provence, encapsulates the true essence of the region's terroir and expertise. This exceptional Rosé wine is meticulously produced using organic and vegan winemaking practices. It artfully combines Grenache, Cinsault, and Rolle grape varieties sourced from carefully selected plots within the Château Sainte Marguerite vineyard. The harmonious union of these three varietals creates a wine that showcases the fullest and most authentic expression of the terroir's aromatic complexity.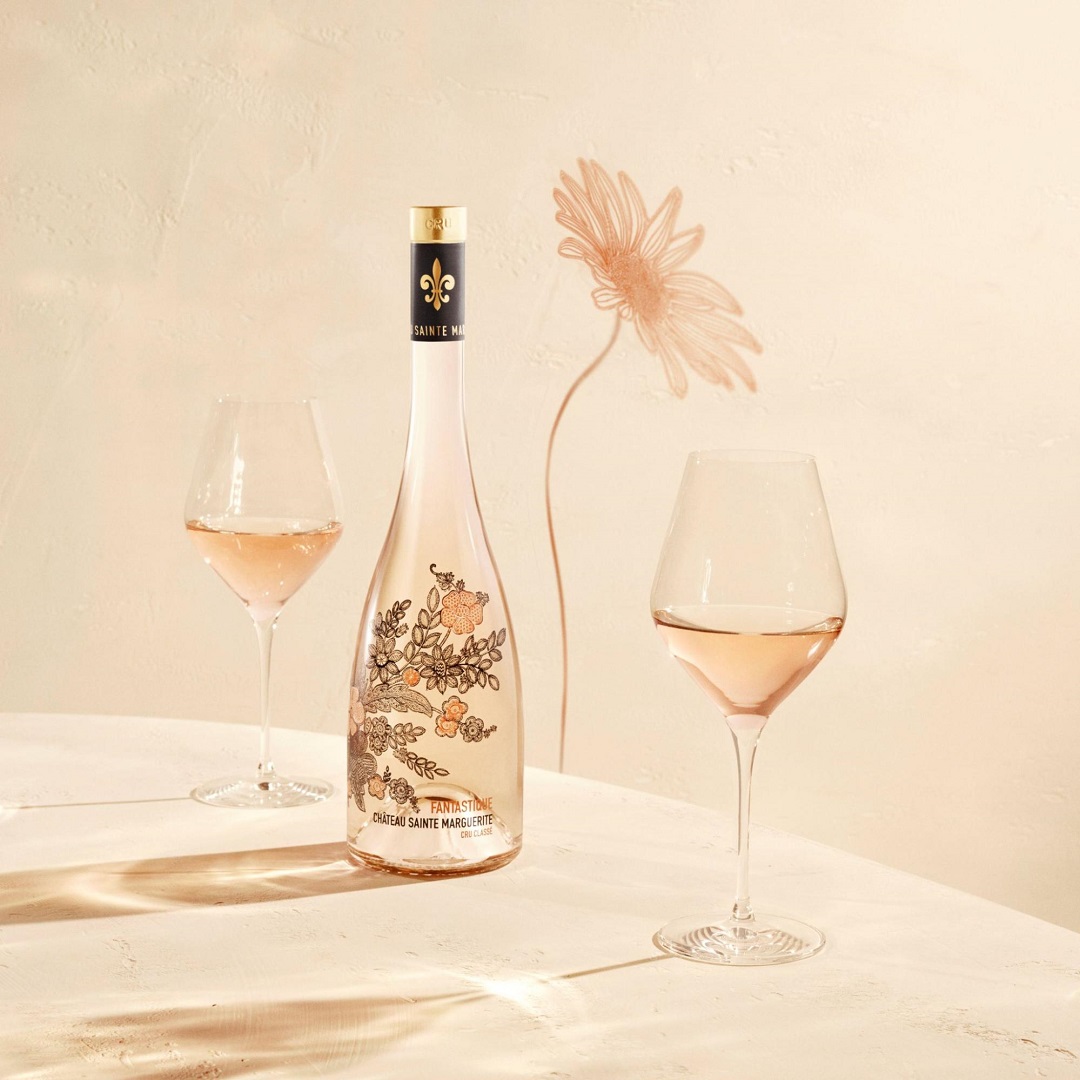 Source: Château Sainte Marguerite
Tasting Notes: A radiant pearly pink appearance with golden reflections. On the nose, it unveils a harmonious interplay between the rich scents of vine peach, raspberry, and plum, and the intriguing exotic undertones of guava and papaya. On the palate, vibrant citrus notes take center stage, accompanied by delicate floral nuances of Rosé and a subtle hint of jasmine. The graceful interplay of flavors offers a refreshingly balanced taste experience, culminating in indulgent notes that linger on the palate, delivering a satisfying and enduring finish.
Hampton Water
Jesse and Jon Bon Jovi, accompanied by Ali Thomas, collaboratively conceived a wine brand that aimed to revolutionize the wine category, distinguishing it from others in the market, and enlisted the expertise of renowned French winemaker Gerard Bertrand. This exceptional team of visionaries and wine enthusiasts combined their talents to create Hampton Water, a Rosé that seamlessly melds the finest French wine craftsmanship with the relaxed and stylish essence of the Hamptons. The company takes pride in its support for the Pink Agenda and its dedication to raising funds for breast cancer research and care. Since 2022, they have contributed over $25,000 towards initiatives aimed at enhancing the well-being of individuals affected by breast cancer.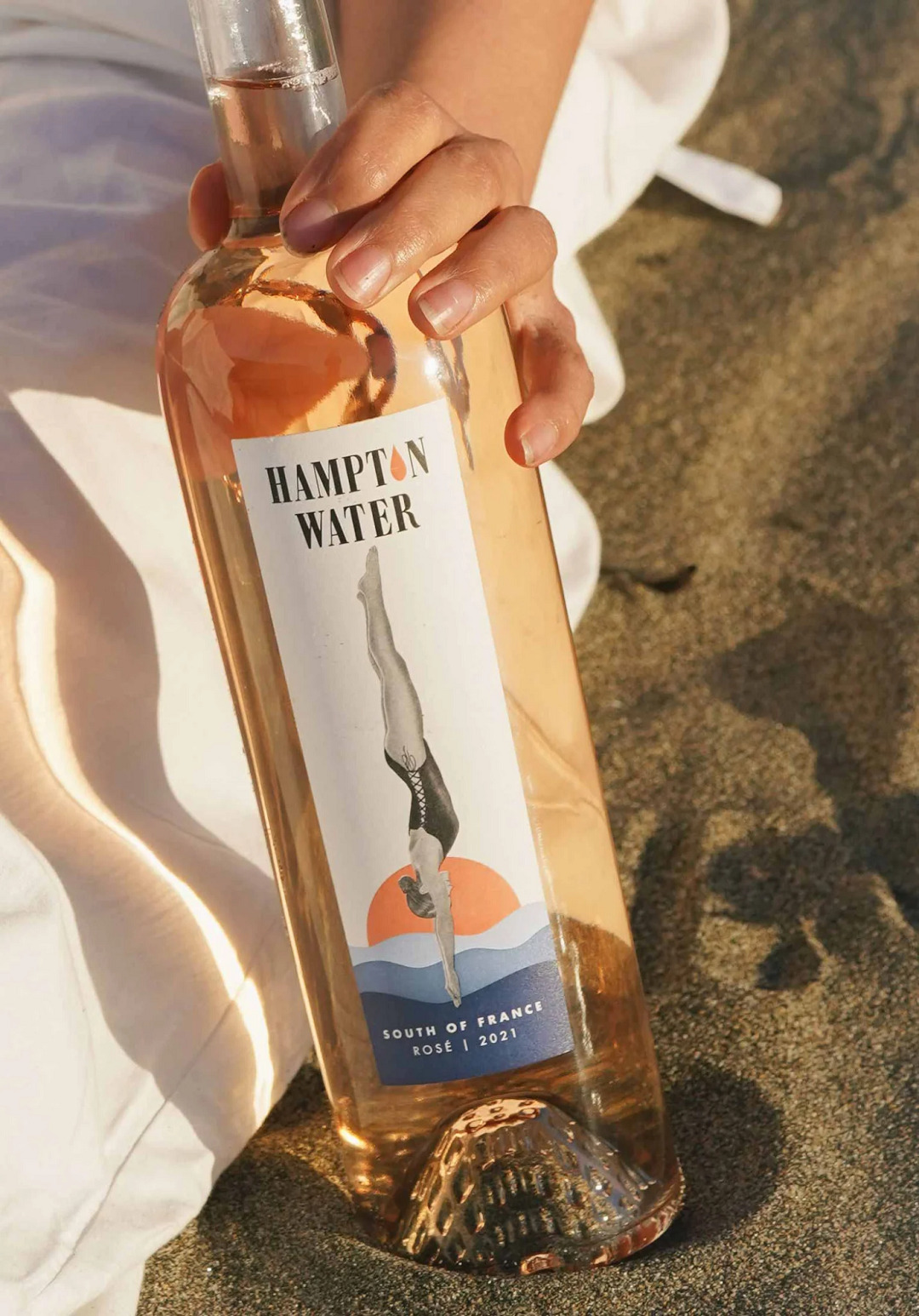 Source: Hampton Water
Tasting Notes: Being a blend of grenache, cinsault, and mourvèdre, the wine exhibits a refreshing and vibrant character, featuring gentle hints of strawberry and citrus, while it is meticulously aged in new French Oak barrels contributing to its exquisite, long-lasting finish.
Editor's Collection Rosé by SIMI Winery
The collaboration between SIMI Winery and Reese's Book Club has resulted in a remarkable creation - SIMI The Editor's Collection Reese's Book Club Sonoma County Rosé Wine. This wine is a product of two female-led brands that share a common objective of connecting and inspiring women through literature and the enjoyment of wine. Crafted predominantly from pinot noir and chardonnay grapes, this blush wine captures the diverse flavors of Sonoma County's finest growing regions. Whether it's for a book club gathering, a dinner with friends, or any occasion that brings people together, this Sonoma County Rosé wine, presented by SIMI Winery and Reese's Book Club, encourages women everywhere to embrace their stories and share their experiences through the art of living and storytelling.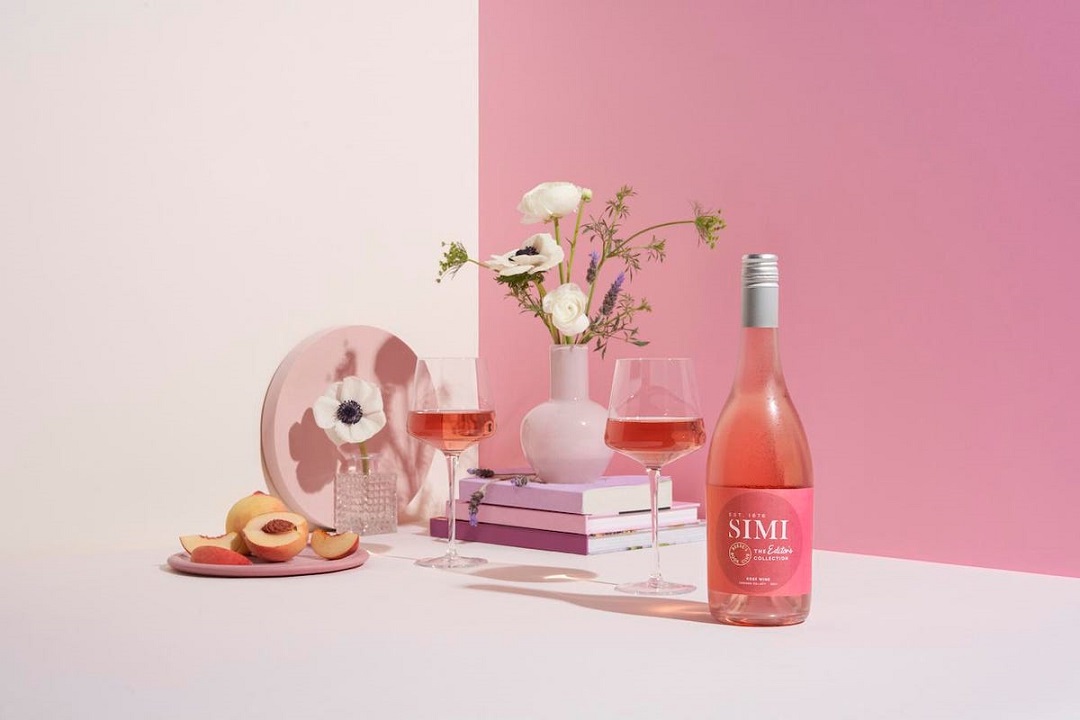 Source: Jess Graham
Tasting Notes: With every sip, this medium-bodied Rosé wine from California unveils a symphony of flavors, including luscious strawberry, juicy stone fruits, refreshing watermelon, zesty citrus, and delicate hints of captivating florals and aromatic herbs. The experience concludes with a vibrant finish that leaves a lasting impression on the palate.
ILLUMINATE by Kim Crawford
Kim Crawford, renowned as one of New Zealand's most thrilling and inventive wine producers, cultivates their vineyards in exceptional coastal locations. Embodying the essence of the French lifestyle, Kim Crawford Illuminate Rosé wine offers a taste that transports you to the heart of France. The grapes are carefully harvested, destemmed, and gently crushed before undergoing minimal skin contact to achieve their vibrant color. The clarified juice is then cool fermented using selected yeast strains to preserve the primary varietal characteristics. To lower the alcohol content while protecting the wine's aromatic profile, a method called "Spinning Cone" technology is employed, utilizing low vacuum distillation to specifically target the removal of alcohol. Approximately 60% of the base wine's volume undergoes this process, reducing the alcohol to below 1%. The remaining 40% is blended back to achieve a final alcohol level of 7%, resulting in a beautifully balanced and captivating Rosé wine.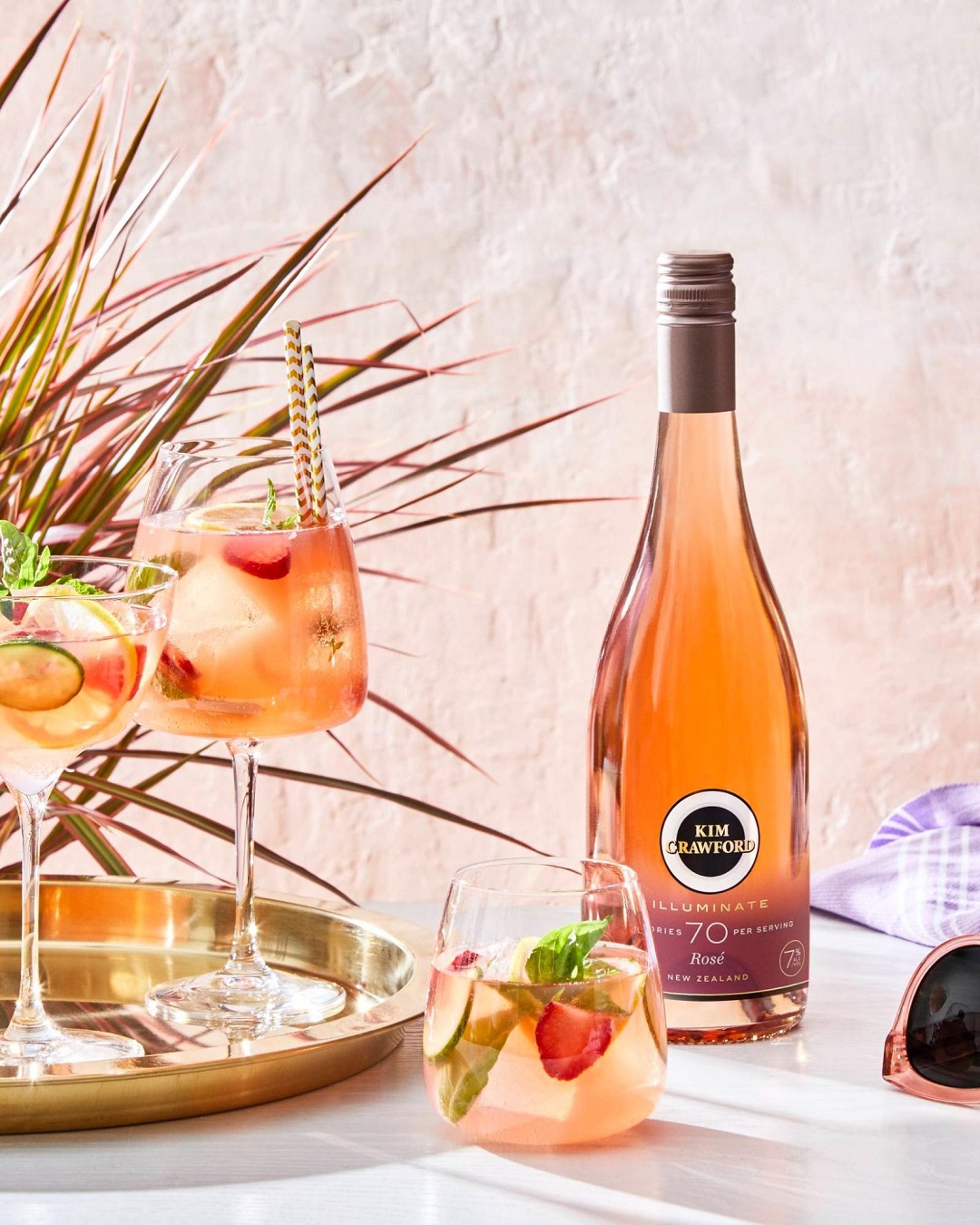 Source: Ocean Drive
Tasting Notes: With its lovely pale pink hue, this Rosé wine entices with vibrant aromas of watermelon, accompanied by the enticing presence of berry fruit and delicate floral notes, while on the palate it offers an elegant and finely flavored experience, characterized by crisp acidity, refreshing berry flavors, and a satisfyingly dry finish.
Sunny Bubbly Rosé
Joining the esteemed Sunny with a Chance of Flowers wine lineup, Sunny Bubbly Rosé stands alongside five other wines as a significant player in a flourishing market catered towards younger consumers who prioritize wellness and moderation when making beverage choices. All wines in the Sunny with a Chance of Flowers range undergo a proprietary and innovative process that delicately reduces the alcohol content to 9% ABV while preserving the wine's varietal characteristics, aromas, flavors, and mouthfeel. Moreover, these wines proudly hold certifications for sustainability, vegan-friendliness, and gluten-free attributes. This delightful Rosé wine captivates the palate with its invigorating notes of fresh strawberry and watermelon, beautifully enveloped in a cascade of delicate, fine bubbles, culminating in a refreshing, crisp finish.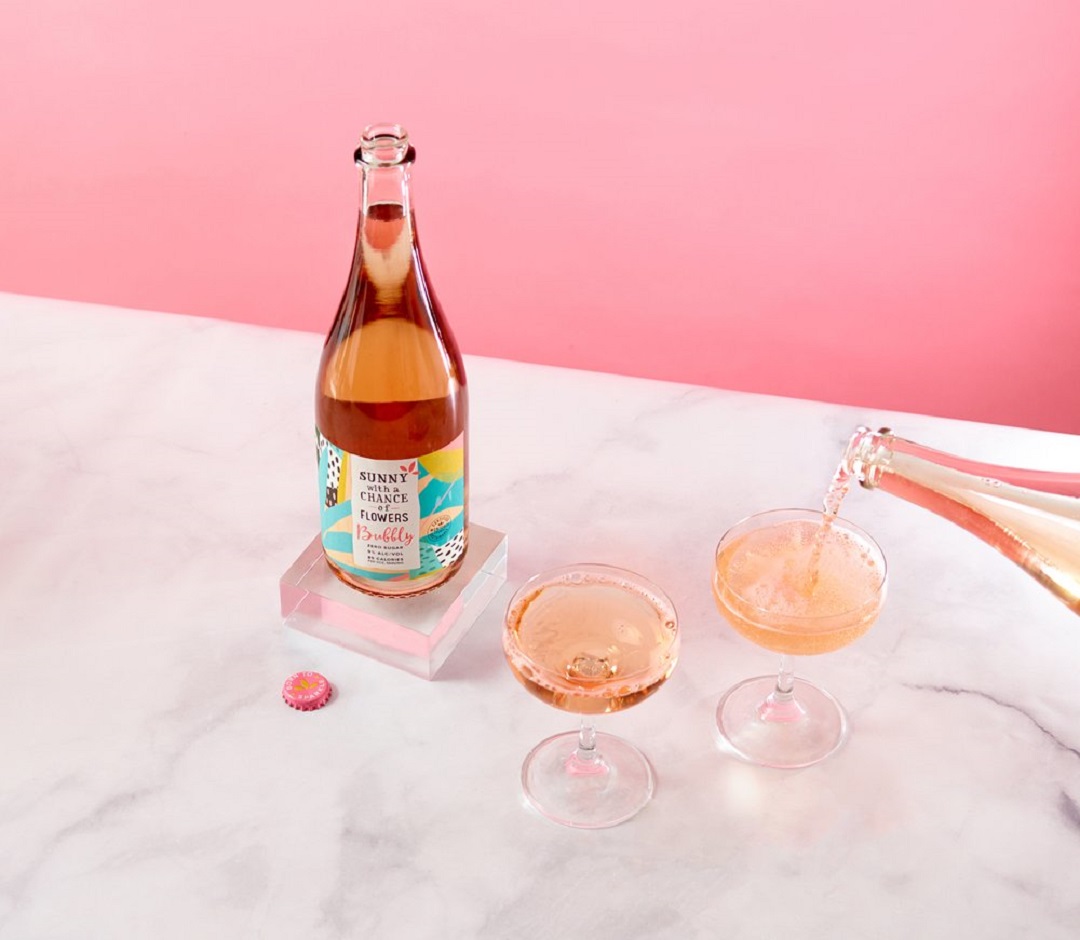 Source: Judy Doherty Photography
Tasting Notes: Crafted from a harmonious blend of Syrah, Pinot Noir, and Merlot, Sunny Bubbly offers a delightful sensory experience with its vibrant flavors of fresh strawberry and watermelon, elegantly wrapped in a charming effervescence of fine bubbles, culminating in a crisp and refreshing finish.
The US market is currently experiencing a delightful wave of newly launched Rosé wines, each with its distinct personality and story to tell. Whether you enjoy a wine that brings surprises, takes you on a journey, revitalizes your senses, or aligns with your environmentally friendly principles, these newly launched Rosé wines are sure to leave a lasting impression on your taste buds and spark your passion for the world of wine. To reach your rosés directly to the consumer, register at Global Drinks Guide and get evaluated by experts from a consumer's point of view.
Article By Tushar Anand, Beverage Writer & Sommelier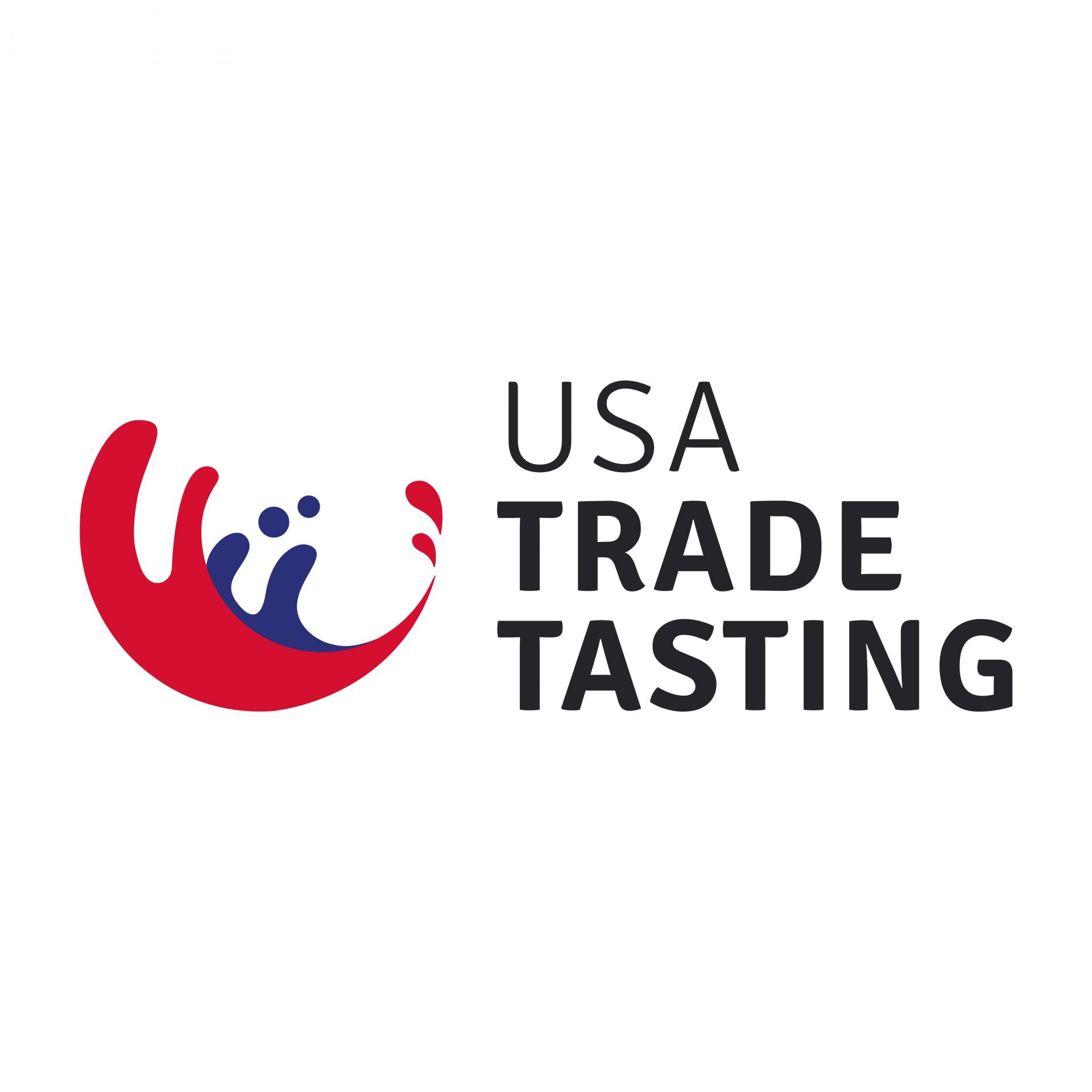 Morgan MFG, 401 N Morgan St Suite #204A, Chicago IL 60642
Register Now
South San Francisco Conference Center, 255 South Airport Boulevard, South San Francisco, CA 94080, United States.
Register Now
South San Francisco Conference Center, 255 South Airport Boulevard, South San Francisco, CA 94080, United States
Register Now