A true Mexican Mixology Experience with Alex Valencia
Alex Valencia, partner, and bartender at La Contenta talks about his mixology journey and behind-the-bar secrets.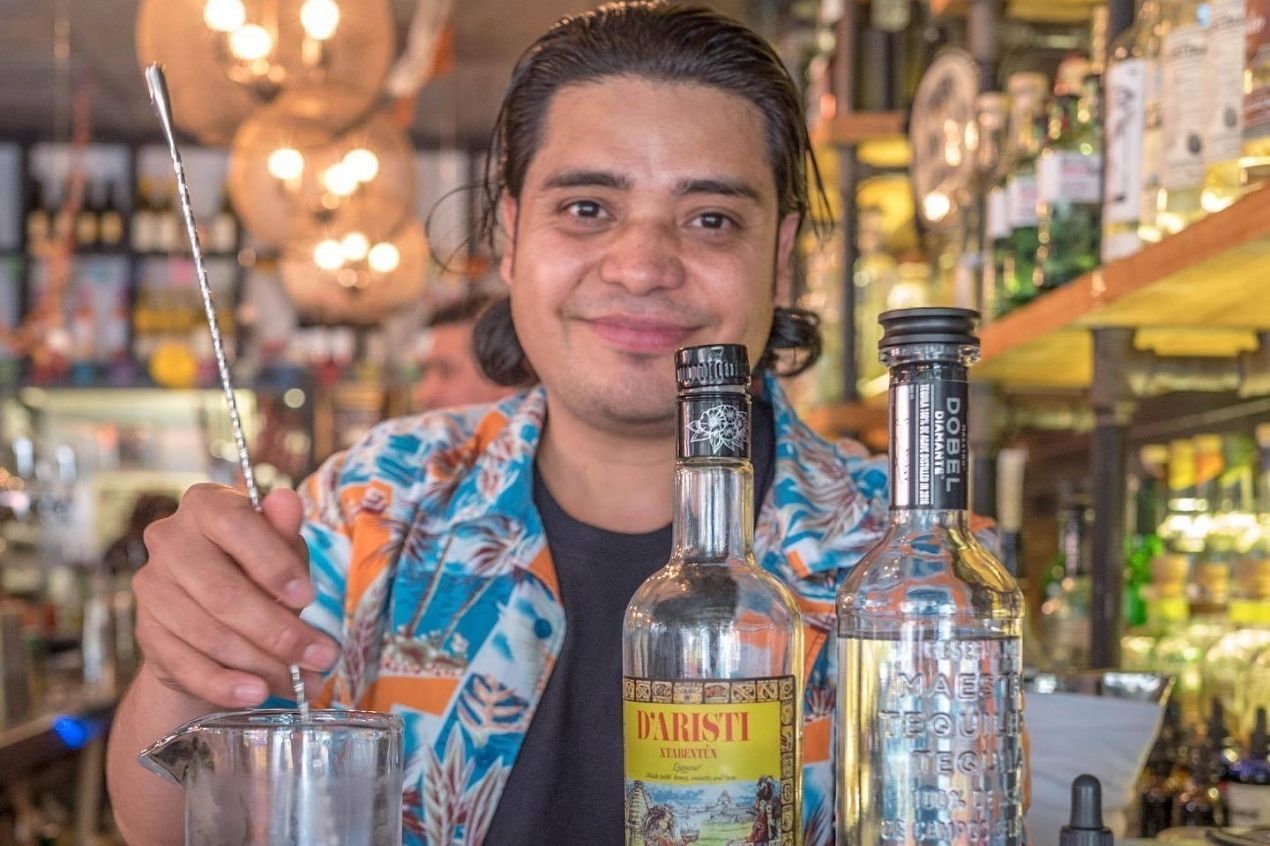 Alex Valencia began his career in the hospitality industry in 2003, where he started working alongside some of New York City's top-rated mixologists from bars such as Please Don't Tell, Little Branch, and Apotheke.
In 2008, Valencia was a part of the opening team of the trendy Latin fusion eatery Yerba Buena in New York City's East Village, which is now closed. Following the success of the Latin eatery's cocktail program, Valencia has been featured in publications such as The New York Times, Bella Mag, The New Yorker to name a few.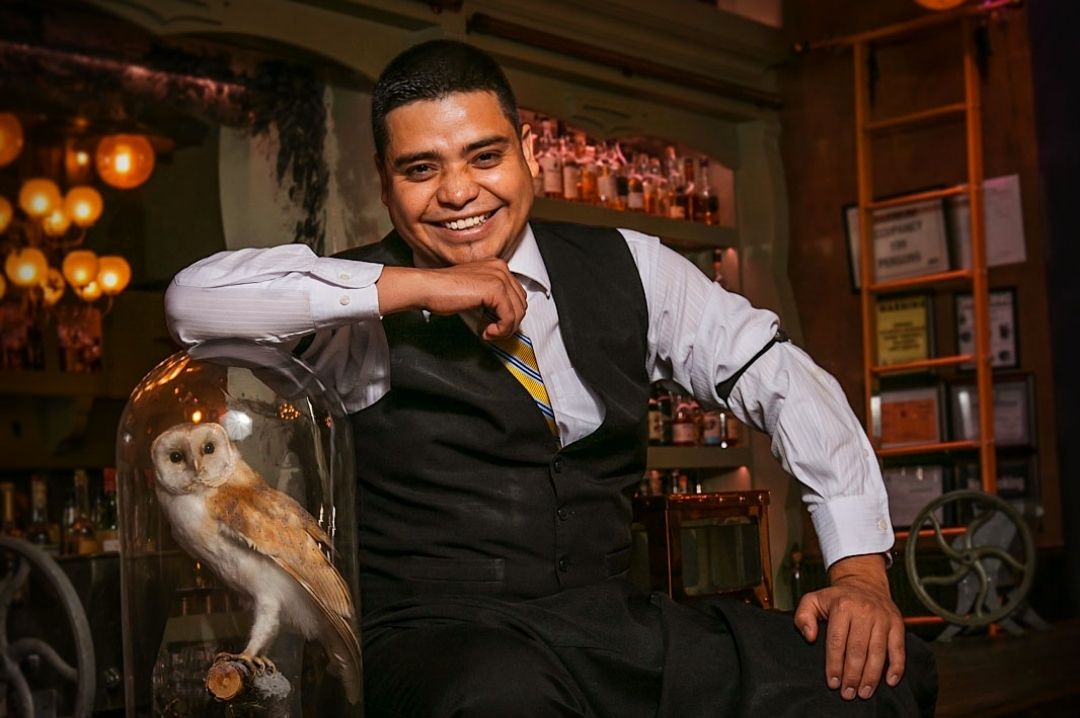 During his years in the bartending world, he's worked for establishments like The Flatiron Room, Bathtub Gin, and Botanic Lab. While working behind the bar and creating cocktail programs, Valencia's goal had always been to open his own mixology bar, which he succeeded in doing by establishing La Contenta with partner and chef Luis Arce Mota.
While you can always visit La Contenta and have a cocktail mixed by Valencia; you can also follow him on Instagram, where he shares an array of cocktail recipes, mixology tips, and gives us a peek into his day-to-day life.
What inspired you to get into bartending?
The beauty of the cocktails and the power of the bartender at any bar or restaurant is the best job, profession, and art.
What are some of the most important skills for a bartender to have?
It's important for a bartender to read people, their body language, and the guests' mood.
What is your favorite cocktail to make at home?
Margarita.
What's one essential piece of barware that everyone should have at home?
Shakers and jiggers.
Where do you like to drink in NYC when you're not working?
I like Employees Only. When we talk about happy hour, Casa Mezcal and Casa Enrique have some of the best deals.
Tell us about a funny story you heard at the bar.
One night a customer said he was one of the best chefs in the world, he shows me pictures of his dishes, and we were talking and talking, serious and elegant; he ended up saying that he was a special agent for the president and he didn't have money to pay his bill.
What has been your most bizarre client request?
A 3 for a couple.
What are your favorite TV shows right now? Or your favorite movie?
Game Changers.
Is your bar open? And what can guests expect from La Contenta right now?
Yes, we're open, and you can expect a true Mexican Mixology experience.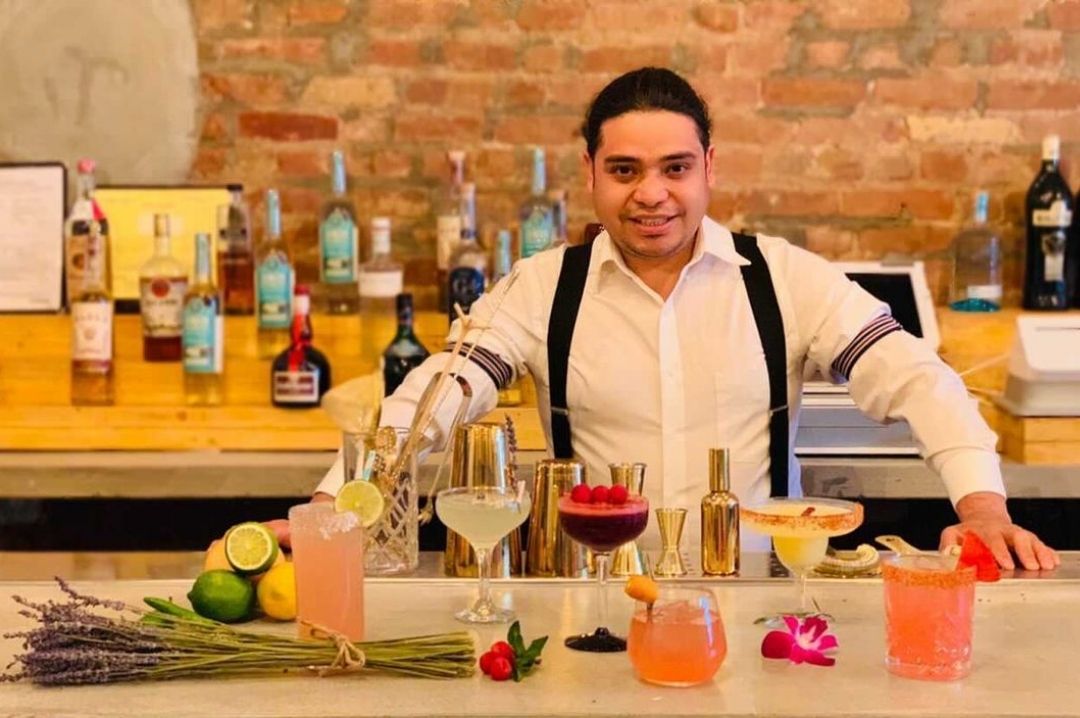 What's the most underrated cocktail ingredient or spirit?
Sotol is delicious.
What's the last book you read that stuck with you?
Liquid Intelligence by David Arnold.
What are some upcoming drink trends we should look out for?
Tepache and Pulque Cocktails.
South San Francisco Conference Center, 255 South Airport Boulevard, South San Francisco, CA 94080, United States.
Register Now
South San Francisco Conference Center, 255 South Airport Boulevard, South San Francisco, CA 94080, United States
Register Now