Steven Aigner on attaining that work-life balance
With over 10 years of fine dining experience, 4 years of cocktail bar experience and 50+ signature recipes, best believe that Steven knows exactly what he's talking about!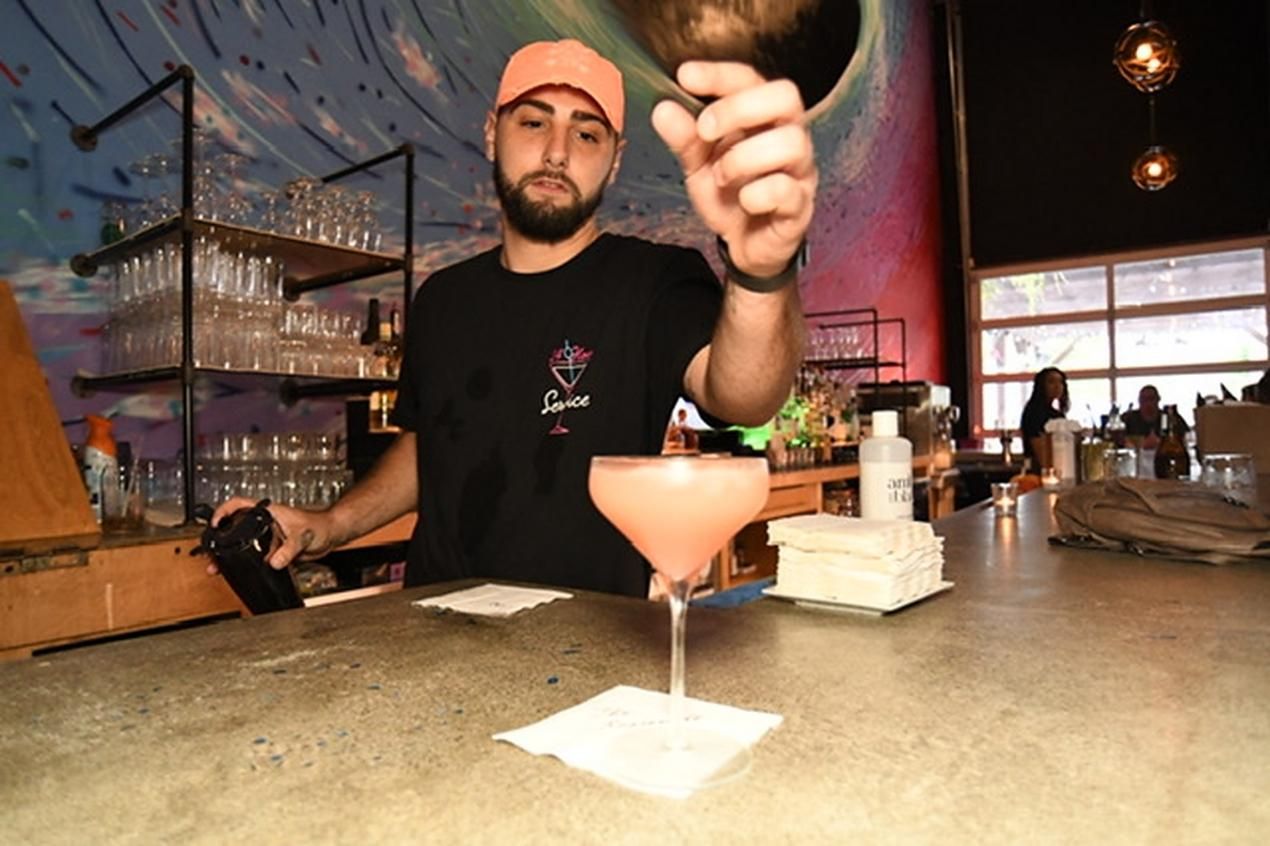 Could you please introduce yourself for the audience?
My Name is Steven Aigner, I'm a Partner and Bar Manager at The Roosevelt Bar in Beacon, NY. We are about an hour and 20 minute train ride North on the Hudson Line of the MTA from Grand Central in NYC. I Started working in the Service Industry as a busboy at a local restaurant called the River Grill in Newburgh, NY where I was raised when I was 15 years old. Now closing in on 30, and roughly 15 years in the industry, I've worked basically every position possible. I've helped open restaurants and tackled building bar programs for the last 6 years.
Where do you currently work and what does your job entail?
So the bulk of my position is creating our cocktail menus, doing orders (Liquor, beer, wine, dry goods produce), meeting with reps, scheduling, training, r&d, and oh yeah jumping behind the stick. On an average day, my shift behind the bar starts at 5pm but I like to get behind the bar around 4 to go over prep with my barback, and make sure everything is in place for me to work fluently behind the bar. 5-7 is normally a slower period before service picks up at 7;30-8 and then we are rocking till i call it quits normally around 11:30 during the week or 12:30 on friday, saturday, sunday.
What are 3 things you absolutely love about your job?
Three things I love about my job would be
~ Networking, just like human interaction in general. I love getting to meet interesting people, hear their stories, and get to chat.
~ I also enjoy the atmosphere of the bar, setting the music and lights for the vibe you want to give off. I like being the host of a party and being behind the bar gives you that opportunity. A former employer who got me started behind the bar always told me to host the party, don't be the party because that's when things get sloppy. I always try to make it so our guests have a good time and feel like coming to the bar is a social gathering worth attending.
~ My absolute favorite part of bartending though would be the look on someone's face after they taste a cocktail that I've made for them. Whether it's a drink off the menu I created or a classic, seeing that ahhh moment on the guests face really does it for me. When you can see the stress of a long day or whatever was going on in that customer's life disappear after that first sip, that's my thing, love it.
What kind of an education is needed to undertake your role?
Education to me doesn't necessarily mean that much. We train our staff more to be prepared for the busiest of days than anything. Knowing the specs for all the drinks and how to work smoothly behind the bar. I truly believe the best way to learn in the industry is to just do the jobs. You're gonna get crushed at the beginning especially on those super busy days. But that's what I think makes a great service industry employee, someone who gets destroyed but comes back and wants to keep doing it.
There's so much growth in those days, learning how to work quicker and more efficient to avoid that happening again. Obviously you can do the extra work reading articles, bar books, which I highly recommend. But to me working hard and learning on the job really helps build you up and there's always room to move up that way.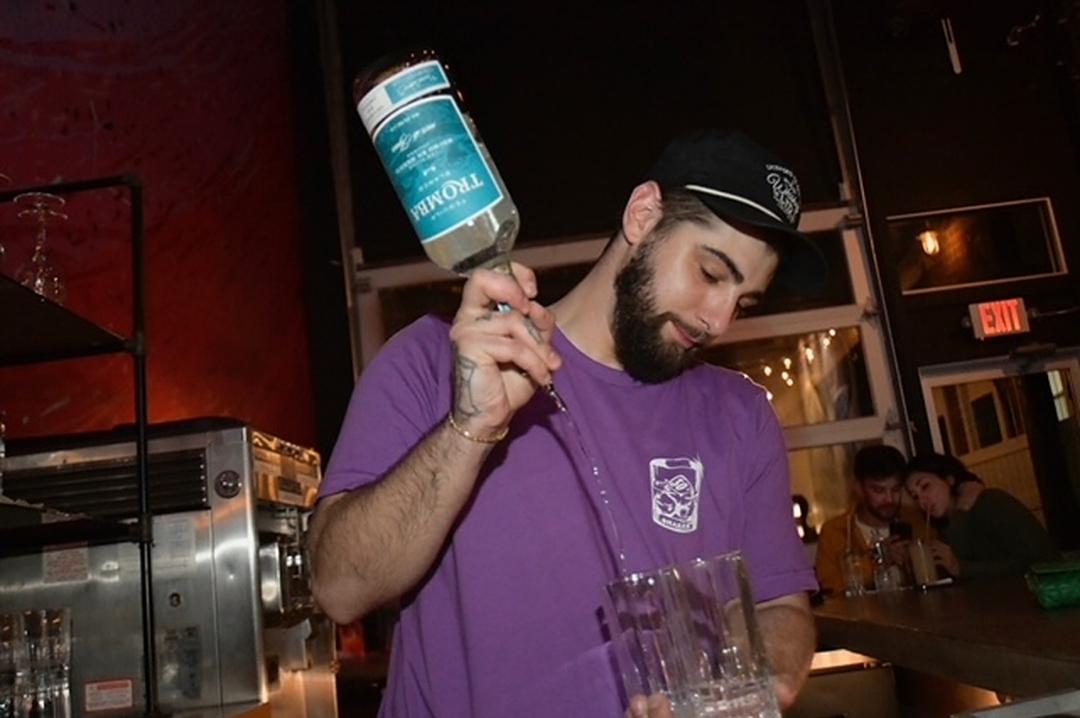 What trend are you currently excited about?
I don't know it would be considered a trend but during the pandemic I feel like more people got educated on products and tried home bartending. To me the appreciation for good drinks is at an all time high. I can create drinks with more lesser known products and people are willing to try them and see what they're like and more times than not its a pleasant surprise for the customer that they enjoy drinking products they knew little about before.
How do you stay in touch with industry trends?
One of the big ways I stay in touch with what's going on in the industry is instagram. It just makes it so easy to see what other bars and bartenders are doing all over the world. It allows you to see things other people are trying and work off those ideas to come up with something creative on your own. From garnishes, to spirits, to technique, you can see someone else doing it and try it your own way.
What is your way to balance your work with your personal life?
For me balancing life and work can be strenuous. Yoga and Meditation are two things I enjoy every morning that put me into a positive mindset for the day which makes life easier. The industry can be rough, its long days and nights. Dealing with unhappy customers or just busy shifts, keeping your mind in check is huge. I also really believe you need to relieve stress after long days. Sometimes we'll close and after cleaning up I'll play beer pong with the staff. It just gives everyone the chance to have a drink, relax and do something together that keeps us loose.
What is one thing on your career bucket list?
Something on my career bucket list would be to just keep expanding. The more projects and bars I can be associated with, helping open or consulting for menus, just continuing to do the work I enjoy. This is an industry where you can make great connections and that leads to more opportunities in the future.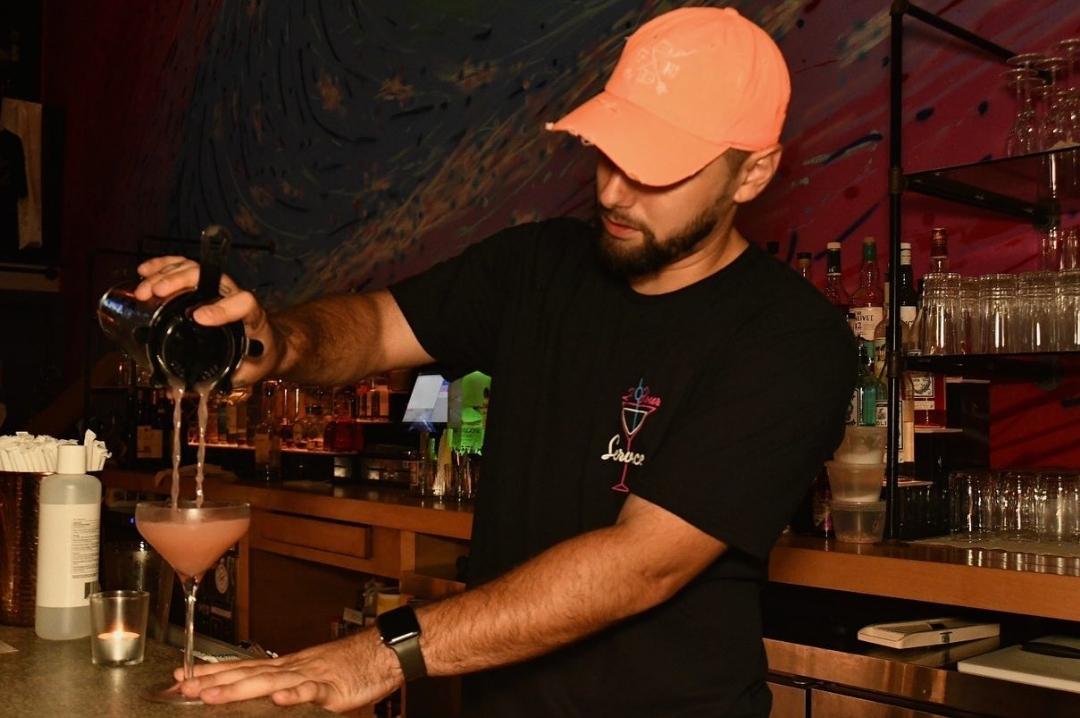 What are you drinking right now?
So I am a big Miller High Life guy and I also love my chartreuse, that's normally what you'll catch me drinking.
But when it comes to cocktails, nothing I love more than a well made Bee's Knees.
Interview by Stuti Khetan, Beverage Trade Network
South San Francisco Conference Center, 255 South Airport Boulevard, South San Francisco, CA 94080, United States.
Register Now
South San Francisco Conference Center, 255 South Airport Boulevard, South San Francisco, CA 94080, United States
Register Now