Women Trailblazers of NYC's Bartending Scene
The badass women who are making cocktail bars worth their salt with their skills in The Big Apple.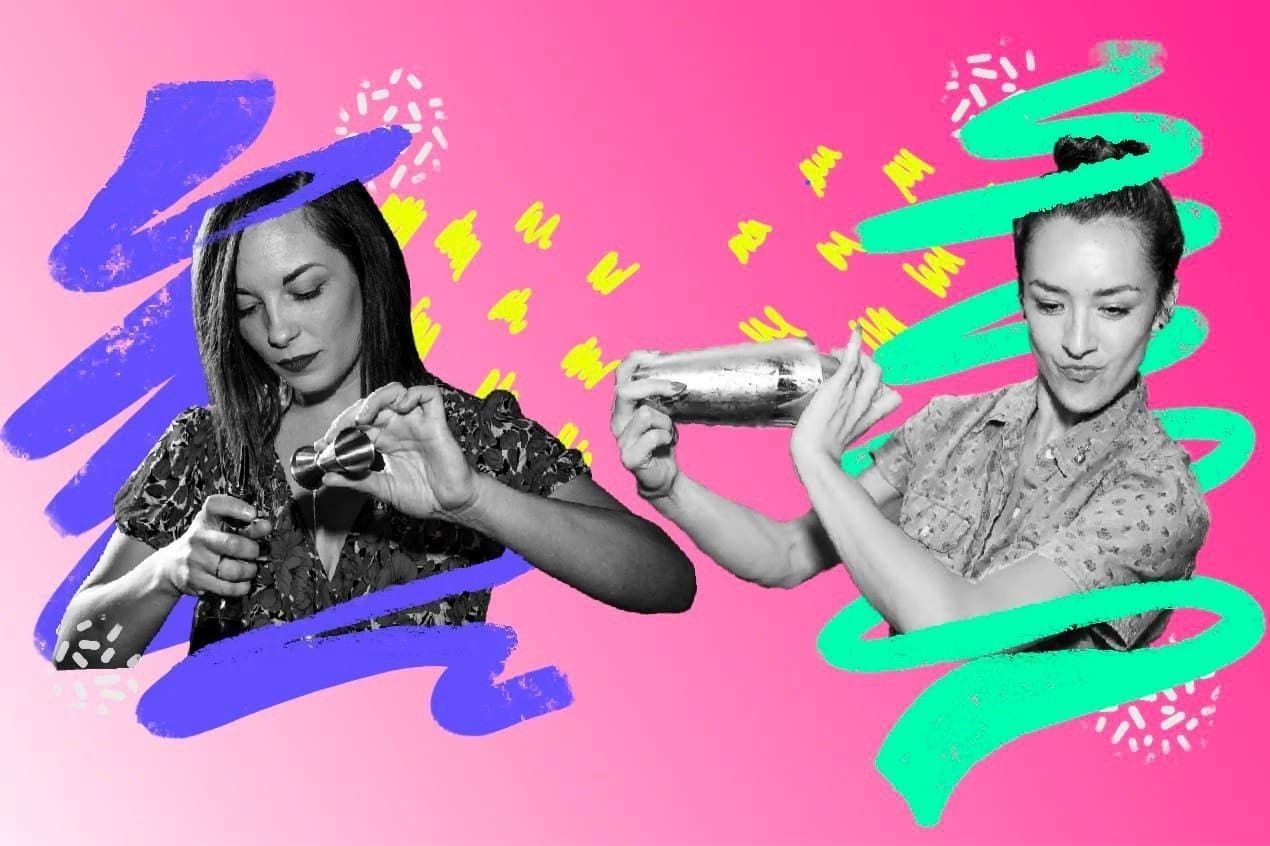 The bar culture in New York is at the epicenter of the city's world-class hospitality scene. Working in a bar is a great career option for anyone with a creative mind and a drive to learn. The preconceived notion that bartending is a man's field has been thrown out of the window in the past decade, with 61% of the bartenders in the country being female. In NYC, these women have carved out a legacy for themselves, working across the best bars and raising the bar for bartenders in the city. Recognition has followed them, as they have broken barriers and showcased their excellent skills behind the bar.
Eryn Reece (Banzarbar)
The head bartender at Banzarbar, New York, Eryn Reece is a Portland native who has become one of the most recognized people on the NY bar scene through her revolutionary cocktails. Her interest in cocktails piqued while working in Seattle. It was in New York, under the mentorship of Tony Abou-Ganim at Bar Milano, that Eryn's cocktail concepts became more progressive. From cocktails, she moved to specialize in tequila and mezcal while working at the celebrated East Village destination Mayahuel. Harnessing her knowledge from her journey now sees her run the beverage program at Banzarbar. The speakeasy-style cocktail has a beautiful cocktail menu created by Eryn Reece.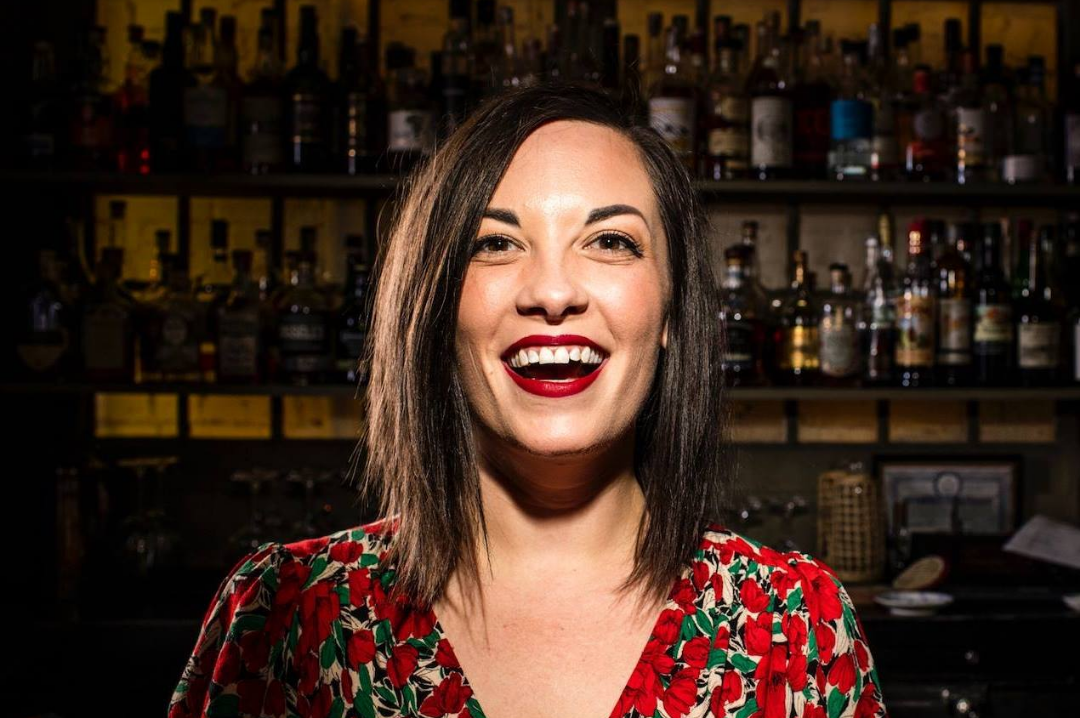 Eryn Reece, source: Facebook
Among her laurels is the Dame Hall of Fame induction, 2013 Speed Rack National Championship. She's also the founding member and secretary of LUPEC NYC, an organization that champions women bartenders everywhere.
Joanna Carpenter (86 the Barrier)
Not just a bartender but a consultant and educator, Joanna Carpenter's 17 years career is a journal of achievements. Having worked on all sides of the bar, developing beverage programs, Joanna now spearheads the consultancy program at 86 the Barrier. Her work and advocacy have been featured in The New York Times, SevenFiftyDaily, and more. Through the years Joanna has honed her craft, made great strides to help the community grow, and come summer, she will be on the esteemed judging panel at the Bartender Spirits Awards.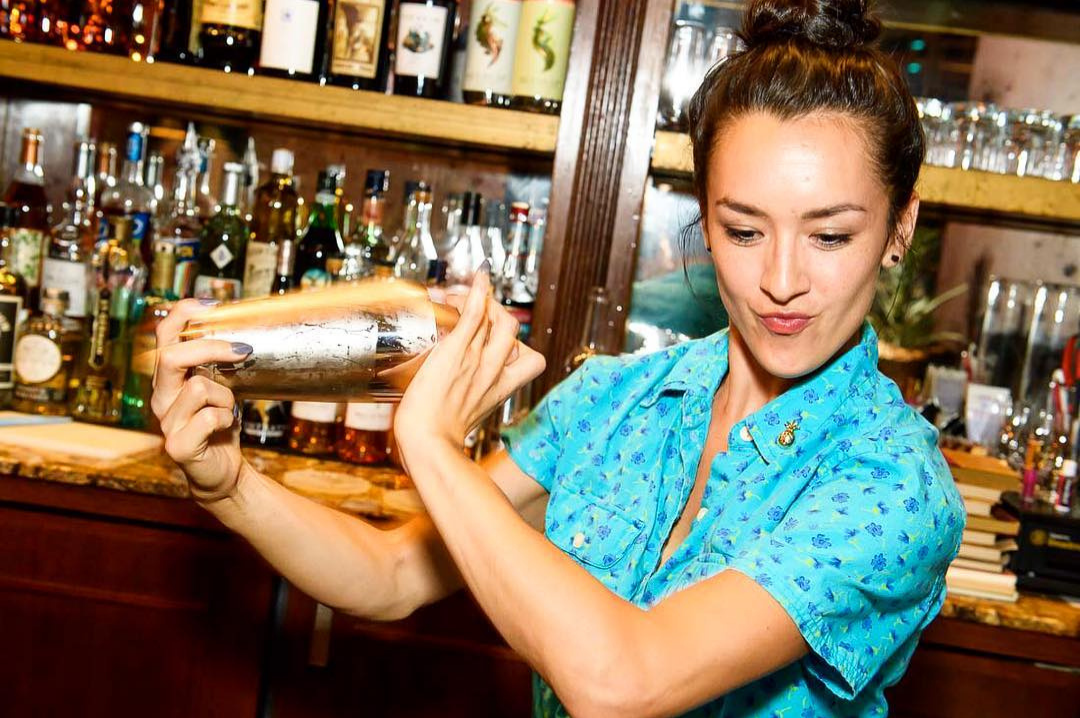 Joanna Carpenter, source: Instagram
Her knowledge about alcohol, her life as an artist, and her drive to make diversity inclusion a seamless and necessary aspect of the bartending industry is truly an exceptional tale to read.
Ivy Mix (Leyenda)
Brooklyn's bartender chief, Ivy Mix's tale is one laden with awards and achievements that every aspiring bartender would vie for. The best part is that she's just getting started. She currently leads the pack at Leyenda, a pan-Latin-inspired cocktail bar and restaurant. Inspired by Ivy's bartending years in Guatemala and her extensive travels through Latin America, Leyenda has some of the freshest and most exquisite cocktails on show. She's among the founders of the Speed Rack National Competition, a first of its kind competition to recognize the emerging generation of female bartenders.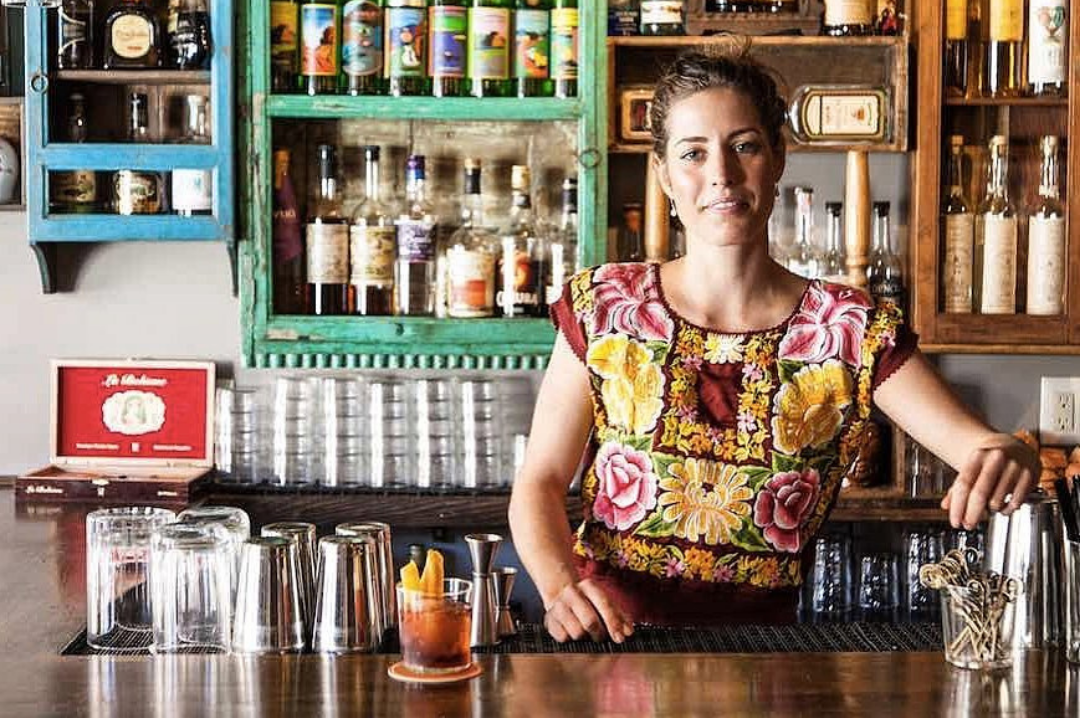 Ivy Mix, source: Instagram
Ivy mixes it up brilliantly with her cocktails and her work outside of Leyenda. She's making her mark and showing women that this is an industry they can make their mark in.
Jillian Vose (The Dead Rabbit Grocery & Grog)
The Dead Rabbit Grocery & Grog struck gold when Jillian Vose joined the team as their Beverage Director. Jillian Vose started bartending at the age of 17 in Arizona's Four Peaks Brewery. She's put in time at noted NYC bars like Maison Premier and Death & Co, the latter is where she got into her groove and created several new cocktails during her time there. Her exceptional work at Death & Co opened the doors at Sean Muldoon and Jack McGarry's famed The Dead Rabbit. Since her arrival, the menu has gone from being great to exemplary, as Vose has developed new recipes that sit at the menu's helm.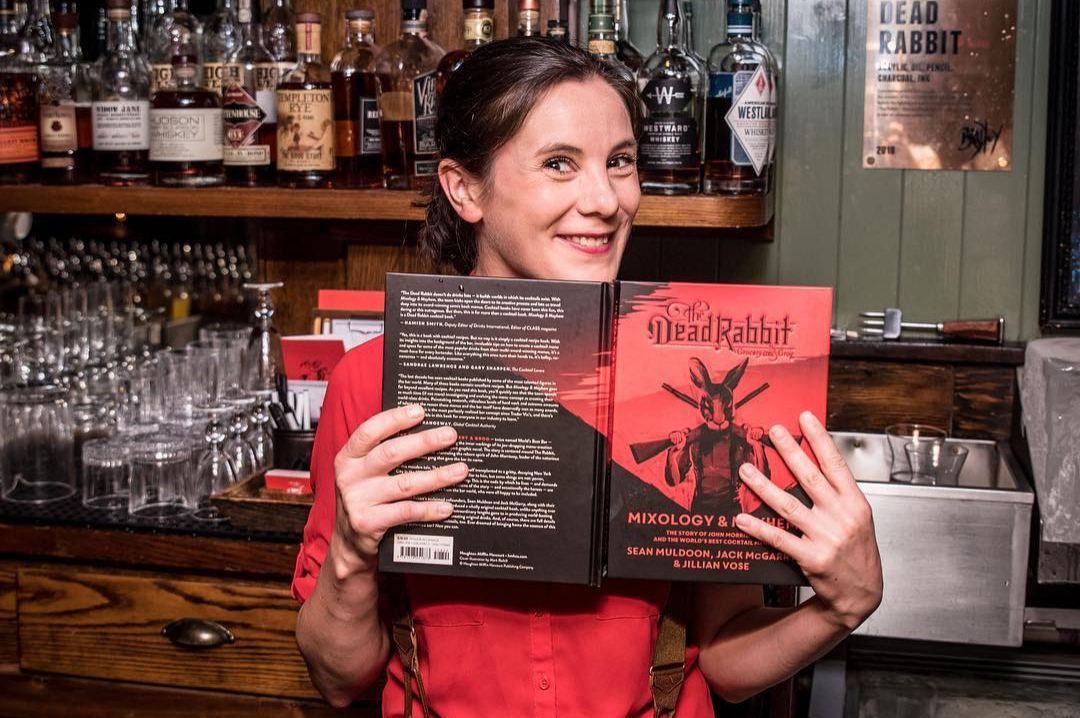 Jillian Vose, source: Instagram
Having started young, Jillian Vose has come through the ranks to become a leader in the bartending circuit and it will be fascinating to see what the next steps in her journey will be.
Meaghan Dorman (Dear Irving on Hudson)
Drawing inspiration from her grandma Dee, Meaghan Dorman was drawn towards hosting from a young age. When this knack met cocktails, New York's bartending circuit had found a new force to be reckoned with. In her time as the Beverage Director, Meaghan has added elegant recipes and curated bar menus to make them diverse and enchanting. As a bartender, she is revered for her achievements which include awards like Imbibe Magazine's Bartender of the Year in 2016 amongst many other notable recognitions.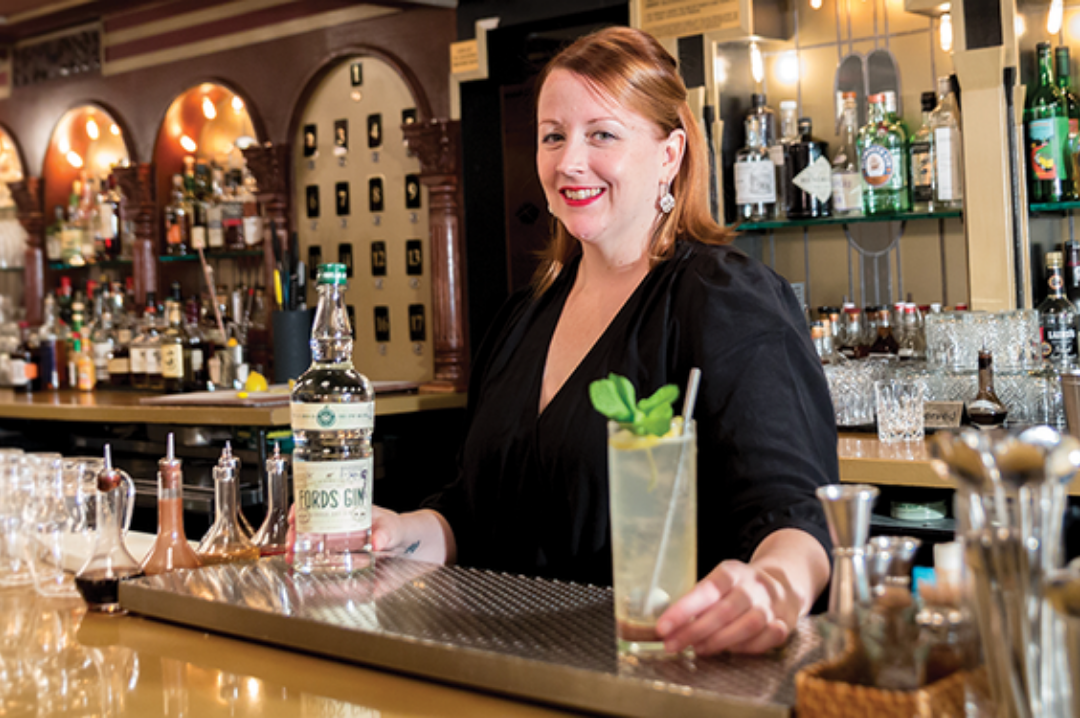 Meaghan Dorman, source: Website
Meaghan's knack to create breezy cocktails and her love for seasonal ingredients has helped shape the menus at Raines Law Room, Raines Law Room at the William Hotel, Dear Irving, and of course, Dear Irving on Hudson. One of New York's finest bartenders and directors.
Christine Kang
One look at Christine's work profile and one can see that she is a heavyweight in the drinks industry. Her most recent work saw her at the helm of the Ace Hotel New York. Managing the bar program for the restaurant as well as the lobby bar, she curated a menu that attracted aficionados as well as casual, late-night party drinkers. Her other gigs include time at the Wythe Hotel, Ludlow House, John Dory Oyster Bar, and others.
Christine's story has been one of perseverance. She has grafted and grown her bartending skills throughout her career and made a name for herself in a very competitive industry.
Pamela Wiznitzer
A Master's degree in Food Studies from NYU's Steinhardt School set the stage for what has been a stellar career for Pamela Wiznitzer. Currently, the beverage consultant at The Lookup, a midtown rooftop bar, Pamela has consciously created a playful and delicious cocktail program that matches the bar's atmosphere. Before she took up this role, Pamela worked throughout NYC gaining experience and honing her craft. Multiple publications in the New York Times, Wall Street Journal and more have seen Pamela spread the word for her industry and what it offers.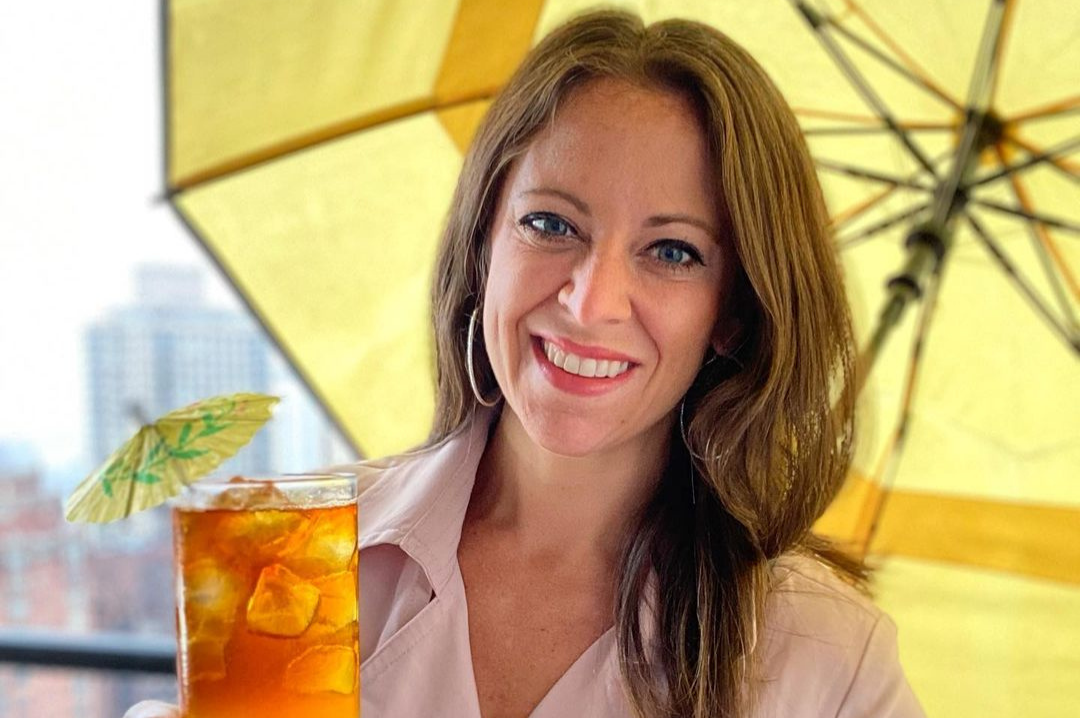 Pamela Wiznitzer, source: Instagram
A Dame Hall of Famer and a part of Wine Enthusiasts' '40 Under 40' list, Pamela Wiznitzer has paved the way for females to dream of a great career behind the bar.
What all these women have done to showcase their talents in the bartending world has been inspirational. The generations coming after will have an easier route in the industry thanks to the pathbreaking work these women are doing in their bartending careers.
South San Francisco Conference Center, 255 South Airport Boulevard, South San Francisco, CA 94080, United States
Register Now
South San Francisco Conference Center, 255 South Airport Boulevard, South San Francisco, CA 94080, United States
Register Now