Writer Slash Bartender Thomas living his own offbeat sitcom
Thomas, very passionately, shares his core values that drove him to where he is today, and paints the picture for a rather dreamy future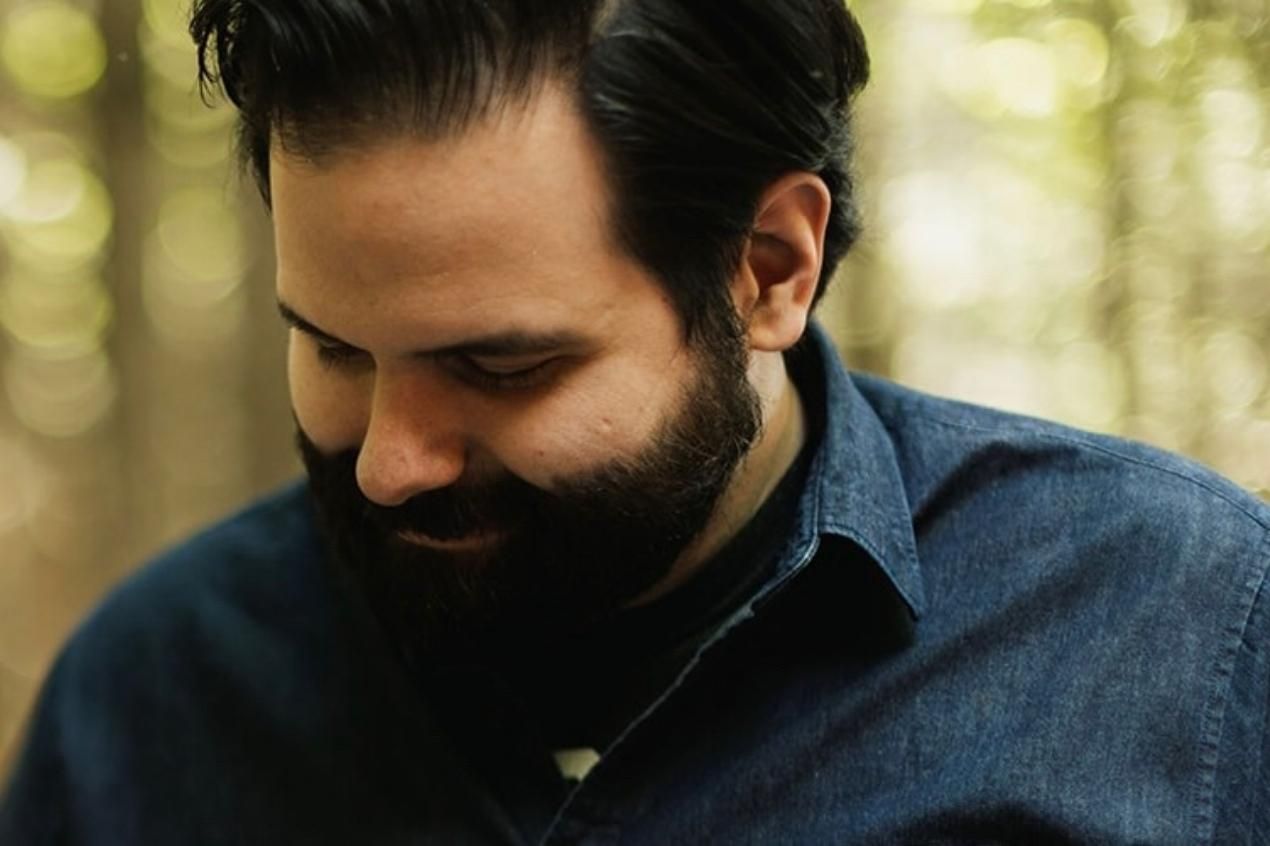 Could you please introduce yourself for the audience?
Sure! My name is Thomas Máthé. I am happy with either Tom or Thomas, and my last name is Hungarian but it's pronounced very similarly to the South American beverage you sip from a gourd.
Where do you currently work and what does your job entail?
I'm currently the Head Bartender at L'Avenue at Saks, which is a restaurant situated on the 8th and 9th floors of the Saks Fifth Avenue flagship store. Four days a week I take care of the wide array of guests we see in our dynamic and opulent space. Beyond that, I develop and execute the seasonal cocktail, mocktail, and coffee drink menus, carry out the preparation of all ingredients and batches, keep inventory, write training materials, and frequently make custom cocktails and menus for the myriad events we host in the space. In addition I also try to serve as an anchor, maintain high standards of execution, and keep connected with my team.
What are 3 things you absolutely love about your life?
Thanks for asking! What a delightful thing to consider. I love that I have my family in my life, mainly my partner, our son, our two cats, and a snail; I love that I'm able to tap into the creative and problem-solving parts of my brain on a regular basis; and I love that I'm able to do the things I've set out to do with my life, for the most part, in a city that has always inspired me.
What kind of an education is needed to undertake your role?
Formal education? None. Practical education? Tons. Personally speaking, I've worked as host, busser, server, bartender, floor manager, garde manger, bar manager, and beverage director, and I'm still always learning new things. More than education, someone in my position needs to maintain high levels of curiosity and integrity, and needs to maintain a well-rounded life outside of work all while taking the time to communicate clearly and effectively. (This is an impossible list for anyone to tackle without therapy—especially in this industry—which is another important form of education.) I happen to have an MFA in creative writing, and I manage to tie that in to what I do, and how I specifically make cocktails, but it is by no means a prerequisite for this job, or seemingly any job that pays a living wage. It's like a pretty little overpriced garnish that totally blows up your cost, but I am still weirdly proud of it.
What industry trend are you currently excited about?
I love acid solutions. I recently switched our bar over to super juice, which was developed by Nickle Morris down at Bar Expo in Louisville, KY, and tastes better than fresh citrus juice after 5 days of sitting around when that less-delicious fresh juice dies after 48 hours and needs to get tossed. Super juice is also significantly more sustainable and cost-effective. (6 lemons for a liter of juice! 8 limes!) It's wondrous and magical and I'm so pumped about it. In addition, I like making an array of non-citrus flavored acid solutions (where I acidify other liquids to the pH levels of lemon or lime juice) because it really opens up the palette of flavors I can put into a traditionally balanced cocktail without impacting expected ratios of dilution and booze.
How do you stay in touch with industry trends?
Partially it's through cocktail and restaurant-centric meme pages on Instagram. The Educated Barfly is a great resource. Following bartenders I know and respect is beneficial and keeps me feeling a sense of community. There is a lot of noise, though, and a lot of people with platforms who don't really speak to me or what I am trying to do. I am not trying to make contemporary classics, though I love introducing people to them. I'm not trying to make a trendy drink. I would love it if people were interested enough in what I'm doing for my cocktails to become ubiquitous or trendy, but I don't expect that. When it comes time for me to make a drink, I'm never thinking about anything I've read regarding the latest cocktail trends. I've certainly utilized resources to gather new tools for making drinks, and I've definitely made drinks that feed the trends I see coming up in my own service printer, but when I make the things that I really love, I'm only ever chasing the thing that inspired me, and it's usually a really strong memory or something that brings me a feeling of equanimity, and the hope is that I can maybe put something together that will bring that feeling to somebody else. If I don't get that from the guest—it's a genuine and delicious surprise when I do—at the very least I want them to think, "Wow, this is delicious." It's hard to make something like that a trend, because it's less easy to quantify; it's subjective, and it's experiential. "Have you tried this new trend called connecting to something viscerally? So hip, bro."
We see you are also a guest writer and columnist. What is your way to balance your main work, your writing and your personal life?
Well, my partner and I have a nine-month old son, so nothing is really all that balanced at the moment. I'm writing a manuscript for the second novel in a trilogy, and I'm writing for my new Instagram page, @writerslashbartender, which is the place where all of my current bar-related writing happens. Most of the drafting for both of these projects happens on the notepad app that is shared both on my phone and my laptop, in the mix with cocktail ideas, responses to fun interview questions, household chores, and shopping lists, so I can chip away at things in brief moments of escape that might otherwise be consumed with the standard diversions of a smartphone.
What is one thing on your career bucket list?
To be a published novelist. A lot of the bar-related stuff I've tackled, to be honest. I've made cocktails based on novels, films, and albums for events thrown for the people who have made those things. I've had artists I love and respect take notice of the work I've done in response to their work and see the connections I've managed to make in terms of translating their work into a drink menu. It feels very validating, and I feel silly asking for more. Though I suppose a part of me would like to own a small place that my family could occupy with me, so low in stress, high in vibes, and cozy with lots of cool good things to drink, and maybe books for sale, and definitely records playing, with tasty food, and at least a few quirky regulars, so basically I want to live in an offbeat sitcom that nobody watches but that builds a cult following on streaming services after getting cancelled after one glorious season, or maybe what I'm really talking about is Luke's Diner meets The Dragonfly Inn meets Cheers.
What is a signature cocktail you are most proud of and why?
Most proud? I don't know, but most recently I made a cocktail for a famous rapper's album release party that was inspired by his favorite food: lemon pepper chicken wings with mild sauce.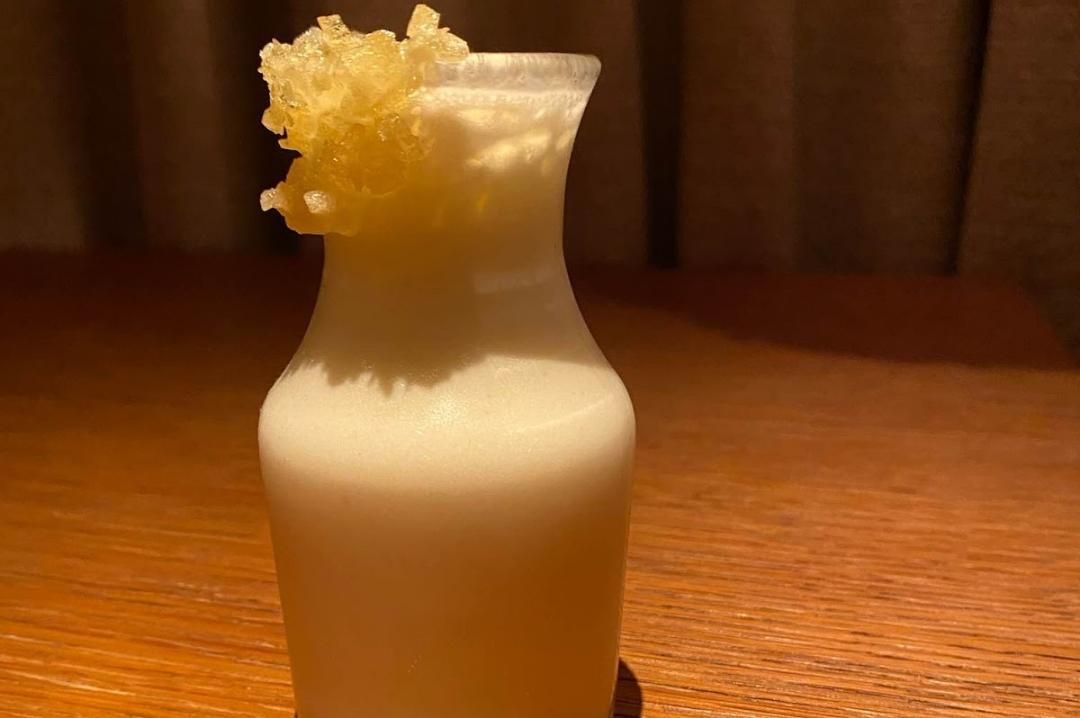 This is a photo of the lemon pepper chicken wing with mild sauce. It's made with Don Julio Reposado, lemon super juice, black pepper, tobasco, monosodium glutimate, honey, butter, and house-smoked pop rocks.
The reason I'm proud of it is because it isn't something one might think would translate directly into a cocktail, especially since I accounted for every aspect of the dish down to the umami of the chicken and the smoky crispiness of chicken skin, but it manages to carry the weight of its inspiration while also tasting genuinely like a well-balanced cocktail. It was a huge hit. The shift on people's faces from concern to intrigue to delight created a palpable joy in me. Plus I was bartending a big album release party, and who gets to do that? Me, apparently.
Interviewed by Stuti Khetan, Beverage Trade Network