10 Sustainable Distilleries Making a Difference
These sustainable distilleries making eco-friendly spirits celebrate Earth Day every day.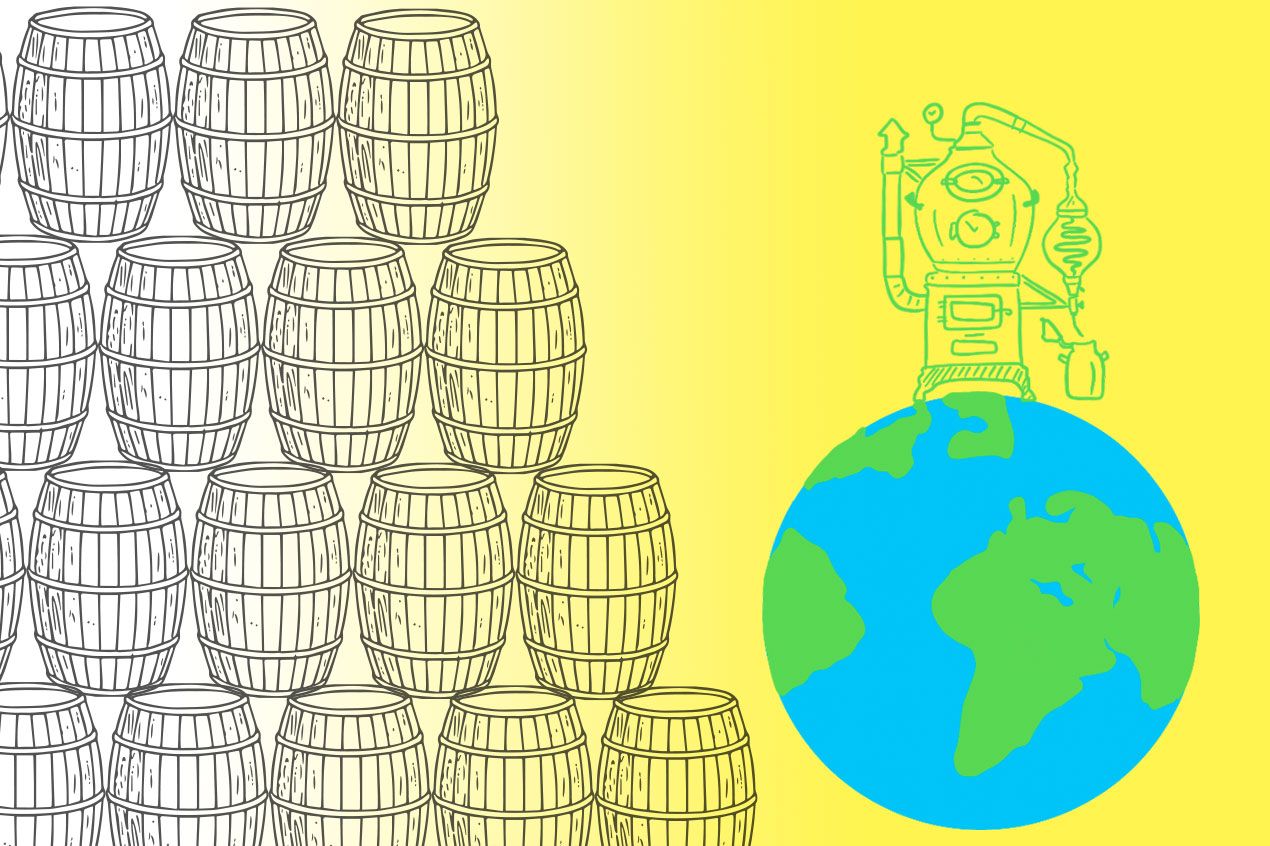 Climate change is an issue that concerns us all, every day. With Bill Gates highlighting it as an even bigger concern than the current pandemic, it is time we look up from our devices and pay attention. There are some companies that are going green, working to reduce their carbon footprint, and utilizing renewable energy resources. They are dedicated to adopting an environmentally friendly way of working in their core businesses.
On this Earth Day, we would like to highlight distilleries that are doing their part in being sustainable and reducing or eliminating industrial waste. Whether it's by saving energy, carbon reduction, the reuse of waste components, adherence to ecological standards, or by direct philanthropy, these distilleries are taking an earth-friendly approach in their manufacturing processes.
Maker's Mark
Maker's Mark hails from Loretto, Kentucky, and is one of the world's largest bourbon brands. Nearly a decade ago, the distillery started using alternative fuel resources for treating the "thick slop" wax-dipped bottles. They collected and compressed high-methane biogas and its byproducts were fed to cattle. Eventually, this led to a 25% reduction in natural gas consumption.
As the demands couldn't meet this process of sustainability, they designed a water sanctuary around their parent distillery at Star Hill Farm focusing on preventing erosion, growing plants, and providing a healthy habitat to the local wildlife. The distillery performs reverse osmosis to reclaim water that could be lost in production and helps local farmers with correct soil nurturing and the upheavals they face due to climate change.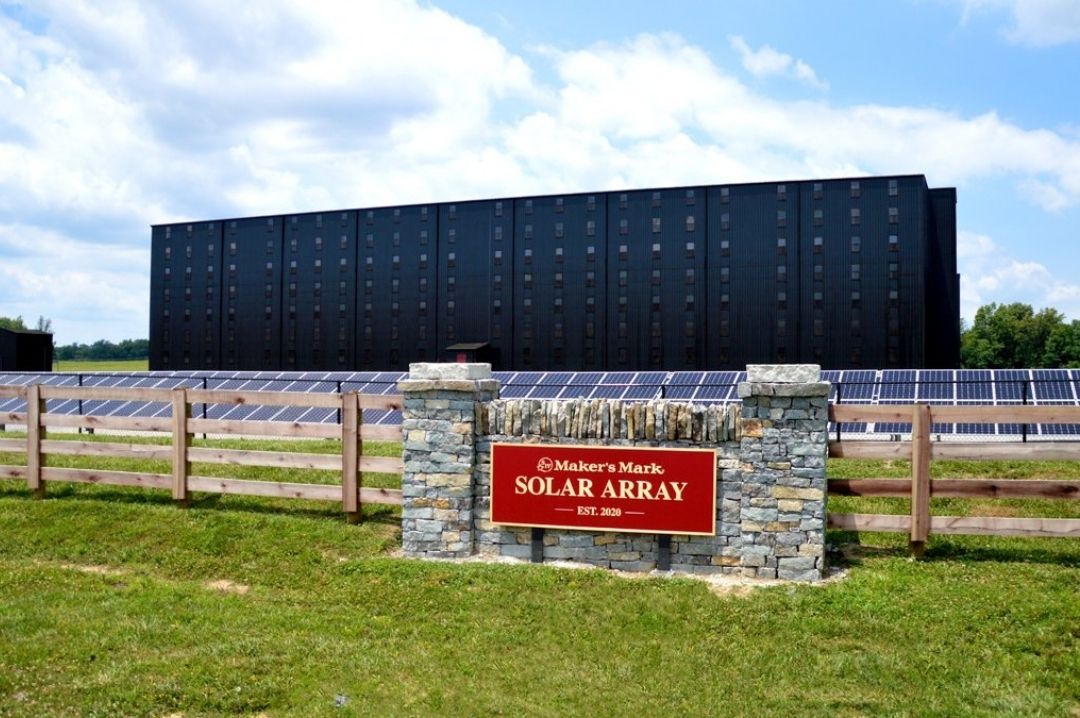 Maker's Mark Distillery, Source: Twitter
Glenmorangie
William Matheson, the founder of Glenmorangie, thought of a way of combining traditional methods of producing whiskeys with innovative technology that made them more sustainable. The procedures applied to ensure that the production waste is used in the whiskey's distillation process, cutting out non-renewable sources of energy like fuel, and limits pollutants.
Glenmorangie formed a groundbreaking alliance with Heriot-Watt University and the Dornoch Environmental Enhancement Project in 2014 underpinning the distillery's contribution to a sustainable future (DEEP). The distiller's vision is to preserve Firth's long-lost reefs and improve biodiversity. This will work alongside their anaerobic digestion plant to purify the distillation by-products, taking care of the environment.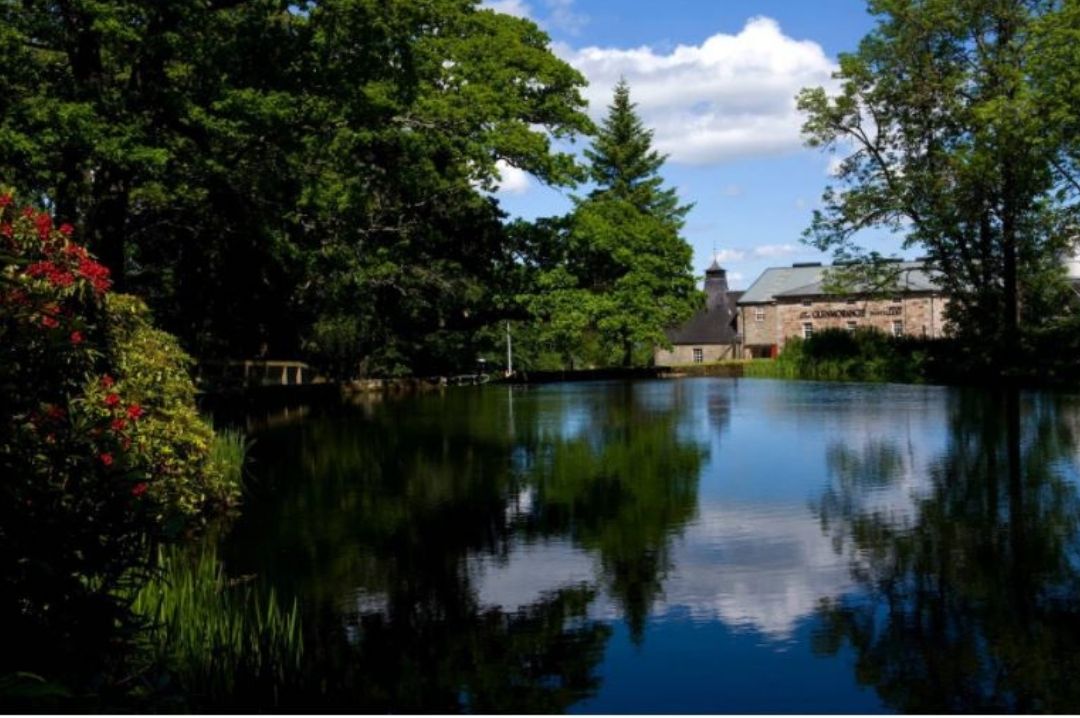 Glenmorangie's own water resource, Source: Glenmorangie
Marble Distilleries
The pioneers of sustainable distilling, Marble Distilleries have a motto to "Drink Sustainably". Preserving 100% of the process water, it is used again for condensation and cooling of the building, which eliminates the need for a typical energy-inefficient air-conditioning system. The heat/cold loop lasts in the continuum, without discharging the water to the sewer.
The whiskey produced is robust due to the high-altitude wheat included in its mash bill. They save 2 billion units of energy, 14,500 lbs of carbon, and 4 million gallons of water per year.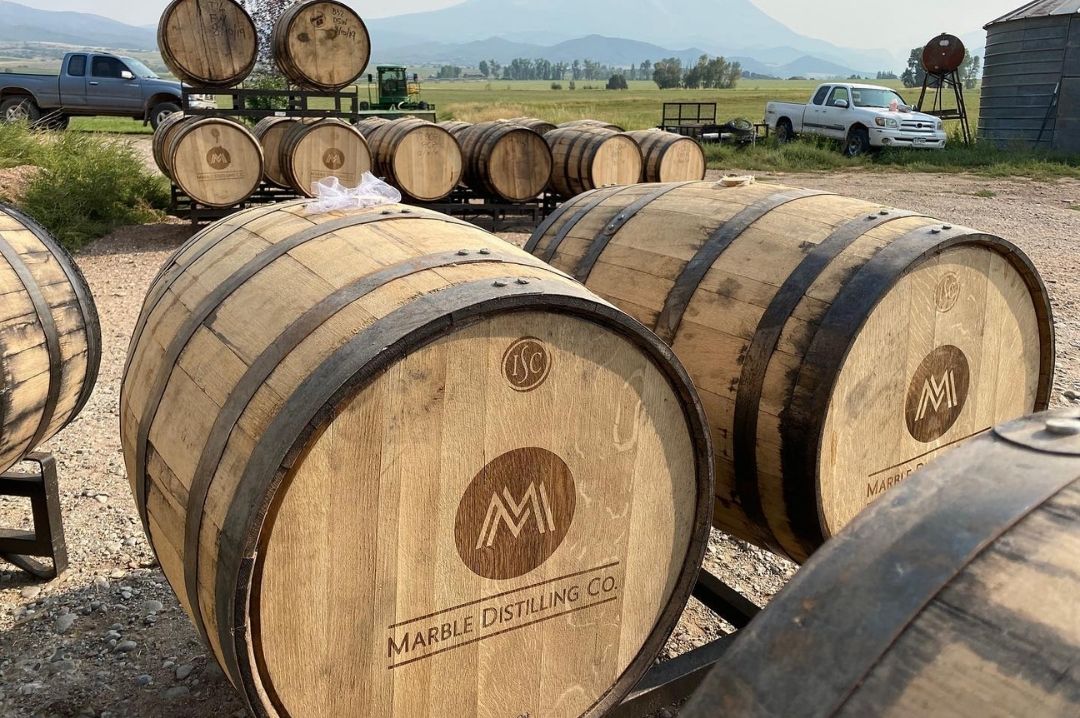 Marble Distilling, Source: Facebook
Copper Crow Distillery
The 35-year-old Copper Crow distillery is aiming to adhere to its sustainable development objectives in the Wisconsin way. When Curt and Linda Basina, members of the Red Cliff Band of Lake Superior Chippewa started this distillery in 2017, they used a byproduct from the cheesemaking industry to better their use of resources. The distillery ferments the lactose sugar of vodka with whey - a byproduct of manufacturing cheese.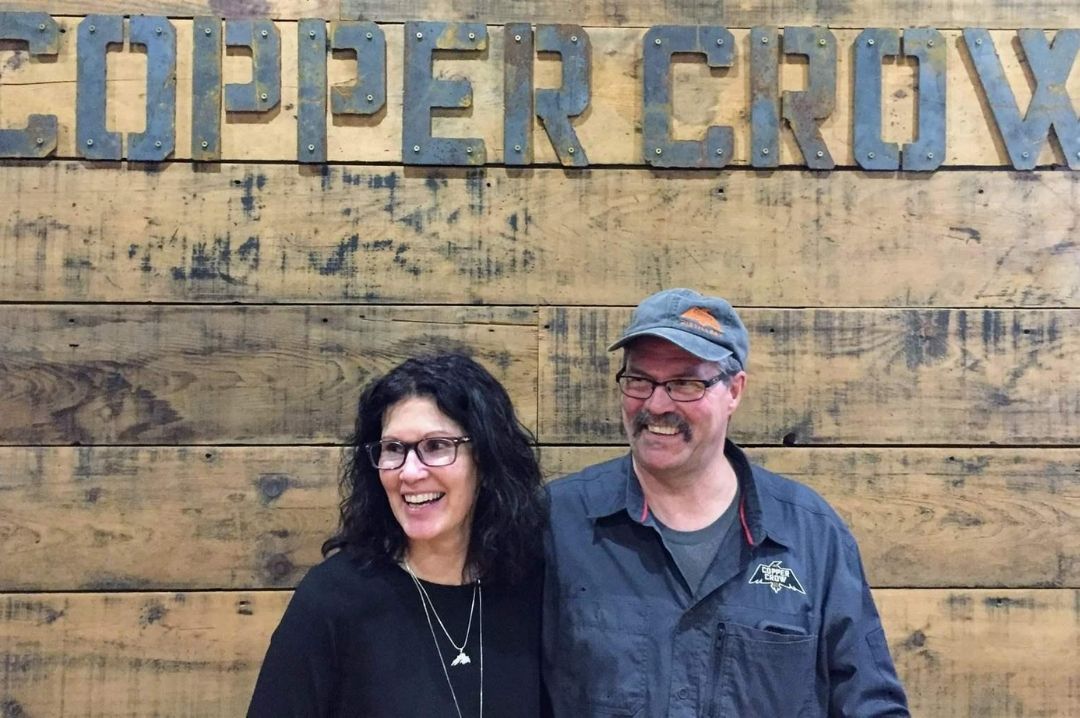 Copper Crow Distillery, Source: PEW
Prairie Organic Spirits
Prairie Organic Spirits are bringing revolutionary changes to the spirit industry by making organic liquor using sustainable methods only. Keeping the motto "every sip serves a purpose", the folks at Prairie started a campaign - the Spirit of Change Fund. They donate 1% of sales to local farmers providing organic materials for farming.
Launched in 2020, The Prairie Organic Sustainable Seasons is a vodka botanical collection that is produced keeping sustainability a priority while being organic too. The range contains zero sugars, carbohydrates, and fats, with only 75 calories per serving. Each 60-proof vodka is natural, free of chemicals, and gluten too.
Spirit of Change Fund Campaign, Source: Prairie Organic Spirits
Square One Organic Spirits
Every aspect of Square One's Wyoming distilling activity is organic and ecologically friendly, from wind-generated energy to carbon-neutral labeling. The company Square One Organic Spirits was established by the environmentalist Allison Evanow in 2006. Each one of her diverse spirits is 100% organic and made from American-grown rye and water in the Teton Mountains. The manufacturing system works without using any genetically modified leaves, chemicals, or synthetic de-smoothing agents. Their paper-free soy-based bottle labels are made of sugar cane, bamboo, and cotton further driving her commitment to saving the environment.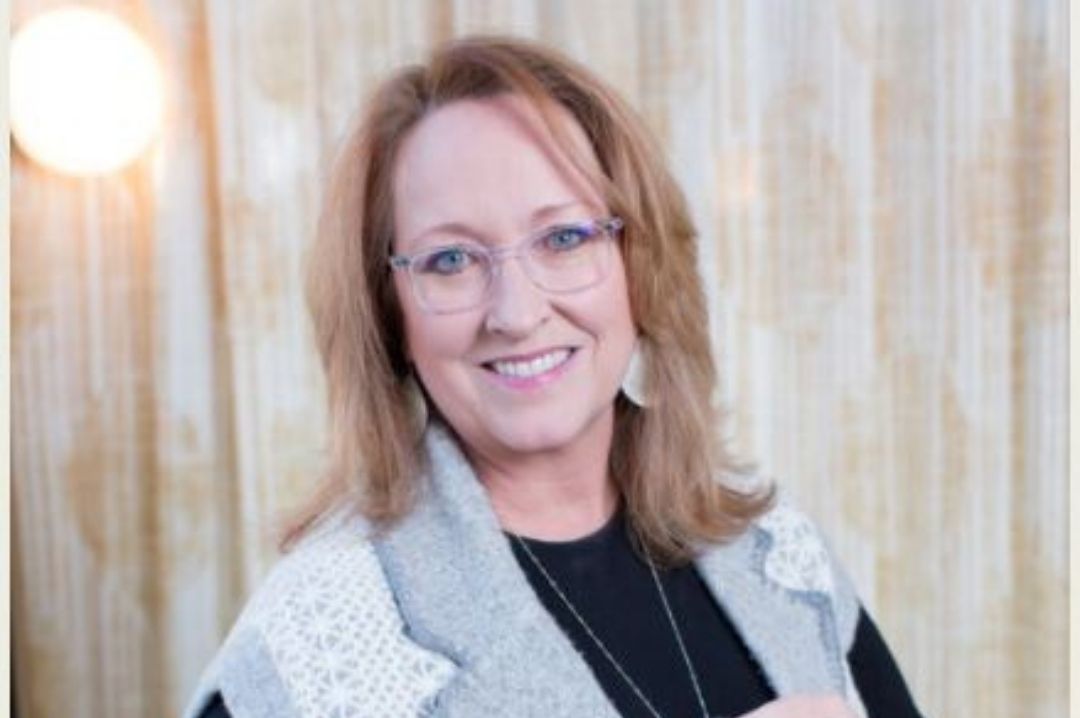 CEO and Founder, Environmentalist Allison Evanow, Source: Website
Far North Spirits
20 miles below the Canadian border in Minnesota lies one of the greenest distilleries. Far North Spirits grow their grain one mile away so that they may eliminate the process of bagging and shipping of grains. In the distillery, the cooling water from the mash system is being recirculated in a closed-loop, because of which the need for more energy-intensive fuels is low, making 95% of the distillation process energy-efficient.
The rainwater from the building's roof is directed into ditches, planted with native prairie wetland, which serves two advantages. First, the water channelized to the wetland serves as a nesting cover for wildlife. Due to the reduced water flow soil degradation is stopped by eliminating contaminated pollutants and sediments from the flowing water, indirectly improving water quality.
Far North Spirits Distillery, Source: Instagram
Blinking Owl
This California-based Orange County has single-mindedly followed its target of selling 100% state-owned items since it was launched in 2013. Blinding Owl is working almost entirely with organic growers and farmers who use natural agriculture. In addition to keeping it as local as possible, the company has removed long-distance shipping to reduce the use of non-renewable fuels.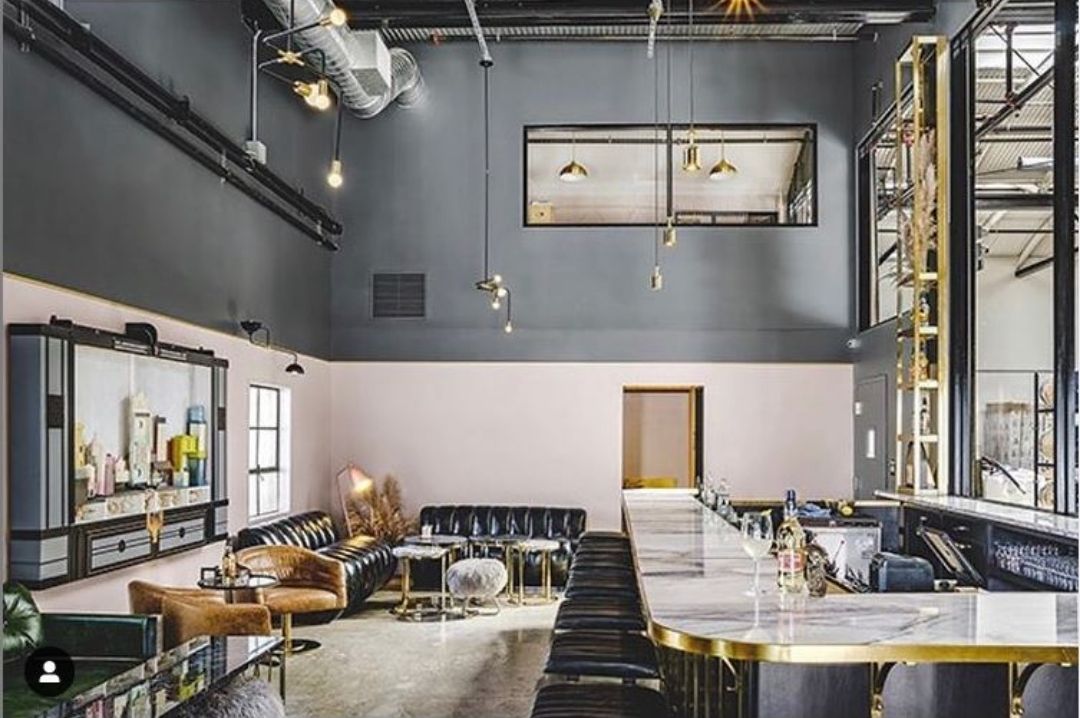 Blinking Owl Infrastructure, Source: Instagram
Five & 20 Spirits and Brewing
A spirit of serving up the best quality whiskey, Five and 20 launched a Grain to Glass model for their 80-acre property. The philosophy behind the strategic sustainable program is that the ingredients are local, and their waste supports local ecosystems. In 2016 Five & 20 partnered with TimberFish Technologies to reuse all the byproduct nutrients from the distillery. These organic nutrients are combined with local wood chips to create a sustainable food chain for fish like salmon and trout. The facility produces clean water and uses high-energy biofuels. Their process results in low-cost and high-quality fish.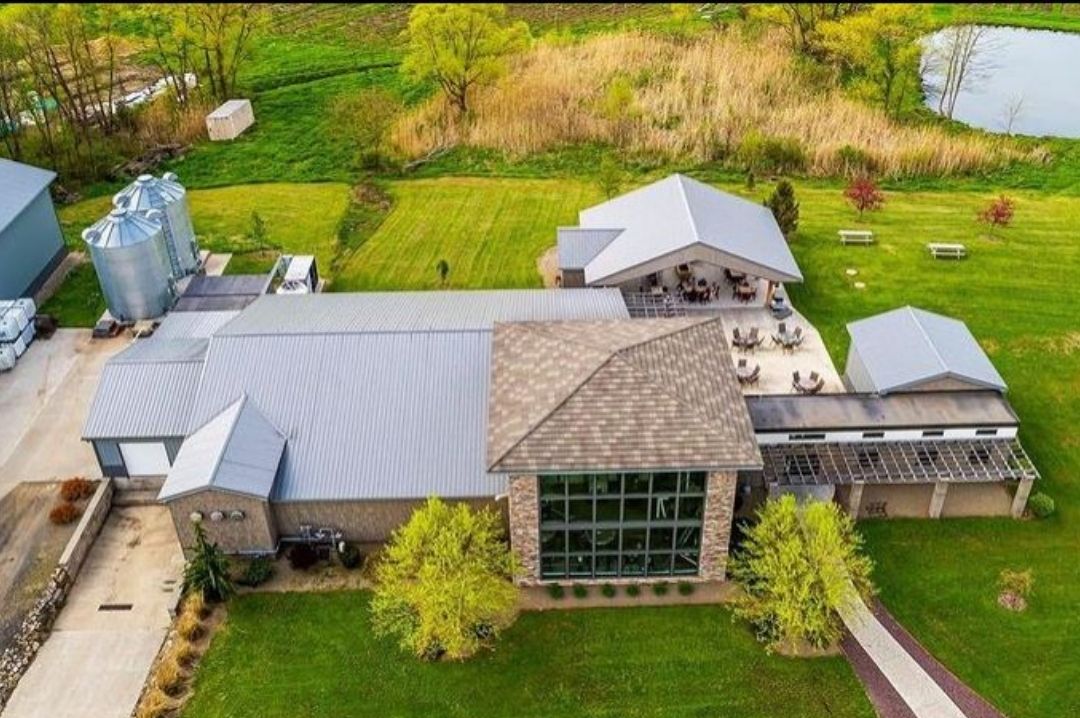 Five and 20 Spirits and Brewing, Source: Instagram
Tamworth Distillery
Steven Grasse, founder of the Tamworth Distillery, is an enthusiastic follower of the Transcendentalist thinkers of the 19th century who emphasized the connection between nature and society. The company has therefore pledged to both sustainability and protection of the climate. The used grains are sent to the nearby Sunnyfield Oven Bakery, resulting in reducing waste of up to half a million pounds and forming it into delicious organic bread.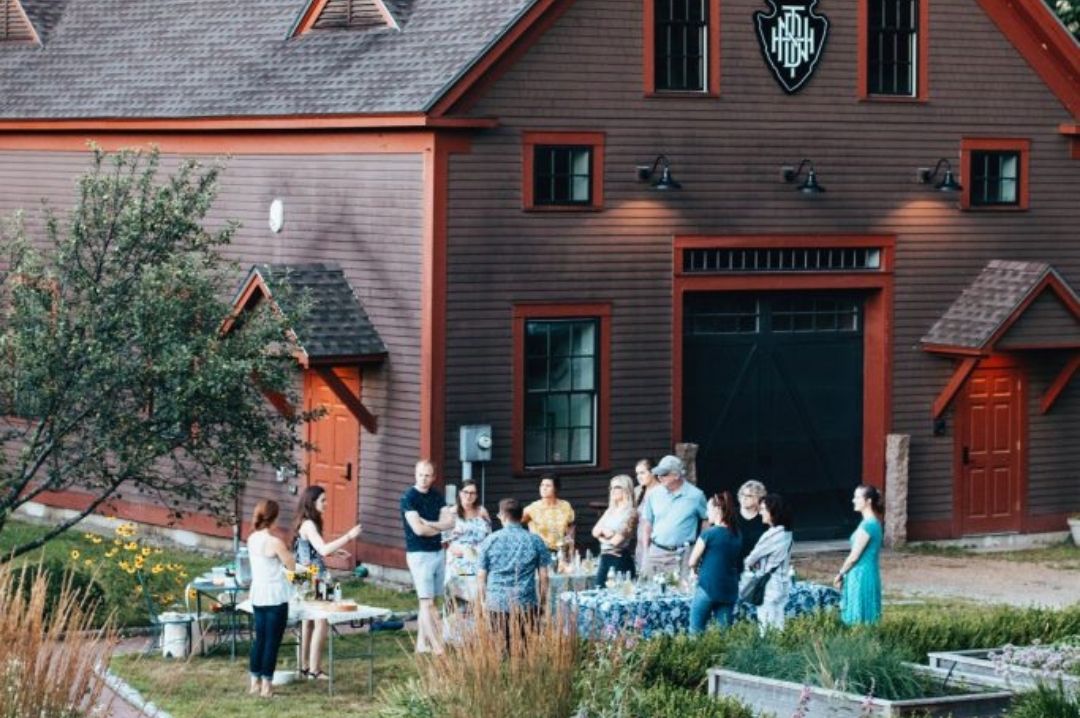 Tamworth Distilling, Source: Twitter
South San Francisco Conference Center, 255 South Airport Boulevard, South San Francisco, CA 94080, United States.
Register Now
South San Francisco Conference Center, 255 South Airport Boulevard, South San Francisco, CA 94080, United States
Register Now