A Shot of Hollywood at NYC's TV and Movie Centric Bars
Bar hopping in New York? How about dropping by one where your favorite movies/tv-shows were filmed?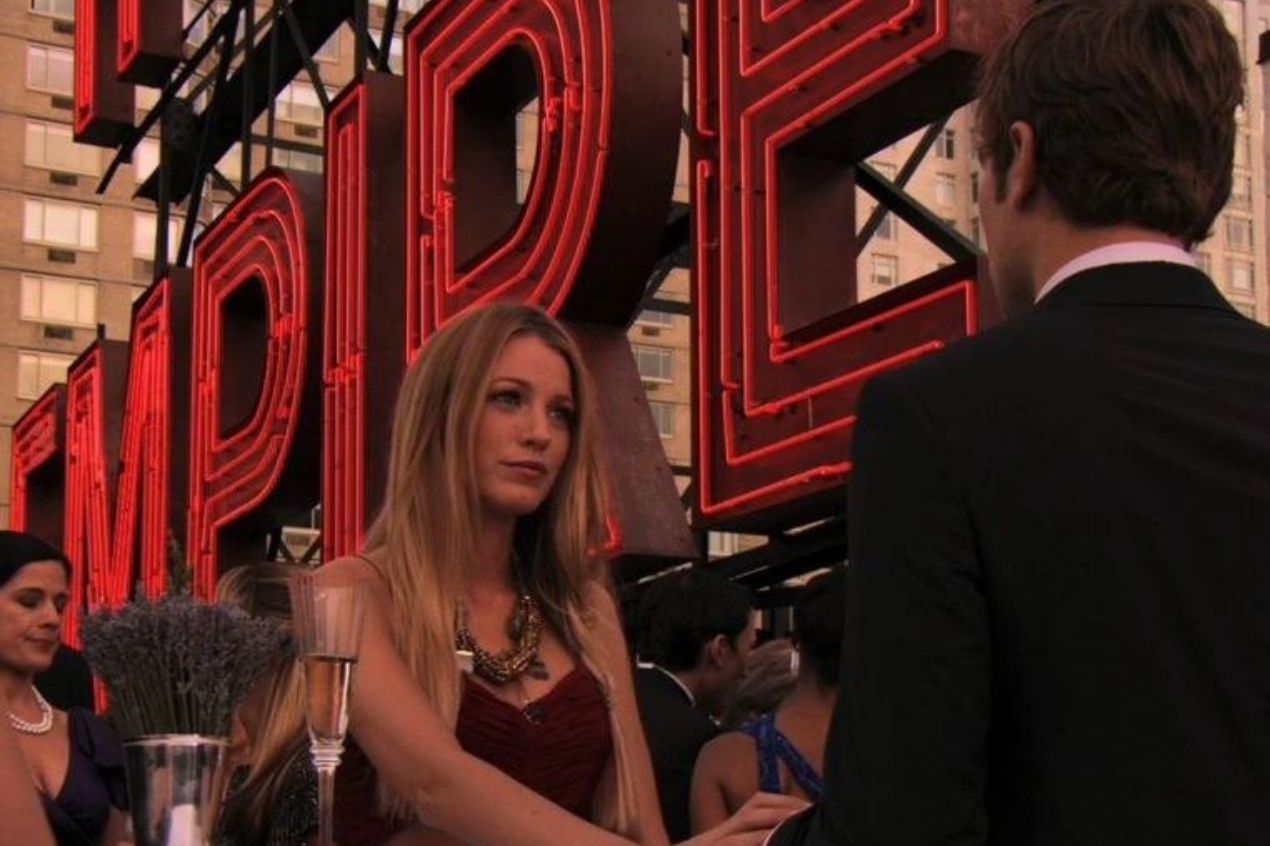 We've all wanted to grab a drink at those bars that constantly appear in our favorite TV shows and movies. What if we told you, you can. New York has been the center stage for films and TV shows for a long time now, and some of our favorite bars and restaurants appearing in movies are actually real watering holes you can visit and drink at.
From Chuck Bass' Empire Hotel bar to How I Met Your Mother's signature McLaren's Pub, here are some of the most famous bars in New York where your favorite TV shows and movies were filmed.
Empire Hotel Bar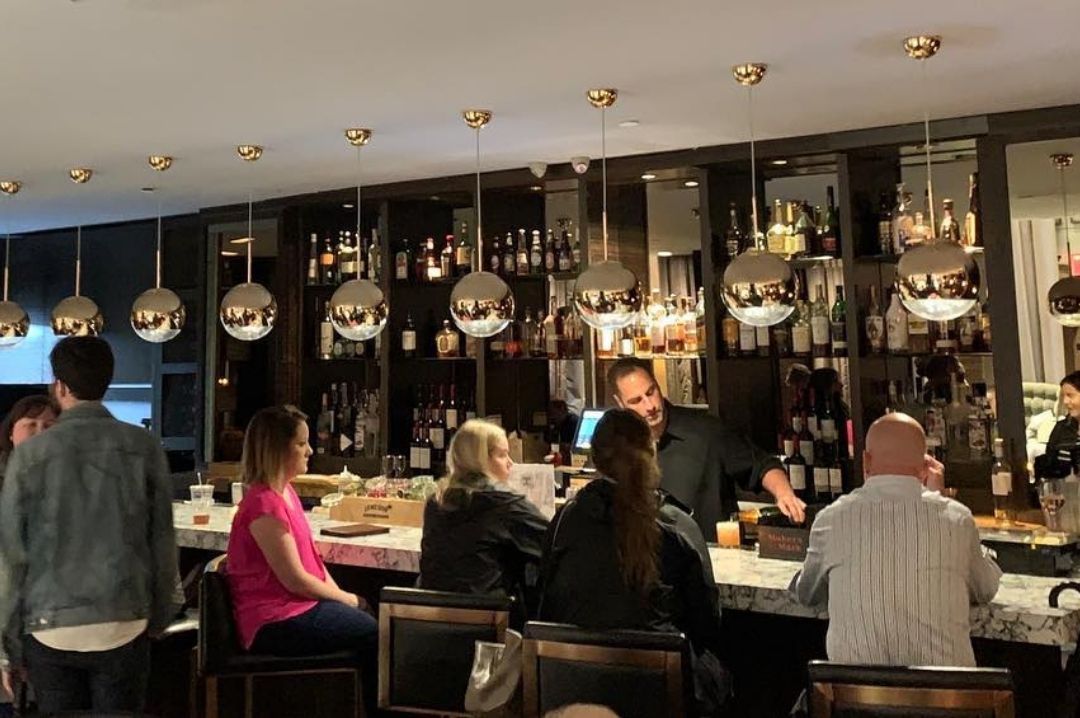 The Empire Hotel Lobby Bar, source: Facebook
Let's be honest, after six seasons of Gossip Girl, we've all wanted to grab a drink at Chuck Bass' Empire Hotel, and lucky for us, we can. In fact, post Gossip Girl, the Empire became a favorite for locals and tourists alike, that they now have cocktails named after the show. Try the signature Chuck Bass cocktail or the XOXO cocktail made with secret ingredients. Apart from Gossip Girl, the Empire Hotel Bar also appeared in Sex and the City 2. Once you walk into the bar, the vibes are unmatched - and you will definitely channel your inner Blair Waldorf once you're here.
Happy hours - Thu and Fri (5 pm - 7 pm)
Where - 44 W 63rd St., New York, NY 10023
Hours - Mon-Sun (5 pm - 12 am)
7B Horseshoe Bar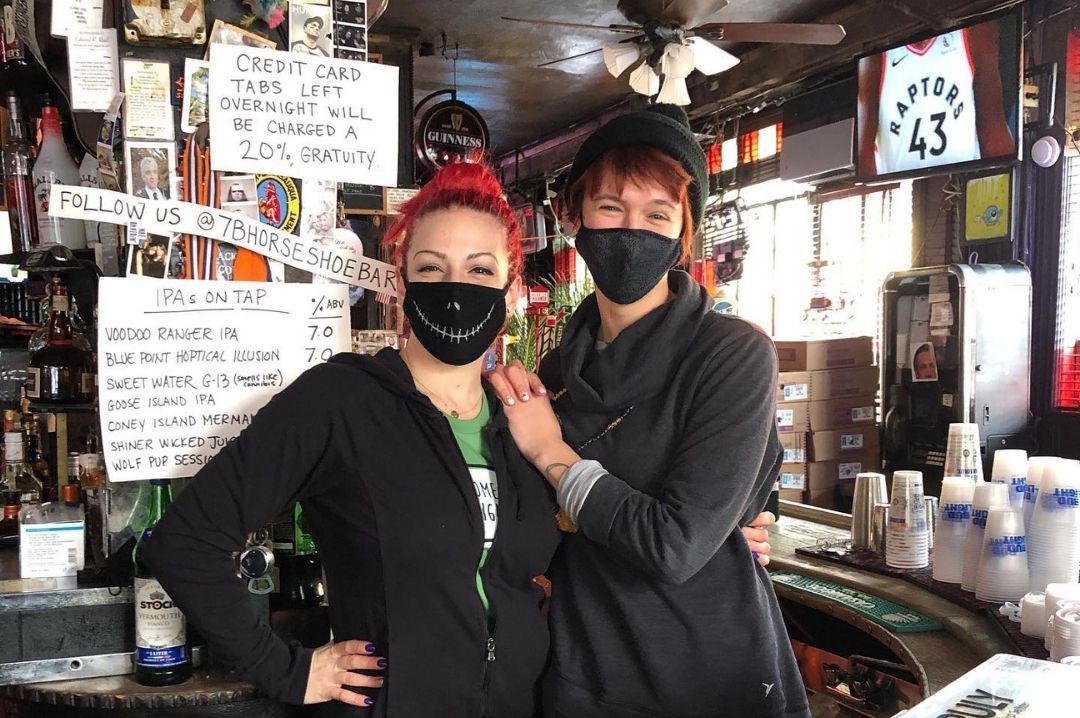 Bartenders at 7B Horseshoe Bar, source: Facebook
In 1974's The Godfather Part II, Pentagelli is nearly garroted here before the executioners violently kick open the old doors and escape, and it was here in 1986's Crocodile Dundee that the Australian meets a New York City prostitute. The bar was also used for the exterior of the Life Café in the movie Rent because the real place wasn't considered grunge enough anymore. 7B Horseshoe Bar was earlier known as Vazac's in 1935 when it was newly opened. Now the bar takes its name from the street corner it resides on, is 7th street and Avenue B. This long horseshoe-shaped bar running down the center offers 31 beers on tap, numerous bottled beers, and enough liquor to quench your thirst. Expect a Rock and Punk jukebox, pinball, and a buck hunter arcade game. Scenes from Angel Heart and The Paper were also filmed here, and it's a favorite shooting spot for New York City crime dramas like Law & Order.
Where - 108 Avenue B, New York, NY 10009
Hours - Mon-Sun (12 pm - 4 am)
Coyote Ugly Saloon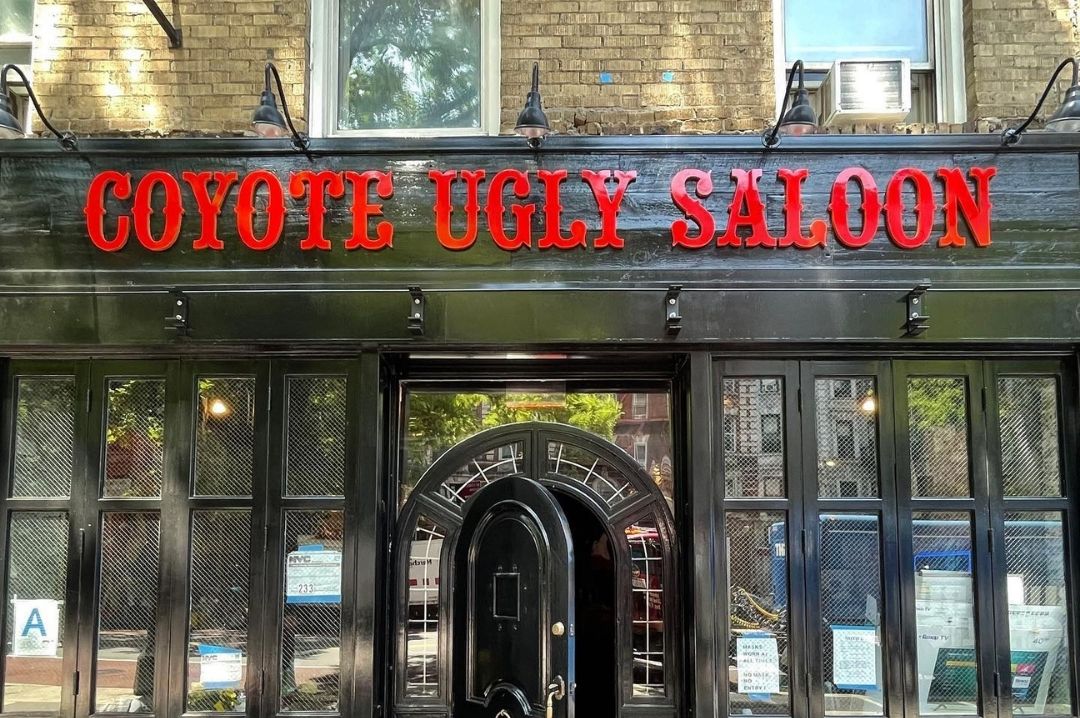 Coyote Ugly Saloon, source: Facebook
The original Coyote Ugly Saloon is located in the East Village neighborhood in Manhattan and was founded in 1993 by Lil Lovell, who is portrayed by Maria Bello in Coyote Ugly. This is where Piper Perabo gets her start in NYC as a dancer/bartender at Coyote Ugly.
The bar sticks to its appealing bartenders' theme, providing exterior shots for the movie, but the interior was modeled after a different rowdy joint called Hogs & Heifers, which has since closed. With 25 locations around the world, Coyote Ugly Saloon is one of those 'dive bars' in NYC, but it has definitely gained fame since the movie was made. Here you must try the Coyote Ugly Whiskey and anything from the combo, and you won't go wrong.
Happy hours - Tue-Fri (4 pm - 7 pm)
Where - 233 E 14th St, New York, NY 10003
Hours - Tue-Thu (4 pm - 2 am)
Friday (3 pm - 4 am)
Sat-Sun (12 pm - 4 am)
Irish Haven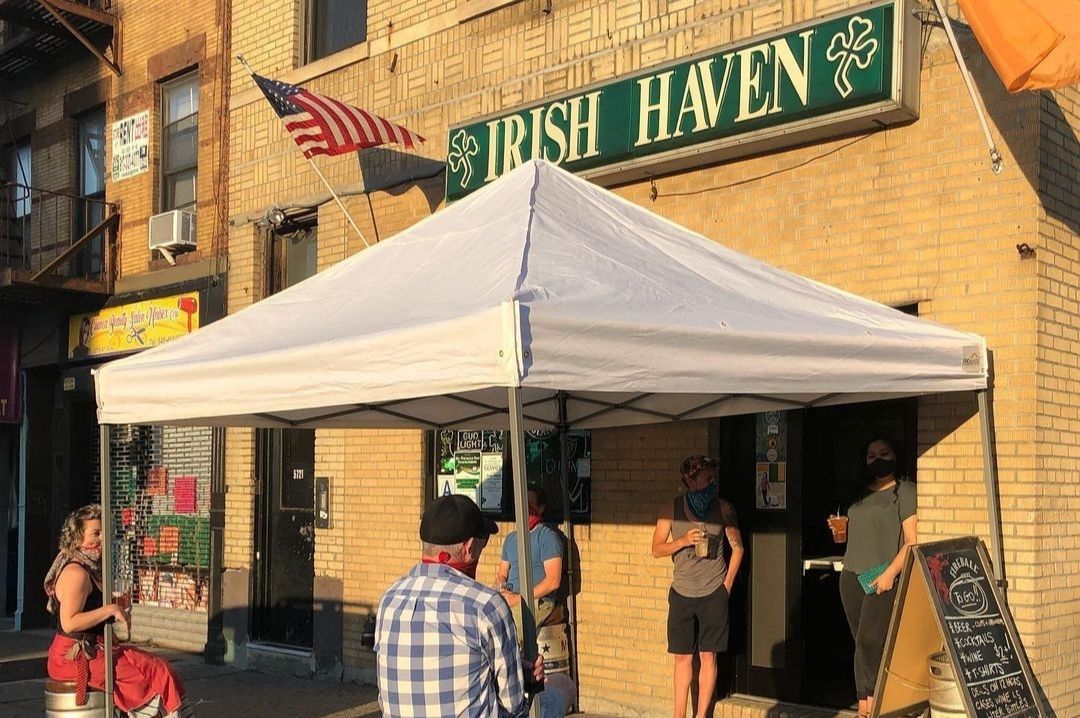 The Irish Haven, source: Instagram
Located in Brooklyn, The Irish Haven has been immortalized as the setting for bar scenes in Martin Scorsese's 2006 film The Departed. The film featured Leonardo DiCaprio, Vera Farmiga, Jack Nicholson, Matt Damon and won the Best Picture Oscar at the 79th Academy Awards. A Brooklyn institute established in 1964, tucked away in the industrial landscape of Sunset Park, this authentic watering hole features everything you could want in an Irish bar. Irish Haven is a traditional watering hole that offers a down-to-earth vibe, simple decor, and genuine Irish staff who can pour a perfect Guinness. The bar also has a pool table, jukebox, dartboard, and regular theme and themed nights (trivia, comedy, karaoke, art shows, and many more).
Where - 5721 4th Ave, Brooklyn, NY 11220
Hours - Mon-Sat (8 am - 4 am)
Sunday (10 am - 4 am)
The Boiler Room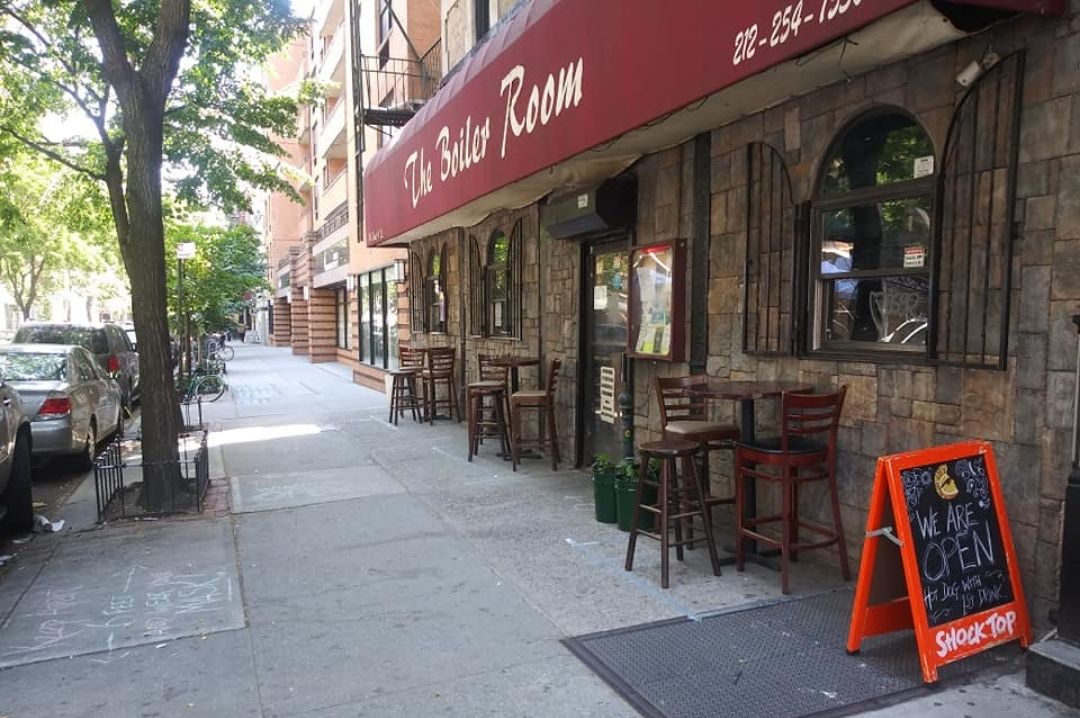 The Boiler Room, source: Facebook
The Boiler Room is a queer-friendly East Village bar that has been featured in 'Cruising' starring Al Pacino and 'P.S. I Love You' starring Gerard Butler, Hillary Swank, Lisa Kudrow, and Harry Connick Jr. The drinks prices here are relatively cheap and you can get $3-4 house-made cocktails. Come early for happy hours where discreet sitting areas provide a break from the heavy cruising in the main room.
Where - 86 E 4th St, New York, NY 10003
Hours - Mon-Sat (3 pm - 11 pm)
McGee's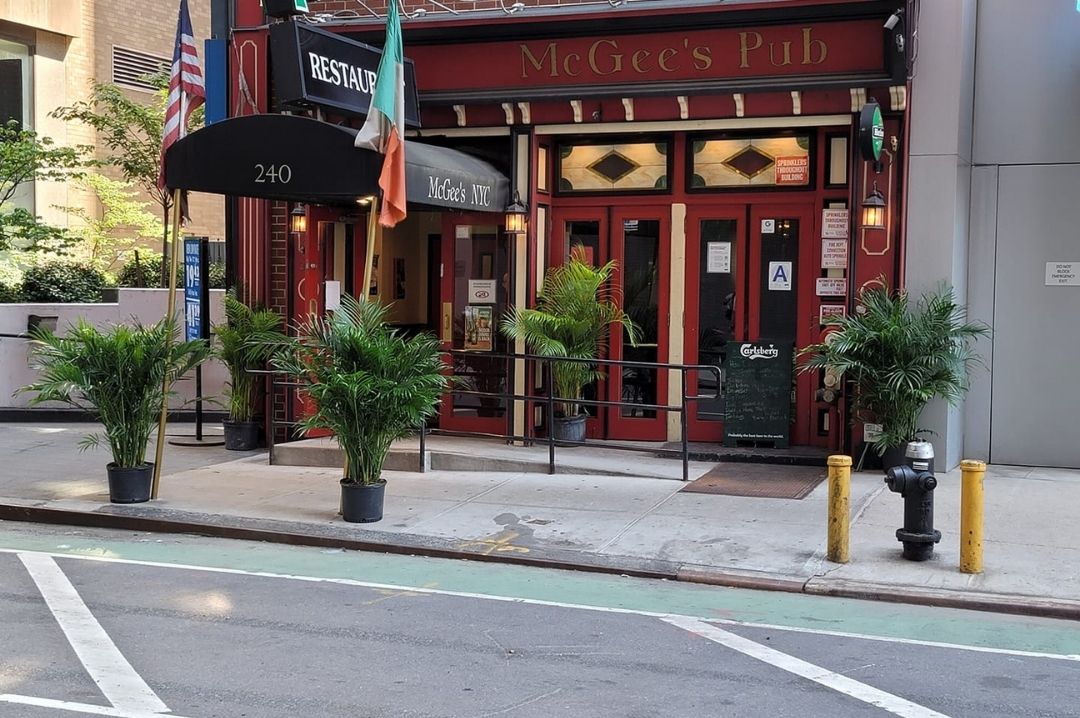 McGee's Pub, source: Facebook
For our How I Met Your Mother fiends, McGee's is a must-visit. It's the spot that inspired the birth of McLaren's on the hit TV show, where the characters made some of their best memories. How can we not visit the pub where Ted and Robin met, where Lily and Marshall announced their pregnancy, and where Barney also fell in love with Robin. This authentic Irish bar serves tons of beer on tap and a wide variety of food on its menu. Be sure to check out their "Irish Traditions" to gear your taste buds towards traditional Irish cuisine. Not only are they located in the heart of the city, but they have been around for 30+ years. McGee's boasts 22 HDTVs, an internet jukebox, and a top-of-the-line sound system for patrons' enjoyment. They also feature all the local, national and international sporting events here. And for those who really want to get the How I Met Your Mother feels, try The Naked Man or Slutty Pumpkin cocktail, both named after some of the most popular episodes in the show.
Where - 240 W 55th St, New York, NY 10019
Hours - Mon-Thu (11 am - 11 pm)
Fri and Sat (11 am - 12 am)
Sunday (11 am - 11 pm)
Header Image - Serena Vanderwoodsen Tumblr