Bars & Restaurants in NYC now open until midnight
The 11 pm curfew that was in place for bars and restaurants has now been extended to midnight taking us closer to pre-pandemic days.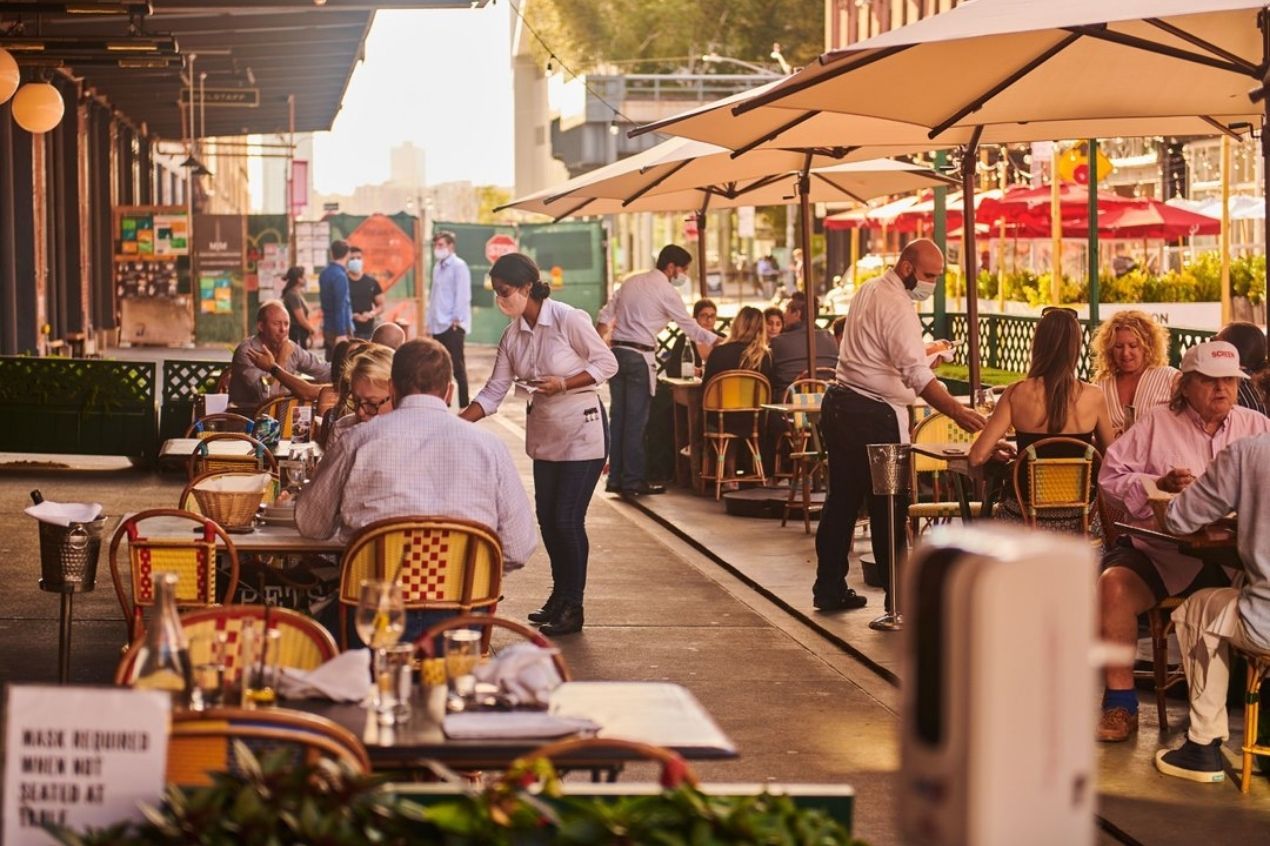 Governor Andrew Cuomo on April 15th announced via his Twitter account that the curfew currently in place for bars and restaurants will be moving from 11 pm to midnight, a welcome move towards the curfew-less life New Yorkers enjoyed pre-pandemic. For catered events, the curfew is shifted from midnight to 1 am. This extension takes the city one step closer to normalcy.
The ruling means that New Yorkers can stay out that one hour further than the 11 pm curfew that was imposed earlier. The capacity across eateries in New York City will remain the same at 50% occupancy indoors. Those peppered across the rest of New York state can fill up theirs to 75%.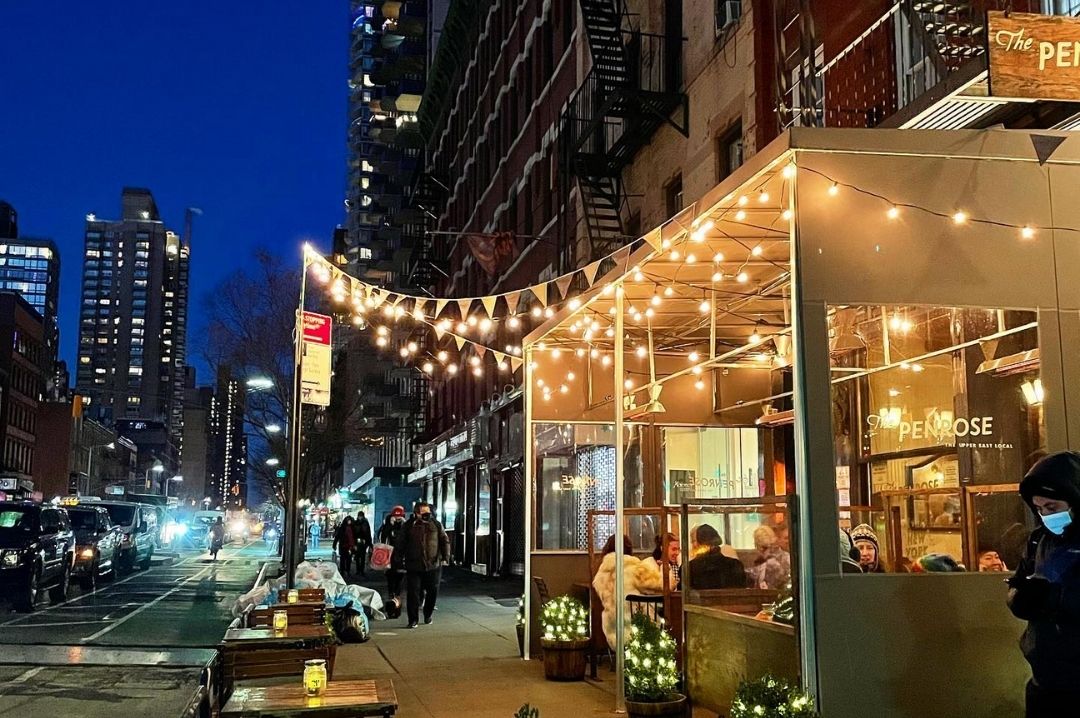 The Penrose, Source Facebook
In a move that people welcomed as a step in the right direction, it comes on the back of decent progress on the front of rolling out vaccines and the reduced percentage of active Covid cases in the state. On April 3rd, Governor Cuomo announced that more than 10 million total Covid vaccines were rolled out throughout the state of New York. 1 in 3 New Yorkers had received at least one dose of vaccine and 1 in 5 had been completely vaccinated.
As any decision goes, there is a discussion about what will happen next. What will be the next step towards the reopening of New York City as we know it? When will bars and restaurants open to full functionality and for all their working hours? For now, we are relishing our time outdoors again and being able to dine out at our favorite restaurants and step into our go-to watering holes.
Here is where to eat and drink in New York City now that restaurants and bars are re-opening and staying open for extended hours..
Mama's TOO!
Start at one of the most iconic places in town, Mama's TOO! While it is open until 11 pm and not midnight, it is still a cult pizza place that should be on your late-night binge list. The square-cut pepperoni pieces have garnered a great following because of their taste.
Location: 2750, Broadway, New York, 10025
Timings: 12 pm to 11 pm
The Penrose
Situated around the sports bars on the Upper East Side, The Penrose is a delight to be at. Open at 50% capacity or 68 guests, The Penrose is a place for everyone who seeks friendly company, good conversations and solid drinks. Open until midnight as per the new rules, they serve locally sourced food, crafted brews and well-crafted drinks. Along with their lunch and dinner menus, Penrose also has a specially crafted late-night menu that is served every night between 10 and 11 pm.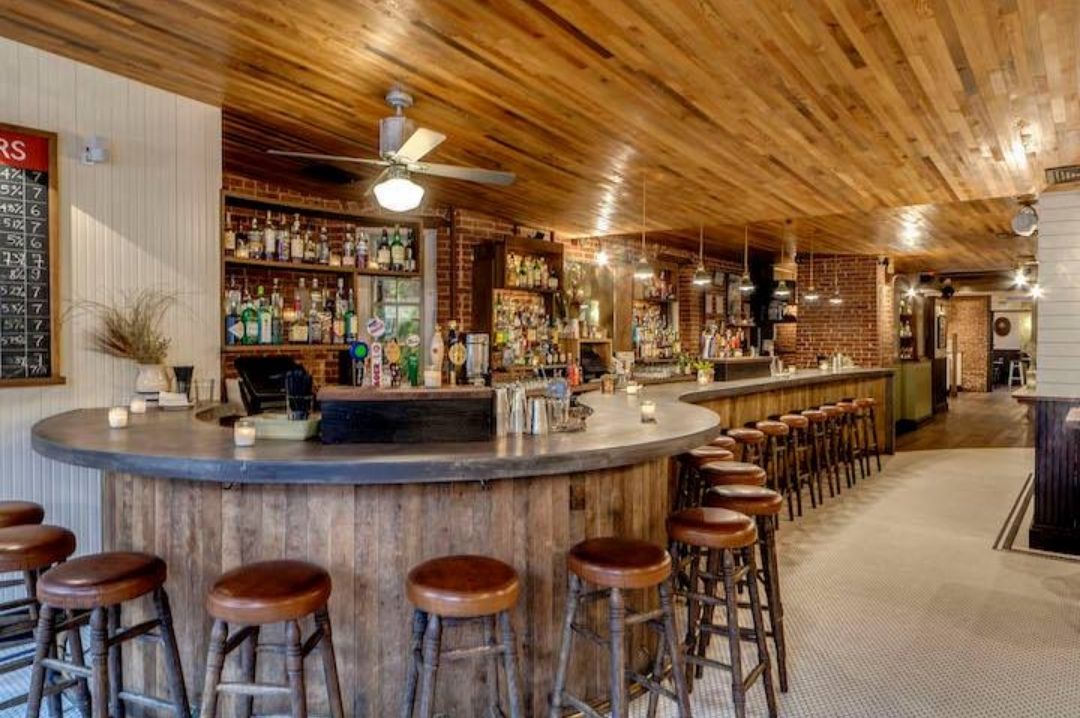 The Penrose, Source Facebook
Location: 1590 Second Avenue, New York, NY 10028
Timings: Monday- Friday 11 am to 12 am (last seating 11 pm)
Saturday- Sunday 9:30 am to 12 am (last seating 11 pm)
Pastis
A star of the fine-dining circuit in New York, Pastis is a place where food comes alive. A course of culinary delights with desserts that will make your mouth water, Pastis is all that you would want in a restaurant, from charming decor to a great outdoor seating environment and a delicious menu. From sandwiches to steak frites and beverages to delicious entrées, the dinner menu is replete with quality food.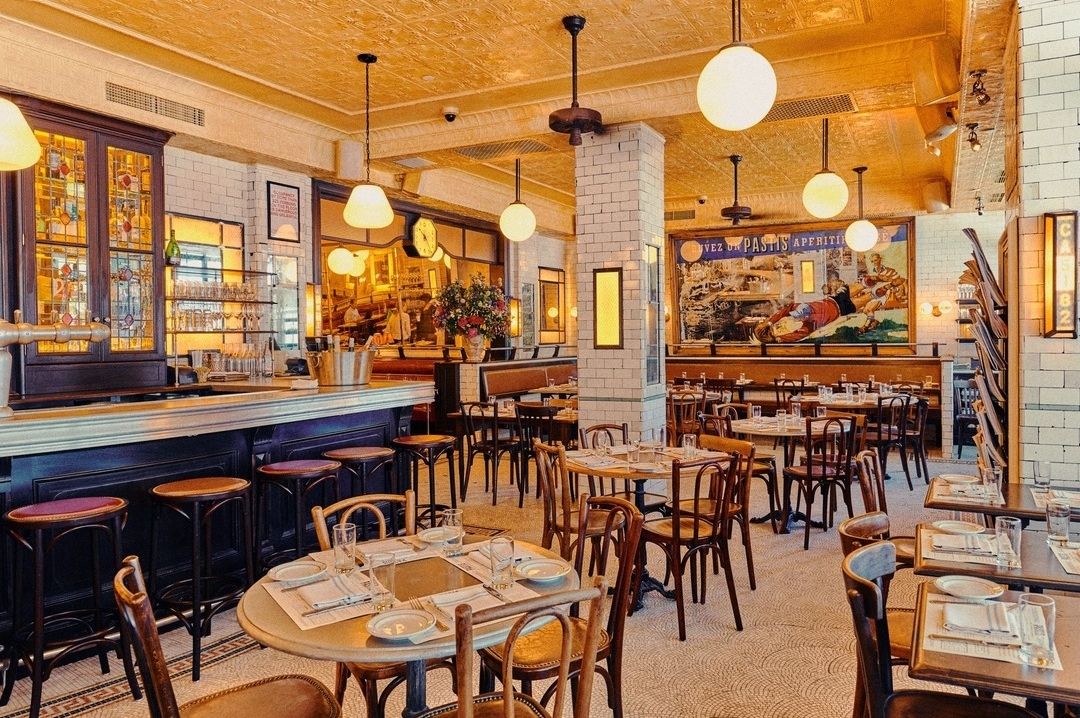 Pastis (New York), Source Facebook
Location: 52 Gansevoort Street, New York, NY 10014
Timings: Sunday- Wednesday 5 to 10 pm (dinner)
Thursday- Saturday 5 to 11 pm
JG Melon
The "Saloon With Food", JG Melon has been serving New Yorkers proudly since 1972. Known for its juicy hamburgers, cottage fries and Bloody Marys, it is a place where local and internationally renowned stars flock to enjoy lip-smacking food all day. It is your quintessential New York Burger experience and more.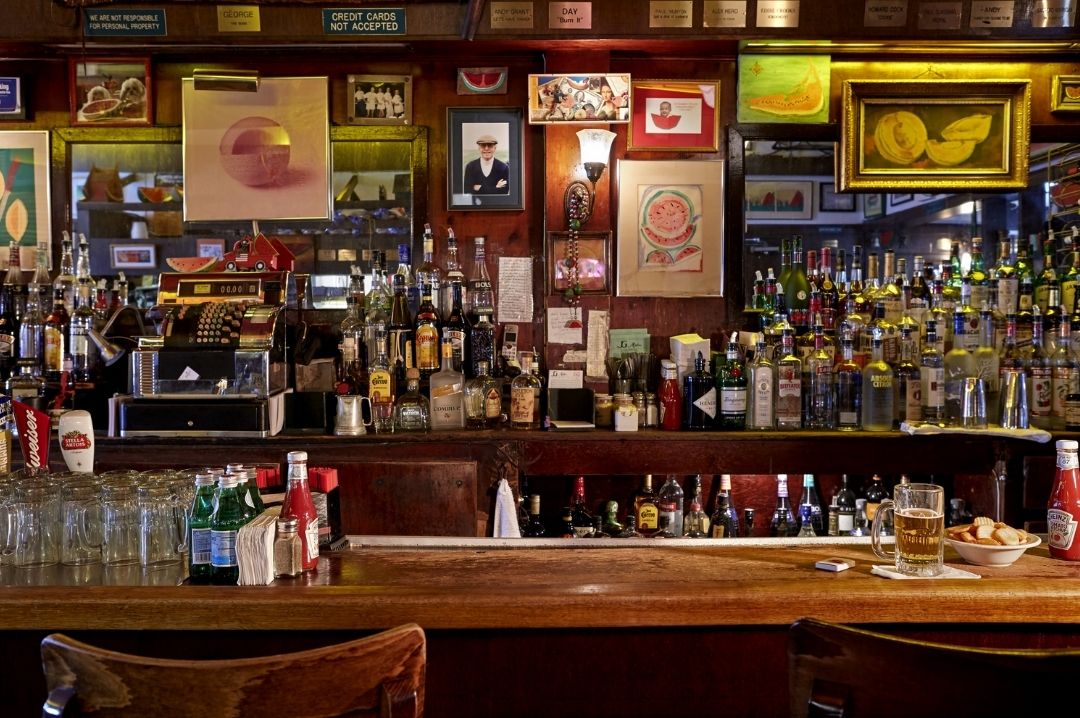 JG Melon, Source Website
Location: 1291 3rd Avenue, New York, NY 10021
Timings: 11:30 am to midnight daily
Beer Authority
Tables that seat 150 people with a 63-foot mahogany bar and three spacious floors, Beer Authority is just the right place to get back into the late-night drinking scene. Emphasizing craft beers from across the globe, Beer Authority has 90 beers on tap and 100 by the bottle. The beers from the world over with a great view of the city from the rooftop coupled with a modern bar on the second floor make Beer Authority make it Times Square's beer destination and just the place to be.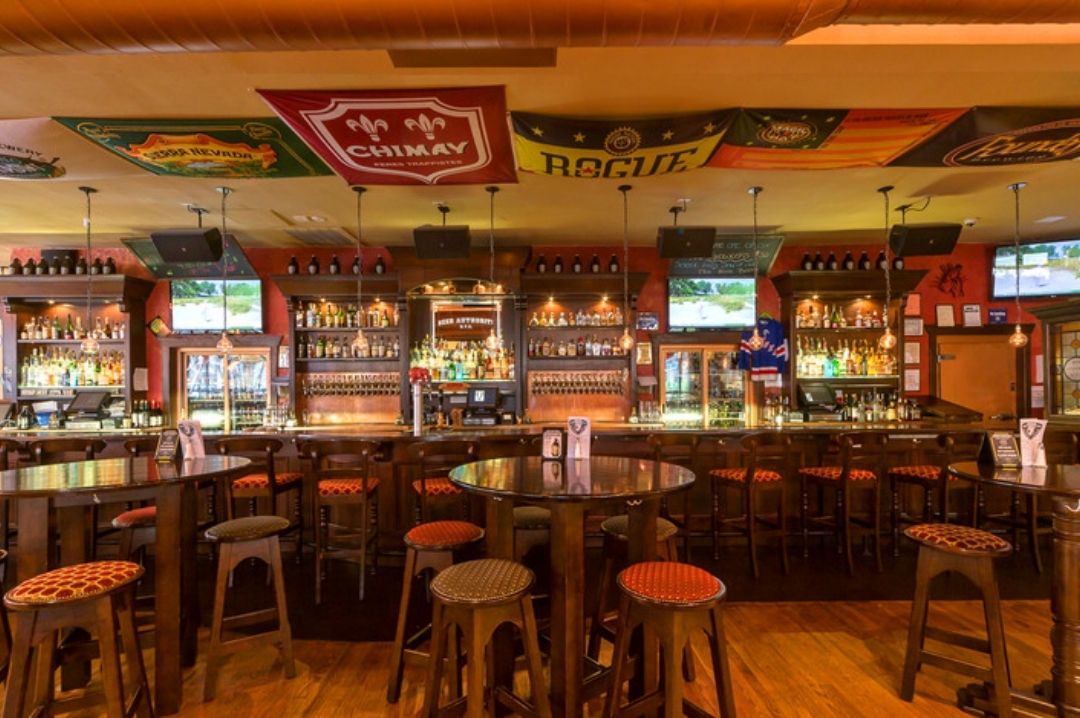 Beer Authority, Source Website
Location: 300 West, 40th Street, New York, NY 10018
Timings: 11 am to midnight all week
Taproom No. 307
Treating beer as a way of life and not just a beverage, Taproom No. 307 has over the years become synonymous with great fun. Offering 40 beers on tap and 60 seasonal bottled beers to go with a sumptuous food menu, Taproom No. 307 is the place for everyone. From casual post-work drinks to open bar packages and the chef's beer-infused platters, Taproom No. 307 has something to offer every patron.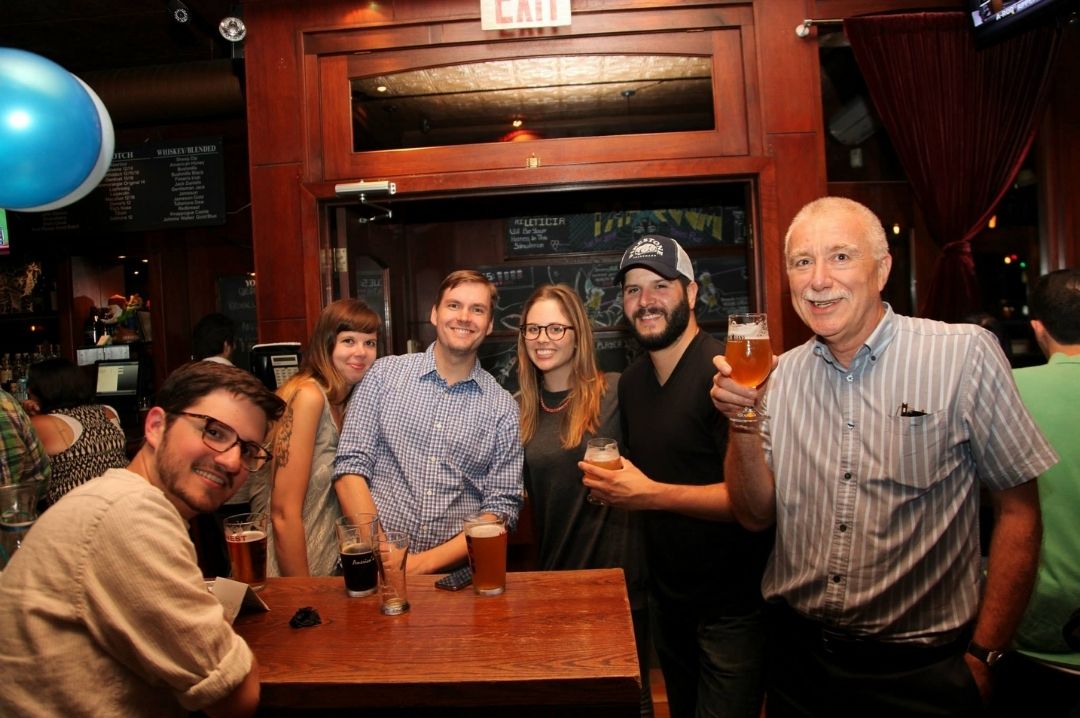 Taproom No. 307, Source Facebook
Location: 307, 3rd Avenue, New York, NY 10010
Timings: Monday- Tuesday 4 pm to 10 pm
Wednesday- Saturday 4 pm to midnight
Sunday- 12 pm to 10 pm
Header Image Pastis (New York), Source Facebook
South San Francisco Conference Center, 255 South Airport Boulevard, South San Francisco, CA 94080, United States.
Register Now
South San Francisco Conference Center, 255 South Airport Boulevard, South San Francisco, CA 94080, United States
Register Now