Dua Lipa stars in new campaign for Truly Hard Seltzer
The fully-integrated campaign kicks off a partnership with the Grammy Award-winning artist Dua Lipa highlighting Truly's leadership in flavor variety.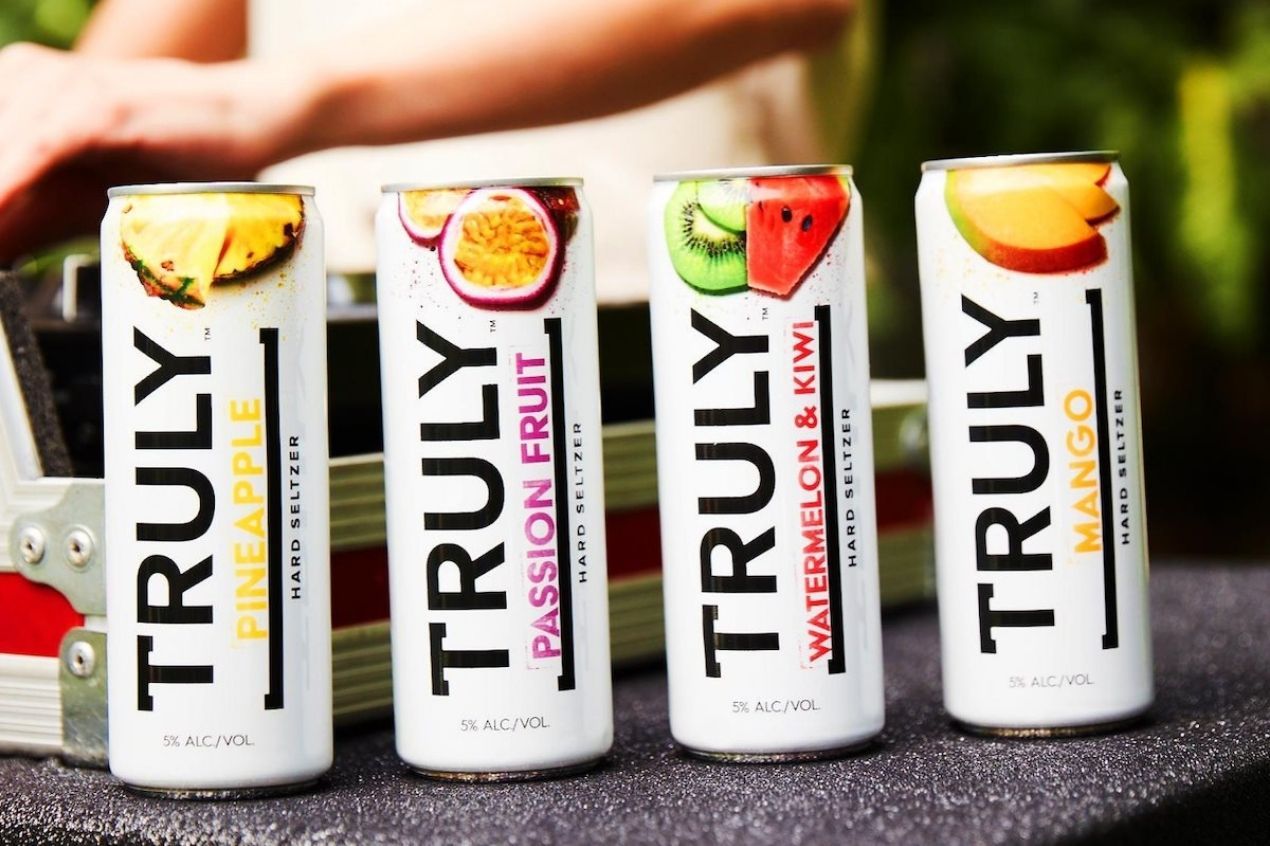 Consumption of hard seltzer is increasing and as competition continues to grow, Truly Hard Seltzer is partnering with Grammy-award winning artist Dua Lipa to help the brand break through.
Truly Hard Seltzer, the quickest developing brand in the hard seltzer category dispatched the brand's No One Is Just One Flavor campaign. The campaign celebrates the extraordinary flavors of Truly and the unique sides to every single one of us, beginning with Dua Lipa.
Dua's Truly campaign debuted on May 22 and banked a TV spot on Saturday Night Live. Following the launch, fans and viewers saw that Dua Lipa is much more than just your next popstar on the block.
In a release published by PR Newswire Dua Lipa said, "To me, No One Is Just One Flavor means that we all have many facets, there are so many different parts of us that make us unique – whether that's speaking different languages, your job, or where you call home. All those tiny little parts, those tiny flavors, make you who you are – and we should celebrate that!"
From experiences to beverage choices - Truly's drinkers' desire for different flavors and variety in everything they do roots their entire No One Is Just One Flavor campaign. "Our drinkers are authentically true to themselves and proud to show off the many flavors that make them who they are," said Truly VP Don Lane to PR Newswire. "No One is Just One Flavor is a rallying cry to encourage our fans to keep fearlessly exploring the many distinct sides of themselves, because it's these unique qualities that make life fun, interesting, and joyful."
"In this rather polarized day and age, Truly has opted to openly celebrate the many sides of all of us. It's a big, open-armed gesture of acceptance that is really needed right now," said Jeff Goodby, Co-Chairman and Partner of Goodby, Silverstein & Partners.
Dua is also featured in social, digital, out-of-home, and point-of-sale marketing for the brand. Truly drinkers have a chance to win more than $1 million in concert prizes, including VIP experiences to meet Dua and attend a performance of hers.
The campaign will also include "Truly Inspired," a 2021 summer content and livestream concert series produced by Live Nation and curated by Dua.
For parent Boston Beer, the star-backed campaign could help Truly build on the growth that the hard seltzer brand has seen, which has somewhat offset declining sales for its core Samuel Adams beer products. Truly outgrew the hard seltzer category by nearly two times, increasing market share to over 28% based on off-premise channels in the first quarter, per their earnings report.
About Truly Hard Seltzer
Since its launch in 2016, Truly has been the most innovative brand in the category, breaking the limits of what purchasers anticipate from hard seltzer. Truly believes nobody is only one flavor, which is the reason it is available in 27 absolut flavors: 12 delicious unique flavors, in addition to five flavors of Truly Lemonade, four flavors of Truly Iced Tea, four flavors of Truly Punch, and two flavors of Truly Extra. At only 100 calories and 5% ABV, Truly is ideal for any event from seashore days to patio grills and beyond. To know more about Truly, visit www.trulyhardseltzer.com.
Source Truly Hard Seltzer