Meet Spirited Away: NYC's First non-alcoholic liquor store
A testament to the rising popularity of non-alcoholic drinks, Douglas Watters' alcohol-free bottle shop Spirited Away is a trendsetter.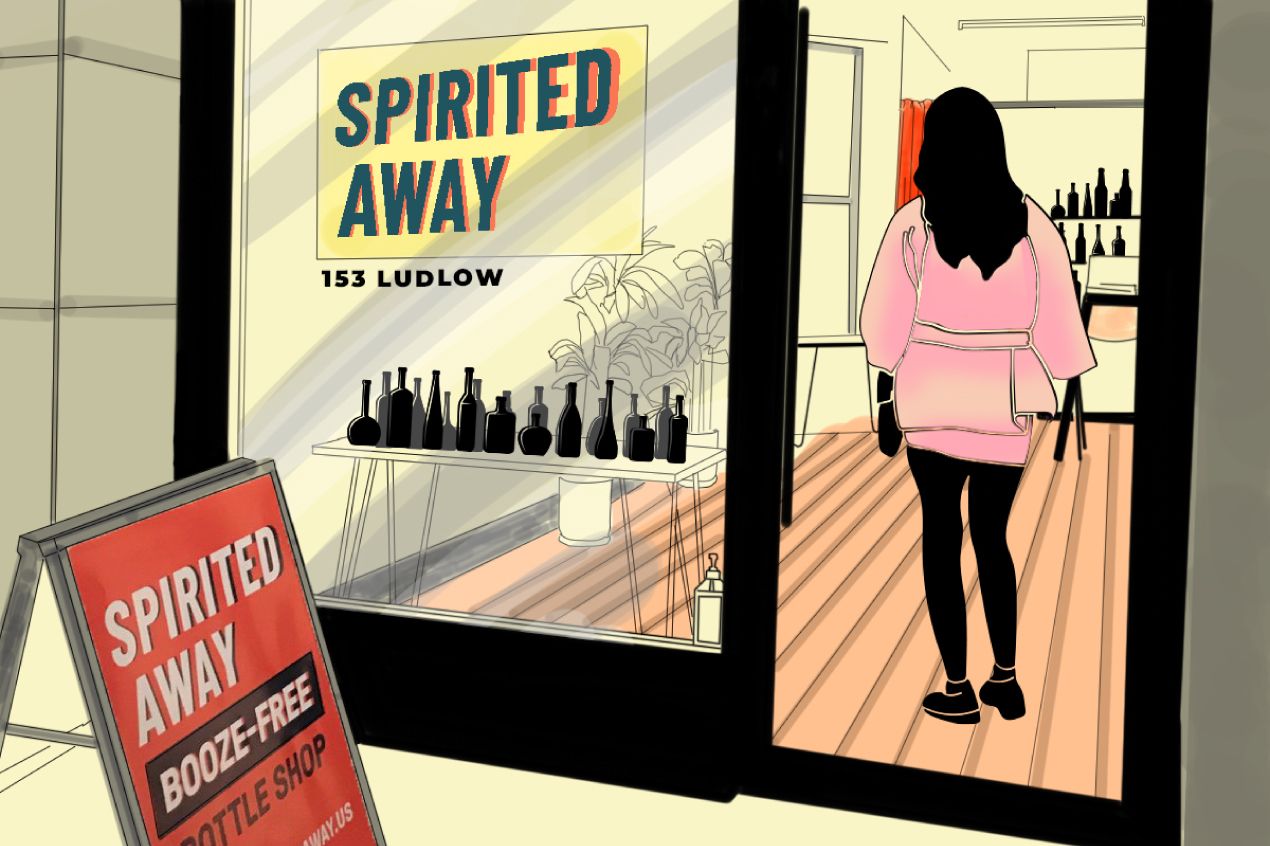 At a time when the residents of the US were reeling from a global pandemic, another American, Douglas Watters, was coming up with a unique idea. As he sat in his home, which was the norm this time last year, two words came to his mind, Spirited Away. An enthusiast of the art of making cocktails, Douglas Watters was so very attracted to drinks that he wanted one in his hand pretty much every single day. He was in love with the idea of mixing up a drink but having alcohol all seven days of the week was, to put it in simple words, too much.
There was a need for an alternative, one that wouldn't make him stop enjoying a drink and also keep the alcohol away. It was then that Spirited Away came calling to him. In August 2020, a time when alcohol sales were on the rise, Douglas Watters started his new venture, Spirited Away, a store that only sold non-alcoholic drinks. To add to this, he started it at a New York location that's bustling with people at all times, the Lower East Side. Not within a year of opening up, the Ludlow Street store, spread across just 350 square feet, has become a success story.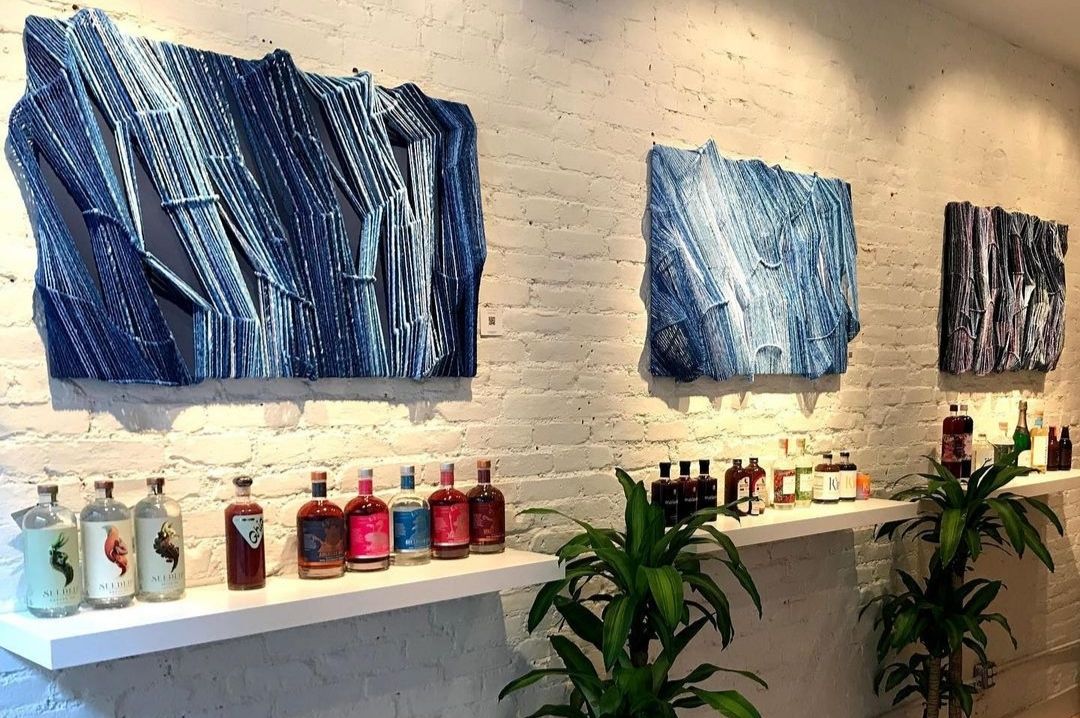 Spirited Away on Ludlow Street, Source Instagram
The idea of Spirited Away and its resulting success has once again shown that the market for non-alcoholic drinks is wide open for all those who can find creative ways of exploring and executing it. The success of Spirited Away can be compared to that of Ben Branson's venture Seedlip. The Englishman launched Seedlip in 2015 when restaurants and bars didn't even think of having non-alcoholic spirits on their menu. Ben Branson, while dining at an upscale restaurant in London was in dismay when he was served a pink, sugary drink for a non-alcoholic cocktail. He decided to invest his time in making the perfect non-alcoholic spirit. When he launched Seedlip on November 4th, 2015, his first 1000 bottles sold out within three weeks. Fast forward to six years later and New York City now has given the world its first non-alcoholic drinks store.
What has helped Spirited Away become such a hit so early in the store's life is a combination of two things. The market for alcohol free drinks has become a popular one, with new and established brands dabbling in the market, attracting all those who are actively looking to tone down on their alcohol consumption levels. The second reason is how Douglas Watters managed to fast track Spirited Away from an idea to a retail store. When the residents of New York were finally out of their homes and longing for something new, they found just that in this Lower East Side store.
The store is a charming little spot. It has over 70 to 80 alcohol free drink options, from wines to spirits and some beer options as well. All of these bottles are presented colorfully in front of whitewashed brick walls that give the store a colorful look and atmosphere. Among Spirited Away's vivid collection, there are more than a few drinks that stand out.
Ghia - Mediterranean Apéritif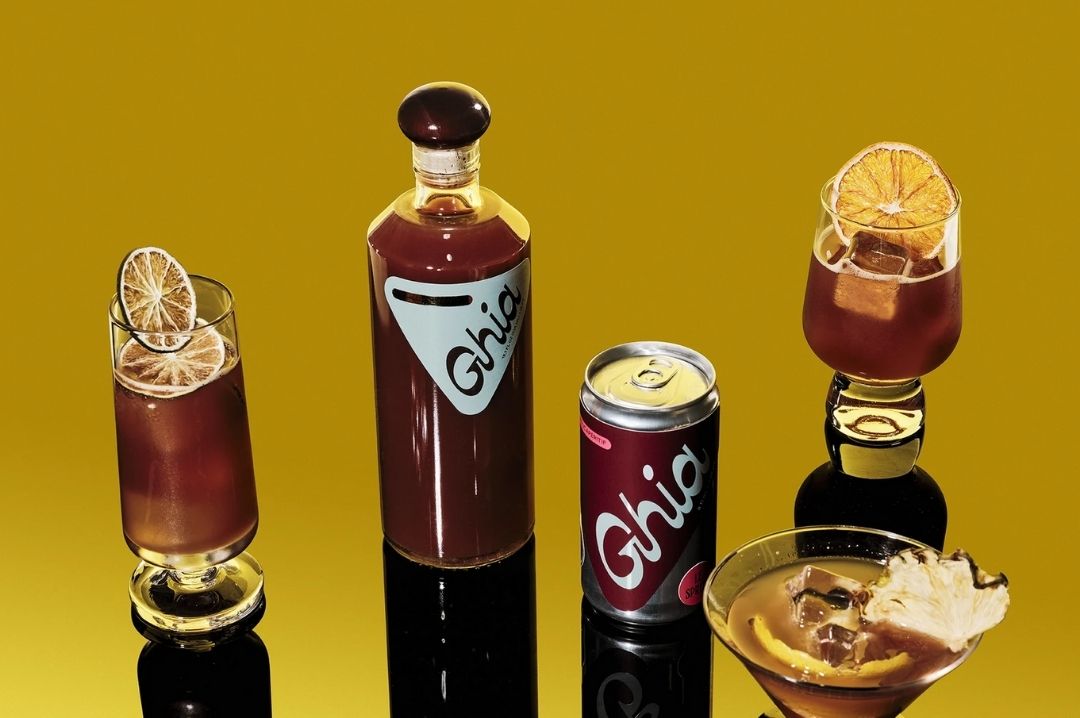 Ghia Cocktails, Source Website
Packed with only pure and natural extracts, Ghia- Mediterranean Apéritif has the ability to soothe and stimulate the drinker. It contains notes of potent plants, heady herbals and blithe botanicals that all work together wonderfully. A drink that will keep the energy levels high but also bring a sense of calm to the mind of the one who sips it.
Thomson & Scott - Noughty Sparkling Chardonnay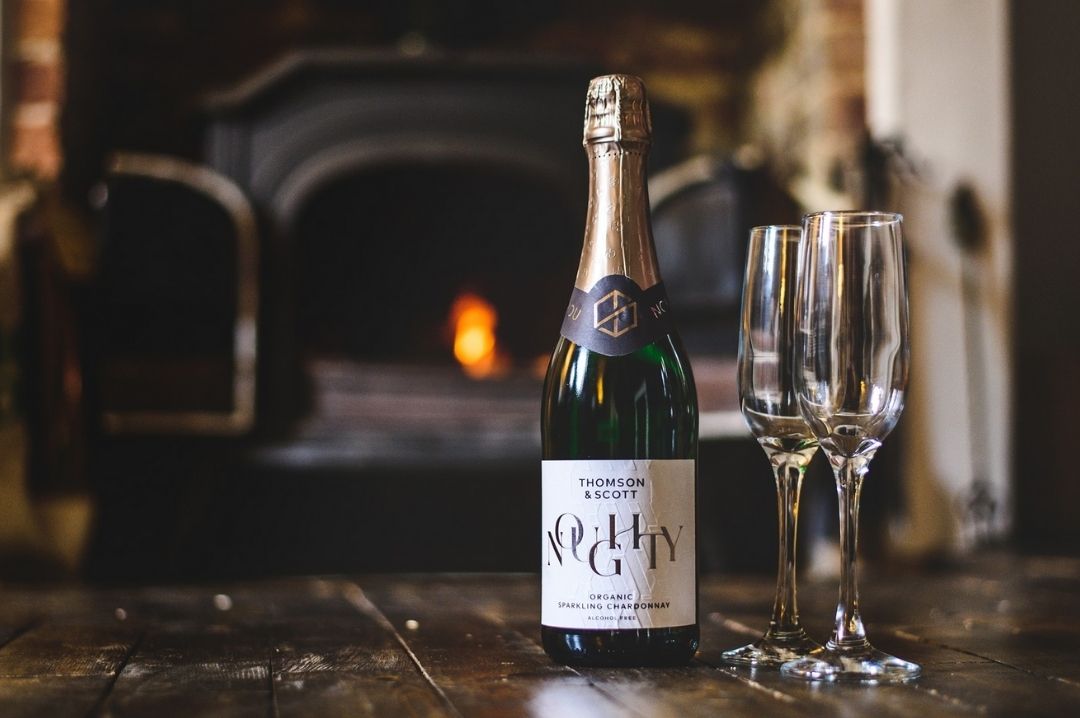 NoughtyAF, Source Facebook
A great alcohol-free sparkling wine, the Thomson & Scott- Noughty Sparkling Chardonnay retains the rich flavor of the original wine because of its de-alcoholization. With The low sugar level of the Chardonnay and only 14 calories per glass, it is the perfect wine for anyone looking for a hangover-free celebration.
Seedlip- Grove 42
Seedlip Drinks, Source Facebook
Ben Branson's Seedlip isn't just the first non-alcoholic spirit, it is also one of Spirited Away's best selling drinks. The Seedlip- Grove 42 is a zesty and complex mix of three types of oranges and uplifting spice distillates. The drink has notes of orange and mandarin peel, with juicy blood orange undertones. It has a grassy character with a dry finish and also has notes of ginger and lemongrass. Pair it with ginger ale and garnish with a lemon wheel to make an easy and delicious non-alcoholic drink.
Ceria Brewing - Grainwave Belgian Style Hops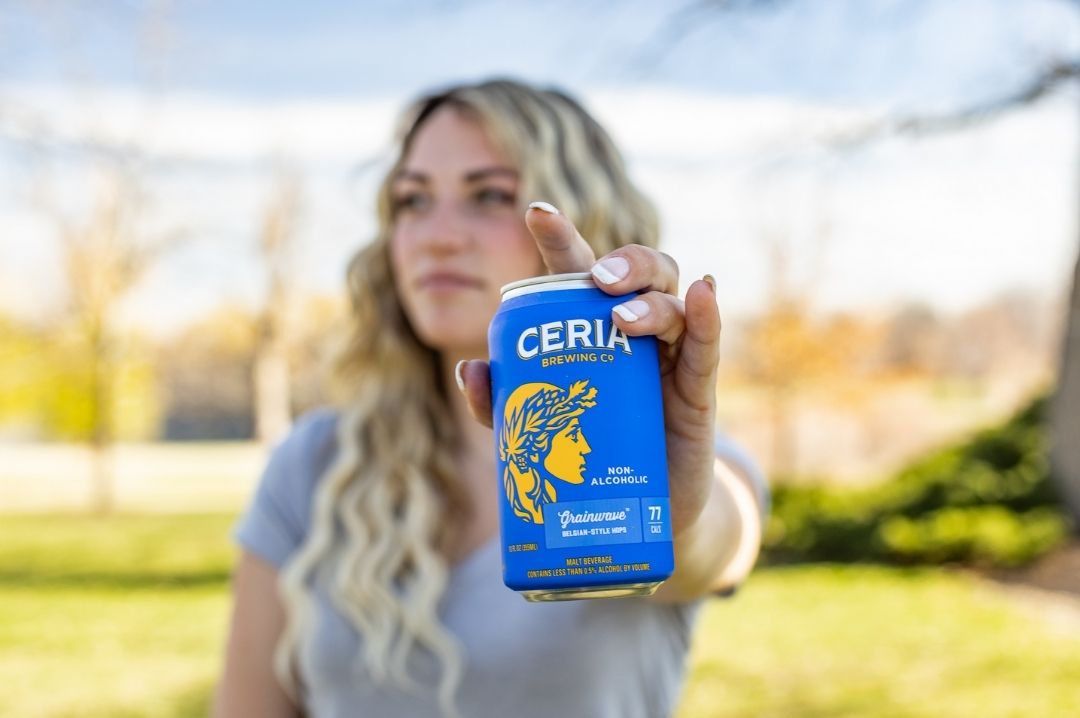 Ceria Brewing, Source Facebook
A refreshing, medium-bodied brew made with blood orange peel and coriander. The Ceria Brewing- Grainwave Belgian Style Hops is a great non-alcoholic beer to enjoy at just 77 calories per can.
AMASS Riverine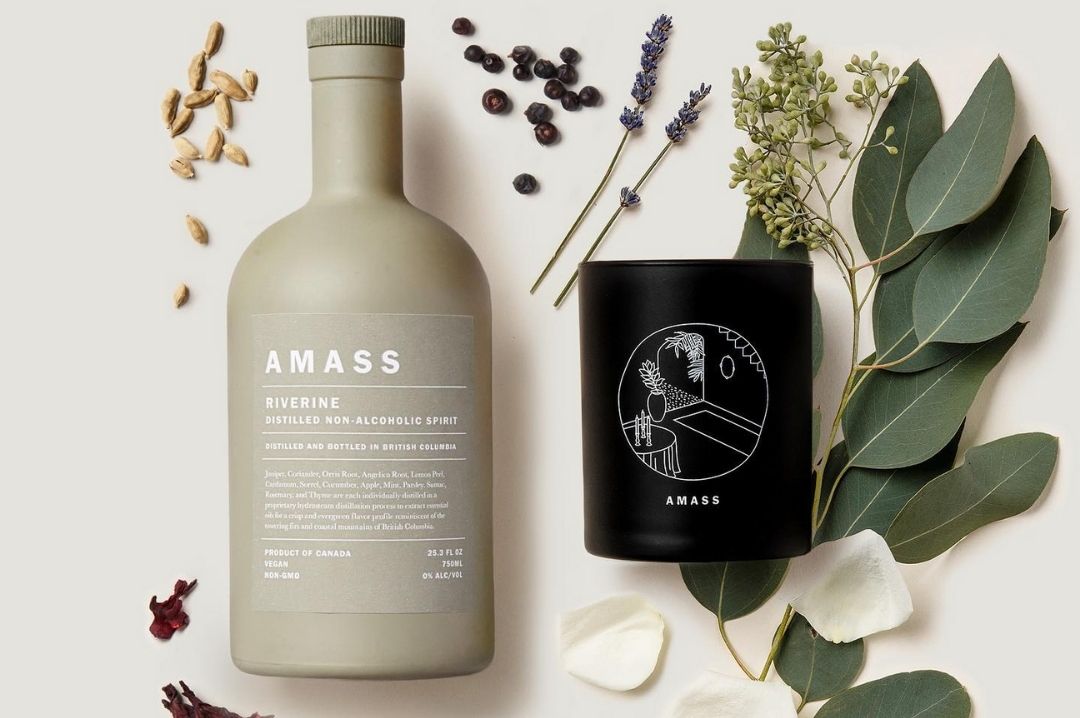 AMASS, Source Facebook
Encapsulating the lush landscape of the rainforests in the Pacific Northwest, AMASS Riverine is an award-winning premium non-alcoholic spirit. It contains a blend of regional botanicals along with others like juniper, sumac, sorrel, lemon peel, and apple. There are also botanicals of thyme, mint and parsley that lend a rich, herbal earthiness to Riverine. The perfect non-alcoholic spirit to sip as seen by its 91 point gold medal winning stint at the 2021 Bartender Spirits Awards.
Along with their store in the Lower East Side of New York, Spirited Away also has an online store that features 114 products. All of these products offer something unique to the drinker and are a big reason why the Spirited Away store has become so popular with New Yorkers so quickly. The alcohol-free drinks shop space is a growing market and one that will flourish in the coming years, as seen in the Drinks Retailing Buyer's Guide to Mindful Drinking 2020 which stated that there was a 20% rise in the sales of non-alcoholic drinks last year.
A slight promo of that can already be seen with Spirited Away inspiring another alcohol-free store, Boisson, which opened in early 2021 in Brooklyn's Cobble Hill neighborhood. It is an exciting time to be a drinks enthusiast in New York with the number of options available in the city. New York's iconic drinks culture has just got a new player!
Header Image- Spirited Away, Source Instagram