Microdosing is the new black
Dive deeper into the world of microdosing with cannabis beverages.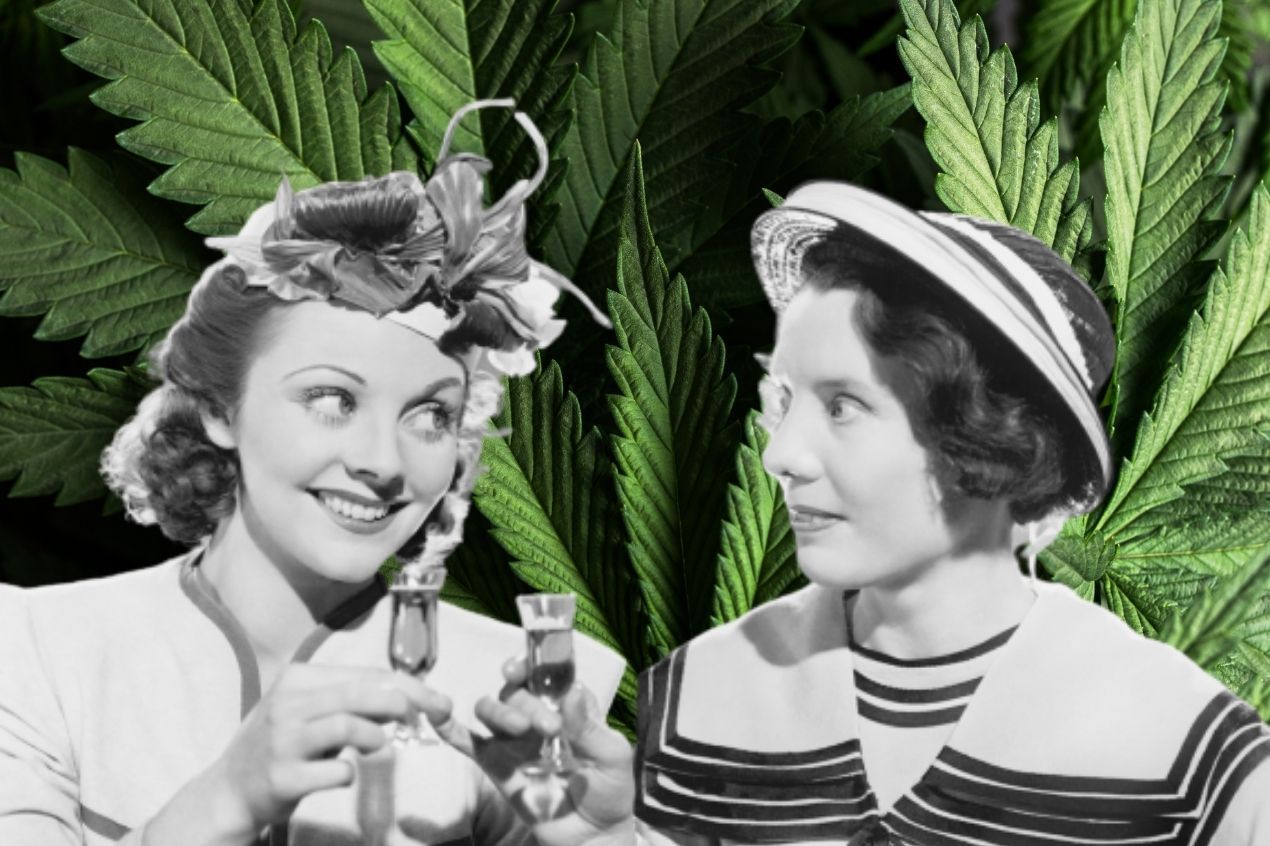 Cannabis has been around for centuries, and as cannabis consumption is increasing, so are the ways and forms in which it can be consumed. Today, cannabis is not only limited to flowers and vapes. There's a large market out there serving cannabis enthusiasts and experts with cannabis-infused edibles, drinks, and more.
While the majority of people still indulge in consuming large doses of THC for the ultimate 'high', there are also a lot of people who are making their way into the world of cannabis microdosing.
What is microdosing?
In simple words, microdosing is when one consumes something (in this case cannabis) in a small enough dose to not face all the effects of the substance. The main purpose of microdosing is to garner some of the benefits of the substance without the powerful high that comes along with it.
Cannabis microdosing is usually hinted at consuming anywhere between 1mg to 6mg of cannabis.
These days, microdosing has started becoming the go-to for many cannabis users, and not only in the form of flowers and vapes, but also edibles and drinks. Cannabis-infused edibles and drinks have picked up a market larger than we could have imagined. Who would have thought that cannabis beverages would start replacing the daily glass of wine for many people?
Why should I be microdosing?
As people continue to discover the benefits of cannabis, microdosing is proving to be highly beneficial for those who want to benefit from the plant's therapeutic effects. According to a report by Medical News Today, people microdose to improve their well-being or help with mental health.
Many people microdose to reduce stress, get help with depression and anxiety, and overall relaxation. When it comes to microdosing in today's day and age, many people are drifting to the world of cannabis-infused drinks, even our favorite celebrities. Cannabis drinks are the ideal segue into Mary Jane's world. They're not too heavy, not too light, and give you just the right kind of 'buzz'.
In April this year, Ellen DeGeneres was on an episode of Jimmy Kimmel, where she revealed that she had three 'weed' drinks before coming to the show, specifically Cann's Social Tonics. DeGeneres also mentioned that the drinks were sent to her by friend and fellow talk show host Chelsea Handler.
Along with Cann, there are many other leading cannabis beverage brands out there offering consumers a wide range of drinks, from tonics to seltzers, and even wines and spirits. One of the major leading forces in the world of cannabis drinks is Tinley Beverages, led by Rick Gillis (President).
Tinley Beverages creates non-alcoholic craft tonics and elixirs, perfect for any time of the day. The brand currently has seven drinks on hand, out of which four are ready-to-drink tonics, and the other three are elixirs that can be had on the rocks, or can be used as mixers.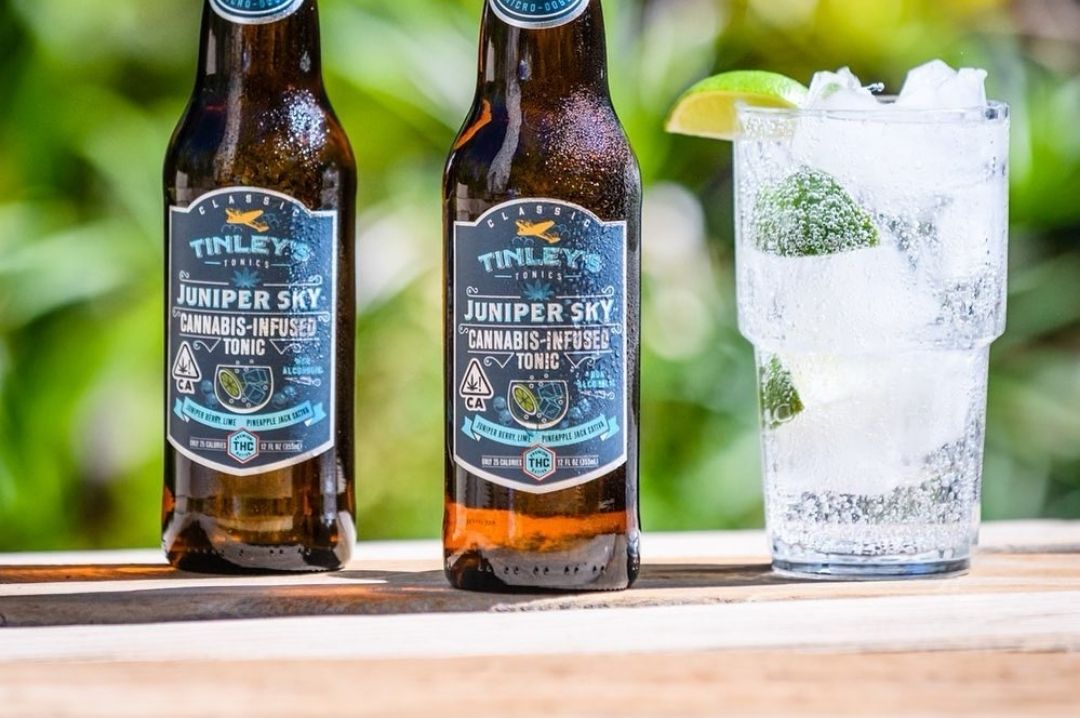 Juniper Sky by Tinley, source: Instagram
Lately, we've been obsessed with Tinley's Juniper Sky. This is the ideal drink for gin lovers looking to cut down on the abv and move into the world of cannabis, or just try something different.
Another cannabis beverage brand that has definitely made a mark is Rebel Coast Winery. Rebel Coast is one of the pioneering brands in the world of canna-drinks. CEO and Founder Josh Lizotte launched the brand's first cannabis-infused wine in 2017, to offer Californians a two-in-one of the things they love the most - cannabis and wine.
While Josh and the team started off making cannabis-infused wine, today, the brand has a set of three seltzers and two sparkling wines as well.
However, since Rebel Coast's drinks contain 10mg of THC, they don't necessarily sit in the 'microdose' world. But for those who usually consume a very high amount of cannabis, the 10mg dose might feel like more of a 'microdose'.
In the world of cannabis drinks, names like Rick Gillis and Josh Lizotte are making a huge impact. These experts have not only been offering consumers great products but are also set to speak at the 2021 Cannabis Drinks Expo conference.
The Cannabis Drinks Expo, which will take place in both San Francisco (November 11, 2021) and Chicago (November 15, 2021), sets a vast platform for entrepreneurs, investors, distributors, dispensaries, and cannabis enthusiasts.
The expo floor will be graced with many brands across the country, who are climbing the ladder in the cannabis drinks spectrum. Some of the brands that will be making an appearance in San Francisco are Good Stuff Beverage Co., California Dreamin', DayTrip, Ohhi Beverages, and more.
The Chicago event will also showcase brands like House of Saka, Ray's Lemonade, Johnny'z Infuzed, Kalo, and more.
Apart from the expo floor, Cannabis Drinks Expo will also hold a conference in both cities, hosting the cannabis industry's creme de la creme, who will take the center stage and share their experience and knowledge.
Cannabis Drinks Expo San Francisco
The conference in San Francisco will kick off with Rick Gillis (President at Tinley Beverages), who will share his insights on contract manufacturing for cannabis-infused beverages.
Dr. Alexey Peshkovsky (President & CSO, Industrial Sonomechanics, LLC) will follow, where he will talk about "Water-Soluble" Cannabis: Ultrasonic Production of Liquid and Powdered Nanoemulsions of CBD, THC, and/or Other Cannabinoids.
Meanwhile, Joy Hudson (Founder and CEO at Nimble Distribution) will give us the skinny on working with cannabis distributors.
They will also be joined by other experts, including Bradley Mora (CEO at Spacestation), Tracey Mason (CEO and Founder, House of Saka), Judy Yee (CEO & Co-Founder, K-Zen), and many more. Judy Yee will take the stage at 9:30 am and dive into the details of how to successfully create and launch a cannabis brand.
Check out the full schedule for CDE San Francisco 2021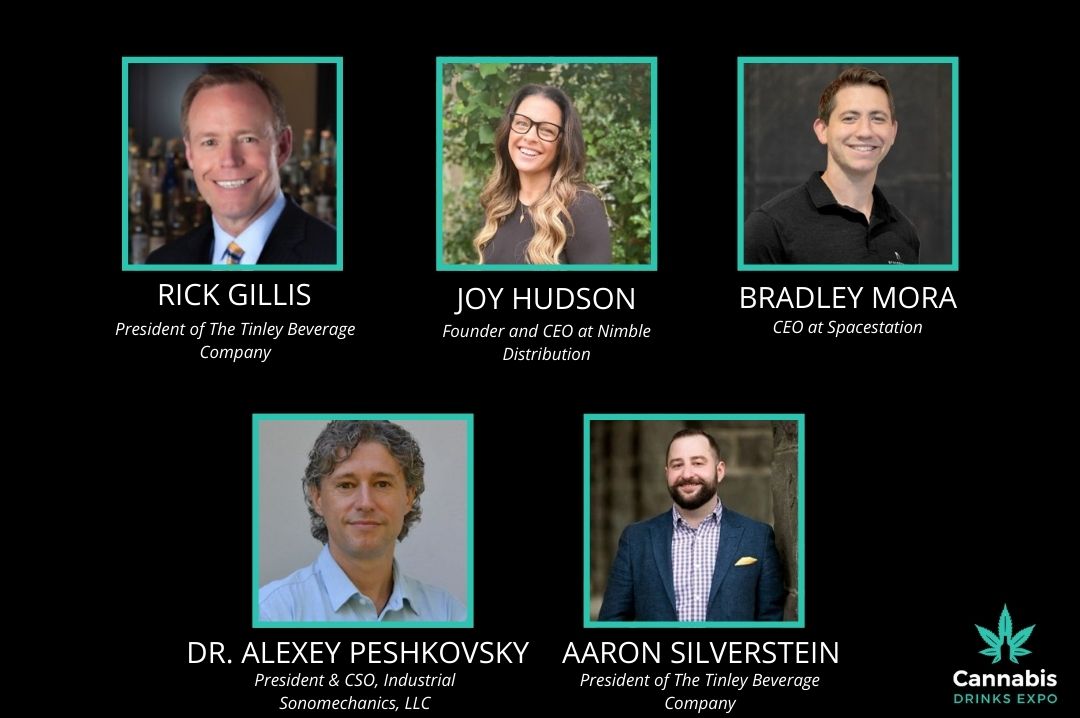 Cannabis Drinks Expo Speakers
Cannabis Drinks Expo Chicago
Chicago, just like San Francisco, will see many experts sharing their knowledge and experience in the industry. The morning will start off with Joy Hudson, who will once again share her expertise on working with distributors.
Josh Lizotte from Rebel Coast will also be talking about effective ways to market your cannabis brand from dispensary to the market. Meanwhile, Bradley Mora from Spacestation will give his two cents on how to build your own cannabis beverage brand.
These speakers will also be joined by Rachel Boykins (Director of Brand Marketing, PharmaCann Inc.), Michael Cooper (Managing Member, MadisonJay Solutions), Aaron Silverstein (CBA President, VP of Production & BD of House of Saka), and many more.
Check out the full schedule for CDE Chicago 2021
If you're looking to enter into the cannabis beverage spectrum, and want to know the right way to do it, the right market to tap, and how to build your brand, then the Cannabis Drinks Expo is the perfect opportunity for you.
Cannabis enthusiasts, this is also a great platform for you to learn from and network with industry professionals who have been the trailblazers of the industry from the beginning.
Book your visitor passes for San Francisco (November 11, 2021)
Book your visitor passes for Chicago (November 15, 2021)