Private Label Wine Brands have a Champion Representative
A conventional supermarket chain, Southeastern Grocers had a field day at the 2021 USA Wine Ratings on the back of their private label wines.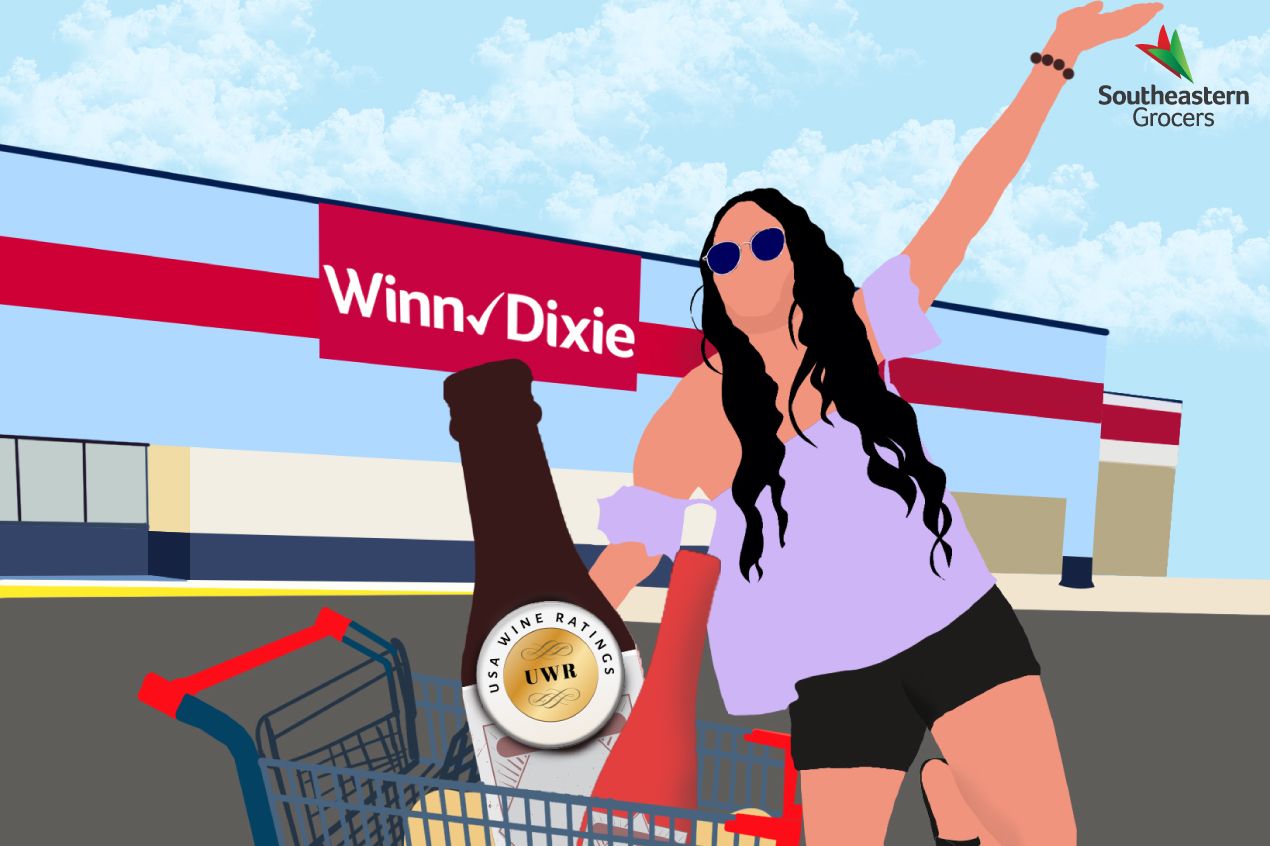 Over the past few years, a lot of progress has been made by private label wine brands. They have turned connoisseurs, drinkers and enthusiasts heads because of the quality of wines they have been providing and the prices at which they are providing them. Among those leading this movement of private label wine brands making their presence felt, Southeastern Grocers are at the very top.
Southeastern Grocers is the parent company to three companies, Fresco y Más, Harveys Supermarket and Winn-Dixie. Through their three companies, Southeastern Grocers have brought groceries, liquor and in-store pharmacies to the seven southeastern states of Alabama, Florida, Georgia, Louisiana, Mississippi, North Carolina and South Carolina. While the quality was never a concern for Southeastern Grocers, the brand's focus on quality was reiterated with their mammoth win at the 2021 USA Wine Ratings.
The USA Wine Ratings is an annual wine judging competition dedicated to bringing to American shores wines and wine brands that are of exquisite quality. To judge which wine is exquisite, three parameters are set in place, all keeping in mind the things a usual drinker will look at before buying a bottle or glass of wine. The wines are rated based on their quality, value and packaging. The obvious question that would arise at this point is who judges these wines?
In what was a first for the USA Wine Ratings, the 2021 edition saw 12 Masters of Wine along with wine buyers come together with their years of experience to rate over 1000 wines from 100 plus varietals. These judges have all been connoisseurs of fine wine for decades, and through their years of work, have developed an eye for the best wines. Some of the judges at the competition included Tim Hanni MW (USA's first Master of Wine); Tim Marson MW (Senior Buyer at Wine.com) and Pat Andress (Wine Product Developer, Trader Joe's Company).
All of these experts, during their blind tasting judging session, found Southeastern Grocers wines to be of great quality. The supermarket chain won a total of 44 medals at the competition. The three other medals were special category awards given to two of their wines for their exceptional quality.
Saddlebred Cellars Pinot Noir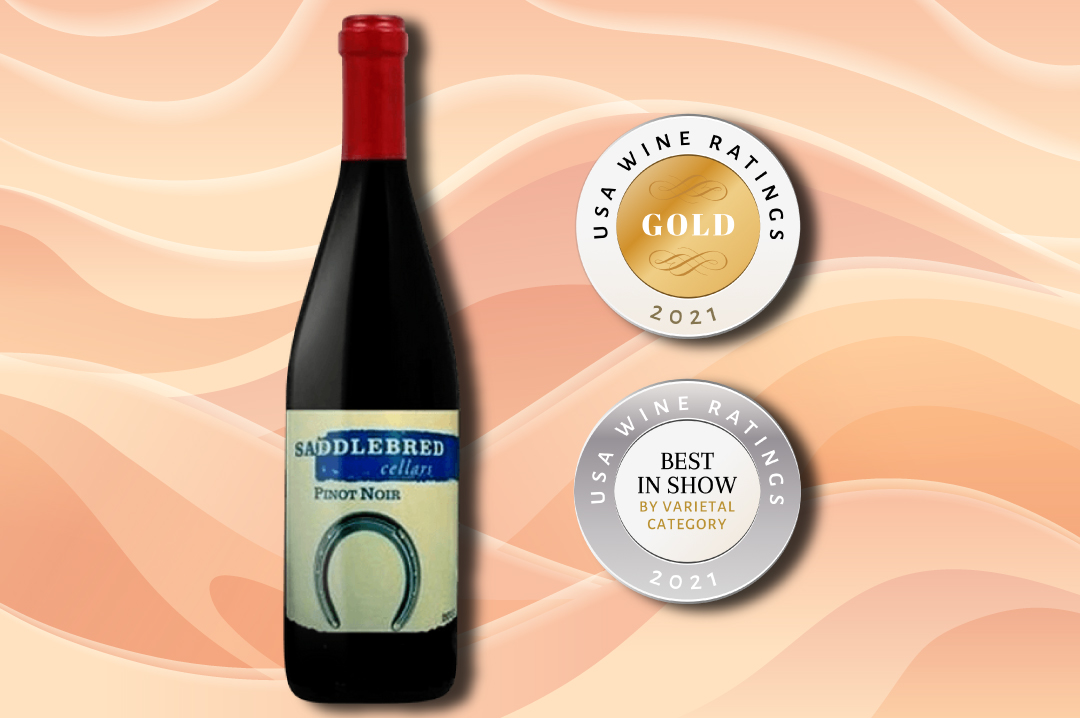 The 2020 vintage from the shores of Italy led the pack for Southeastern Grocers at the 2021 USA Wine Ratings. The wine scored 94 points at the competition, resulting in a gold medal. It was also awarded a Best in Show by Varietal making it the best pinot noir at the competition. These awards came on the back of its exceptional overall quality, starting with the nuances of ripe cherries, strawberries and raspberries. The bright red fruits dance on the palate with hints of smoked bacon. The delicate floral notes of Saddlebred Cellars Pinot Noir go well with grilled and smoked meats or with cheeses.
Fontaine de Chocolat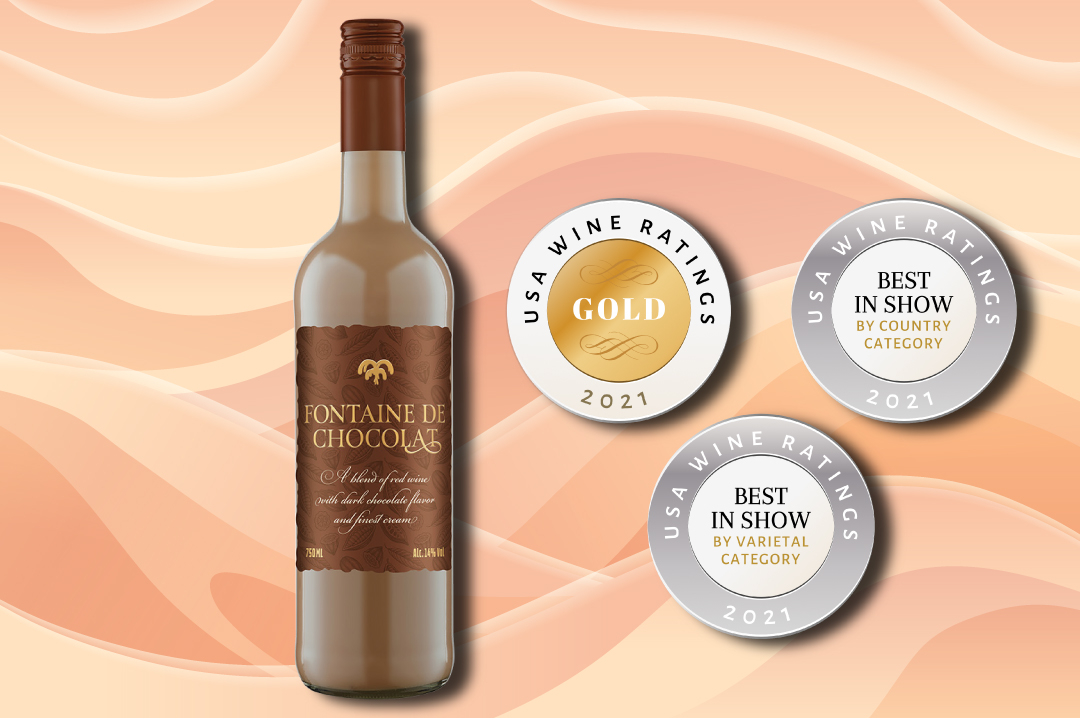 A fortified wine from Germany, the Fontaine de Chocolat scored a gold medal at the 2021 USA Wine Ratings for its score of 93 points. Quite balanced and full of vivid flavors, the Fontaine de Chocolat has notes of marzipan and chocolate gelato. The Best in Show by Country and Best in Show by Varietal awardee is a fantastic addition for anyone looking to add to their warm winter wine collection.
Los Frailes Sinergia Cabernet Sauvignon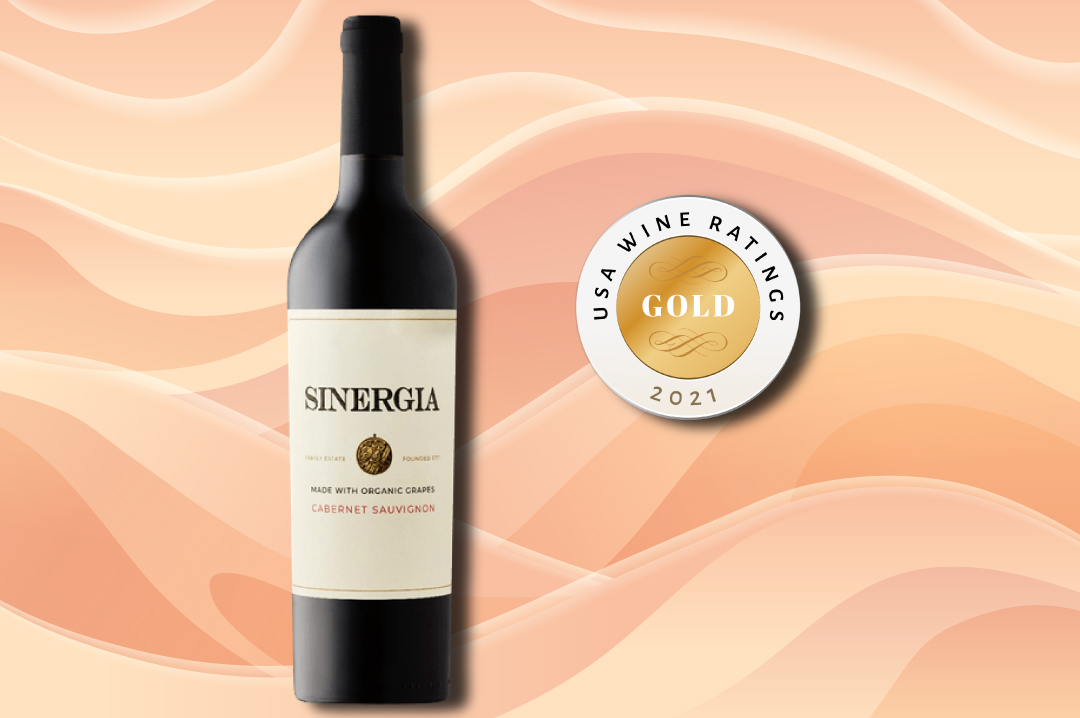 Southeastern Grocers footprint in different countries is visible with how their wines were awarded at the competition. Their third gold medal winning wine, the Los Frailes Sinergia Cabernet Sauvignon comes from Spain. The 2017 vintage is a dry and full-bodied red featuring cassis, ripe blackcurrant, blueberry, toasted cedar and vanilla. Juicy and opulent with a smooth, bold mouthfeel, the cabernet sauvignon is a good accompaniment to have with rich meats.
Caracol Serrano Red Blend
A blend of Monastrell, Cabernet Sauvignon and Shiraz, the Caracol Serrano Red Blend was awarded 92 points for its lovely balance and quality. Ripe and rounded on the palate, the wine has a generous mouthfeel. As one sips through the red, drinkers will come across notes of ripe and dried red plums, blueberries, blackberries and vanilla. The finish is mild and offers a touch of chocolate at the end. Another gold quality wine from the Southeastern Grocers label.
River & Vine Cabernet Sauvignon
If you are looking for a smooth and easy-drinking wine, that's on the sweeter side, the River & Vine Cabernet Sauvignon is a great choice. The 91 points scoring red has a very intriguing nose with notes of lavender and sweet boysenberry. Coming from a list of amazing Argentine cabernet, the River & Vine Cabernet Sauvignon is an ideal pairing option for spicy dishes.
Bodegas Nodus Chaval Joven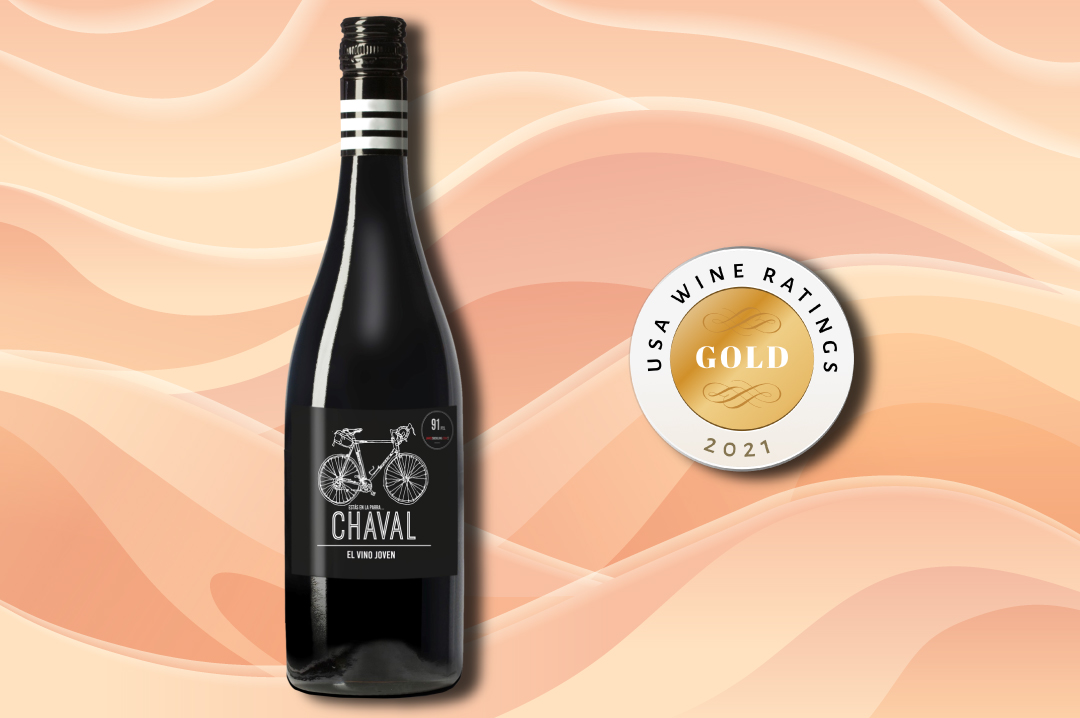 Made with a rising star of wine varietals in Spain, the Bobal, Bodegas Nodus Chaval Joven is a vibrant red wine. The nose is blessed with aromas of fresh forest fruits, strawberries and raspberries. There is a light toastiness to the 91 points scoring wine that comes from vanilla. On the palate, it is full-bodied with a touch of smokiness. Hints of licorice, cinnamon, plums and redcurrants also linger on the body. Enjoy it with a hearty dish of pasta or cured hams.
Juicy Hill Cabernet Demi-Sec
The third wine from the Southeastern Grocers label to score 91 points, the Juicy Hill Cabernet Demi-Sec is as the name suggests, a juicy red expression. The fruit-driven wine is dominated by notes of chocolate, mocha and vanilla notes. There are also hints of toasted cedar over blackberry, roasted red bell pepper and tobacco leaf. To enjoy it with some food, opt for grilled meats.
SunBay Moscato
An aromatic and fresh white wine, the SunBay Moscato is perfumed with apple blossoms and jasmine. Sweet and light-bodied, the SunBay Moscato which was awarded 90 points at the competition, has a simple and charming character. The gold medal winning wine is best enjoyed slightly chilled as an aperitif.
These were the eight gold medal winners from the house of Southeastern Grocers. The list of winners from Southeastern Grocers at the USA Wine Ratings, however, is a long one.
Pico Andico Malbec- Silver
Tussock Jumper Malbec- Silver
SunBay Rosé- Silver
Edo Bodegas Goru Red Blend- Silver
Bodegas Luis Gurpegui Muga Primi Tempranillo- Silver
River & Vine Sauvignon Blanc- Silver
Feudi Del Duca- Silver
Alto Livello- Silver
Seratina Pinot Grigio delle Venezie IGT- Silver
Crane Lake Cabernet Sauvignon- Silver
Crane Lake Pinot Noir- Silver
Les Allies Sparkling Brut- Silver
River & Vine Chardonnay- Silver
Soledoro Prosecco Rosato DOC Brut- Silver
SunBay Pinot Grigio- Silver
Cardigan Bay Sauvignon Blanc- Silver
Louis Revoir Cuvée Prestige Champagne Brut- Silver
SunBay Cabernet- Silver
Soledoro Prosecco DOC Brut- Silver
Juicy Hill Moscato- Silver
River & Vine Pinot Gris- Silver
SunBay Chardonnay- Silver
Juicy Hill Sauvignon Blanc Demi-Sec- Silver
River & Vine Merlot- Silver
SunBay Sauvignon Blanc- Silver
Crane Lake Pinot Grigio- Silver
Fleur de Rosée Cotes de Provence Rosé AOP- Silver
Silent Oak Red Blend- Silver
Alvides Roble- Silver
Juicy Hill Rosé Demi-Sec- Bronze
Crane Lake Chardonnay- Bronze
Juicy Hill Pinot Grigio Demi-Sec- Bronze
Juicy Hill Pinot Noir Demi-Sec- Bronze
Southeastern Grocers has now joined chains like Lidl and Aldi as brands who have taken the mantle of bringing superb quality wines at prices that attract drinkers from all categories. Their tagline of Stronger Together. Winning Together is an earnest representation of what the brand brings to the seven southeastern states of the United States. The win at 2021 USA Wine Ratings is a reiteration of Southeastern Grocers' commitment to providing the best possible quality at the best value to their customers.