The masters will announce the top wines of 2021
Look no further, these wine experts at the Sommeliers Choice Awards will soon be announcing the best wines to drink in 2021.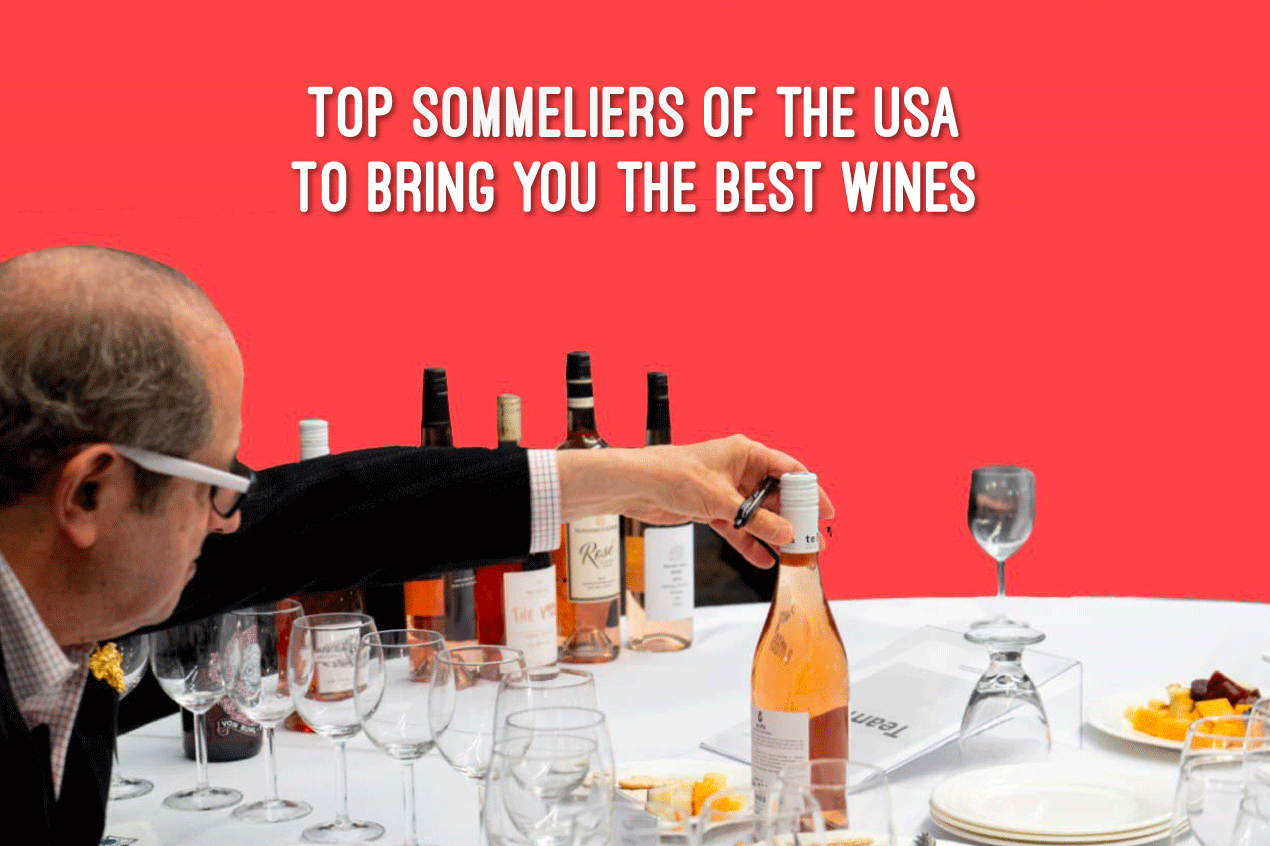 With wines from countries far and wide, we're talking Portugal and Moldova too, we can say that we are truly spoiled for choice. If you are usually one to pick a bottle from the large, shiny display blocking your view to the rest of the wine wonderland (I mean store, of course!), might we urge you to stray further with us? Without actually having to try wines from said countries, we are here to tell you the BEST wines you can drink today be it at home or when you're staring quizzically at a wine restaurant menu. Our sommeliers pick the best wines by tasting their way through thousands of wines from around the world and it's that time of the year for them to do it again.
The annual Sommeliers Choice Awards hosts some of the top sommeliers across the spectrum to get together and taste over thousands of wines and judge them based on quality, value, and packaging. They do this based on the everyday drink choices we make, keeping in mind what we will like. With scores derived from these parameters, Double Gold, Gold, Silver, and Bronze medals are awarded to the wine brands. These scores and medals are a great guide for choosing an ideal wine(s) to drink at a restaurant, bar, at home, and for gatherings and parties as well.
The judges at the Sommeliers Choice Awards are true experts in knowing wine. They are educated as Master Sommeliers, have a vast number of years of experience in the field, they run successful bars or restaurants in the country. So if they tell us that wine is a winner, we're bound to take their word for it. Based on their recommendations, you can be confident that you've picked a great bottle.
Mauzac from Château de Lacroux, Cabernet Sauvignon from Ehlers Estate, Chardonnay from Cannonball Wines are just a few of the double gold winners that made it to the list in 2020. What is it that you would like to try from the winning list of 2020?
Judges also choose their favorite 'by the glass' wines, making it easier to pick from an extensive wine list at a restaurant or bar. Cuvelier Los Andes' 2016 Malbec was a favorite at the 2020 Sommeliers Choice Awards and was crowned the 'Wine of the Year by the Glass' for its round tannins and a smooth finish. This means that people could go for a second glass [maybe even more!].
Winning Double Gold
What does it mean when a wine is awarded a Double Gold medal? The Double Gold medal at the Sommeliers Choice Awards represents the highest form of appreciation a wine can receive. A Double Gold awarded wine excels in the three judging parameters: quality, value, and packaging, and scores 96 points and above.
Before a final score is given to the wines, sommeliers will attempt to answer the question: will people buy a second glass?
The Sommeliers Choice Awards' final score is based on F (Food Parability Score) + T (Typicity Score) + Q (Quality Score) + Value Score (V) + Package Score (P) = Sommeliers Choice Awards Final Score.
Food Pairability
The food pairabitility of a wine is measured based on the variety of dishes that wine can be paired with instead of just one or two.
Typicity
The word typicity is used to describe the degree to which a wine reflects its varietal origins and thus demonstrates the signature characteristics of the grape from which it was produced, e.g., how much a Merlot wine "tastes like a Merlot". It is an important component in judging wine competition when wines of the same variety are judged against each other.
Quality
First off, all wines are blind-tasted by judges, so they can focus on the quality of the wine. The quality will be assessed based on how agreeable the wine is to different palates. The quality of a wine is measured by appearance, aroma, body, taste, and aftertaste.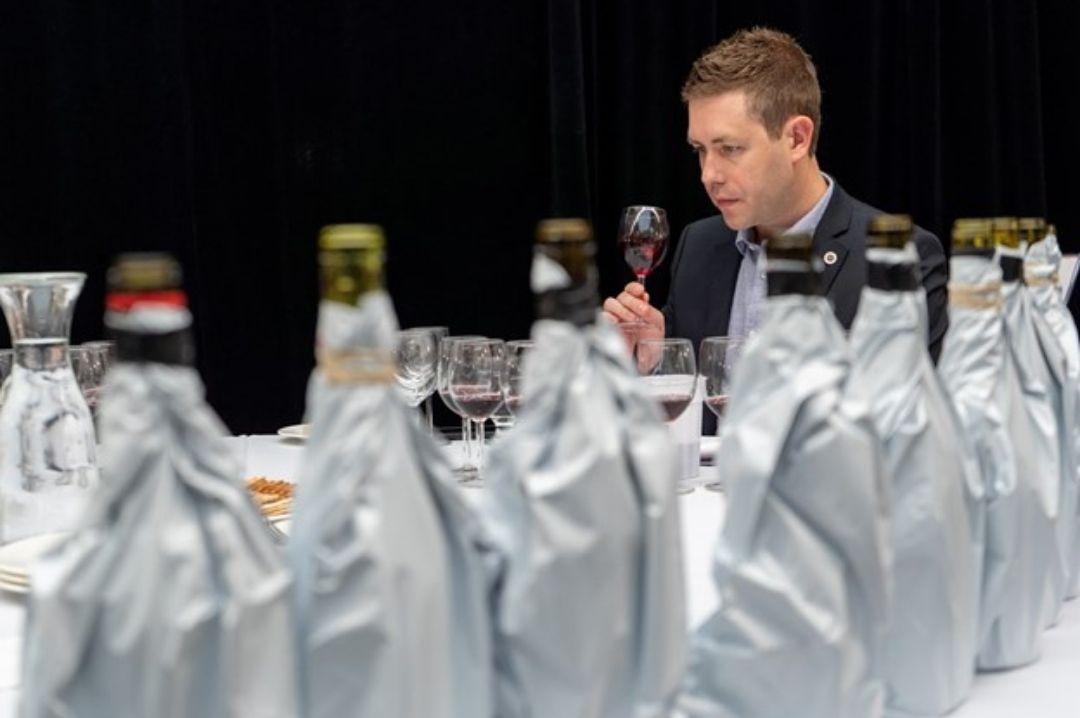 Value
Judges are then given more information about the wine, such as the price of the wine, the versatility of the wine, and if it's going to be placed in restaurants, bars, or stores. With this information, the value of the wine is decided.
Packaging
At this point, the judges finally get to see the wine bottle. The packaging score is determined by the look of a bottle on the shelf, its label, its shape, and the overall look of the bottle itself.
Sonoma's Kalaris, a pinot noir by Axios Wines was also a double gold winner in 2020. Not only that, but the combination of excellent quality, value, and packaging also won the bottle the title of 'Wine of the Year', 'Red Wine of the Year', and 'Best Pinot Noir of 2020'.
Sommeliers Choice Awards makes sure that when you pick out a bottle of wine, not only should it taste great, but it should be worth the price, and of course, have a bottle that's appealing to the eye.
Who's judging?
The judging panel at the Sommeliers Choice Awards includes Sommeliers, Master Sommeliers, Wine Directors, and other wine industry experts. Amongst others, the judging panel at the 2021 Sommeliers Choice Awards includes, Mariya Kovacheva MS, Master Sommelier, and Regional Wine Education Manager Americas at Pernod Ricard; Gillian Ballance MS DWS, Master Sommelier and Education Manager at Treasury Wine Estates; Koen Masschelein, Director Of Food And Beverage at Four Seasons Hotels and Resorts, Yountville.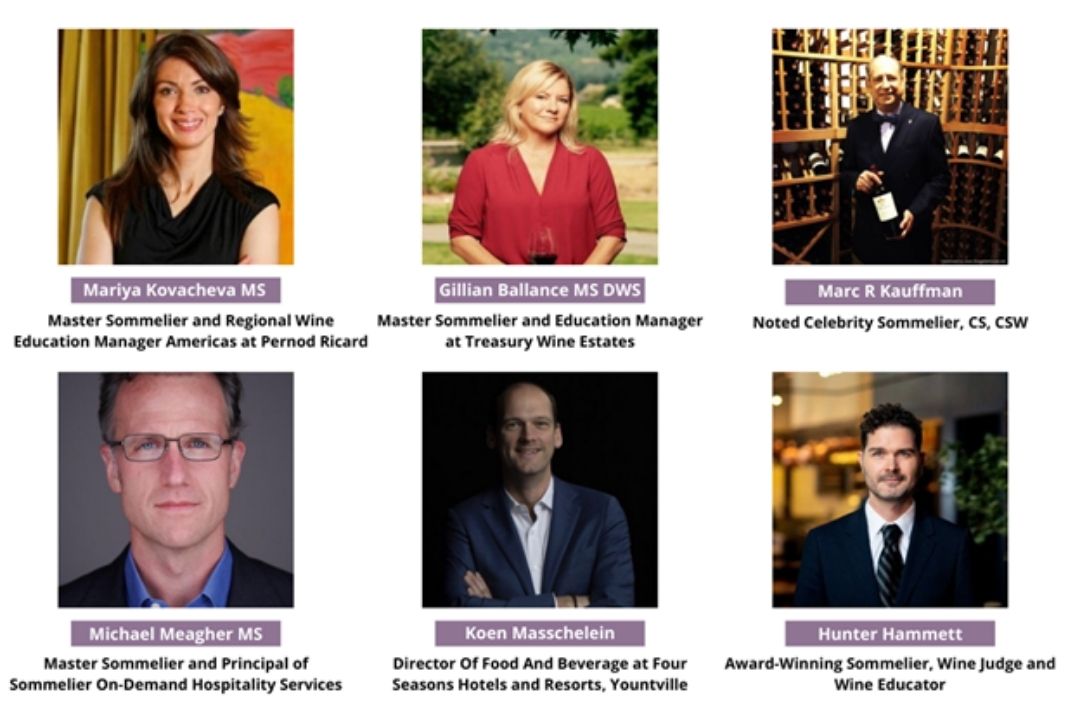 Over the years, these judges have created a space of appreciation for both the judging process at SCA and the wine brands that are awarded.
Michael Meagher MS, Master Sommelier and Principal of Sommelier On-Demand Hospitality Services has been on the judging panel since 2019. "What is great about Sommeliers Choice Awards is that we are picking wines that are in distribution, that work for restaurant budgets, that work for restaurant situations, not necessarily for the collectors of the world, or for people who are trying to flip these wines over. This is purely about that restaurant experience, something consumers look for, you go out for a Tuesday night or to celebrate an anniversary - these wines are geared towards those situations and that dining experience and I think that's really powerful." Meagher expressed.
Judges at the Sommelier Choice Awards are from some of the top bars, restaurants, and estates across the country who taste new wines everyday. Their expertise in both buying and tasting wines comes from knowing what people like to drink, and whether they'd enjoy a certain wine or not.
3rd Edition: 'Best Wines To Drink in 2021'
The 3rd edition of the Sommelier's Choice Award will once again put some great wines to the test. The wines that will make it to the winners' list will be tasted, judged, scored, and approved by some of the best wine experts across the industry.
From the wide range of wines tasted, we will be curating a list of the experts' top 100 picks for this year.
Meanwhile, pick a bottle from 2020's Double Gold winners - the judges' top picks. Maybe you've tried some of these winning wines, and maybe you'll find something new to try.
South San Francisco Conference Center, 255 South Airport Boulevard, South San Francisco, CA 94080, United States.
Register Now
South San Francisco Conference Center, 255 South Airport Boulevard, South San Francisco, CA 94080, United States
Register Now