8 Unique Ways to Celebrate Valentine's Day in NYC
Have a fun-filled Valentine's Day celebration with your gals, pals, or partner this Valentine's Day in New York City.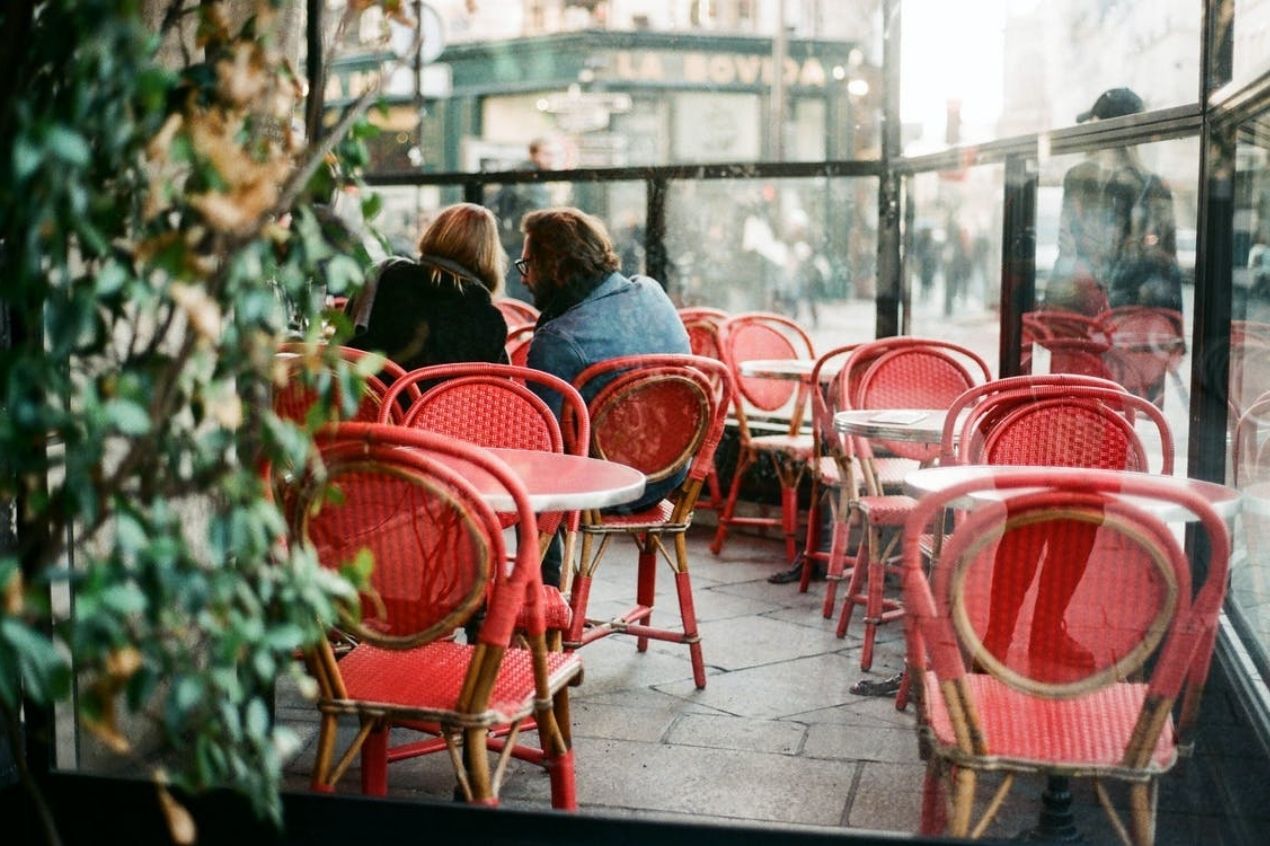 Indoor dining in restaurants is opening up in NYC as of February 12 just in time for romantic Valentine's Day dinners to take place. Tables for Valentine's Day have therefore filled up quickly, just like every year. So if you haven't made a booking already, then odds are that you're going to have to find another Valentine's Day activity to do.
You are in luck because New York City is here to rescue you, yet again. From the offbeat to the romantic, The Big Apple has something to offer everyone. We've come up with a great selection of things to do in NYC this Valentine's Day - from shopping at a Valentine-themed market to spending the evening admiring the Manhattan skyline with a glass of wine in a heated 'Sky Suite', these are some of the most sought-after things to do for Valentine's Day this year.
Littlefield Valentine's Market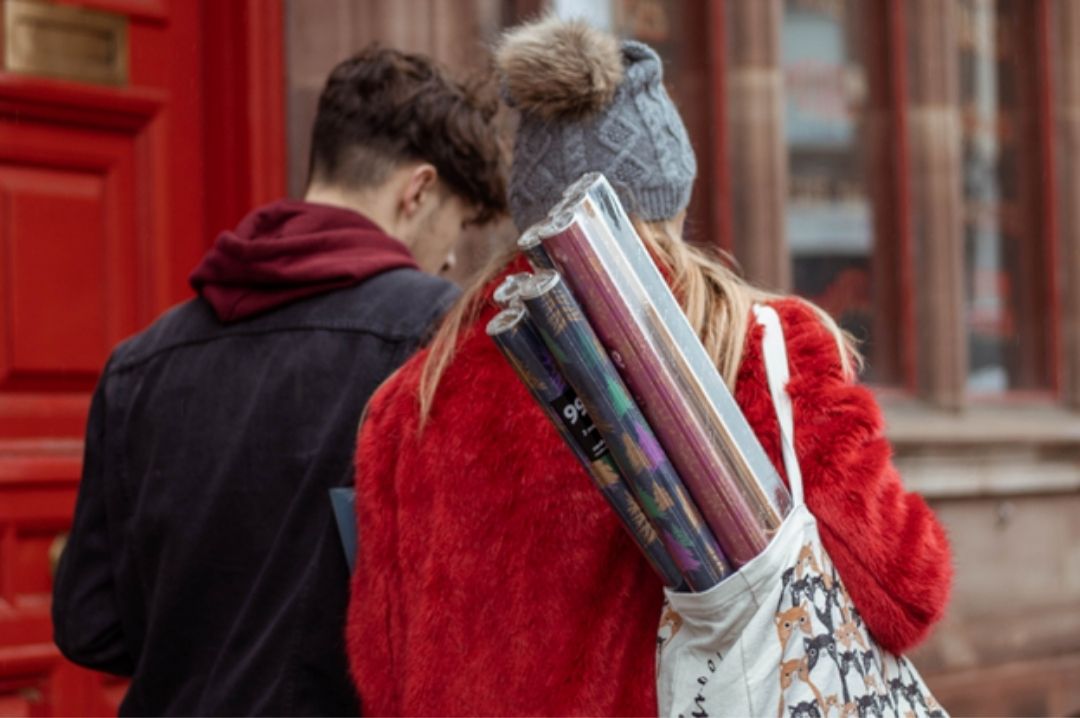 [Photo by Danny Lines on Unsplash]
A festive market is always a great way to kick off any celebration, and Valentine's Day should be no exception. Located in Gowanus, Brooklyn, the Littlefield Valentine's Market is perfect if you want to buy a gift for your partner [just in case you forgot!], or even if you just want to take a stroll and window shop the kiosks.
Some of the booths set up will include Knitted by ELLA, Big Black Wic Candles, MaisonB by Laura Bernard [homeware], and Adorned Jewelry to name a few. And if you need a pick-me-up while walking around, then Parklife (Littlefield's sister bar/restaurant) will be selling cocktail kits & homemade bitters, and there will also be tunes from DJ Empanadamn.
Location: 635 Sackett St, Brooklyn, NY 11217
Ticket price[s]: Free
Valentine's Day Bottomless Brunch | R&B Edition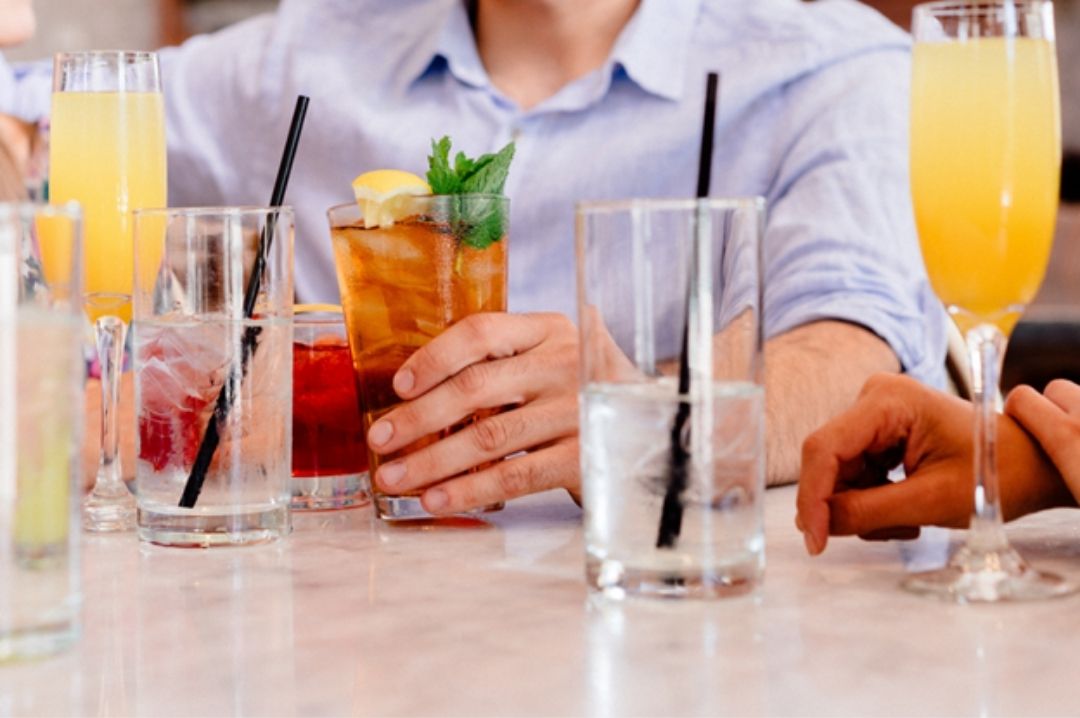 [Brunch and Mimosas, Source: Gabriel Gurrola on Unsplash]
Did someone say bottomless brunch? We could never pass up an opportunity for delectable food and sumptuous cocktails, especially the non-stop kind. The brunch fixe menu at Taj II Lounge has soul food like chicken wings, fried chicken & waffles, tacos, truffle fries. DJ Mr.Famous and DJ Dubz will be spinning the best of R&B with 2 hours of bottomless Mimosas and Bellinis.
Location: Taj II Lounge, 48 West 21st Street, New York, NY 10010
Ticket price[s]:
$45+ Brunch Prix Fixe w/ 2 Hour Bottomless Mimosas & Bellinis
$10 Frozen Cocktail Specials.
One Night Stand - A Virtual Valentine's comedy show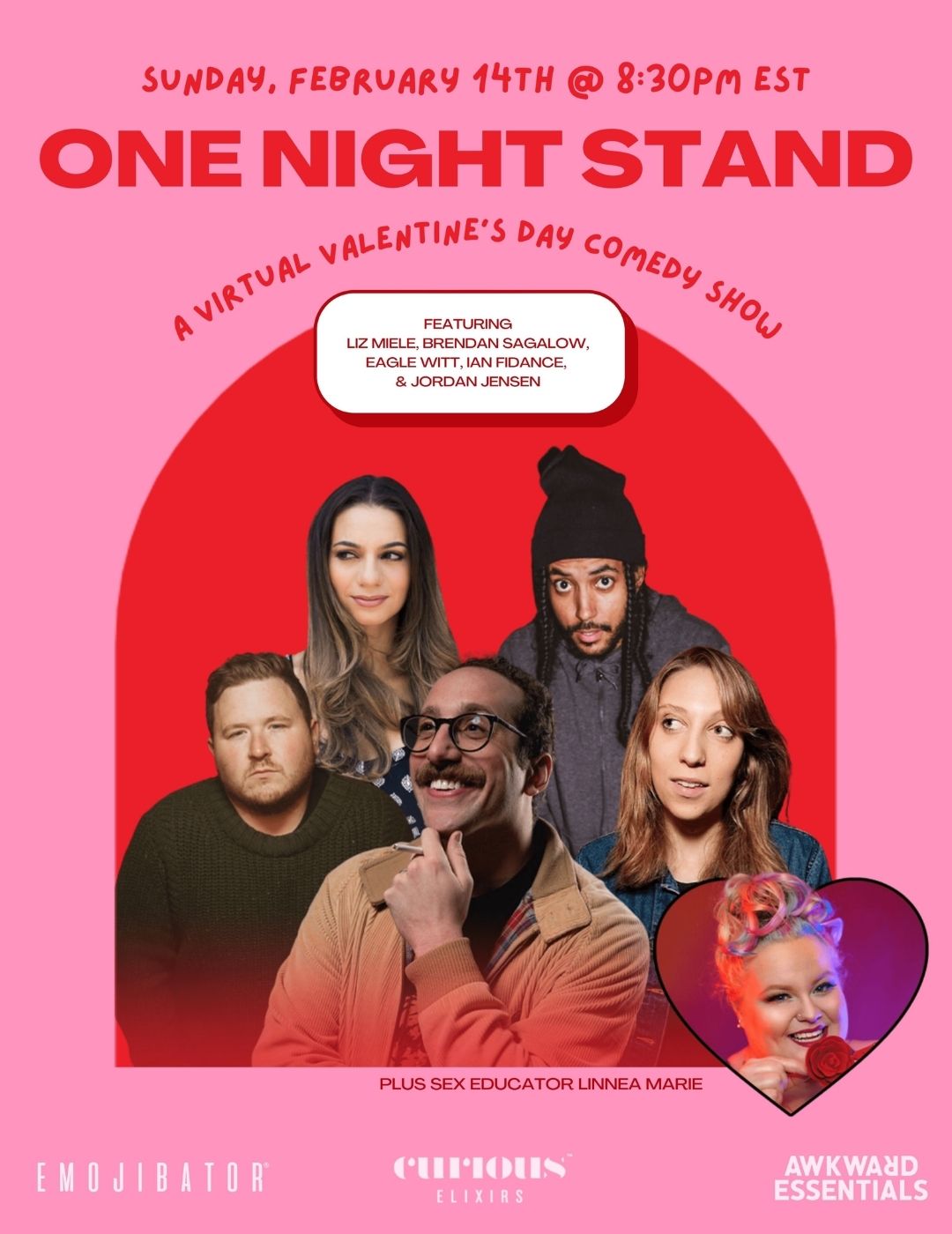 [One night stand comedy show, Source: Eventbrite]
Whether you're single, swiping on apps, married, or just hooking up — One Night Stand will be a virtual Valentine's Day comedy show you won't want to miss. The stand-up special will feature renowned comedians such as Ian Fidance (Comedy Central, TBS, Netflix), Liz Miele (Comedy Central, Hulu, NPR), Eagle Witt (Comedy Central, MTV, Amazon Prime), Jordan Jensen (Just For Laughs, Sirius XM, Flat Bottom Girls podcast) and Brendan Sagalow (MTV, Sirius XM show), who are ready to give your endless laughs.
To top it off, all those attending will be entered in a raffle for a chance to win surprise giveaways! Watch the special with your partner, friends, or even alone with a box of chocolates, and have Minibar Delivery deliver your drinks for the day.
Ticket price[s]: $10 per person
Rooftop brunch & dinner in heated 'Sky Suites' at The Savanna Rooftop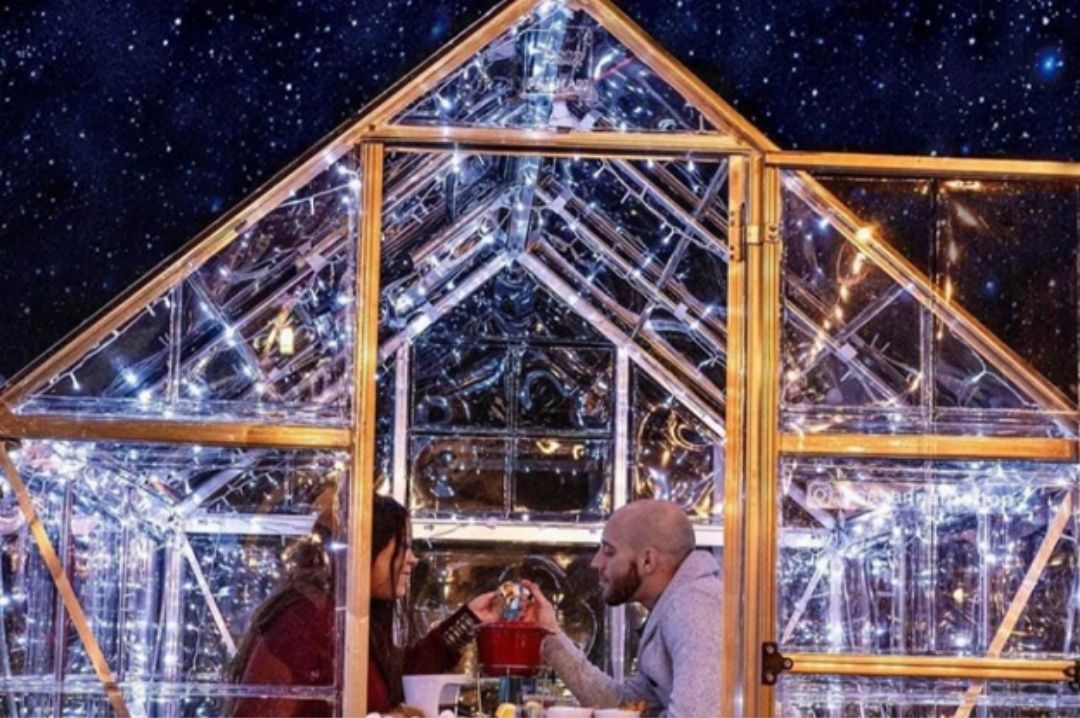 [Heated Sky Suites at Savanna Rooftop, Source: Facebook]
Perched on the 12th floor with 180-degree skyline views of Manhattan as well as views across Long Island, Savanna Rooftop is the perfect place to spend your Valentine's Day as a couple, or even as a group. Start in the heated sky suited with whimsical cocktails like Hotel Nacional [which is made with aged rum, pineapple, apricot, lime, cane, Angostura] and move on to the delicious food & wine menu while soaking in the views of the East River, Queensborough Bridge, and the NYC skyline.
The couples sky suite comes with:
• Private VIP sky suite for 2 guests included
• 1 bottle of Moet champagne
• Chocolate truffles
• 1 long stem rose
Ticket price[s]: $170 - $600 per table
Valentine's Day Wine Tasting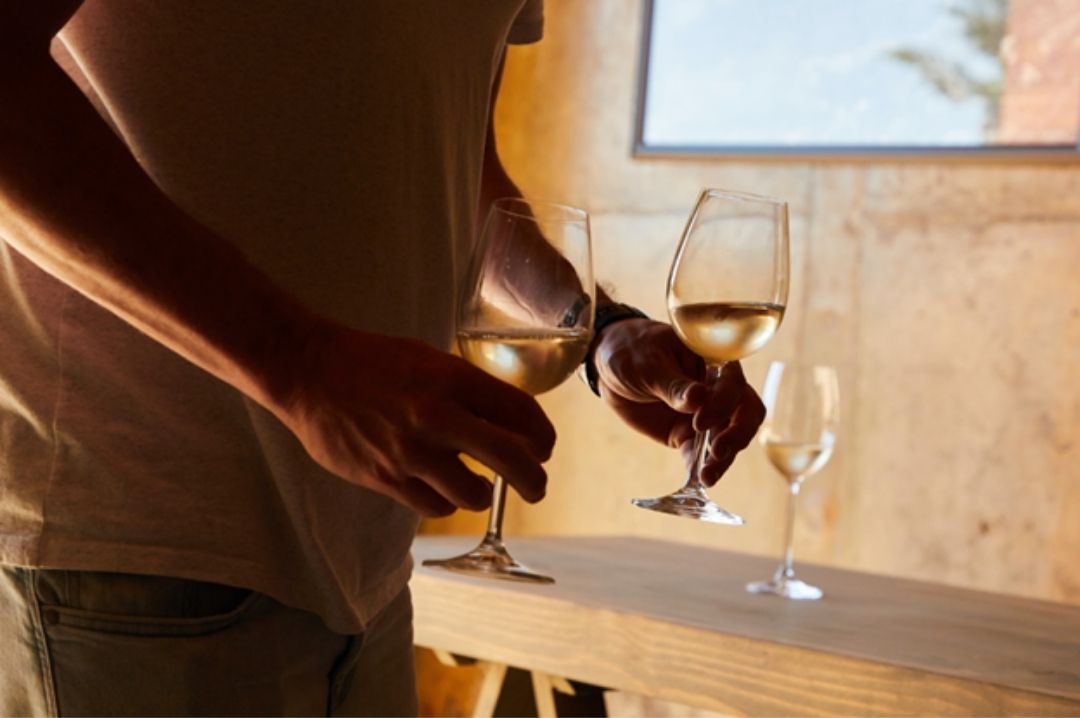 Whether you're looking for an intimate time with your partner, a Galentines evening, or want to meet other singles - Social Events' Valentine's Day wine tasting should definitely be on your list for the day. Plan your valentine's day escape and treat yourself to a classy open wine bar, 4 themed tastings of exquisite wines, and dinner. The event will take place at Wine Escape, a secret gem of a wine bar with a beautiful ambiance, heaters, and tented covering located just west of midtown Manhattan.
Your wine tasting experience will include:
• Choose your session: 2 separate seatings - session 1( 5 pm to 7:30 pm. ) session 2 (7:40 pm to 10 pm.)
• An opening 45-minute unlimited wine pour of a high-quality selection of unique whites and reds.
• A tasting and explanation of 4 Valentine day themed wines presented in an audience interactive way.
• A special menu designed by the head chef as a minimum $20 food purchase (NYC mandates that we eat while we drink) will be required as Social Events is supporting small businesses since they are renting the venue not merely making a reservation.
• A beautiful heated and tented private wine bar in which the general public will not be allowed.
Location: Wine Escape, 405 West 44th Street, New York, NY 10036
Ticket price[s]: $39.95
Valentine's Day Dinner w/ open bar at BK bar & resto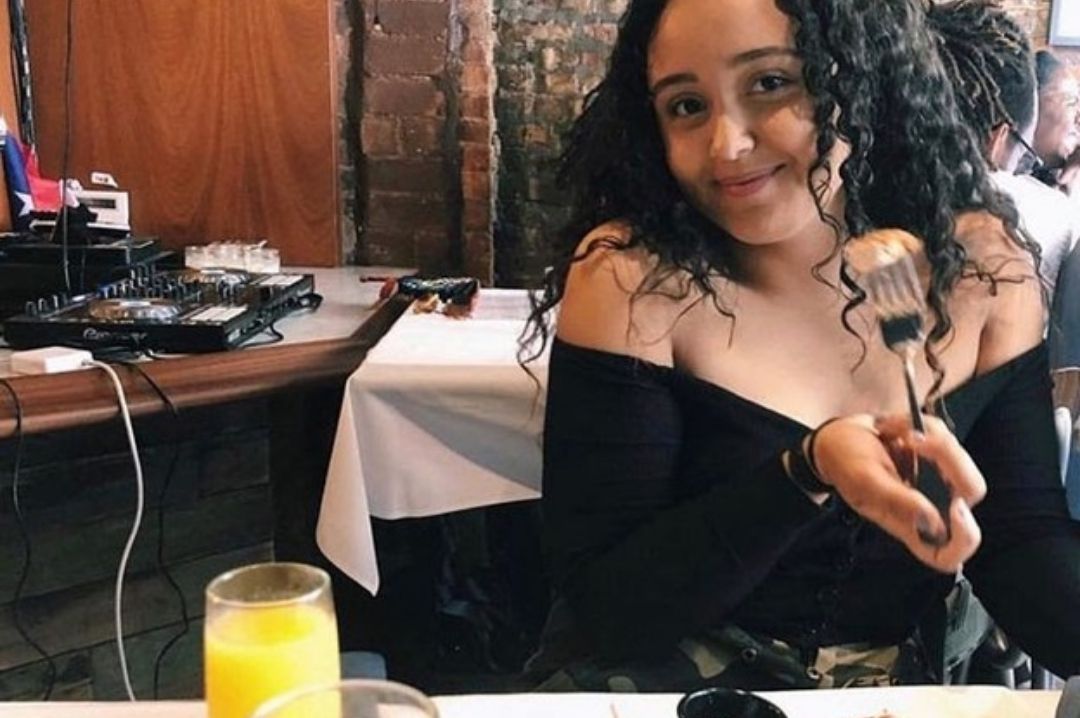 [Brunch at BK9 bar & resto, Source: Instagram]
BK9 bar & resto presents Valentine's Day 'be my quarantine' dinner. With indoor dining opening up in New York once again, a date night in an eclectic resto-bar would definitely get hearts beating.
Along with the 4-course meal, BK9 is also offering a 75-minute open bar, which will include:
• Bottomless Rude Boy Rum Punch / Mimosa / Bellini
• White or Red Wines
• Craft Beers
• Mixed Well Drinks (vodka, gin, rum, tequila, whiskey mixed with one of the juices or sodas listed: Coke, Diet Coke, OJ, pineapple, cranberry, club soda, ginger ale, tonic, sour mix)
• Soda & Juices
Ticket price[s]: $72-$124
Paint and sip at Mott Haven Bar & Grill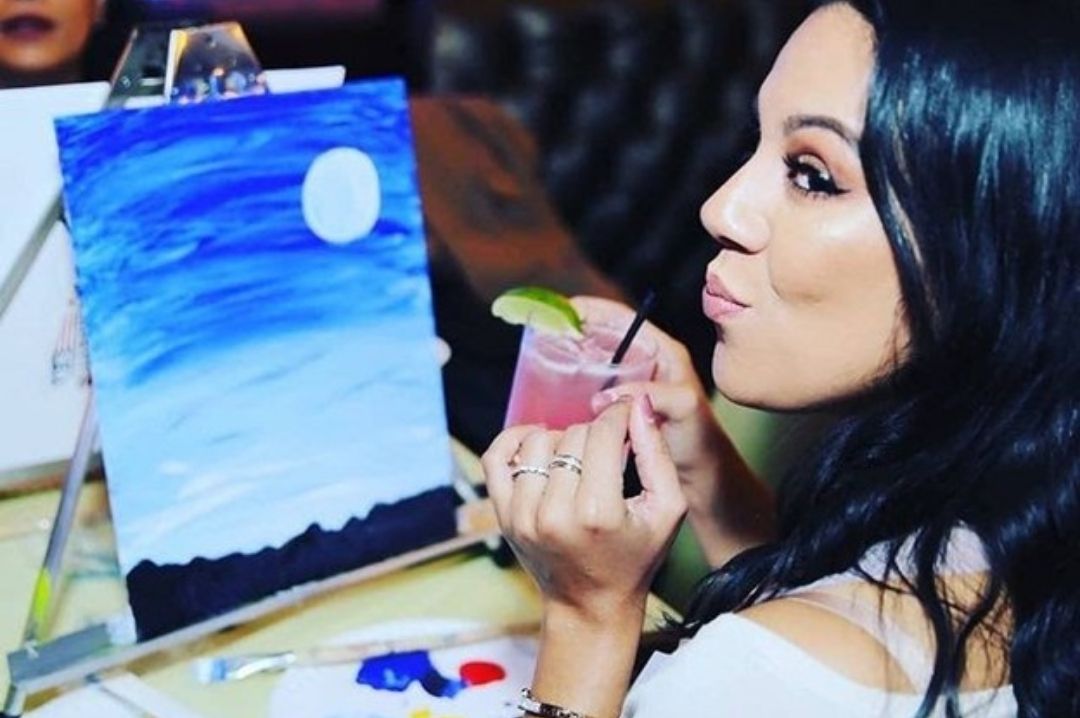 [Paint & Sip, Source: Instagram]
Explore your inner artist and create something special with your partner with the Paint & Sip Babes event at Mott Haven Bar & Grill. With a variety of Valentine-themed cocktails and drinks and a delicious food menu, you and your partner wouldn't mind getting your hands dirty [with paint of course!].
Paint and Sip Babes provide all the required supplies: paint, canvas, brushes, aprons, and step-by-step instructions with an artist.
Location: Mott Haven Bar & Grill, 1 Bruckner Boulevard, The Bronx, NY 10454
Ticket price[s]: $45 per person
Valentine's Day Cruise
If you're looking to splurge a little bit, then you'll love this two and a half hour cruise. Taking place on 13th February to bring in Valentine's Day, the cruise features private table seating, a red rose, a delicious buffet, romantic sweets, champagne, and live DJ music to woo your other half.
Cuddle with your lovely date in the heated indoor seating area with live DJ music and dreamy decorations.
Location: 2 East 42nd Street, New York, NY 10017
Ticket price[s]: $300 onwards
South San Francisco Conference Center, 255 South Airport Boulevard, South San Francisco, CA 94080, United States
Register Now
South San Francisco Conference Center, 255 South Airport Boulevard, South San Francisco, CA 94080, United States
Register Now