Five exciting places to celebrate Oktoberfest in New York City
Visit some of the best places in New York City to celebrate the iconic German Festival- Oktoberfest with some authentic German beer and huge pretzels.
The iconic Oktoberfest returns to Germany after two years of canceling due to the pandemic. While it cannot compete with Munich's big two-week celebration, New York City has many of the same attractions, including beer, traditional food, and live music.
It's time to raise a beer stein and toast Oktoberfest in New York City! In September and October, the Bavarian celebration's events are among the greatest in town, with waves of beer and heaps of delicious cuisine. So, for Oktoberfest 2022, soak up the beers and experience some of the best delights in October. Here are some of the best places you can visit to celebrate the iconic festival, ranging from a month-long event on Pier 15 to German beer gardens all across the city.
September 2 to October 31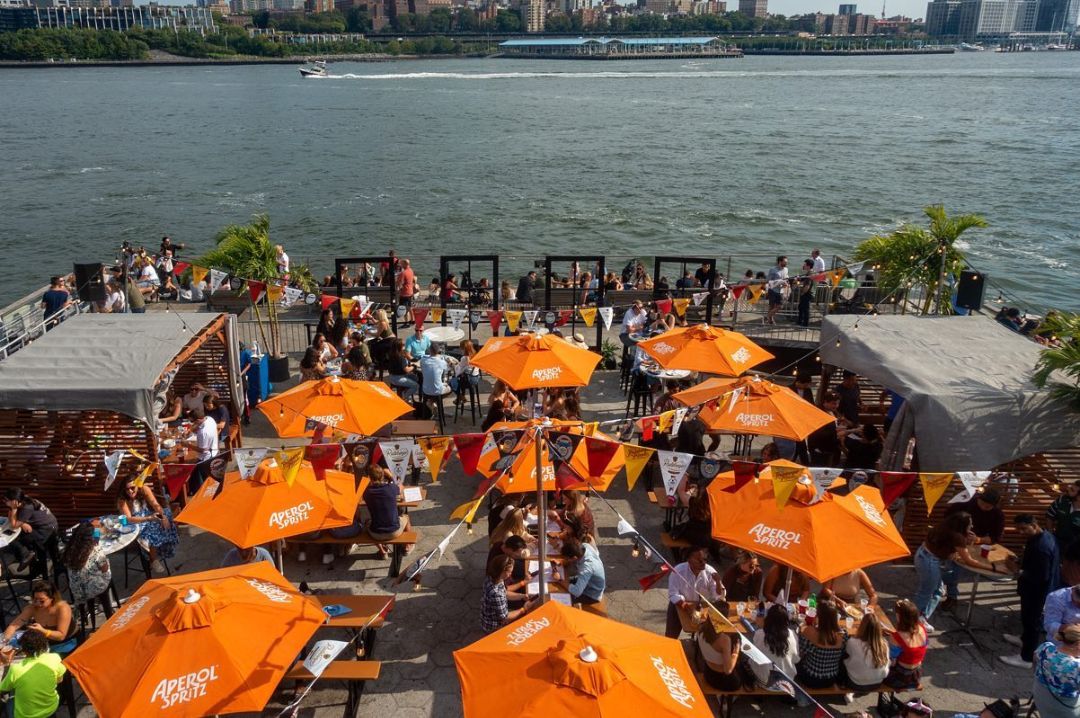 Image Source- The Watermark at Pier
One of the city's most anticipated Oktoberfest festivals is returning after a two-year break. The lively celebration continues for eight weeks and is hosted at the Watermark pub on Pier 15 in the South Street Seaport, giving guests German favorites such as authentic German beer, food, and activities. You can also enjoy some of the giant pretzels, turkey legs, and sausage. Come enjoy the food, drink, and entertainment along the East River.
Book your tickets HERE.
Address:
78 South Street, South Street Seaport
September 24 from 12 p.m. to 3 p.m., 4 p.m. to 7 p.m.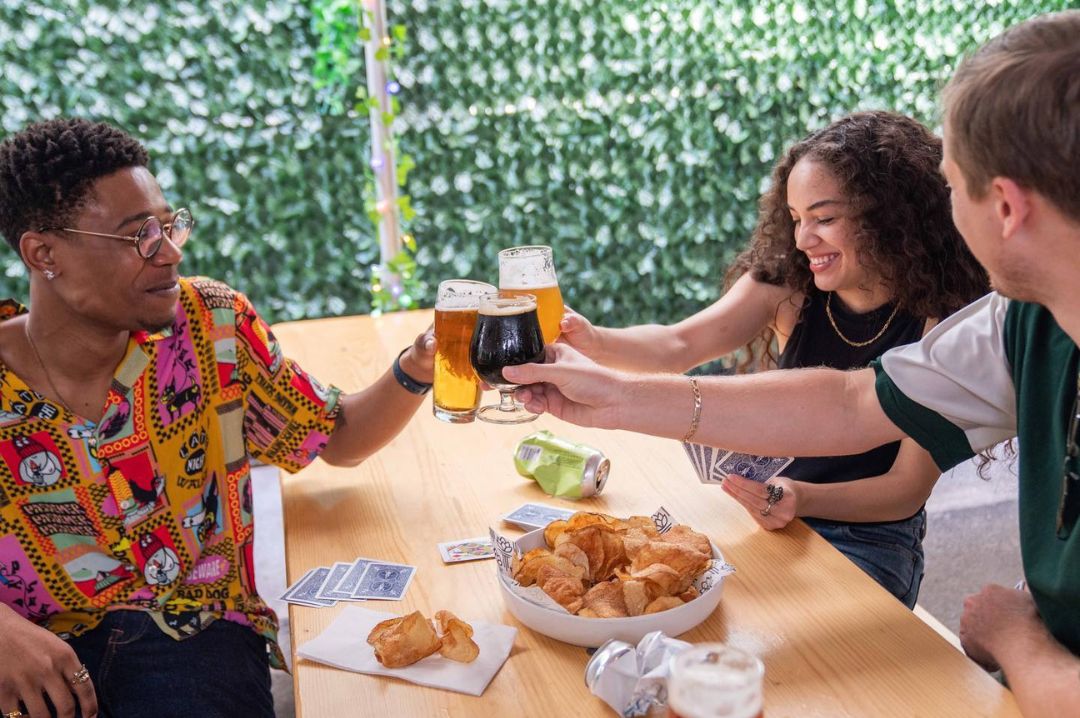 Image Source- Torch & Crown Brewery
Torch & Crown Brewery is offering three hours of unlimited beer, as well as a special Oktoberfest cuisine, music, and drinking games. Get ready to enjoy three hours of fresh beer in huge steins and a giant soft pretzel with IPA mustard in the brewery's special Oktoberfest tent for $75.
Torch & Crown Brewing company is there to represent New York city's ambition, vibrant colors, uniqueness, and growth. They're here to bring New York City closer to beer than ever before this Oktoberfest.
Book your tickets HERE.
Address:
12 Vandam Street
New York 10013
September 17 to October 15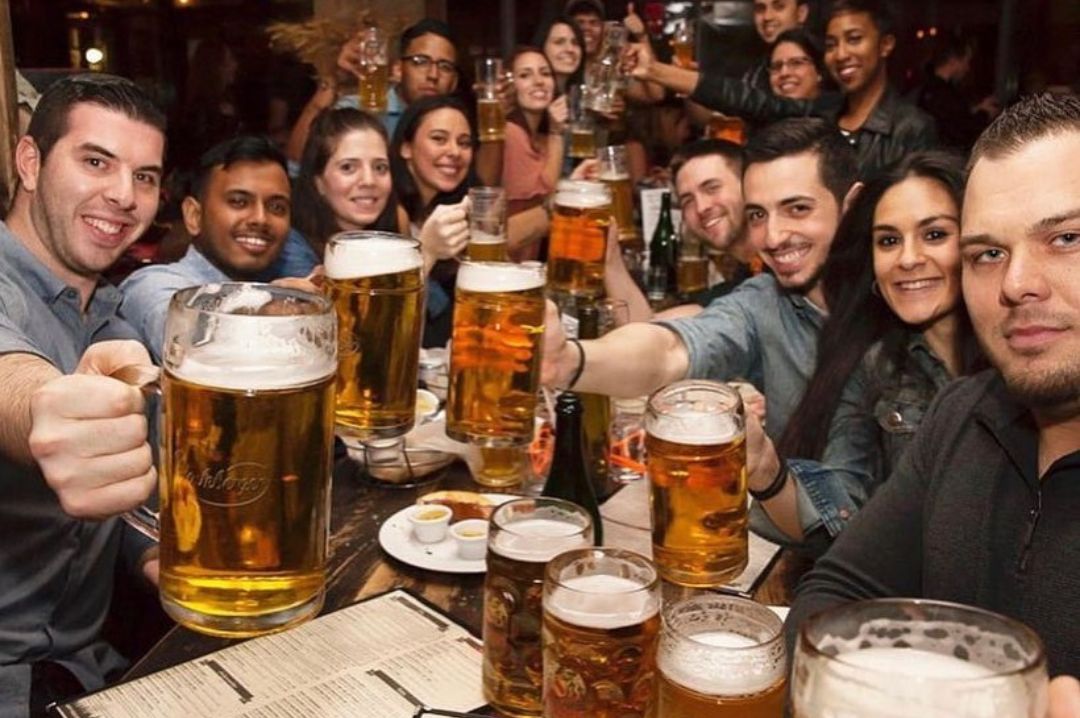 Image Source- Black Forest Brooklyn
Oktoberfest celebrations are being held at Black Forest Brooklyn's two sites in Fort Greene and Smith Street. You can visit the place that will be near to you as both will have traditional German décor, live music, beer, and food. You can also participate in their mug-holding competition and costume contest. Who knows you may win the prize!
The event has three ticket options, including a $45 per person three-hour unlimited beer package and a $35 per person family-style Bavarian feast special. Tickets are $15 for general admission. Put on your best Lederhosen, grab your friends, and come celebrate the time-honored Oktoberfest custom of drinking delicious beer from huge glasses with your favorite people!
Purchase your tickets HERE.
Address:
Smith Street
Fort Greene
September 29 to October 2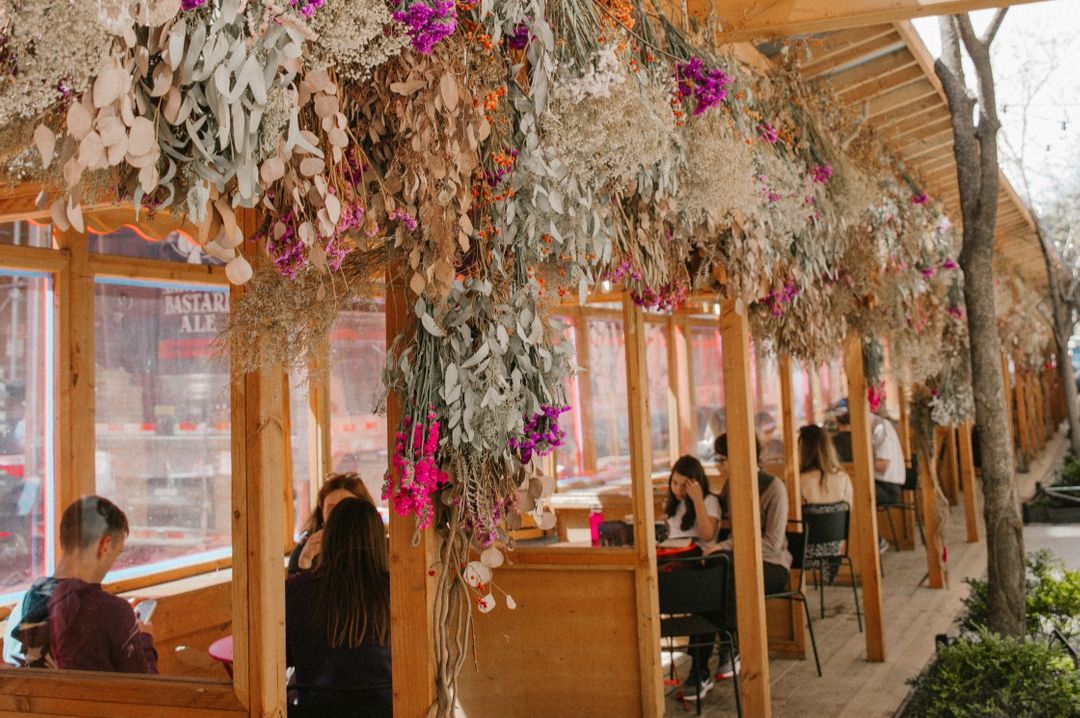 Image Source- Chelsea Market
In the spirit of the German folk festival, Chelsea Market is throwing its own Oktoberfest celebration. You will get authentic German beer, gigantic pretzels, and a range of German cuisine, including currywurst, will be available from participating vendors. There will also be German beer specials, both in bottles and on tap.
You can also enjoy live music from the Swedish Meatballs while having your beer and food. The party will be held on the 15th Street side of Chelsea Market.
Address:
75 9th Avenue
September 17 to October 15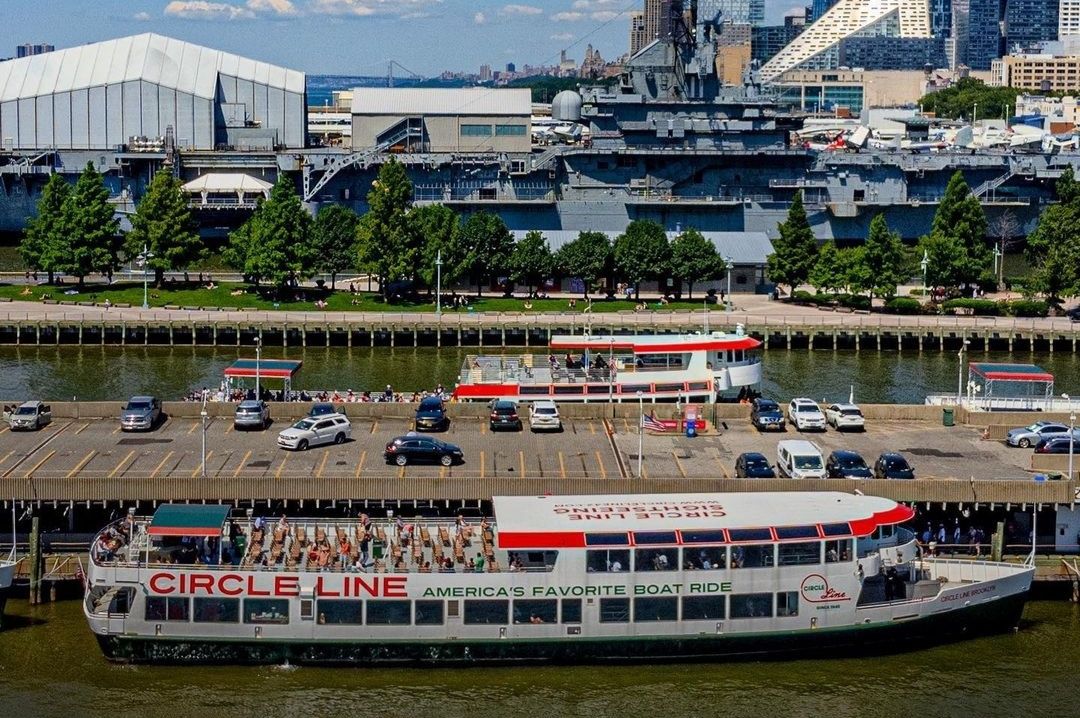 Image Source- Circle Line
In honor of Oktoberfest go for a cruise with one of New York City's most popular tourist cruise lines. Circle Line is offering guests a special 50-mile cruise up the Hudson River to Bear Mountain State Park.
You can enjoy food, drinks, and live Polka music as you travel up the river, taking in the lovely autumn scenery. The prices of the tickets may vary depending on the day. Their huge outdoor terraces are ideal for soaking up the autumn sun, fresh air, and panoramic views.
Premier Seating Package
The all-inclusive option to maximize your Bear Mountain Cruise experience! Premier guests will receive the following:
-Unlimited Soda, water, coffee & tea.
-Your Choice of 1 German-style food platter.
-In-seat Food Service- no waiting in lines, no missed views!
-Private Bar for Premier Guests only.
-Private Restrooms for Premier Guests only.
-Exclusive Seating Area on the highest deck!
Things to Know
-Boarding is at 8:30 AM for a 9:00 AM departure; the boat will return at approximately 5:00 PM, depending on tides and weather conditions.
-Onboard food and beverage options include bratwurst, pork schnitzel, sandwiches, pizza, nachos, salads, and snacks. You can also enjoy a full bar serving hot and cold beverages, beer, wine, and cocktails. No outside food or beverage is allowed.
Get more information and book your tickets HERE.
Address:
Pier 83, Midtown
Written by Aparna Dutta, Beverage Trade Network
Header Image Source : Watermark at Pier
South San Francisco Conference Center, 255 South Airport Boulevard, South San Francisco, CA 94080, United States.
Register Now
South San Francisco Conference Center, 255 South Airport Boulevard, South San Francisco, CA 94080, United States
Register Now