PRIDE Events to attend this June
From book crawls and themed cocktail menus to drag shows and cycling marches - the Big Apple will be as colorful as it gets, and you can be part of it!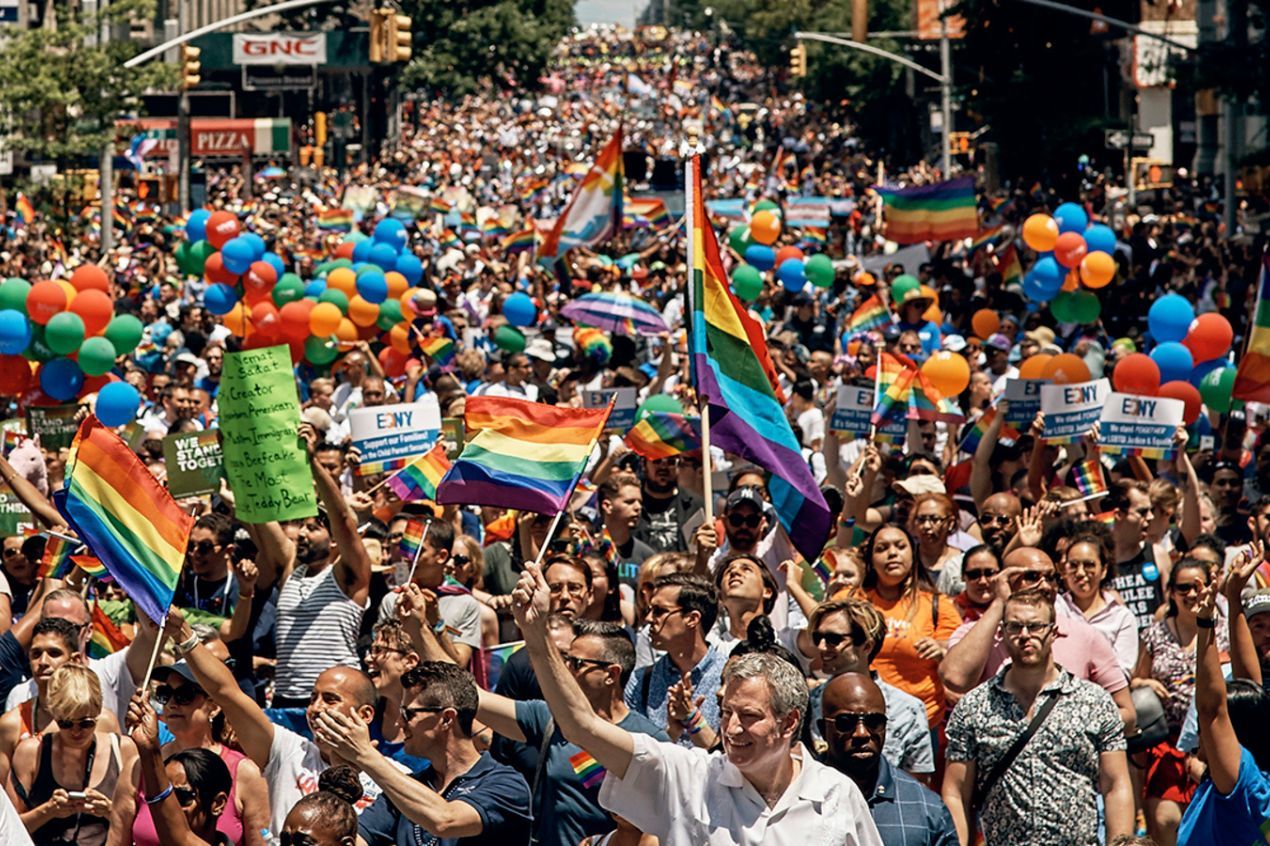 The spirit, exuberance and flamboyance is unmatched anywhere else in the world as New York celebrates Pride Month - encouraging the LGBTQIA+ community to live out loud, and remind the public of the ongoing fight for equality.
Of course, the city is credited as the birthplace of today's LGBTQ+ rights movement, so it goes without saying that pride events in NYC come in all shapes and sizes.
June 26th, 2022
What can be called the biggest Pride rally in the world, will come back to New York after 3 years of lockdown. The 53rd annual Pride March will begin at noon from 25th Street and Fifth Avenue and make its way to Chelsea, at 16th Street and Seventh Avenue.
The first March was held in 1970 and has since become an annual civil rights demonstration. Over the years, its purpose has broadened to include recognition of the fight against AIDS and to remember those we have lost to illness, violence and neglect.
The grand marshals this year are Ts Madison, Punkie Johnson, Schuyler Bailar, Dominique Morgan and Chase Strangio, with Angelica Ross returning for a second year as co-host.
But the annual celebration is more than just the march. There's a packed agenda in the month leading up to the parade. Here are a few examples :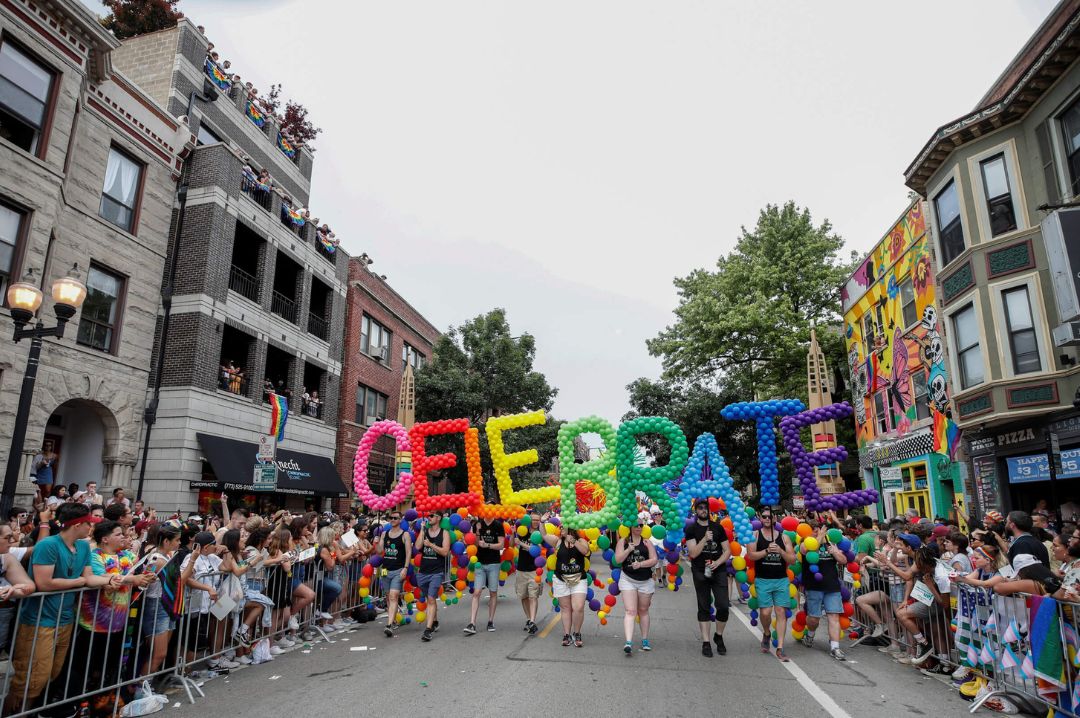 Pride Island:
When: June 24, 2022, at 6:00 pm
Where: Governor's Island
Pride Island is THE premier LGBTQIA+ 3-day music festival! After nearly three years of virtual events, NYC Pride proudly announced that this year's event would be held in person at an all-new Governor's Island location.
This year's Pride Island Pride event NYC features headliner Kim Petras and other guests such as Raye, Papi Juice, and Netta. Also, check out Kylie Sonique Love and Mo Heart for Friday's "Drag Island" contest.
Tickets start at $55, and you may want to purchase early, as they may sell out.
RAINBOWS ON THE HUDSON
When : June 25, 11 am
Where : Hudson River
Sign up to spend the day sailing the Hudson with other LGBTQIA+ people, because what better way to make friends than hopping on a stranger's rainbow-themed boat? If slots fill up, or you don't have a full day to commit to the open water, you can watch the parade of Pride boats sail past Manhattan's West Side beginning at The Battery at 1 pm and working its way north toward 46th Street.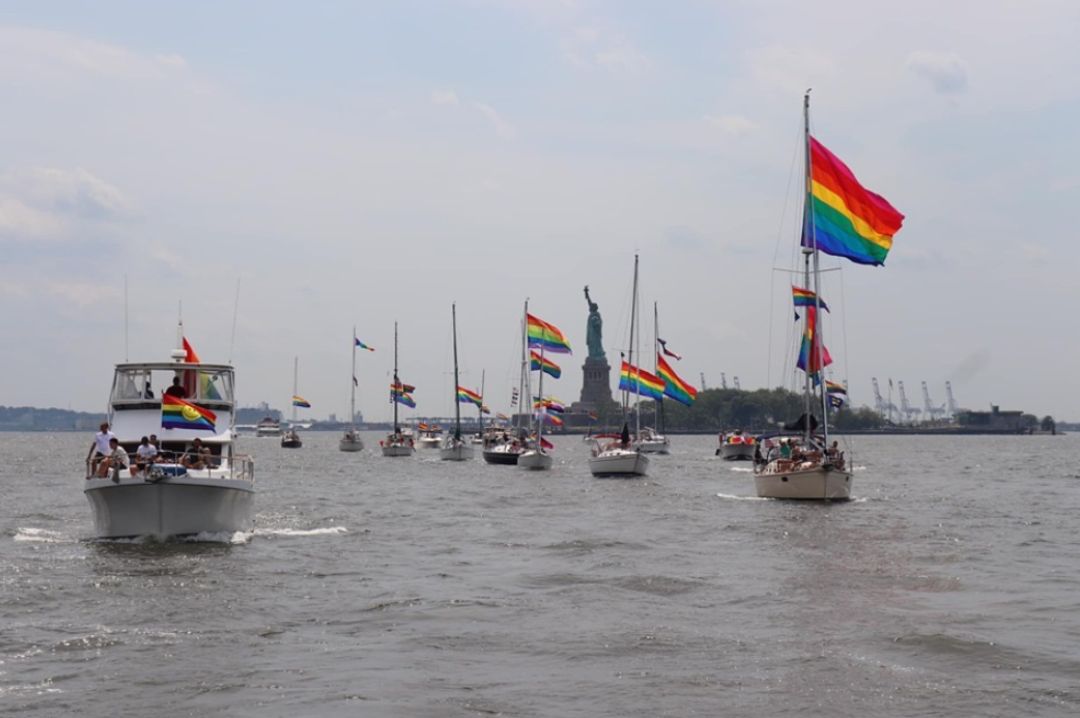 Cost: To register, you must make a donation to the Ali Forney Center
The Brunch
When: June 19, 2022, at 12:00 pm
Where: 74W
The Brunch is a culinary experience like no other! It includes the curation of Juneteenth food stories shared by Black LGBTQIA+ chefs.
Bring your appetite for this four-hour event hosted by Chef Sicily Sierra that celebrates local business leaders and their impacts on queer communities. Expect an immersive experience featuring an awards ceremony, networking opportunities, performances, an open bar, and more!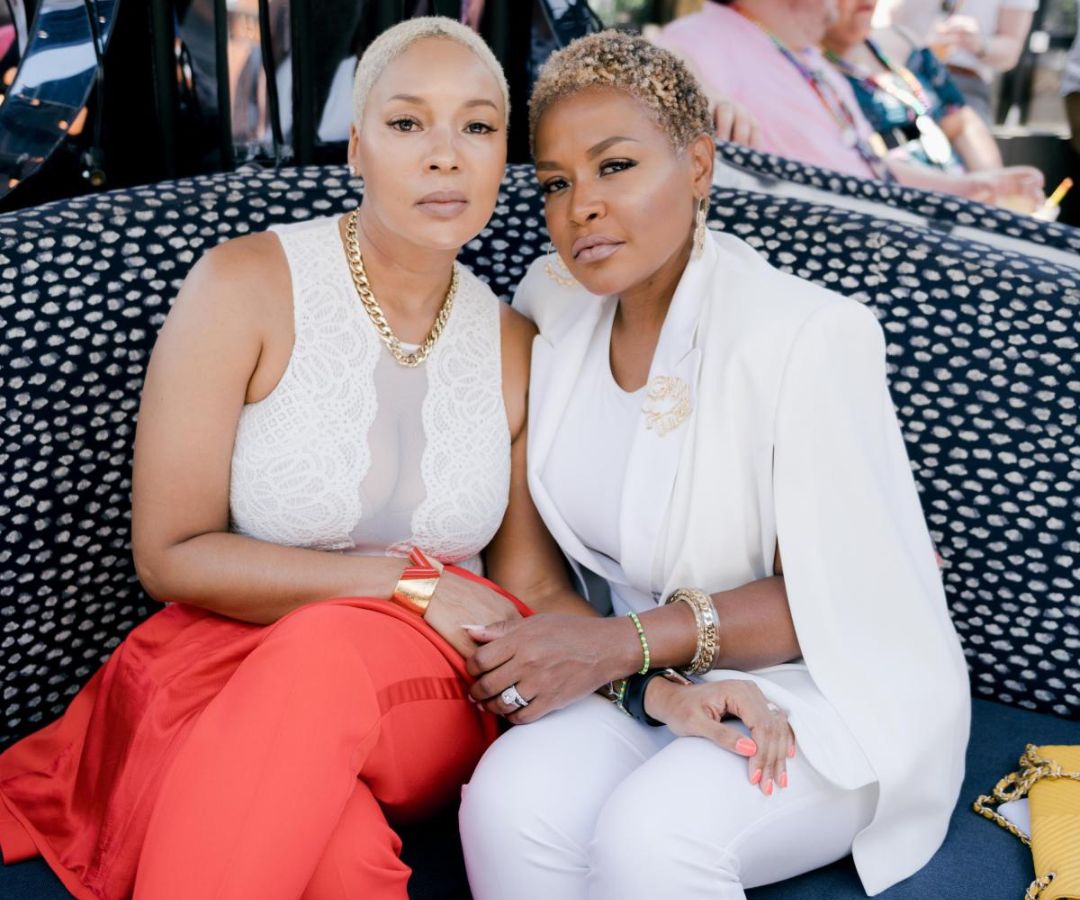 Tickets start at $30.
Bronx Pride Week & LGBT Expo
Where: 2134 Barnes Ave, Bronx
When : June 14-18.
-June 14, Our Gaze LGBTQ+ Short Films Screening from 6:30 p.m. – 9 p.m. at 448 East 149th Street Bronx, New York
-June 15, the Bronx Borough President Annual Pride from 6 p.m. – 9 p.m., at Rosa's At Park Restaurant
-June 16, the Bronx LGBT Expo from 12 p.m. – 7 p.m. with a tribute to Jose Ramon, founder and creator of The Bronx LGBTQ Expo and The White Shirt Project from 12 p.m. – 4 p.m. at the Bronx Museum of the Arts
-June 17, a pre-Juneteenth, inter-generational cookout at 2:00 p.m. in Crotona Park (located at N and Prospect Ave)
-June 18, the Bronx Pride Week Festival from 12 p.m. – 6 p.m. at Westchester Ave. between Brook Ave. and Bergen Ave.
Family Movie Night:
When : June 15th, 5pm
Where : The Battery
Enjoy a free outdoor showing of "Moana" at the Battery on June 15 at 5 p.m. RSVP is required. People are encouraged to arrive beforehand for games and live entertainment. Guests are welcome to bring their own picnic blankets into the park space within the general viewing areas, or purchase them on site.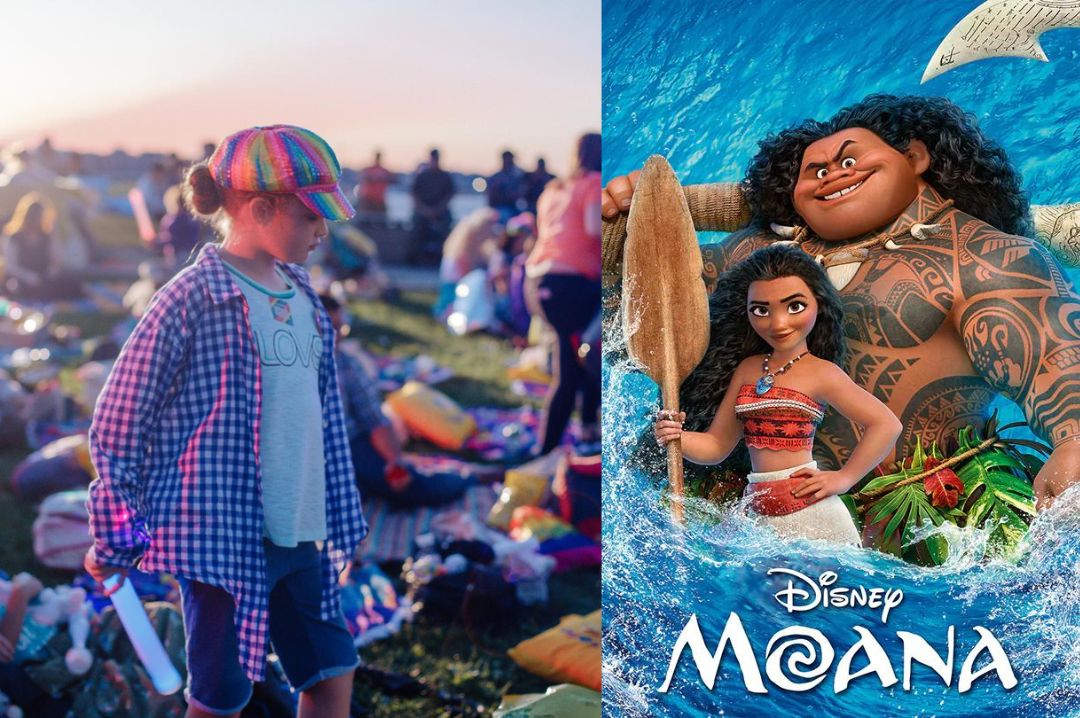 Love Above All Ball
Where : Rainbow Room, 30 Rockefeller Plaza, 65th Floor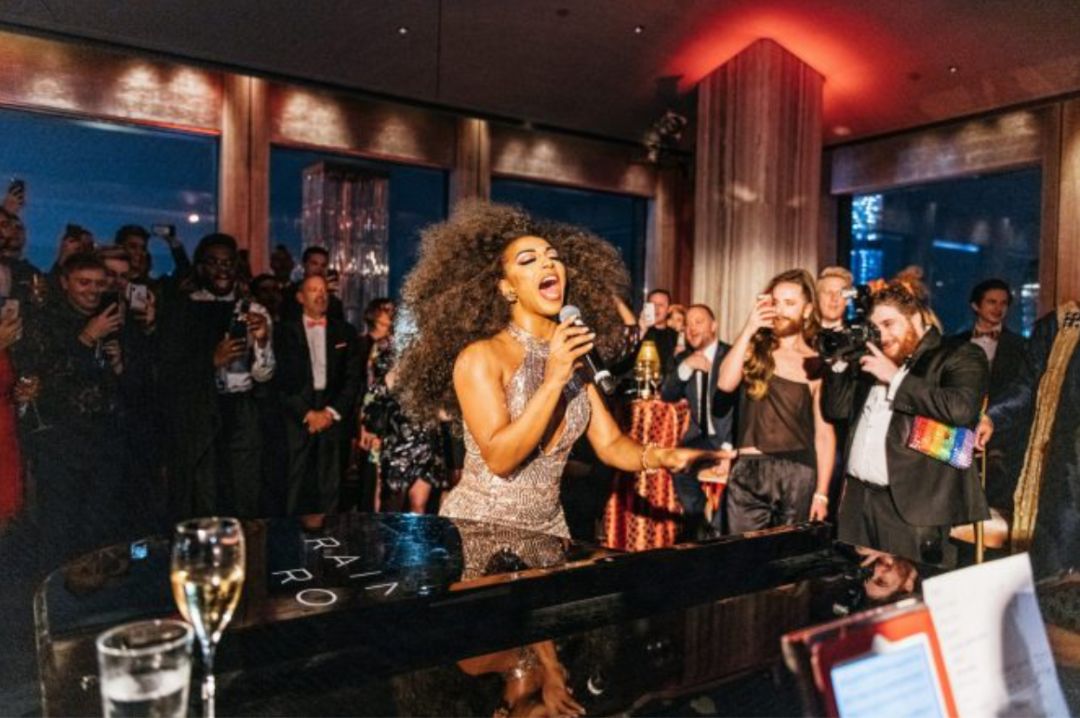 Rockefeller Center's Love Above All Ball is back and better than ever, kicking off on Pride weekend. The black tie event benefits Broadway Cares/Equity Fights AIDS, a non-profit that raises funds for social programs across the country — and features headliners Oliver Sim from The xx, Alex Newell, and DJ Mazurbate as well as performers Jinkx Monsoon, Honey Davenport, and House of Yes. Treat yourself to tickets here.
For more events, head to NYC Pride.
Written by Stuti Khetan, Beverage Trade Network

South San Francisco Conference Center, 255 South Airport Boulevard, South San Francisco, CA 94080, United States
Register Now
South San Francisco Conference Center, 255 South Airport Boulevard, South San Francisco, CA 94080, United States
Register Now