Spookiest Experiences to Put You in the Halloween Mood
Check out the scariest and coolest Halloween events in NYC starting from parties to haunted houses.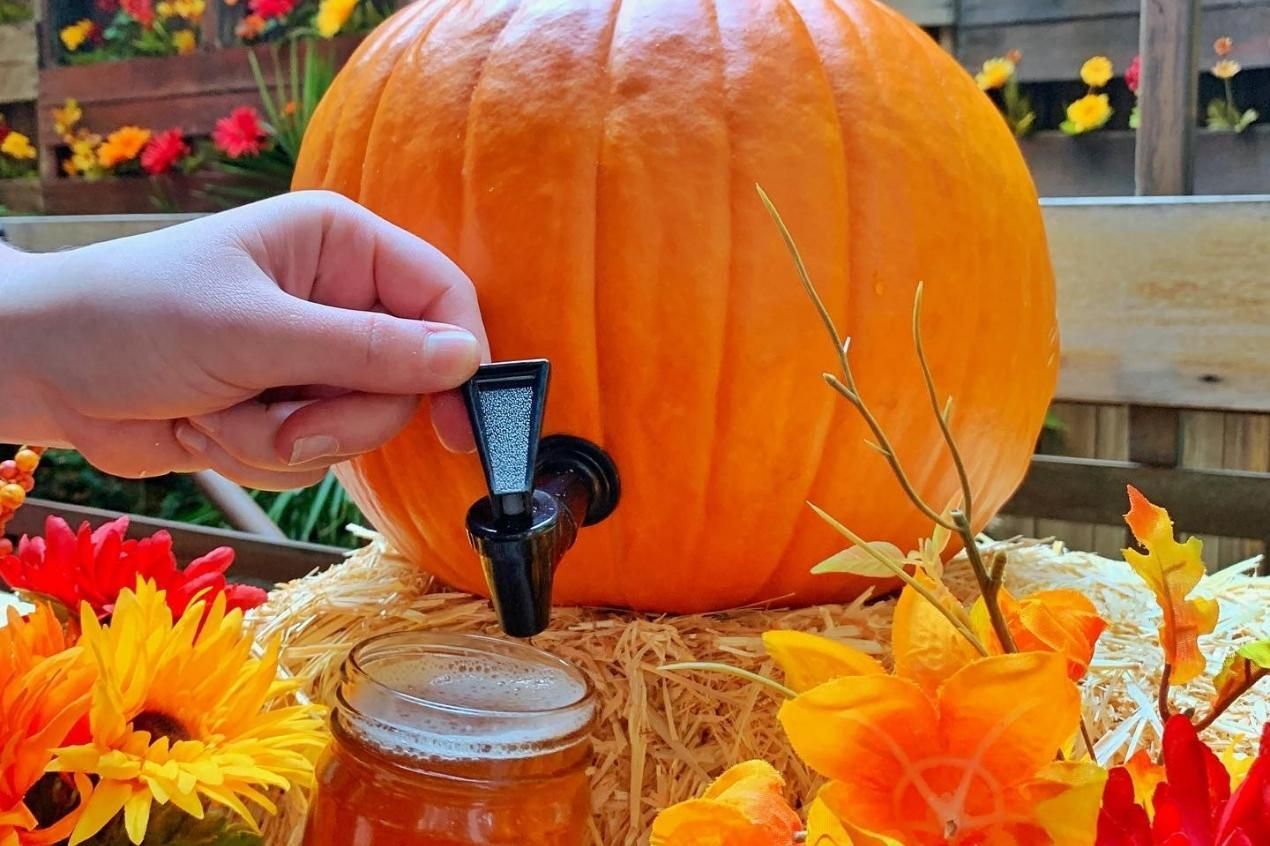 Although New York City is best renowned for bringing magic to the winter holidays, locals know that the festive atmosphere begins well before Thanksgiving. Halloween is about individual expression, which New Yorkers love, so it's no wonder that when October arrives, unexplainable energy fills the air.
Of course, the Halloween season includes wholesome fall activities like apple picking and leaf peeping, but it also means adrenaline seekers can get their fill of thrills at haunted homes, shiver-inducing pop-ups, and more. Here are some of the fun ways to celebrate Halloween in New York City throughout the month.
Dia de los Muertos at Time Out Market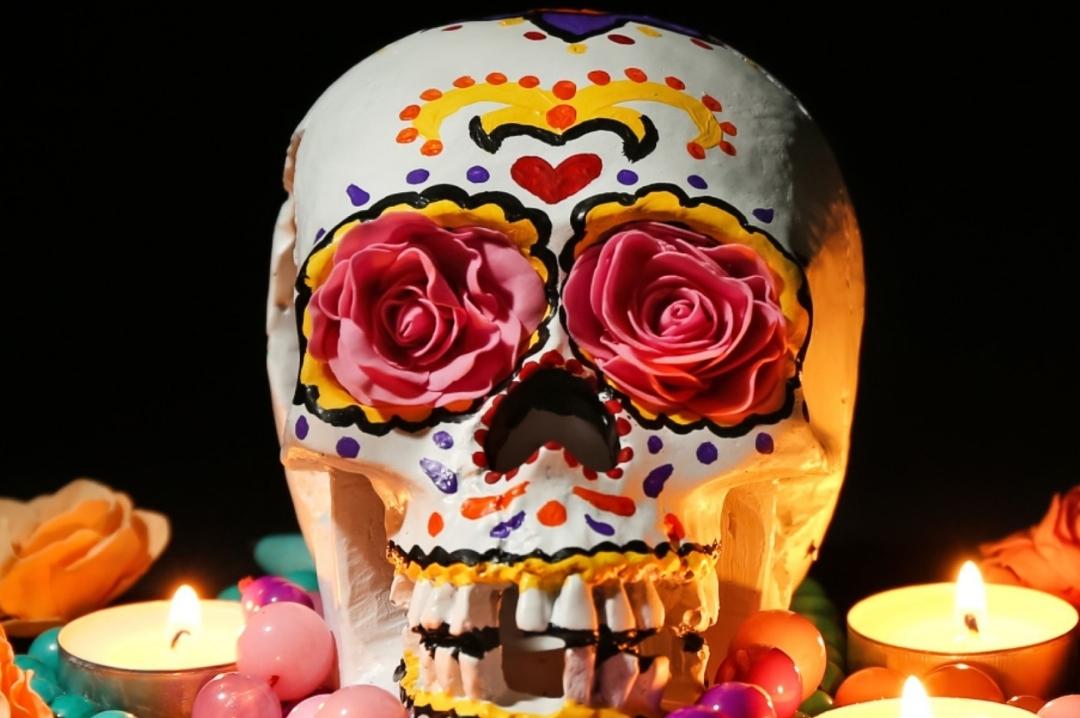 Image Source- Time Out Market New York
This Halloween, Time Out Market New York is honoring (and celebrating) the dead with a full week of freaky fun, including live music, drink specials, daily costume prizes, tarot card readings, pumpkin painting, and many more.
The celebrations begin on Friday, October 28 with a Dia de Los Muertos costume party at the Time Out Market Rooftop Bar, followed by live music from DJ Vada (6-10 pm) on Saturday, October 29, with prizes for best costume, Misguided Spirits Specialty Cocktails, photo booths, tarot readers, and more.
On Saturday, October 29th, Fornino will host a Halloween pizza-making class and mini-pumpkin painting at 10 a.m. You can also enjoy a costume yoga session with Volo Spots, as well as a costume party at the bar. Ronnie Roc and Company (DJ Torres and DJ Ray Suave) will offer music while you enjoy Misguided Spirits Specialty Cocktails, picture booths, tarot readers, and other activities.
On Sunday, October 30th, there will be a Halloween Family Matinee and mini-pumpkin painting on the fifth floor beginning at 10 a.m. and ending at 2 p.m. with a costumed dance party with Ronnie Roc and Co.
Want to enjoy a Halloween party to the fullest this is the ultimate place for you.
Price:
free entry
Address:
Time Out Market New York, Empire Stores,
55 Water Street, Brooklyn, NY
11201
Sip pumpkin ale in a beautiful beer garden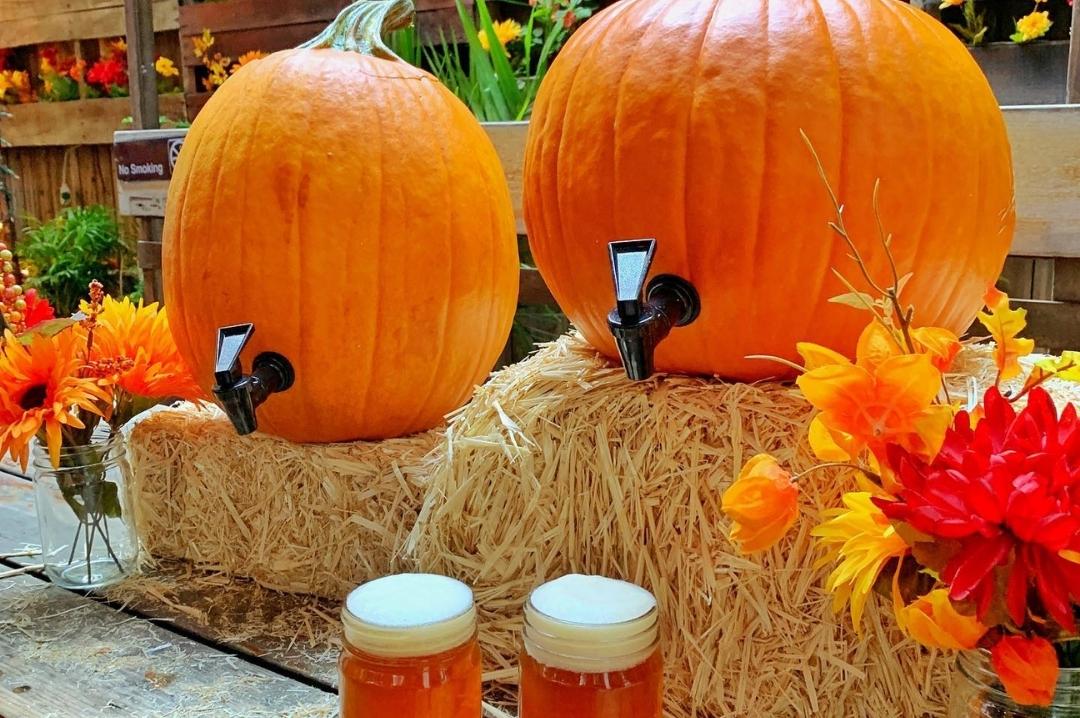 Image Source- Loreley Beer Garden
Loreley is celebrating all things fall with pumpkin kegs in their outdoor beer garden. Order a pumpkin keg loaded with pumpkin beer, or try one of the menu's pumpkin spice and cider beverages. After completing the Halloween decorations on October 14, the beer garden transformed from a fall wonderland to a frightening paradise.
Don't be concerned about the changing weather; the outdoor space is heated, so you'll stay warm while living your October fantasy. Enjoy some of the best Pumpkin Beer, Pumpkin Kegs, and Pumpkin Cocktails.
Price:
Free admission; pay per drink
Address:
7 Rivington Street,
New York, NY 10002
A Drinking Game NYC Presents: Hocus Pocus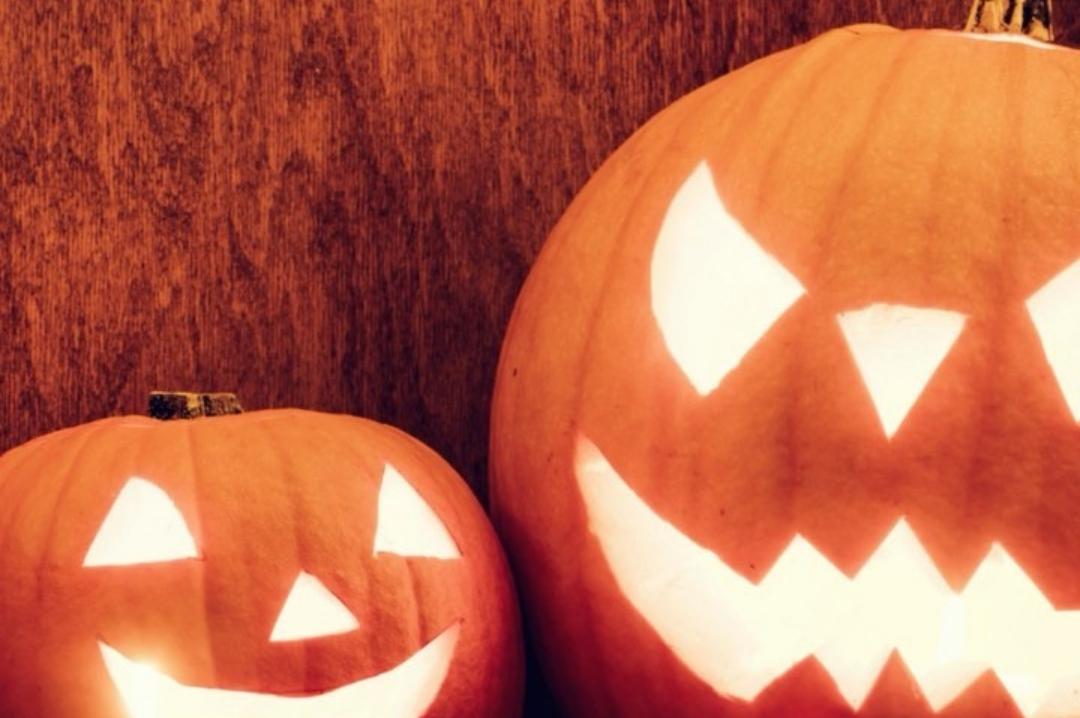 Image Source- The Bell House
What exactly is "A Drinking Game"? Take your favorite 80s or 90s movie, add a live staged reading, and a dash of your favorite beverage, and you've got yourself a killer cocktail. For a live audience, talented performers play cult classics. Only for one night.
Nothing screams Halloween like Disney's Hocus Pocus. With its dark humor and outstanding performances by Bette Midler, Sarah Jessica Parker, and Kathy Najimy, the 1993 campy classic is ideal for a drinking game. A brilliant cast of actors will conduct a staged reading of the film, and you'll follow along with your drink in hand, sipping your cocktail when a bell sounds for particular keywords and phrases (such as the repeated occurrences of "virgin"). You'll be completely enchanted at the end of the performance!
Address:
The Bell House
149 7th St
Brooklyn
11215
Coctelería de los Muertos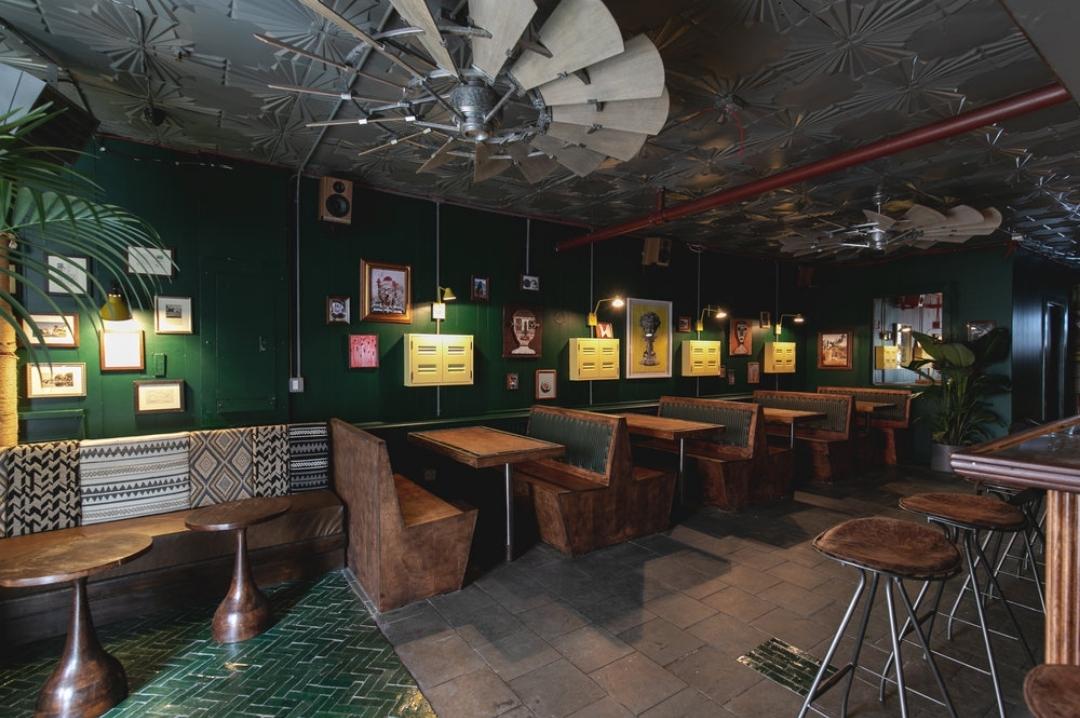 Image Source- Coctelería de los Muertos
Starting September 21, commune with the dead at Coctelera de Los Muertos, the annual pop-up at The Garret Coctelera.
The Nolita bar and restaurant is celebrating Da de Los Muertos through November 19. Decorations are by set designer Michael Harbeck that has gravestone cutouts on the walls and sculptural gravestones on the ceiling to resemble an inverted cemetery inspired by Stranger Things. You can also see custom-built altars referred to as those traditionally found in cemeteries and grave sites, hanging marigolds known as "flowers of the dead" (flor de Muerto), and white bulb string lights. You will also get woven blankets and textiles tableside to keep the guests warm.
You must order the Weeping in Queens prepared with white rum, pumpkin puree, orange bell pepper, cane, pumpkin spice rum, peach preserves, the Barry Marigold (tequila, carrot juice, agave, pumpkin seeds, pimento dram spiced liqueur), or the Juanny Appleseed (Pisco, chai, apple, hone, and aji Amarillo), along with tacos, shrimp ceviche, tuna tostada. Even all three if you like!
Address:
The Garret Cocteleria
349 Broome Street
Dance and Enjoy an Open Bar in the McKittrick Hotel's Lost Garden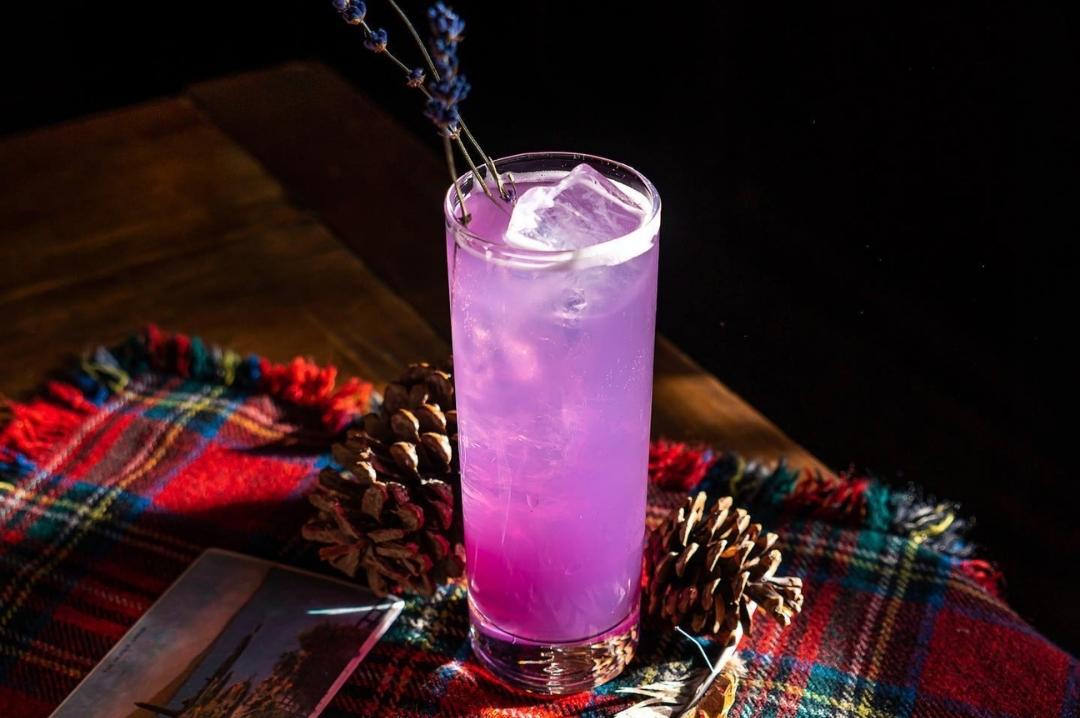 Image Source- The McKittrick Hotel
The McKittrick Hotel has established itself as the main autumn venue, and its Halloween Ball is said to be the largest to date. On Halloween weekend, Friday, Saturday, and Monday, you can visit the ball's Lost Garden, where "heavenly and hedonistic delights" intertwine—and become debaucherous with the help of an open bar and live entertainment. McKittrick even prepared a mood board to assist you in dressing for the part.
Address:
The McKittrick Hotel
& Sleep No More
530 West 27th Street
New York, NY 10001
Written by Aparna Dutta, Beverage Trade Network
Header Image Source: Loreley Beer Garden
South San Francisco Conference Center, 255 South Airport Boulevard, South San Francisco, CA 94080, United States.
Register Now
South San Francisco Conference Center, 255 South Airport Boulevard, South San Francisco, CA 94080, United States
Register Now