The Best Things to Do in New York City on Labor Day
To help you take advantage of the best of New York City here is a guide to the best events to participate in this Labor day weekend.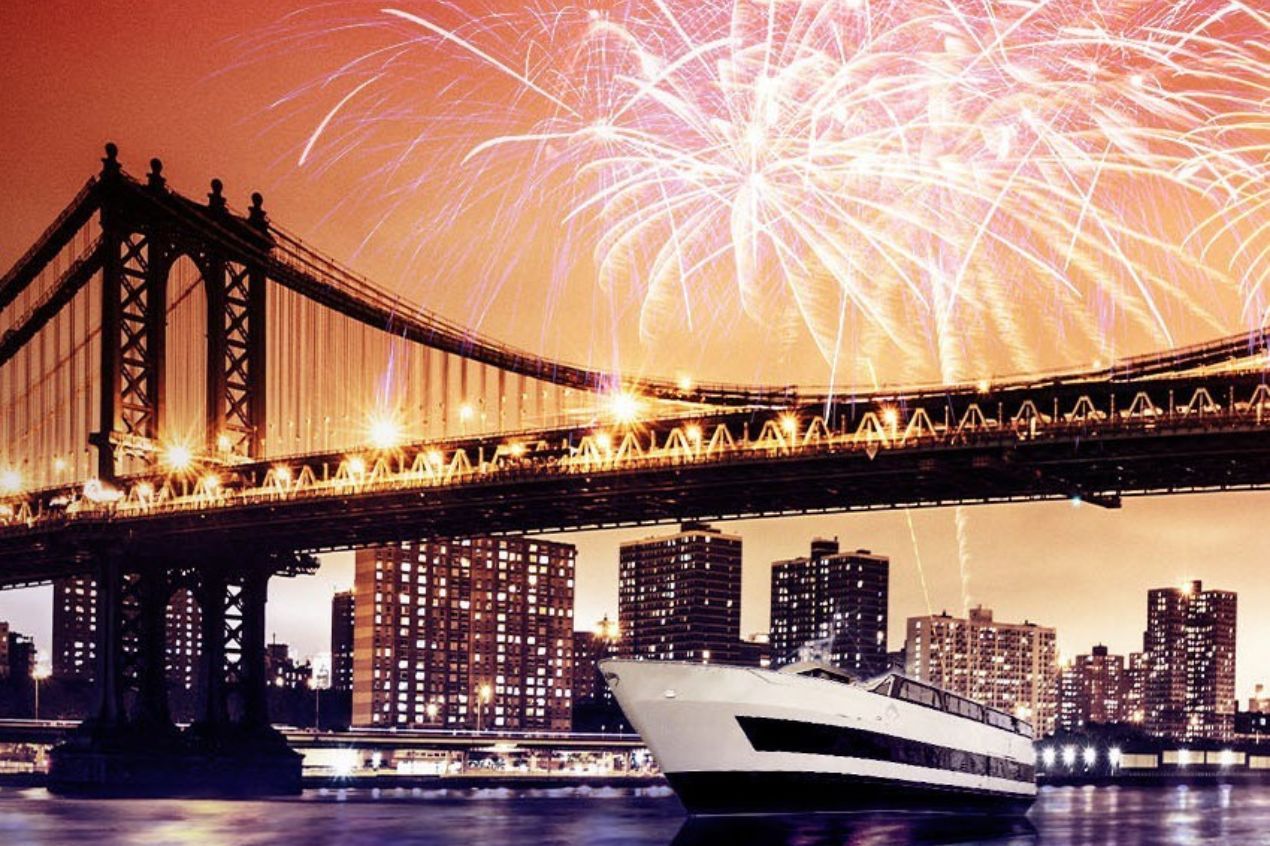 The purpose of Labor Day is to honor American workers. The origins of the holiday can be found in New York City in the late 19th century, during the rise of labor movements and unions among the working class.
Laborers demanded a national holiday, and on September 5, 1882, the first Labor Day Parade was organized in Union Square. The festival, which honors unions, also serves as the unofficial last weekend of the summer season.
Discover some of the best ways to enjoy the holiday weekend in New York City, from going to the historic Fifth Avenue Labor Day Parade to experiencing "one-wheel mayhem" at the NYC Unicycle Festival.
Celebrate the West Indian Day Parade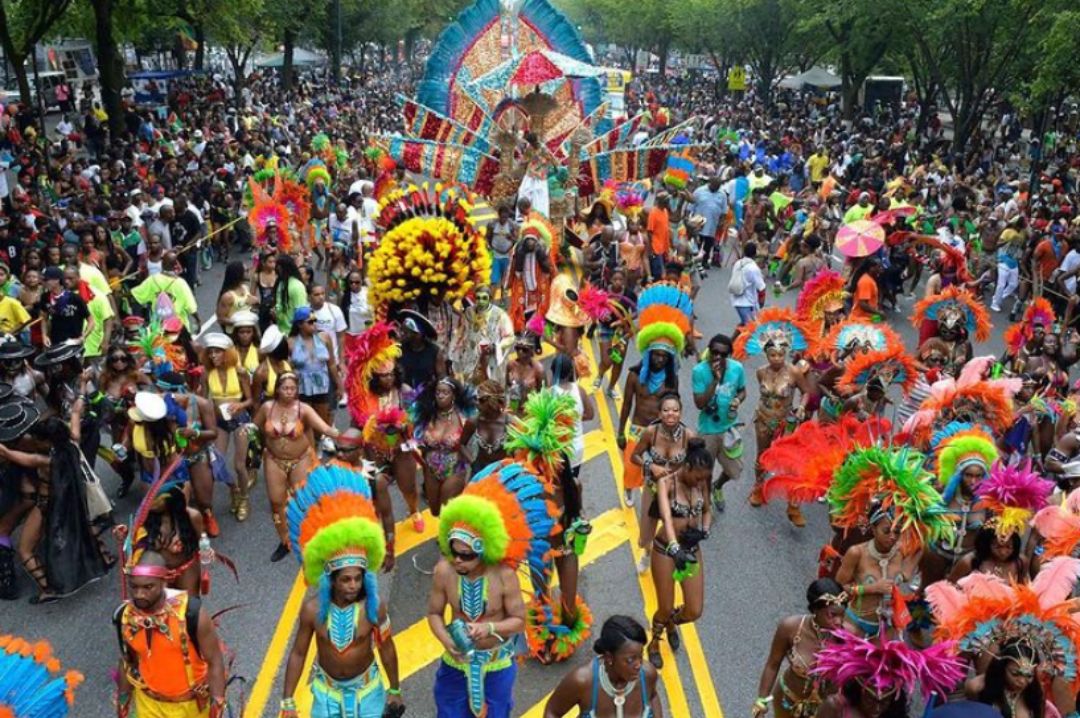 Image Source- West Indian American Day Carnival Association
Every Labor Day, the Caribbean culture, arts, history, and traditions are honored at the West Indian Parade in Brooklyn. Due to the fact that it is always held on Labor Day as the closing event of New York Caribbean Carnival Week, this parade is sometimes referred to as The New York Caribbean Carnival Parade and occasionally as The Labor Day Parade. You can expect to witness eye-catching costumes, live music, and more during the parade. To know more about the event you can visit West Indian American Day Carnival Parade.
Location:
1561 Bedford Avenue, Brooklyn,
NY 11225
Phone:
718-467-1797
Cheers the Workers at the Labor Day NYC Parade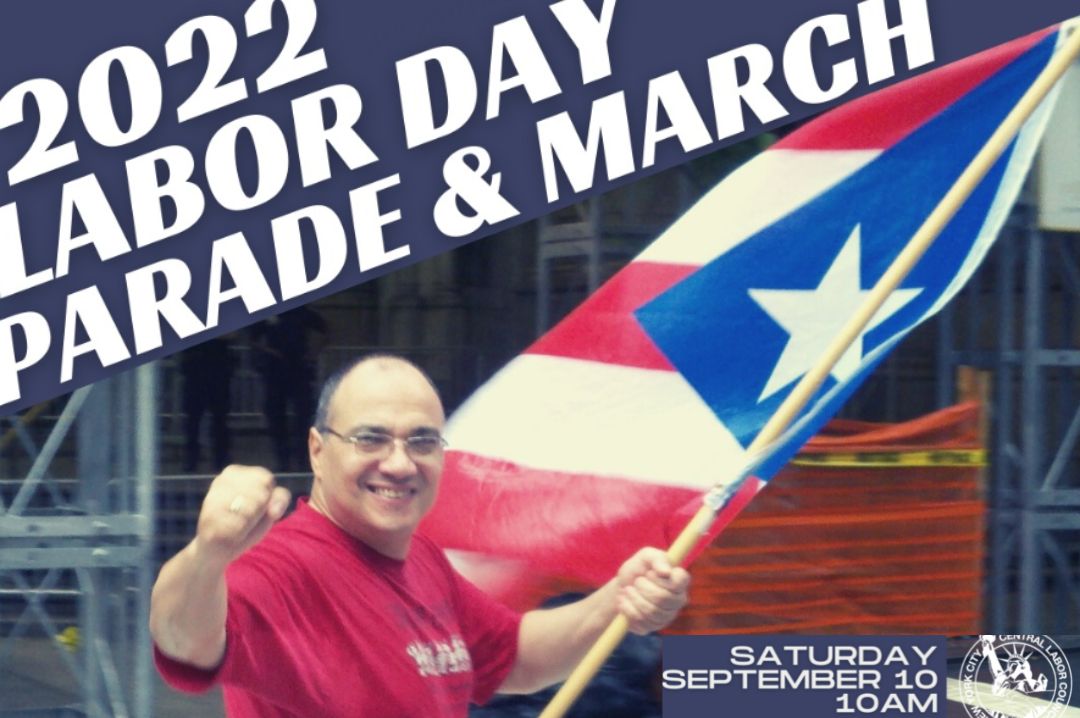 Image Source- New York City Central Labor Council
The actual NYC Labor Day Parade takes place the weekend after Labor Day in NYC. The Labor Day Parade has served as a platform for the country's laborers and union groups fighting for improved working conditions for Americans ever since it was first conducted in 1882. This year the parade will be the first in-person event since 2019. It will take place on September 10 at 10 a.m. from Fifth Avenue and 44th Street before going towards 64th Street.
Know more about the event Here.
Location:
44th Street & Fifth Avenue
New York, NY 10036
Cruise into Labor Day Weekend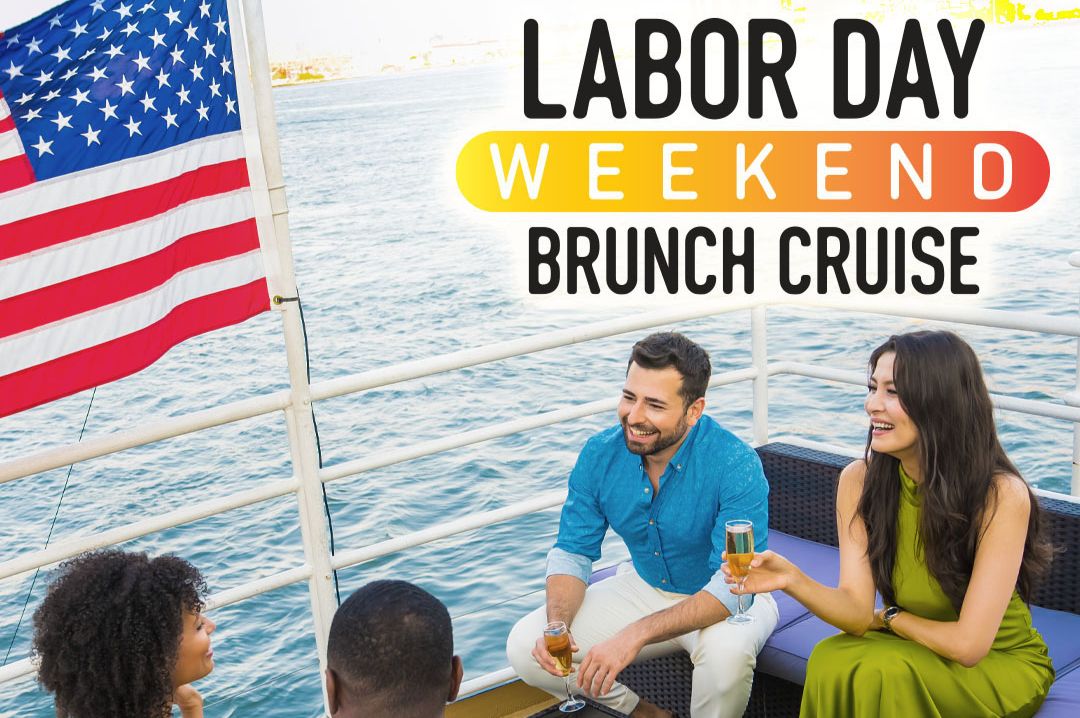 Image Source- Event Cruises NYC
On this Labor Day Brunch NYC Cruise, you can celebrate Labor Day with your friends and family while sipping mimosas. You will be treated to a special Labor Day brunch meal on the cruise, along with endless mimosas, and stunning views of New York City.
Event Cruises NYC is offering a special Labor Day Weekend cruise around New York Harbor and down the Hudson River. Upgrade to their Sky Deck admission for priority boarding and unique access to the spectacular NYC views for the ultimate Labor Day Brunch Cruise experience. Dress up and bring your camera to get candid shots on the Sky Deck. This cruise experience can become an unforgettable end of summer for you. Oh! and don't miss out on hitting the dance floor because their live DJ will come with the best dance & party playlist so that you can dance to your heart's content.
Boarding Info:
-Departure: Sept 3, 4, 5, 2022 12:00pm
-Departure point: Pier 36 (NY)
-Boarding: 11:30am | Cruising: 12:00pm - 2:00pm
-For more information and to purchase your ticket, click Here
Location:
2 East 42nd Street
New York, NY 10017
Contact:
(917) 671-9710
Watch the US Open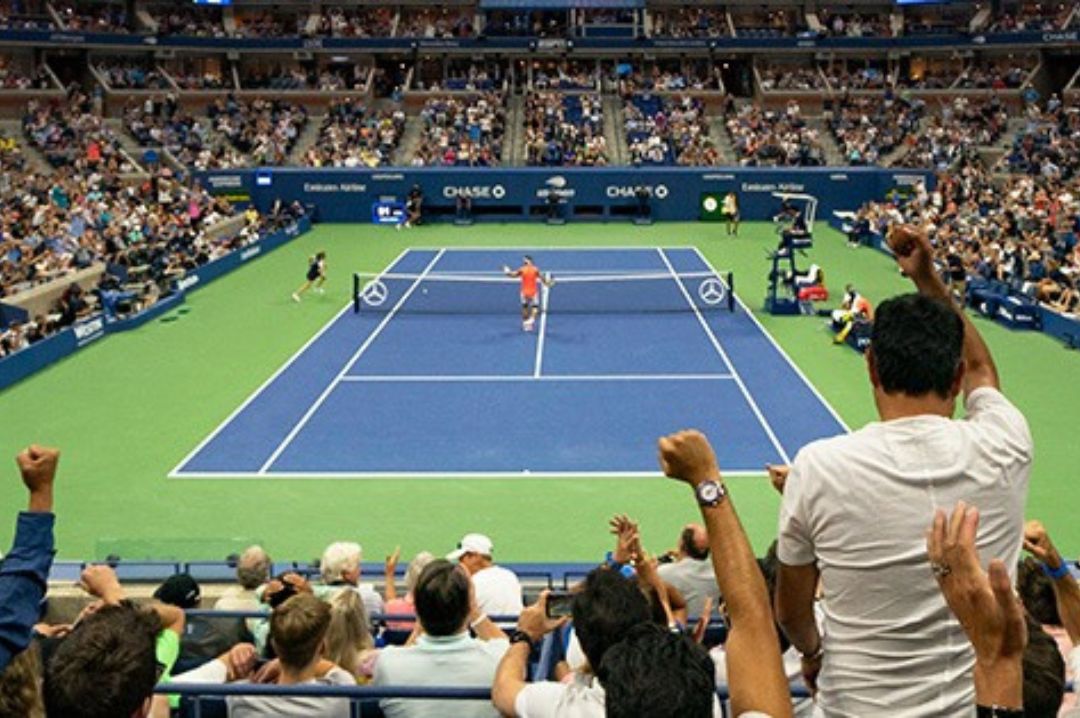 Image Source- US Open Tennis Championship
To enjoy more family and sport-oriented activities you can visit the USTA Billie Jean King National Tennis Center in Queens to watch one of the top tennis tournaments in the world. The US Tennis Open is the most popular sports event in New York City during Labor Day Weekend, and for good reason. The Billie Jean King National Tennis Center is magnificent, and you will get an amazing crowd. You may watch Men's and Women's Rounds 3 and 16 during Labor Day Weekend.
Purchase your ticket Here.
Enjoy sips and sights at TimeOut Market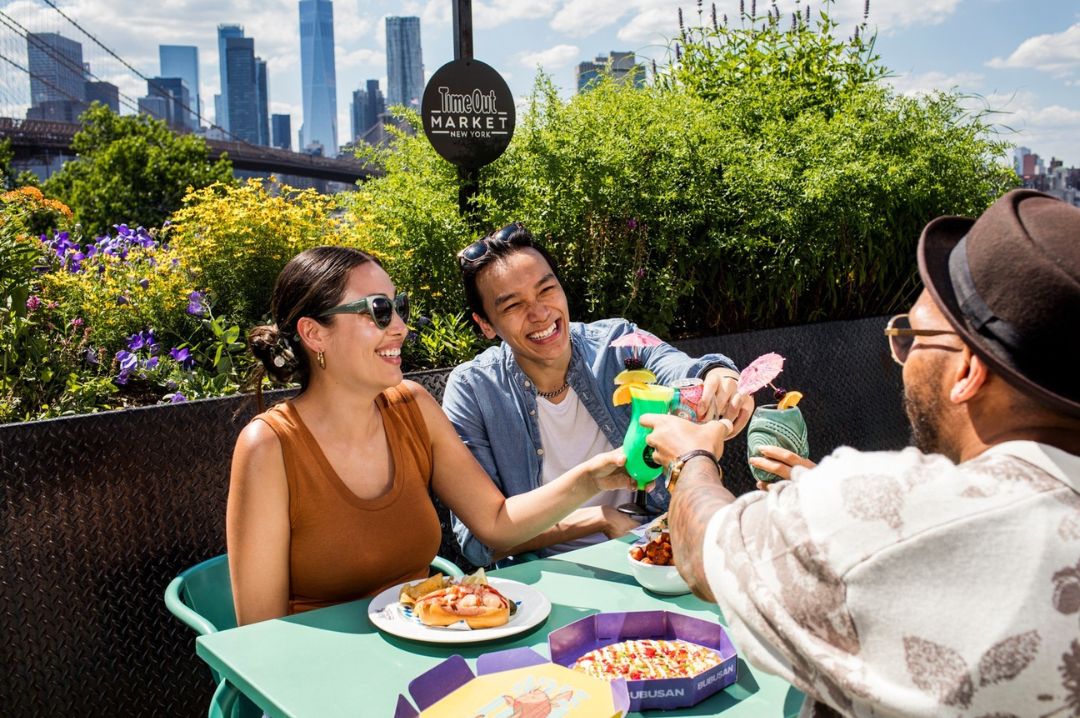 Image Source- TimeOut Market New York
During Labor Day Weekend, TimeOut Market New York will make its rooftop terrace available to visitors. You can visit the market and enjoy the food and drink from the top chefs, restaurants, and bars that have won numerous awards while soaking in the amazing views of the East River and city skyline from Dumbo.
You can also dance to the DJ music as there will be live DJs will be spinning music, including DJ Ignishun, Ronnie Roc, Co Salsa, Price I$ Right, and others the entire weekend.
Location:
Time Out Market New York, Empire Stores,
55 Water Street, Brooklyn, NY
11201
Written by Aparna Dutta, Beverage Trade Network
South San Francisco Conference Center, 255 South Airport Boulevard, South San Francisco, CA 94080, United States.
Register Now
South San Francisco Conference Center, 255 South Airport Boulevard, South San Francisco, CA 94080, United States
Register Now