What to do in New York this December
Christmas Day, New Year's Eve and festive markets headline the event itinerary of a New York December. Time to round off 2021 in style.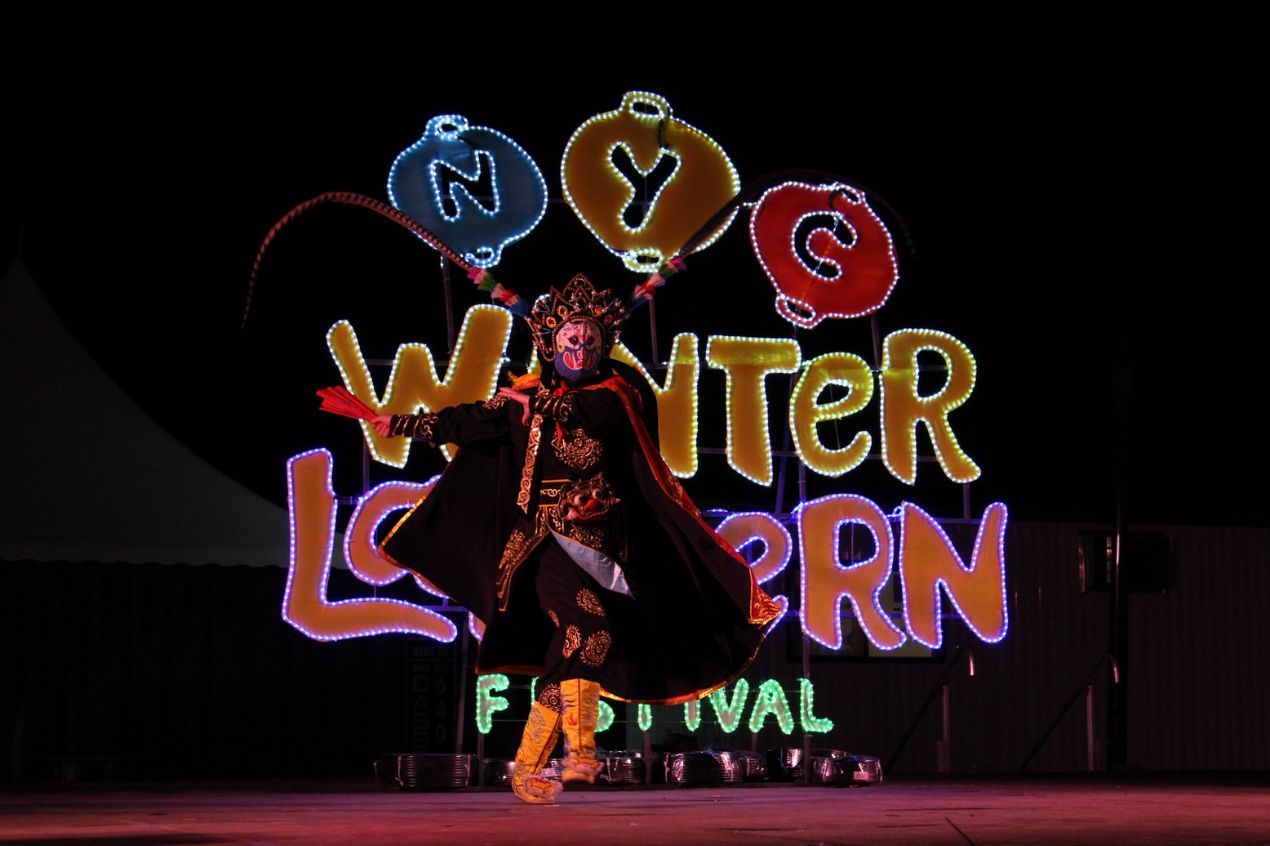 New York has a lot to offer for residents and visitors all year long. But during the holiday month, the city becomes truly magical, with an array of festivities and activities on offer. From the iconic Rockefeller Christmas Tree lighting up at the start of the month to the New York Knicks playing at Madison Square Garden on Christmas Day, here's what to do in NYC as 2021 comes to a close.
Illuminate the Farm by NYC Winter Lantern Festival
(All through December)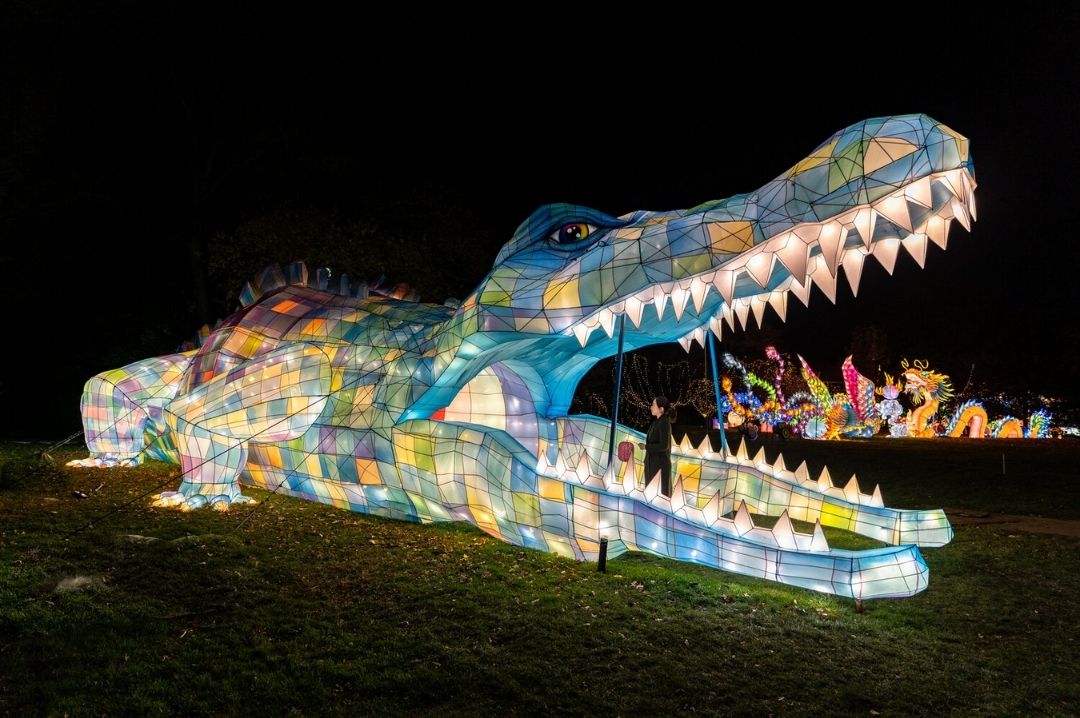 Alligator Lantern at NYC Winter Lantern Festival, Source Website
Queens County Farm will transform into an illuminating, immersive, and radiant oasis with the return of the 'Illuminate the Farm' festival between November to January. In what has become a go-to festive market for lots of New Yorkers, Illuminate the Farm is a dazzling display of festive holiday lights and handmade lanterns in the shape of farm animals and more. Start off your series of watching New York lighting up as 2021 comes to a close with this colorful and dazzling festival.
The Illuminate the Farm festival will also be held at two other locations in New York apart from Queens County Farm. Those will be Staten Island and Long Island.
Price-
General admission- $24.99
Youth (age 3 to 12)- $16.99
Holiday week- $29.99 per person ($16.99 for youth)
Where- Queens County Farm Museum, 73-50 Little Neck Parkway Queens, NY, 11004
Timings- Thursday to Sunday (Open daily from 16th December to 1st January) 4:30 pm to 9:30 pm
The Rockefeller Christmas Tree
(Tree lights up December 1)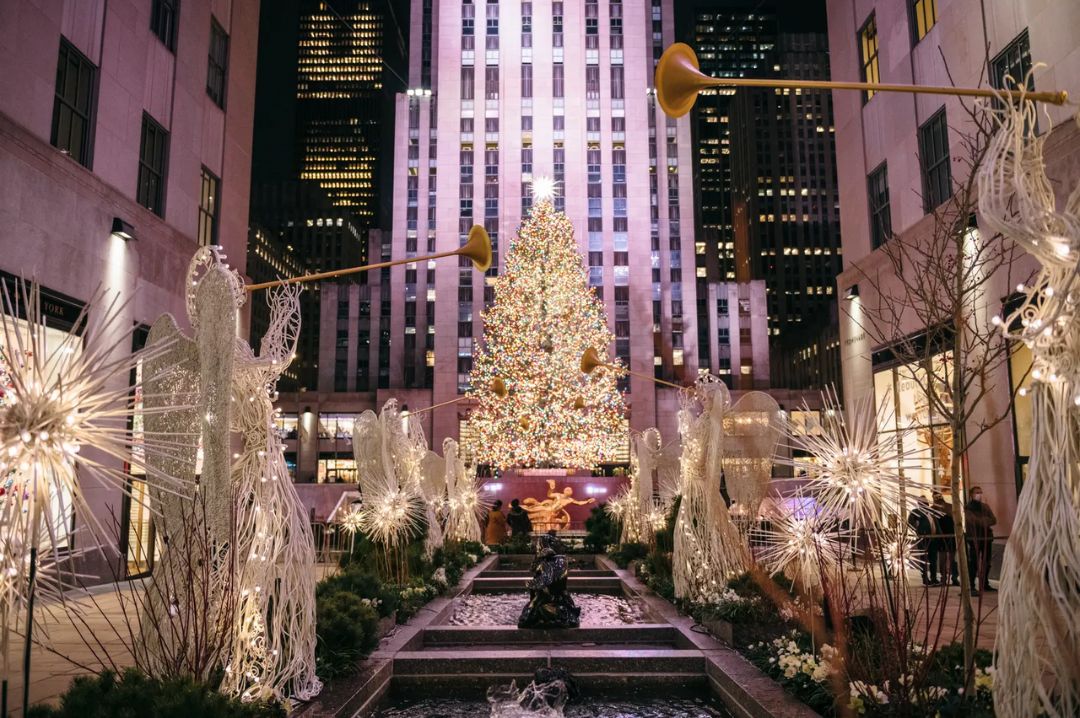 The Iconic Rockefeller Christmas Tree, Source Website
New York City's beaming pride and joy, The Rockefeller Christmas Tree will once again light up to declare the beginning of the Christmas season. This year's tree will be coming from Elkton, Maryland, and will arrive at the Rockefeller Center by November. While the tree changes year on year, the thrill and annual sense of wonderment never cease for both New Yorkers and visitors. An activity that has now become a tradition for more than eight decades, the Rockefeller Christmas Tree is one of the biggest Christmas attractions the city has to offer.
Price- Free Entry
Where- 30 Rockefeller Plaza, New York, NY 10112
Timings- 6 am to 12 am
Christmas Day- All day
New Year's Eve- 6 am to 9 pm
Grand Holiday Bazaar
(December 1 to December 22)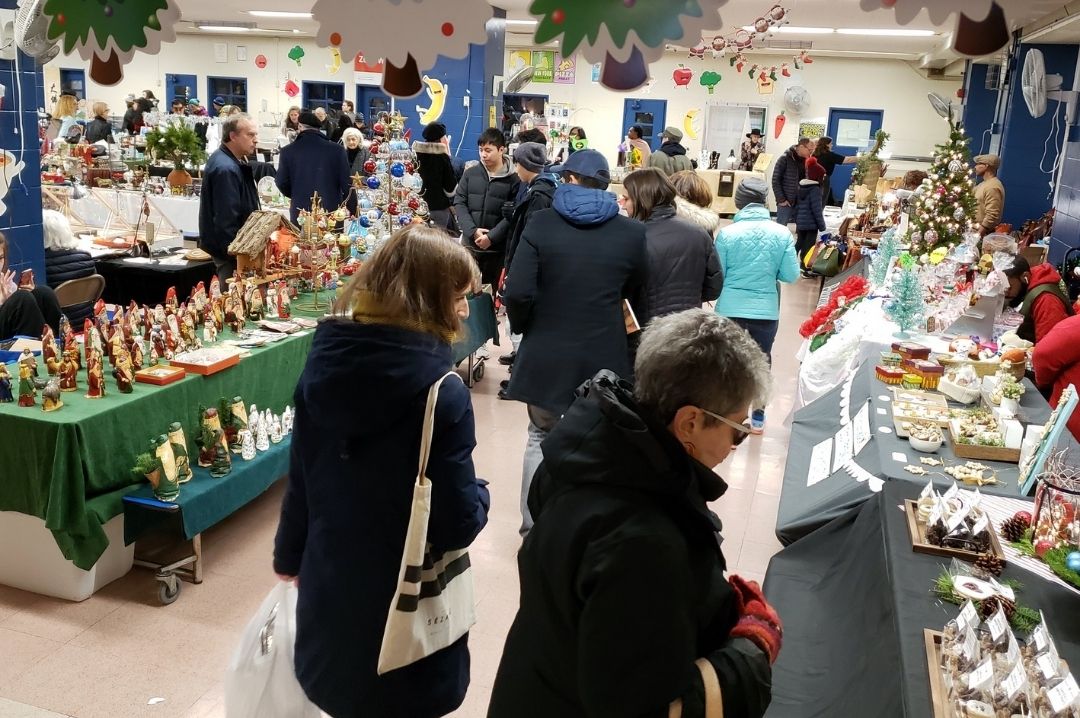 Grand Bazaar NYC, Source Facebook
New York's holiday bazaar has a lineup of fancy markets throughout the city. Manhattan's Upper West Side is home to the Grand Holiday Bazaar, a seasonal version of its iconic flea market. Starting at the end of November, Grand Holiday Bazaar will be open till the 22nd of December and is the only market that is both indoors and outdoors with rotating merchants.
The bazaar will be home to 150 plus handpicked independent local artisans and dealers. Handmade holiday decorations, jewellery and furniture, rare antique silver and glassware, and of course delicious artisanal chocolates and foods, Grand Holiday Bazaar will have tons of amazing things to shop for.
Price- Free entry
Where- Grand Bazaar NYC, 100 West 77th St., NY, NY 10024, (At Columbus Avenue)
Timings- 10 am to 5 pm
Sunday Fundaze at The Delancey Rooftop & Lounge
(First three Sundays of December)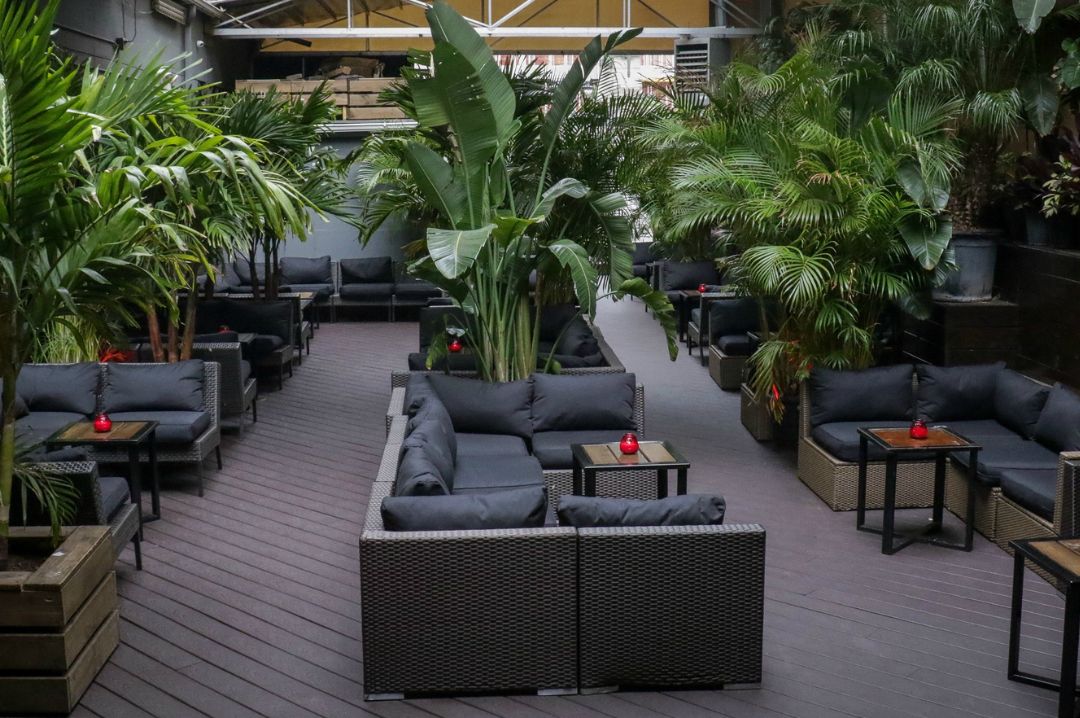 The Delancey, Source Facebook
Before the Christmas spirit engulfs New York, there is a place that will provide the thrills in NYC. The Delancey will host a rooftop brunch on the first three Sundays of December (5th, 12th and 19th). The brunch party is a two-spot event, you can chill on the rooftop sipping on some drinks or let your hair down in the indoor lounge.
On the menu, there's a two for one offer on top-shelf drinks until 3:30 pm. Live music from three DJs, DJ Mace, DJ Don Marijuan, and DJ Gee BK. A la Carte brunch tables are on a first come first serve basis, and the entire party has no reservations except tickets for full admission to the day party.
Price- Day party admission $10
Where- The Delancey, 168 Delancey Street, New York, NY 10002
Timings- 2 pm onwards (2 for 1 drinks from 2 pm to 3:30 pm)
Bottomed Out Brunch Comedy Show
(Sunday, December 5)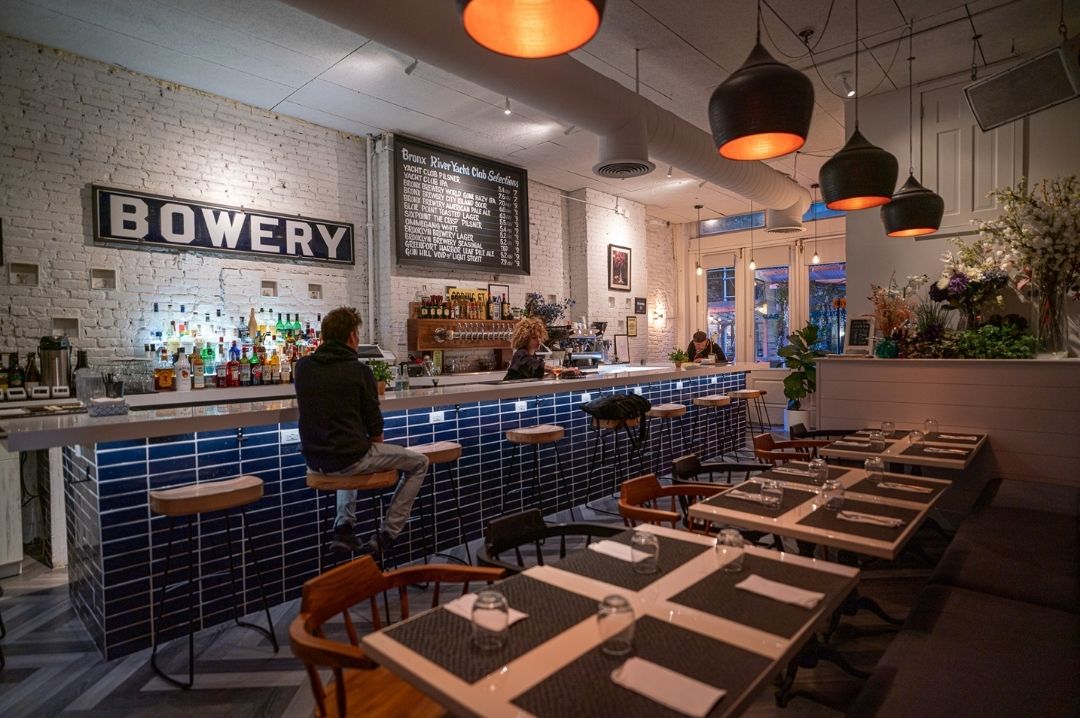 Bronx River Yacht Club, Source Facebook
Some of New York's funniest comedians, consisting of people from networks like HBO, NBC, Comedy Central, and more, will be making an appearance in Greenwich Village for a special brunch comedy show. The Comedy Shop, hidden behind the Bronx River Yacht Club will be hosting this event which will combine food, drinks and laughs. There are three separate tickets available, divided into:
Comedy show only tickets.
Comedy show tickets plus 1-hour bottomless brunch.
Comedy show tickets plus 1-hour bottomless brunch plus VIP Meet & Greet.
For those who prefer vegetarian fare, the event will also have vegetarian options available. The whole table needs to make the same ticketing decision, so decide thoroughly prior to purchasing.
Price-
Comedy Show- $12
Comedy Show + Bottomless Brunch- $45
Comedy Show + Bottomless Brunch + VIP Meet & Greet- $65
Where- Bronx River Yacht Club, 167 Bleecker Street #Ground Floor, New York, NY 10012
Timings- The show starts at 12:30 pm
New York Knicks vs. Atlanta Hawks
(Saturday, December 25)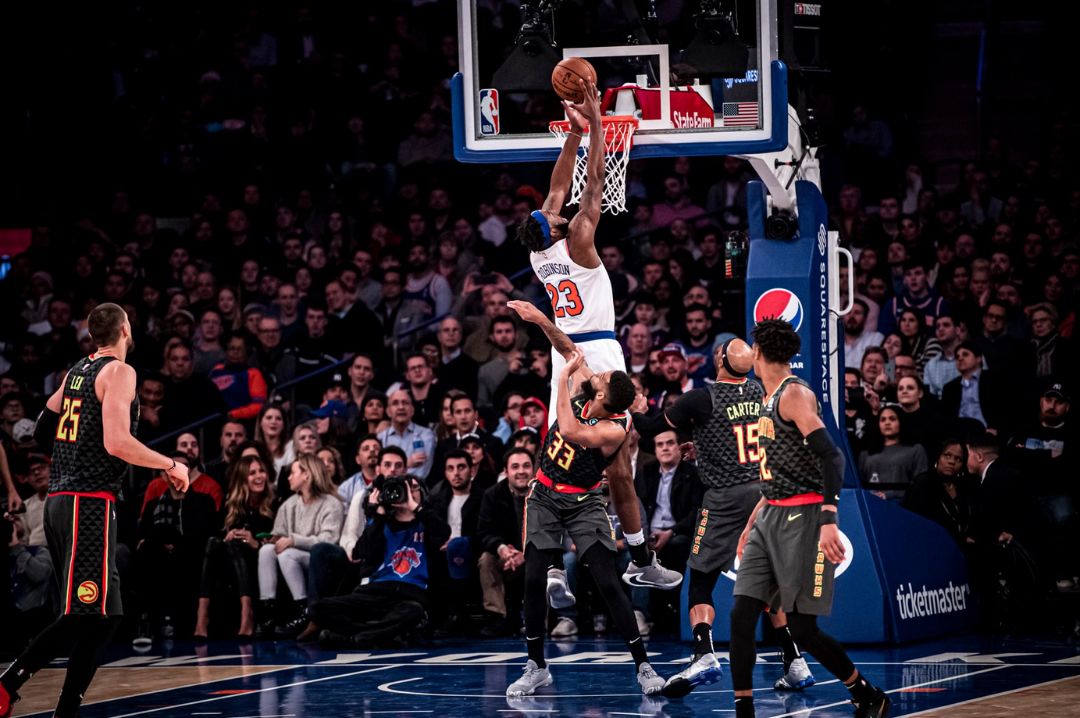 A Mitchell Robinson throwdown, Source Facebook
The raucous Knicks supporters and the legend that is Spike Lee will be courtside as Christmas basketball returns to the Garden. The Christmas games, which usually spread cheers to the billions of NBA fans all over the globe, but Madison Square Garden won't necessarily have the same atmosphere, thanks to one Mr Trae Young and his antics during the two teams' collision in the first round of playoffs this past season. Expect fireworks both on the court and off it come Christmas day. The Hawks also play their first Christmas game since 1989, so a lot is riding on this one, apart from just the bragging rights.
Price- $175 to $814
Where- Madison Square Garden, 4 Pennsylvania Plaza, New York, NY 10001
Timings- 12 pm onwards
New Year's Eve at The Empire Rooftop
(Friday, December 31 and Saturday, January 1)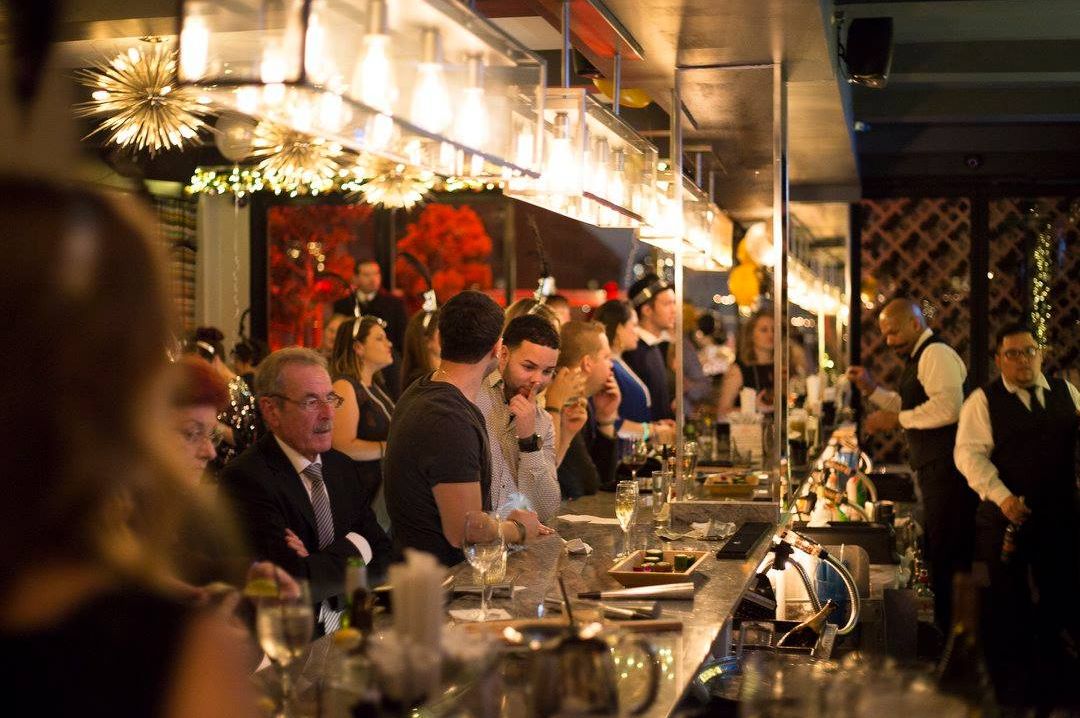 New Year's Eve 2017, Source Facebook
New Year's Eve in New York will be, to put it nicely, a ride. If you are one of those New Yorkers who won't be settling on the couch and bringing in the New Year watching a flick and sipping on a drink, you will need to book your spot in advance. There will be tons of places vying for your attention with their offerings, and we have one that could well sway you away from all those places.
New Year's Eve at The Empire Rooftop will be a party on The Empire Hotel's 12th floor. There will be an open bar from 9 pm to 1 am, Hors d'Oeuvres served from 9 pm to 10:30 pm, desserts served between 10:30 pm and 11:30 pm followed by a champagne toast. On the entertainment side, there will be live entertainment from 9 pm to midnight, featuring Steve Maglio and The Stan Rubin Orchestra. There will also be a DJ at midnight until the closing of the party. Ticket holders are advised to come in festive cocktail attire.
Price-
General Admission- $150
VIP Admission- $250
Where- The Empire Rooftop, 44 West 63rd Street, New York, NY 10023
Timings- 9 pm to 1 am
Header Image- NYC Winter Lantern Festival, Source Facebook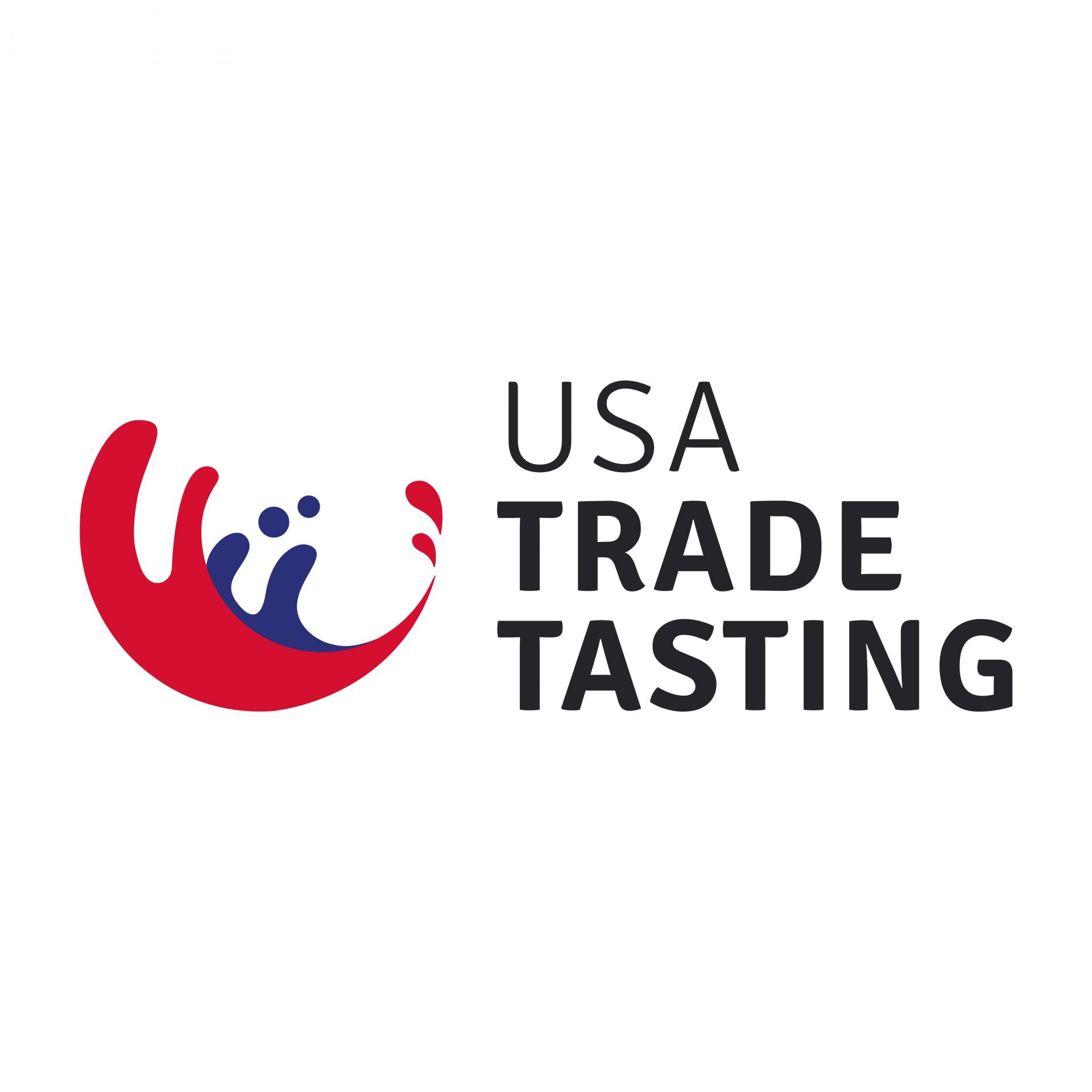 Morgan MFG, 401 N Morgan St Suite #204A, Chicago IL 60642
Register Now
South San Francisco Conference Center, 255 South Airport Boulevard, South San Francisco, CA 94080, United States.
Register Now
South San Francisco Conference Center, 255 South Airport Boulevard, South San Francisco, CA 94080, United States
Register Now