What to do in NYC in September
From concerts to wine fests, here's what NYC has to offer you this September.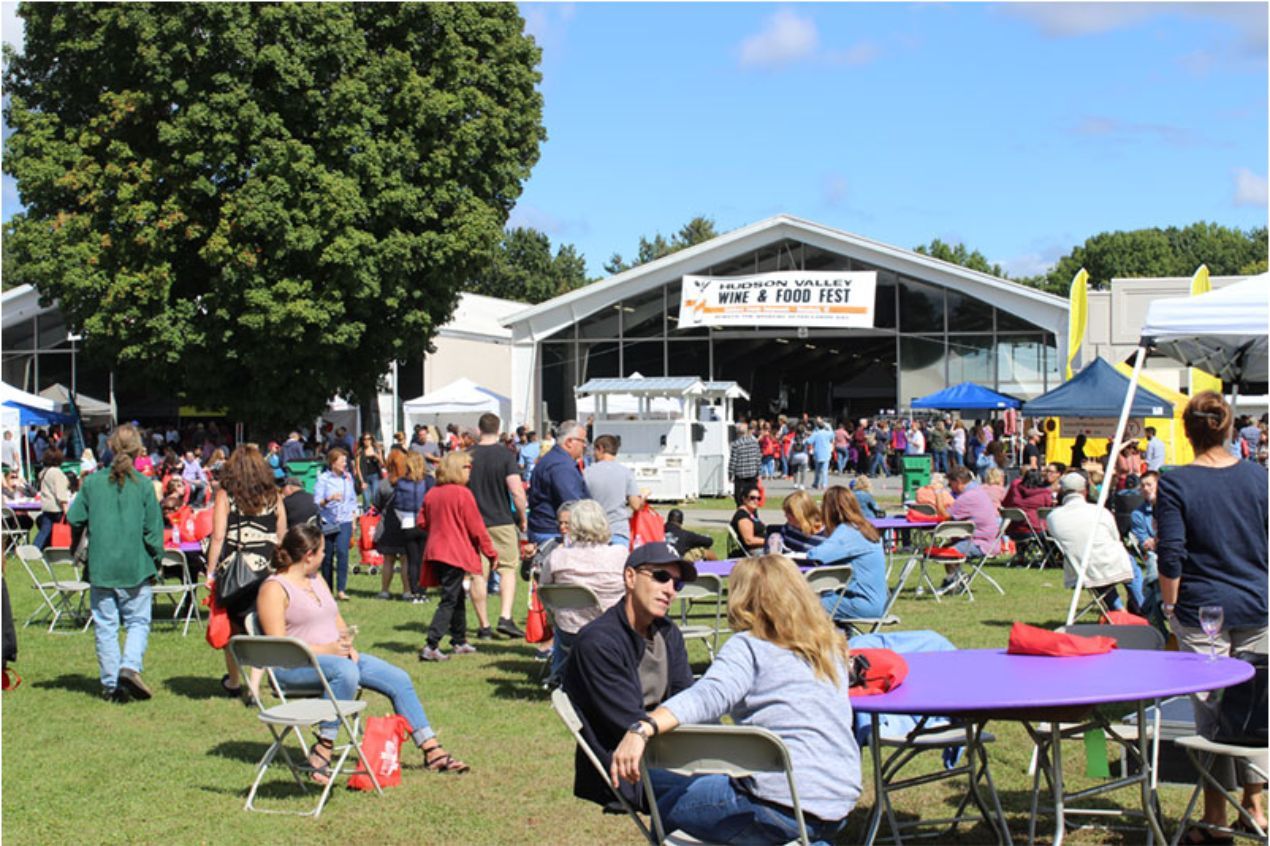 No matter the day, time, or place - there's something or the other happening in NYC to keep you entertained. As summer fades and fall starts to set in, New York City once again offers us a variety of events to indulge in. From drinking and dancing to enjoying the US Open, here's what you need to add to your 'NYC to-do list' this September.
US Open Tennis
(August 30 to September 12)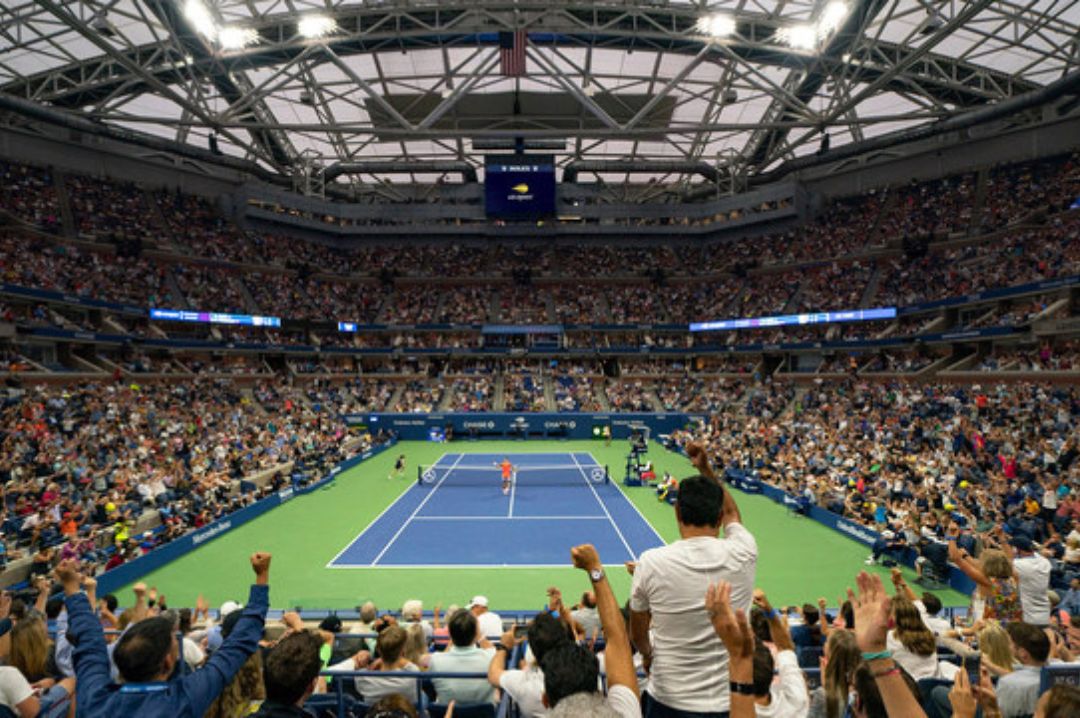 USTA Billie Jean King National Tennis Center, source: website
The much-awaited Grand Slam tournament of the year, the US Open Tennis is scheduled for this September. The US Open is an iconic event in American sports and it will allow 100% spectator capacity once again. The matches will be held at the spectacular USTA Billie Jean King National Tennis Center. The qualifying matches will be restricted from the fans but you can definitely enjoy the semi-finals and finals. This year we'll miss Roger Federer, but the tournament will be head to head as world's no.1 Novak Djokovic and world's no.3 Rafael Nadal will be heading the men's single field. No matter how the tournament nets out, it's always fun to watch it unfold in person.
Buy tickets here.
Springsteen on Broadway
(September 2)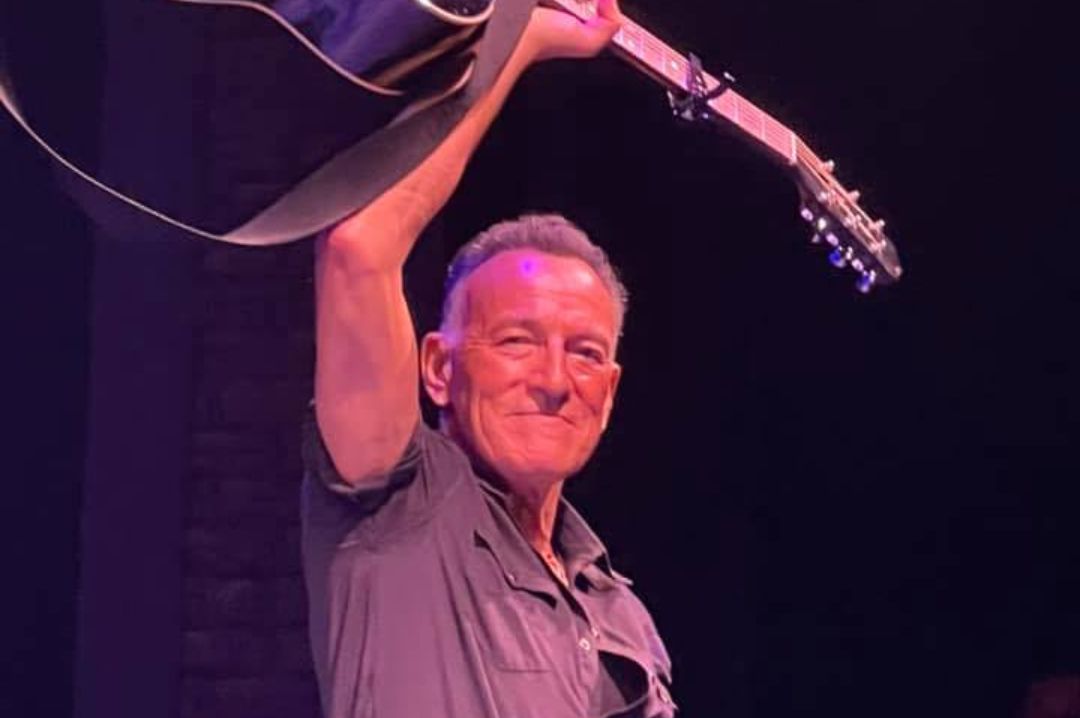 Bruce Springsteen, source: Facebook
Are you ready to relive the 60s, 70s, and 80s in true Bruce Springsteen style? Then head on over to the St. James Theatre for a night full of solo performances by Bruce, his guitar, his piano, and his stories. The on-stage action will definitely keep you up the entire night, humming to Bruce and his tunes. The concert is going to be based on Bruce Springsteen's best-selling autobiography 'Born to Run' - so we know a lot of good stories and memories are in order. The event is specifically for fully vaccinated fans and 16 and younger must be accompanied by a vaccinated adult and provide a negative antigen/PCR test.
Where - St. James Theatre, 246 W 44th Street, New York City, NY 10036,
Buy tickets here.
Glow Labor Day Weekend
(September 5)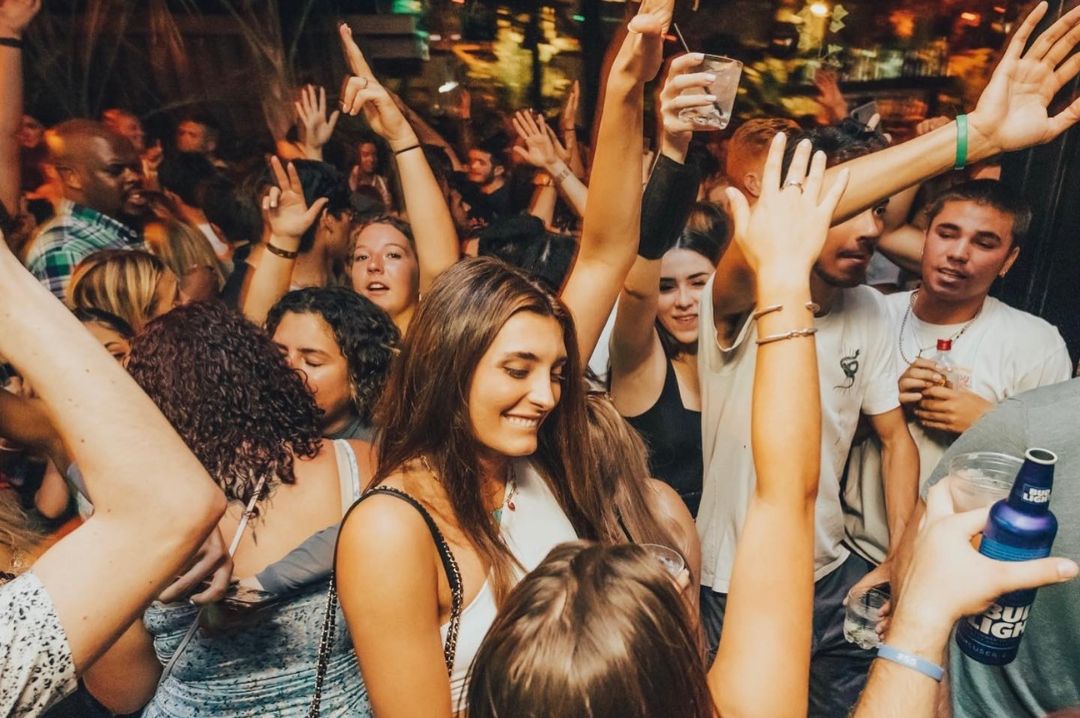 Party at the DL, source: Facebook
NYC Top Promoter brings to you a glow-in-the-dark-themed rooftop party at The DL to celebrate Labor Day. Get set for a rollicking night of dancing, drinking, and fun. Sip on a drink of your choice while tapping your feet to some of the best hip hop, reggae, soca, afro beats, and Latin tunes. Food and drinks will be available for purchase.
Tickets - Free entry before 11:30 pm with RSVP
Advance ticket $25
Skip the line $40
Deposit for bottle packages $100
Hours - Sunday (11 pm - 4 am)
Where - The DL, 95 Delancey Street, New York, NY 10002, United States
Buy tickets here.
New York Fashion Week
(September 8 to September 12)
New York Fashion Week, source: Facebook
New York Fashion Week is undoubtedly one of the most happening events in the city. During this time, the city is filled with models, artists, designers, musicians, and more. With in-person fashion week back after a hiatus, industry enthusiasts and fashion fiends can once again indulge in the year's most sought-after fashion event. Taking place at the Angel Orensanz, get ready for 4 days of fashion shows featuring high-end, ready-to-wear, couture, and exclusive kids' wear collections from both renowned and upcoming designers around the globe.
Row 1 Ticket: Row 1 Seat, VIP gift bag, hosted premium bar, and invites to after-parties.
Row 2 Ticket: Row 2 Seat, gift bag, and hosted premium bar.
Row 3 Ticket: Row 3 Seat, hosted beer and wine.
General Admission: Access to all of the fun, and runway shows.
Price - $49 - $399
Where - Angel Orensanz, 172 Norfolk St., New York City, NY 10002
Buy tickets here.
Ladies Night Out
(September 11)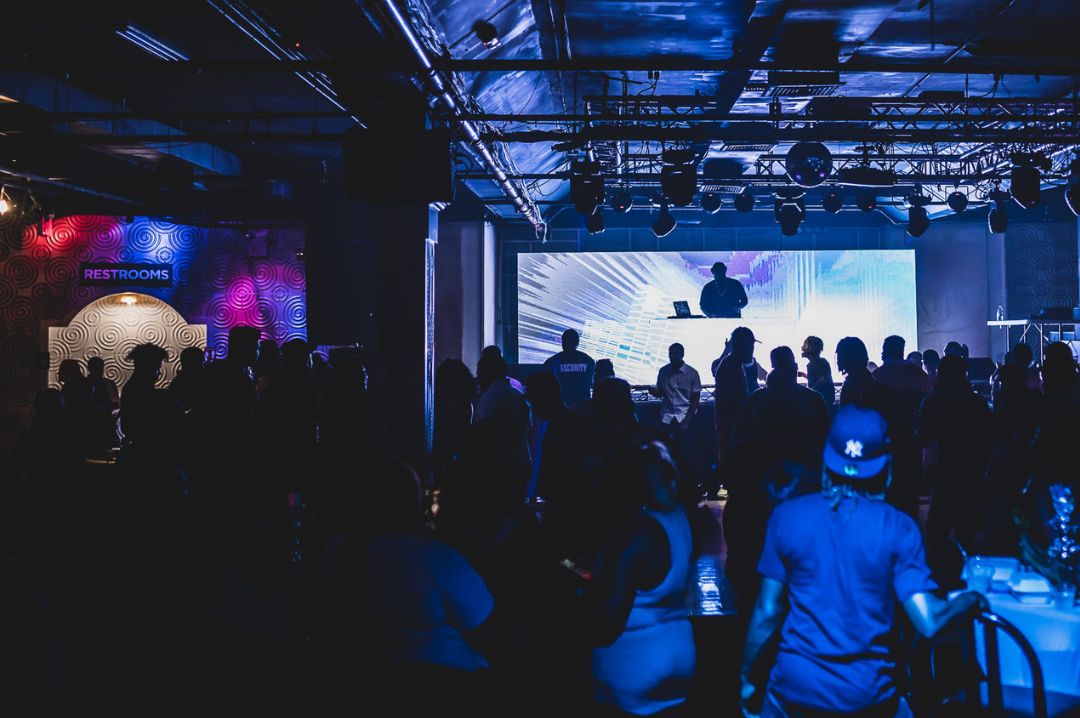 Jouvay Night Club, source: Facebook
Get yourself geared up as 'Night Life Turn Up' organizes Ladies Night Out every Saturday at Jouvay Night Club. Ladies can join the party free all night with RSVP, whereas guys can enter for free before 11 pm. The music will be hosted by some of the hottest DJs in NYC like Reemo, Ohdinero, and DJ Ace. You can dance to reggae, soca, afrobeat, kompa, and hip-hop. They also offer you 3 bottles for $600 till 11 pm. Don't forget to dress to impress.
This event is strictly for 21+.
Hours - Every Saturday 9 pm - 3 am
Where - Jouvay Night Club, 147-02 Liberty Avenue, Queens, NY 11435
Register here.
Commemorating 9/11
(September 11)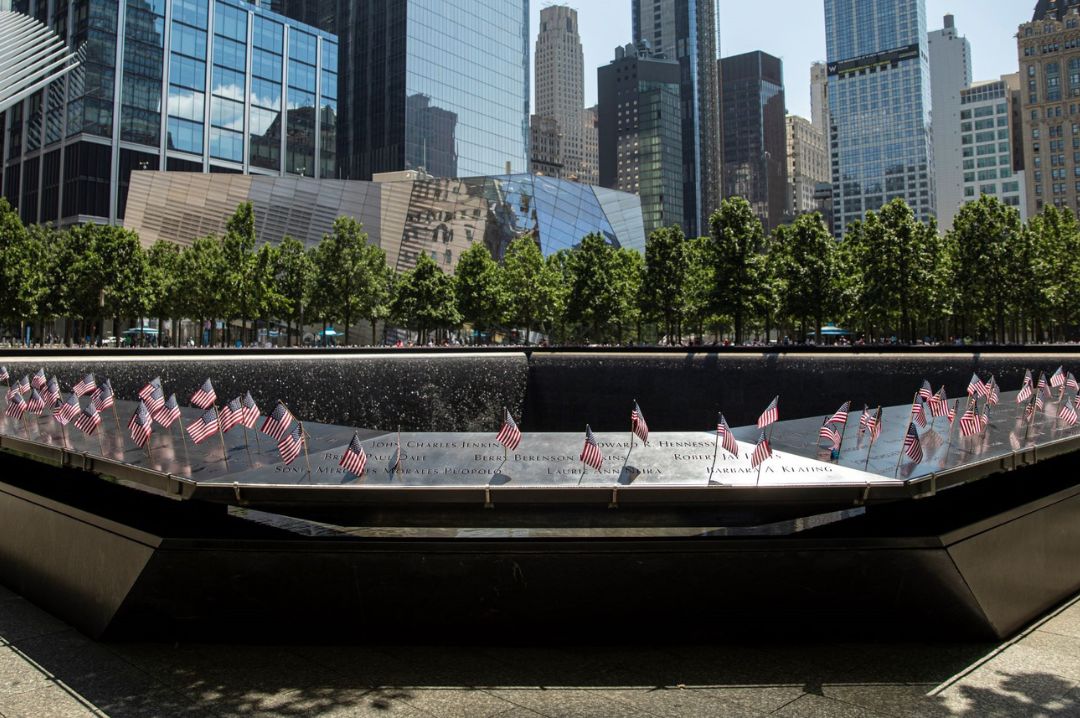 9/11 Memorial, source: website
Each September, New York City remembers and honors the victims of the World Trade Center attacks. All churches, temples, and synagogues throughout the city host special events for those who lost their lives in the tragedy. This year marks the 20th Anniversary of the tragedy and the memorial concerts and fundraisers will continue throughout the month. The 9/11 Memorial & Museum at the World Trade Center serves as a year-long tribute to those who lost their lives in the attack of 2001 and 1993. The focus of the commemoration will be the reading of the names of 2,983 men, women, and children in person. Throughout the ceremony, we will observe six moments of silence, acknowledging when each of the World Trade Center towers was struck and fell and the times corresponding to the attack on the Pentagon and the crash of Flight 93.
Bushwig 10
(September 11 and September 12)
The original Brooklyn Festival of Drag, Music Love, and Unity, is back at The Knockdown Center on September 11th & 12th, and this year they are celebrating their 10th year of Bushwig. In 2012 they had an idea for the queer future, and now, it's happening! So come and join them for Bushwig 10 where you can dance, be free, get high, make love and rejoice in togetherness with their big beautiful queer family. Everyone is welcome.
Bushwig 10 is serving up two full days of:
Non-stop Drag, live music, DJs, and dancing
Superstar surprises
Shopping, food, and drinks
Icons, legends, looks, stunts, and shows
P.S. If you bought tickets for Bushwig 2020, they are valid for this year as well.
Price - $45 - $200
Where - Knockdown Center, 52-19 Flushing Ave, Queens, NY 11378
Buy tickets here.
Hudson Valley Wine & Food Fest
(September 11 and September 12)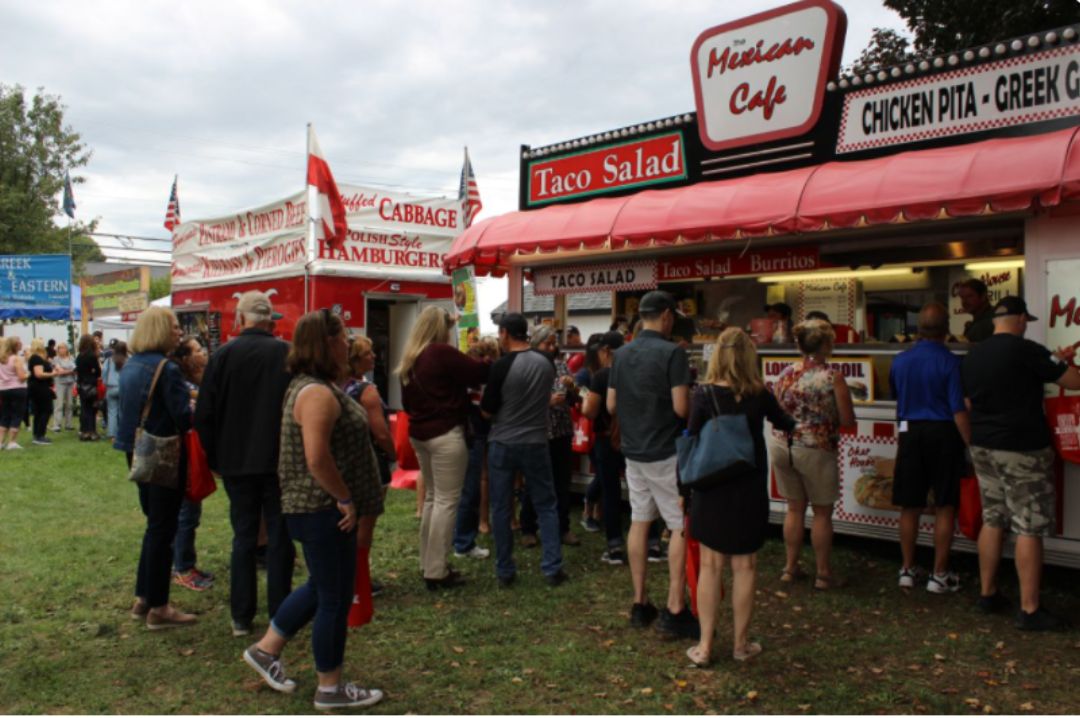 Hudson Valley Wine and Food Fest in 2019, source: website
Every year, for one weekend only, Hudson Valley's Dutchess County Fairgrounds becomes home to some great wines, beers, and food. Presented by WineRacks, the event will feature over a hundred wines, and a wide range of craft beer to taste and buy. Spend your weekend tasting some great wines and stocking up some of those beautiful reds and whites for your at-home bars. There's also going to be a Gourmet Food Truck Corral offering delicious small plates to pair with your pours over the weekend.
Things you can do at the fest:
Taste and purchase hundreds of wines.
Sample a variety of craft beer.
Have lunch from their unique food trucks and concessions.
Shop for gourmet specialty foods, fine art, crafts, home goods, and more.
Learn the culinary secrets of regional celebrity chefs at the cooking demonstrations.
Enjoy educational seminars on wine and food.
Listen to live music.
Tickets - Tasting tickets (one-day gate price will be $45 / weekend $60) – includes tasting glass and all the wine/spirits/beer you care to sample.
Designated driver tickets (one-day gate price will be $15 / weekend $20) – includes free water/soda all day & souvenir tasting glass upon exit.
Fest hours - Saturday (11 am - 6 pm)
Sunday (11 am - 5 pm)
Where - Dutchess County Fairgrounds, Rhinebeck, NY
Buy tickets here.
Latin Cruise
(September 17)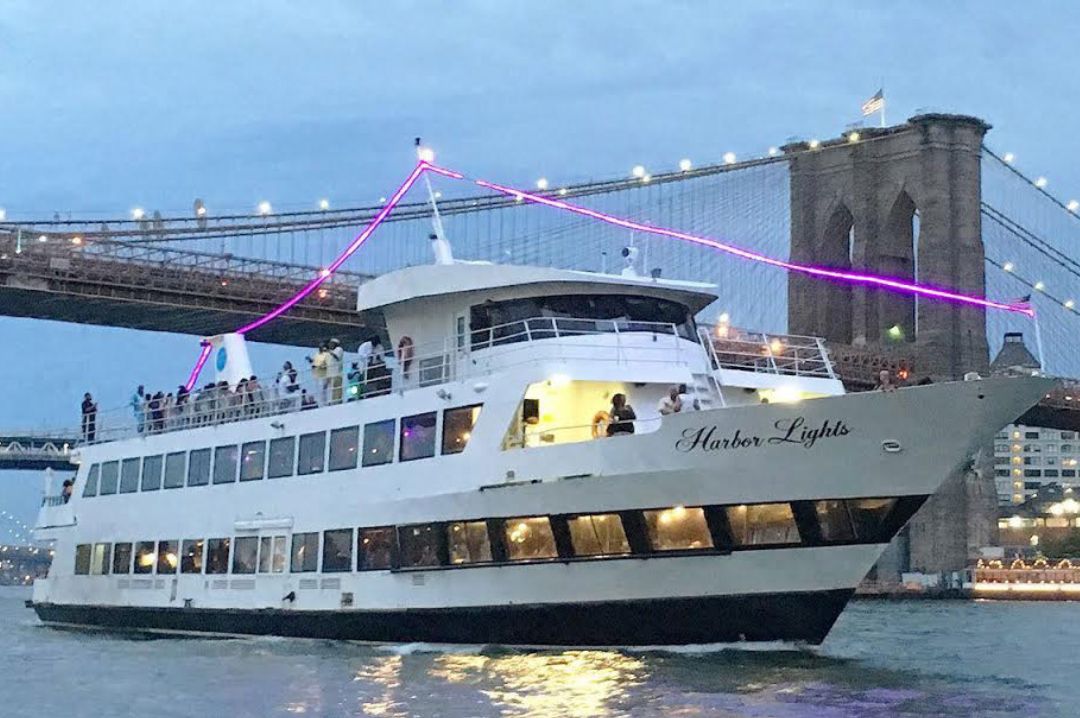 Harbor Lights Yacht, source: website
Sail all night long with Harbor Light Yacht on Friday night. The Latin Party Cruise invites you for a midnight cruise party with a mix of the best of salsa, merengue, bachata, and reggaeton. . The multi-level yacht will play different genres of music on each of its levels - so you can groove to the one that floats your boat. You can even book VIP packages to celebrate special occasions like birthdays, bachelorette, and college graduation parties. Food and drinks will be available for purchase at a cash-only bar. Refer to their website for the complete dress code.
Music:
1st floor - Latin with some English music (salsa, merengue, bachata, and reggaeton)
2nd floor - Mainstream English music, Top 40, and EDM
3rd floor - Mix of English music
Boarding - 11:45 pm and Returning - 3:45 am
Price - $26.75 - $40
Where - Harbor Lights Yacht, SkyPort Marina, 23rd Street & FDR Drive, New York, NY 10010
Buy tickets here.
Nas Concert
(September 23)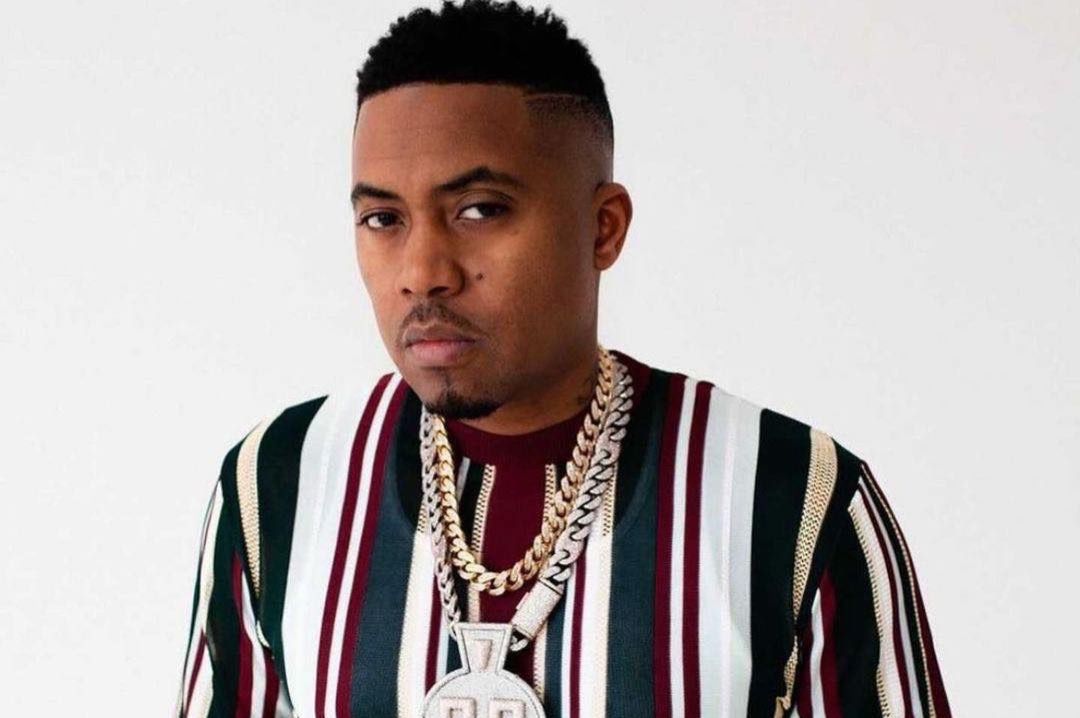 American rapper Nas (Nasir Jones), source: Facebook
Since concerts are back, we can't miss out on Nas. Taking place at the Forest Hills Stadium, American singer-songwriter-rapper Nas will be performing some of his most famous hits, and also his new album 'King's Disease II'. Proceeds from the concert will go to City Harvest, which is New York's first and largest food rescue organization. Event attendees will be required to show proof of being fully vaccinated prior to entry.
Doors will open at 6:30 pm and the concert begins at 8 pm.
Price - $75 - $500
Where - Forest Hills Stadium, 1 Tennis Place, Queens, NY 11375
Buy tickets here.
Header image, source: Hudson Valley Wine and Food Fest
South San Francisco Conference Center, 255 South Airport Boulevard, South San Francisco, CA 94080, United States
Register Now
South San Francisco Conference Center, 255 South Airport Boulevard, South San Francisco, CA 94080, United States
Register Now