What to do in NYC this winter while social distancing
From ice skating to renting a private cabin for dinner, here's what you can do in New York this winter while social distancing.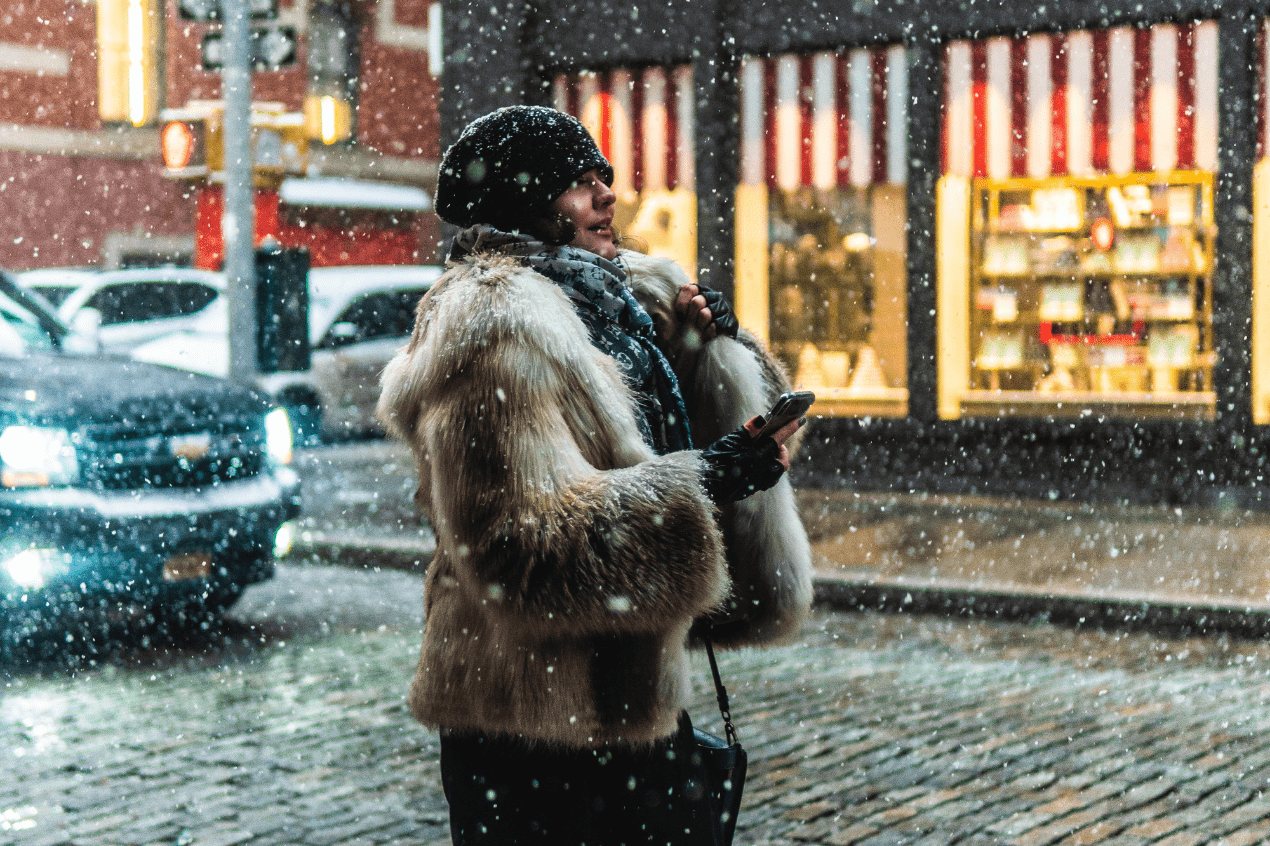 On a regular winter day, we'd prefer to stay inside, drink a cup of hot chocolate and keep ourselves warm; but that's all we've been doing for the past year. So, as New York is finally starting to open up once again, come rain or snow, we know you wouldn't mind spending some time outside. However, we still need to stay safe and warm, so wear your masks and keep your distance as you step out in the city to have some fun.
Put on your warmest coat, support local restaurants, and enjoy some warm cocktails at some of the most enjoyable, safe, and socially distant places to be in New York.
Polish your on-ice skills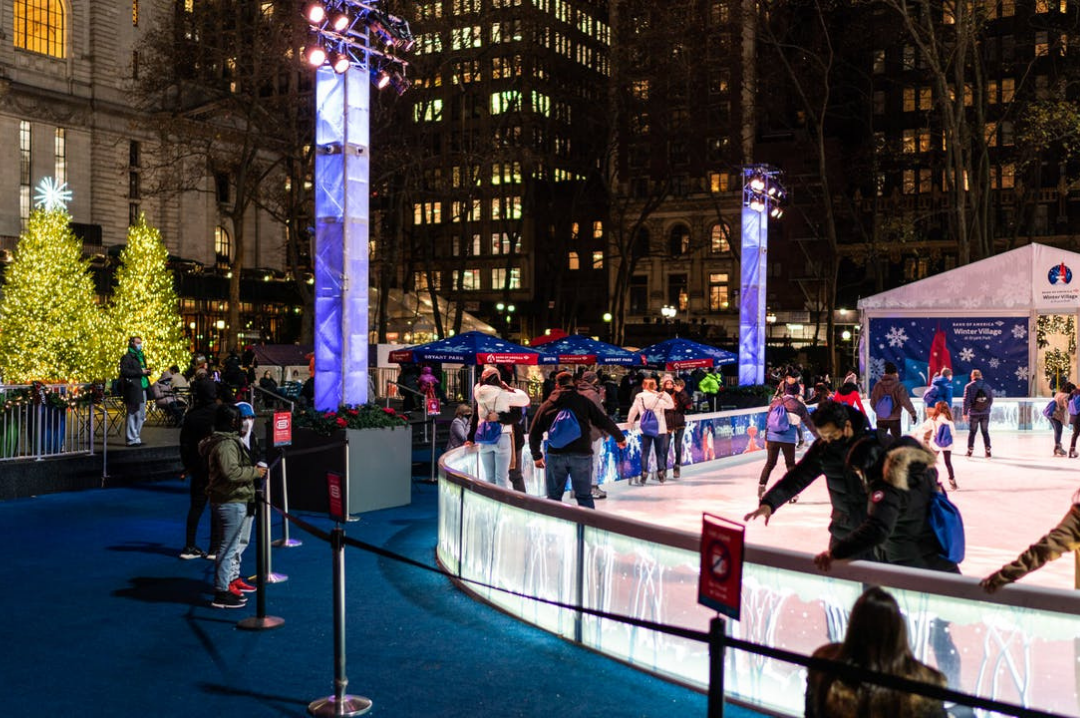 Bank of America Winter Village Ice Rink, source: Website
Make the most of winter while it's here while ice-skating at these outdoor rinks around the city while social distancing. Rinks like Bank of America Winter Village at Bryant Park, Ice Rink at Industry City, and Vale Rink at The William Vale are open and operating at minimum capacity. When you're done enjoy the warm mulled wine, beer, and food munchies available.
Book a heated 'sky suite' at the Savanna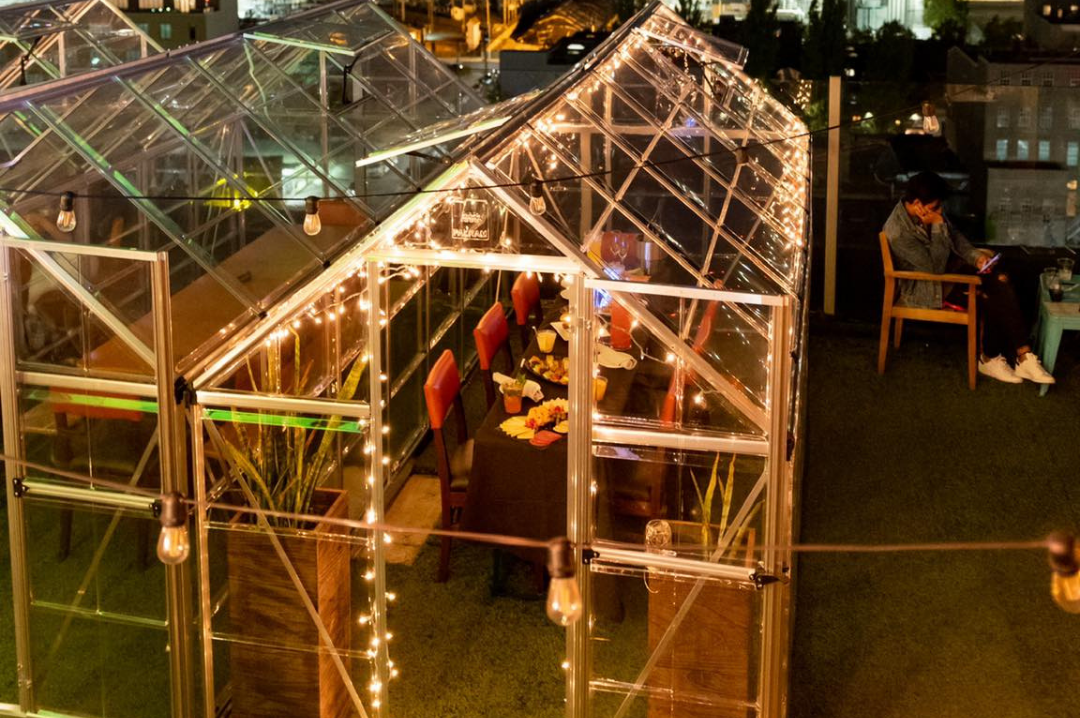 Savanna Sky Suite, source: Facebook
The New York skyline is definitely a sight for sore eyes, and what better way to enjoy than cuddling up in a heated 'sky suite' while sipping on some delectable seasonal cocktails. Located in Long Island City, Savanna Rooftop Events are taking bookings for their heated private 'sky suites', a perfect date with the girls or your partner. They have brunch specials, dinner specials, and live music all week round. Try out some of their winter-themed cocktails, like the Bitter Winter, which is made with aged rums, Campari, orange liqueur, almond, and lime. Be sure to book in advance so you don't have to wait in line.
Enjoy a meal at a restaurant in your neighborhood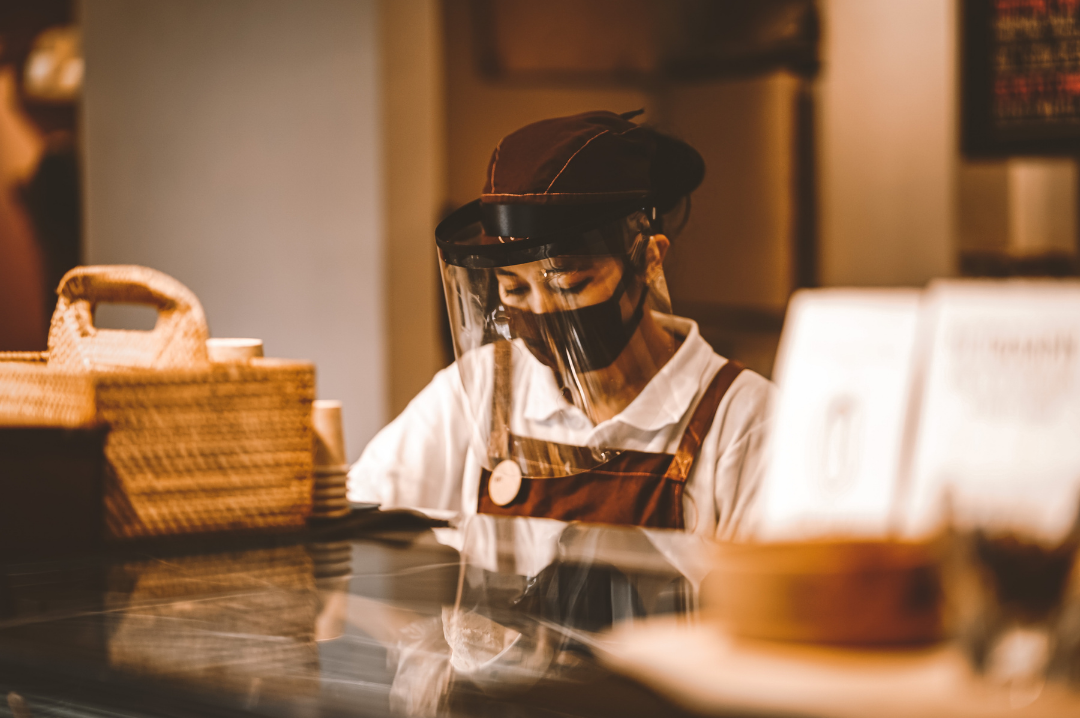 New York Coffee Shop, source: Photo by Dapiki Moto on Unsplash
With indoor dining open again, restaurants and bars are operating at 25% capacity, which means if you pre-book, you're more than likely to enjoy a meal with proper social distancing protocols being followed by the restaurants. We bet you're aching to get out of the house, and this is also a great way to support local restaurants and bars that have been closed for a while now. You can also explore their wine lists and beer menus, hopefully, there's something new on there, and finally have your local bartender craft your favorite cocktail for you.
Explore art exhibits and museums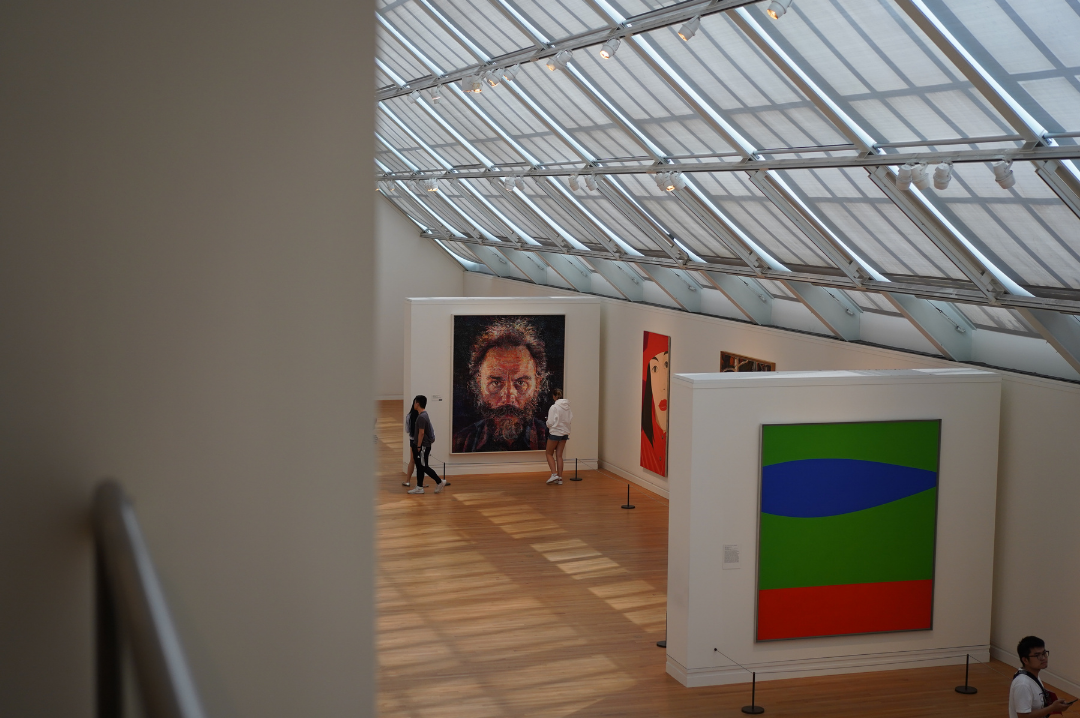 The Met. Source: Photo by Jouwen Wang on Unsplash
You've missed it, you know it. Walking around aimlessly, admiring art, sometimes pretending to understand it, or at least trying. Whether you're a resident, or you're just visiting The Big Apple, New York wouldn't be New York without its museums and art exhibits. Museums like MOMA, The Met, and The Brooklyn Museums are all offering tickets to a timed visit, with proper social distancing protocols being followed. The Met also just re-opened their eatery, which means after a long stroll admiring the exhibits, you can enjoy a bite with their newly curated menu.
Rent Arlo's Cabin for dinner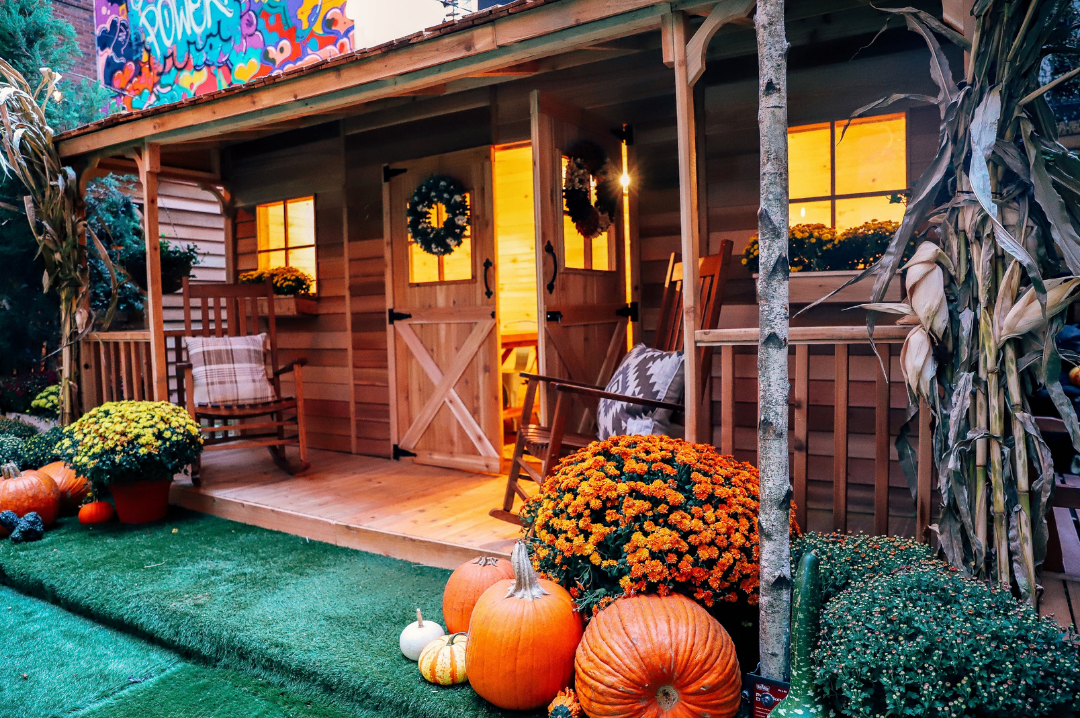 Arlo's Cabin, source: Website
Arlo's Hotels are now offering two of their fully furnished cabins for a private dinner setting. Grab your family and friends and book a cabin today. The rustic space can accommodate up to 8 people, and you can order food and drinks from Harold's. Rumour has it they have a great wine list, along with seasonal drinks like the Hot Apple Cider spiked with your choice of Rum, a Hot Toddy, Mulled Wine, and more.

Take a day trip to Benmarl Winery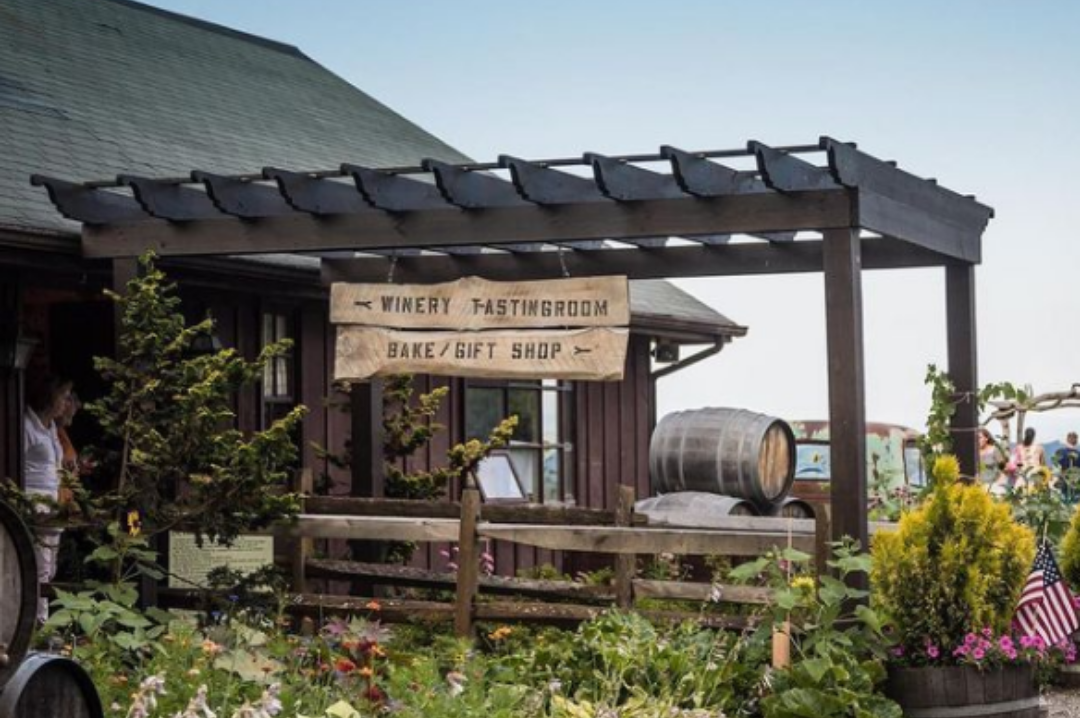 Benmarl Winery, source: Instagram
Overlooking the Hudson Valley, and nestled in the hills of Marlboro lies Benmarl Winery, a 37-acre estate. After being shut down for most of last year, Benmarl Winery has once again opened its doors for indoor wine tasting. While the view is the same, and the wine list unchanged, the experience at Benmarl will look a little different now. The winery is adapting to new protocols with an intimate guest experience: a focus on service and showcasing their wines amongst the backdrop of the Hudson River Valley.
With your reservation, you will have a dedicated table for 75 minutes and a server to help you choose a flight of wines or a wine by the glass. The tasting flight costs $15 and includes your choice of four wines.
Header image: Mateusz Majewski on Unsplash
South San Francisco Conference Center, 255 South Airport Boulevard, South San Francisco, CA 94080, United States
Register Now
South San Francisco Conference Center, 255 South Airport Boulevard, South San Francisco, CA 94080, United States
Register Now