Beer + Pizza: A Match made in heaven
Beer and pizza go hand in hand. On National Pizza Party Day, try any of these winning beers to go with your slice of pizza.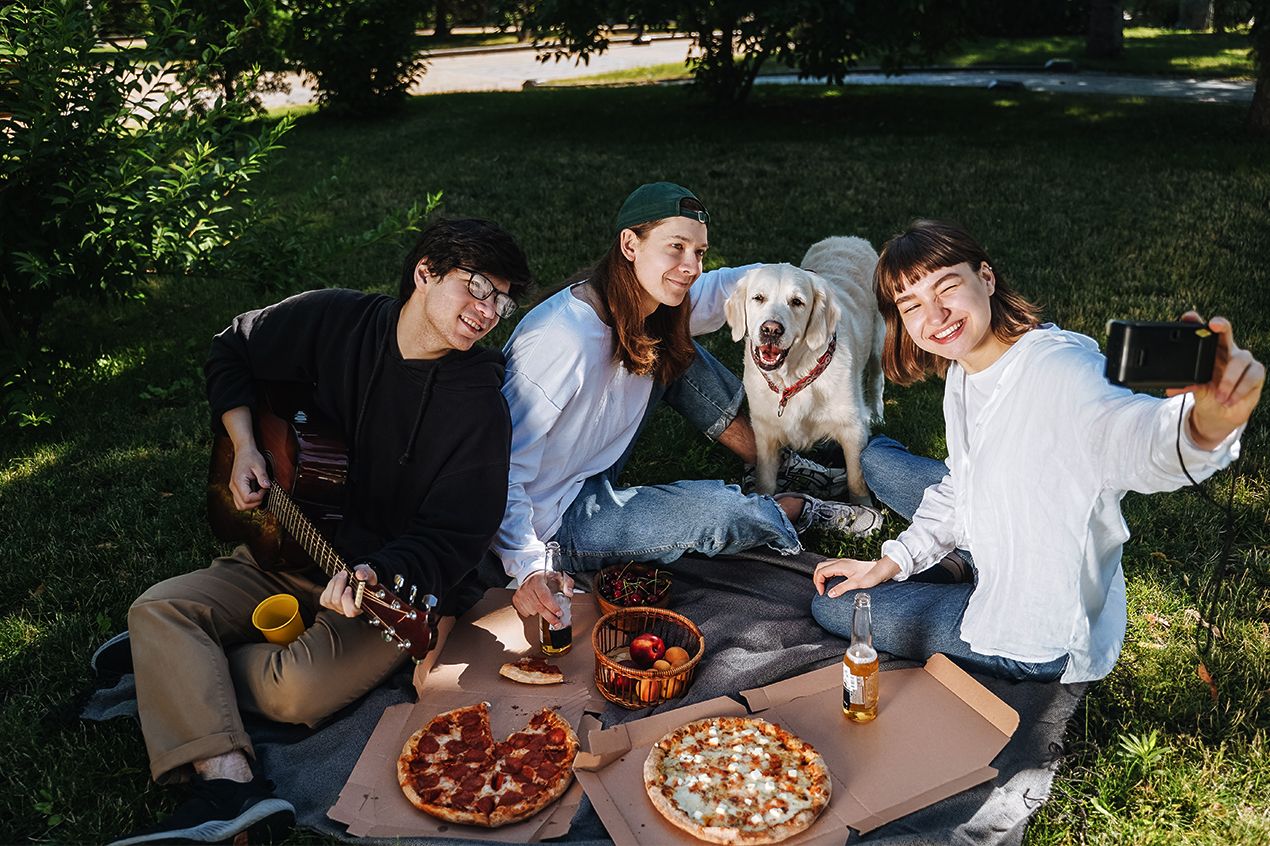 Most people will never say no to pizza. New York City has its fair share of great pizza, be it your neighbourhood late-night, always the same pizza or a slice you are willing to cross boroughs for. Some like it dripping with cheese, some will only go for the hand-tossed base.
However you like your pizza, the only thing to pair it with is a cold beer. Try one of these pairings that make an impeccable combination.
Wheat Beer with Margherita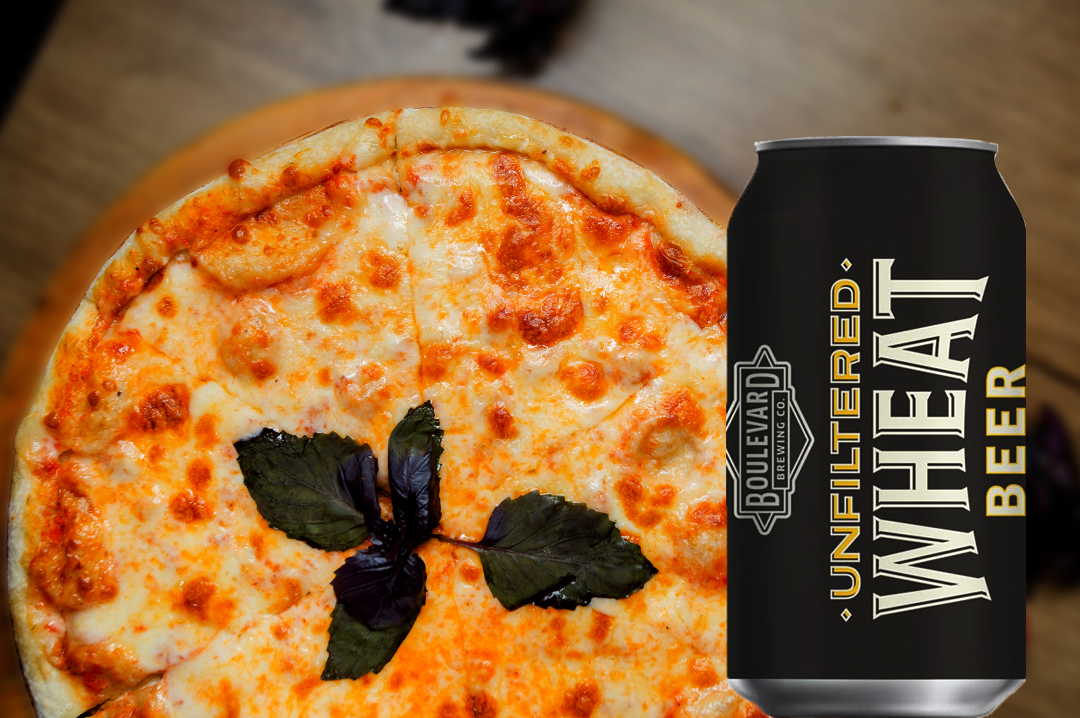 The OG of pizzas, a great Margherita deserves an equally great beer to accompany it. The crisp, delightful and clean flavors of a Margherita complement this unfiltered wheat ale well. Our beer of choice for a Margherita and beer party? The Unfiltered Wheat Beer from Boulevard Brewing. A lively, refreshing ale with a natural citrusy flavor and a distinctive appearance, Boulevard Brewing's most popular offering is an ideal Margherita beer pairing candidate.
The Brown Note with Mushroom Pizzas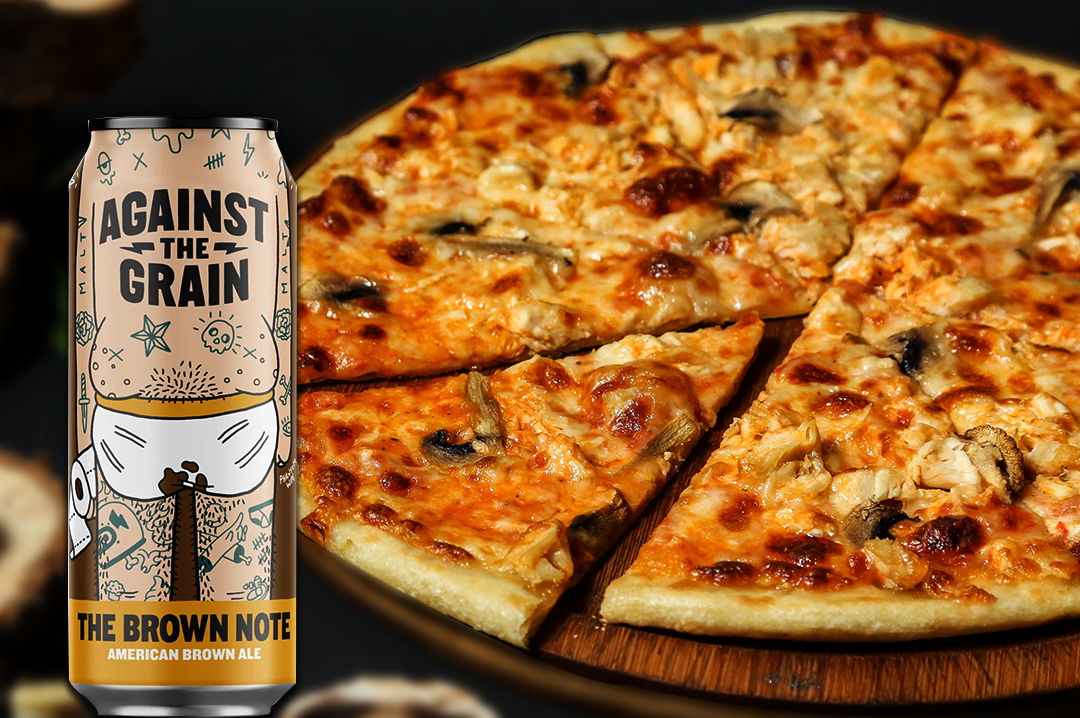 The meaty, earthy taste of mushrooms on pizzas does justice to the melting cheese. A pizza topped with mushroom goes delightfully well with an American brown ale. If you are trying to decide which brown ale to pair with your pizza, The Brown Note from Against The Grain brewery is a terrific option. The British malts give it a semi-sweet flavor while the oats thicken its mouthfeel which is perfect for a pizza topped with mushrooms.
Brooklyn Lager with Buffalo Chicken Pizza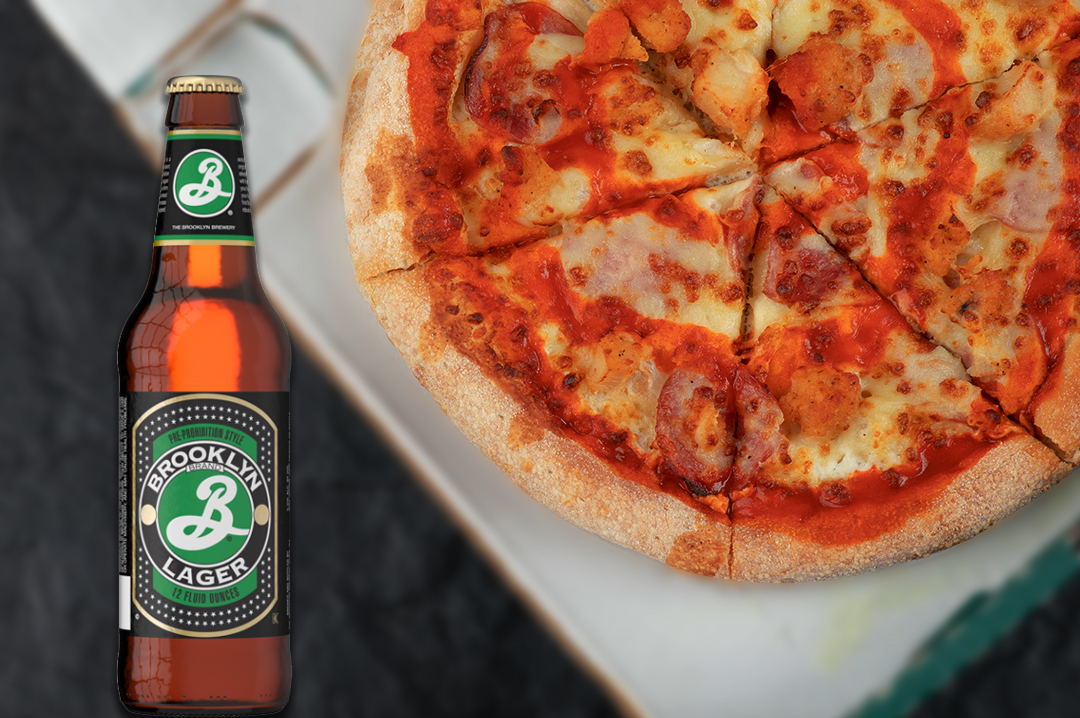 Brooklyn Lager unites flavors of toffee, toast, and caramel with a dry-hopped aroma full of grapefruit, flowers, and pine. The American amber lager goes well with the Buffalo chicken pizza playing with the fruitiness of the Brooklyn lager. Whether it's in your favorite pint glass, a trusty bottle, or a versatile can, Brooklyn Lager is the beer for the job if you are putting out buffalo chicken pizza.
Disco Ninja with Hot Hawaiian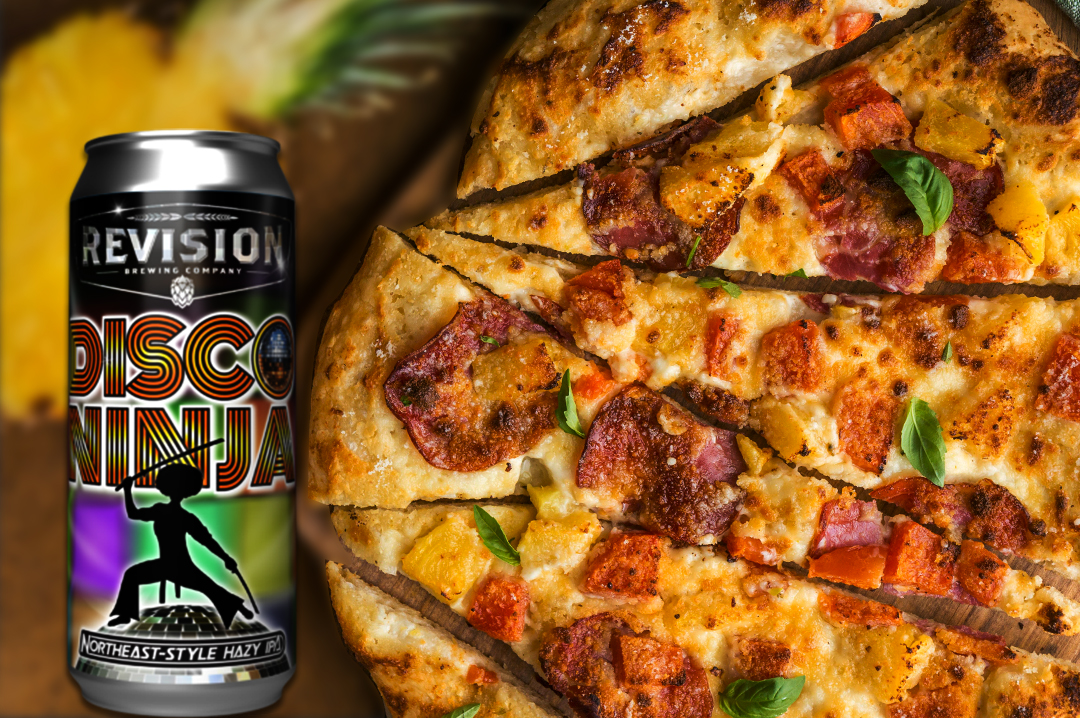 For those that love a good pineapple on their pizzas, a hazy IPA is the best beer to pair it with. And what better than the Revision Brewing Disco Ninja, winner of the Best Beer award at the 2020 USA Beer Ratings. The Disco Ninja, a balanced, velvety and creamy beer with notes of tropical fruits is the perfect beer to accentuate the bacon and pineapple on a classic Hawaiian pizza.
Miami Pale Ale with Pepperoni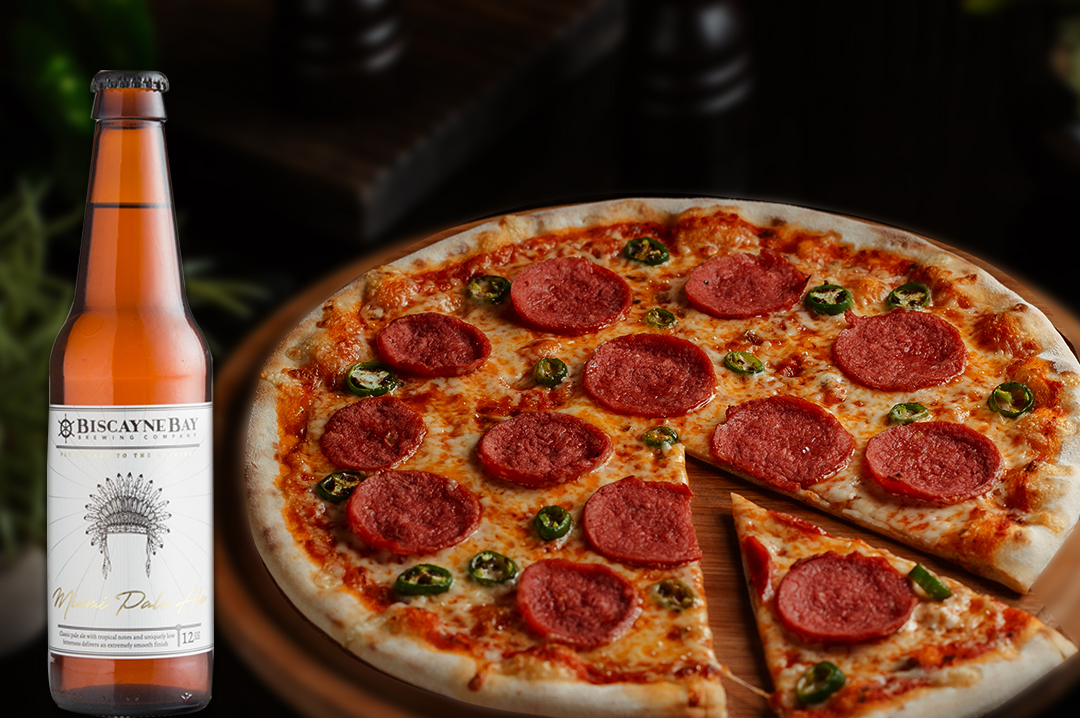 One of America's favorite slices, the pepperoni pizza is a great pizza to pair with a beer. The paprika seasoning, the cured meat and the slight smokiness of it pairs well with a German-style lager. Enjoy a nice, hot pepperoni with the Miami Pale Ale from Biscayne Bay Brewing Company. The beer's low bitterness, noble hop aromas and crisp, clean finish works in tandem with the juiciness of the pepperoni slice.
Oskar's Lager with Veggie Pizza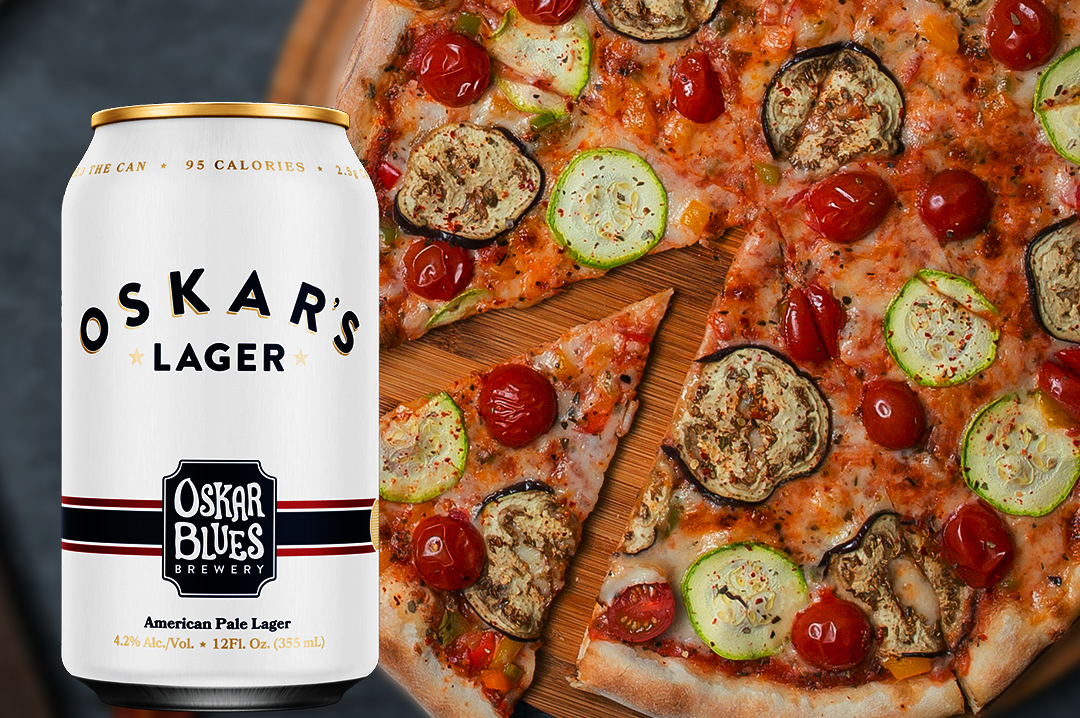 Typically loaded with bell peppers, olives, onions and spinach, the veggie pizza is the perfect pizza pairing for a good old lager. The low bitterness in the lager allows the veggie flavors to shine. Oskar's Lager is a great craft lager to pair with a veggie pizza. The German lager techniques and collaborations with other craft breweries have helped Oskar Blues create an ultra-crisp, low ABV lager ideal for pairing with a veggie pizza.
Insane Rush with Italian Meatball Pizza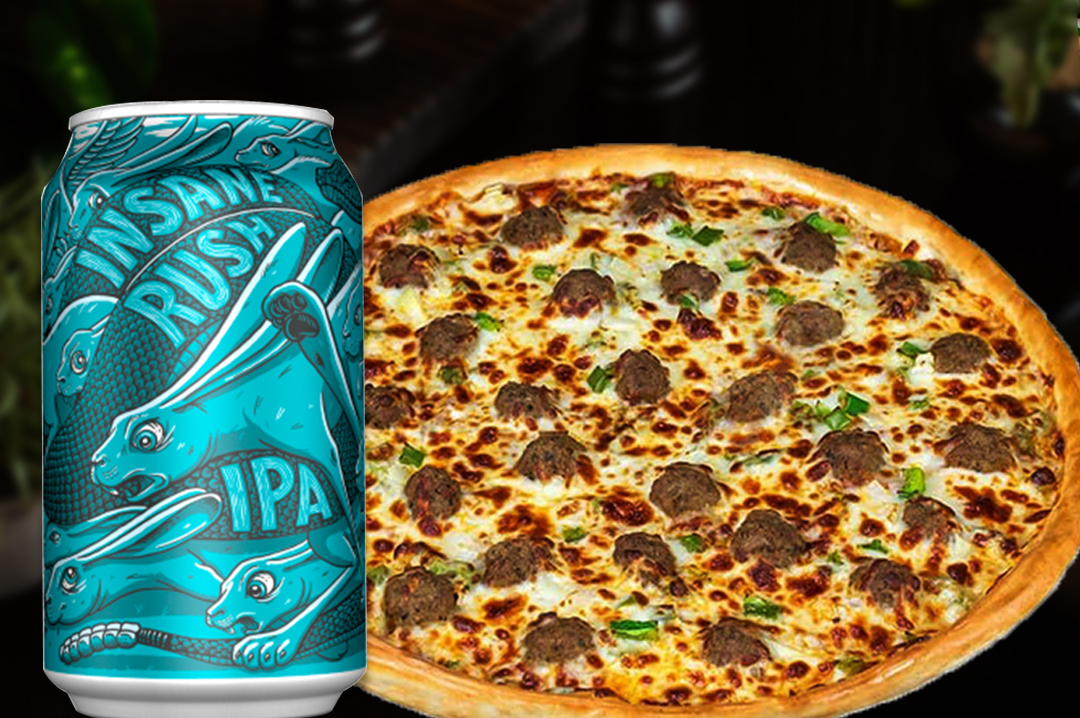 A perfect balance of malts along with five hops gives the Insane Rush from Bootstrap Brewing its edge. The presence of a unique blend of citrus and pine aromas give it a distinctive flavor and make it a very drinkable beer. The intensity of the beer pairs it well with an Italian meatball pizza. A nice beer with a pizza that's a bit on the heavier side, the IPA will help you go for another slice.
The New York slice is food for the soul. Grab your favorite slice and you know what to pair it with. Alright! Heading out to get some pizza now.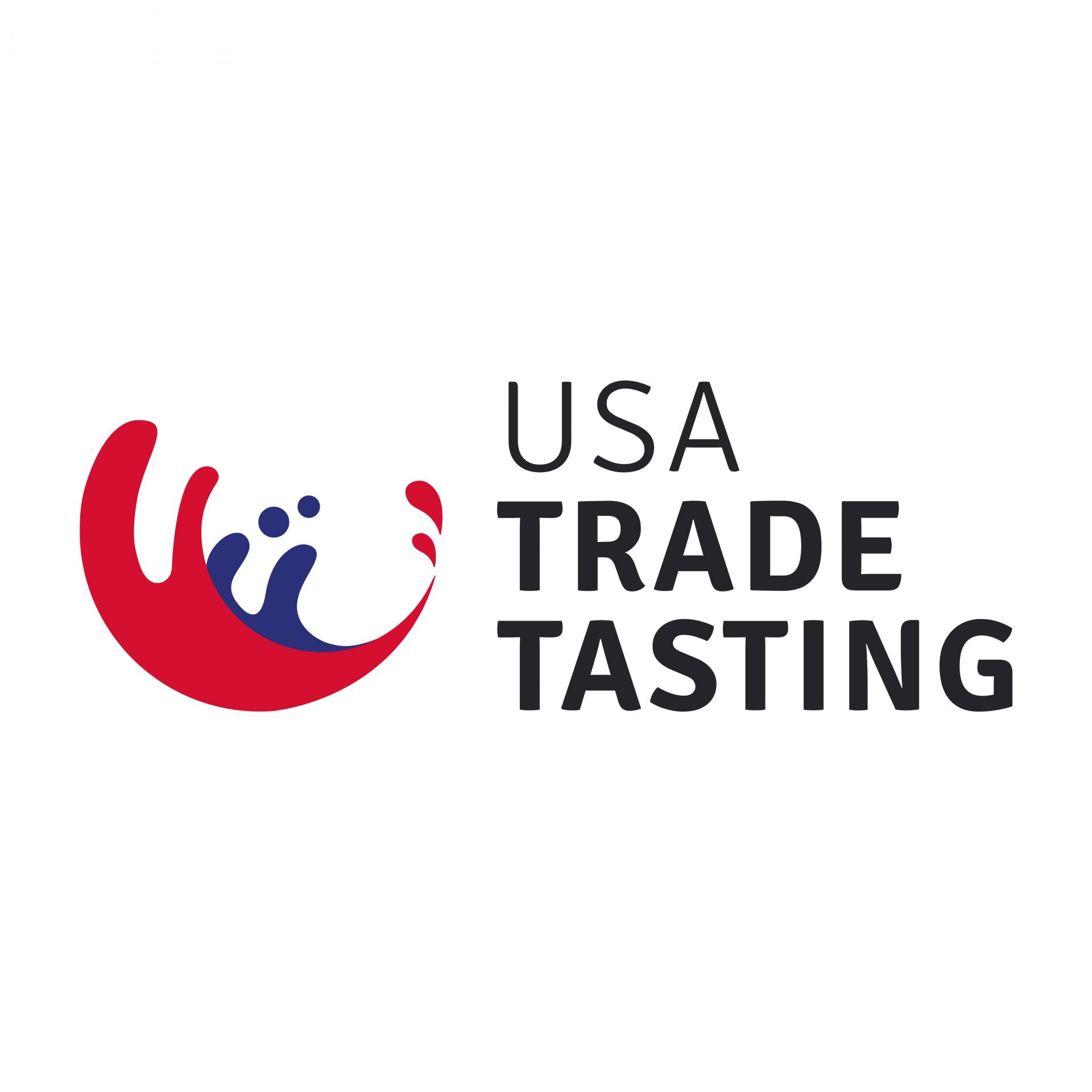 Morgan MFG, 401 N Morgan St Suite #204A, Chicago IL 60642
Register Now
South San Francisco Conference Center, 255 South Airport Boulevard, South San Francisco, CA 94080, United States.
Register Now
South San Francisco Conference Center, 255 South Airport Boulevard, South San Francisco, CA 94080, United States
Register Now