Pitcher Perfect Hops on National Beer Day
Raise a Glass to Craftsmanship and Expand Your Beer Horizons this National Beer Day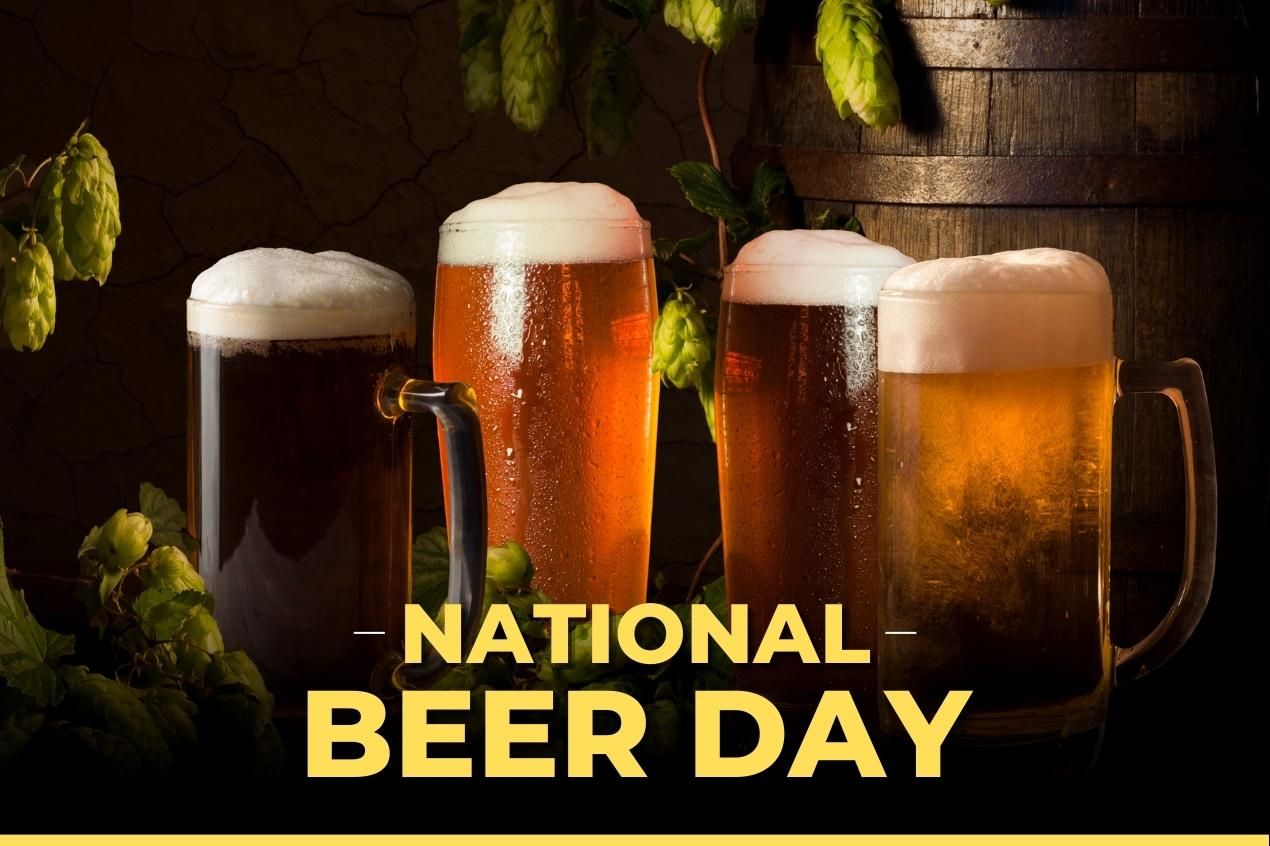 THOUSANDS of breweries, all united towards one essential cause, Beer. You need to agree that the land of the free, home of the brave, absolutely love a cold one. Whether it is on a hot summer afternoon at the porch, or cooling yourself off after a long hard day at work while watching some good American Television OR you're getting pizzas with your buds, a beer works perfectly for almost any occasion.
From what was brought to us by the English and the Dutch in the 16th Century, we stuck to British-Style Ales for the longest time when it comes to American Brewing. We instantly switched to longer shelf-life lager brought to us by the Germans, people who know how to do beers. What's the phrase? Lager than Life? The first uniquely American-Styled Beer, Steam Beer evolved in San Francisco and was largely consumed all around California.
We're tired of explaining the origins of our love for beer. With a nation that is culturally so deeply connected to beers, we decided to celebrate National Beer Day, 7th of April in high fashion. We're trying some of the beers we've had in our bucket lists for a LONG time, award-winning hops from USA Beer Ratings. So if you're also in the pursuit of hoppiness on the special occasion, make sure you try out some of these beers!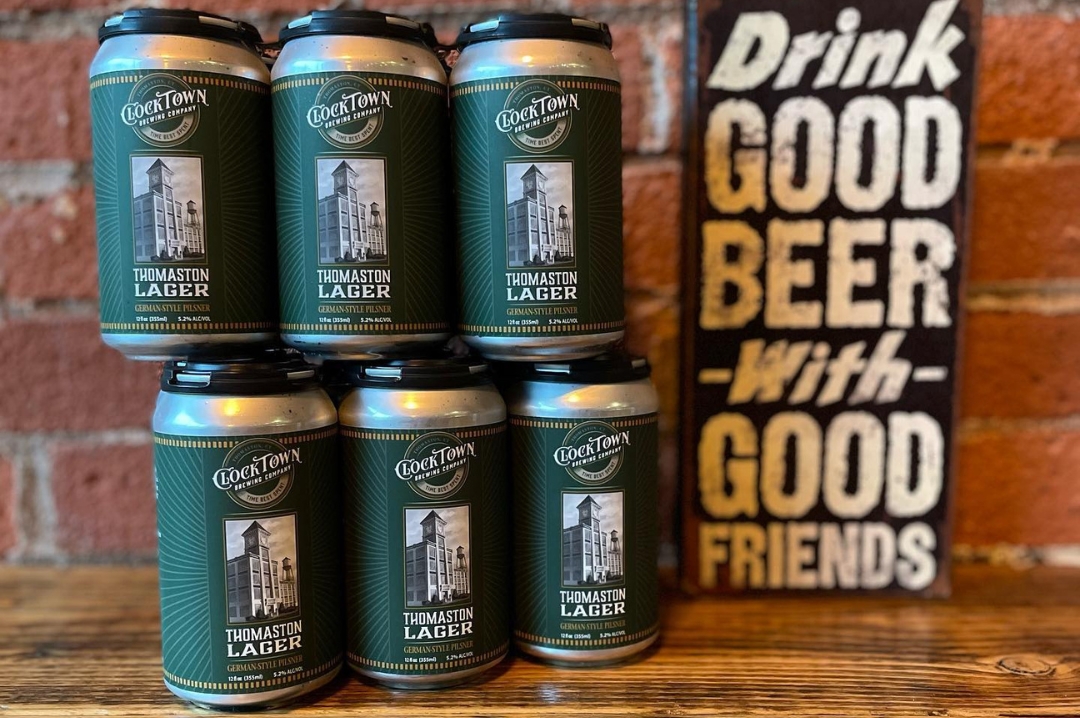 Beer of the Year. Best Beer by Quality and Value. Best in Country (United States). 95 Points. Thomaston Lager. This Award-winning German Pilsner-inspired lager was made using Noble European hops, which produced citrus, herbal, and floral aromas. It is bright, golden, light, and pleasantly fresh and is made for everyone, especially lovers of the classic American Lager beer. Clocktown Brewing Company in Thomaston, Connecticut, offers a variety of the best artisan beers in every style. Their spacious taproom, complemented by a full bar and a pizza restaurant inside, has quickly become a popular gathering place in the neighborhood. Truly a bucket list spot for beer lovers!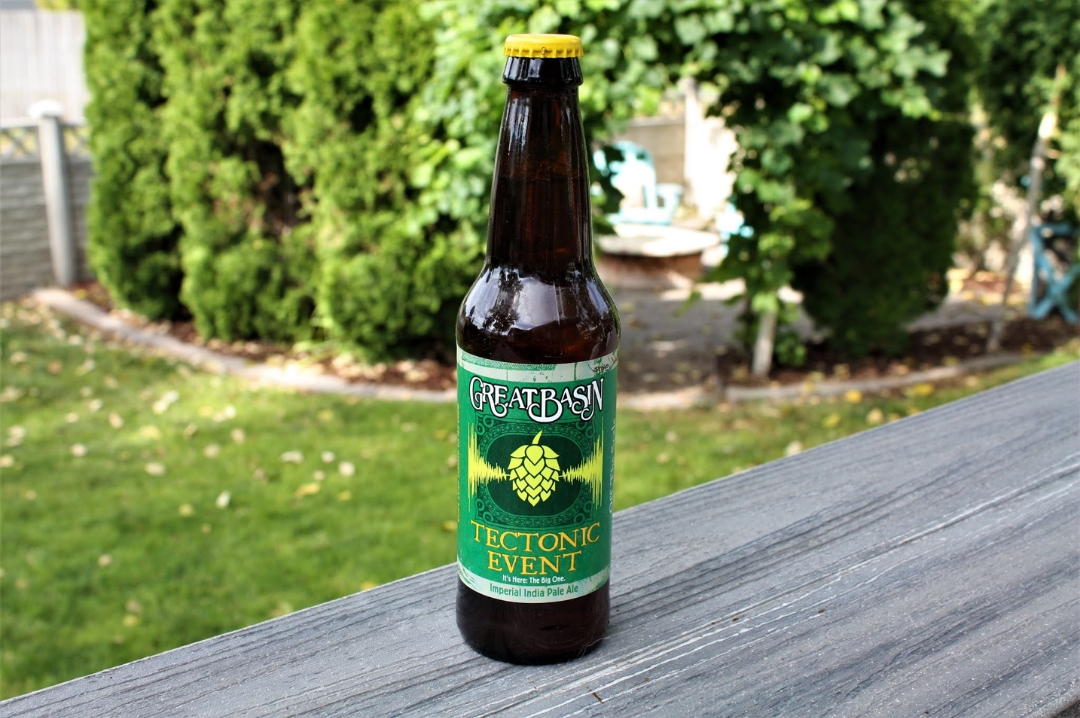 Great Basin Brewing Company is the perfect spot for some of the best beer. From humble beginnings in 1993 when founders, Tom and Bonda Young started brewing beer with a love for independent craft beer, they've now achieved so much, also taking the title of Nevada's most award winning brewery. Their beers have a lovely story behind them and coming from A beer lover's paradise, make sure you try out their 'Tectonic Event', Gold Medal winner at USA Beer Ratings with 93 Points. We can guarantee a lovely day of cold ones if you fill it with their award-winning hops.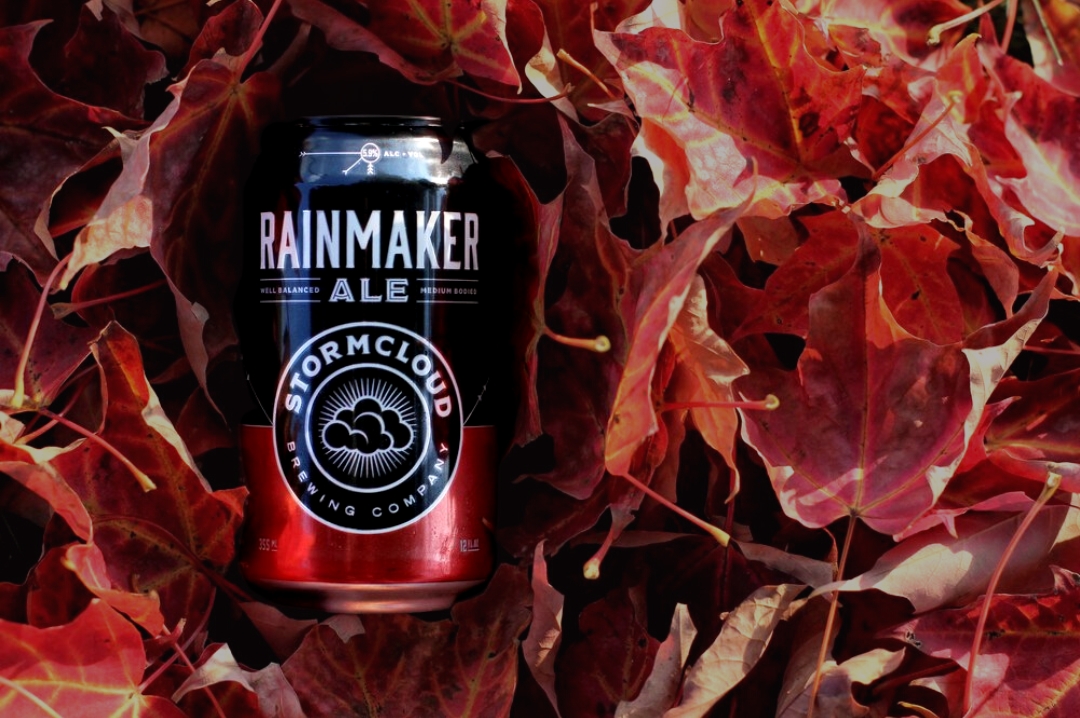 Proud parents of some lovely brews, Stormcloud Brewing Company took home the title of 'Brewery of the Year' at USA Beer Ratings 2022, a magnificent achievement to say the least. Having spent nearly a decade perfecting the art of crafting beers, they started production in 2013 at the harbor town of Frankfort, Michigan. You could make your way through the scenic highway M-22, and sample their handcrafted beers. Make sure if you're there to celebrate the occasion, you try the 'Rainmaker Ale', winner of a Gold Medal at USA Beer Ratings 2022 with 91 Points. Judges mention through tasting notes, the craft beer's got "Great Belgian-y notes driven by flavors of caramel, spice, biscuit, floral, and marmalade on the nose."
4. Everlasting Farm, Orono Brewing Company: Everlasting Fun with Beers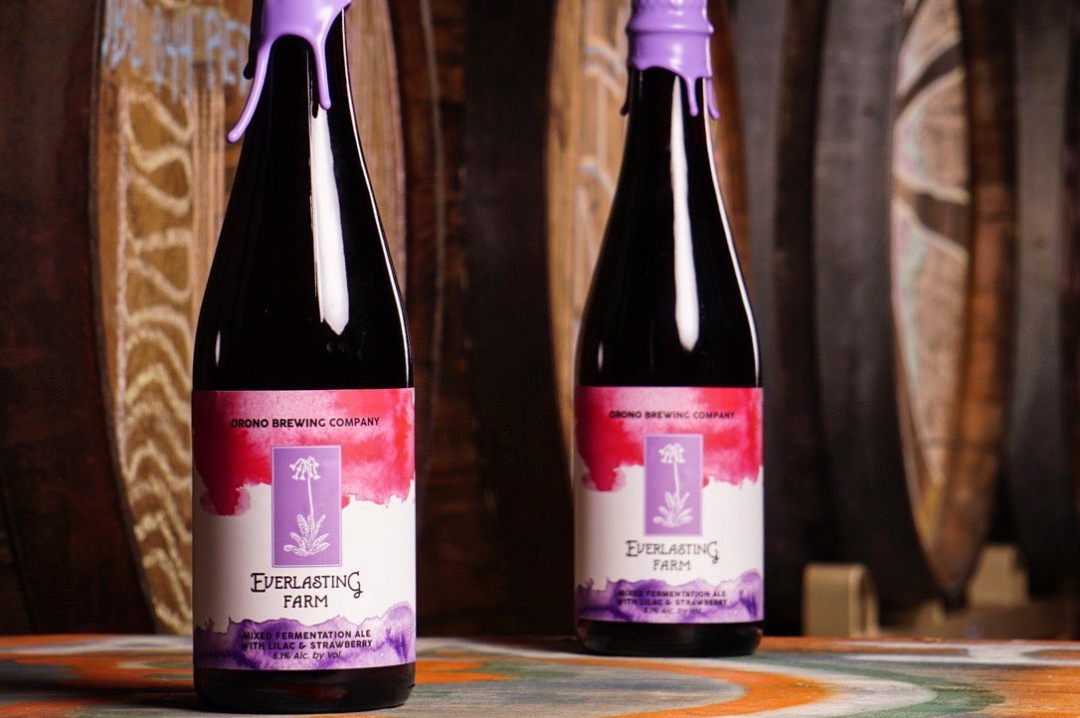 Since 2014, Orono Brewing Company has been making great beers in Orono, Maine. Their Everlasting Farm variety, Sour Ale with Mixed Berries was one of the top beers at USA Beer Ratings. Winning a gold medal with an impressive 91 points, this beer's got complex food and refreshing flavors with berry and tart expressions. Sorry about going so technical, in other words, it is good f-ing beer. If you find yourself in Maine for whatever reason do get that 4 or 6 pack you've always dreamt about. So are you going to be-er or be there? After all, a nice cold one is part of the beer necessities of life. Orono your beer is ale we need. That was definitely the last beer pun.
5. Hypnic Jerk, Gnarly Barley Brewing: Take a Pitcher, It'll Last Longer.
Everything that happens around a cat is usually bound for greatness, don't ask us why. But when Gnarly Barley saw its origins in a small, cramped garage surrounded by two fat cats, they were bound for greatness before they even began brewing. So when they won 6 medals including two gold medals for the two varieties they have for 'Hypnic Jerk' it came as no real shock. Associated in Hammond, Louisiana, Gnarly Barley have some other great beers too if you ever want to give their brand a shot! We're glad Zac and Cari Caramonta, co-founders of the brewery, decided to start making beers.
So, as you raise a glass on National Beer Day, give yourself the chance to try something new. Venture beyond your usual go-to beer and discover the countless unique and flavorful brews available. Who knows, you may just find your new favorite beer!
Written by Jason Shepherd, Beverage Trade Network.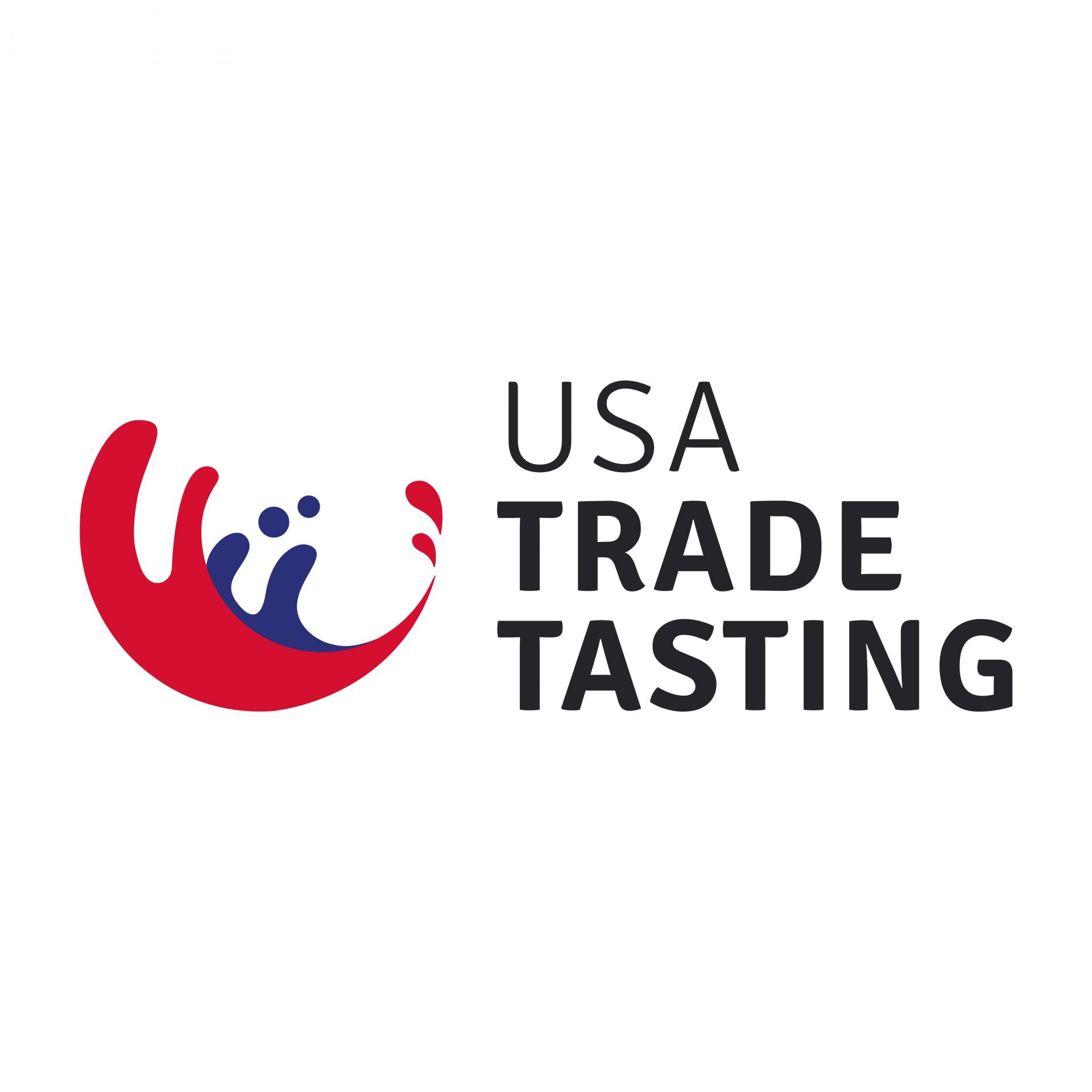 Morgan MFG, 401 N Morgan St Suite #204A, Chicago IL 60642
Register Now
South San Francisco Conference Center, 255 South Airport Boulevard, South San Francisco, CA 94080, United States.
Register Now
South San Francisco Conference Center, 255 South Airport Boulevard, South San Francisco, CA 94080, United States
Register Now