A Cocktail Imagined in New York
The east end of Long Island and Upstate New York come together to create a refreshing cocktail, Juju Jasmine.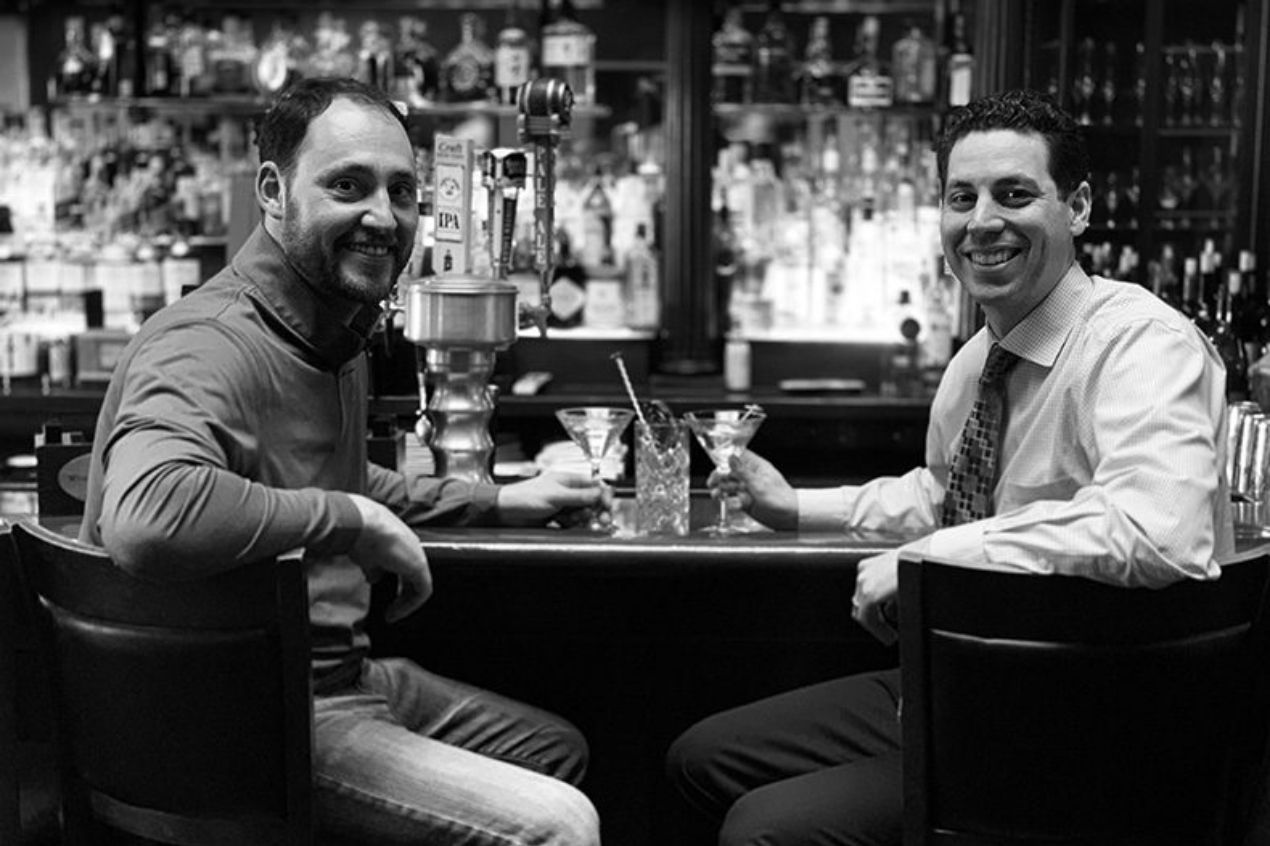 New York is a city full of drinks enthusiasts. They are either the ones seated at the bar, pubs or restaurant ordering their favorite drinks and cocktails or the ones ideating and creating charming concoctions to wow drink lovers for years to come. At the base of these cocktails are brands from all over the world. There are also a few up and coming local brands that are making their mark in the NY drinks industry. One such brand is UpEnd Distilling, founded in 2018 by childhood friends Chris and Matt.
The name of the distillery is the reflection of the background of the two founders. Chris is from Upstate New York and Matt comes from the East End of Long Island. The experiences they have enjoyed during their times in these areas have influenced their taste preferences and helped them create their brand of gins. The gins were made on the West Coast and found recognition there, at the 2021 Bartender Spirits Awards.
The Bartender Spirits Awards is an annual spirit judging competition judged by leading bar directors, bartenders, bar managers and buyers of the US mixology industry. Rating spirits based on their quality, value and packaging, Bartender Spirits Awards aim to find and recognize the best spirits for the on-premise sector of the country. The UpEnd Sweet Tea Gin was among those spirits that won a silver medal at the 2021 edition.
Capturing the spirit of the New York summer, the UpEnd Sweet Tea Gin has a harmony of flavors like matcha, chamomile, and black teas with a touch of citrus. It is a gin that can be enjoyed with a lemonade or one that can be used to refresh some classic cocktails like the Bees Knees or Clover Club. With a name that harkens the tropics, mix it as a Juju Jasmine. The cocktail recipe is imagined by Laura Pica, who curates a list of amazing cocktails on her Instagram feed. You can follow her work @boozy_bartender.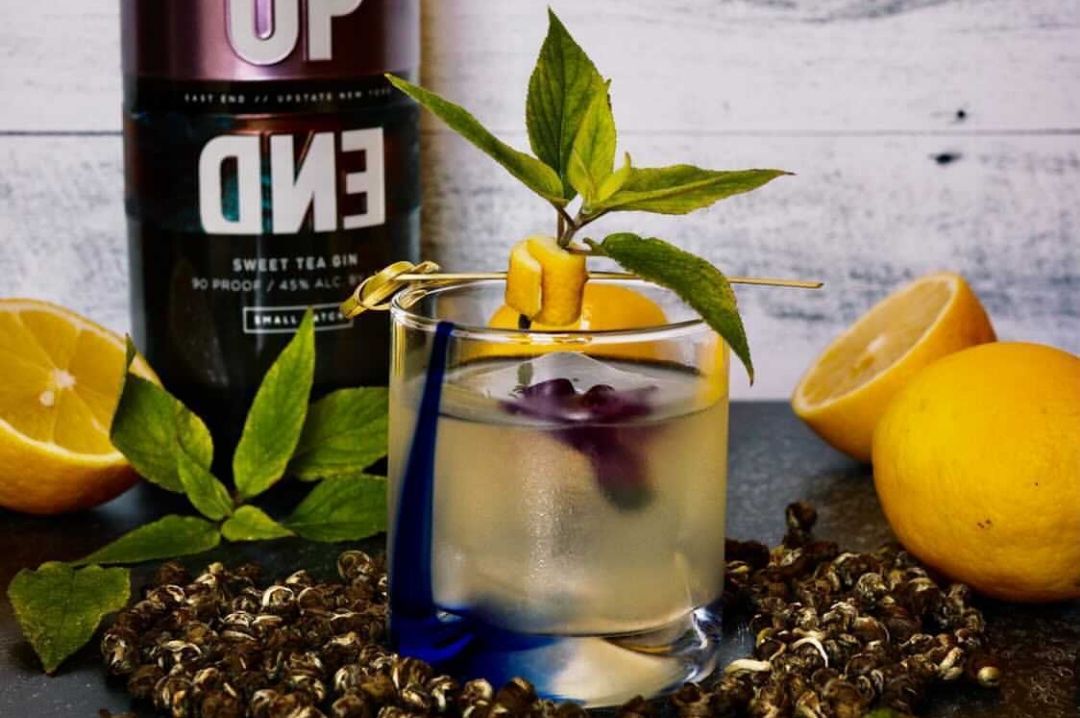 The Juju Jasmine Cocktail from UpEnd Distilling
Ingredients:
1.5 oz. UpEnd Sweet Tea Gin
0.75 oz. fresh-pressed pineapple juice
0.5 oz. fresh aloe juice
0.5 oz. jasmine pearl tea-infused syrup
0.5 oz fresh lemon
3 dashes charred pineapple bitters
Garnish with pineapple sage bouquet wrapped in lemon peel
Method:
Add all ingredients except the bitters to a mixing glass with ice and use a bar spoon to mix. Strain onto a true clear ice cube with an edible wildflower. Top with bitters, garnish & enjoy!
The jasmine tea simple syrup is an integral part of the recipe without which Juju Jasmine will not taste the same. Here's how to make the syrup.
Ingredients:
Half cup water
Half cup granulated sugar
2 tsp Jasmine Pearl Tea
In a small saucepan, over medium heat, heat and dissolve sugar in water. Add tea pearls and steep for 1.5 minutes. Strain the tea leaves and chill the syrup before adding to the cocktail.
Header Image- UpEnd Distilling, Source Website