A Smashing Cucumber and Maple Combination
Canadian distillery SAP56 has championed maple leaves in its whisky but they play second fiddle to the refreshing cucumber in this cocktail.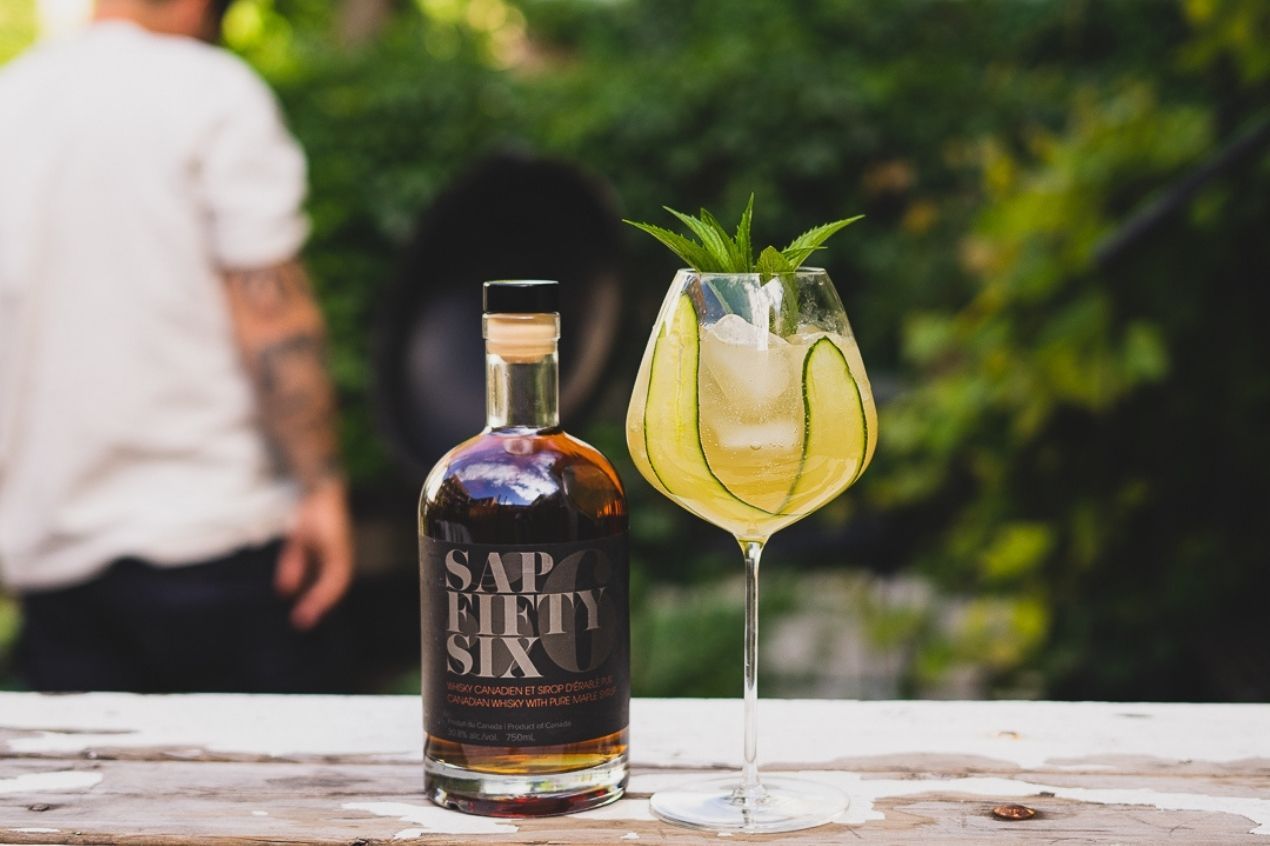 Separating maple leaves from Canada is next to impossible. The leaf of their national tree is synonymous with many brands and of course the Toronto Maple Leafs. Another fine example of this was showcased at the 2021 Bartender Spirits Awards when Canadian distillery SAP56 Beverages won a silver medal. This is where the brand found success but its story began quite some time before the win at the competition.
At the heart of the distillery's inception was the ambition to champion maple whisky and promote it in international markets. For this to happen, there was the need to identify the right species of maple trees. While there are ten species of maple native to Canada, it is widely believed that Quebec's sugar maple is the best option to produce maple syrup. The process of sugaring maple dates back to native Canadians, who began the practice long before Europeans arrived in North America.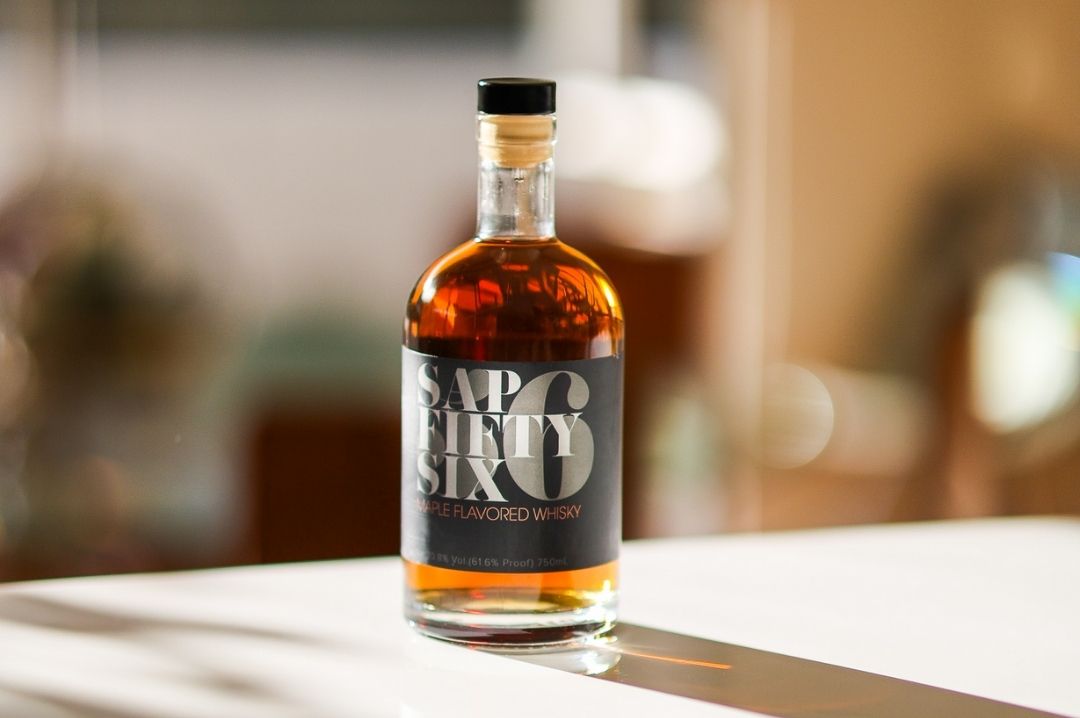 SAP56 Maple Flavored Whisky, Source Facebook
The distillery draws inspiration from these native Canadians in its quest to bring the best maple whisky to the world. The harvest begins in spring and the entire process lasts for 56 days. The SAP56 Maple Flavored Whisky that scored 86 points at the 2021 Bartender Spirits Awards is a smooth whisky having distinct notes of oak and a touch of maple syrup. There are nuances of caramel and vanilla on the palate with the whisky ending on a sweet finish.
It is that very sweet finish that makes the SAP56 Maple Flavored Whisky a great choice for cocktails. The cocktail to try with the SAP56 Maple Flavored Whisky as the base is the Cucumber Smash. A relatively easy cocktail to make, here are all the ingredients you require to make the refreshing cocktail and how to put it together.
Ingredients:
2 oz SAP56 Maple Flavored Whisky
1 oz of fresh lemon juice
¾ oz of simple syrup
6 mint leaves
5 slices of cucumber
Method:
Put all the ingredients in the shaker and pound the cucumber. Shake with ice cubes. Double filter in an Old Fashioned type glass on new ice. Decorate with a cucumber ribbon.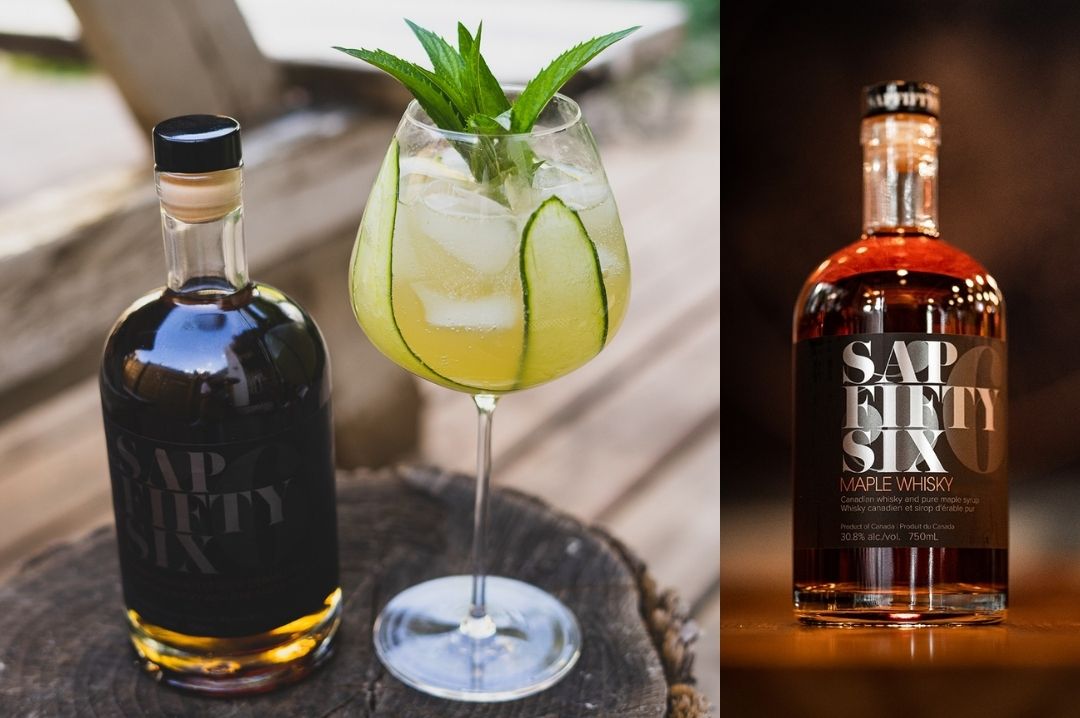 The SAP56 Maple Flavored Whisky is a wonderful representation of a classic Canadian Whisky. Its deep and elegant look with spicy characteristics resembles a well-made whisky that will appeal to all kinds of drinkers. The maple syrup is the hero, rightly prized for its flavor, and even plays an important role in making Cucumber Smash such an appetizing cocktail. SAP56 Beverages also many other cocktail recipes for you to try and bring out the mixologist within you. Try the Cucumber Smash or any other concoction and you will have a taste of why Canadian maple syrup is so widely loved.