Apple Pie - Mixed or Stirred!
The liquid and boozy version of a dessert just about everyone loves.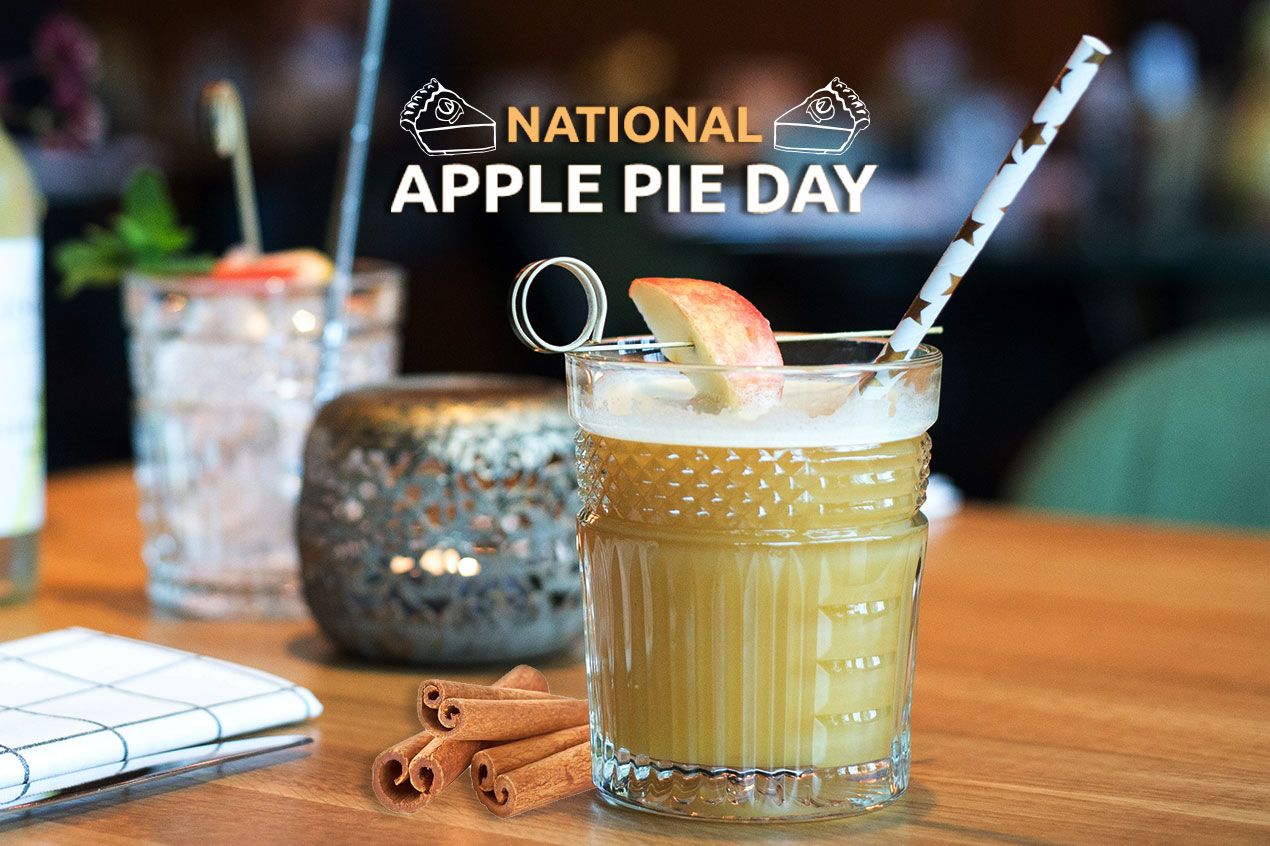 America's favorite dessert has an annual day of celebration, May 13. This year, why not mix it up and do something different to celebrate the occasion? These cocktails are a delightful avenue into the world of pies. Accompany these with your favorite pie to celebrate National Pie Day!
Apple Pie Cinnamon Cocktail
Recipe from Cooking On Front Burners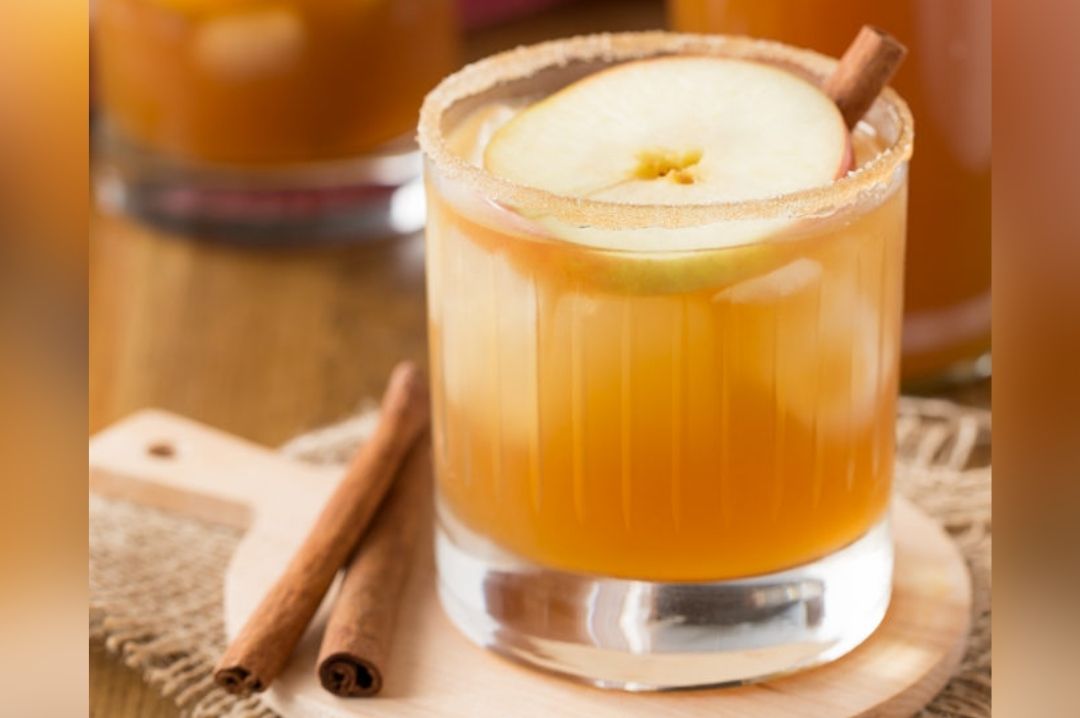 Apple Pie Cinnamon Cocktail, Source Cooking On Front Burners
If someone were to ask you about a cocktail that tastes exactly like apple pie, direct them to this very cocktail. It is not too heavy on alcohol with half of the drink being made up of apple cider. Tasty and not too sweet on the mouth, the apple pie cinnamon cocktail is the ideal apple pie in a glass.
Ingredients:
Vanilla Vodka
Fireball Whiskey
Apple Cider
Sugar
Cinnamon
Honey
Apple slice for garnish (if desired)
Method:
Run a bit of honey on the rim of your cocktail glass. Dip into a mix of honey and cinnamon. Shake the remaining ingredients in a martini shaker and pour into an old fashioned glass with some ice. Sip and enjoy!
Apple Pie on the Rocks
Recipe from Vegan Yack Attack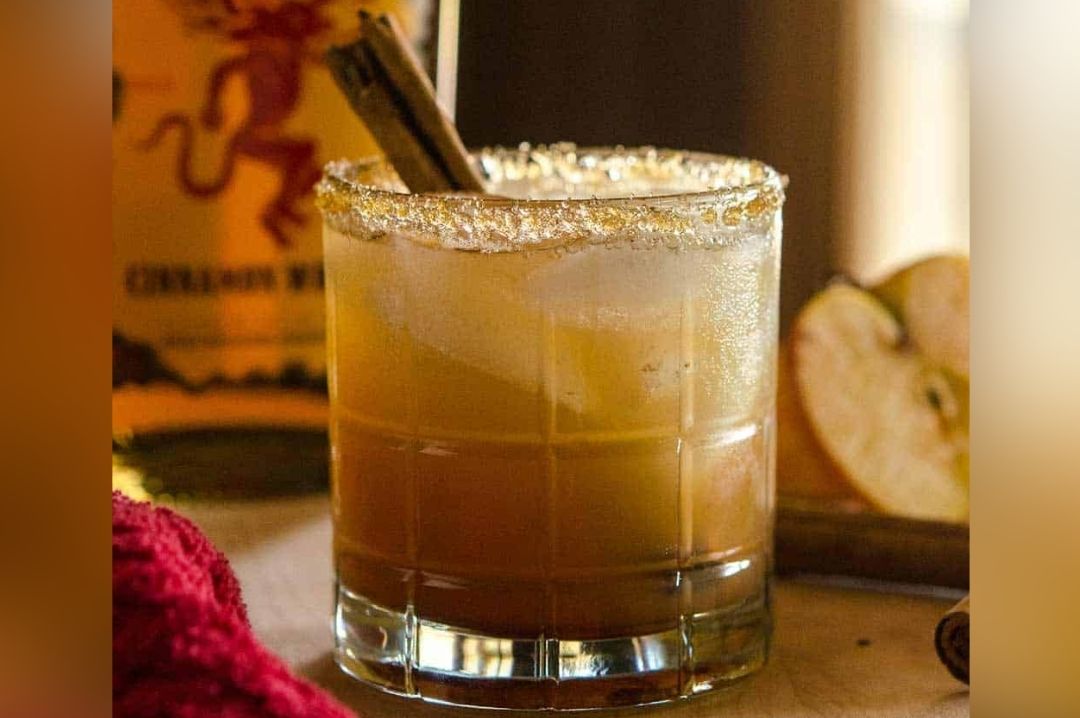 Apple Pie on the Rocks, Source Vegan Yack Attack
A boozy treat that's perfect is the apple pie on the rocks. Quick to put together, this cocktail consists of apple juice, fireball whiskey and vodka. Take it a step further if you have graham crackers on hand. Crumble them up and add them to the top of the cocktail for the crusty crunch.
Ingredients:
Apple Juice
Cinnamon Whiskey
Vanilla Vodka
Brown sugar
Graham crackers (optional)
Method:
Wet the rim of your glass and circle over the brown sugar to coat evenly. In a martini shaker, pour the vodka, Fireball, apple juice and ground cinnamon with a handful of ice cubes. Shake it 10 times and pour it into the glass. Top it off with some crumbled graham crackers and your apple pie on the rocks is ready to serve.
Apple Pie Martini
Recipe from The Spruce Eats
Apple Pie Martini, Source The Spruce Eats
Very similar to an appletini but with a different spin on the flavor, that of an apple pie, the apple pie martini is a great representation of apple pie in a liquid form. What's more? It only takes about three minutes to stir it up and is reminiscent of simple homemade pies.
Ingredients:
1 ounce premium vodka (the Redmont Vodka is a fantastic choice)
1 1/2 ounces vanilla liqueur
2 ounces apple cider
1 teaspoon ground cinnamon
1 dash freshly squeezed lime juice
Method:
Gather all the ingredients. Pour them in a cocktail shaker filled with ice. Shake it well and strain into a chilled cocktail glass. Serve and enjoy.
Baileys Apple Pie Cocktail
Recipe from DobberNation Loves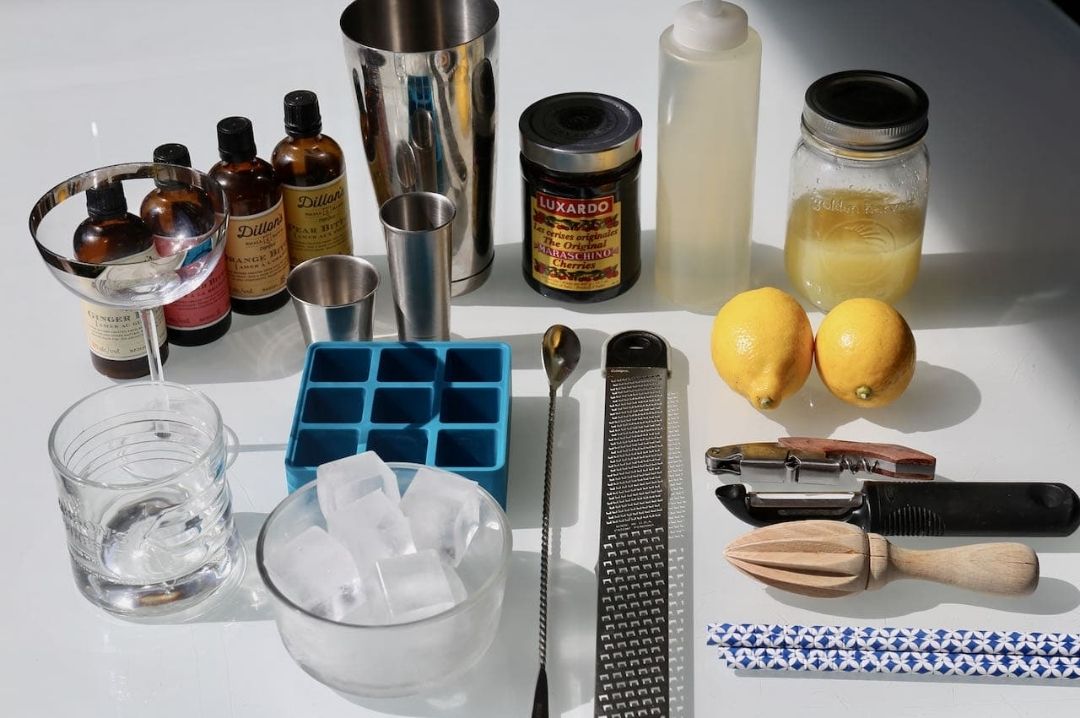 Baileys Apple Pie Cocktail, Source DobberNation Loves
You can hardly ever go wrong with a bottle of Baileys. While it is a great drink to have as is, it takes this recipe to the next level. The homemade Baileys apple pie is a great cold iced cocktail recipe perfect for this occasion.
Ingredients:
1 cup Ice
1.5 oz Baileys Irish Cream
1/2 oz Frangelico
1/2 oz Calvados
4 oz Apple Cider
2 tbsp Gala Apple sliced
3 tbsp Whipped Cream
1 tsp Caramel Sauce
Cinnamon Stick garnish
1/2 tsp Simple Syrup
Cinnamon Sugar rim
Method:
Pour simple syrup into the centre of a small plate. Invert the cocktail glass rim into the syrup until evenly coated. Spread cinnamon sugar onto a separate small plate. Invert syrup coated glass rim into the cinnamon sugar until evenly coated and set it aside. Add ice to a cocktail shaker. Using a shot glass, measure and add Baileys, Frangelico, Calvados and apple cider. Seal and shake the contents vigorously for 30 seconds until very cold. Strain Baileys Apple Pie cocktail into the rimmed glass. Fill halfway with ice. Add apple slices and cinnamon sticks. Top with whipped cream and drizzle with caramel sauce.
Apple Pie Moscow Mule
Recipe from The Cookie Rookie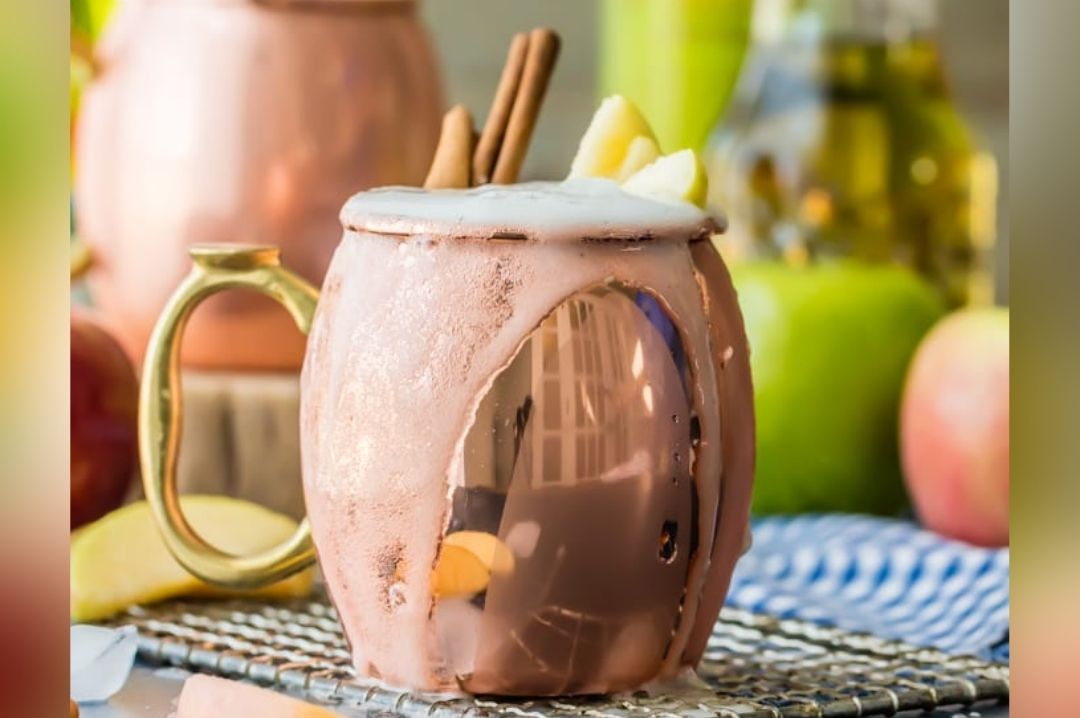 Apple Pie Moscow Mule, Source The Cookie Rookie
For all the Moscow Mule lovers, this apple pie themed cocktail is just for you. Apple and ginger are a match made in heaven. The best part about it is it can delight everyone, those who love a cocktail and those that are non-alcoholic drinkers as well. When opting for a non-alcoholic apple pie Moscow mule, leave out the vodka and voila! you have your mocktail.

Ingredients:
4 ounces apple cider
4 ounces apple pie vodka or caramel vodka in a pinch
1 bottle ginger beer
Cinnamon sticks and apple slices for garnish
Method:
Fill two copper mugs with crushed ice. In a cocktail shaker, combine the apple cider and vodka. Shake to combine. Pour half of the apple cider mixture into each mug. Top each mug with ginger beer until full. Garnish with cinnamon sticks and apple slices.
Apple Pie Bourbon Cocktail
Recipe from Gourmet with Blakely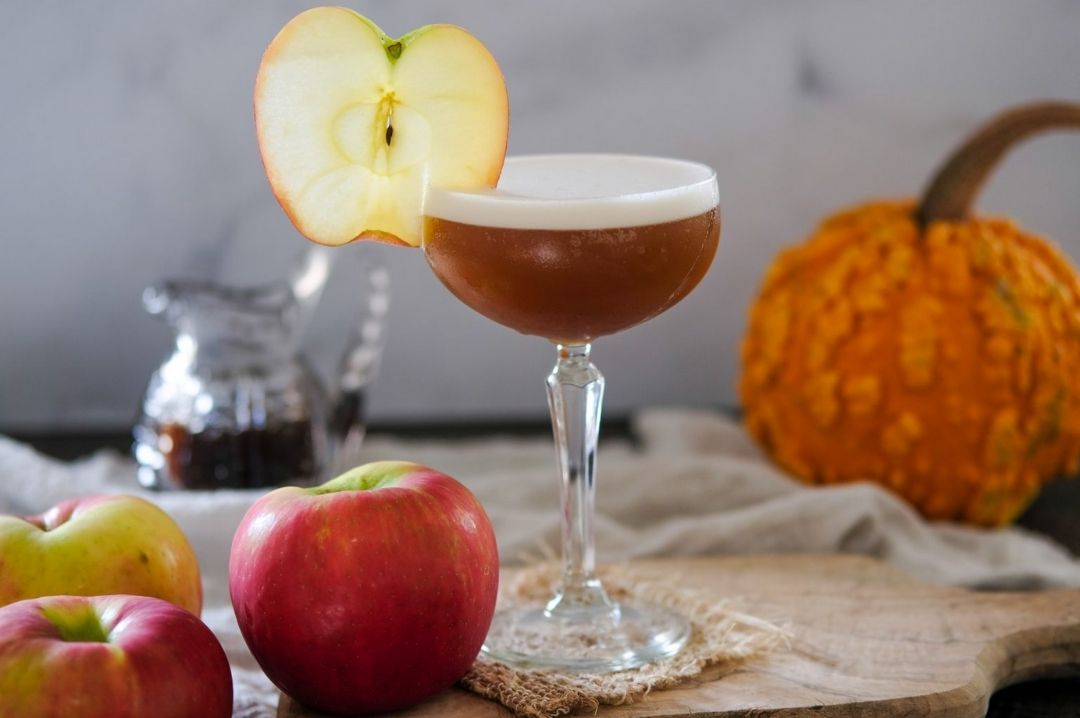 Apple Pie Bourbon Cocktail, Source Gourmet with Blakely
The apple pie bourbon cocktail tickles your taste buds. Combining all the things that you would see in an apple pie and a bourbon cocktail, here is how the apple pie bourbon cocktail is made.
Ingredients:
2 oz Bourbon
1 oz apple pie simple syrup
Juice from 1/2 lemon
1 egg white
Method:
In a shaker with ice, add in the bourbon, apple pie simple syrup, lemon juice, and egg white. Shake vigorously for at least 30 seconds until it's chilled and frothy. Strain into a glass (no ice) and garnish with an apple slice. Cheers!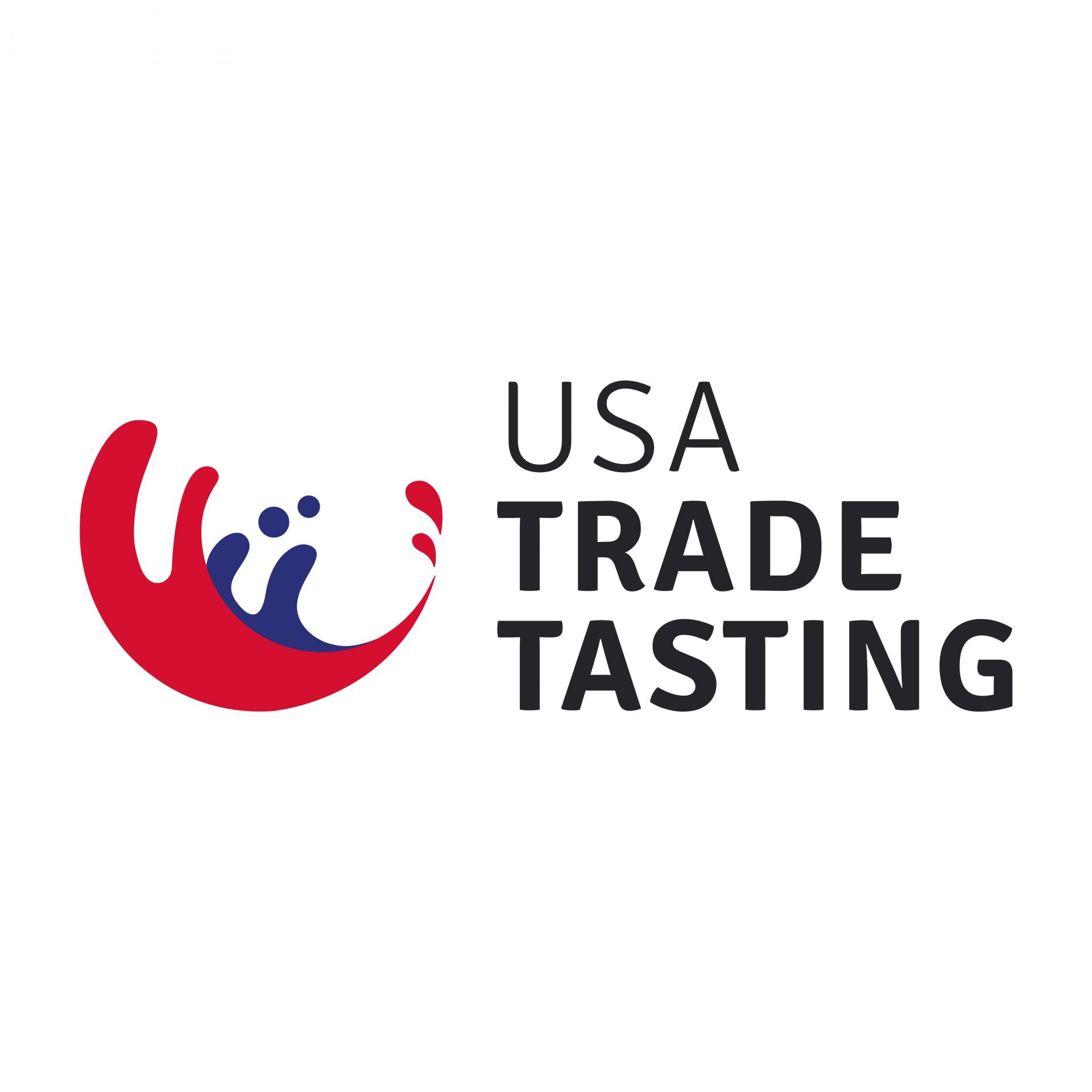 Morgan MFG, 401 N Morgan St Suite #204A, Chicago IL 60642
Register Now
South San Francisco Conference Center, 255 South Airport Boulevard, South San Francisco, CA 94080, United States.
Register Now
South San Francisco Conference Center, 255 South Airport Boulevard, South San Francisco, CA 94080, United States
Register Now