Brooklyn Gin's exclusive Brooklyn Martinez
Want to make a cocktail night at home fancier? Mix up a fresh martini made with Brooklyn Gin.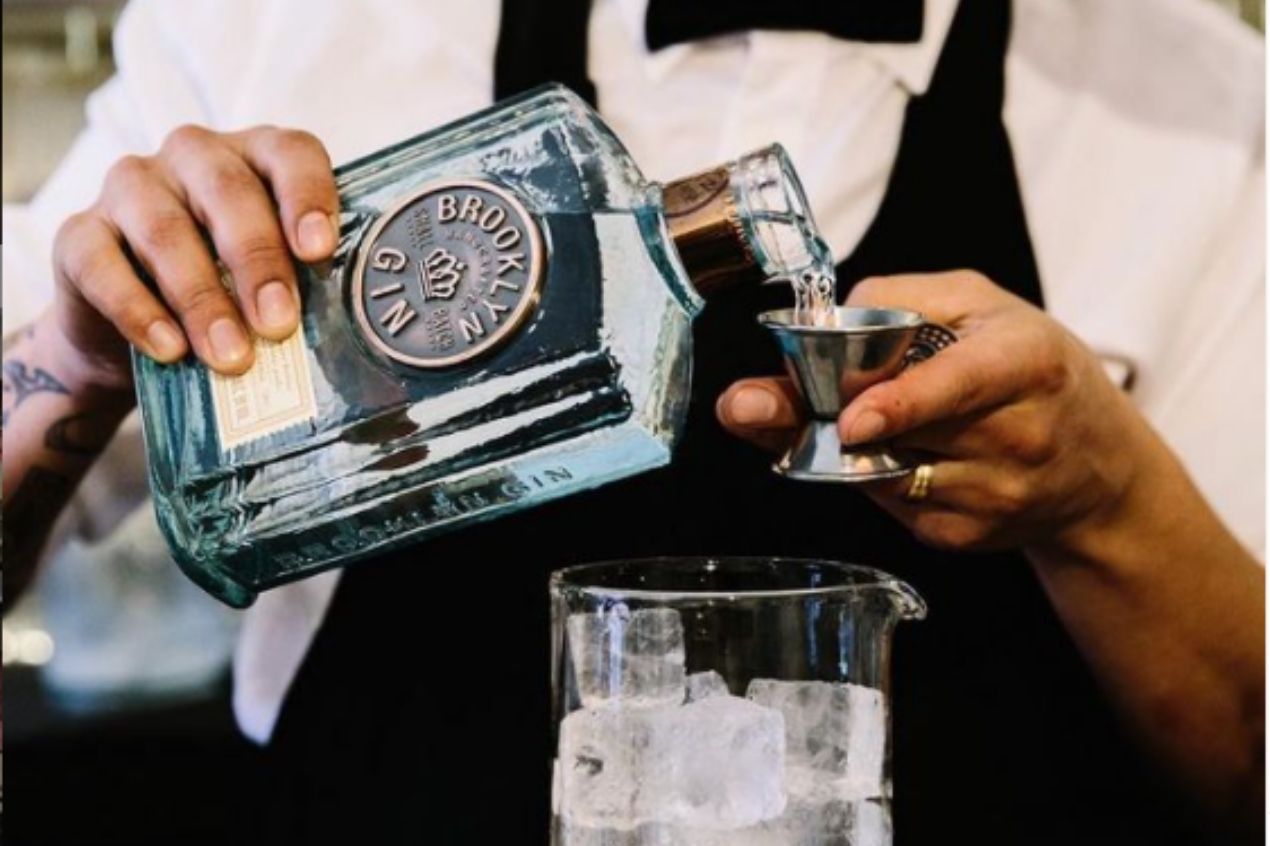 Brooklyn Gin, with its ready-to-drink counterparts, took home 5 medals at the USA Spirits Ratings 2021. The competition judges spirits on the basis of their quality, value, and packaging. The judging panel at the competition is an amalgamation of some of the country's best bartenders, spirits buyers, and other experts from establishments like Wine.com, BevMo, Four Seasons, and more.
While Brooklyn Gin itself was awarded a silver medal, the Brooklyn Gin Hibiscus-Pear & Soda won a gold medal in the RTD category. The brand also won medals for other RTDs, namely, Lime & Soda (silver medal), Cucumber-lime & Soda (silver medal), and Lavender-Lemon & Soda (bronze medal).
Contrary to the name, Brooklyn Gin is not distilled in Brooklyn, but a bit more upstate at the Warwick Valley Winery and Distillery in Warwick, New York. In 2010 the company's founders Emil Jättne and Joe Santos set out to make high-quality small-batch American gin by hand, on their own terms.
Their small company got its start in the wake of the financial crisis. At that time, due to a lack of resources, they were unable to build their own distillery. So they found a partner just outside the city in the Hudson Valley to help bring their vision of a handmade, small-batch American gin to life.
Unlike mass-produced factory gins, Brooklyn Gin does everything by hand. The company uses one Christian Carl copper pot still, where each batch yields 300 bottles of gin.
Brooklyn Gin is distilled using locally purchased fruit and a base spirit made from 100% American corn that is sourced from small farms. Thus, making the award-winning gin very fresh, complex, and flavorful.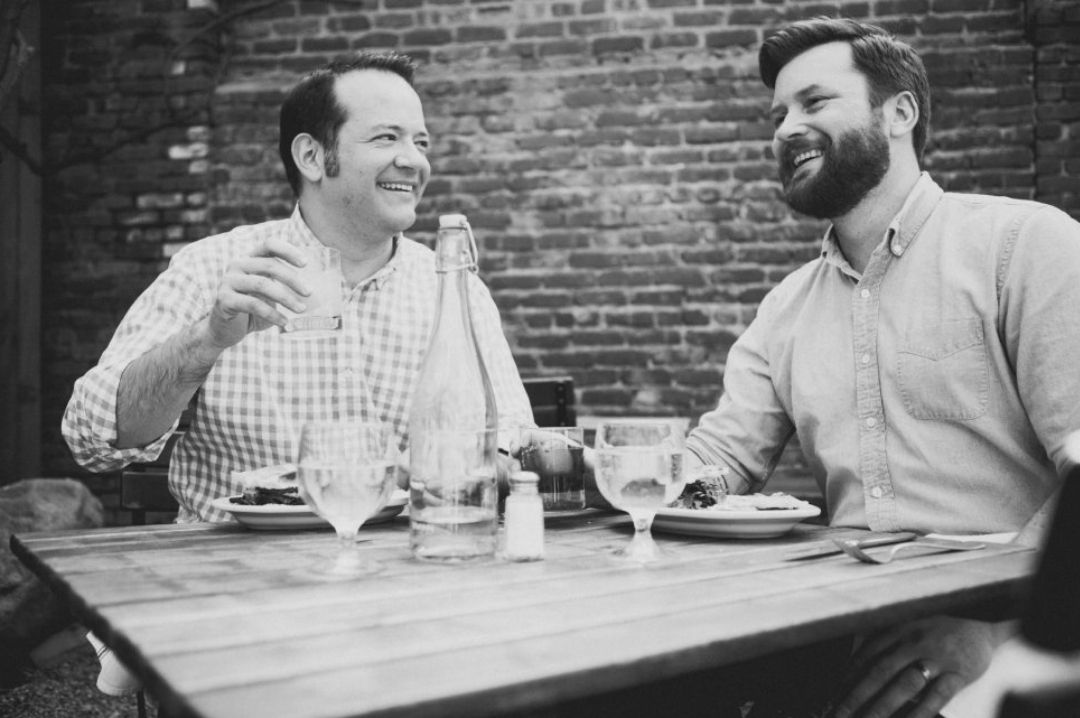 Joe Santos (left) and Emil Jättne (right), founders of Brooklyn Gin, source: website
Brooklyn Gin
Brooklyn Gin is a craft spirit made with fresh citrus peels and hand-cracked juniper. It's good enough to drink on its own and the company takes pride in it. By hand-cutting the citrus fruit, and releasing the essential oils in the juniper berries, they make a more vibrant gin than other distillers who use frozen or dried citrus peels. Fresh from the bottle, there's a vibrant surge of citrus. There are light vegetal and spice aromas up front. The palate has flavors of juniper with a very clean and bright finish.
Bartender making a cocktail from the Brooklyn Gin, source: Instagram
Even though Brooklyn Gin's RTD expressions are a delight, if you want to whip up a cocktail at home, you've got to try the Brooklyn Gin Martinez.
Brooklyn Gin Martinez ⁠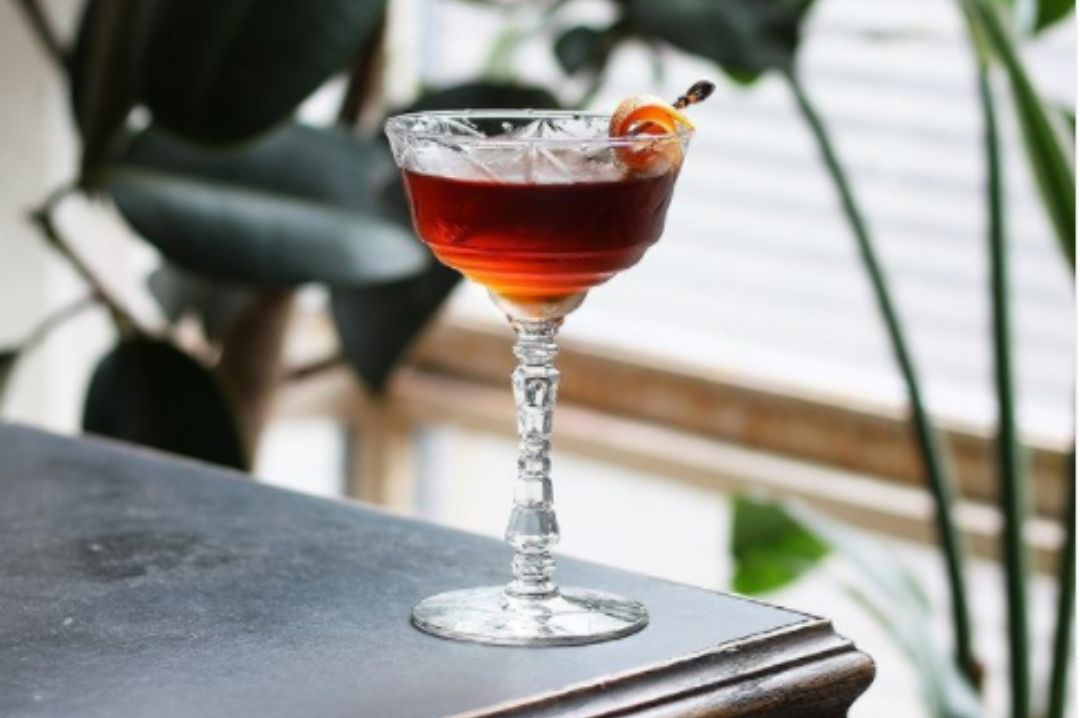 Brooklyn Gin Martinez, source: Instagram
Ingredients
1.5oz Brooklyn Gin⁠
0.25oz Luxardo Maraschino Liqueur ⁠
2 dashes of Angostura bitters ⁠
Stir all ingredients together over ice, strain into a coupe glass, and garnish with an orange peel⁠⁠. Cheers!
Header image, source: Instagram
South San Francisco Conference Center, 255 South Airport Boulevard, South San Francisco, CA 94080, United States
Register Now
South San Francisco Conference Center, 255 South Airport Boulevard, South San Francisco, CA 94080, United States
Register Now