Make Michael Cecconi's favorite cocktails
Michael Cecconi, mixologist, and Instagram cocktail fiend gives us a peek into his favorite cocktails.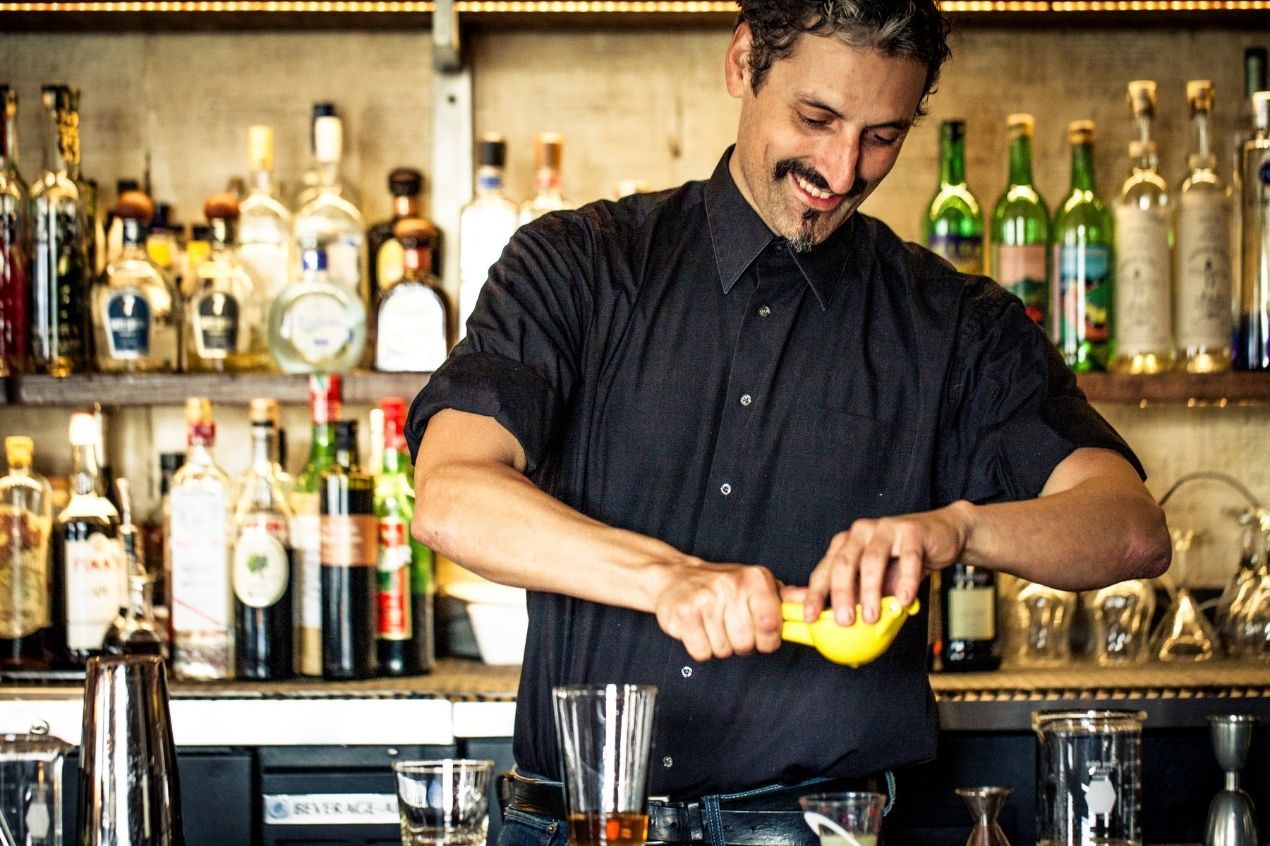 Every bartender and mixologist has a drink they love to make - and Michael Cecconi has some interesting ones up his sleeve.
Passionate about giving people an experience rather than just a drink, Cecconi (Mixology Instructor, Monday Night Mixology & The Institute of Culinary Education) is known to make some delectable libations. Taking it a step further, Cecconi also bottles his craft cocktails - that are available for delivery throughout the Bay area. Not only is he a star mixologist, but he also teaches cocktail making virtually, both for private events, as well as on his Instagram.
Amongst his many achievements, Cecconi was the mind behind the cocktails at Peter Hoffman's Savoy and Back Forty in New York City, and Two Sisters Bar & Books and Alembic in San Francisco.
His work has been appreciated by all and has been featured on many platforms, including the SF Chronicle (Bar Star 2012), Food & Wine, The New York Times, The Today Show, and many others. And did we mention that Cecconi is also a judge at the Bartender Spirits Awards!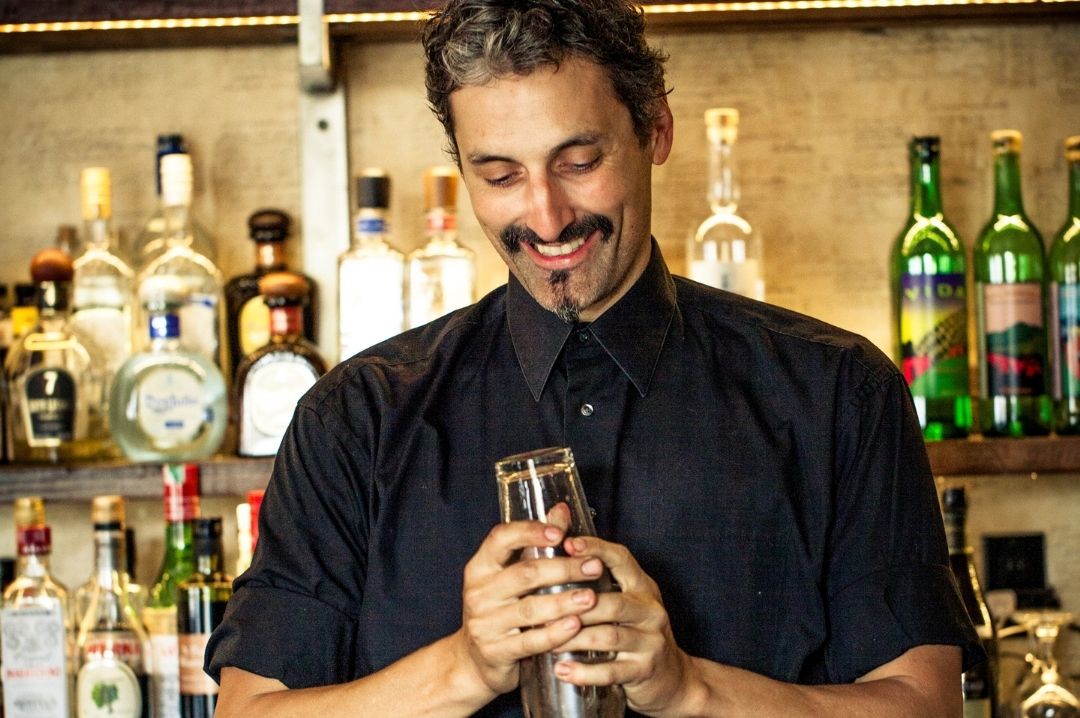 Amongst many of his creations, here's what Cecconi deems as his favorites to whip up.
Dill Blossom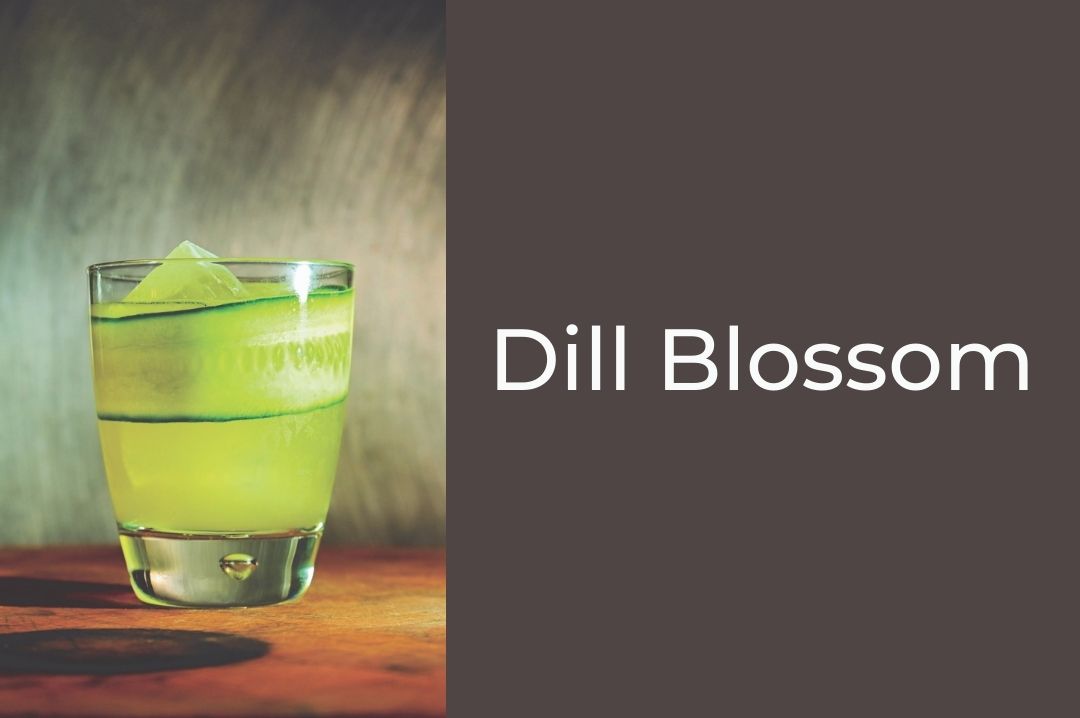 Ingredients:
2 oz dill/cucumber-infused gin
1 oz fresh lime
1 oz simple syrup (equal parts of sugar and hot water - stir to combine)
Cucumber slice or dill flowers for garnish
How to:
Have a rocks glass on hand and prepare the cucumber garnish as follows:
Lay the cucumber on a flat surface, and use a peeler to make as many ribbons as needed for the garnish.
Measure and pour the gin, juice, and syrup into a shaker. Add ice, shake, and strain into a rocks glass. Carefully affix the cucumber ribbon into the glass. Top off with fresh ice.
To make the dill/cucumber-infused gin:
Ingredients:
1-pint gin
½ bunch fresh dill
6-inch piece of skin-on, English (Kirby or Persian will do too) cucumber.
How to:
In a blender, combine the gin, dill, and cucumber. Blend thoroughly. Strain through a fine-mesh strainer. Use immediately or keep in the refrigerator.
For a no abv version, substitute water for gin in the infusion. All other instructions remain the same.
The Red & The Black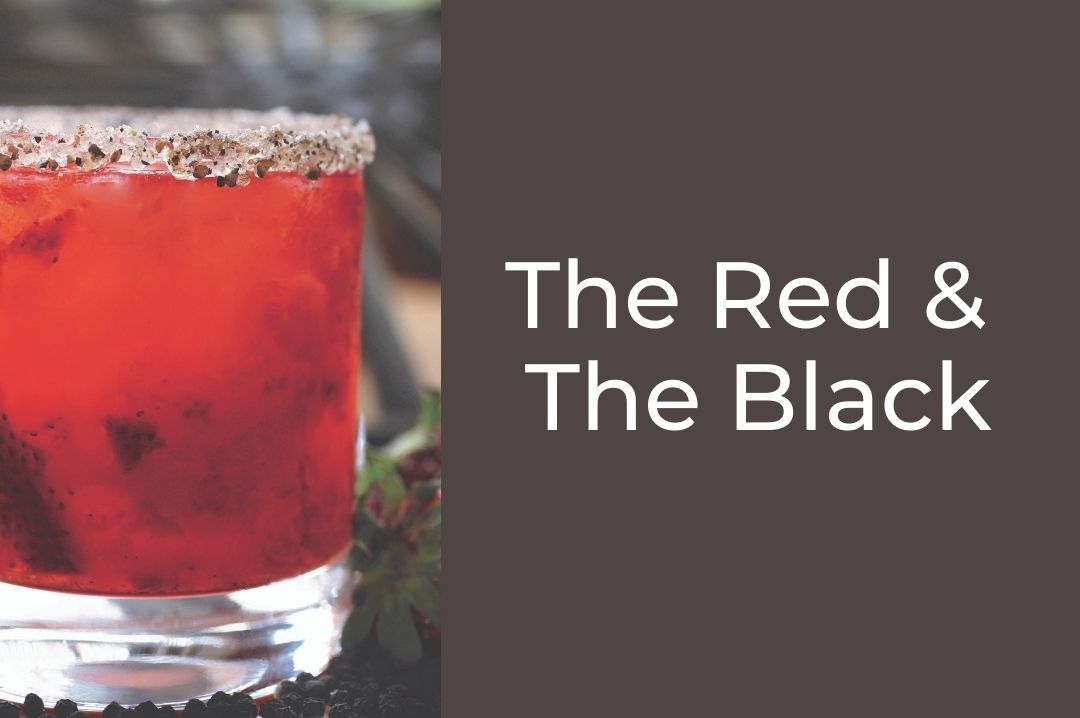 Ingredients:
2 oz Plata tequila
1 oz fresh lemon/lime juice
1 oz black pepper simple syrup
2-4 market strawberries
Sugar/Salt/Pepper to rim
How to:
Rim a rocks glass with sugar/salt/pepper using simple syrup as a fixative. Muddle strawberries into a mixing tin. Measure and pour in the tequila, syrup, and lime juice. Add ice, shake, and dirty dump into the spice-rimmed rocks glass.
To make black pepper simple syrup, you will need:
1 cup simple syrup (equal parts sugar and water), and 1 tablespoon freshly and finely ground pepper.
Combine the pepper and syrup and let it sit for at least 24 hours, stirring constantly. Strain out the pepper. Store in an airtight container in the fridge.