Switch up your Old Fashioned for a New Fashioned
Gem City Spirits' take on the Old Fashioned, with a blood-orange surprise.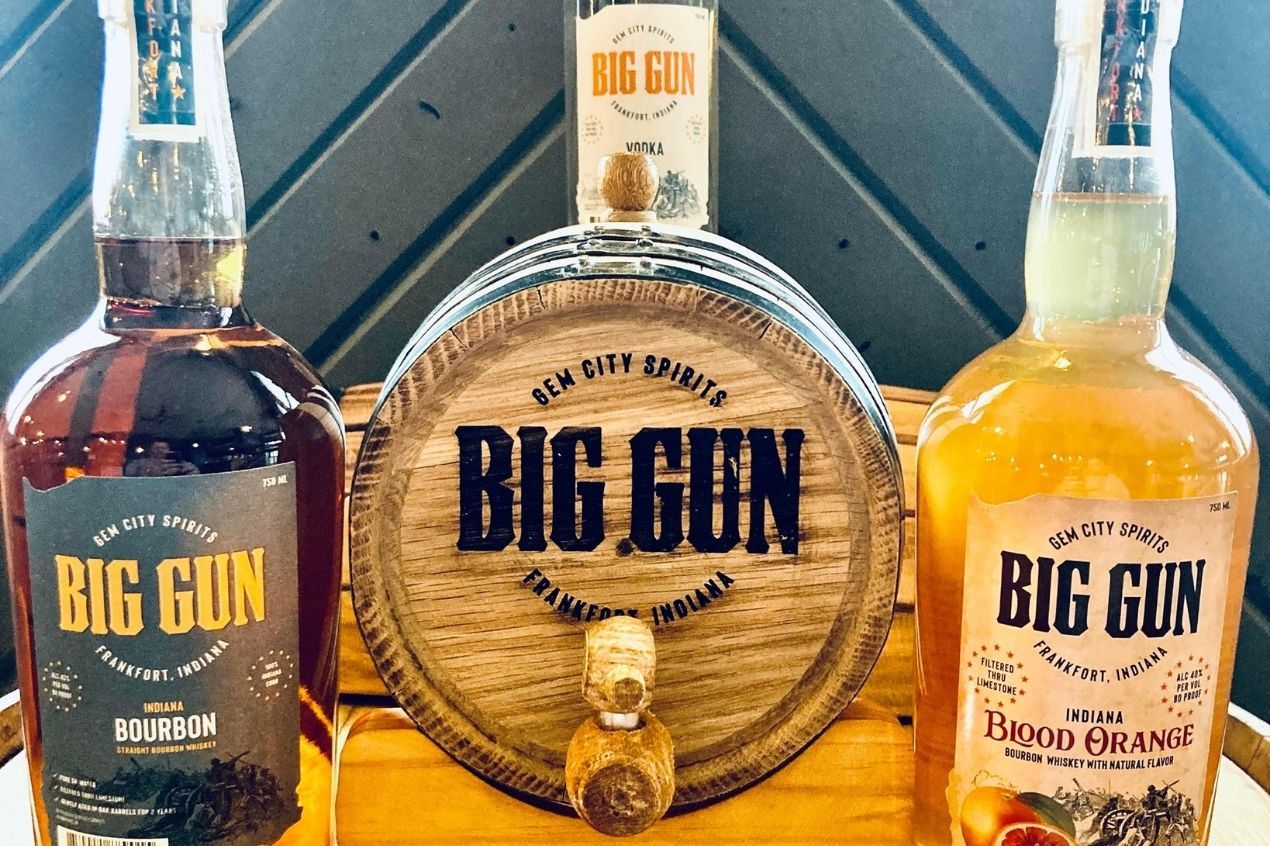 Based in an electric train depot built in the 1800s in Frankfort, Indiana, Gem City Spirits is known for spirits that are not only of high quality but are also easy on the pocket.
The Big Gun Blood Orange Bourbon recently added one more medal to their shelf of awards by winning a silver medal and earning 80 points at the 2021 USA Spirits Ratings. This annual competition judges spirits on the grounds of their quality, their value for money, and their packaging and design. The judging panel includes some of the country's top bartenders, spirits buyers, and experts from the field who have been in this game for decades. So you know a recommendation from these judges goes a long way.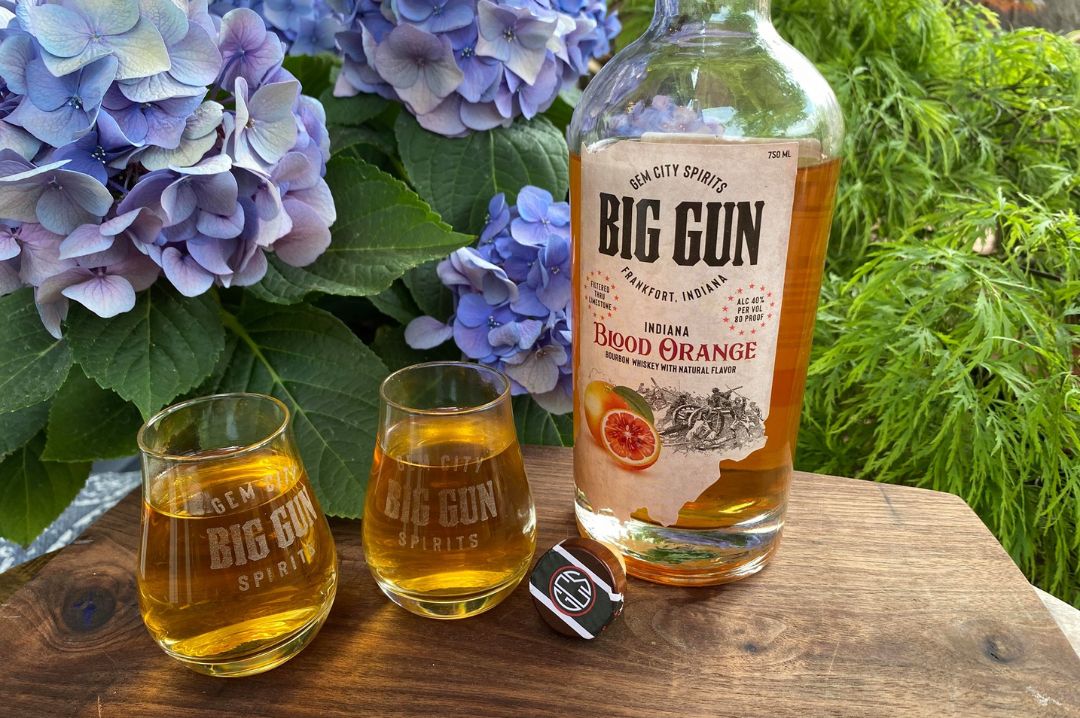 Gem City Spirits' Big Gun Blood Orange Bourbon, source: Facebook
The Blood Orange Bourbon is like an Old Fashioned in a bottle. They have taken their Big Gun Bourbon and created the best-tasting Blood Orange Bourbon available. At 80 proof and not too sweet, this is the perfect summer Bourbon. The bourbon has an orange blossom nose and peppery orange zest notes with a balanced blood orange flavor. It has a slight sweetness rounded by the pithy zest on the palate.
While the Blood Orange Bourbon is a treat when sipped neat, it is also a great way to add a twist to a classic cocktail.
The New Fashion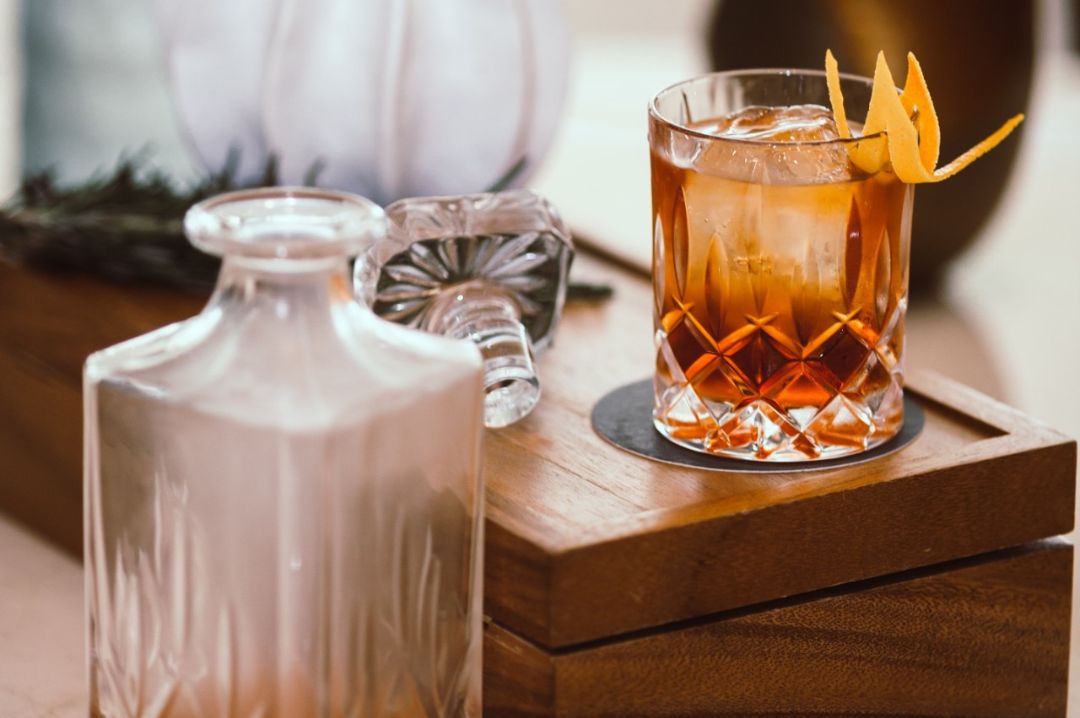 Blood Orange Bourbon in the New Fashion cocktail, source: Facebook
Ingredients -
1 ½ oz. Big Gun Blood Orange Bourbon Whiskey
1 tbsp simple syrup
5 dashes Angostura bitters
1 slice fresh orange
3 maraschino cherries
Muddle 2 of the cherries, simple syrup, and bitters in a shaker. Add ice and Big Gun Blood Orange Bourbon in the shaker and shake for 1 minute. Strain the mixture and serve it on the rocks. Garnish with a cherry and orange wheel.
Big Gun Blood Orange Bourbon can be enjoyed as a shot, on the rocks, or in a variety of delicious premium craft cocktails.
Header image, source: Gem City Spirits
South San Francisco Conference Center, 255 South Airport Boulevard, South San Francisco, CA 94080, United States
Register Now
South San Francisco Conference Center, 255 South Airport Boulevard, South San Francisco, CA 94080, United States
Register Now