Most sought after spirits of 2020
These are the best spirits of 2020, tasted and scored by preeminent bartenders from around the USA.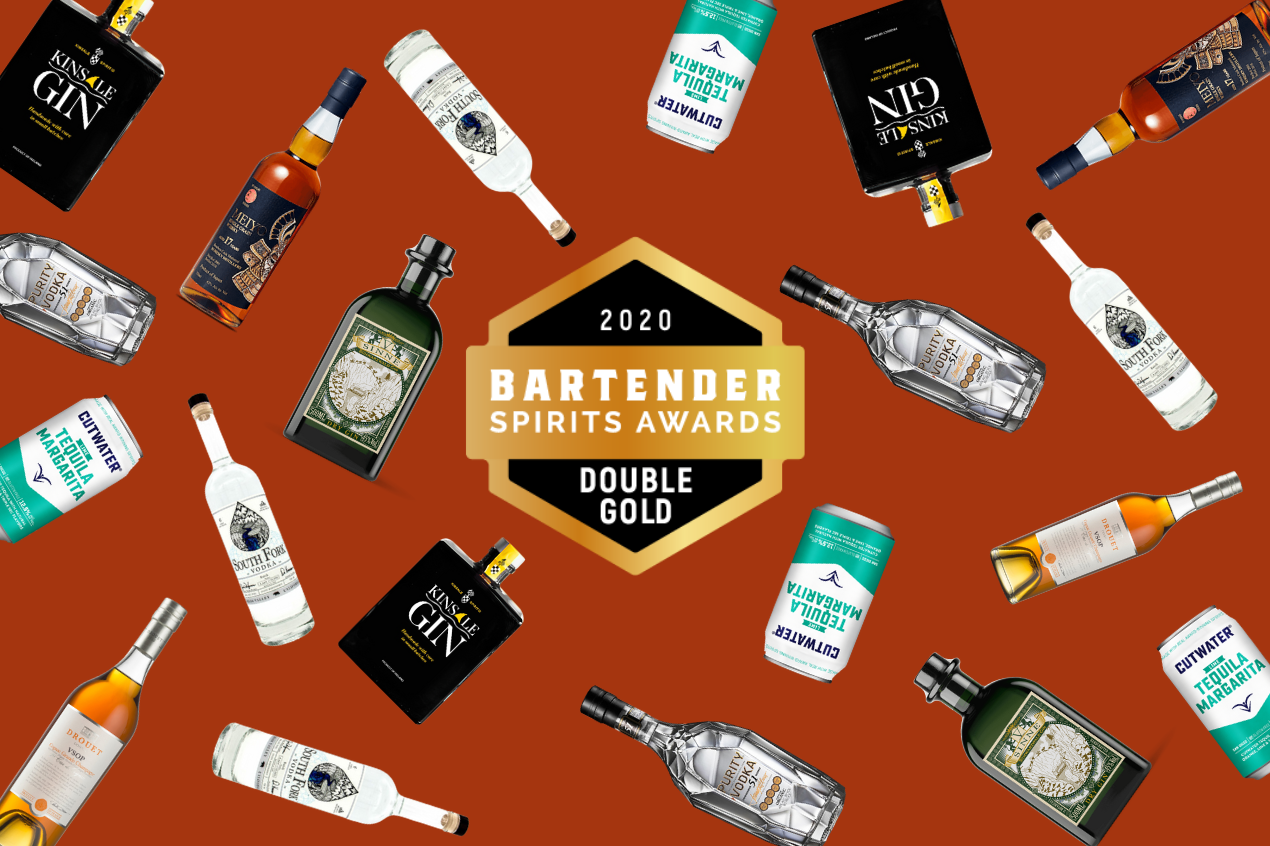 RTD cocktails are definitely having a moment and as many bartenders predict, they are here to stay. The competition saw some fine Japanese whiskies, vodkas, gins with a twist, amongst the products submitted.
As you go about mixing your next cocktail, be it a classic Old-Fashioned or Margarita, or a new fad like snow cocktails, why not do it with top-shelf spirits?
Tasted by top bartenders and mixologists from around the USA, the annual Bartender Spirits Awards judges spirits on the basis of their quality, value, and packaging. Those that excel in all three areas, and are given a score of over 95 are crowned with a double-gold medal, along with other special category medals which appreciate the spirits and their makers.
Based on the scores and medals they received, these 7 spirits are 2020's best to pick from.

Vsop Cognac
98 points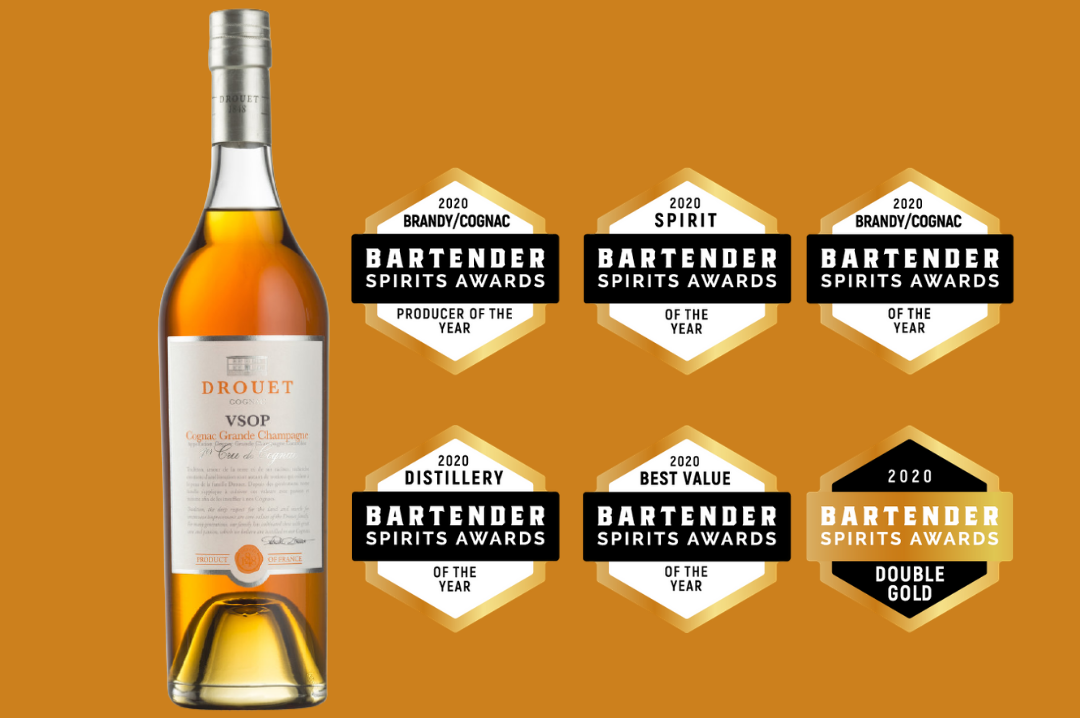 A real thoroughbred, the VSOP Cognac by Drouet stood out at the 2020 Bartenders Spirits Awards with four medals, including Spirit of the Year, Best Value of the Year, Brandy Cognac of the Year, a double gold medal, and two medals to its producer, Drouet's name: Brandy Cognac Producer of the Year and Distillery of the Year. The mahogany libation expresses aromas of crisp apple, vanilla, brown spices, and cinnamon. On the palate, the cognac gives off a gorgeous balance between the freshness of fruit and sweet-scented notes, with a remarkably long finish with a great balance between bright acidity and sweetness. The makers of this velvety drink recommend you drink it on the rocks, like an aperitif.
Kinsale Gin
97 points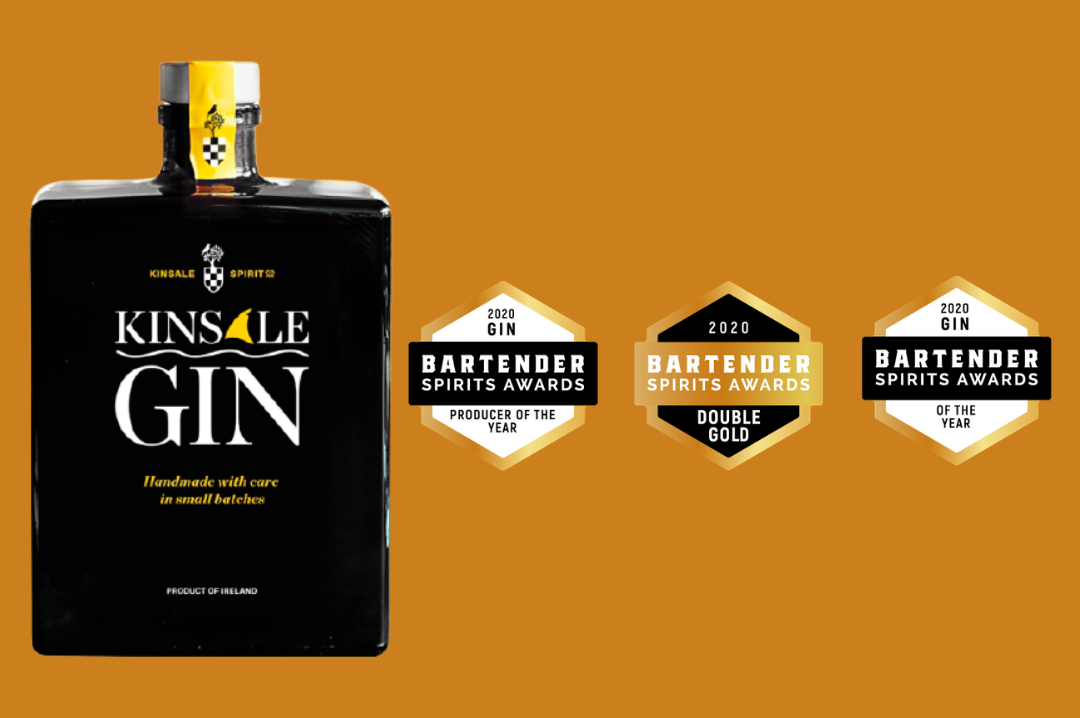 Distilled with 21 local botanicals from Kinsale, the Kinsale Gin expresses flavors of spice and herbs. The gin is intense, with subtle aromatics on the palate with a long and lingering finish. Judges at the Bartenders Spirits Awards deemed the juniper liquid to be "a great sipping gin". Kinsale Gin was awarded Gin of the Year, along with the distillery being crowned as 2020's Gin Producer of the Year.
The Kinsale Gin is also a great base for cocktails, like the French 75, curated by Electric Cork using the award-winning gin.
Ingredients:
— 35ml Kinsale Gin
— 25ml Lemon Juice
— 25ml Sugar Syrup
— Prosecco
— Dehydrated Lemon
1. Strain Kinsale Gin, lemon juice, and sugar syrup in a coupe glass.
2. Top with prosecco.
3. Garnish with a dehydrated lemon.
Meiyo 17 Japanese Whisky
97 points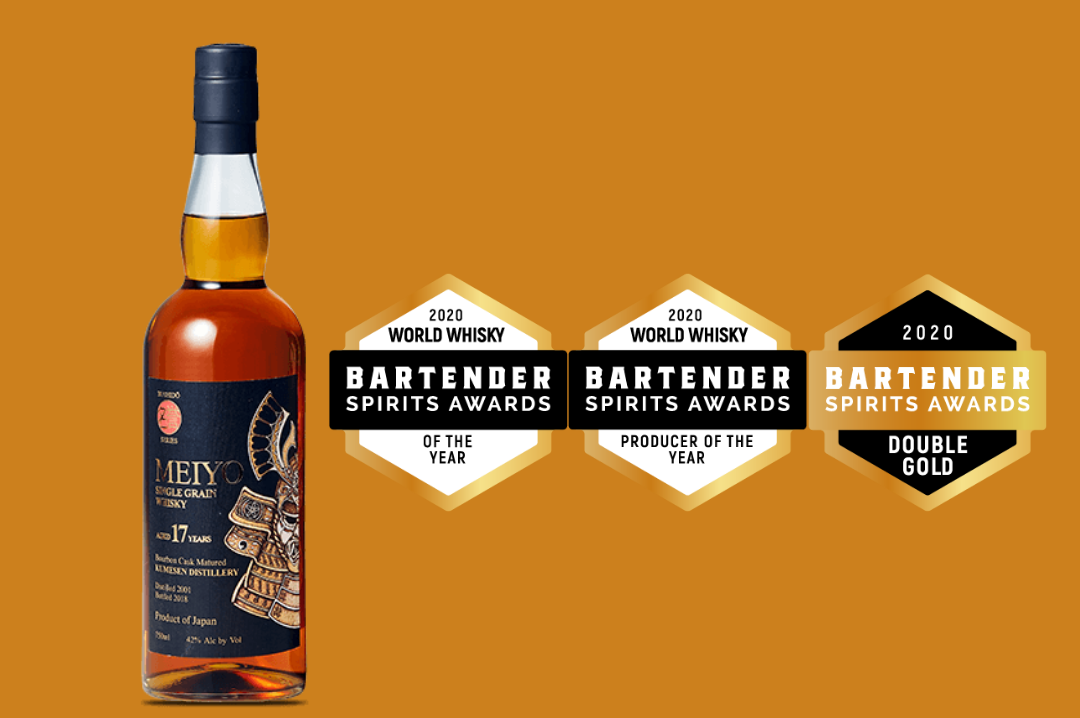 Hailing from Japan's Kumesen Distillery in Okinawa, this double gold-winning whisky is aged in ex-bourbon barrels for 17 years. Leading bartenders and spirits experts awarded the Meiyo 17 Whisky with the title of World Whisky of the Year, along with the distillery being crowned as World Whisky Producer of the Year. On the nose, the whisky is intensely aromatic and perfumed on the palate with notes of caramel and cinnamon.
Meiyo 17 Whisky is a great whisky to sip on its own, and it tastes like heaven when mixed into a classic Old-Fashioned.
Recipe by NY Times - Cooking
Ingredients:
— Sugar cube (or 1 bar spoon simple syrup)
— 2 dashes of Angostura bitters
— 2 ounces Meiyo 17 Whisky
— Orange twist to garnish
1. Muddle the sugar cube and bitters with one bar spoon of water at the bottom of a chilled rocks glass. (If using simple syrup, combine bitters and one bar spoon of syrup.) Add rye or bourbon. Stir.
2. Add one large ice cube or three or four smaller cubes. Stir until chilled and properly diluted, about 30 seconds. Slip orange twist on the side of the cube.
Cutwater Tequila Margarita
97 points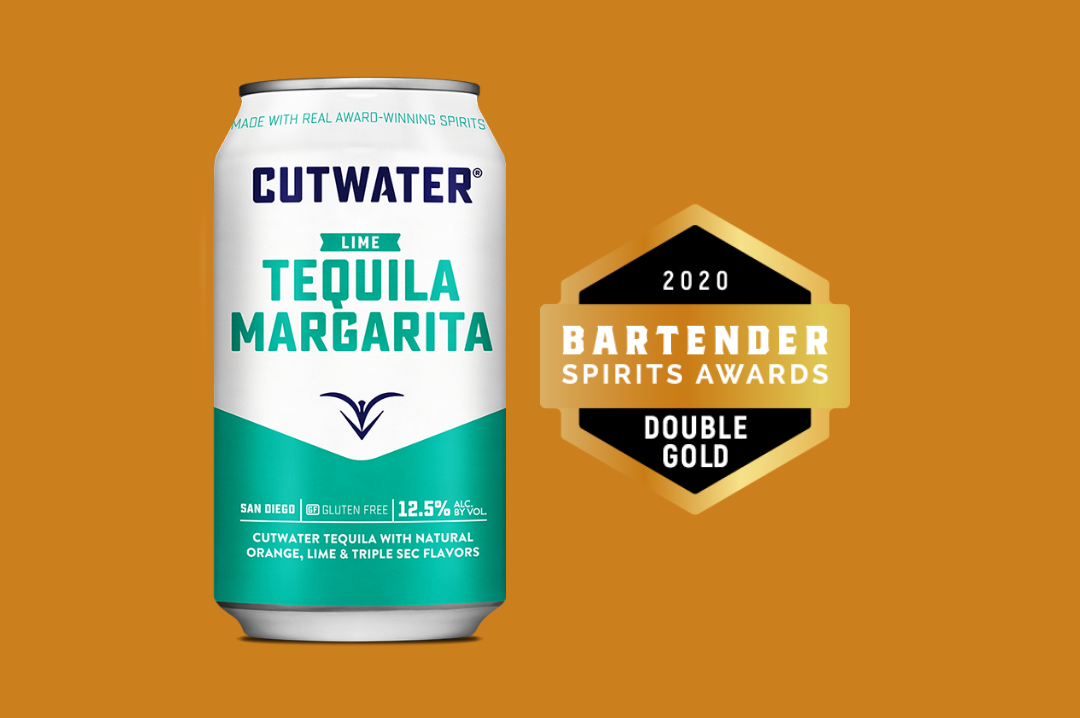 RTD cocktails have been rising in popularity in the last few years hitting an all-time high in 2020. With brands like Cutwater Spirits making delicious RTD cocktails that taste almost professionally-mixed, even bartenders and mixologists are hopping on the bandwagon. With 97 points and a double gold medal, the Tequila-Lime Margarita is one of the few ready-to-drink cocktails to win a medal at the Bartenders Spirits Awards. A San Diego take on a classic, the tequila imparts a floral aroma with a smooth finish that complements the mix of tart lime, pure cane sugar, and a subtle hint of orange — a treat for the summer.
South Fork Vodka
97 points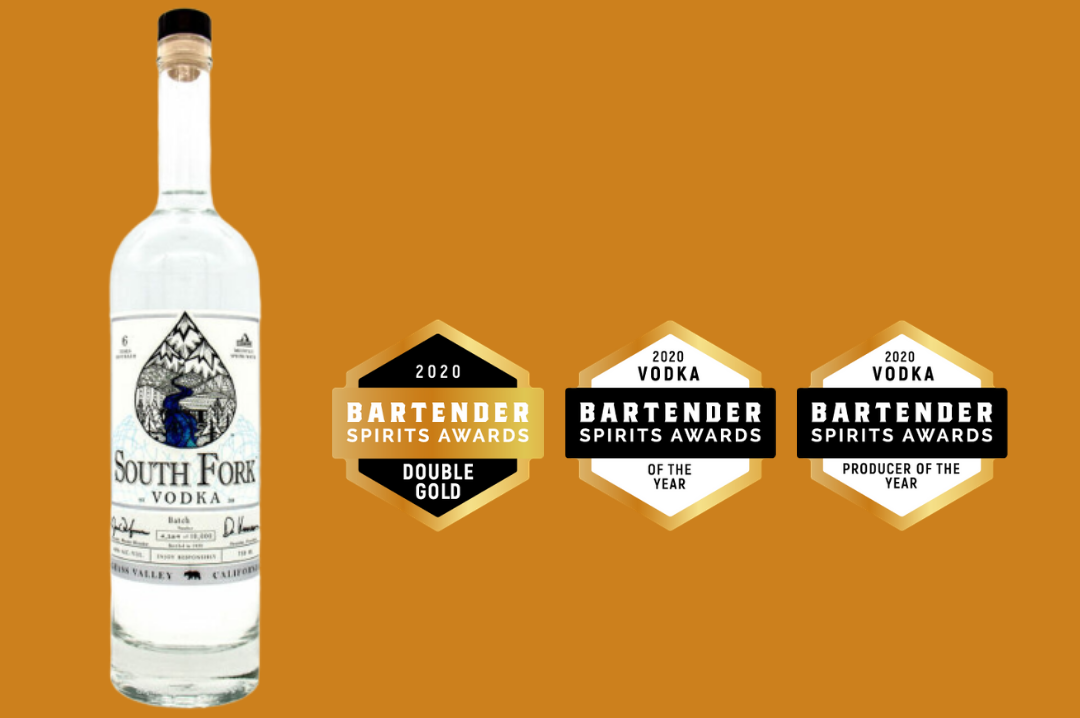 South Fork Vodka hailing proudly from Grass-Valley reigns with award-winning titles attached to its name, including Vodka of the Year and Vodka Producer of the Year from the 2020 Bartender's Spirits Awards. The vodka is crisp and smooth, with subtle nuances of citrus and spice to warm the palate. The exceptional smoothness results from a multi-distillation process and a unique, small-batch finishing method utilized by no other producer in the world.
Try it in a South Fork Dirty Martini.
Ingredients:
— 6 oz South Fork Vodka
— Dash of Dry Vermouth
— 1 oz olive juice
— 1 cup of ice
— 3 Olives (We like them stuffed with cheese)
1. Combine vodka, dry vermouth, and olive juice in a cocktail mixing glass.
2. Fill with ice and stir until chilled.
3. Strain into a chilled martini glass.
4. Garnish with three olives on a toothpick.
V-Sinne-Gin Schwárzwald Dry Gin
96 points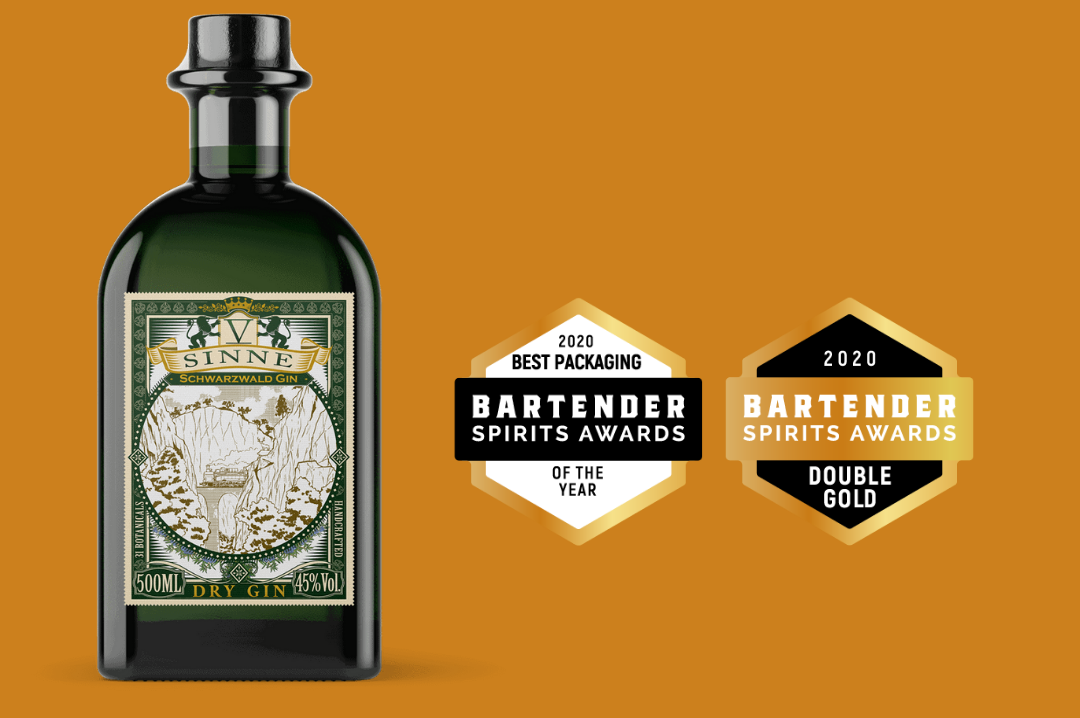 Schwárzwald means the Black Forest and the V-Sinne-Gin Schwárzwald Dry Gin is made with the aim to take us on a trip to the Black Forest to enjoy the moment with all five senses. The gin is made from 31 masterfully composed natural and hand-picked ingredients. It's intensely perfumed with spices and citrus, with lemon peel and allspice on the finish. The green bottle, with its depiction of the Black Forest on the label, won the Best Packaging of the Year award, along with a double gold medal.
The V-Sinne team recommends you drink it at 18°C in a digestif glass. However, if you want to mix things up, try out the V-SINNE Basil Smash "Von Sinnen".
Ingredients:
— 4 cl V-SINNE Black Forest Dry Gin
— 2 cl passion fruit syrup or mango/orange syrup
— Lemon juice from half an organic lemon
— 1 tea bag or 1.5 teaspoons of rooibos vanilla-orange tea
— 2-3 stalks of fresh mint
— A small piece of ginger (if you like it spicier, more of course)
— 2 pieces of honeydew melon
— Ice cubes
1. Pour 250 ml of hot water into the tea, let it steep for about 5 minutes, let it cool down, and chill.
2. Wash the lemon, cut it in half, and squeeze out the juice. Wash the mint, shake dry and pluck the leaves. Wash the ginger and cut it into thin slices.
3. Put mint, lemon juice, and ginger with tea, syrup, and half of the ice cubes in the shaker and shake vigorously.
4. Distribute the remaining ice cubes between the glasses.
5. Put in the sliced ​​honeydew melon.
6. Pour on the chilled tea, pour 2 cl gin into the glass, and stir.
Purity Vodka Connoisseur 51
96 points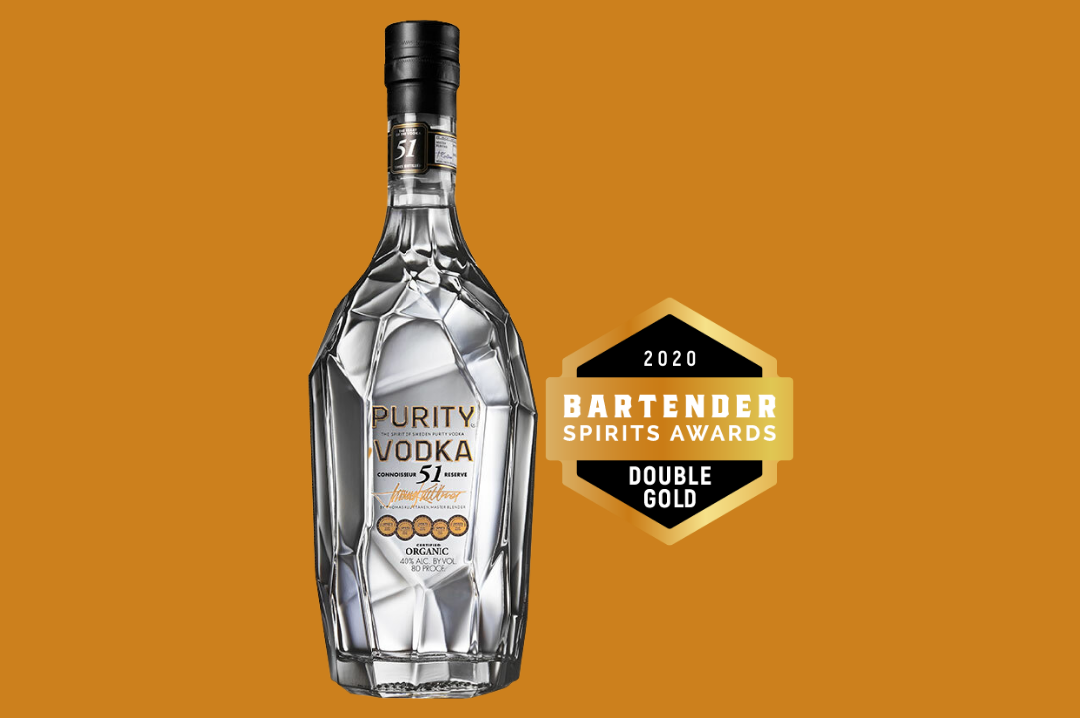 The Connoisseur 51 vodka by Purity Distillery is made with only the finest organically grown ingredients and distilled in the distillery's custom-made 600-liter copper still. The 96 point vodka is the definition of an ultra-smooth and flavorful vodka. The smoothness and character come when the heart of the vodka is distilled 51 times. Judges at the Bartender's Spirits Awards expressed their appreciation for this vodka by calling it "an extremely well-crafted vodka" and awarded it with a double gold medal.
As much as this vodka can be enjoyed in many different forms, make sure you try the Connoisseur 51 Gimlet.
Ingredients:
— 2 parts Purity Vodka
— 3/4 part fresh-squeezed lime juice
— 3/4 part simple syrup
— 4 slices of cucumber
1. Add all ingredients into a cocktail shaker filled with ice.
2. Shake well and double strain into a large cocktail glass.
3. Garnish with a lime wheel.