Whisky Tastings at Home
Everything you need to know including the set up, what whiskies you can use and tasting party etiquettes.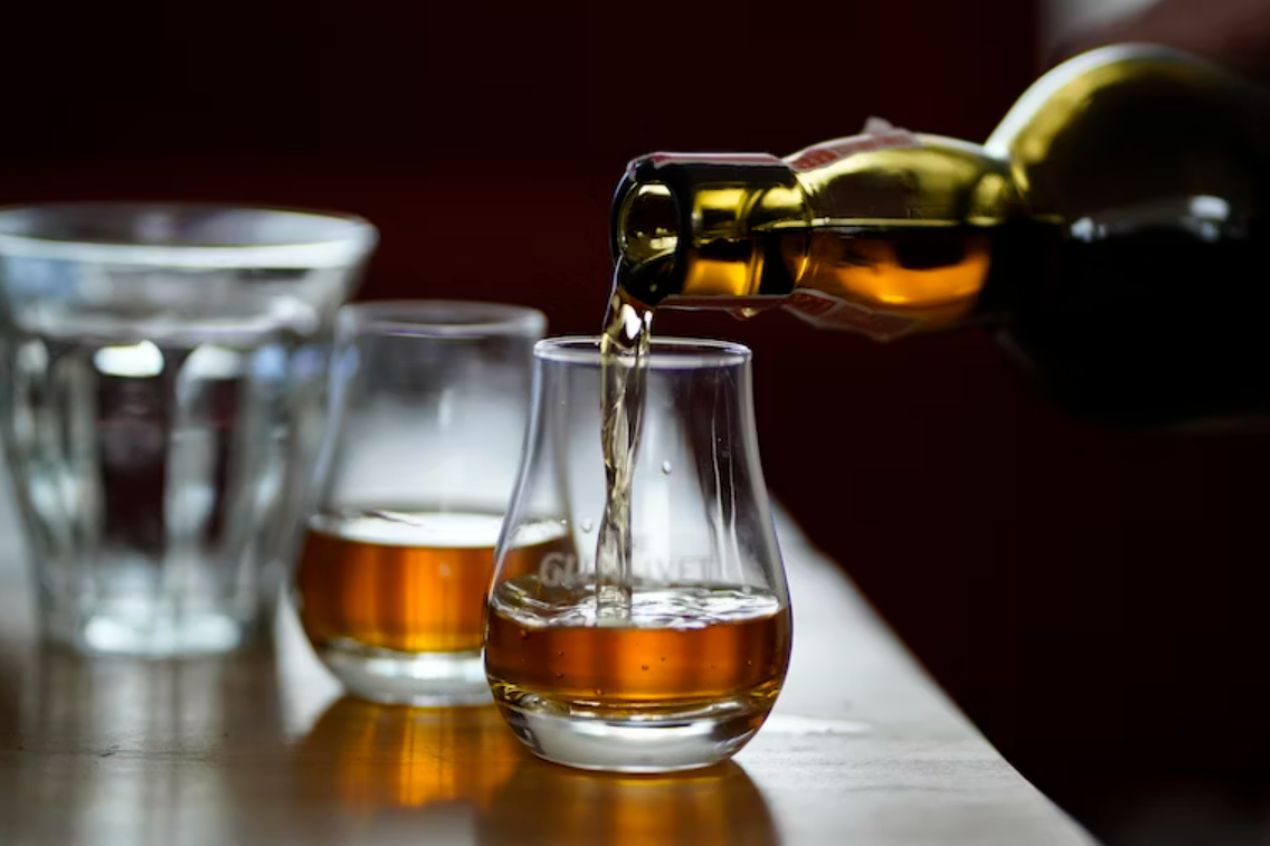 Whether Covid19 is to be credited, or the ever-growing expenses of New York City, it is a fact that tasting sessions are becoming a popular theme for house parties since 2022.
You are able to call a professional wine or spirit sommelier, who guides the crowd on how to identify the nuances of alcohol.
However, you can impress your friends by doing it yourself!
If you're a whisky lover, hosting a whisky tasting at home can be a great way to explore new flavors and connect with friends who share your passion. Here's everything you need to know to host a successful whisky-tasting party at home.
Setting:
First things first, you need to choose a suitable location for your whisky tasting. Ideally, you want a quiet and comfortable space where everyone can sit and focus on the whisky. Make sure you have enough glasses and water to cleanse the palate between whiskies.
A Glencairn glass is the ideal tasting glass for whisky. However, a rocks glass or an old fashioned do the job just as well.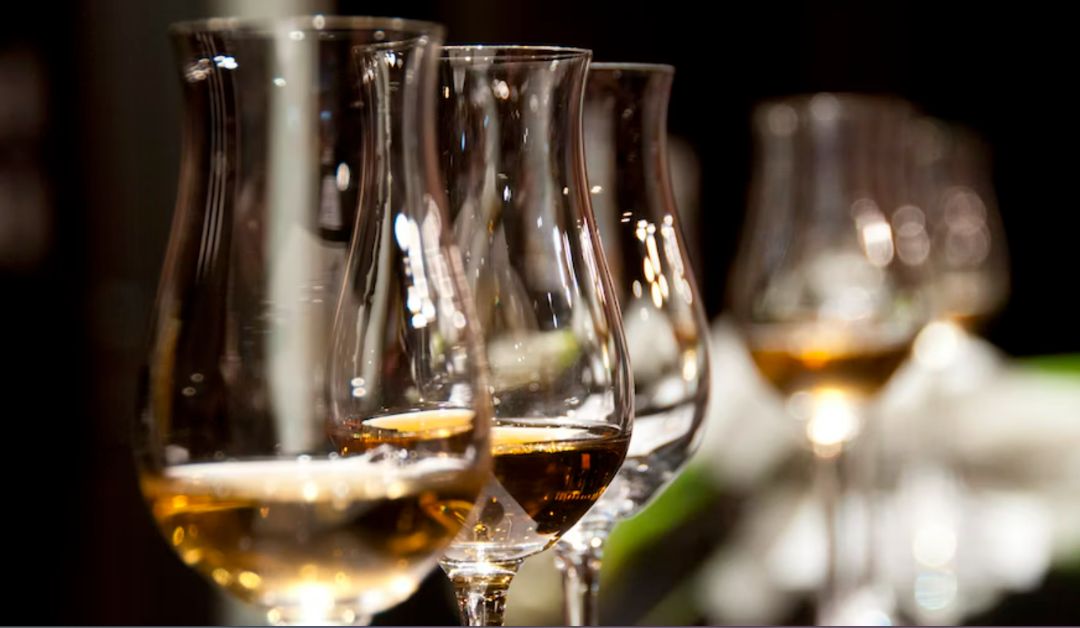 It's also a good idea to have some neutral snacks like bread or crackers on hand to help absorb the alcohol and keep everyone from getting too tipsy.
What whiskies:
When it comes to selecting whiskies for your tasting, there are a few things to consider.
First, think about the range of flavors you want to explore. Do you want to focus on a particular style of whisky, such as Scottish single malts or American bourbons? Or do you want to try whiskies from different regions around the world? Once you have a general idea of the flavor profile you're looking for, you can start selecting specific bottles.
Some of the categories you can explore are :
1. Geography-wise: Scotch, Bourbon, Irish, Japanese, Canadian
2. Just Scotch: Highland, Lowland, Islay, Campbeltown,
3. Just American: Bourbon, Rye, Tennessee
4. Budget: Whiskies under $30, Whiskies over $50, and so on.
5. Styles: Single Malts, Blended, Single Grain, etc.
For a tasting, it's generally a good idea to choose five to seven different whiskies. This will give everyone enough variety to explore different flavors without getting too overwhelmed. Make sure you choose a mix of entry-level and premium whiskies so that everyone can taste the difference and appreciate the nuances of each.
Keep "fun facts" or infographic cards/slides ready to be able to disclose some information per brand or style, too.
Tasting party rules:
To ensure that everyone enjoys the tasting experience, it's important to set some ground rules. Here are a few suggestions:
1. Hear them out fully when someone is tasting or giving their opinion.
2. It is polite for the host to pour your whisky instead of you doing it yourself
3. Take your time to savor each whisky and appreciate its flavors.
4. Add a splash of water into your glass to open up the aromas and taste. Avoid any other types of mixers.
5. Cleanse your palate with water or crackers between tastings.
6. Share your taste - even if you're getting bananas when the rest of the room is getting chocolate - you're right!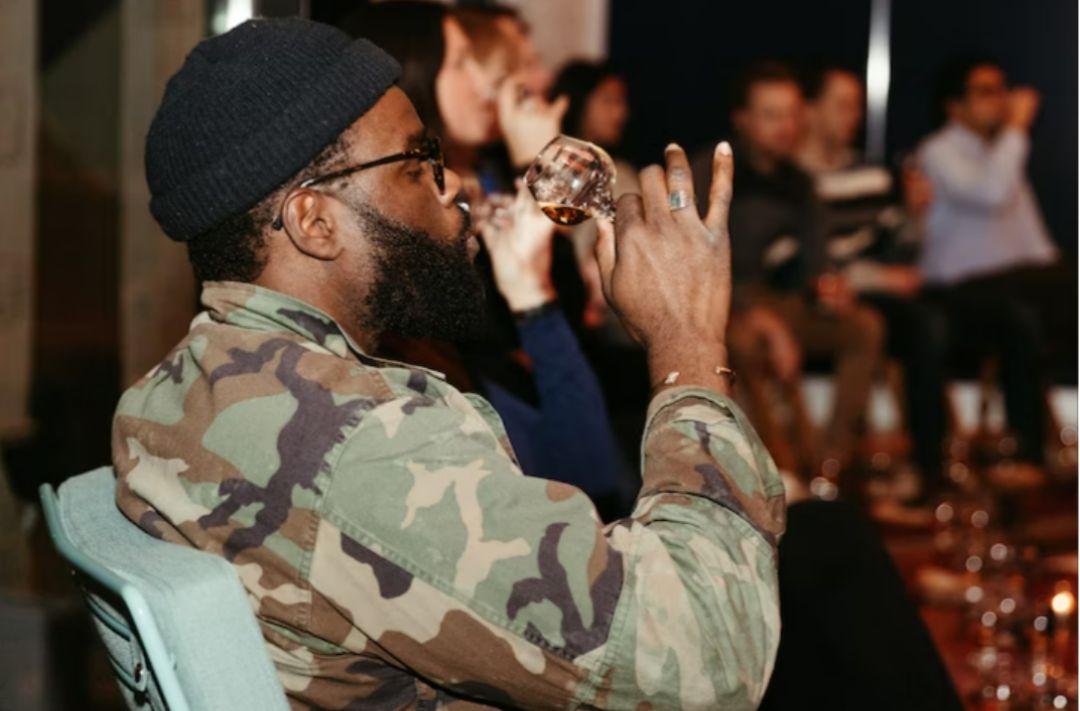 With these guidelines in mind, you're ready to host a whisky-tasting party that everyone will enjoy. Happy sipping
Written by Stuti Khetan, Beverage Trade Network

South San Francisco Conference Center, 255 South Airport Boulevard, South San Francisco, CA 94080, United States.
Register Now
South San Francisco Conference Center, 255 South Airport Boulevard, South San Francisco, CA 94080, United States
Register Now