Winning brands from the LGBTQ community
Celebrate Pride Month by supporting the LGBTQ community of the alcohol-beverage industry.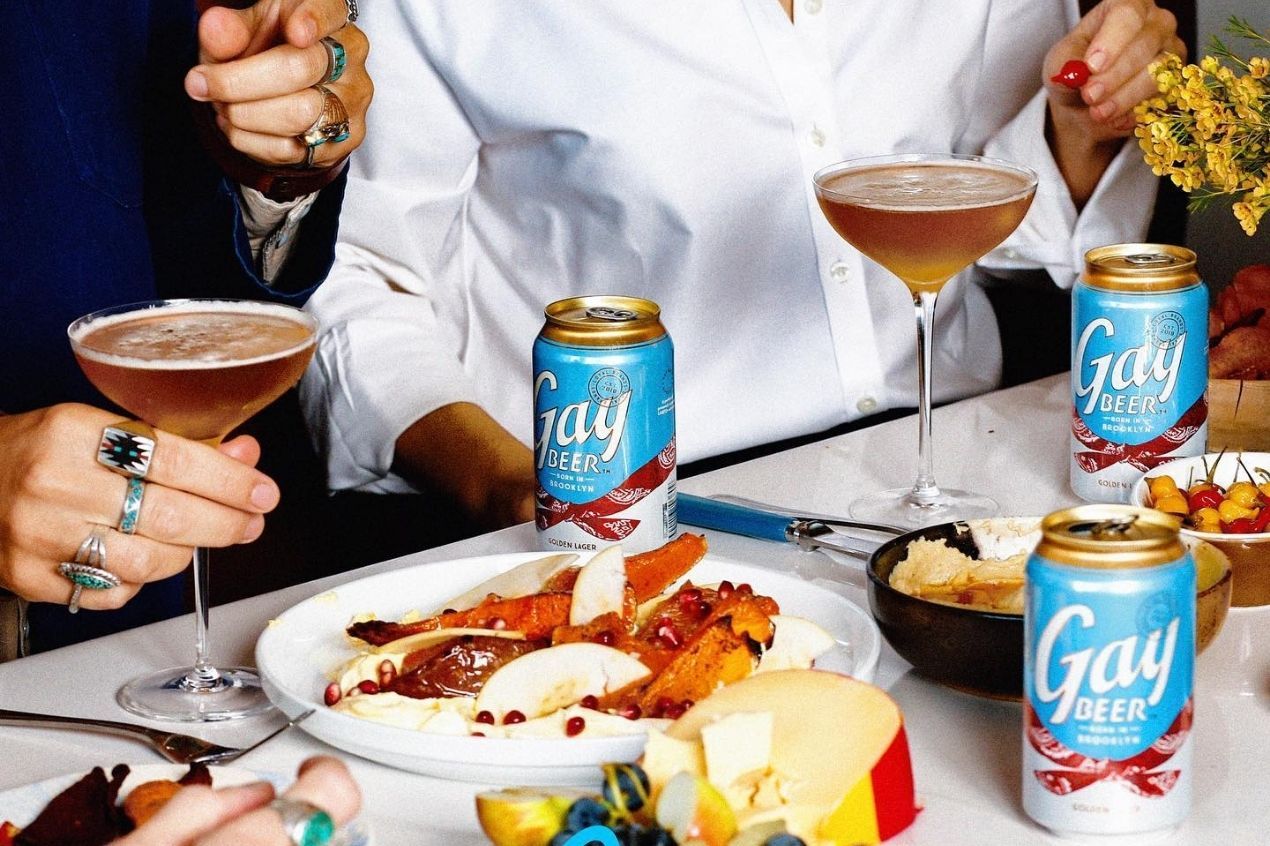 Happy Pride Month!
Over the past few years, the LGBTQ community has grown like no other and received support from all around the world. Just like us, many others believe in equality too - and the alcohol-beverage industry is no exception. Big-box brands like Absolut, DuClaw Brewery, Barefoot Cellars show support in their own ways by donating to LBGTQ causes, releasing limited edition drinks to show support, and march the Pride parades. While these brands are making moves, there are others that are solely built on the aim to bring awareness to LGBTQ causes.
Today, we're shining the light on those craft liquor, wine, and beer brands that are taking a step ahead and supporting the LGBTQ community.
Shop for your next round of drinks from one of these brands whose makers are proud members of the LGBTQ community or supporters.
Equality Vines
Co-founded by Matt Grove and Jim Obergefell, Equality Vines is the world's first-cause wine portfolio dedicated to the equality of all people. Matt and Jim connected on their passion for wine and strong intent to tell a story and take a step towards equality. Each bottle of wine by Equality Vines tells a different story, from supporting LGBTQ rights to immigration rights, women's rights, and more.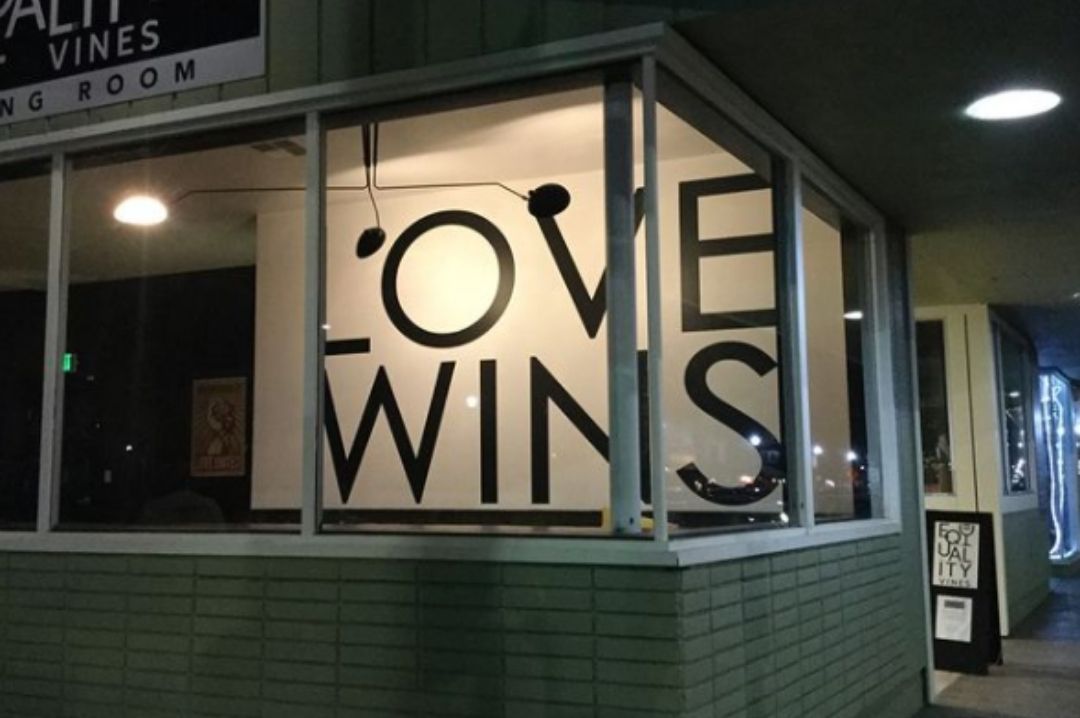 Love Wins inspired tasting room, source: Instagram
Amongst their portfolio is the Love Wins Sparkling Rosé that celebrates the landmark Supreme Court Marriage Equality Decision (June 26, 2015). The rosé is dry, light, and crisp with notes of strawberries.
Matt and Jim collaborate with winemakers who share their belief in and commitment to equality for all.
Goose Island Beer Company
With their brewery situated in Chicago, Goose Island's journey began when founder John Hill took a trip across Europe and savored styles and selections of beers around the continent. He started brewing in 1988, and by 2011, Goose Island Beer Company was acquired by Anheuser-Busch.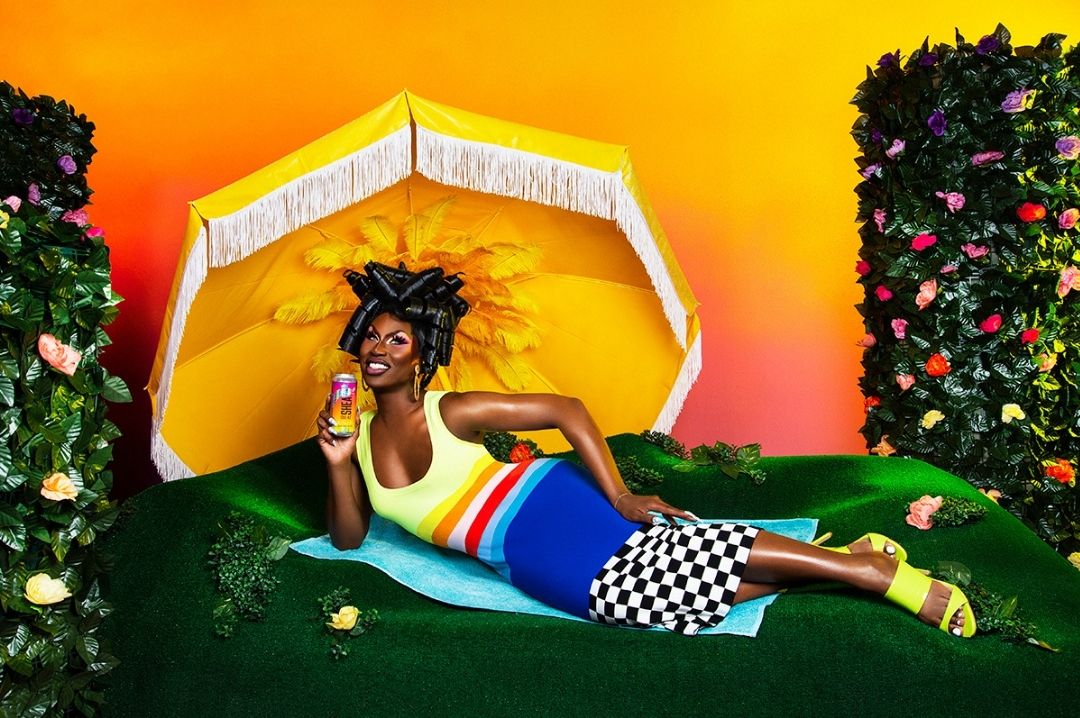 Shea Couleé, source: Website
Not only does Goose Island make great beer, but they also support the LGBTQ community like no other. In fact, not long ago, the brewery launched a tropical wheat ale in collaboration with RuPaul's Drag Race Allstars 5, and fellow Chicagoan, Shea Couleé. The beer is a custom recipe created in collaboration Shea.
$2 of every case of Shea Coul-Alé - The Royal Edition goes to benefit Brave Space Alliance. They are the first Black-led, trans-led LGBTQIA+ Center located on the South Side of Chicago dedicated to creating and providing affirming, culturally competent, for-us by-us resources, programming, and services for LGBTQIA+ individuals on the South and West sides of Chicago.
Rhode Island Spirits
Rhode Island Spirits, New England's only LGBT-owned spirits brand is home to the Rhodium brand of premium gins, vodkas, and liqueurs. The company is owned by married couple Cathy Plourde & Kara Larson, who are founders, owners, and distillers. Their aim was to create and ensure that the distillery and tasting room is a welcoming and accepting space for all.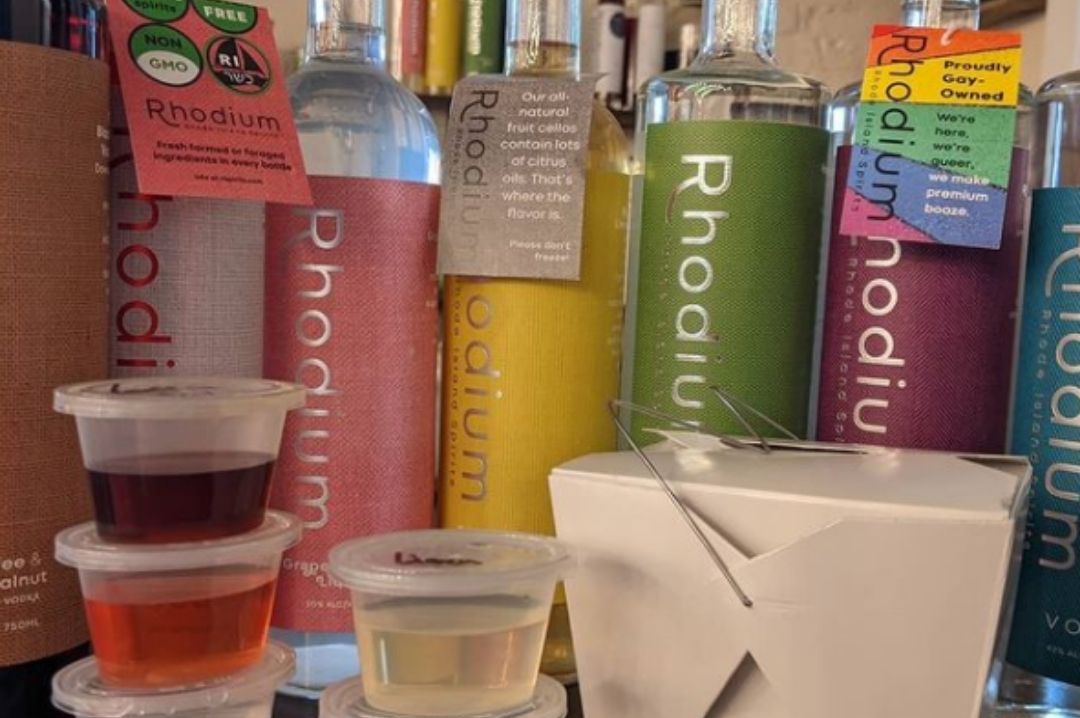 The Rhodium Brand, source: Instagram
All spirits crafted at the distillery are gluten-free, organic, and kosher, created with the belief that everyone should be able to enjoy premium spirits that work with their needs. Amongst their products are Rhodium Vodka, Rhodium Gin, Foragers' Gin, Rhodium Limoncello, Rhodium Grapefruitchello, Coffee & Black Walnut Vodka, and Rhode Island Red Vodka.
The duo supports LGBTQIA+ nonprofits and political candidates and makes sure they work with other like-minded businesses whenever the opportunity arises.
Gay Beer
As beer drinkers and members of the queer community, Jon Moore and Jason Pazmino built Loyal Brands and created Gay Beer. The two saw a need in the beer market and decided that they wanted to represent a community that wants to be seen, heard, and celebrated. Gay Beer was crafted with the intent to pioneer change and inclusivity in the alcohol-beverage industry. Both Moore and Pazmino's main aim is to honor the heritage of the LGBTQ+ community's past and recognize the integrity of the communities present.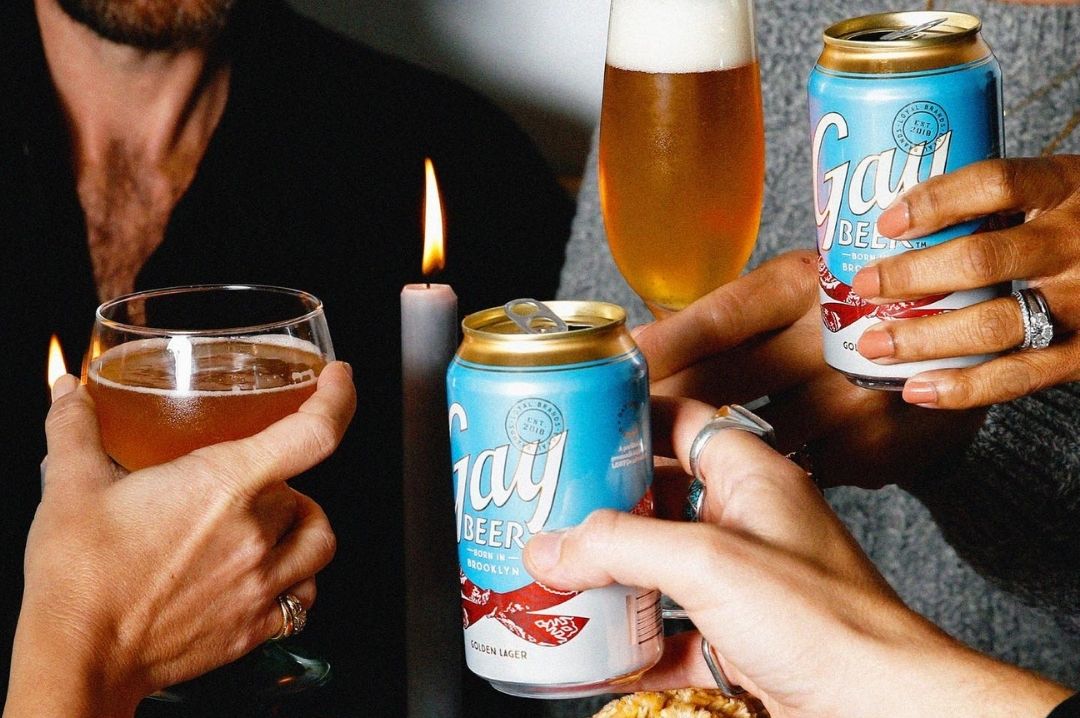 Gay Beer, source: Facebook
The beer is a delight for beer lovers. Gay Beer is a golden lager brewed with a choice blend of Vienna Malt and Mandarina Hops. The beer shows notes of honey and crisp citrus that's sure to satisfy you sip after sip. Light-bodied, refreshing, and crafted to reduce gluten, Gay Beer is the perfect addition to a party for one at home or shared with your community.
Tom of Finland Vodka
Joyful, iconic, and daring. The story of Tom of Finland's life has become an inspiration for many with its genuine message of acceptance and love. Tom of Finland represents the Gay community through positivity and the joyful celebration of wholesome masculinity. His art speaks to universal emotions and showcases a whimsical, unbridled spirit that exists in most of us.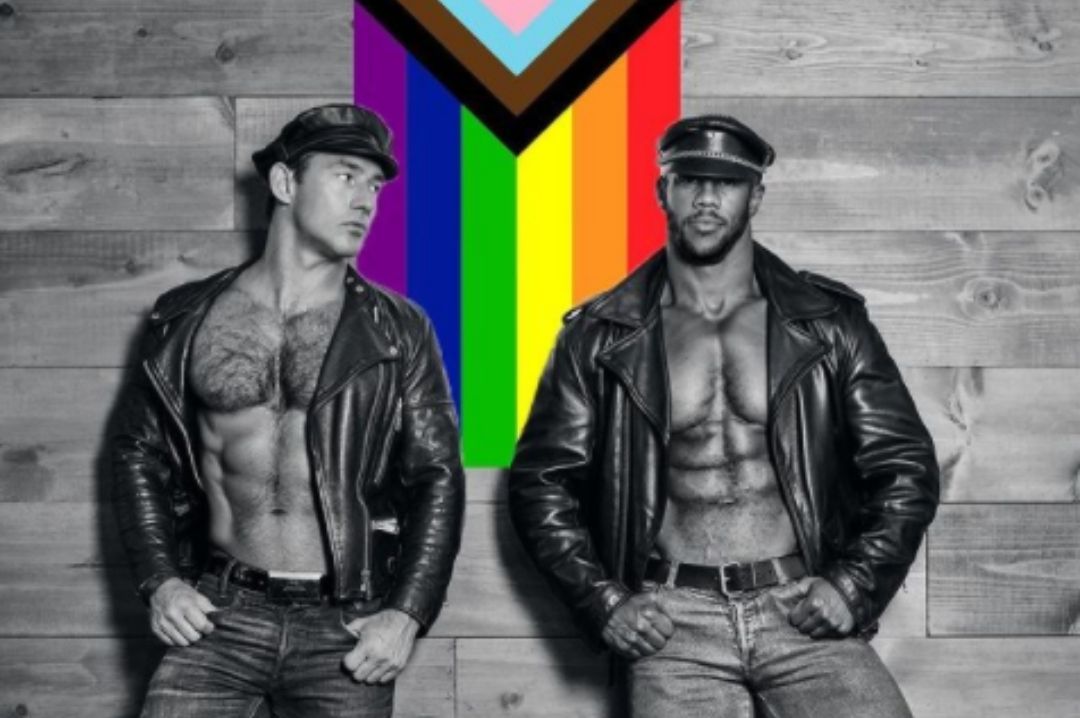 2021 Pride Campaign, Tom of Finland, source: Instagram
Who is Tom of Finland, you ask? Tom of Finland was a pioneer, who 50 years ago drew a world based on his ideals. Tom of Finland has influenced icons such as Freddie Mercury and trends including the modern civil rights movements. Today his work can be seen in galleries and museums around the world, pop culture, and film.
The Tom of Finland Organic Vodka, like the name suggests, is 100% organic and is a super-premium vodka artistically crafted in Finland from the finest organically grown wheat, rye, and pure arctic water. A percentage of profit from each bottle is donated to Tom of Finland Foundation, a charitable organization founded by Tom of Finland and Durk Dehner - dedicated to promoting tolerant attitudes towards sexuality and the preservation of erotic art.
Dyke Beer
Founded in Brooklyn by Loretta Andro Chung and Sarah Hallonquist, Dyke Beer came about when owners Loretta and Sarah saw the lack of good craft beer in lesbian bars. So they thought, why not create one? The Saison ale is crafted using New York State hops, Belgian Malt, and Belgian yeast with balanced notes of bubblegum and white pepper. "People could grab a Dyke Beer to go and bring home some solidarity with them", says the team at Dyke.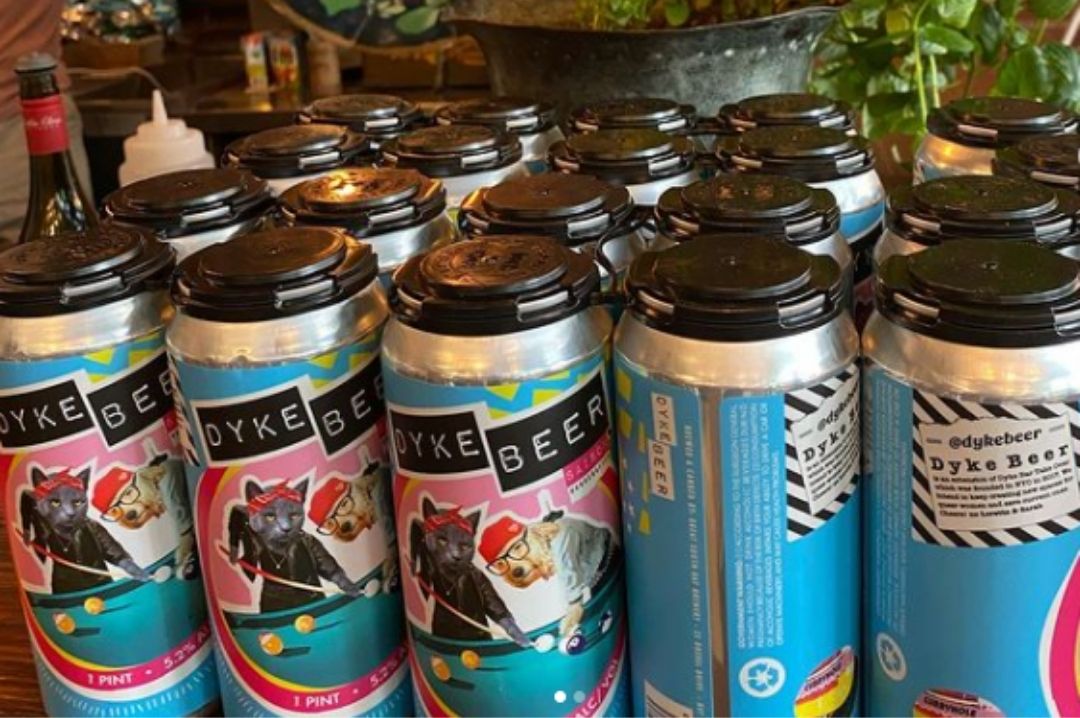 Dyke Beer at Carpe Vino Wines, source: Instagram
Both of them being social enthusiasts, Loretta and Sarah continue to honor the LGBTQ+ community not only with Dyke Beer but also with many events like the Dyke Queer Brunch and Dyke Beer Pride Rooftop Party - showcasing their love for the community and helping others belong.
Header Image: Gay Beer, source: Facebook