Wines to Celebrate National Wine Day with
While there is no need for an "official" reason to drink wine, this might be the only day you can officially enjoy a vino.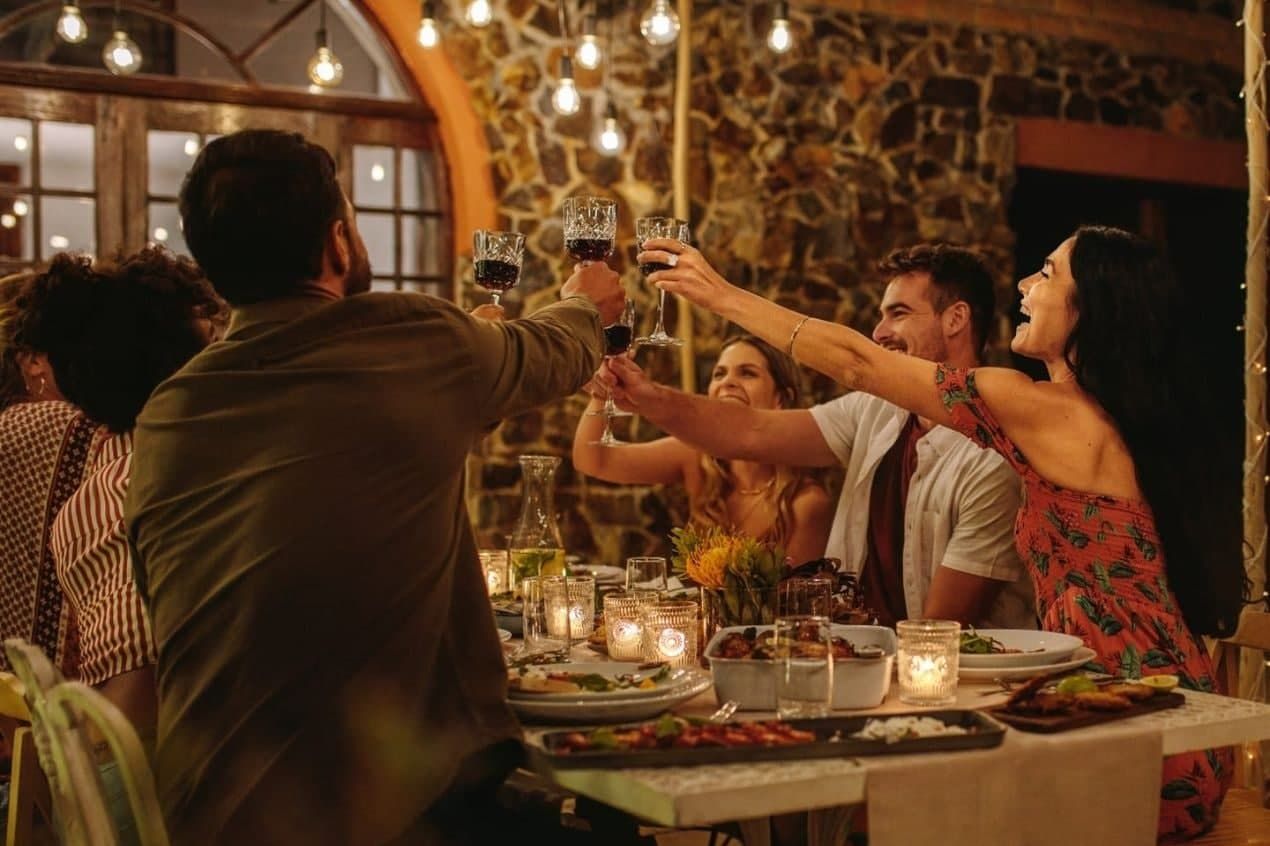 Over the years the number of wine producing regions in the United States has increased significantly. Whether it is the world-renowned regions of Napa Valley or Sonoma Valley, or the lesser known but equally brilliant regions of Finger Lakes in New York, Willamette Valley in Oregon or the wine region of Michigan, the United States has been producing some great wines.
If there is truly a day to celebrate wines, then they should only be the best ones. We have put together a list of wines that are worth celebrating National Wine Day with this year or any other day of the year too!
National Wine Day began to be celebrated in 2009 on May 25. is among a list of days specific to celebrating wine. With some days dedicated to specific varietals and a National Drink Wine Day also celebrated in February, there are more than a few reasons to celebrate wine.
Kalaris
A luxury Napa Valley wine brand, Gus Kalaris founded Axios Inc. in 1999. Through the years the winery has seen success, conjuring up multiple wins and awards for their long list of vintages. The winery has spawned the Worthy, Truth, Telios and Kalaris brands, the latter of which stole the show at the 2020 Sommelier Choice Awards held in San Francisco. The Kalaris Pinot Noir 2014 was awarded Wine of the Year at the competition scoring a colossal 98 points from the judges.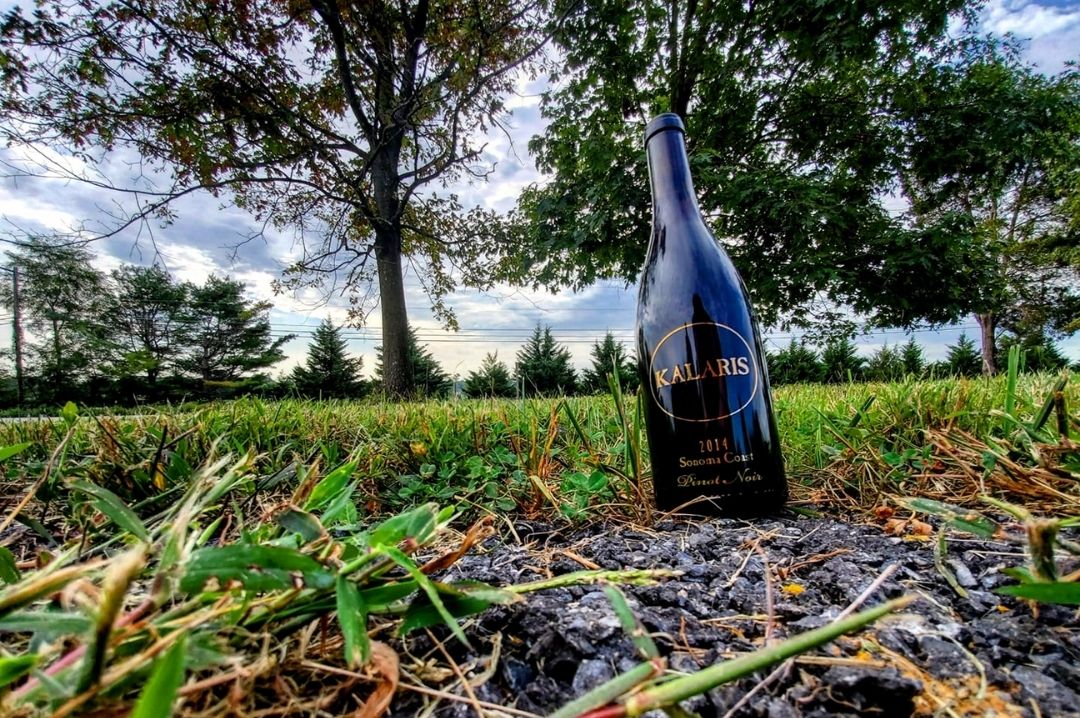 Kalaris Wines, Source Facebook
A classic red with inviting aromas of moss, dried leaves and red currants leads to red cherry, red plum, cranberry and wild strawberry flavors on the palate. The Double Gold winner is the perfect choice for a day that celebrates wine in all its glory.
Silverado Vineyards Estate Cabernet Sauvignon
Established by Ron and Diane Miller in 1981 along with Diane's mother Lillian, Silverado Vineyards has through the years It is home to some of the finest Napa Valley wines among which is the Silverado Vineyards Estate Grown Cabernet Sauvignon, a gold medalist at the 2021 London Wine Competition.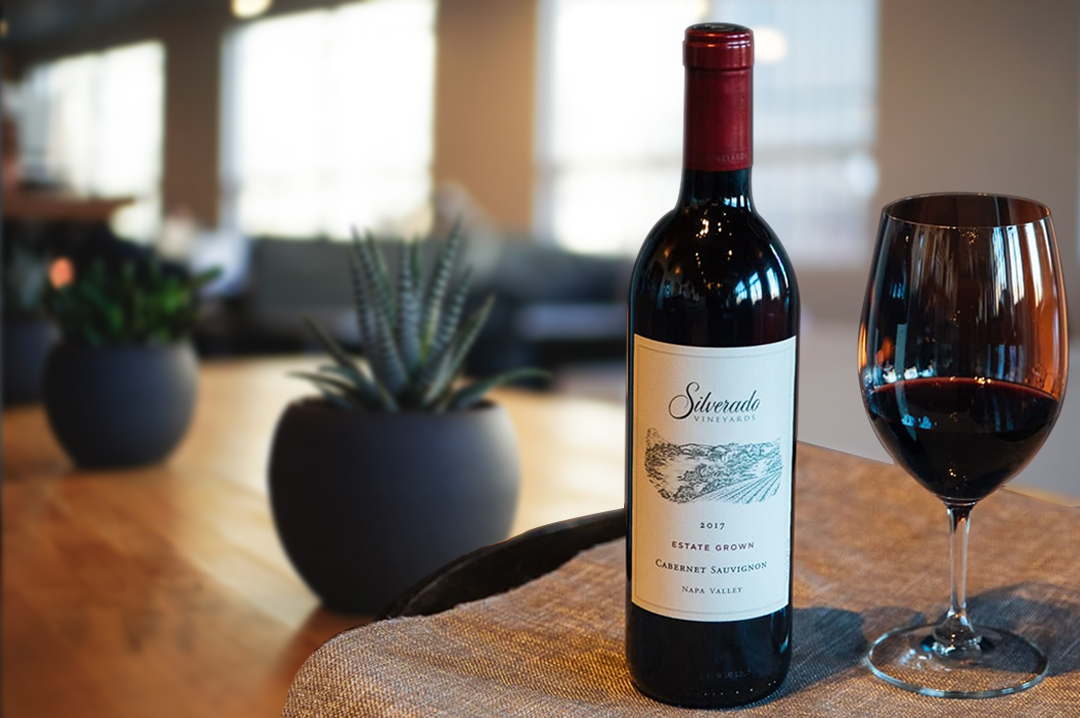 Silverado's Cabernet Sauvignon vineyards in the Stag Leap District and Coombsville bring together this classic. A time-honored blend with a velvety texture, the Silverado Vineyards Estate Cabernet Sauvignon has aromas of Linzer cookies and savory herbs. Full-bodied with a fresh, clean palate, it pairs amazingly with a steak salad or with a truffle cheddar and Comté cheeses.
Pinea 17
The 94 points scoring 100% Tempranillo Pinea 17 was among the top international wines at the 2020 USA Wine Ratings. Made by winemaker Isaac Fernandez, the flagship vintage from Bodegas Pinea de Duero, S.L. is an elegant and perfectly balanced wine. The remarkable complexity and the lifted aromatics define the wine and are the two characteristics that have become a focal point of all their wines.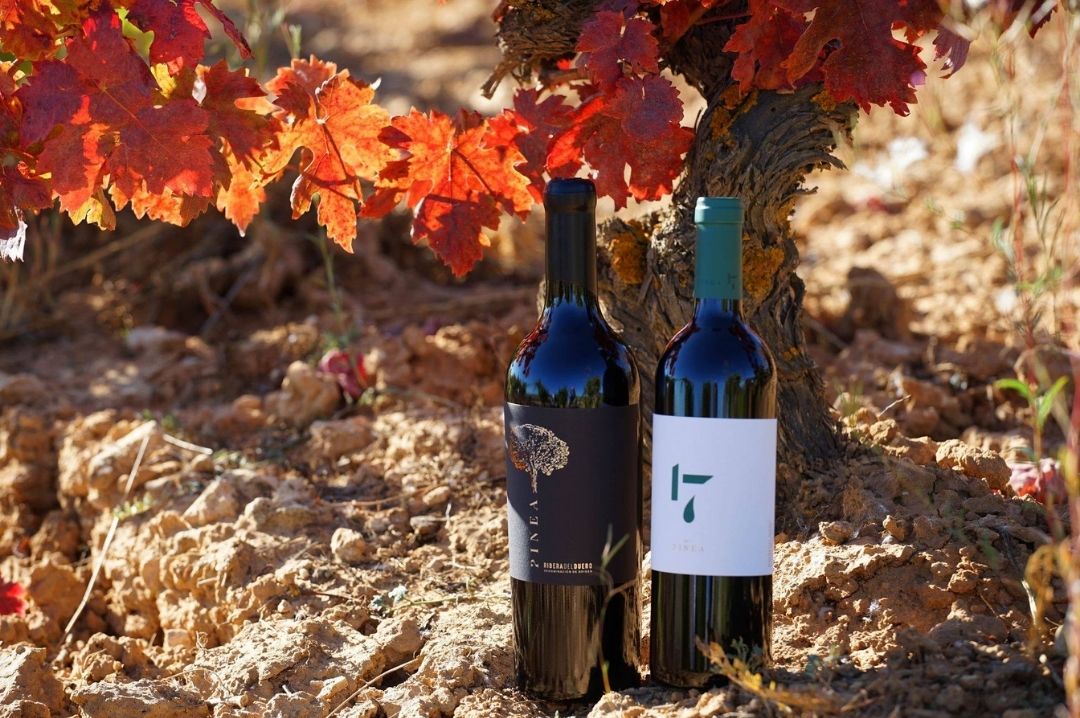 Pinea Wine, Source Facebook
The wine was born from the founder's desire to make wine at par with the world's finest. Its name is inspired by the beautiful and majestic Pinus Pinea tree, which is probably one of the oldest and tallest in the region. A Spanish wine of sublime quality that will make your evening great.
Cannonball ELEVEN Chardonnay
The truly fine wines are the one's winemakers and producers go to great lengths for. This is a wine that does just that, with a lengthy process that starts from its sourcing. Taking the Cannonball Wine team to Coastal California counties from Mendocino to Sonoma to Monterey. Each of these regions has unique characteristics that lend their touch to this elegant and luscious Chardonnay.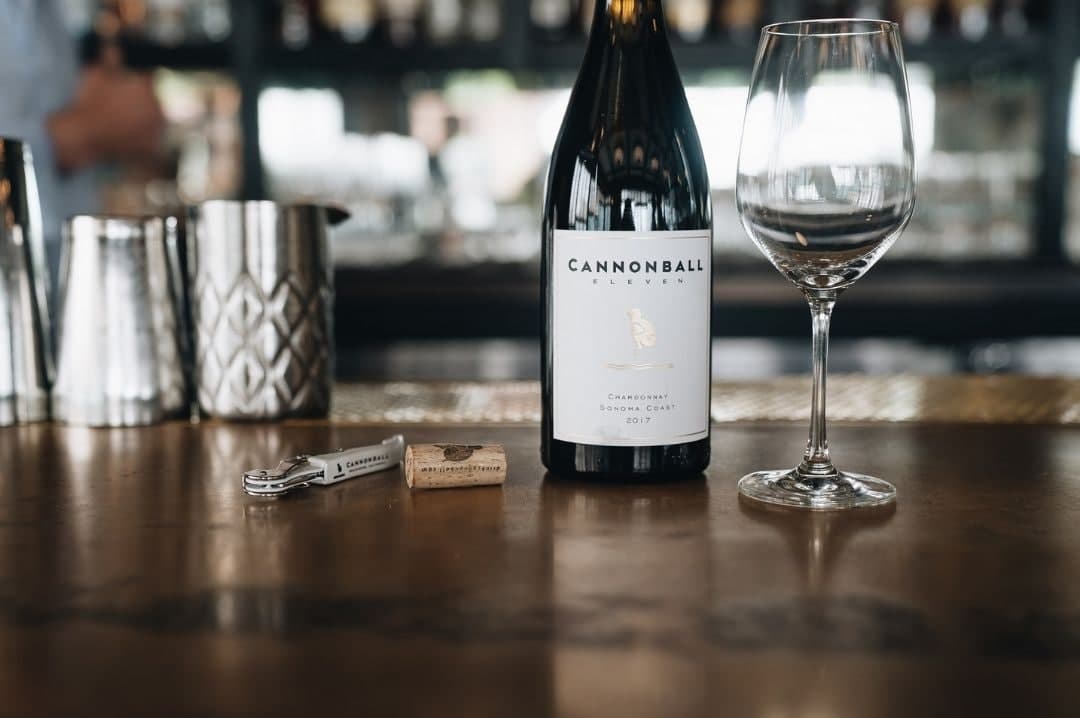 Cannonball Wines, Source Facebook
A delicate and floral wine with flavors of peach, apricot, pineapple and tangy nectarine. The structure is fine with a light to medium weight along with toasted almond and yellow plum notes. A finely crafted and expressive Chardonnay, the Cannonball ELEVEN Chardonnay is a gold medal winner at the 2020 Sommelier Choice Awards.
Dromana Estate Pinot Noir
Australian heritage-listed Tuerong Homestead is Dromana Estate's home. Established in 1982, Dromana Estate is among the finest wineries in the Mornington Peninsula. The winery has a lot of varietals on offer like Sauvignon Blanc, Rosé, and Blanc de Blanc, all of which fall under brand labels Dromana Estate, Tuerong Park, and Mornington Estate.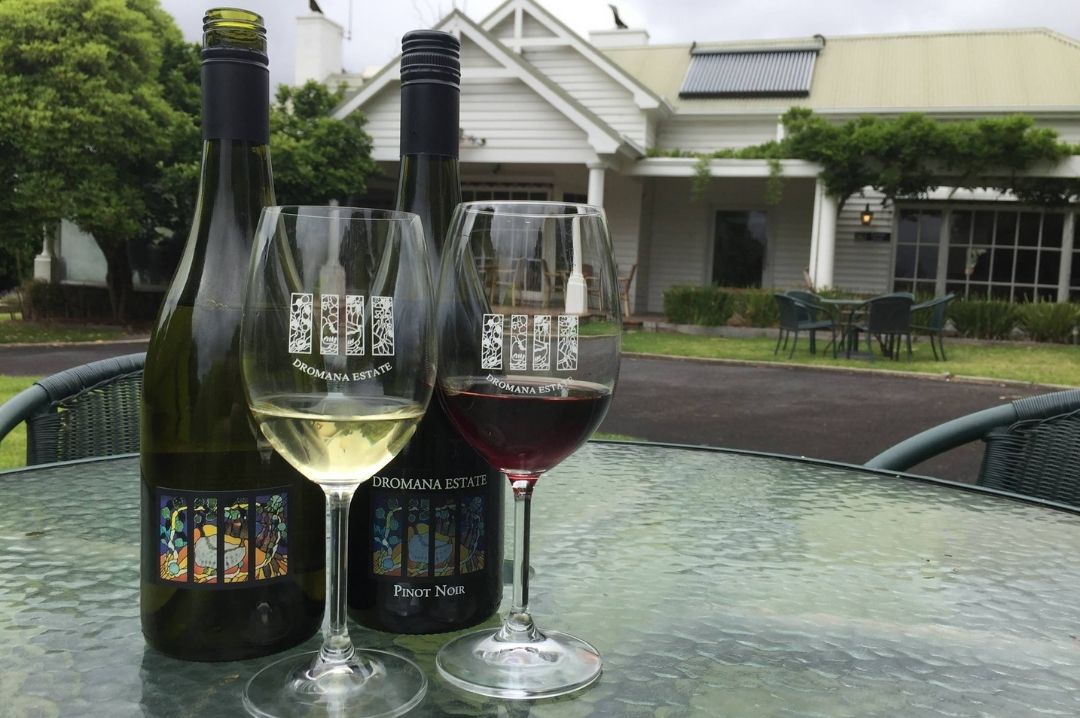 Dromana Estate, Source Facebook
Under the Dromana Estate label is the Dromana Estate Pinot Noir that was among the finest Australian wines to reach the American shores for the 2020 USA Wine Ratings. Showing a bouquet of dark cherries and plums backed up with a palate brimming with rich fruit and savoury complexity. It is juicy and beautifully rounded with a flowing mouthfeel and seductive savory notes, making it an extremely enticing and exciting wine.
Landmark Vineyards Chardonnay 2018
California creates some of the finest wines across the USA. It can be spoken of in the same breath as Kentucky bourbons when it comes to the wine production in the region. It has become a landmark in the wine production of not just our country but that of the world. Perhaps, this is best signified by the fact that a wine from Landmark Vineyards was the second-best rated American wine at the 2021 London Wine Competition.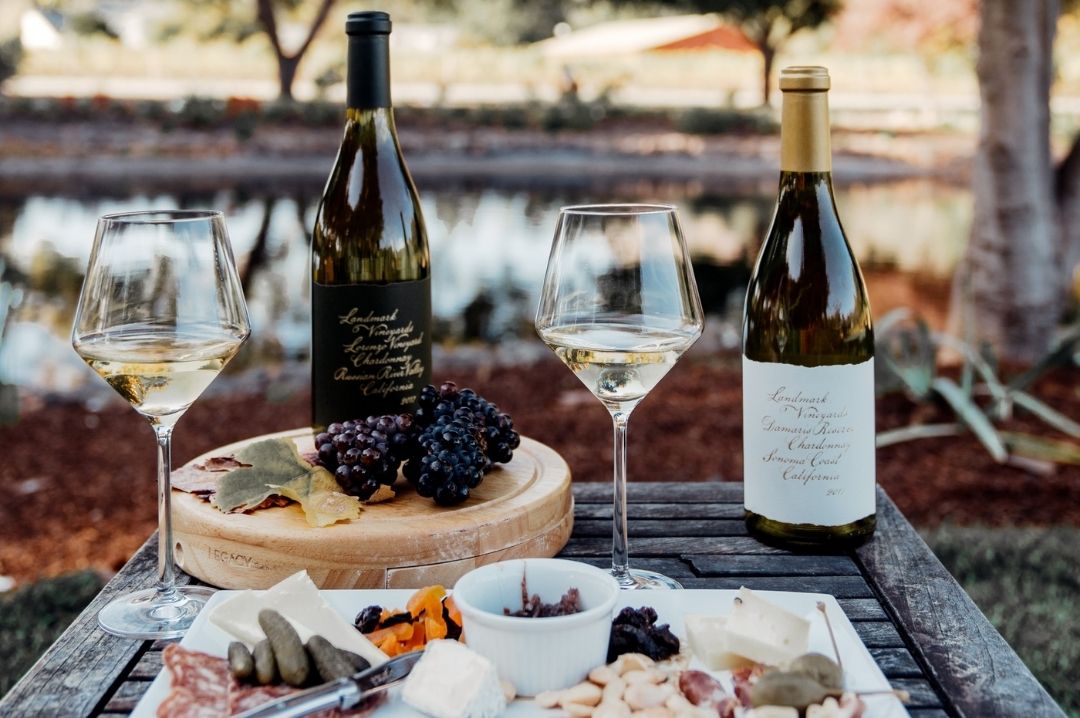 Landmark Vineyards, Source Facebook
The Landmark Vineyards Chardonnay 2018 has a pale lemon color with aromas of lemon and lime, green and yellow apple, white peach, lemon curd, butterscotch, and oak. The palate is full, with ripe citrus, apple, peach, and toasted oak on the entry. The 2018 Lorenzo Chardonnay pairs beautifully with rich dishes like lobster risotto, or monkfish with lemon buttercream sauce.
Long Shadows Vintners- Poet's Leap Riesling
Washington wine visionary Allen Shoup after 20 years building Chateau Ste. Michelle and its affiliate wineries into an international brand had a new vision. It was to create a group of ultra-premium wines, each with an exceptional international winemaker, working together to elevate Washington wine to true world-class status. The result is Long Shadows Vintners and some of Washington's most acclaimed wines.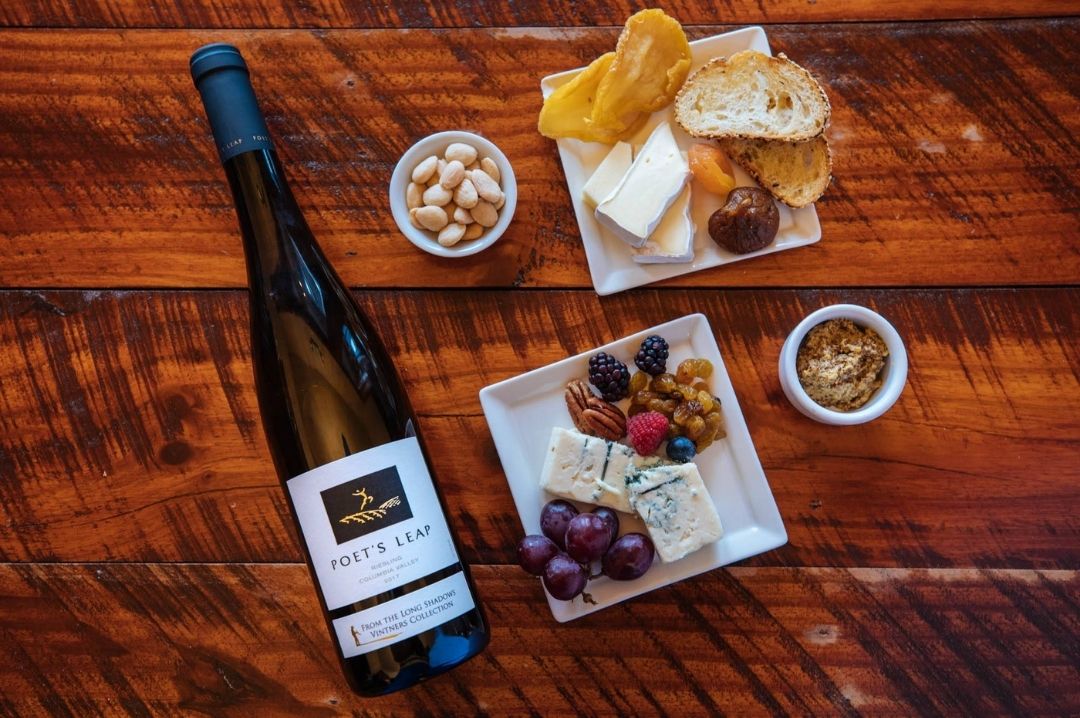 Long Shadows Vintners, Source Facebook
In this list of winemakers is Gilles Nicault, the brain behind award-winning wine Poet's Leap Riesling. Inspired by the great wines of Germany and winemaker Armin Diel, Gilles Nicault crafts Poet's Leap in the style of its original winemaker. A racy wine with fragrant white flower blossoms, kumquat and citrus rind aromas and flavors wrapped around a core of delicious minerality. Lively and pure, the wine has a vibrant mouthfeel and a long, satisfying finish. A top-shelf wine from the capital.
Shiraz
Nestled in the spectacular rolling hills of the De Portola Wine Trail, the famed "Wine Row" of Southern California's Temecula Valley wine country, is the Fazeli Cellars winery. At the centre of the winery's development is Bizhan "BJ" Fazeli, the brains behind the quality wines. Since releasing their first vintage back in 2006, Fazeli Cellars produces vintages in 20 varietals.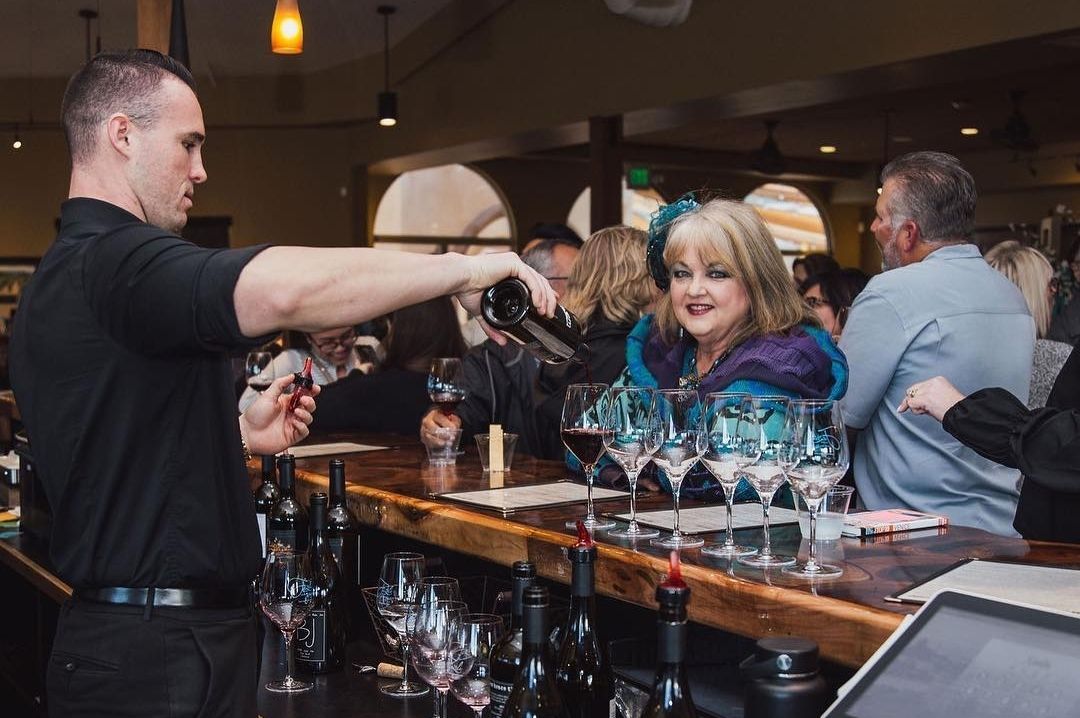 Fazeli Cellars Winery, Source Facebook
The wine that caught the attention of judges at the 2020 USA Wine Ratings was their Shiraz. The beautifully crafted wine is the signature wine of Fazeli Cellars. Taking its name from the fabled city of Shiraz in ancient Persia it pays homage to the Fazeli family's heritage. A noble grape grown for thousands of years, it thrives in the rolling hills of the Temecula Valley.
Twisted Cedar Zinfandel
A vegan-friendly wine producer, the Twisted Cedar Wine brand is owned by the Cedar Band of Paiute Indians, one of five constituent Bands of the Paiute Indian Tribe of Utah. With sustainability at the heart of their operation and an eco-friendly production process, the Twisted Cedar family of wines are ticking all the boxes from the consumer and planet conservation point of view.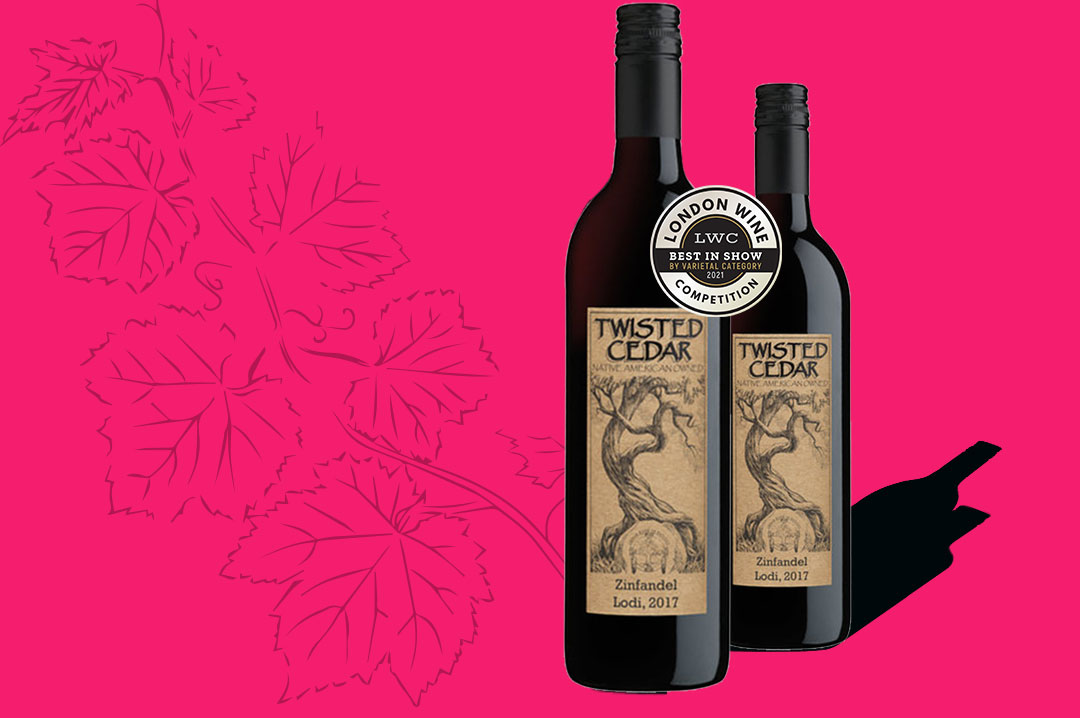 The Twisted Cedar Zinfandel was awarded a 94 point scoring gold medal at the 2021 London Wine Competition with the Best Wine by Varietal for their zinfandel. Hailing from Lodi, the Twisted Cedar Zinfandel has the taste of soft tannins, luscious blackberries with a little bit of spice, and a touch of vanilla. A rich, red wine with a small percentage of Syrah, Teroldego, and Tannat makes it one of the best Zinfandels in the world. When it is one of the best, it belongs in the list of wines for your National Wine Day celebration.
Chaleur Blanc
A pioneer of the Bordeaux style blends, DeLille Cellars is among the names that have helped establish Washington as a viticulture region with a strong tradition of quality and excellence. Over its 29 year history, DeLille Cellars has developed a portfolio of over a dozen Bordeaux and Rhone-style blends true to the Washington terroir.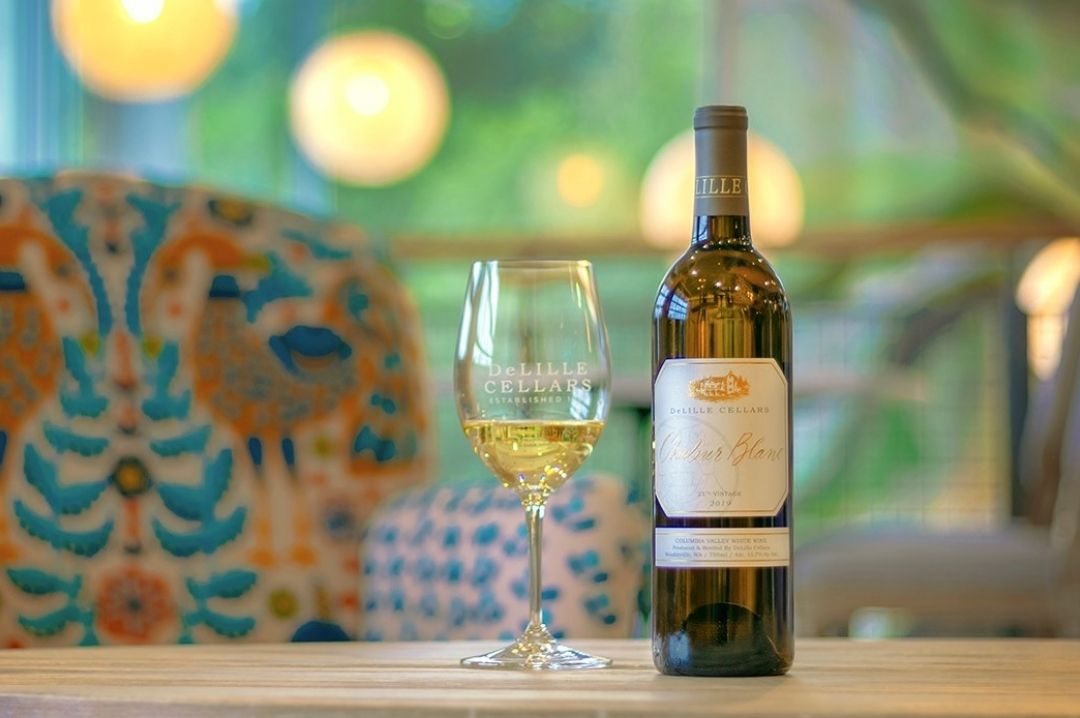 DeLille Cellars, Source Facebook
In this portfolio is the Chaleur Blanc which was the Best Wine by Varietal at the 2020 Sommelier Choice Awards. It offers fresh fruit flavors of apricot and white peach on the palate, deliciously balanced with savory herb notes of basil and tarragon. This vintage is well proportioned throughout and has a traditional crisp acidity. The Sauvignon Blanc and Semillon blend is an excellent choice. Get yours today!
Galerna
Even though it's not native to this country, the Garnacha or Grenache grape enjoys great popularity in Spain, as it thrives in the hot and windy climate. Anyone who loves fruit and spice will be delighted with Galerna Garnacha. By winemaker Ruth Fernández, the Galerna Garnacha is produced from their estate-grown grapes, which are organically grown.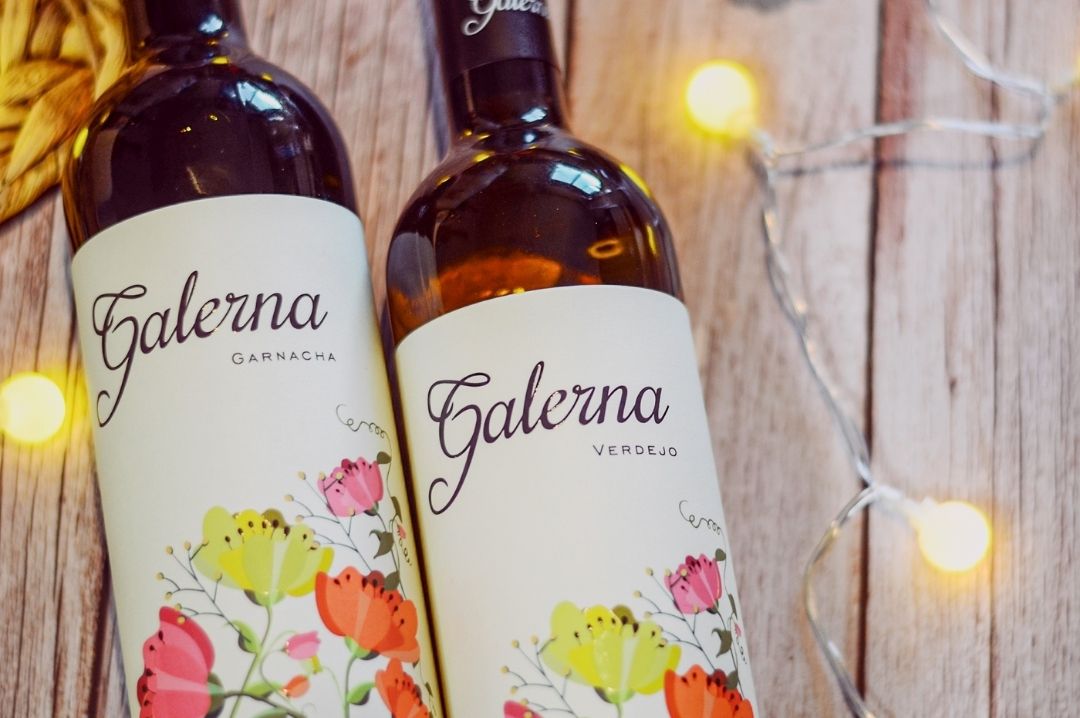 Punctum Biodynamic Family Vineyards, Source Facebook
An intense cherry red color and a violet shaded rim at first sight. The bouquet has notes of red berries. Supple tannins and a long finish on the palate make the Galerna Grenache a great option for your day with wine. Spain's long tradition of producing quality wines from different varietals is well known with Galerna Grenache being the latest addition in a great line of wines from the lands of bullfighting and flamenco.
Sin Banderas
A handful of friends from different places around the world that shared a passion for travel and winemaking came together to found Sin Banderas. With an intention of crafting high-quality, premium, small-batch wines they bring a delight to everyone who has a sip and more. The winery has kept their numbers small in order to ensure that the quality and attention to detail does not dwindle.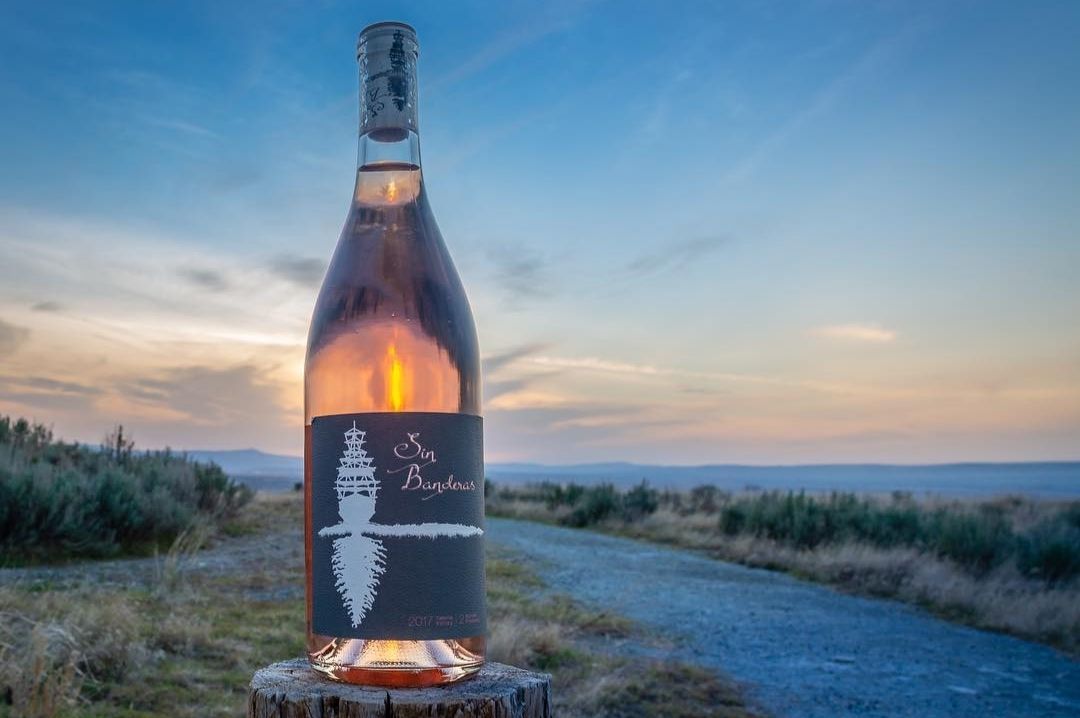 Sin Banderas Wines, Source Facebook
At the 2020 Sommelier Choice Awards, Sin Banderas scored big as their Sin Banderas Rosé was awarded the Rosé Wine of the Year award. This dry & fruity wine comprises of grenache, syrah, mourvèdre, & cinsault. The palate has a shy tartness that evolves into a fruity yet florally forward rich experience. Although the 2019 vintage is out of stock, you can get your hands on the 2020 vintage which is just as good.
Header Image- Kalaris Wines, Source Facebook
South San Francisco Conference Center, 255 South Airport Boulevard, South San Francisco, CA 94080, United States.
Register Now
South San Francisco Conference Center, 255 South Airport Boulevard, South San Francisco, CA 94080, United States
Register Now