A cocktail bar for every budget
Whether you're loaded or barely scraping through the month end, activate your birthright to enjoy some kickass cocktails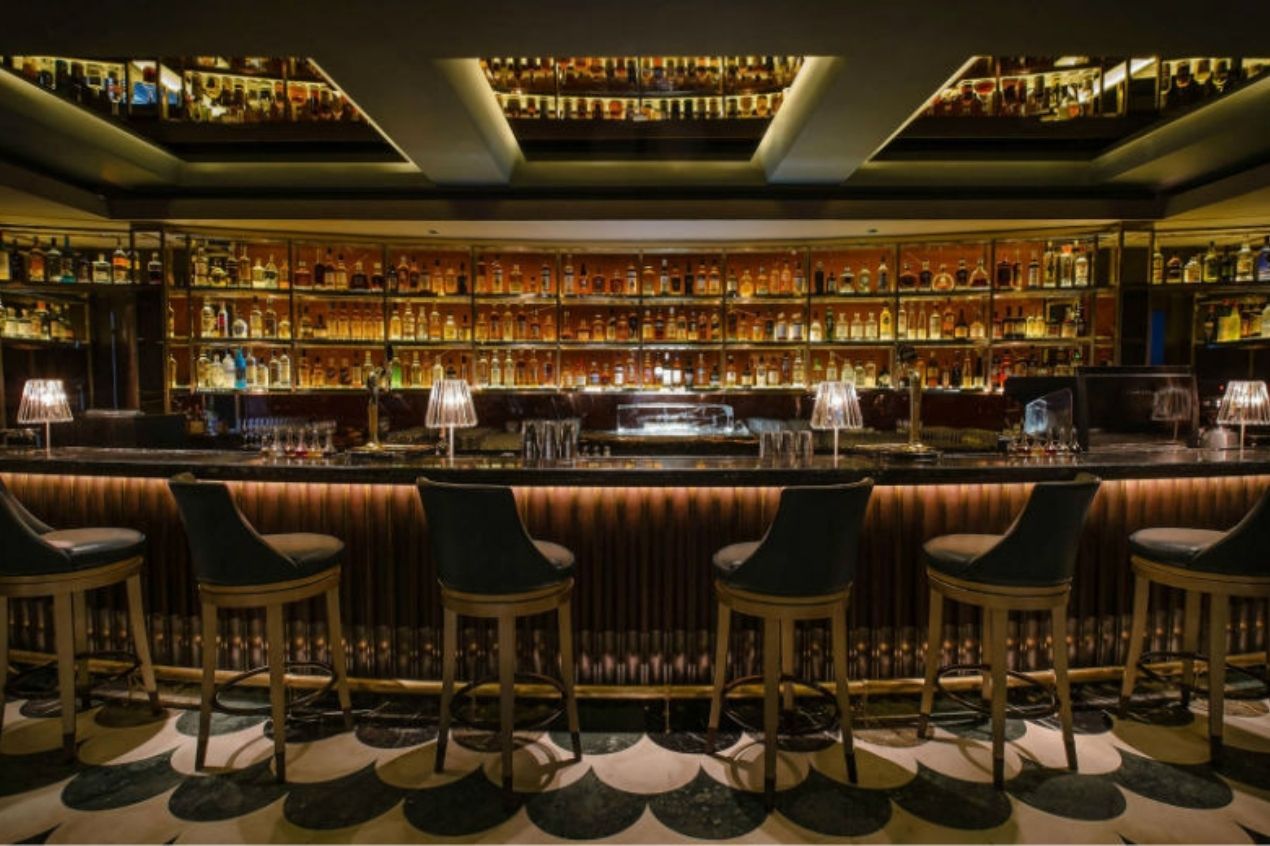 Are you tired of scavenging through the whole city to find a decent cocktail in your budget? Why should imbibing be limited to dive bars or happy hours! Go through this list to find our favourite bars for cocktails and pick the range that makes your pocket happy.
Jimmy's Corner
Address: 140 W 44th St
Pricing: Starting at $6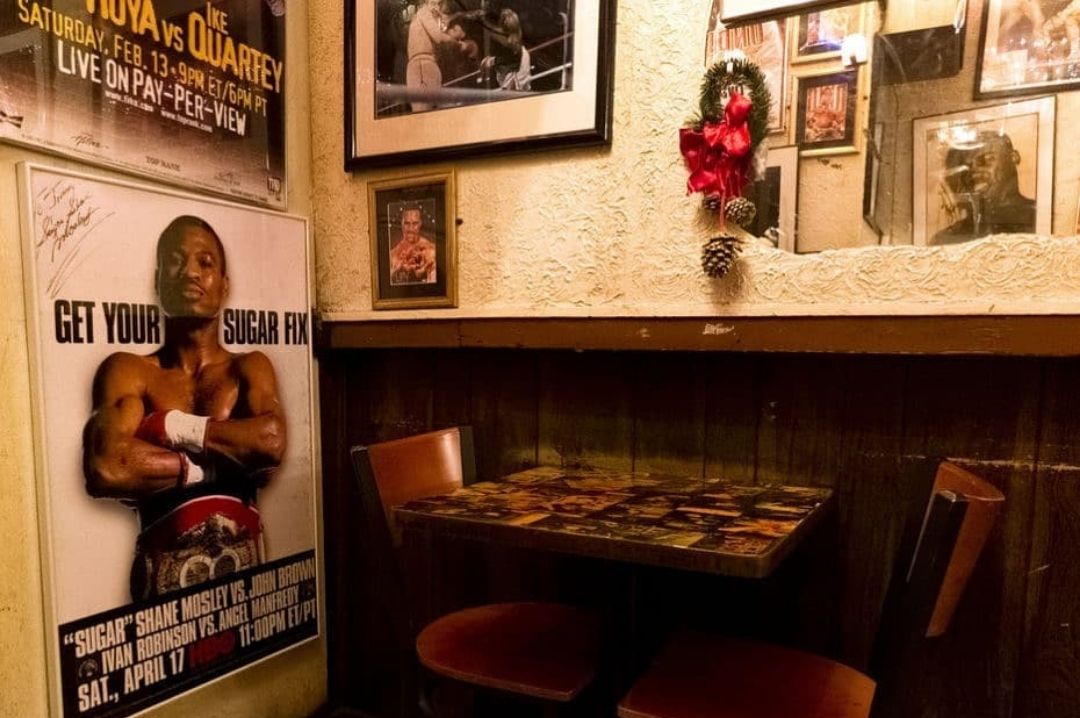 Jimmy's is a shrine to boxing - the sport, and boxers - the sportsmen. The walls are lined with fight posters, and photos that the now deceased owner and professional trainer had handpicked over the decades. It's a locals bar, and even has a way of making even the tourists feel at home. There is a juke box that is generously popular - so brace yourself for extra loud music before you enter.
Botanica
Address: 47 E Houston St
Pricing: Starting at $9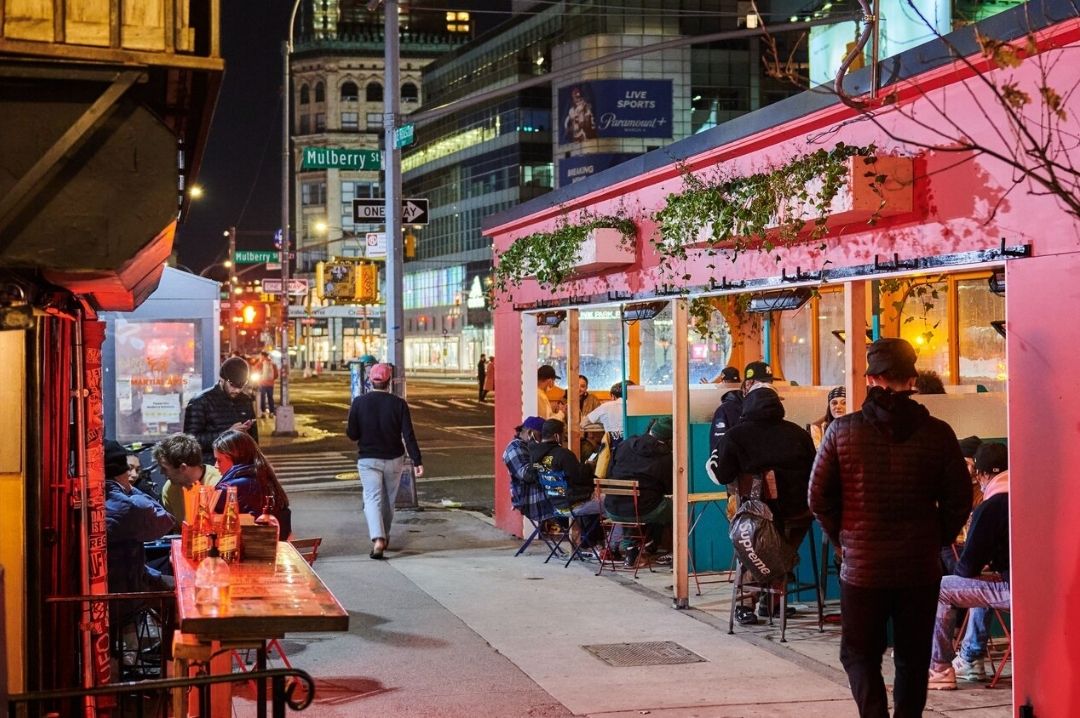 You know that bar everyone goes to after a long work day when they just don't care how they look - they just want to dive into some alcohol? Botanica is cheap, effective and as New York as it gets - with the band stickers, young aspiring crowd, and thrift store furniture. They have outdoor seating as well, and needless to say - no reservations required.
Brandy Library
Address: 25 N Moore St
Pricing: Starting at $14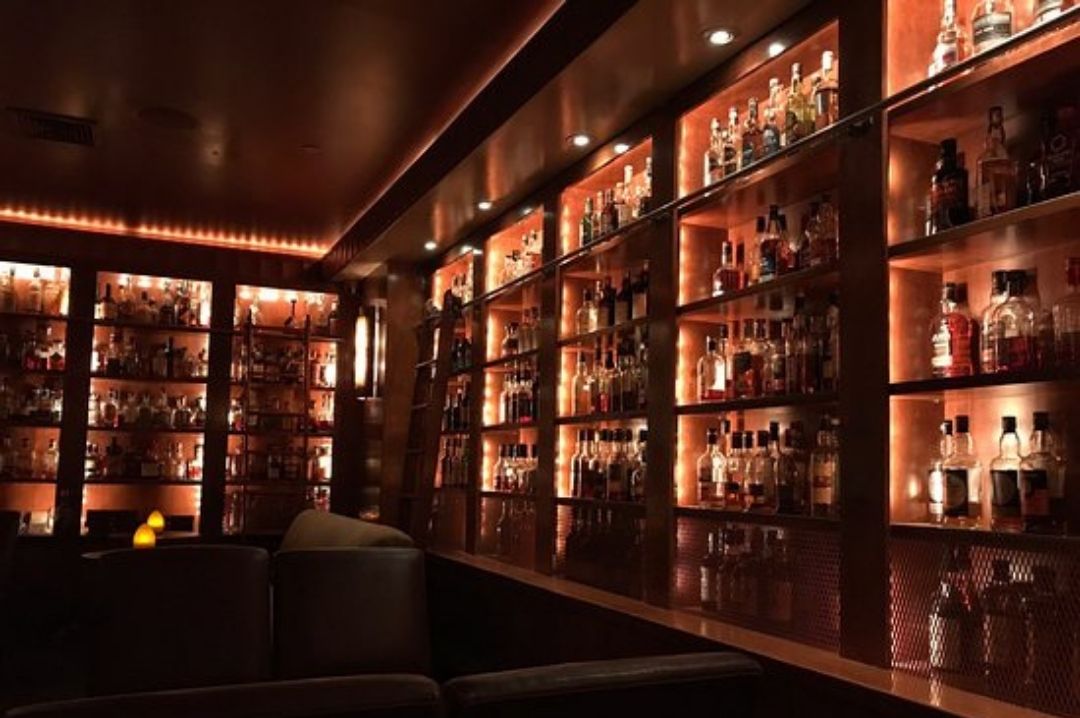 Brandy Library is a Tribeca haven to aged spirits, served with knowledge, luxury, and plenty of style. Don't let the name fool you - apart from their extensive brandy and brown spirits collection, they also have a wide range of classic as well as signature cocktails. With leather chairs, and a library like showcase of bottles, it is elegant yet relaxed. The fireplace, the drinks educated crowd and the spirit sommeliers will make you feel like an expert by the time you leave the bar.
Top of the Standard / Boom Boom Room
Address: 848 Washington St (at W 13th St)
Pricing: Starting at $20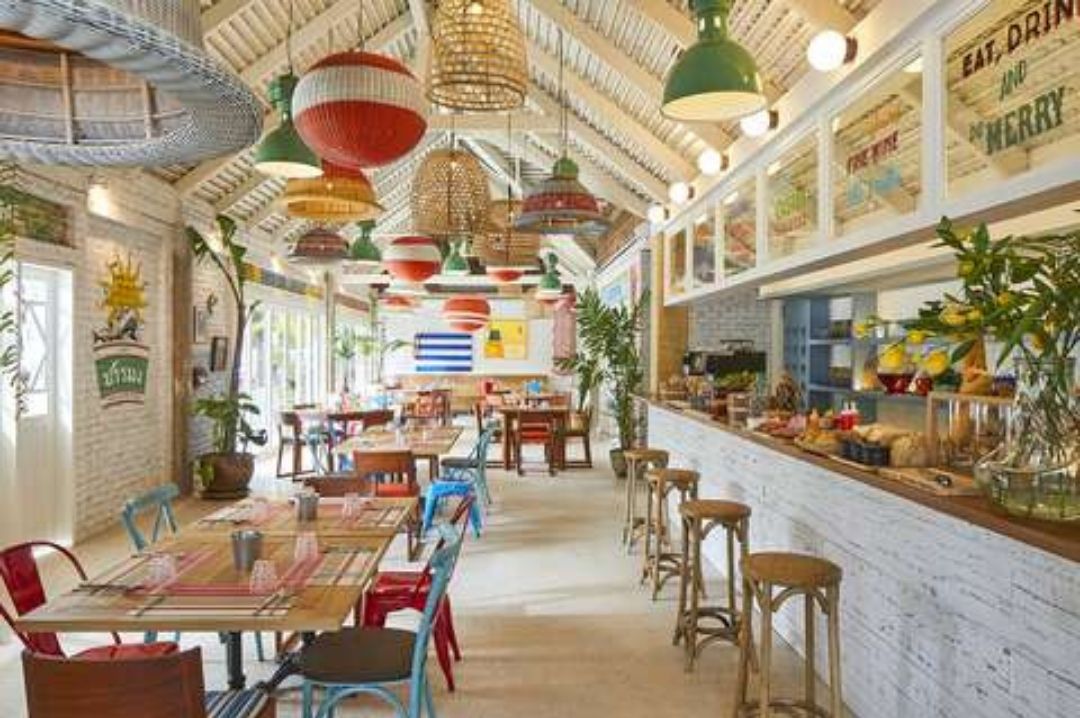 A glamorous nightspot at the top of Standard Hotel in the meatpacking district, Boom Boom Room is a hot spot for celebrities and crem de la crem of New York. This distinguished cocktail lounge is best known for its stunning 360 degree views of the city over the Hudson river. It is upscale, it is classy and it hosts a number of shows including jazz. They have an artisanal range of cocktails, and beers as well! Reservations are not necessary, unless you want the best table in the house! In that case, we highly recommend it.
Bemelmans Bar
Address: 35 E 76th St
Pricing: Starting at $22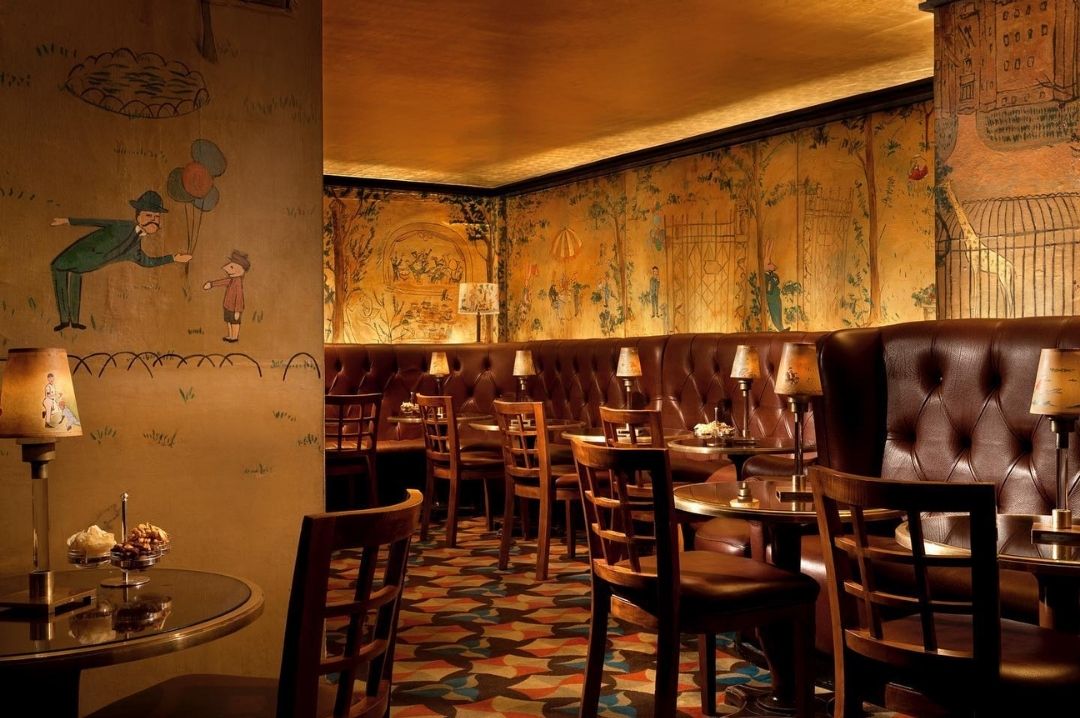 Bemelmans Bar is a jewel at The Carlyle Rosewood Hotel. With masterpiece murals by Ludwig Bemelmans, the creator of the classic Madeline children's books, Bemelmans Bar draws socialites, politicians, movie stars and moguls with its extensive drink menu and live entertainment. It is a classic New York bar, and has gained exceptional popularity since its grand reopening from the lockdown. This is the kind of bar that becomes a regular for many - owing to the reliable staff, the at-home connotation and the jazz music.
King Cole Bar
Address: 2 E 55th St
Pricing: Starting at $25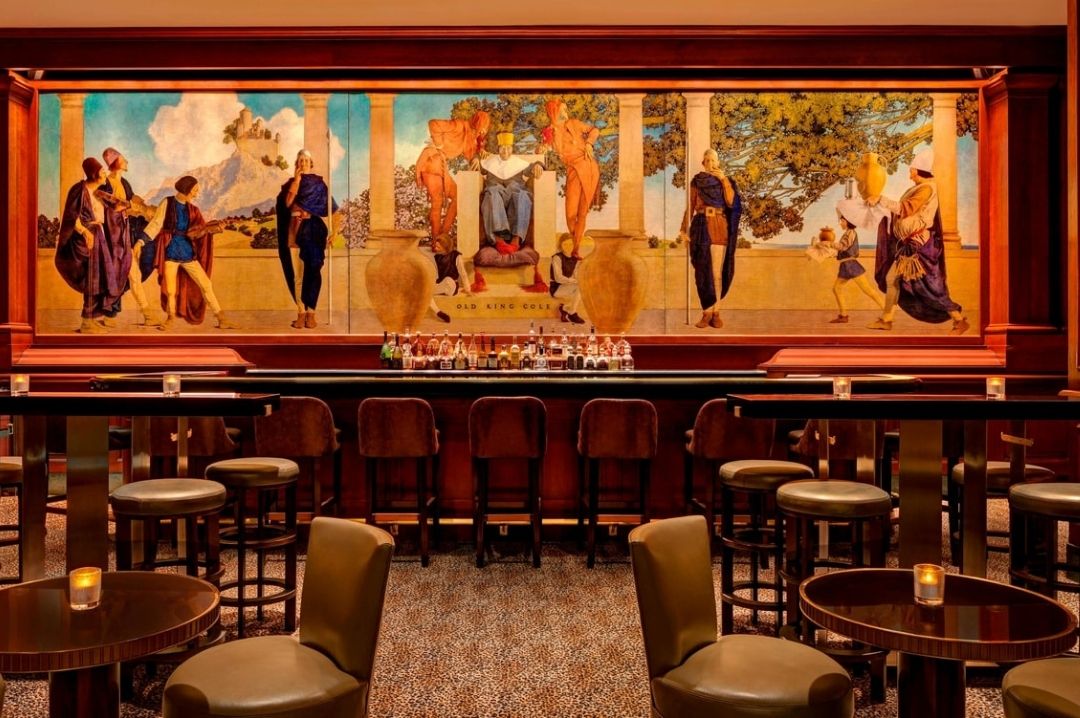 The modern day Bloody Mary was "invented" in 1934 at the King Cole Bar in the St. Regis Hotel. Over time the classic cocktail was modified into the Red Snapper - which is now a proud Signature at the classic bar that has delighted patrons for decades. It is a sophisticated, legendary, pricey bar best saved for a special occasion visit. Salvador Dalí, John Lennon, and Marilyn Monroe are just a few from a long list of famous names who have dropped in for a drink.
Article by Stuti Khetan, Beverage Trade Network
South San Francisco Conference Center, 255 South Airport Boulevard, South San Francisco, CA 94080, United States.
Register Now
South San Francisco Conference Center, 255 South Airport Boulevard, South San Francisco, CA 94080, United States
Register Now