Bars and restaurants where Wall Street eats and drinks
We have compiled some of the best bars and restaurants where you can eat and drink while on Wall Street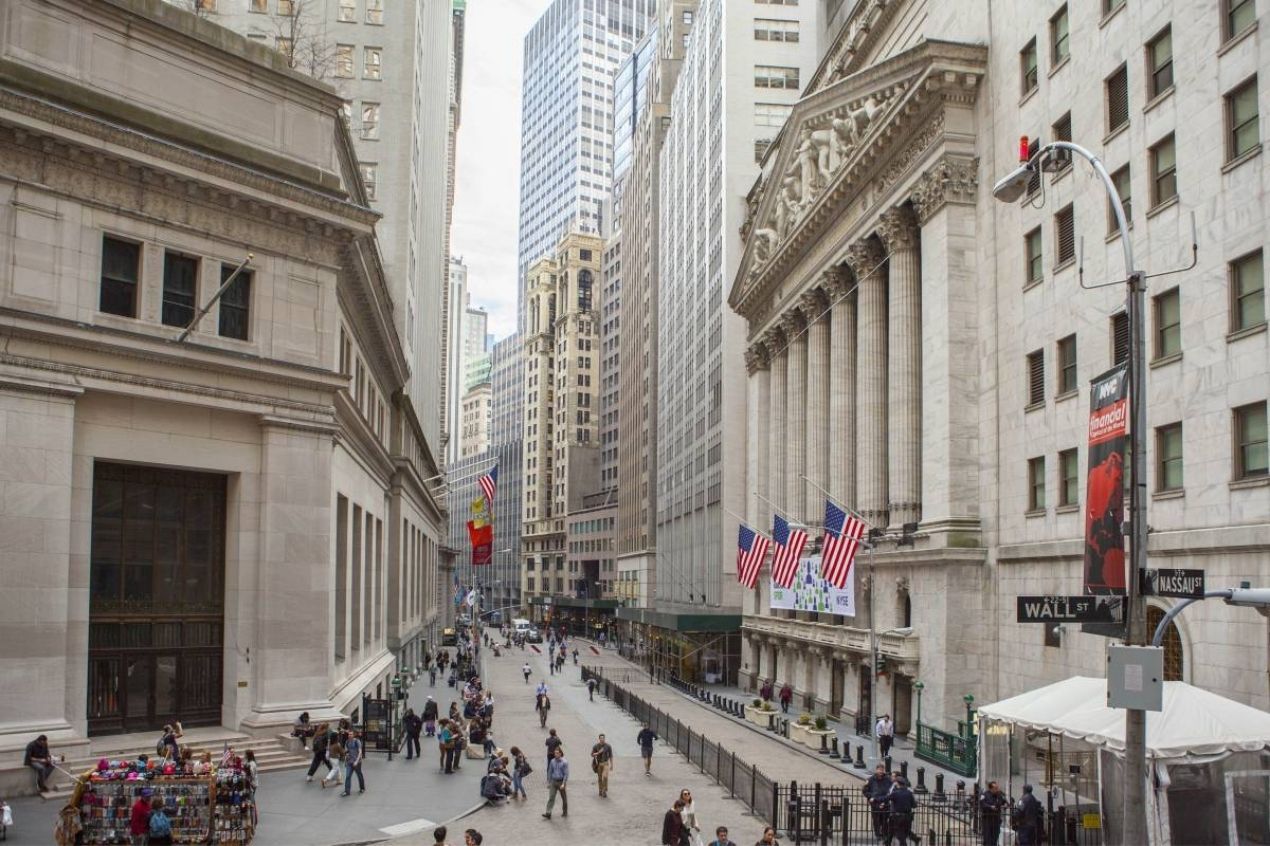 Talk about Wall Street, talk about New York City's Financial District. Money isn't the only topic of discussion here; bars and restaurants are part of the equation also, and around here, there is no shortage of excellent choices.
However, since you would only prefer the best of the best, we have compiled some of the best bars and restaurants where you can eat and drink while on Wall Street.
Bars where Wall Streeters Wine & Dine
Fraunces Tavern
Fraunces Tavern is one of the best places for Wall Streeters to wine and dine. The bar was originally built in 1719. It was the favorite spot of George Washington back in the day.
In the 21st century, the tavern continues to attract many people. Thanks to its extensive beer catalog and iconic history. Even if you don't fancy drinking beer, don't worry; go to the Dingle Whiskey Bar of the tavern and kill time with the huge selection of whiskeys and liquors available.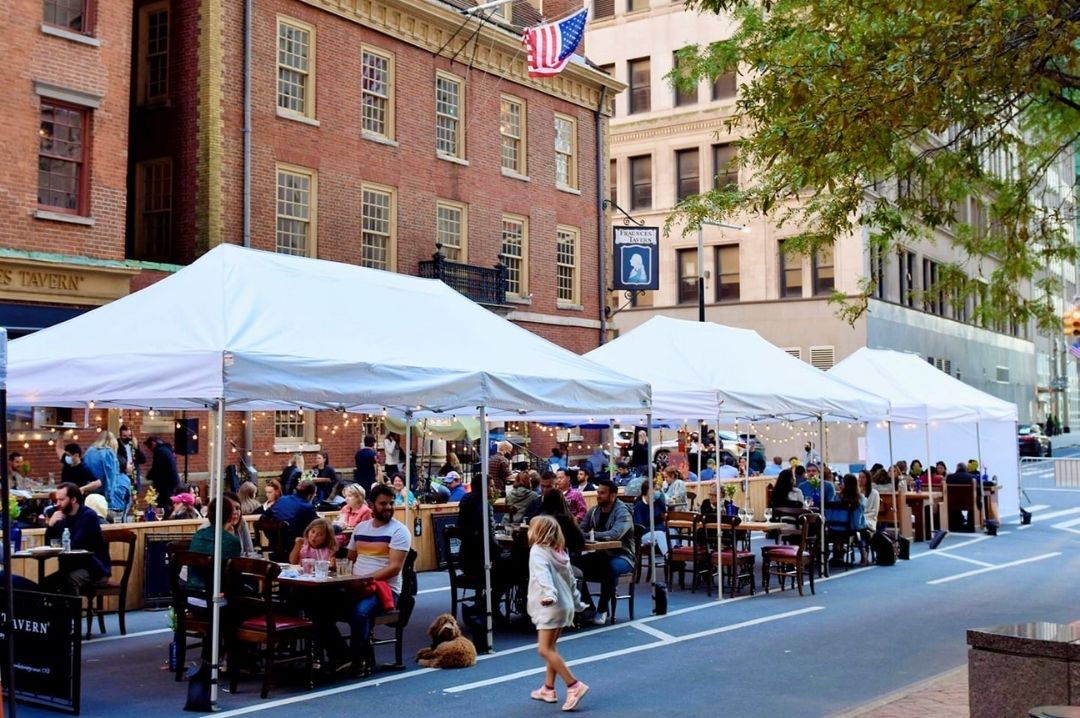 Fresh Salt
If you are looking for a fresh, engaging cocktail experience, visit the Fresh Salt bar closed to the old but gorgeous looking Fulton Fish Market by the side of the beautiful South Street Port. The cocktail menu is impressive, and the selection of food items such as soup and sandwich is simple.
You couldn't have asked for a better experience, especially with the wine and beer daily happy hour.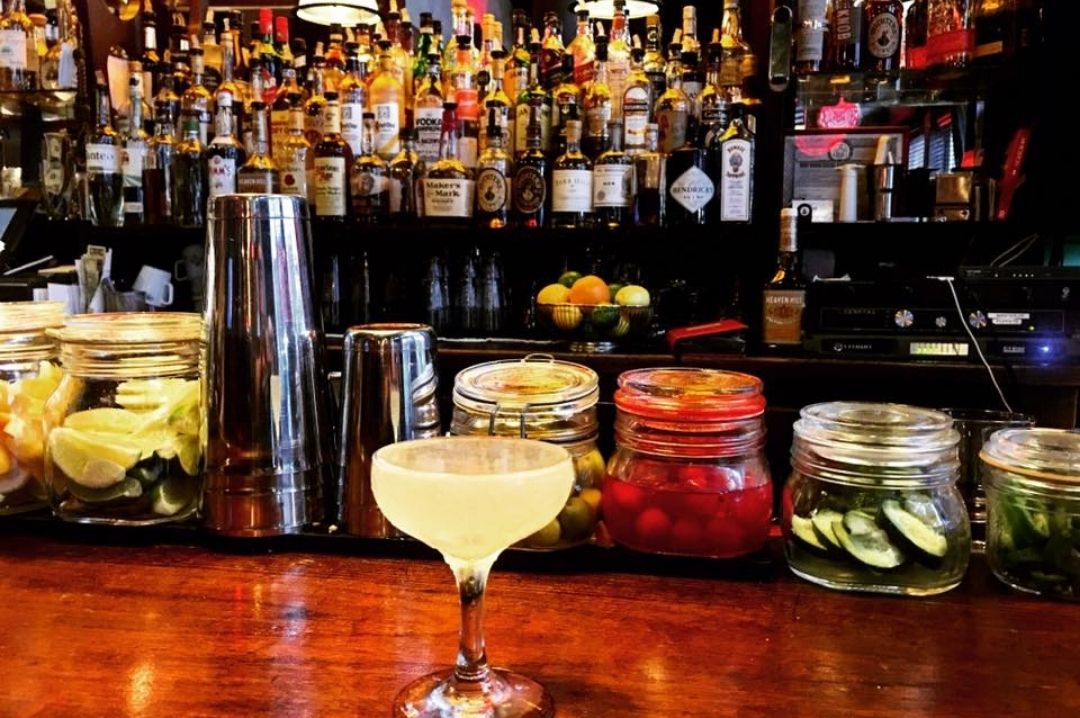 Wall Street bar drinking fanatics can opt for this spot at Stoned Street for many cocktails and beers.
If you are coming during the weekends, make sure you are on time; otherwise, you might not find a place to sit because the bar is usually at its busiest at this time. The reason is straightforward; nobody wants to miss the $15 customized, unlimited bloody Mary bar experience.
Another bar known as Underdog is also located below the primary bar. If you're a dog lover, this place is for you as it is full of figurines and murals of dogs.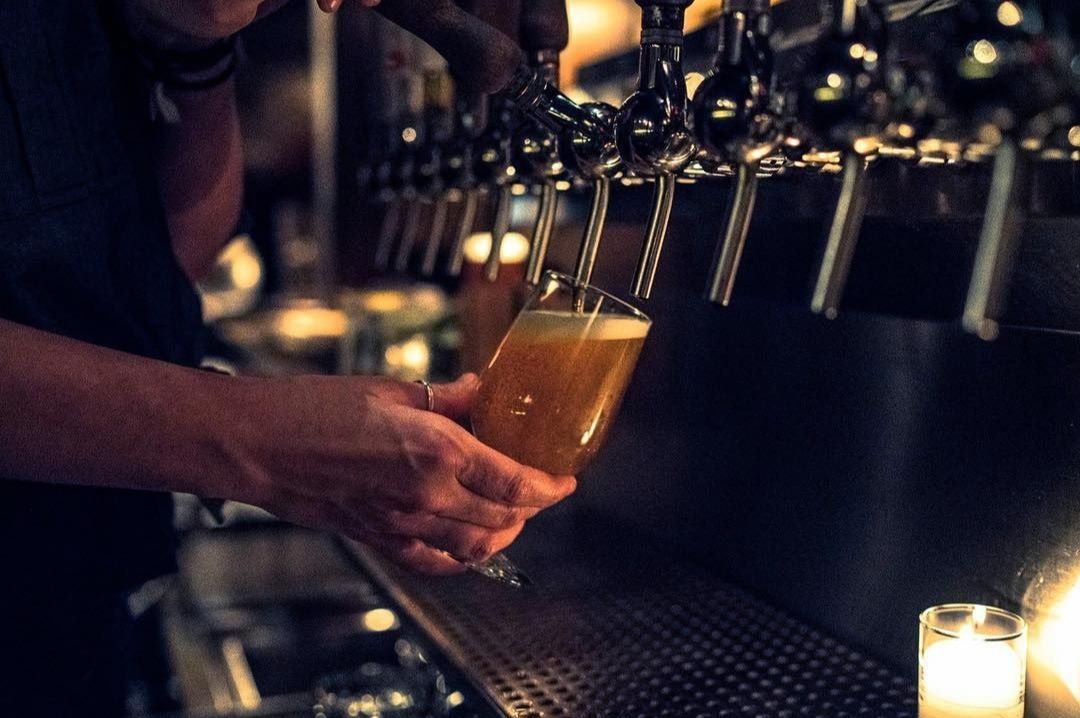 The Full Shilling
Any bar claiming to be the authentic and most qualified Irish pub in the financial district must have a great deal up its sleeve. Precisely, that is what the Full Shilling claim to be. In reality, it is.
The interior design and settings were copied and shipped straight from Ireland. The old but never-say-die counter and the main bar is 105 years old, and they come from Belfast.
The bar's distance to the NY Stock Exchange is very short, making it an ideal place to wine and drink for after-work Wall Streeters.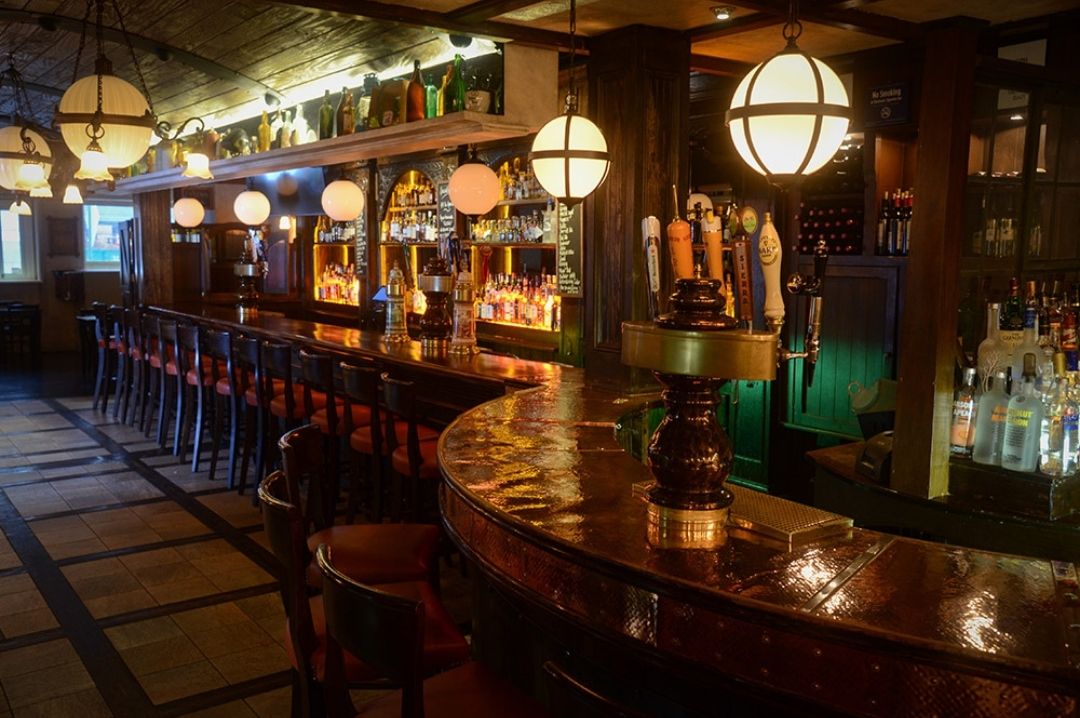 The Dead Rabbit
For a bar that once bore the title of the world's best bar, Dead Rabbit is a place to go when you feel like cooling things down after work. The bar mixes some excellent forms of Irish pub tradition with a subliminal cocktail bar enchanting experience.
Apart from its excellent cocktail delivery services, the bar is also remarkable for its tasty food menu. The English dishes and bar snacks, shepherd's pie, fish, and meat deliver a beautiful experience that compels one to come back for more.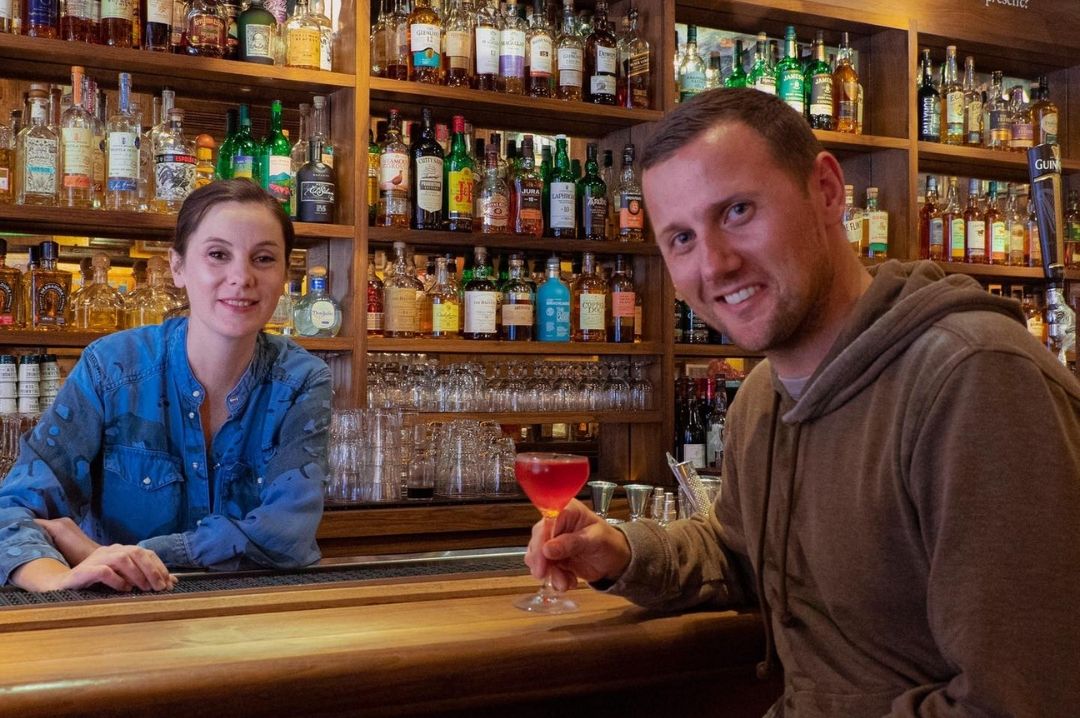 Pier A
Occupying a 29,000-square-foot space is Pier A, a drinking complex that sits atop the Hudson River, with a perfect view of the Statue of Liberty. Inside this complex are four unique bars and they include Blacktail, a Cuban cocktail tavern created by Dead Rabbit owners.
Sundowners who have closed from work calls Pier A home. It is also a great place to have great snacks and to host all sorts of private parties.
Ulysses Folk House
Located at 95 Pearl Street, Ulysses bar is one of the best in the City of New York. Often when you come to the spot, you will find many people seated under canopy-covered drinking spaces on the outside of the bar, indicating how busy it is.
Ulysses is top-rated for its incredible beer, cocktails and pub fare. Go inside and experience the live music scene with heartwarming performances. If you want some natural fresh air, use the outside seating to your advantage while enjoying what the Ulysses Folk House brings to the Financial District.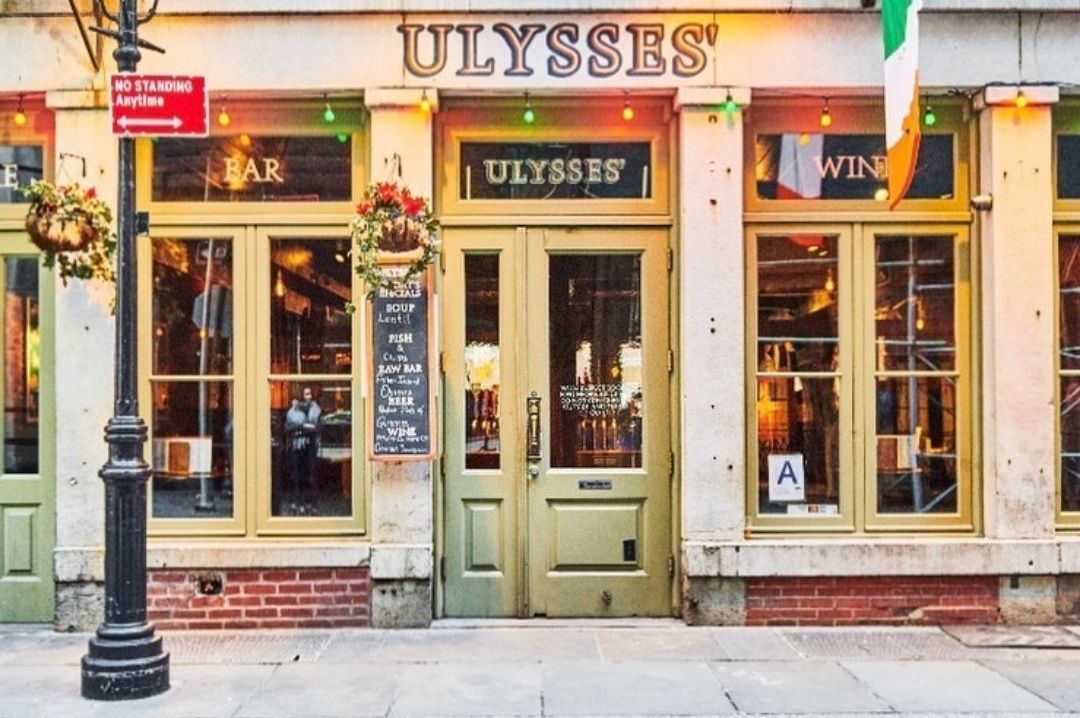 121 Fulton Street
Want a gastropub near Wall Street? Hit 121 Fulton Street and enjoy some excellent appetizers. There are foods to go with it, which makes for a perfect combination—food and drink in one place.
Here, you will have your American fare served every day of the week. For a weekend classic brunch menu hit the place between 10 am and 4 pm, and you will have a beautiful experience you will not forget in a hurry.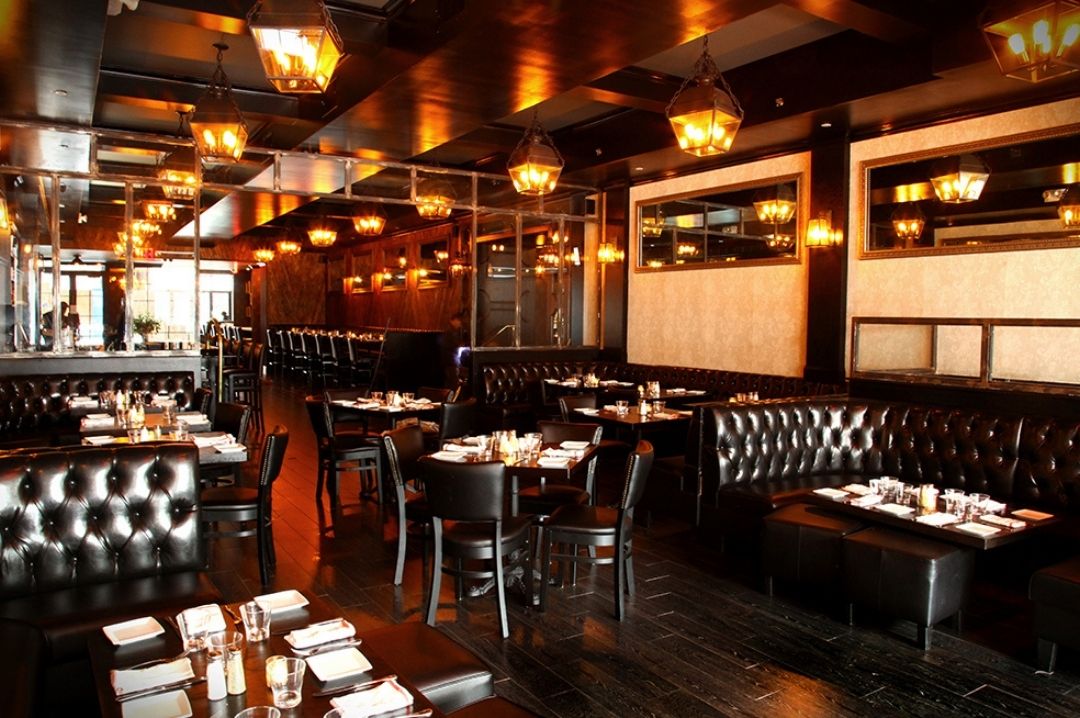 Image Source: Nightout
Mad Dog & Beans
You usually don't come across many Mexican cantinas right in the center of the financial district, let alone one that is exceptional in quality. Mad Dog & Beans is one sure place to devour the best of guacamole together with City Hall's south margaritas and homemade chips.
The interior design carries a touch of the Mexican Revolution, perfectly complemented with colorless banditos photos.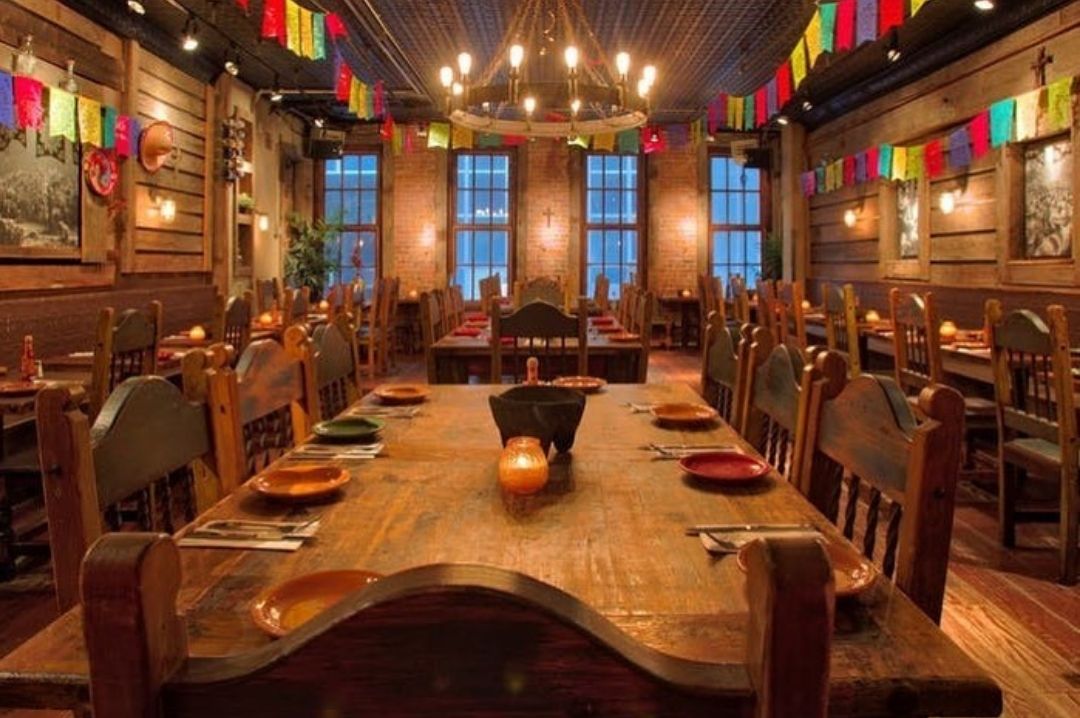 The Malt House
All bars are not equal, and the Malt Bar ensures that by serving some of the best drinks and food on a budget.
Monday to Friday is scheduled for happy hours which start at 4 am and 6.pm. During this time, be ready to get jaw-dropping deals on drinks and food like $6 fried chicken and $1 for oysters.
Once it is the weekend, visit the place and get an offer of a lifetime for $18 for bottomless brunch, including an entree dish. The bar is located at 9 Maiden Street.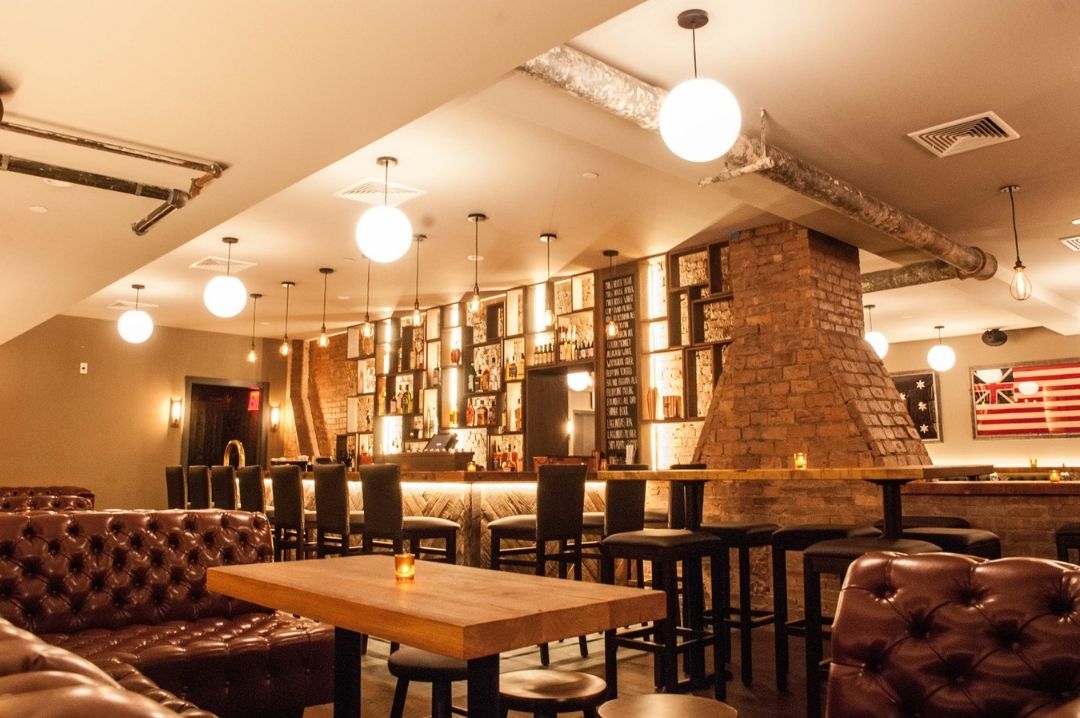 Final Thought
Let's face it; the Financial District isn't a place for financial business alone. Even Benjamin on the dollar bill couldn't have envisaged a much better environment with drinking spots like Watermark Bar, Clinton Hall, and Cedar Local—all make Wall Street more conducive for working and drinking after working hours. So when next you're in the city and have some business to do in the Financial District, visit any of the mentioned bars and cool off with your favorite drink.
Header Image Credit: Nycgo.com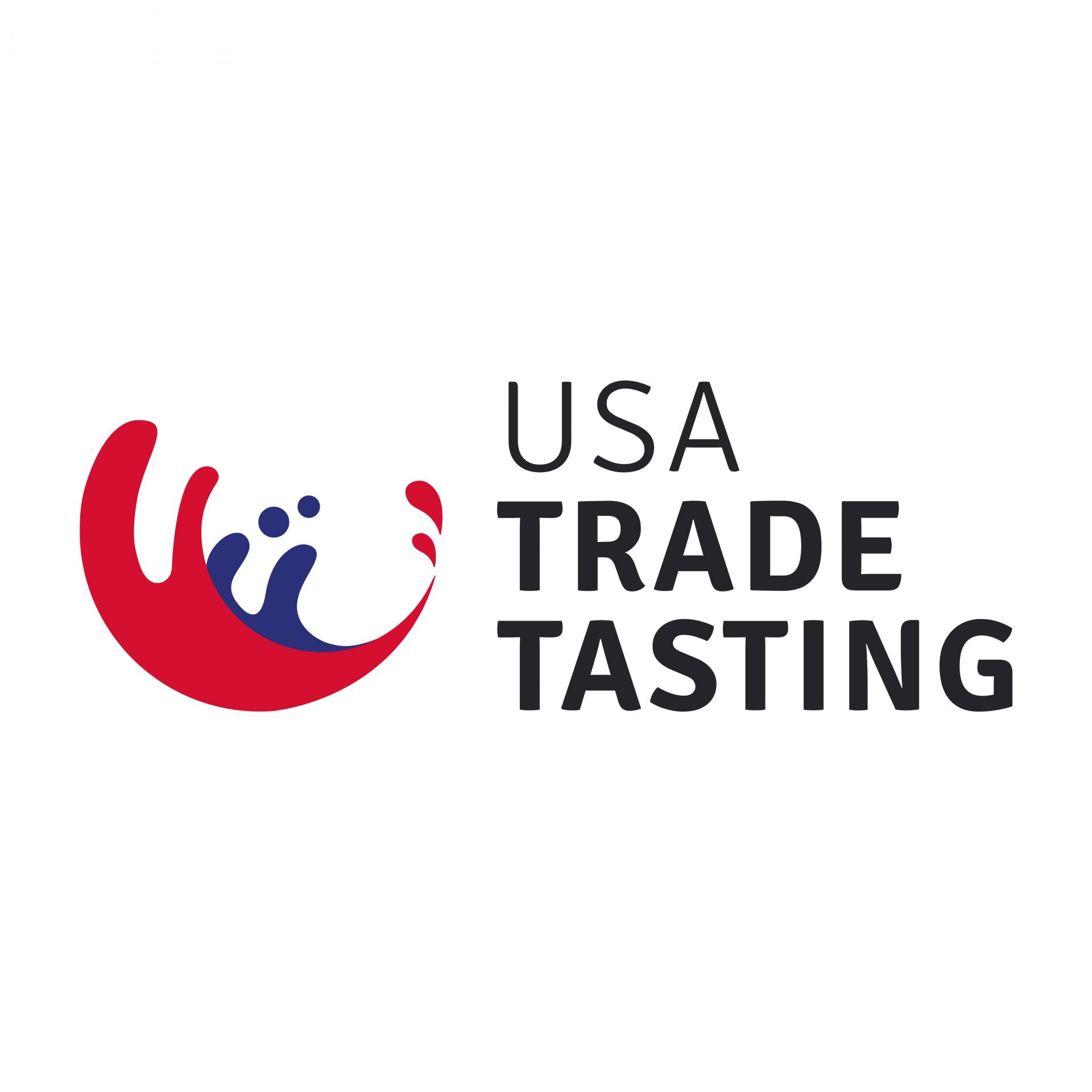 Morgan MFG, 401 N Morgan St Suite #204A, Chicago IL 60642
Register Now
South San Francisco Conference Center, 255 South Airport Boulevard, South San Francisco, CA 94080, United States.
Register Now
South San Francisco Conference Center, 255 South Airport Boulevard, South San Francisco, CA 94080, United States
Register Now