Drinks Guide Pub Golf: Broadway
Planning a night-out downtown? Play a game of Pub Golf through Broadway's well-known bars!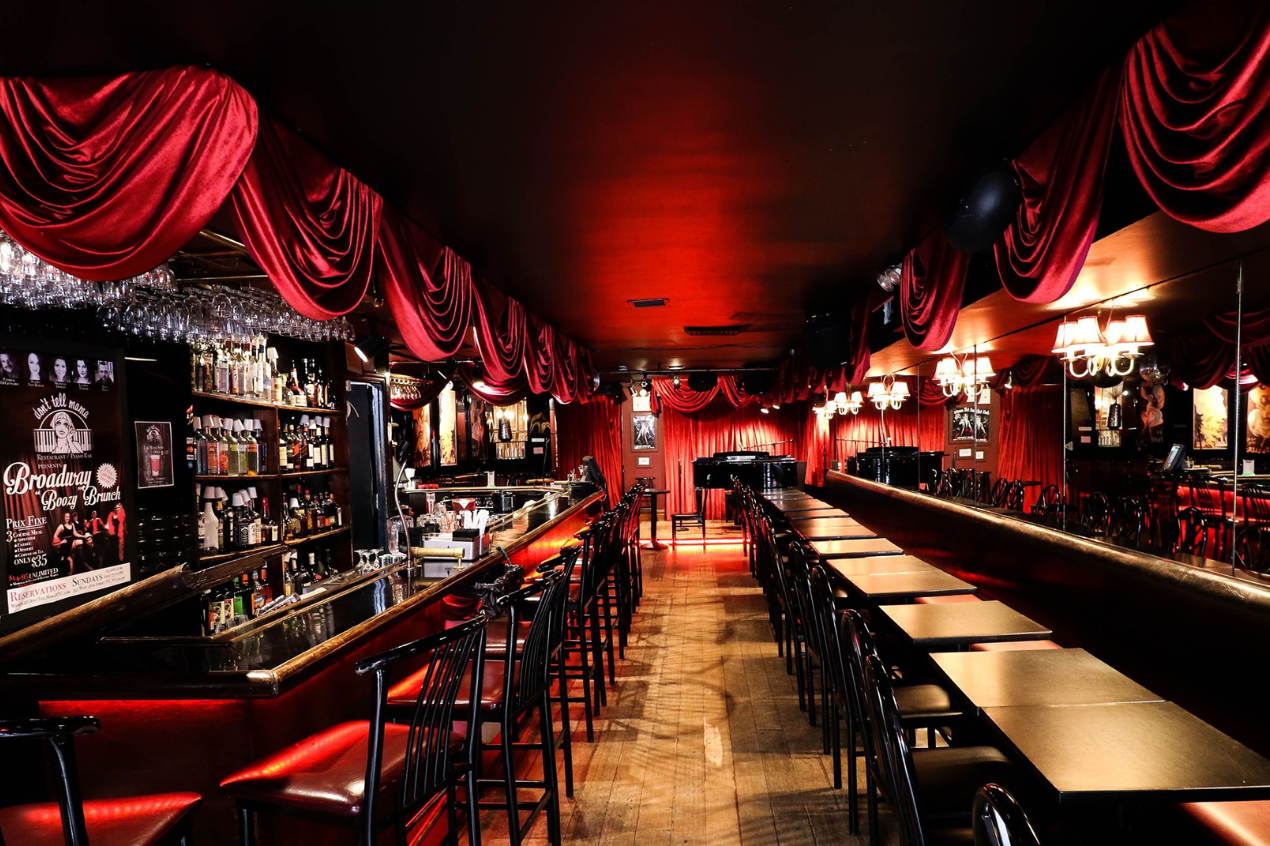 Broadway in Manhattan, widely regarded as the heart of the American commercial theatrical industry, is rich with history and stands for all of what New York City is about. In the Theatre District, where stars collide and perform at Theater shows and make their way to the bars and restaurants all around the area. Running roughly parallel to the North River, they've got several watering holes all across the region, perfect for a Bar Crawl. But we're not keeping it at just a crawl, we need to also make sure there is a competitive element to it: Pub Golf through some of Broadway's most popular drinking spots!
Here's the rules to the game:
~ Needs one Score-Keeper, who can also participate.
~ Six pubs/bars (can be called "holes") are decided, along with a set drink.
~ Each drink/gulp/swig of the drink counts as a "shot"
~ "Pars" are set for each "hole" where the Score-Keeper announces the maximum amount of swigs you are allowed to take to finish your drink!
~ Minus Points are awarded if the drink is completed "under par" (A '+1' for every additional sip taken)
~ Plus Points if the drink is completed "above par"
~ Participant with the Lower Score = Winner, while the Highest Score loses.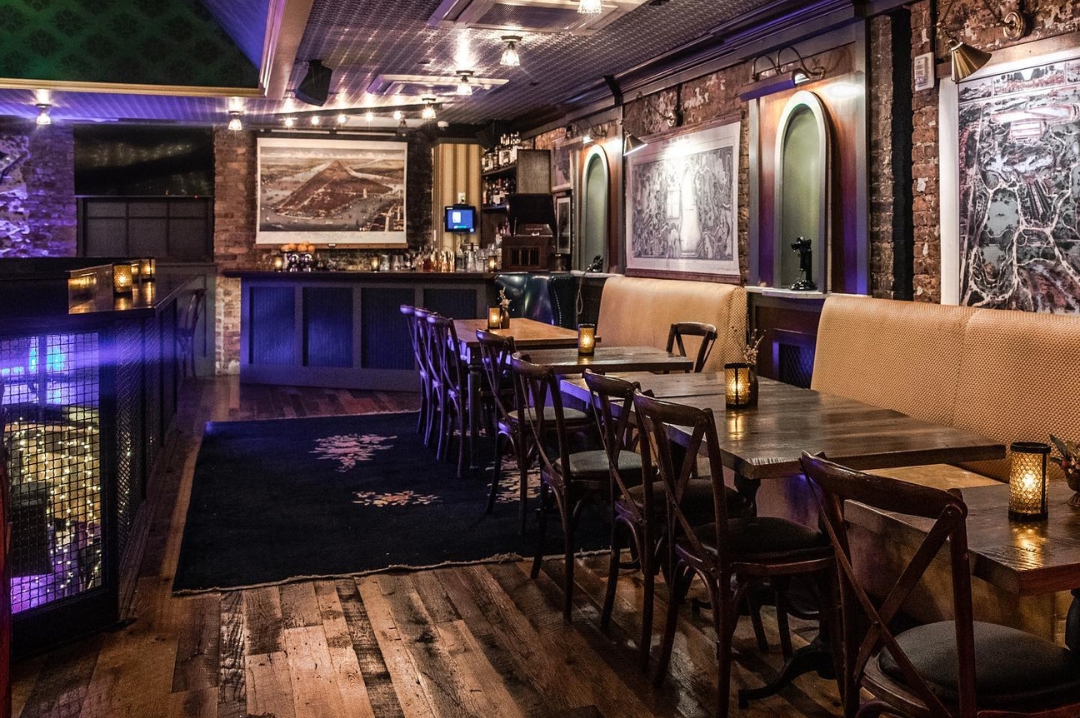 At the forefront of Broadway NYC's cocktail and craft beer culture, Haswell Green's is the perfect place to start off this bar crawl. With inventive cocktails, a never-ending selection of craft beers and some of the best entertainment a spot at Times Square has to offer, HG is the right spot for locals and tourists alike. Starting off the night with a chug of one of their 'Draft Beers' seems only appropriate so that's what we'll do, par 2.
Address: 240 W 52nd St, New York, NY 10019, United States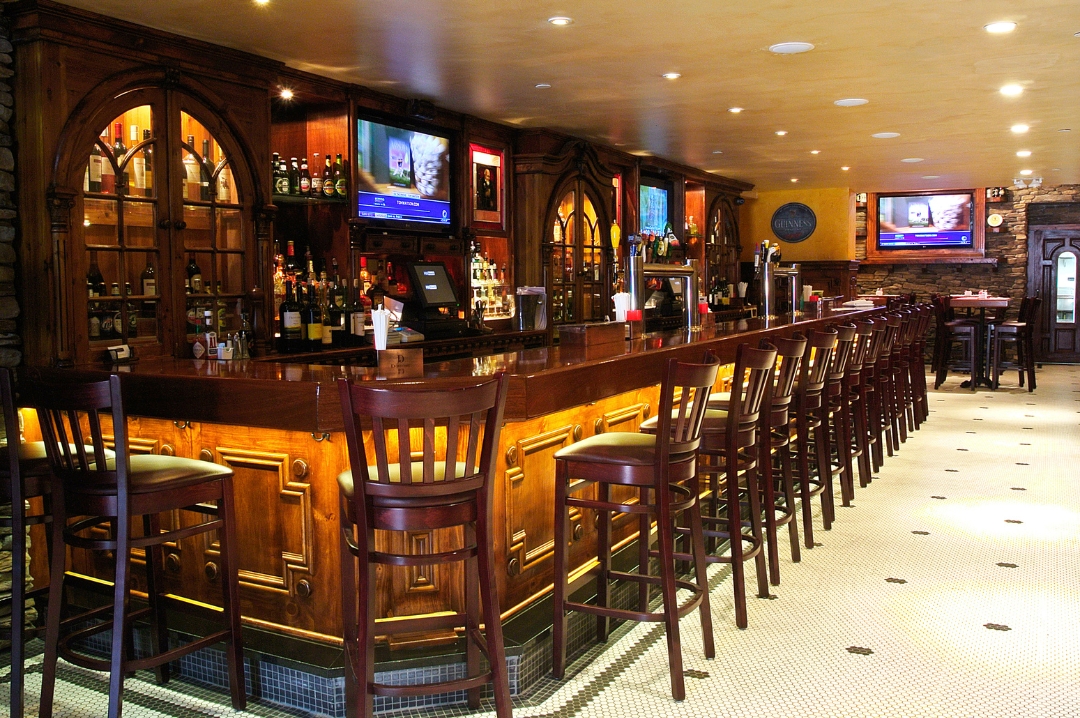 A few steps away from the legendary Times Square and Radio City Music Hall, located in the heart of Broadway, here's what they have to say about the spot they've established: Hearty meals, award winning Bloody Marys, friendly staff, great atmosphere, famous faces …. McHale's has it all. The ultimate spot on Broadway to check out a sporting event because of their several TVs and a huge projector screen, you don't need to fear missing out on the game on the night out! Sip on one of their classics, The McHale's Irish Coffee, par 3.
CHALLENGE: Play a game of darts with your friends. (Glad this can be done before too many drinks get into the system). Winner gets a -2 on their final score, the loser gets a +2.
Address: 251 W 51st St, New York, NY 10019, United States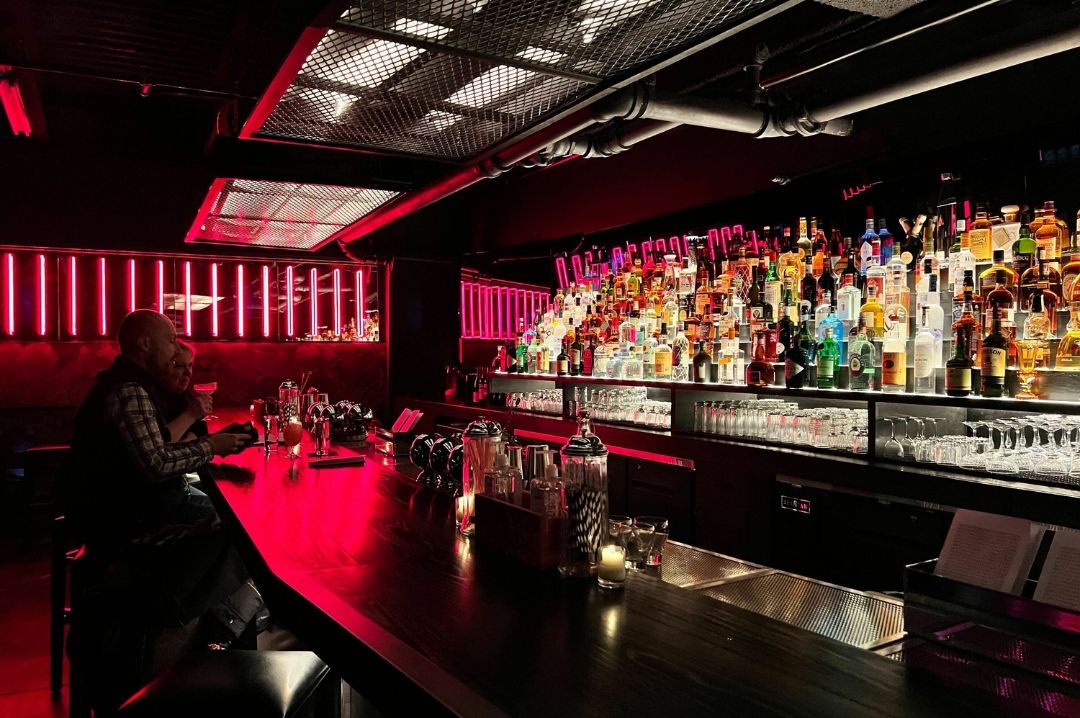 Claiming yourself to be 'The Greatest Cocktail Bar in the Universe' doesn't come naturally unless you're Nothing Really Matters. New Yorkers never tire from all of their speakeasies, and this one is especially fun. With some classic NY-themed drinks, dim lighting and a disco ball to look up towards, Nothing Really Matters is the vibe-setter we all need on a night-out to remember. While you can spend some valuable moments here, a tequila shot each needs to go around.
Address: IN THE SUBWAY, 210 W 50th St, New York, NY 10019, United States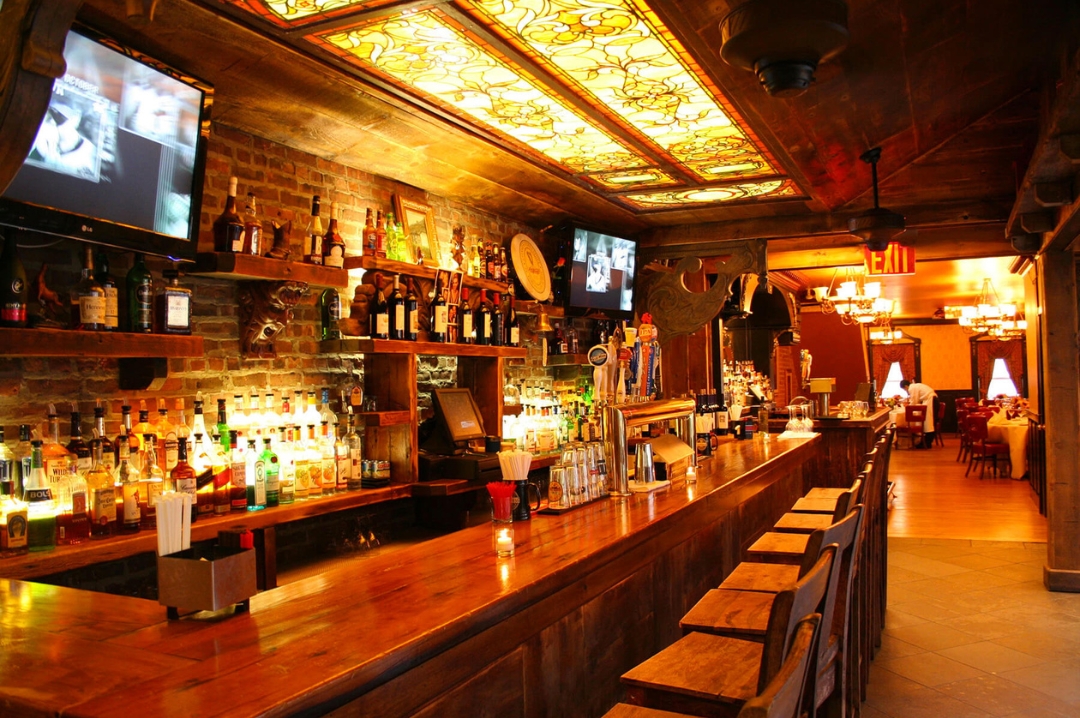 One of the Theatre District's historic landmarks, Hurley's Saloon has got that rustic appeal for everyone to enjoy and the most wonderful place for drinks and meals and to gather with friends! Offering a full-service bar on three levels, indoor and outdoor dining and also a rooftop garden, Hurley's got all the right vibes to keep the bar crawl going strong. Get yourself a cocktail, sip on it, we'll keep this place light.
Address: 232 W 48th St, New York, NY 10036, United States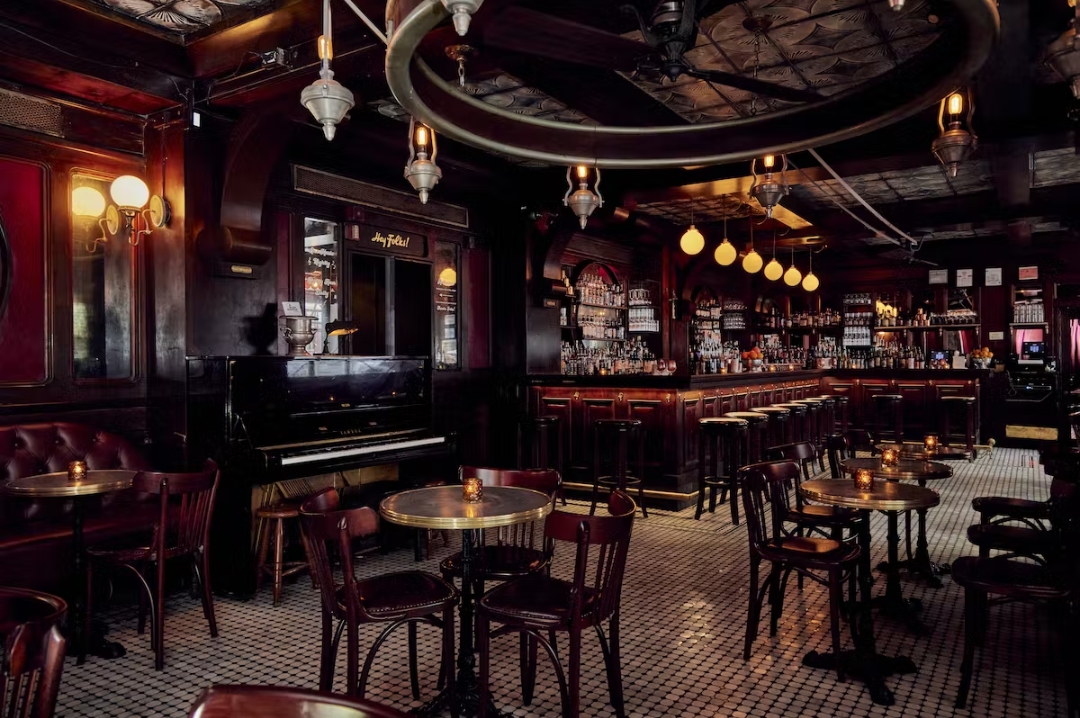 Breathing life into the heartbeat of the city is our next spot, a new take on an old classic, The Rum House. With live jazz and piano music and the taste of some of the expertly created, immaculate cocktails, this spot had to be part of the Crawl. While The Rum House is already recognized as one of the best cocktail bars in New York City, it has this distinct downtown sensibility which makes it the perfect place for an evening of revelry. This hole HAS to be a rum cocktail, we suggest the Daiquiri Your Way, a customized experience, par 2.
Address: 228 W 47th St, New York, NY 10036, United States
6. Broadway Lounge: Old- Fashioneds on Broadway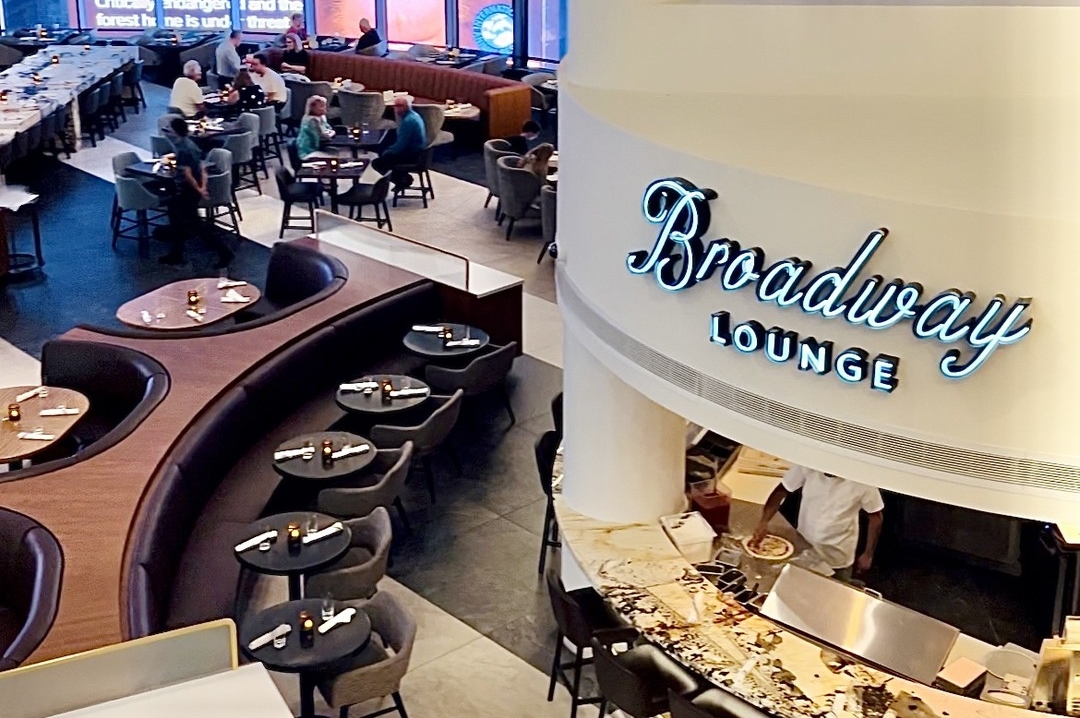 We aren't going too far from the Heart of Times Square, moving on to the spot just right for some New York flavors, Broadway Lounge. If you're making your way to or from a Broadway show, this is just the spot, especially if you can't get enough of the breathtaking views under the lights of Times Square! Even if you aren't getting involved in the entire crawl, check this place out with a couple friends in the hustle and bustle of NYC on one of their outdoor terraces. However if you are going lal in on the Pub Golf, we suggest you to sip on a classic, the Old Fashioned, par 3.
Address: Marriott Marquis, 1535 Broadway 8th Floor of, New York, NY 10036, United States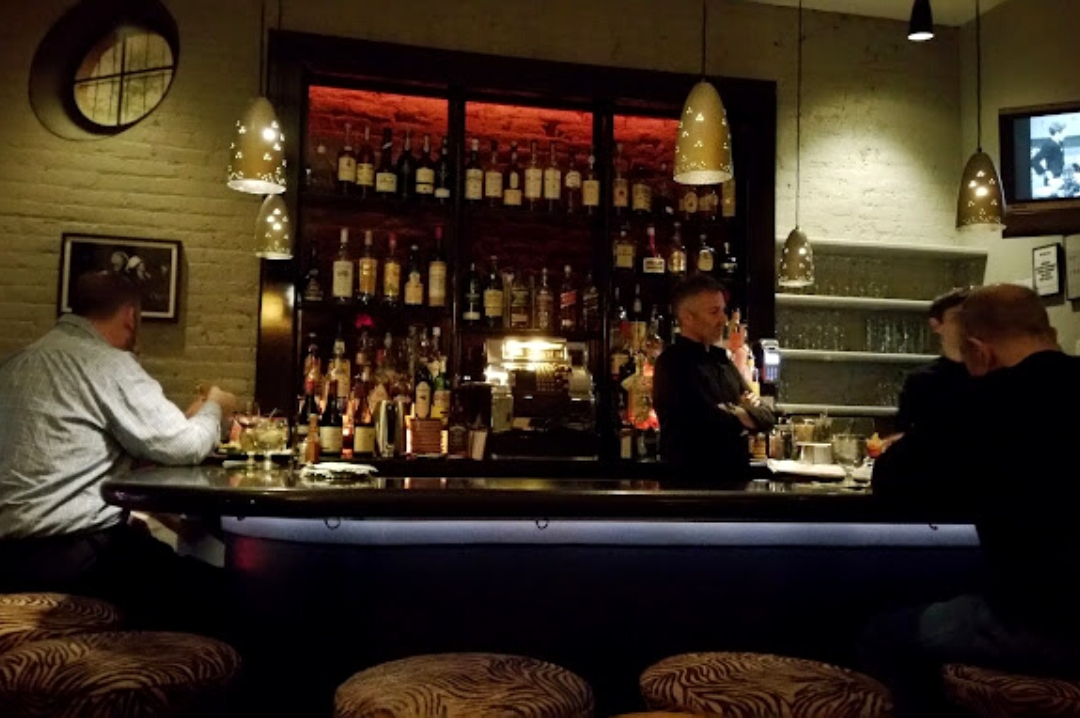 Bar Centrale, another one for the speakeasy vibes with classic cocktails, great wines and beers. A secluded space that gives you the feeling of walking into a residential building as you enter, Bar Centrale is often regarded as a hidden bar frequently visited by some of the biggest Broadway stars. While the place is usually considered difficult to find completely sober, it is completely making the effort for the Broadway Pub Golf! Celebrate with some Rosé, the only way to end a fancy night out on the timeless streets of Times Square. Broadway hasn't seen better moments.
Address: 324 W 46th St, New York, NY 10036, United States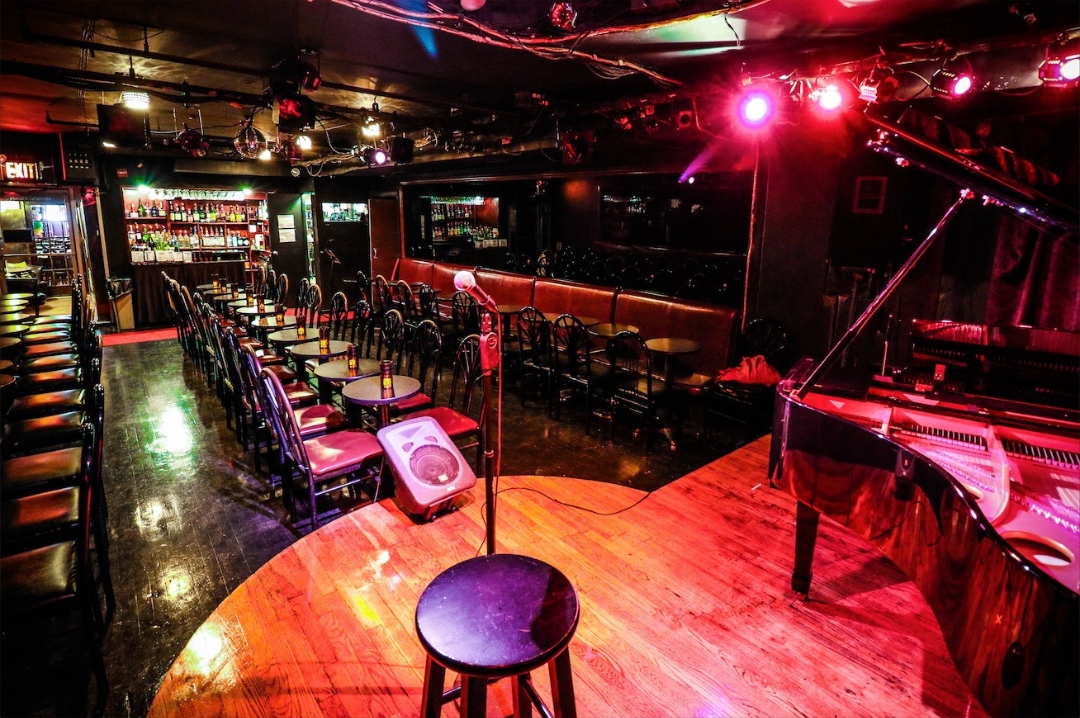 Established in 1982, Don't Tell Mama has served happy guests for the past 40 years as a world famous entertainment destination. You'll be visiting a spot on the renowned Restaurant Row of the Theatre District, an experience you don't get to have everyday! A piano bar with cabaret shows, you could have the culmination every Bar Crawl needs. Get the scores out, sober up and enjoy the entertainment they have to offer. If you're feeling wild enough to continue your drunk shenanigans, you could have a drink as you enjoy a live performance from their extremely talented staff, waiters that have Broadway, Off-Broadway and National Touring credits.
Address: 343 W 46th St, New York, NY 10036, United States
The Broadway Bar Crawl, a game of pub-golf, a historic walk through of one of the most famous areas in the world. Times Square has seen good days, but you'll be making only the wildest memories if you join us on this trip!
Written by Jason Shepherd, Beverage Trade Network.
Header Image Source: Don't Tell Mama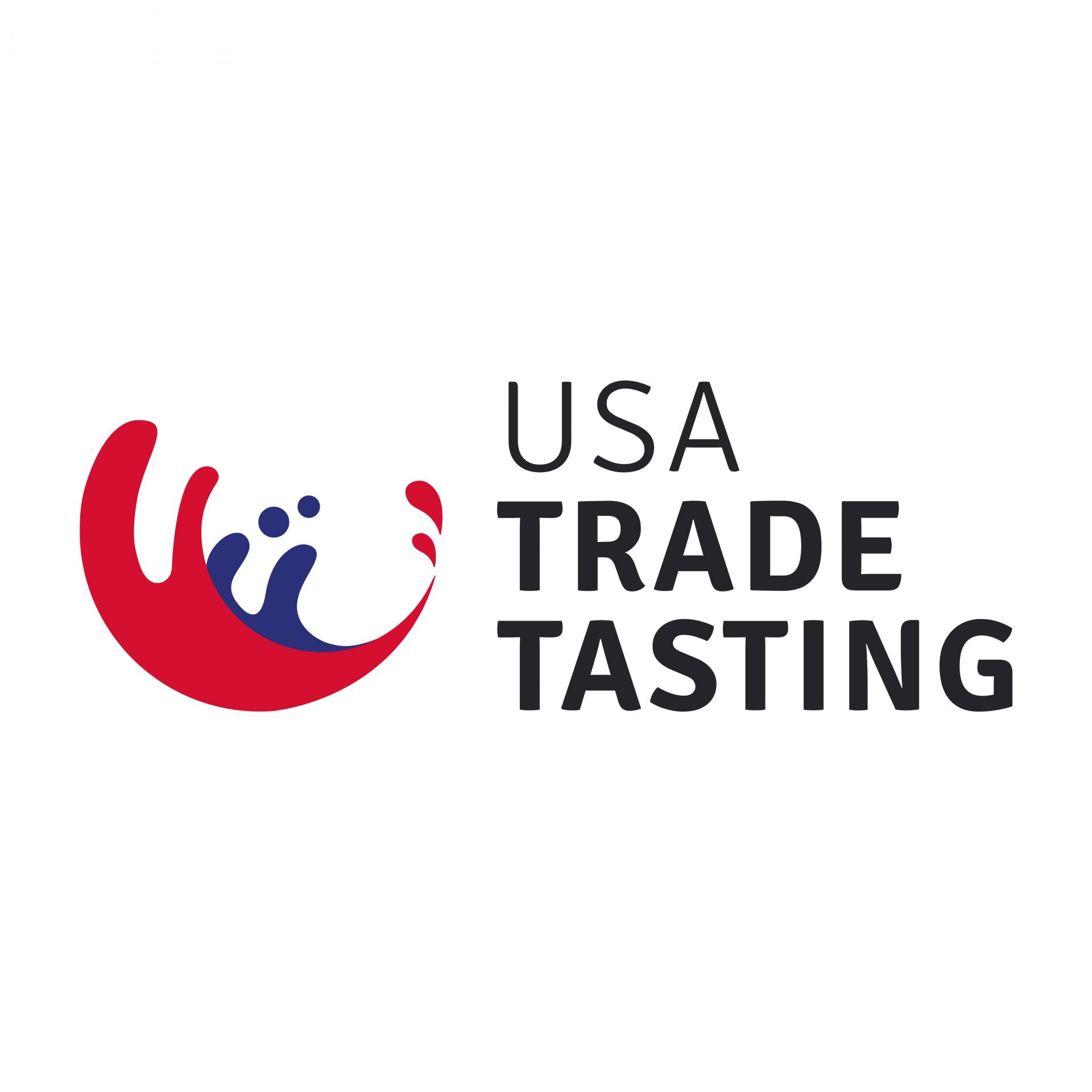 Morgan MFG, 401 N Morgan St Suite #204A, Chicago IL 60642
Register Now
South San Francisco Conference Center, 255 South Airport Boulevard, South San Francisco, CA 94080, United States.
Register Now
South San Francisco Conference Center, 255 South Airport Boulevard, South San Francisco, CA 94080, United States
Register Now