Karaoke bars you cannot miss in NYC
Let us check out some of those karaoke bars in New York City that you cannot miss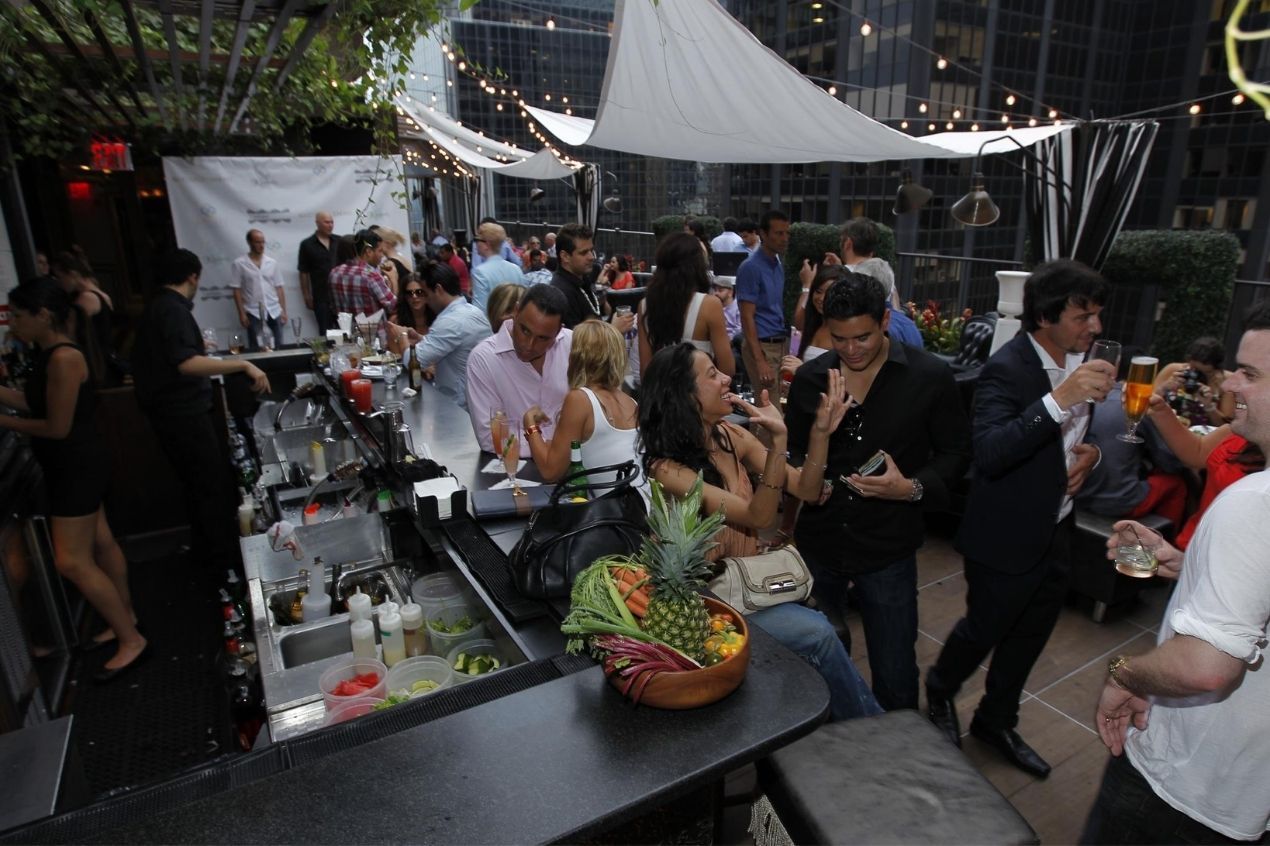 You love to sing, and you also love having some drinks? Why not put these two hobbies together and have some fun doing them at the same time? Does this seem impossible to do or possibly socially unconventional? Well, you don't have to worry about that because there is already a panacea.
Karaoke bars have long since been the solution for people who have had some trouble combining these two activities, drinking and singing. I bet we all have that one friend (or two) who goes off singing when they're drunk or high.
Karaoke is a Japanese slang that loosely means "empty orchestra" when translated to the English language. Many events, including weddings, birthdays, work promotions, etc., can be completely transformed for the better when karaoke is introduced.
The nightlife of New York City is filled with these karaoke bars that are really loud, crowded, but also very fun when all is said and done. All you have to do is figure out which of these bars is the right scene for you. New Yorkers often jam up karaoke in bars in Chinatown, Staten Island, and some of all those French bistros popping up all around the cities.
There are many options to pick from when you look at it – New York City, with a good number of great karaoke bars, is a cool place for singers and music enthusiasts to belt out the songs they love over the karaoke machine.
Many songs – pop songs, show tunes, oldies, etc. – are available for singing at these bars which often take great care to update their playlists to make them as updated as possible and generally satisfactory for everyone involved. You don't even need to worry about forgetting some of your best songs' lyrics, as most of the machines will have the song lyrics displayed on the screens.
All that's left of the experience is for you to lend your voice to carry on and add to the bar's entertainment.
Now, without further delay, let us check out some of those karaoke bars in New York City that you cannot miss –
Karaoke Bars You Cannot Miss in New York City
Up Stairs
As the name suggests, this karaoke bar is located upstairs, on the 2nd floor of a Chinatown walkup. It is secluded, so it might not be too easy to find. However, on the other side of the door posted with Hello Kitty designs – after a short walk up the stairs – is the Up Stairs Karaoke bar.
Up Stairs is infamously known as one of the "weirdo" hubs in New York. So, that is to say that if you're looking forward to being among other people that don't fit in or think they fit in, you should try going over to this bar to sing a couple of hits.
On the playlist is a mix of Western songs you probably already know and love and some exciting Cantonese pop songs you can learn. If your knowledge of Cantonese pop music does not suffice, you should go to the Up Stairs karaoke bar to update that knowledge.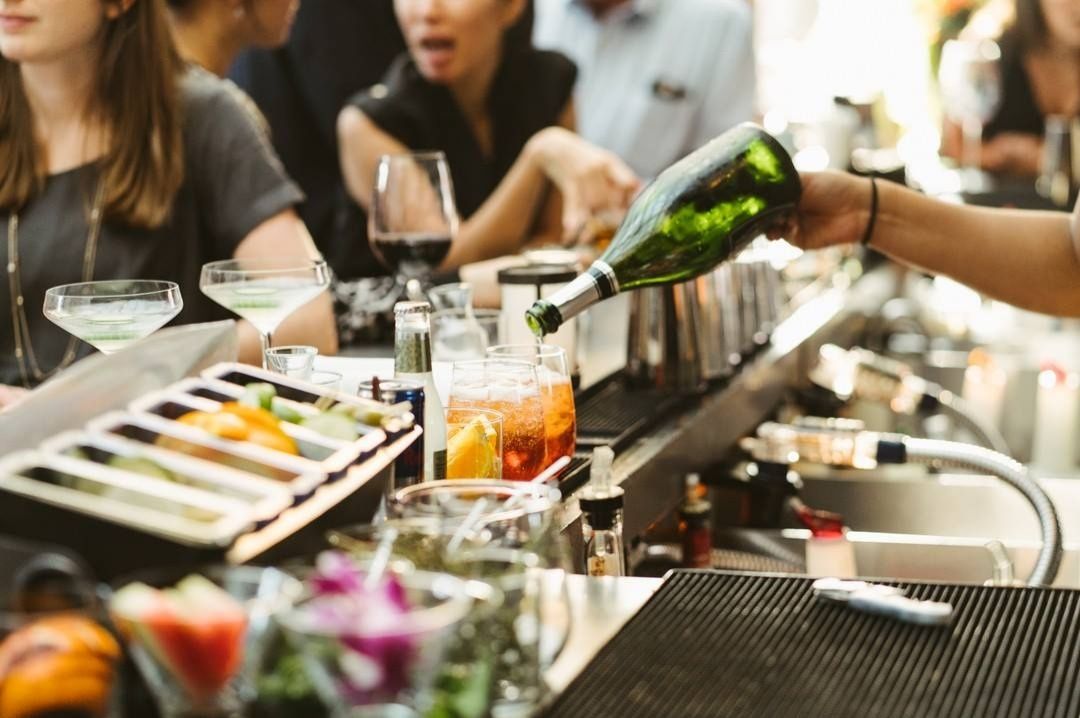 Insa
Insa, from the looks of it outside, looks like a Korean restaurant for a good BBQ experience, and that's true to a point but what some people don't know is that Insa is also is a "Koreatown" karaoke bar with beautiful, stylish rooms that are suitable for private meetings.
There's also a dining area with enough space and a bar with enough drinks to get you in the right mood for singing those great tunes. Insa also serves their food with Scorpion Bowls. Just take care and share.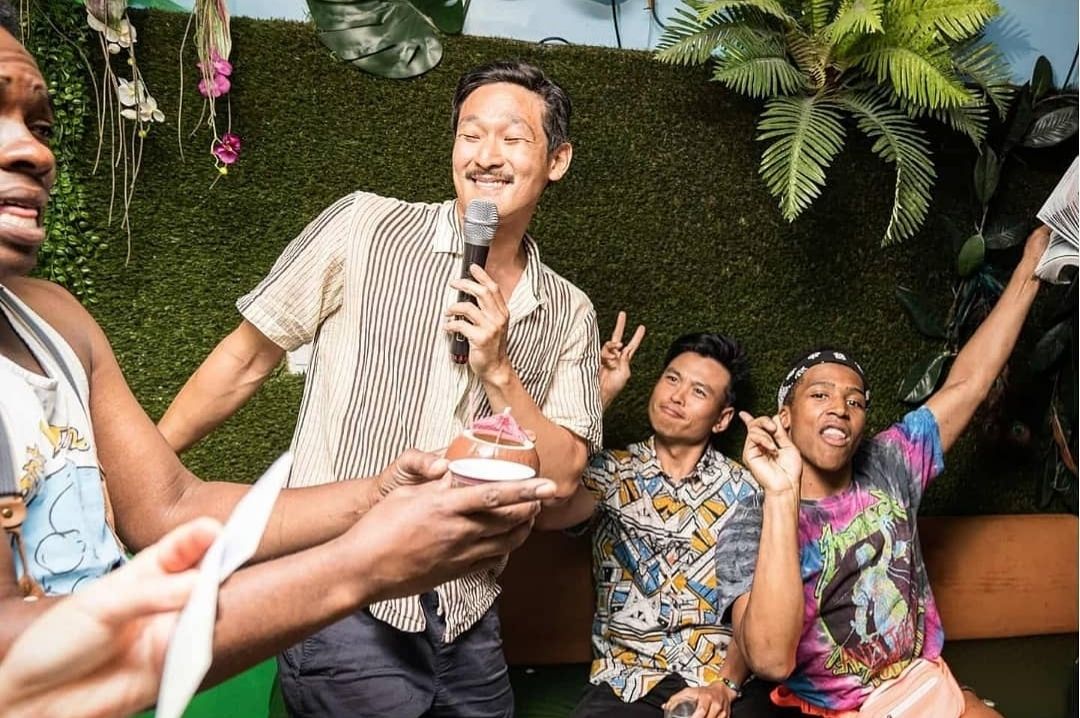 Alligator Lounge
The Alligator Lounge hosts karaoke sessions on Friday, Saturday, and some other nights in the week (They have a schedule for this). These sessions are meant to be fun for everyone involved, so don't be offended if your solo act turns to a sing-along with everybody there wanting a piece of the action. It is not to be a rendition on a grand stage.
Even with no talent for singing, you can still feel warm and welcomed in The Alligator Lounge. There's also free pizza involved in this karaoke experience. Just make sure that you don't take yourself too seriously.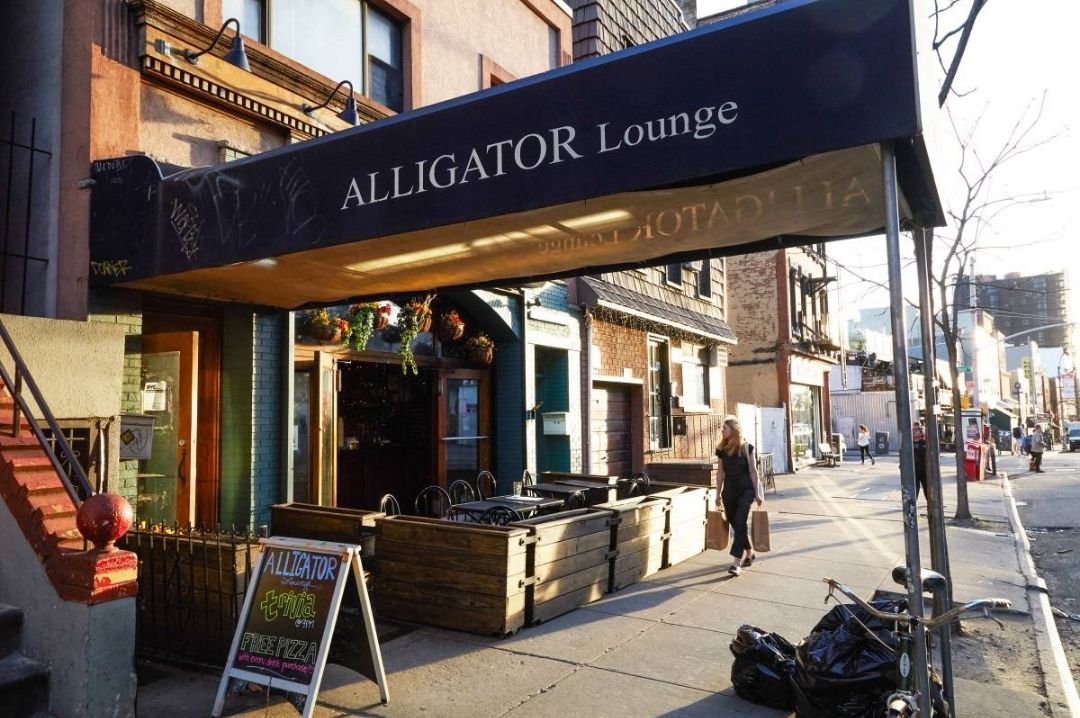 Image Source: NYCGO
Shout
For modernity and a touch of class for the karaoke experience, Shout is one venue that music enthusiasts would love to visit. You likely come down to Queens exclusively just to see this bar, but once you do visit, the experience will surely be worth your time.
Shout is a clean and charming location for karaoke, so aside from the fact that it is in a relatively uneventful part of New York, the bar deserves some accolades for its modern digs and welcoming aura for the customers.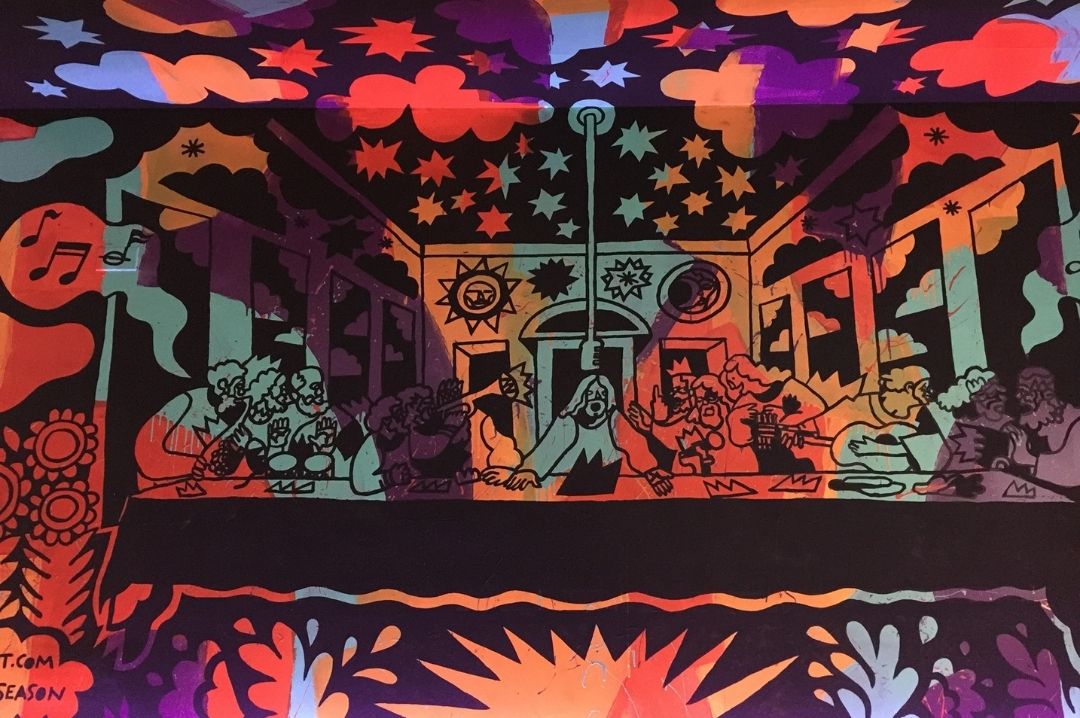 Gagopa
Gagopa is mostly suitable for people who prefer privacy and love Korean BBQ. It is located in Koreatown – which is considered to be the center of Karaoke singing in the city of New York.
In Koreatown, there are lots of karaoke bars and clubs, and also a seemingly unending number of Korean BBQ spots, but Gagopa is where most of the action happens. Apart from the singing, there are many private rooms (two floors of them) for guests to lounge in, and also a very ambient environment for one to be saturated in while sipping your sake or wine.
Gagopa bar closes by 4 am on most days, so you can enjoy this experience for a very long time per visit.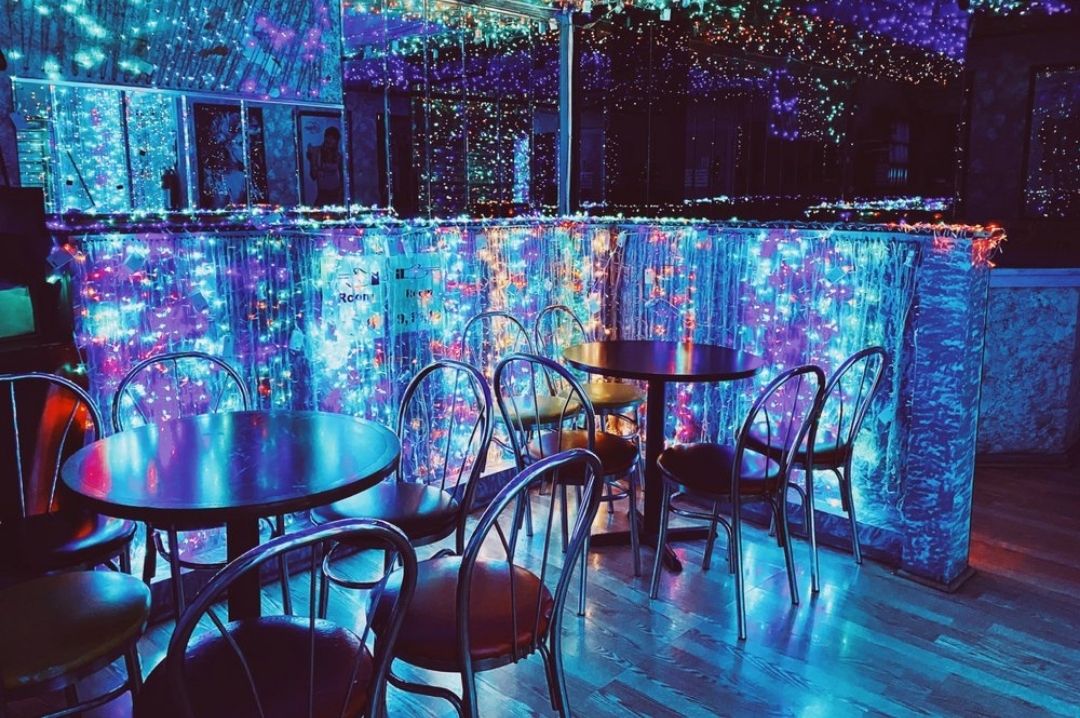 Image Source: Yelp
What the owners of most karaoke bars have done is to allow customers to pleasure themselves with good drinks and some food and also express some singing talent while at it.
Singing is often associated with strong emotions, and this fact often shows in the karaoke bars in the city of New York. These NYC karaoke bars are often filled to the brim with latent emotions that spill over.
Of course, there's a lot of bad singing and off keys to be heard when karaoke is involved, but with that also comes a lot of fun and shared memories that might prove to be vital for many relationships.
Header Image Credit: UpStairs