Landmark and historic bars of New York
Below are some of the oldest bars in New York that speaks of ancient landmarks.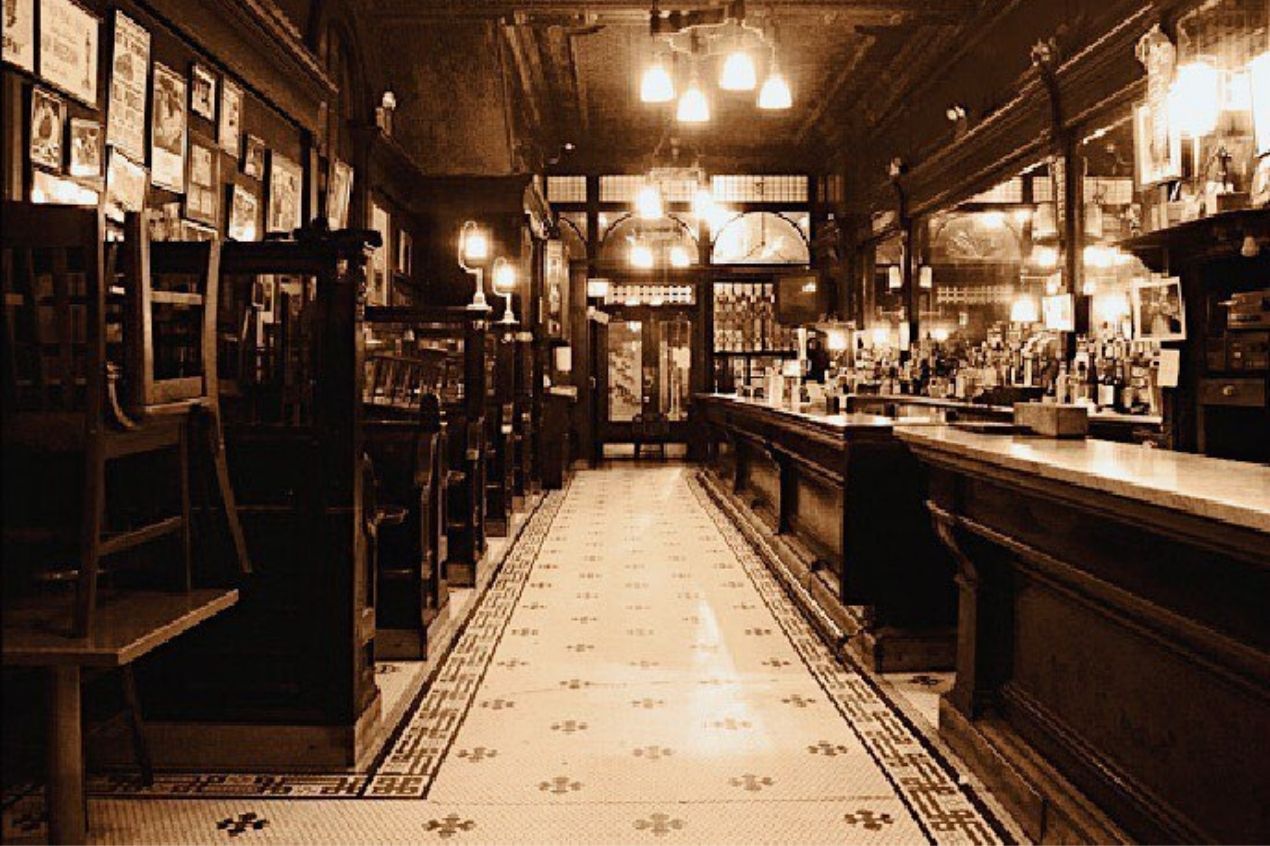 It's only in New York you can drink confidently like the ancient and enjoy the same feelings our ancestors enjoyed hundreds of years ago.
From Dublin's Guinness Storehouse to Tokyo's Sake Center, the world has its unique beer museum, and we are not ashamed to reminisce on it.
But none of that comes close to how New York City bars ooze historical memories of spirits and beers.
The dry bones of past drinking resurrect in legendary saloons, dives, speakeasies, and compelling lounges where important names from all human endeavors are etched in the City's unrepentant taverns.
Despite its modern advances in technology, New York City has a rich history and landmark buildings that attest to century-old streets, with many of them embedded within bars and wines (pubs).
Below are some of the oldest bars in New York that speaks of ancient landmarks.
As the name implies, the Old Town Bar is one of New York's oldest bars. It has been in operations since 1892, and it operated s a speakeasy during the Prohibition era in the 1920s. The majority of the decoration, including the freight elevator known as the "old dumbwaiter" in New York City, is authentic to the location.
The bar also has a dining section downstairs (creaky staircase). Many movies, such as the State of Grace, have featured this bar.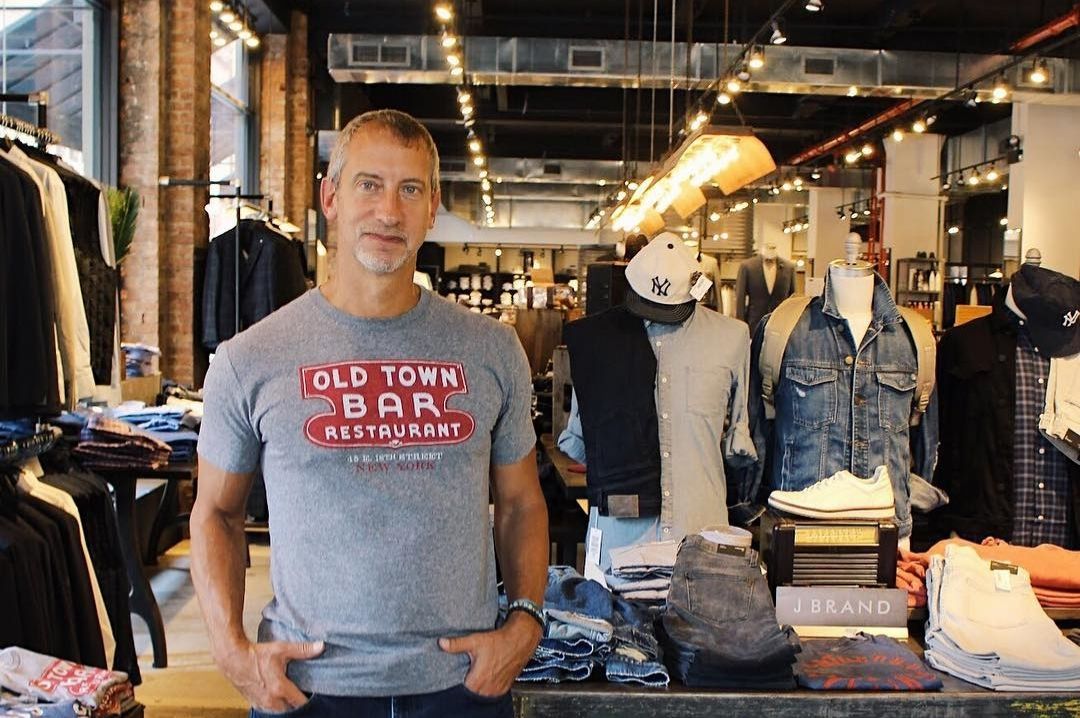 McSorley's is the oldest of all Irish pubs in New York City. The bar started operations in 1854. Enter, and you will discover that all of the walls are carefully covered up in memorabilia, and every bit of it still stands there since the turn of the 20th century.
Although the bar only started allowing women access to be served in the late 1970s, McSorley remains a favorite ale house in the community.
You don't have to bother about running your eyes through endless menus. Here you have just two choices between light and dark ale. Get two beers at the cost of $5 during happy hours.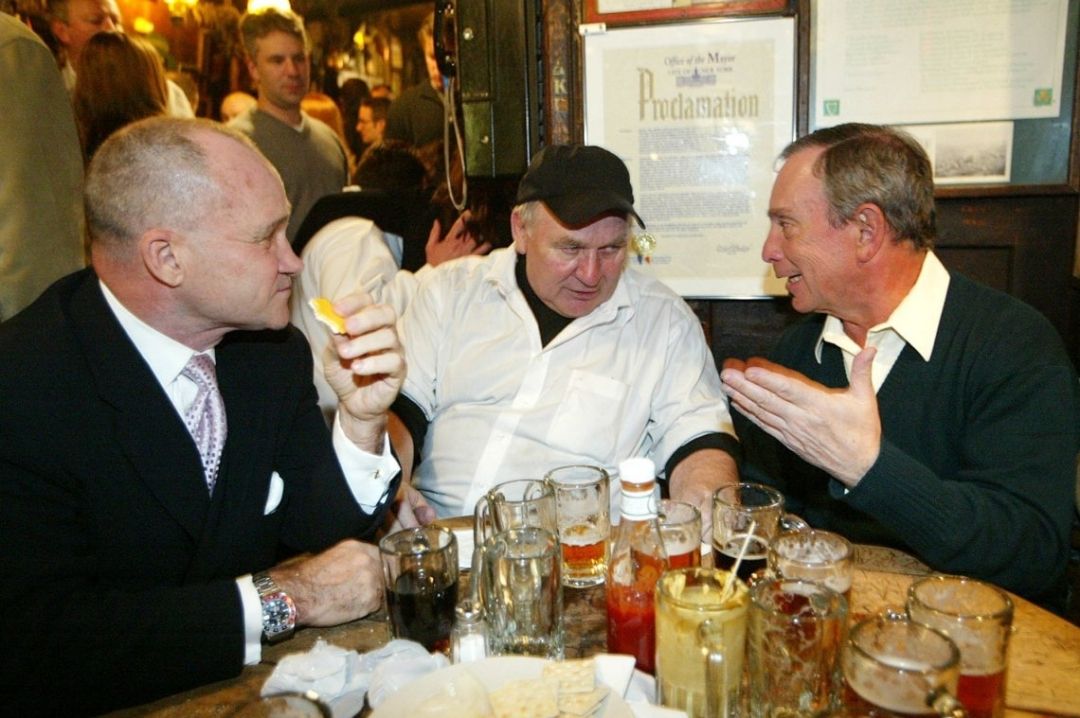 Killmeyers is an Old German Inn whose building was first erected in the 1700s. In 1855, Nicholas Killmeyer later bought it, and in 1890, the restaurant expanded to add a mahogany bar and a hotel. In 1995, the present owners bought it from the 1945 previous owners.
Killmeyer remains one of NYC's oldest bars you can visit.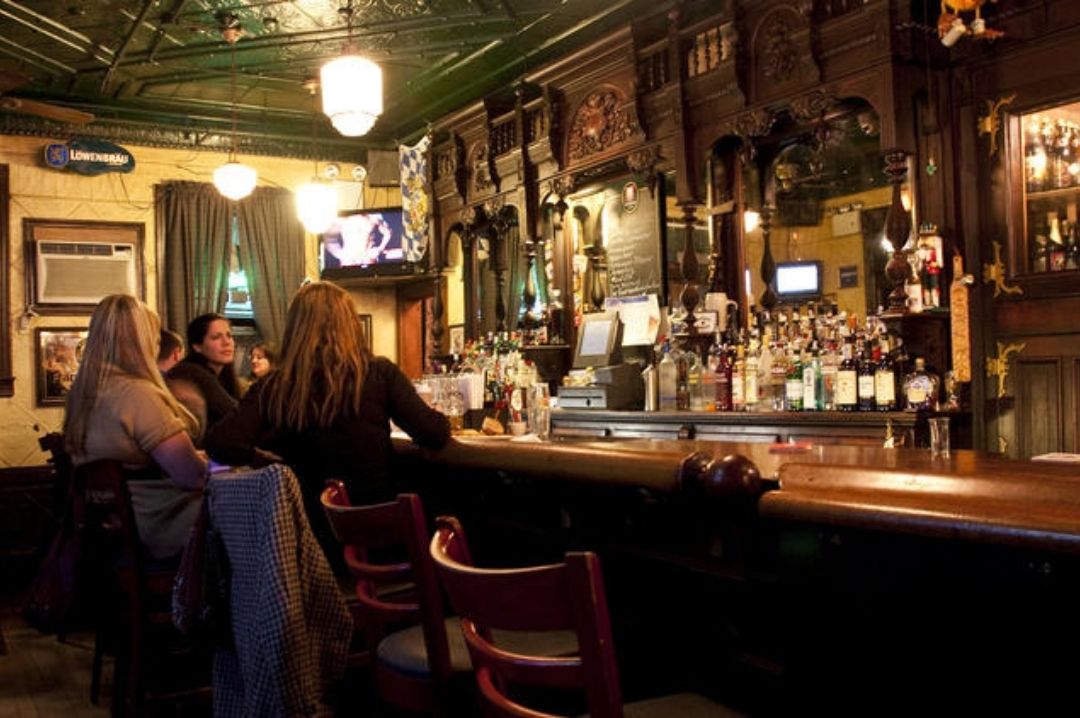 Be part of the historic tavern where George Washington drank and slept. It was here in 1783 that the US army general said farewell to American troops after a long and tedious fight for American independence.
The Fraunces tavern building that manages to survive many fire incidents suffered another major setback when terrorists from the FALN groups attacked it with bombs, killing four people in 1975. Today, the place is one of the most favorite historical destinations for cocktail lovers.
The museum attached to it has a catalog of colonial time relics-- a picture of the nation's first president and one of his many false teeth are there to be seen. The barroom itself is decorated with muskets, original American flags, and a mural representing Brooklyn's battle.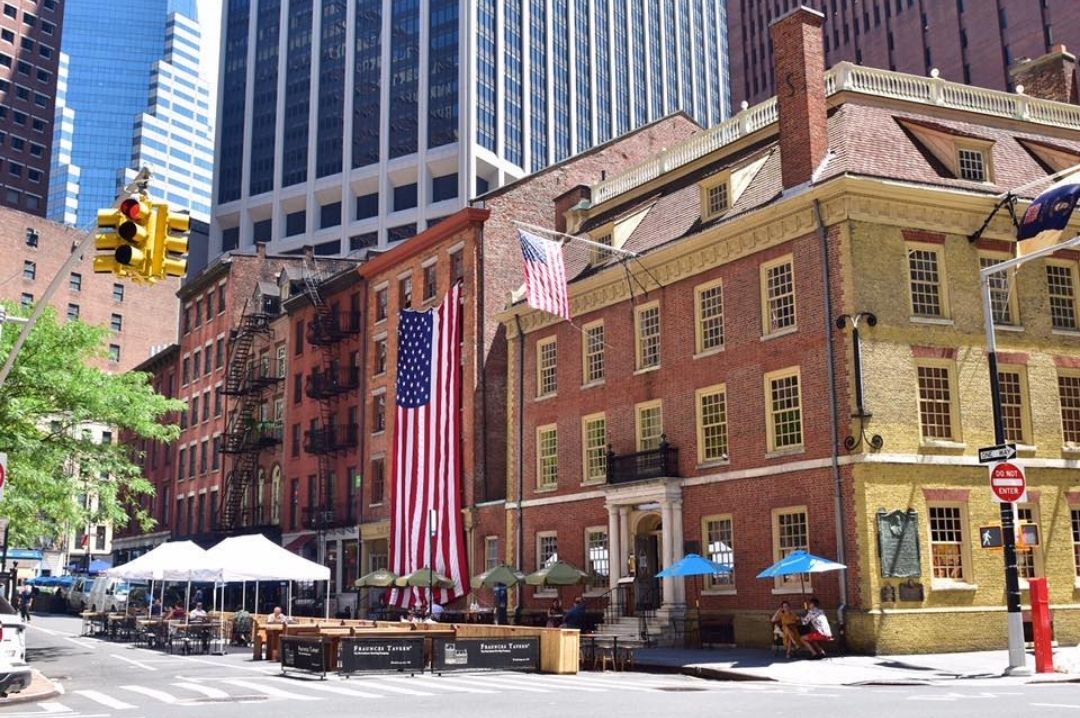 The Tavern, which dates back to 1868, was initially established on the Hudson River shores until a landfill leads to the creation of West Side Highway and 12th Avenue. While time may have altered the way things are, the area still maintains its old look in a unique way.
The workers from the dockworker's rough and tumble terrain do not visit the place anymore. In 2005, some remodeling was done to recover the old look, and this includes tiled floor, tin ceiling, mahogany paneling, and bar, which was carved out of one tree.
Tavern features a menu made available by an Australian chef and about 21 fine malt scotches—all of which deliver a remarkable experience.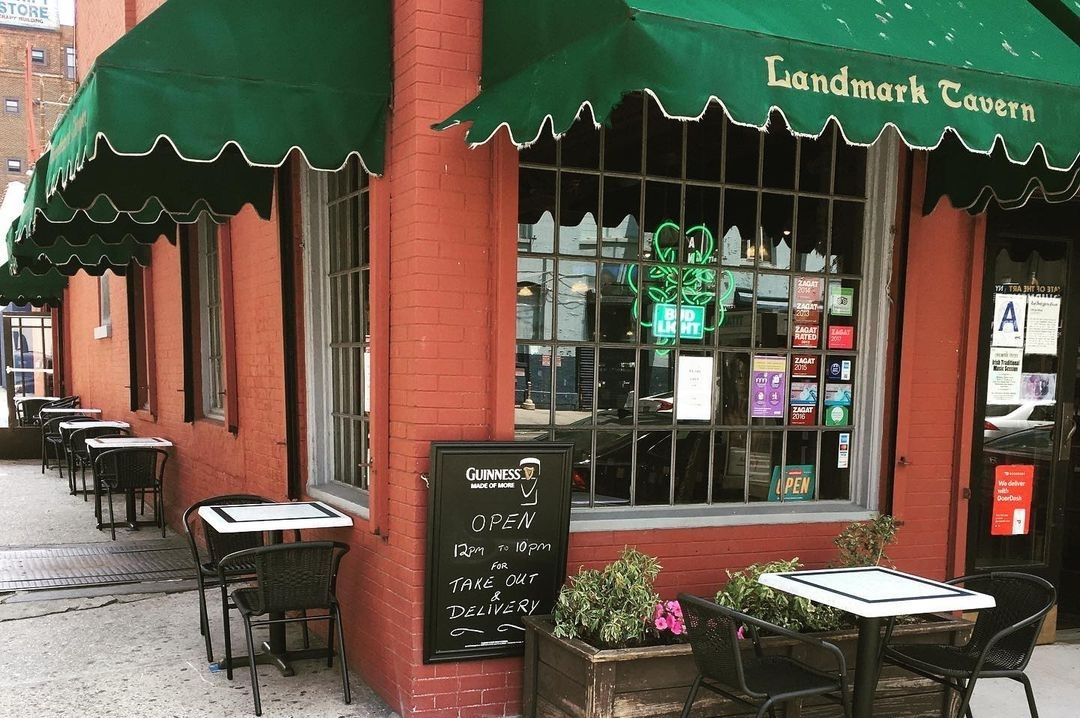 When a historian like Richard Hourahan believes that the oldest bar in New York City is Neir's Tavern, then you know there is something extraordinary about this place.
This bar has been around for about three decades before the creation of McSorley's. For the past 180 years, Neir's has gone through some transformation. It has changed from being the old blue pump house, no bowling alley anymore, and has not kept its ballroom, which has been since 1898. Neir's has changed names throughout its incredible history because of the many owners that purchased it, and it once functioned as a speakeasy back in the days of Prohibition.
Whatever it is today, Neir's bar is the place to be for die-hard historic and landmark pro drinkers.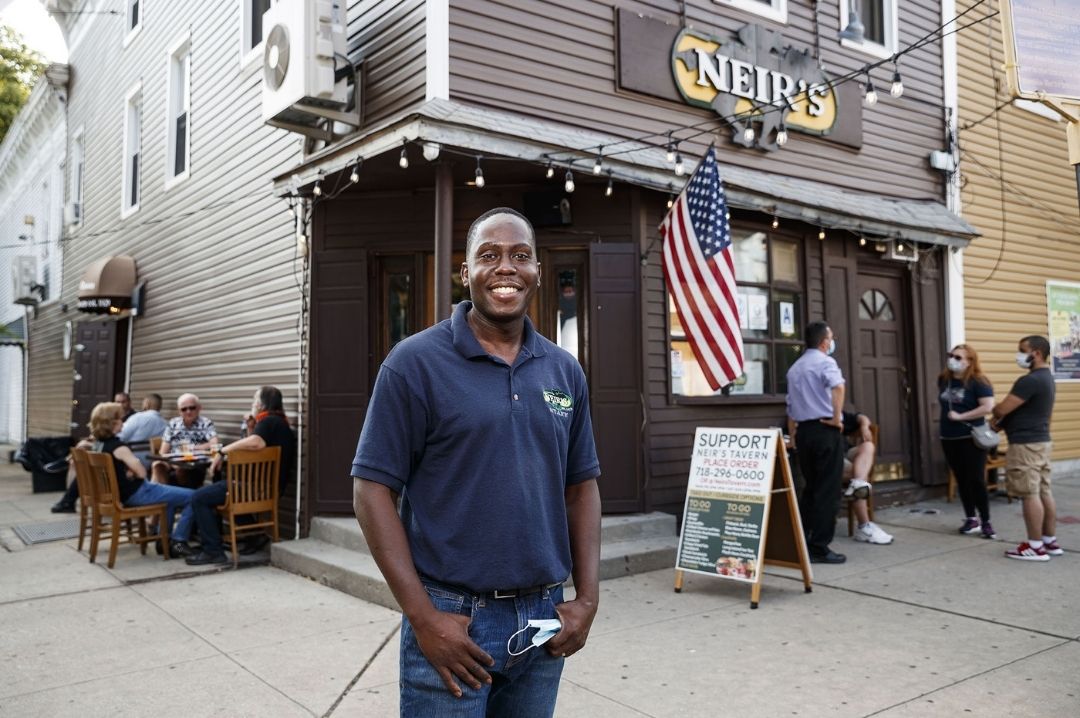 Image Source: NYPOST
A cafe that served both drinks and food since 1794 is one historic landmark to consider when thinking of drinking the old-fashion way. The café first operated as a wine and grocery business in 1794, after which it translated into a series of drinking and eating establishments during which it operated as a brothel during the 19th century. It was in 1979 that it became known as the Bridge Café. Sadly the café was damaged severely by Hurricane Sandy and was forced to close down. Since then, it has not re-opened to members of the public.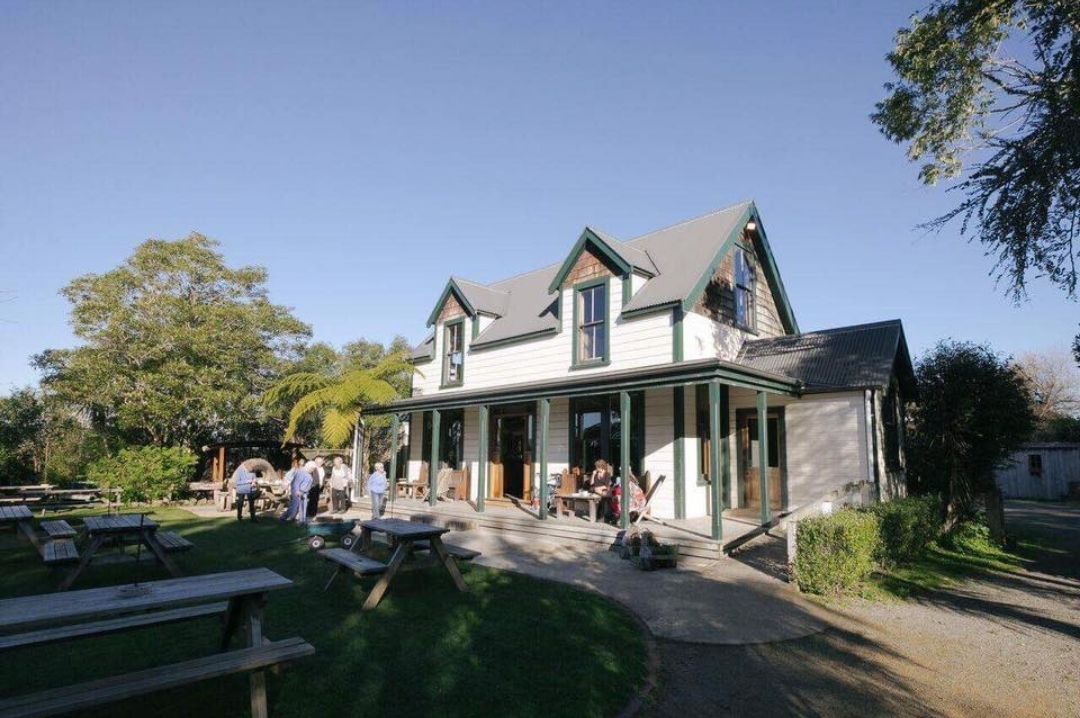 Ear Inn came into the scene in 1817, a renowned bar built in the memory of an African American war veteran named James Brown.
The bar's first floor formally operated as a tobacco point of sale until the middle of the 19th century, when it was sold to a new owner.
Ear Inn experienced a transfer of ownership for another two times before Prohibition, during which it served as a brothel and a speakeasy. The bar was called the "Green Door" because it has no other official name. It became known as the "Ear" in 1977, a name it derives from a music magazine that shares the same name.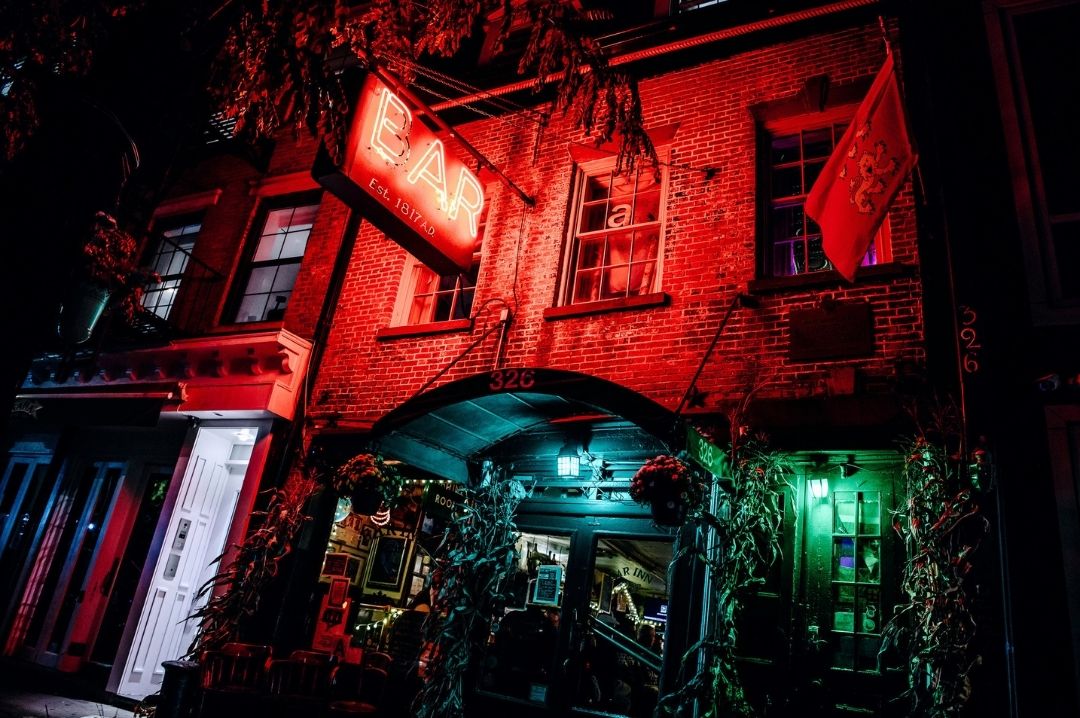 Wrapping Up
Landmark and historic bars in New York are plentiful. There is a place for you to go when you feel like partaking in the ancient drinking spots. Feel what the past has to offer and bask in the moment of the present.
Header Image Credit: OldTownBar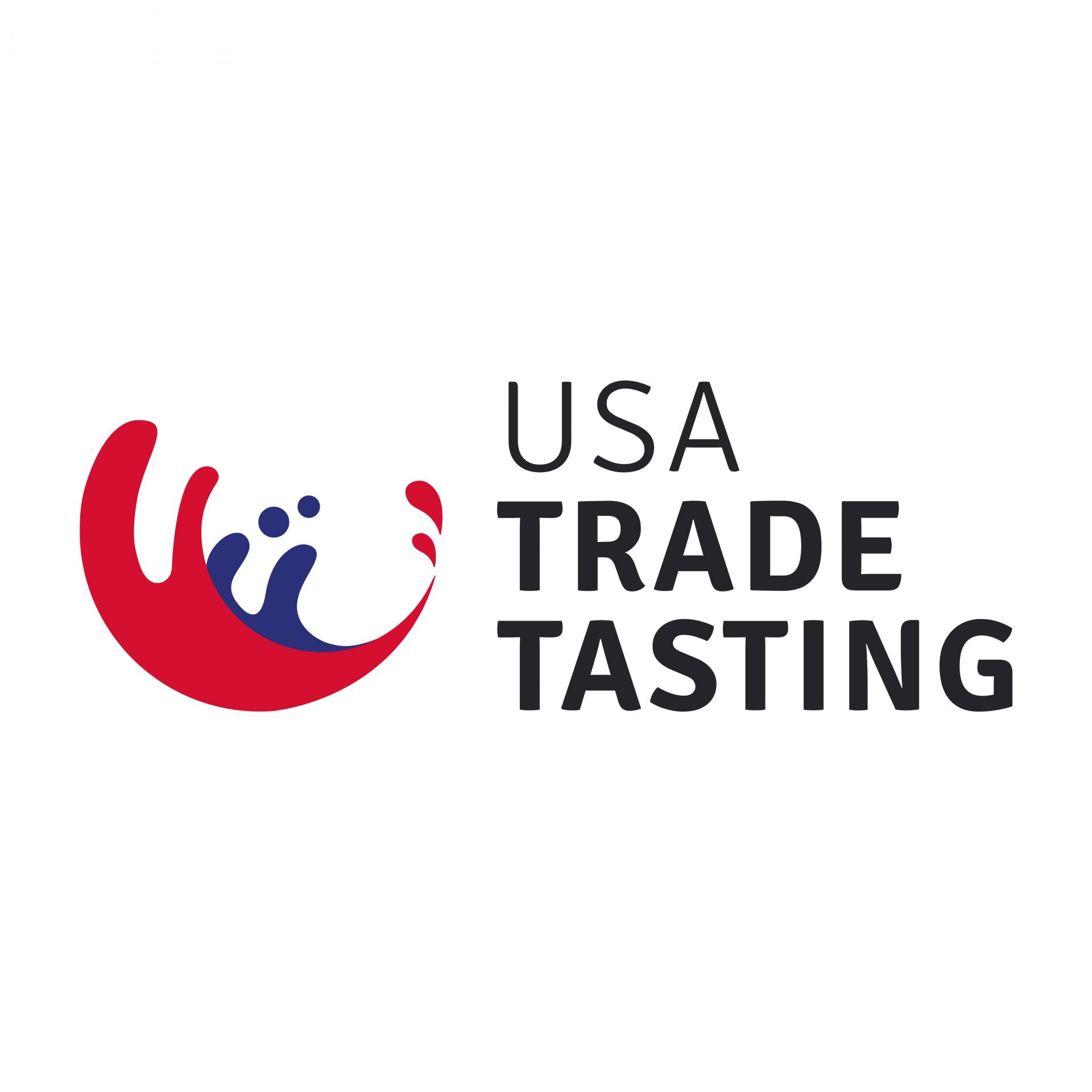 Morgan MFG, 401 N Morgan St Suite #204A, Chicago IL 60642
Register Now
South San Francisco Conference Center, 255 South Airport Boulevard, South San Francisco, CA 94080, United States.
Register Now
South San Francisco Conference Center, 255 South Airport Boulevard, South San Francisco, CA 94080, United States
Register Now