Where to drink cider in NYC
If you're in and around New York City during cider season, then dropping by one of these cider crazy spots is a must!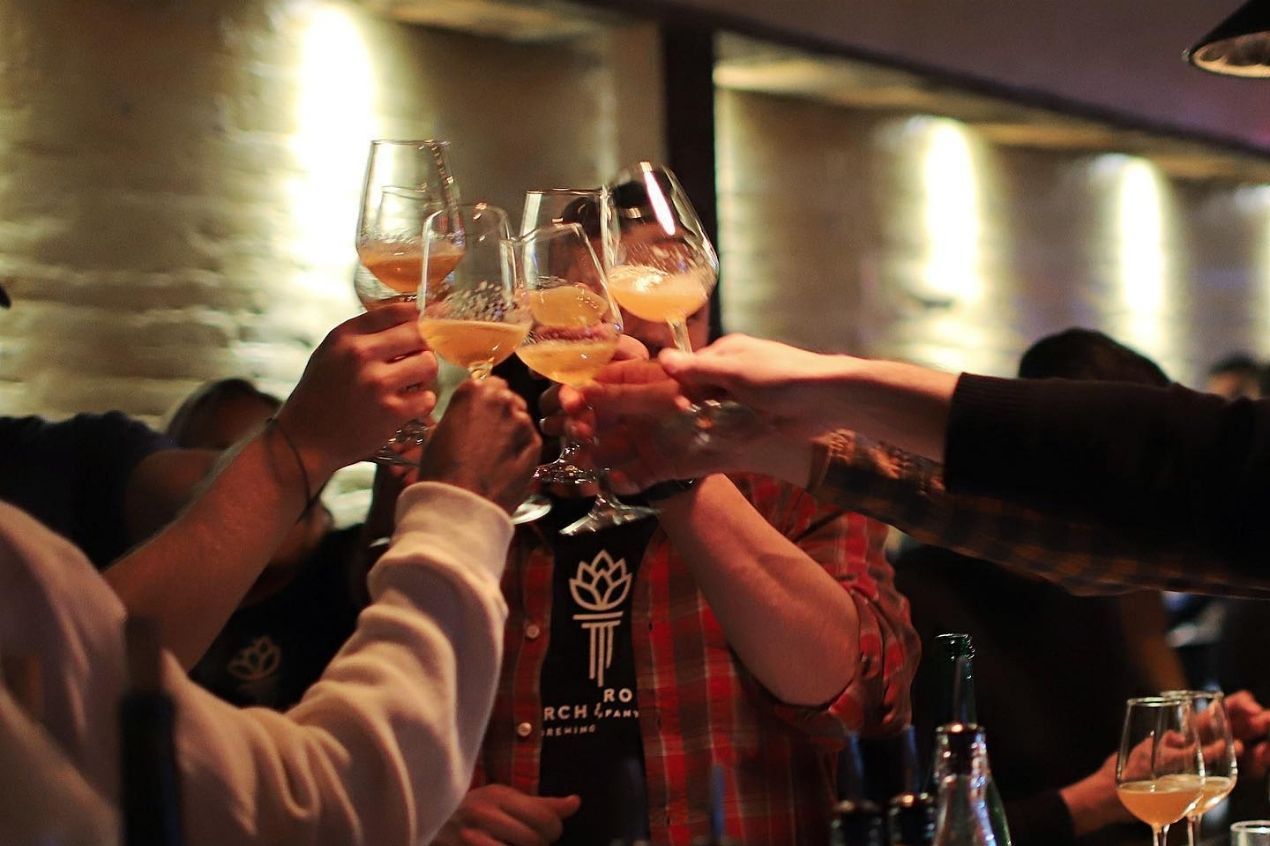 Cider is one of the most versatile drinks out there. From pairing it with your fall brunch to mixing it in a cocktail, ciders can do plenty to keep us refreshed. As fall leaves us and cider season comes to an end, clink your glasses one last time at these hot spots in NYC serving up the best of the lot.
Cardiff Giant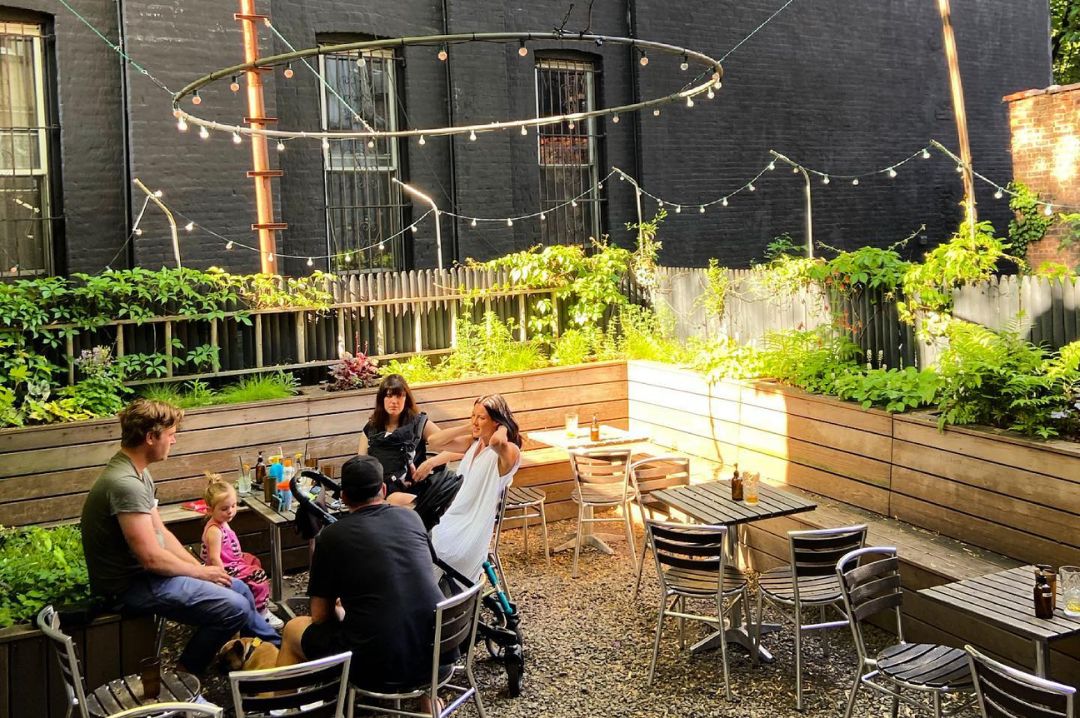 The back patio at Cardiff Giant, source: Facebook
Located in Clinton Hill, Cardiff Giant is a cozy neighborhood bar featuring a rotating list of all New York-produced beers, ciders, wines and spirits, and inventive cocktails. Inside the narrow confines, you'll find a diverse selection of native ciders on draught and by the glass from respected producers like the Finger Lakes' Blackduck Cidery and Kite & String.
Aaron Burr's "foraged" ciders and homegrown options like Queens-based Descendant's sweet and piney dry-hopped cider are among the bottle selection's highlights. The place also boasts a decent back patio and pinball for your entertainment. At any given time, there are more than 20 distinct ciders available at Cardiff Giant with a few on tap and plentiful in a bottle.
Where - 415 Myrtle Ave, Brooklyn, NY 11205
Hours - Mon-Thu (3 pm - 2 am)
Fri-Sun (2 pm - 2 am)
Arts and Crafts Beer Parlor - Morningside Heights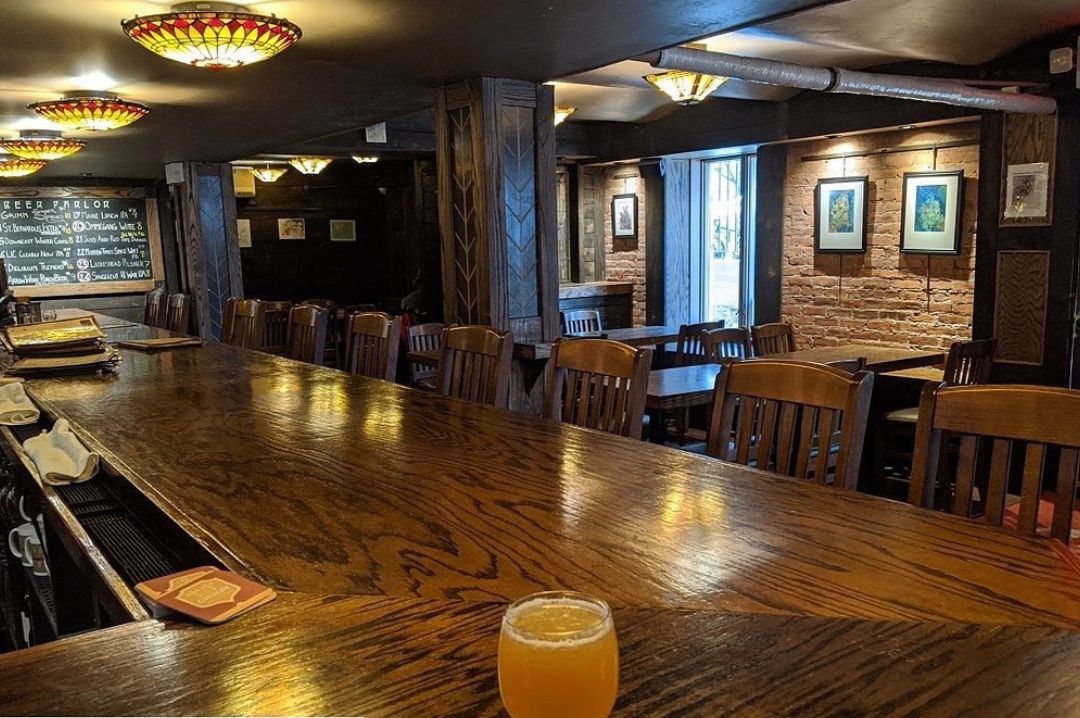 Arts and Crafts Beer Parlor - Morningside Heights, source: Facebook
Arts and Crafts Beer Parlor is a comfortable extension of your living room, a place to entertain visitors with quality conversation over a pint of superb American craft beer, cider, or a glass of exquisite wine in a warm atmosphere.
Inside this cultural center, discover various flavors of ciders like watermelon, pineapple, cranberry, orange, and many more. The local residents are here for their traditional collection of ciders including Unified Press, Cider Donut, Original Blend, and more. Other than this the place also features 24 beers on tap, some bar bites like tacos, and thin-crust flatbreads. Don't leave the place without trying the No. 139 Dry Rosé Cider.
Where - 1135 Amsterdam Ave, New York, NY 10025
Hours - Mon and Tue (3 pm - 12 am)
Wed and Thu (12 pm - 12 am)
Fri and Sat (12 pm - 1 am)
Sunday (3 pm - 12 am)
The Owl Farm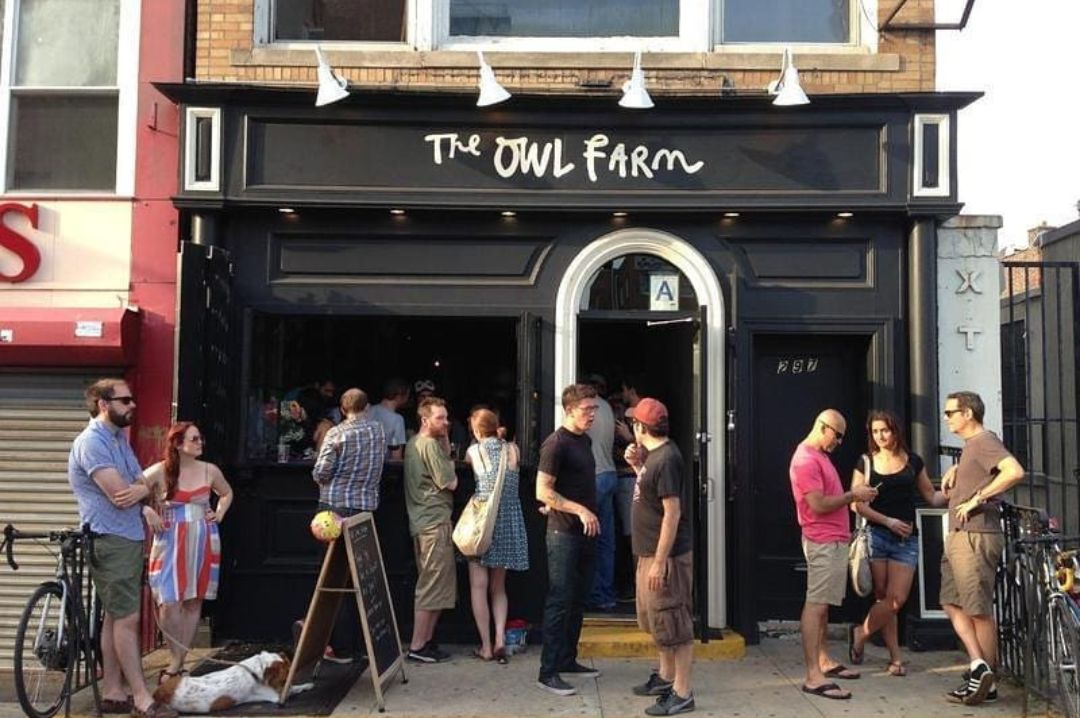 The Owl Farm Bar, source: Facebook
Located in Brooklyn's historic Park Slope neighborhood, The Owl Farm is an acclaimed world-famous beer and cider bar. Inside, the bar is filled with wooden fixtures. Unlike Cardiff Giant, The Owl Farm sources its cider from all around the country and world.
Their bar features 28 rapidly rotating draft lines, a large selection of bottled ciders, a selection of rare bottled beers, and an extensive selection of rare beer and cider-based spirits like the Nine Pin Signature Blend. The extended menu also includes ice cider from Eden Specialty Ciders in Vermont, a vintage cider from Heck's in Great Britain, and a pear cider from Art & Science in Oregon.
Where - 297 9th St, Brooklyn, NY 11215
Hours - Mon-Sun (2 pm - 2 am)
Huertas
Huertas, source: Facebook
Huertas delivers Basque-influenced cuisine, capturing Northern Spain's vibrant eating and drinking culture and creatively inspired by their home in New York. Their menu incorporates both the lighthearted qualities of a Pintxo Bar and the elevated aspects of Basque cuisine. They serve a rotating menu of pintxos, or tiny plates, as well as bigger seasonal raciones, all complimented with authentic & classic Spanish beverages like refrescos, house-made vermouth, and a long variety of Spanish wine, sherry, and cider.
Huertas' ciders are primarily sharp or semi-dry, though they do include bottles from Aaron Burr, a well-known and well-loved upstate New York cidery. Try the refreshingly acidic Isastegi Sagardo, or Huertas' house cider, made in collaboration with Vermont's Shacksbury.
Happy Hours - Wed-Sun (open - 6:30 pm)
Where - 107 1st Ave, New York, NY 10003
Hours - Wed-Fri (5:30 pm - 10 pm)
Saturday (4 pm - 10 pm)
Sunday (4 pm - 9 pm)
Hearth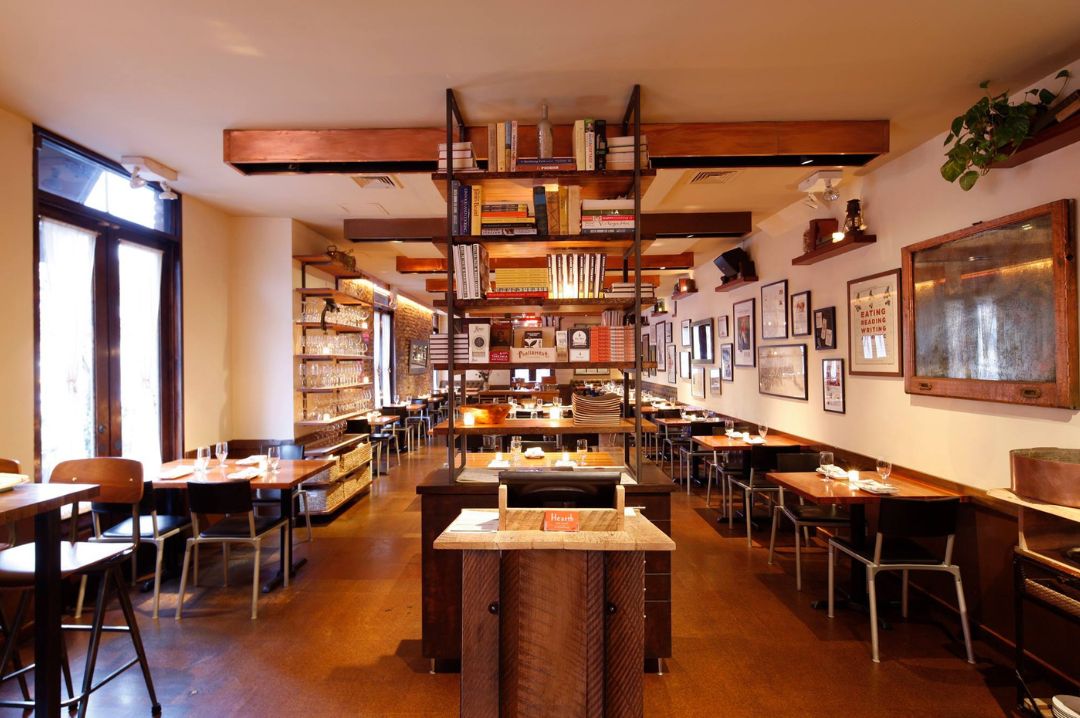 Hearth, source: Facebook
East Village's award-winning restaurant and bar by Chef Marco Canora, Hearth, is everything that the name implies, plus a little more. Back in 2003, when Hearth was opened and cider was not trendy, the restaurant still featured French ciders. The bar always has at least eight ciders on hand, and the number grows in the fall. Doc's Draft, an off-dry, sweeter-style cider than most ambitious producers and connoisseurs are marketing, is the most popular cider at Hearth.
They also have more complex ciders that have high acid, ripping acid, and can be used as an amazing food-pairing but they only serve people who ask for it. Other than this their bar provides house cocktails, beers, and a fine selection of wine. Stop by Hearth, join them for lunch or dinner, and don't be afraid to buy a bottle of cider.
Where - 403 E 12th St, New York, NY 10009
Hours - Mon-Thu (5 pm - 9 pm)
Fri and Sat (5 pm - 9:30 pm)
Sunday (5 pm - 9 pm)
Cooper's Craft & Kitchen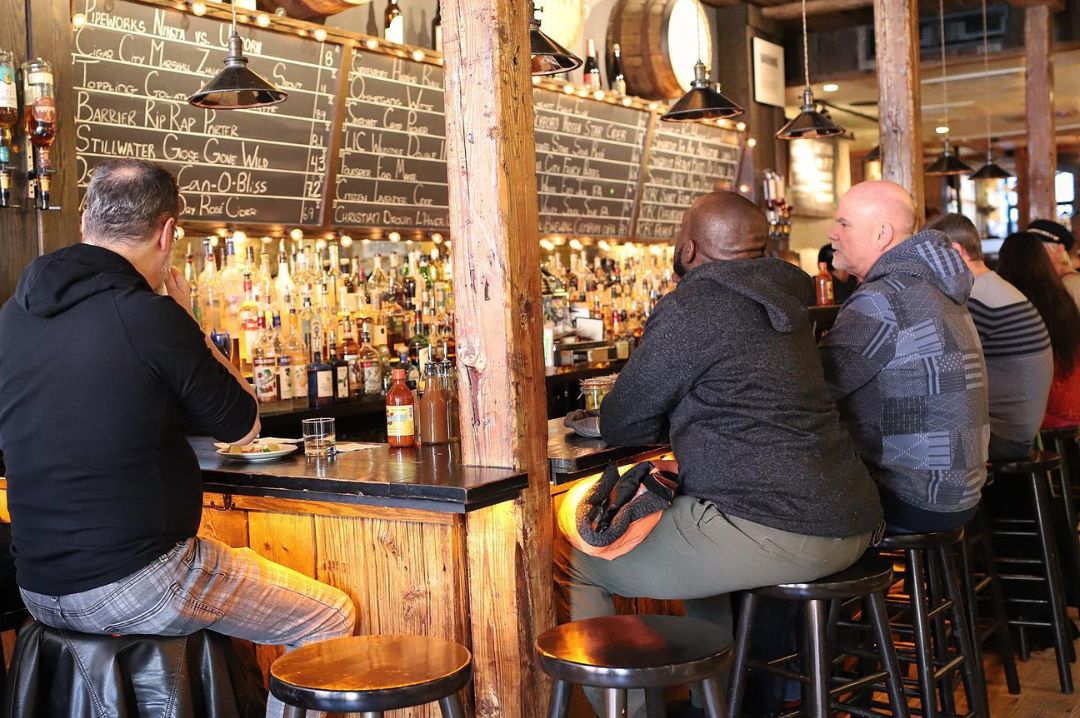 Cooper's Craft and Kitchen, source: Facebook
With two locations, one in Chelsea and another in the East Village, Cooper's Craft and Kitchen offers an assorted menu featuring specialty cocktails, craft beers, and tempting fare. Join them during their happy hours and enjoy $5 craft beers, $7 well drinks, and wines. The bar boasts house cocktails, 24 beers on tap, IPAs, ciders, stouts, pilsners, and porters. Wolffer Dry Rose Cider and Downeast Cider are the highlights of their bar. When hungry you can order their signature Cooper's Hot Dog with a choice of cider.
Happy Hours - Mon-Fri (open - 7 pm)
Where - 87 2nd Ave, New York, NY 10003 (East Village)
169 8th Ave, New York, NY 10011 (Chelsea)
Hours - Mon-Wed (12 pm - 2 am)
Thu and Fri (12 pm - 3 am)
Sunday (12 pm - 2 am)
Underdog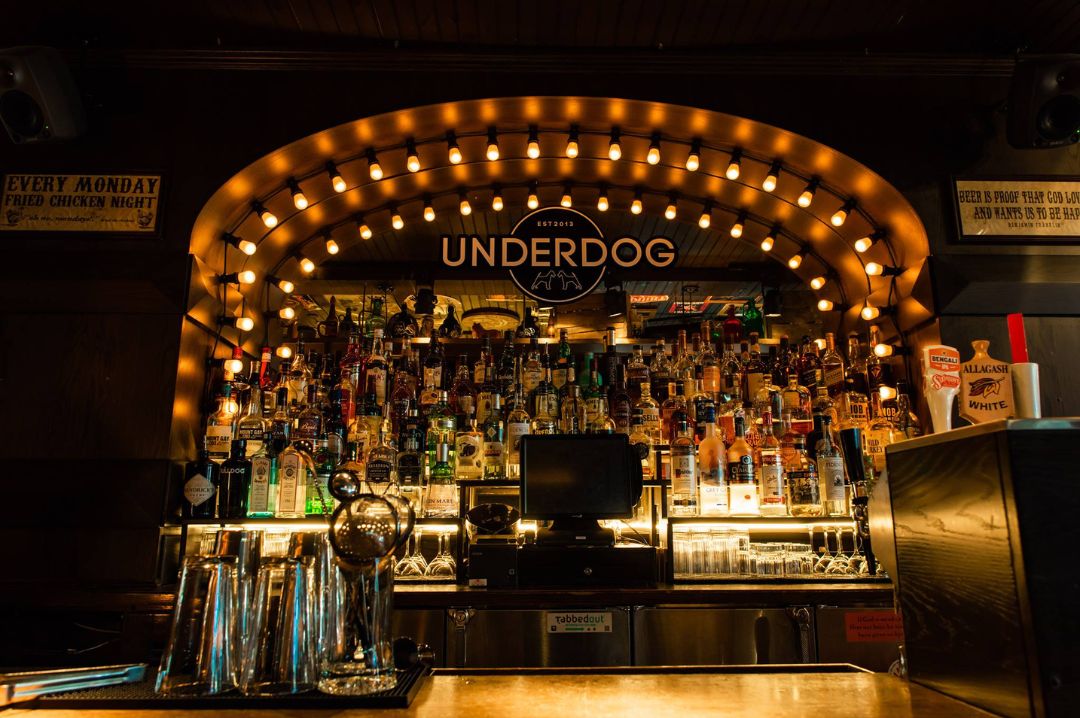 The Underdog, source: Facebook
Named after the philosophy "yesterday's underdog is today's champion", The Underdog is a cocktail bar located in Lower Manhattan. Founded in 2013, Underdog quickly got a name for making world-class cocktails. Fast Forward to 2018 Underdog has extended to include the entire first floor as well as an outside café, with the same world-class cocktails as well as an outstanding choice of craft beer, ciders, spirits, and wine, as well as a larger but equally great food menu. Try out the Angry Orchard Crisp Cider or the Crisp Apple Cider while munching on the bar snacks.
Where - 55 Stone St, New York, NY 10004
Hours - Mon and Tue (12 pm - 12 am)
Wed and Thu (12 pm - 2 am)
Fri and Sat (12 pm - 4 am)
Sunday (12 pm - 12 am)
Header image, source: Facebook Cooper's Craft and Kitchen
South San Francisco Conference Center, 255 South Airport Boulevard, South San Francisco, CA 94080, United States.
Register Now
South San Francisco Conference Center, 255 South Airport Boulevard, South San Francisco, CA 94080, United States
Register Now