Where to drink in NYC: From value to the most expensive, here's your guide
Let us now check out these recommended spots for you to have drinks in New York City – Starting from the low/medium budget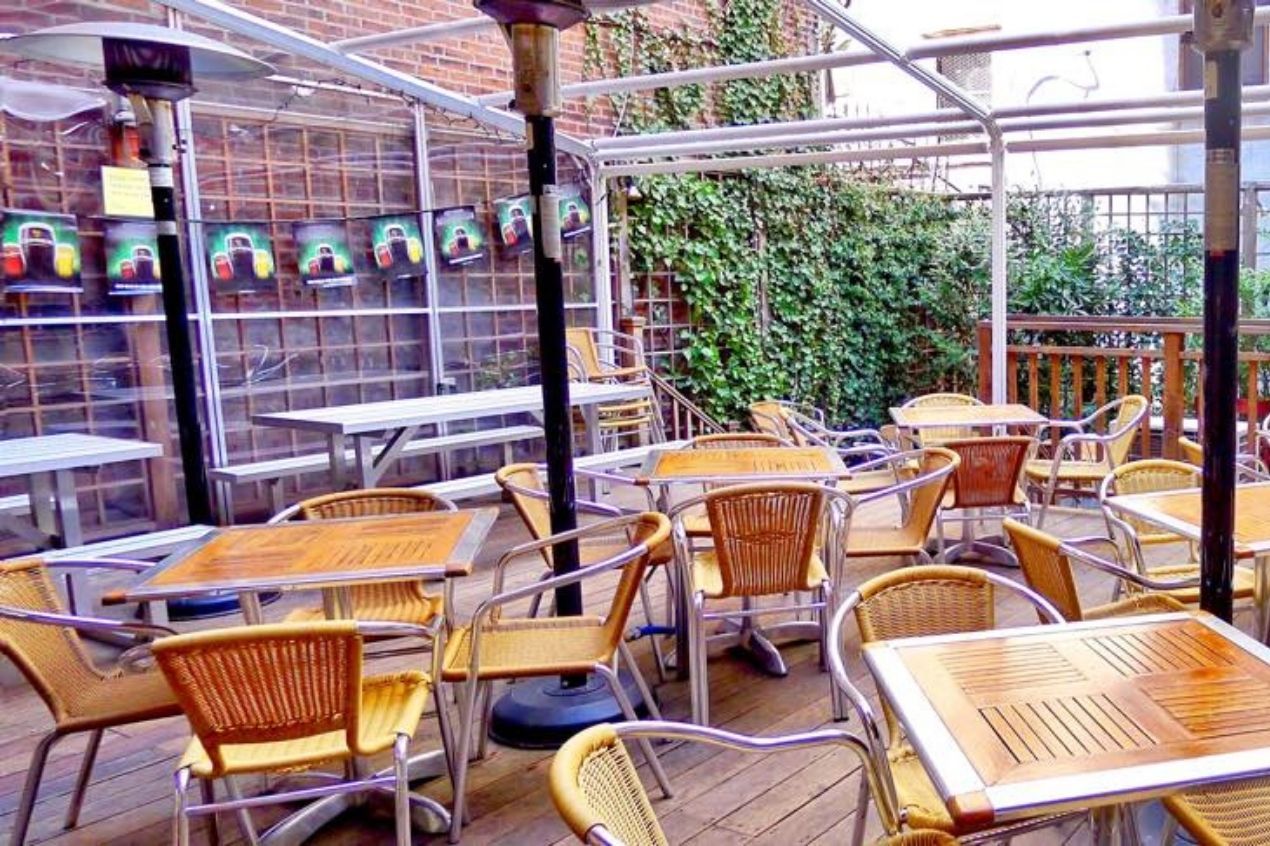 In the city that never sleeps, what you have is a mixture of the feelings of hustle, bustle, rustle, and muscle that can rarely be found anywhere else in the world. Check your surroundings in NYC, and you can most certainly find someone (or even something) in a hurry – going someplace.
All the activities that go on in the great city of New York add up mostly to two things – inevitably, the fulfillment of events relating to business and pleasure. All these things going on at once might serve to unsettle the nerves when you want to get yourself back in the calm zone, so you might need some form of leisure time to help you with it.
And this is precisely one of the reasons we put together this article for you.
So let's look at this from a practical angle: You're off work on a Friday evening, and you're just aching to get into the weekend spirit after having spent your entire week almost slaving away at the tasks you had to complete at work.
And it so happens that you do indulge in the consumption of alcoholic products to clear the mind.
Big Apple undoubtedly isn't for everyone. What you'll get in this location is quite a few incredible entertainment and relaxation hubs that are unique to only New York City of big and unbelievable dreams. You'll also get a couple of threats and auspicious dangers that are also unique to the city of New York (So you need to be careful).
You need to hit down the streets for you to understand the concept in the air.
A true citizen from New York knows how to hustle and how to get the work done. Fitting also is the fact that they also know how to get the party started. Granted, getting drinks in this city is not the cheapest thing to do on earth, but it is the most memorable thing to do when considering the high level of culture and philosophy that one gets to be imbibed in from such a simple act as drinking.
NYC bars and clubs are well-known for selling drinks at expensive rates (mainly because they tender mostly to more sophisticated members of society), which has earned New York the title of "the land of the $16 cocktail."
The great thing is that while the value of most of the drinks sold in most NYC clubs and bars are on the high side because the average New Yorker would go to any length to get their fair share of leisure, there are also a bunch of places where one can have drinks and fun at a comfortable budget.
Without further ado, let us now check out these recommended spots for you to have drinks in New York City – Starting from the low/medium budget.
Here's Your Guide: From Value To The Most Expensive
First off, let's look at the more economical bars that one can visit and have drinks at in New York;
Low To Medium Budget Places To Drink In New York City
Royale
Royale is one of the most favored bars located in the heart of Manhattan, where the beer is known to be sold for about $3 per glass during happy hour. And even when it's not yet happy hour at the bar, the drinks here are still pretty affordable – you can get a glass of beer for $5.
Apart from their penchant for selling quality drinks (beer and cocktails) for low prices, Royale is also known for its awesome patio where they mostly serve the Royale burger that's worth walking through half the city for. Whatever your budget is, this is a cool spot to hang out.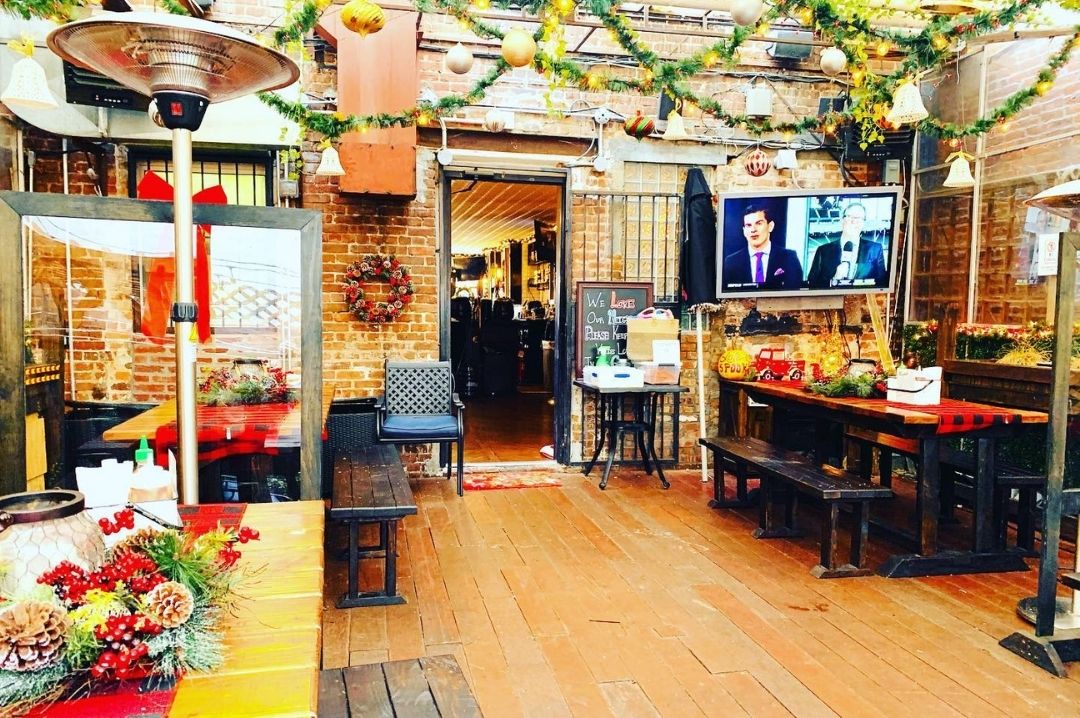 McSorley's Old Ale House
What you have with the name McSorley's is the oldest bar in the city of New York. McSorley's Old Ale House's claim to fame as one of the more ancient bars in the city is one reason why there's always a vibrant crowd packed within its walls.
The time spent here doesn't have to burn holes in your pockets, however, and this is because for $5 only, you get two glasses of either light or dark beer (which are the only two options for beer in this drinking spot.). In this part of town, McSorley's Old Ale House is the best in terms of affordability and cultural prestige.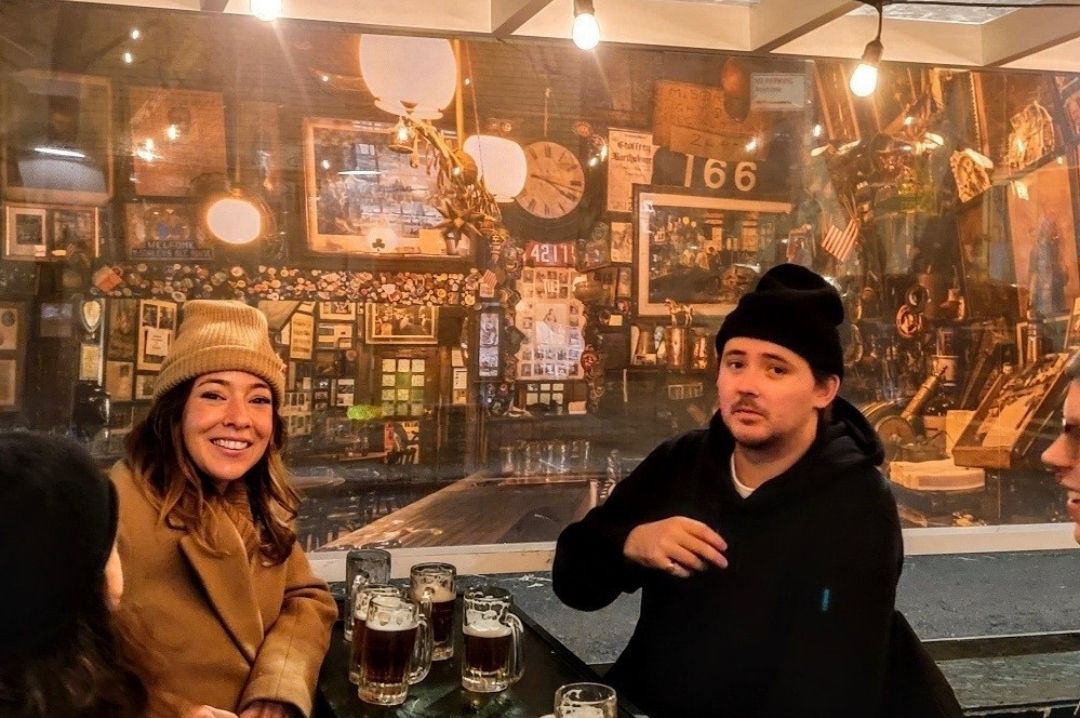 Pagani
At brunch, the Pagani is just a little bit wacky enough to serve its customers with Bloody Marys and mimosas that all go for about $2.89 each. You can even drink almost seven mimosas for under $20 at this drinking spot located at No. 289 Bleecker Street – it is quite challenging for one to find such low prices for cocktails anywhere else in the Big Apple.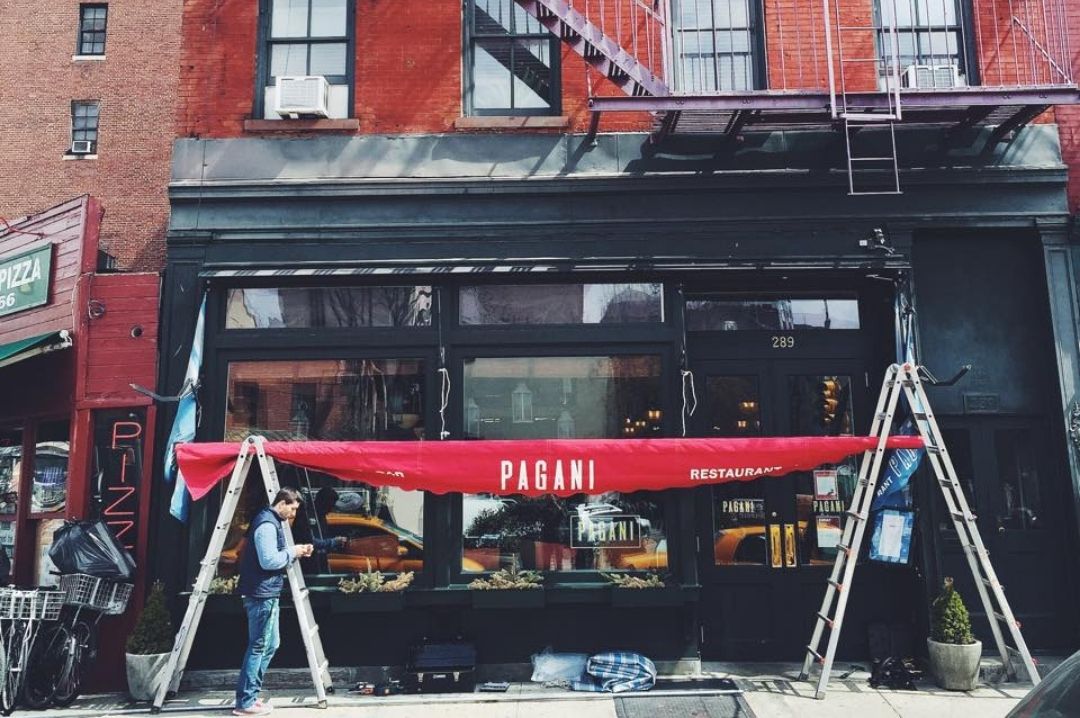 Now, let's look at some of the expensive places to drink in the city of New York –
High Budget Places To Drink In New York City
King Cole Bar
The King Cole Bar is famous in Manhattan for being a symbol of style and luxury in the New York scene for a long time; about a century. When you are talking about the cocktail bar/lounge for the elite, King Cole Bar at St. Regis hotel in New York City should come to mind.
The Bloody Mary (known at the King Cole Bar as the "Red Snapper") first made its appearance in America at this bar where it was perfected and sold. Other such cocktails like Red Snapper are also sold at this iconic bar where a masterpiece mural of King Cole watches over the guests and customers.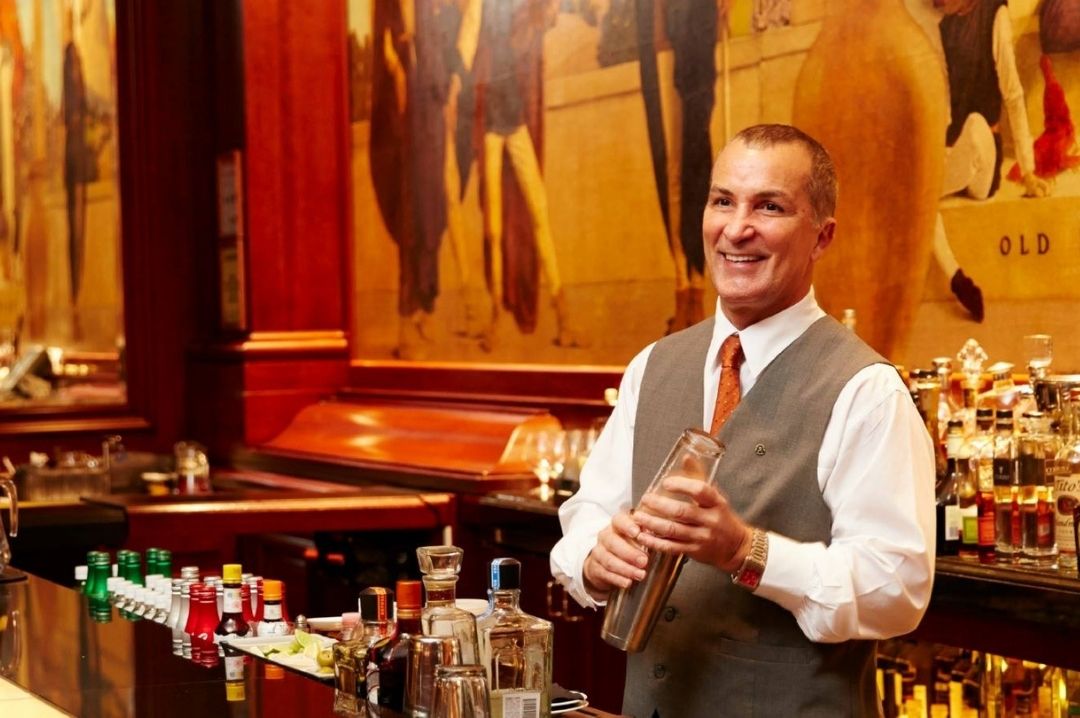 The Top Of The Standard
The Top Of The Standard is a luxury bar that sits at the top of The Standard Hotel in its fantastic rooftop area with a breathtaking view. Top members of the society find their reprieve from daily struggles in this bar that turns into a thing of magic when the sun goes down.
You have to pay attention to the fact that the dress code of The Top of the Standard is formal. You have to adhere to these rules, or you might not be allowed entry.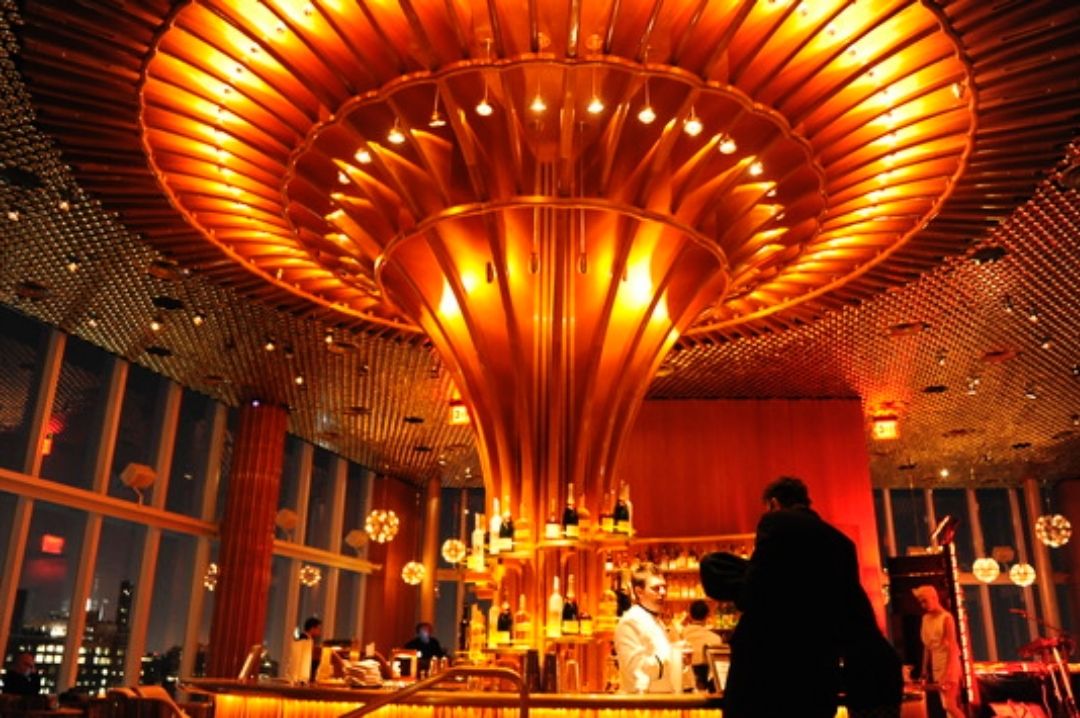 Brandy Library is one of the high-class drinking establishments in New York City, and it has been so since the year 2004. The drinks featured in this bar is not only limited to the Brandy which is included in the bar's name, a lot of other classic brews and other creative inventions are also there in the drinks' menu of Brandy Library.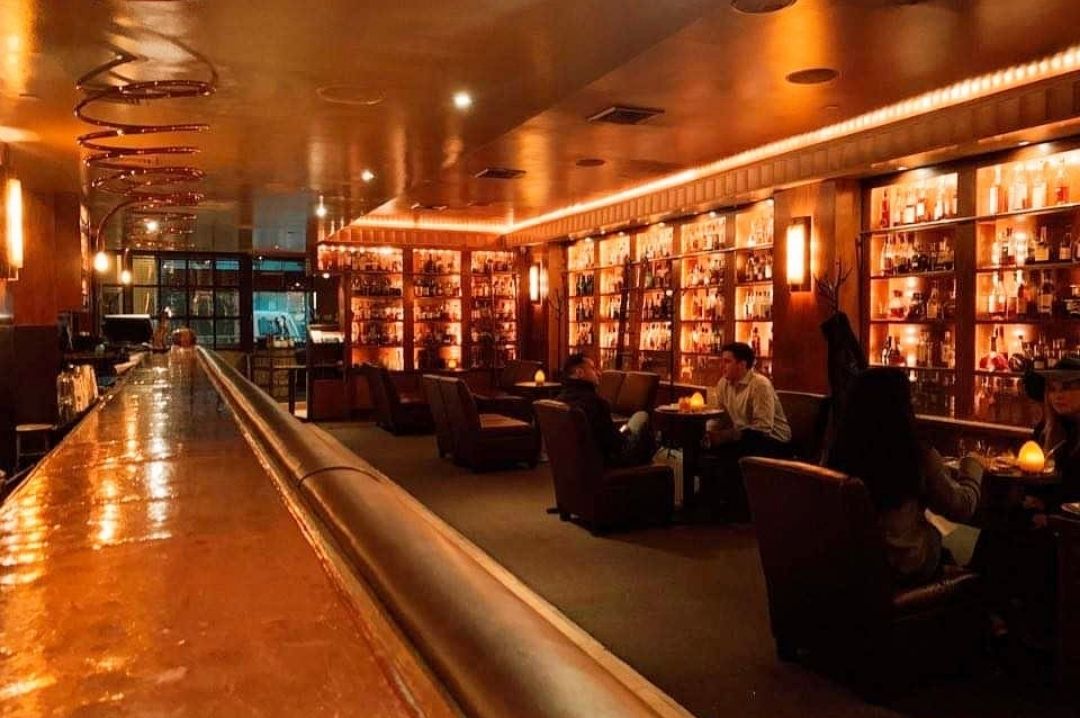 New York City is the hub of pop culture, no doubt. If you are down for a good time mixed with the rowdy scene of a million different people joined together in the seemingly endless myriad of the hustle and bustle in the big city, then New York is the place for you.
Safe to say, you won't find yourself lacking in the multitudes of establishments it might take for you to get a bit to a lot wasted on the ranges of good liquor available for swigging in the market.
And this is because there is always a place in New York for you to catch your cruise and feel alive no matter your budget.
Header Image Credit: Royale