5 Speakeasy-Inspired Bars in New York City
Enjoy a sip of the New York drinks while unwinding, or indulge in exquisite cocktails and mouthwatering snacks in some of the best speakeasy-inspired bars.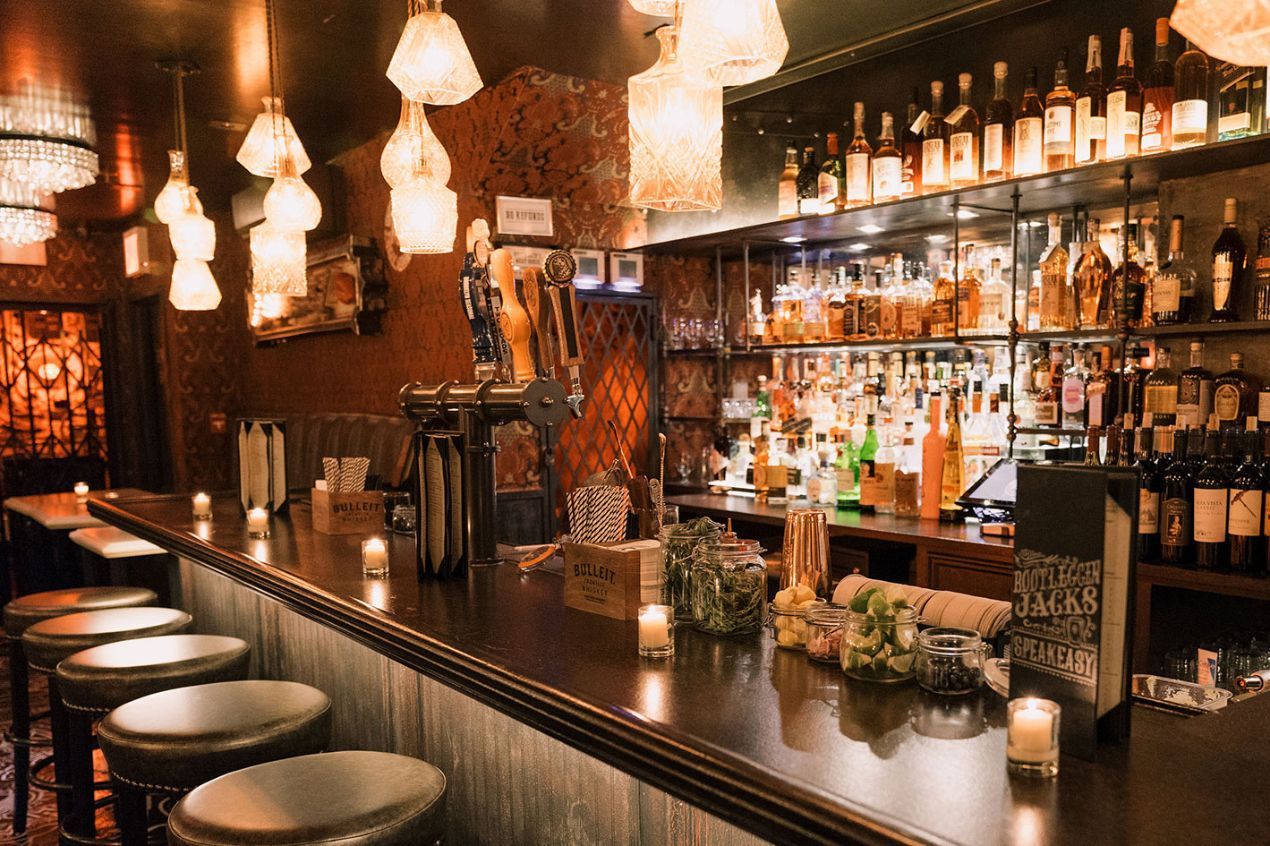 Thanks to establishments like PDT (Please Don't Tell), known for its hidden door behind a phone booth inside Crif Dogs, and the soon-to-shutter Angel's Share, the speakeasy-style bars carry New Yorkers to a previous era of clandestine debauchery, saw a rise in popularity during the 2000s. Since then, speakeasies have gained a devoted following and are regarded as must-try destinations for both locals and tourists.
Currently, there is a fresh generation of openings all across the city who have joined the old plethora of establishments hidden beneath subway platforms, behind secret doors, and within other restaurants and pubs, in addition to places like Bathtub Gin and Peachy's. So, after visiting NYC's top new bars, singles bars, and rooftop bars, here are the best speakeasies to stop by for a drink.
Please Don't Tell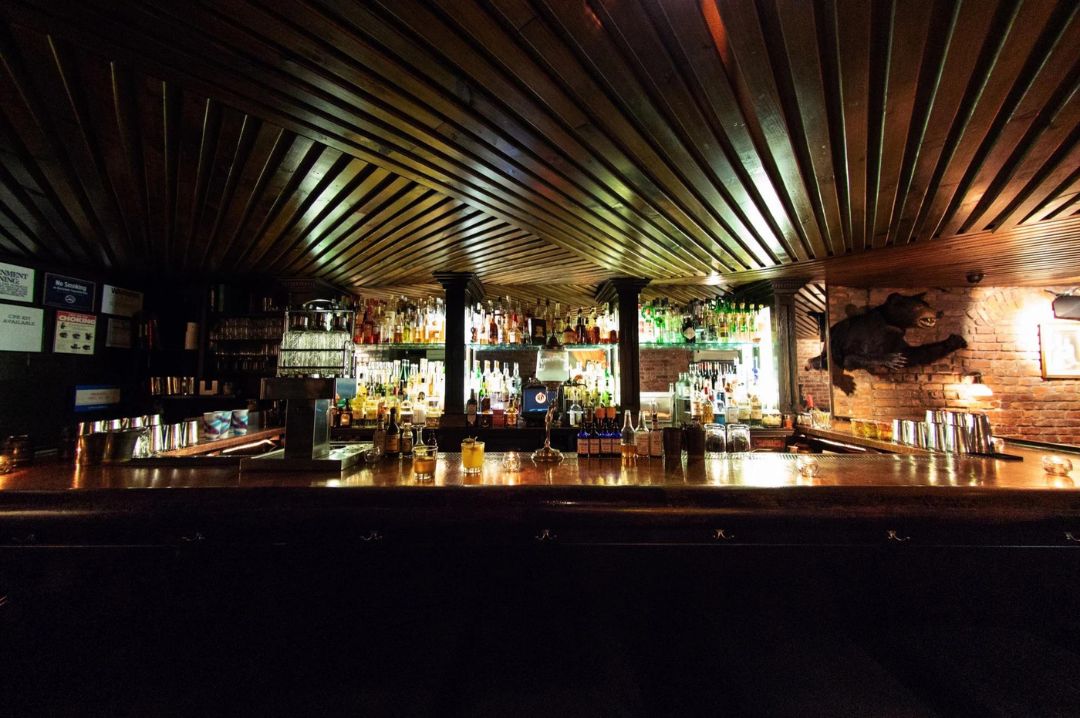 PDT is a genre classic that was launched in 2007 and is ironically famous all over the world for its secret location down a few stairs, inside a hotdog store, and through a phone booth.
The door to this tavern covered with taxidermy is behind an old phone booth in the Crif Dogs. Once you pick up the receiver, the hostess will unlock the booth's rear wall. A group of bartenders inside serve thoughtfully crafted cocktails such as the frothy Sixth Street, a complex blend of house-made ginger beer, kafir-lime cordial, and strong curry powder topped with guava.
Address:
113 St. Marks Pl
New York
10003
Little Branch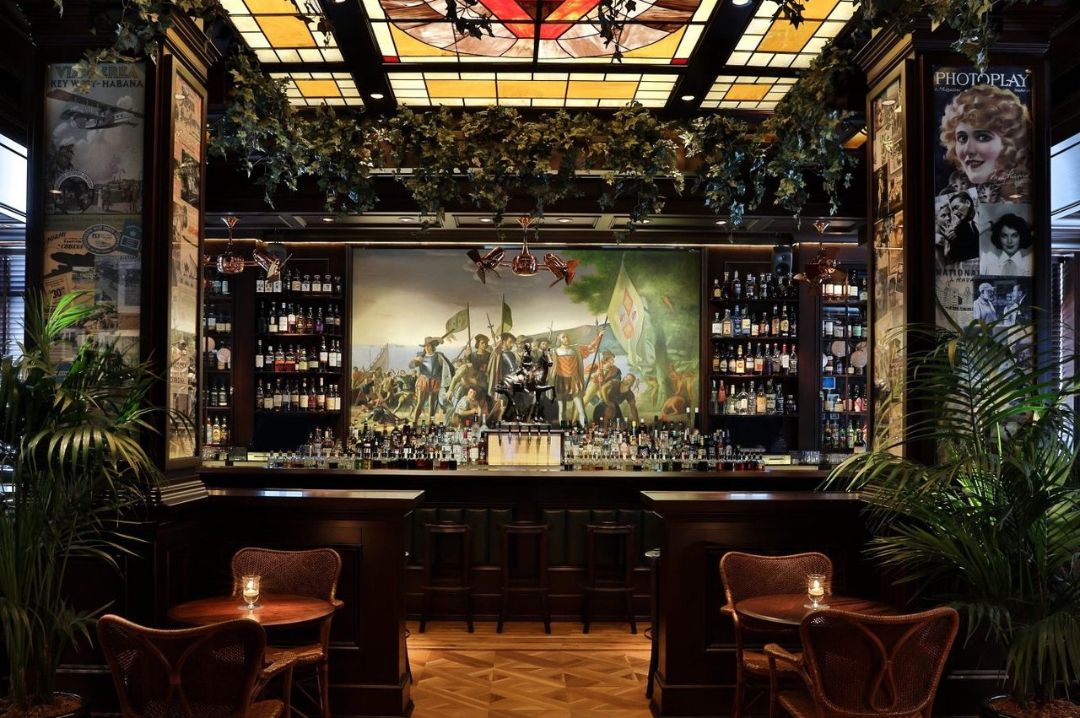 The late Sasha Petraske left its mark on every aspect of NYC cocktail culture, but speakeasies in particular. Among his most well-known ventures are Attaboy's ancestor Milk & Honey, Time Out New York Best of the City winner Dutch Kills, and Little Branch. Little Branch has had top-notch classic and customized drinks since it initially opened in 2005, outside a hardly visible, nondescript entrance and down a staircase.
The drinks at this swanky, low-ceilinged Village rathskeller are almost perfect, as befits cocktail inventor Sasha Petraske's liquid legacy. If you want something off the menu, just offer the courteous, well-groomed bartenders a base liquor and a hint about how you're feeling, and they can make you something special right away.
Address:
20 Seventh Ave South
New York
10011
Saint Tuesday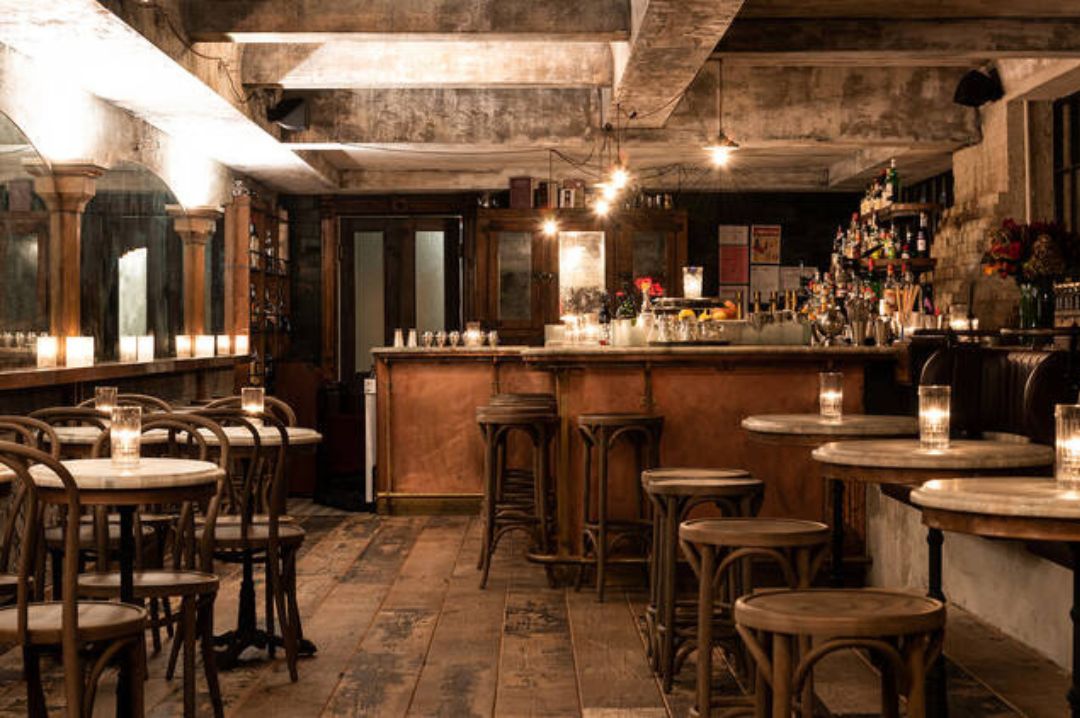 Of all the self-described speakeasies that have recently opened, Saint Tuesday is the finest. The first time you try to find it at its Cortlandt Alley address, you have to buzz for entrance, and even then, it's still a few levels below ground. It feels like a secret lair down there, full of the heart-pounding promise of mystery. Like any good hideout, getting access is nearly impossible, although the recent introduction of reservations has made planning a little bit simpler.
A visit to Saint Tuesday is made even more blessed by its stony damaged walls, small but not quite cramped circular tables, and night live music.
Address:
24 Cortlandt Alley
NYC
10013
Bathtub Gin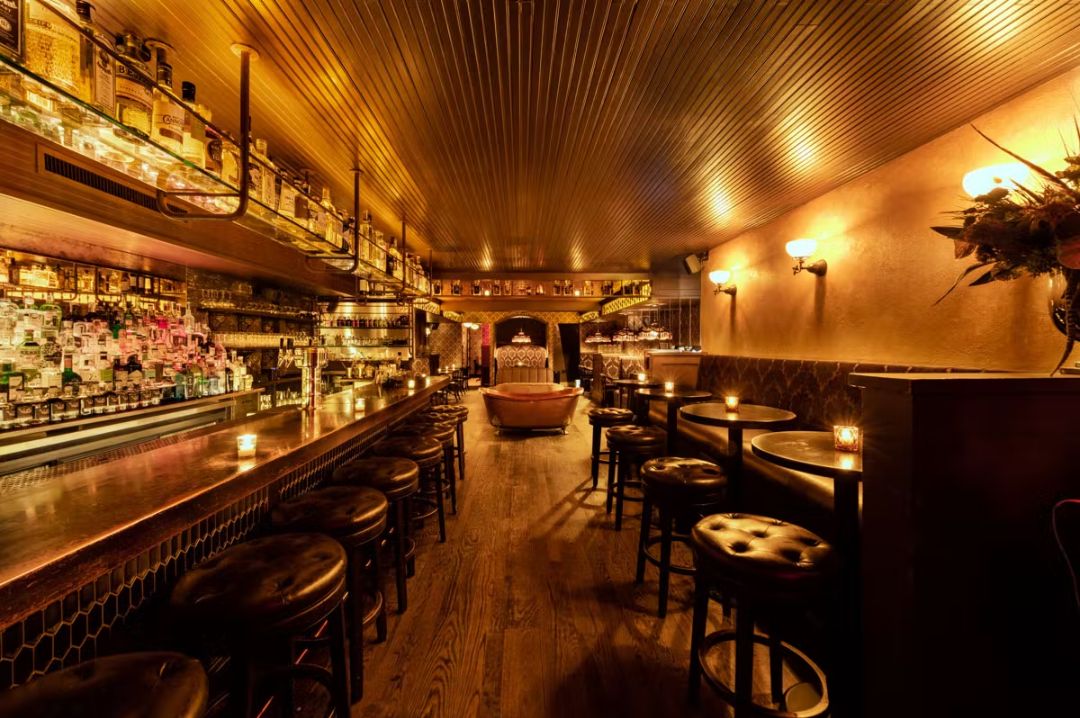 Bathtub Gin is the place to go if you're really thirsty for the hide-and-seek prank or are just willing to put up with someone who is. It has a functional coffee shop up front. After nightfall, it's Jazz Age cosplay, baby, in the back. Not that most visitors arrive in costumes, but if they did, they could easily fit in with the copper bathtub that is in the center of the room.
The drinks menu was developed by mixologist Sean Muldoon of Belfast, Ireland's celebrated Merchant Hotel bar, who was a young talent on the New York cocktail scene. You can pick from his masterpieces, such as the Jazz Age and the West Side (gin, sherry, St. Germain, cucumber, and basil) (rum, Pamplemousse rose, cherry liqueur, grapefruit). You will also find comfort cuisine and small meals to eat, like pork belly sliders or fried oysters.
Address:
132 Ninth Ave
New York
10011
Employees Only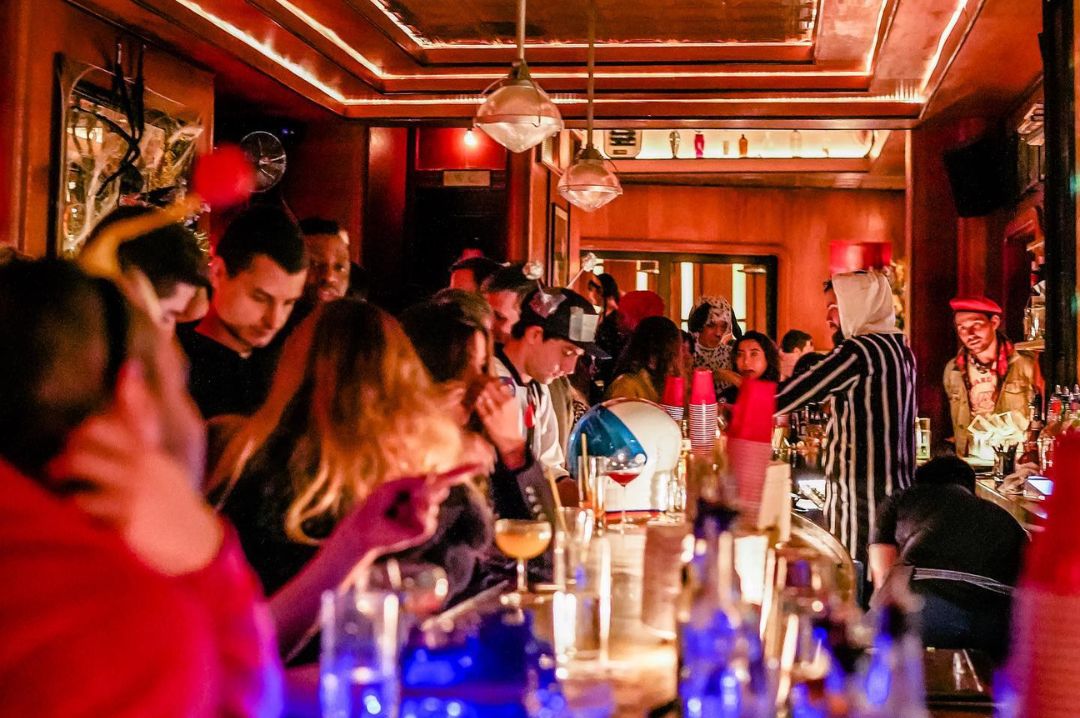 Employees Only was established in 2004 by industry leaders and was one of the first speakeasies in NYC during the previous speakeasy boom. It has maintained and even increased in popularity over the past nearly two decades because of its magnificent illuminated Art Deco lines and delicious cocktails.
Visitors are greeted by a fortune teller at this casually worn recreation of a prohibition speakeasy. You can see a vibrant scene as industry types and devoted regulars compete for the attention of the bartenders in chef coats. Employees Only is one of the more welcoming craft cocktail bars in the city, offering enough nerd-baiting drinks to appease connoisseurs without ignoring the general public. The floral Provencal, a silky blend of gin flavored with lavender, vermouth steeped with herbs of Provence, and Cointreau, is a drink that is perfect for sipping.
Address:
510 Hudson St
New York
10014
Written by Aparna Dutta, Beverage Trade Network
South San Francisco Conference Center, 255 South Airport Boulevard, South San Francisco, CA 94080, United States.
Register Now
South San Francisco Conference Center, 255 South Airport Boulevard, South San Francisco, CA 94080, United States
Register Now