Chelsea Bars Attract a High Line of Drink Enthusiasts
From wine and cocktail bars to lush, green and cosy venues, here are the best places to drink in Chelsea Market.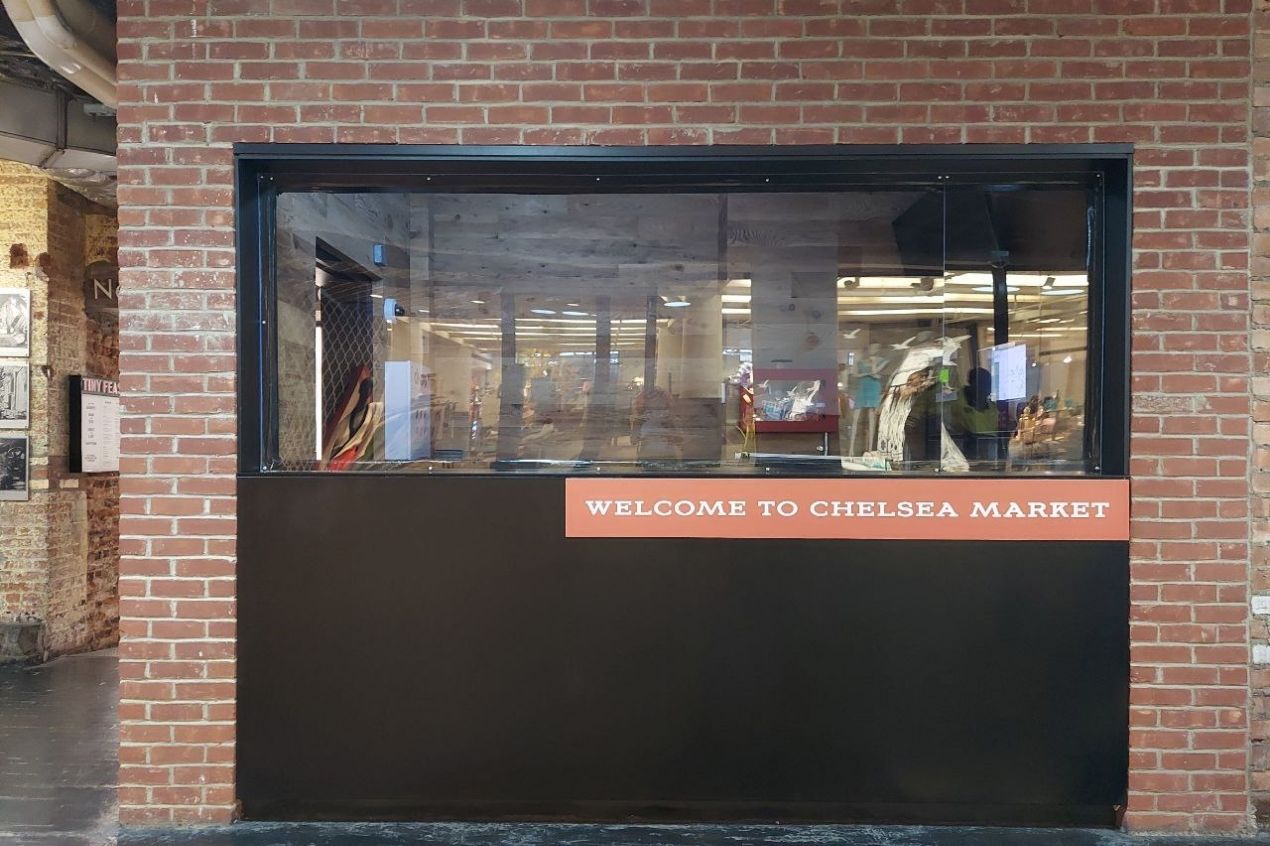 The Chelsea neighborhood, so fondly remembered for its commemoration in the Village People's hit record Y.M.C.A, is renowned for its social diversity and inclusion. Home to a large LGBTQ population, it became a hub for New York's visual arts community with artists flocking to the area from SoHo.
Among the highlights of Manhattan's art district, is the Chelsea Market, a haven for indulgence. From bars, restaurants, and vendors, the sprawling area houses classic spots like the Lobster Place, Los Tacos No.1 and other new additions that have given the place its unique charm.
For your next trip to the Chelsea Market, we have rounded up the best places you can drink at.
Corkbuzz Restaurant & Wine Bar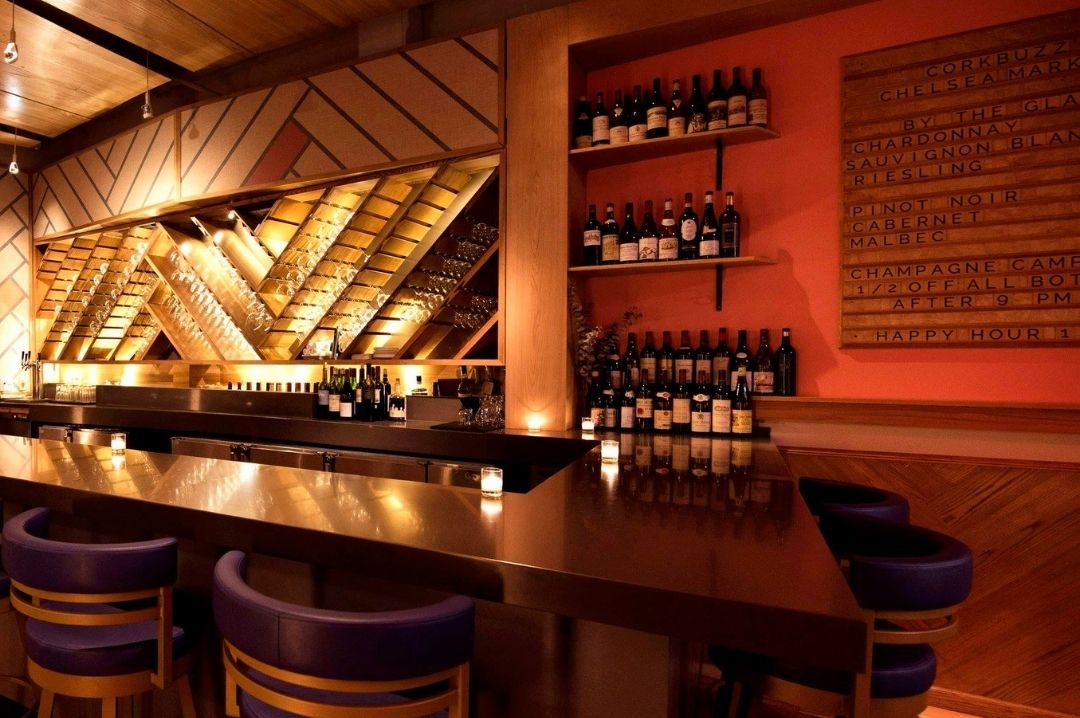 Corkbuzz Restaurant & Wine Bar, Source Facebook
Operating at four locations across New York City, Corkbuzz Restaurant & Wine Bar's location in Chelsea Market is right in the center. This is the place you go to when you have had your heart's full of the bustling market. Featuring a comprehensive wine list from countries like Italy, France, New Zealand, Germany and more along with wines from across the major wine-producing regions of the USA, Corkbuzz can treat you to a great glass (or three). They also have a good beer, spirits and cocktail selection should wine not be your drink of choice. The kitchen menu consists of seasonal plates, cheese and charcuterie platters, crostini trio and more. Operated by Master Sommelier Laura Fiorvanti, it is a great place to have a one to one conversation or enjoy an evening with friends.
Location: 75 9th Avenue, New York, NY 10011
Timings: Monday- Thursday 4 pm to 12 am
Friday- Saturday 4 pm to 11 pm
Sunday- 4 pm to 8 pm
The Tippler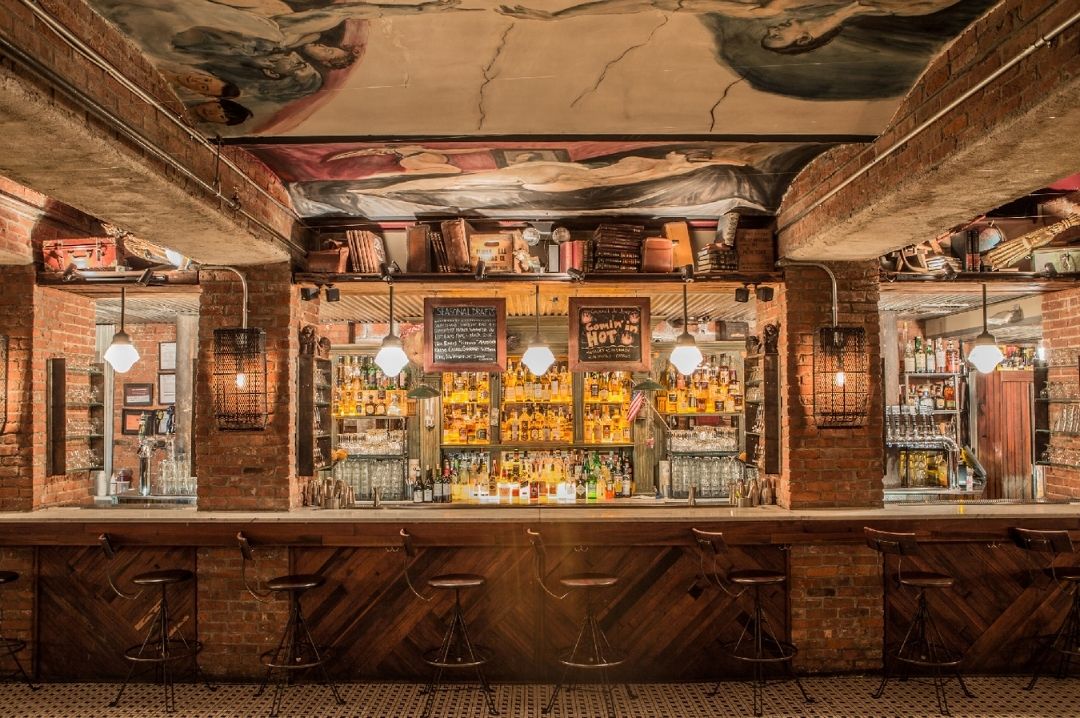 The Tippler Bar, Source Website
Nestled in a cellar space right below Chelsea Market, The Tippler is a quintessential cocktail bar that New Yorkers have come to adore over the years. A bar drenched in NYC history, The Tippler houses repurposed antique fixtures and train rails from the High Line which give it a nice speakeasy vibe. Their menu consists of a vast selection of artisanal spirits, beers, and wines and creatively named cocktails. Pair them with salted soft pretzels or chips and salsa and you have a setup for a glorious evening at one of Chelsea Market's proudest establishments.
The Tippler doesn't take prior reservations and is a completely first come first serve establishment.
Location: 425 West 15th Street, New York, NY 10011
Timings: Thursday- Saturday 5 pm to 12 am
Gallow Green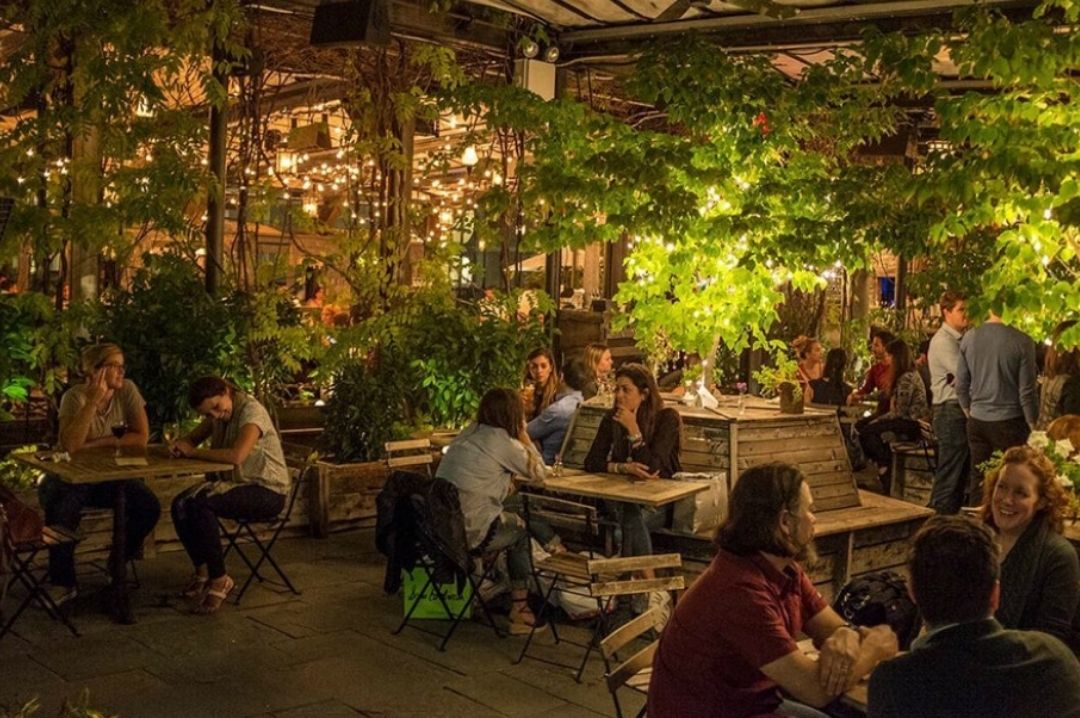 McKittrick Hotel's Gallow Green, Source Website
The roof of the McKittrick Hotel is the location for Gallow Green, a bar equipped with wooden benches and tables and decorated with lots of plants and an overgrown path. Lush and cosy, Gallow Green is a great place to unwind with its lively and vibrant atmosphere. The dinner and drinks menu is curated with a lot of thought with the menu pairing well with the vibe of the place. From the grilled organic salmon salad to the GG lobster roll and cocktails like Sleep No More and Palm Reader, and draft beer selections, Gallow Green is a place that appeals to people of all ages. It also has a great view of the Manhattan skyline and as close a place to nature as you could possibly have right in the middle of New York.
Location: 542 West 27th Street, New York, NY 10001
Timings: Wednesday- Sunday 5 pm to 11 pm
Bathtub Gin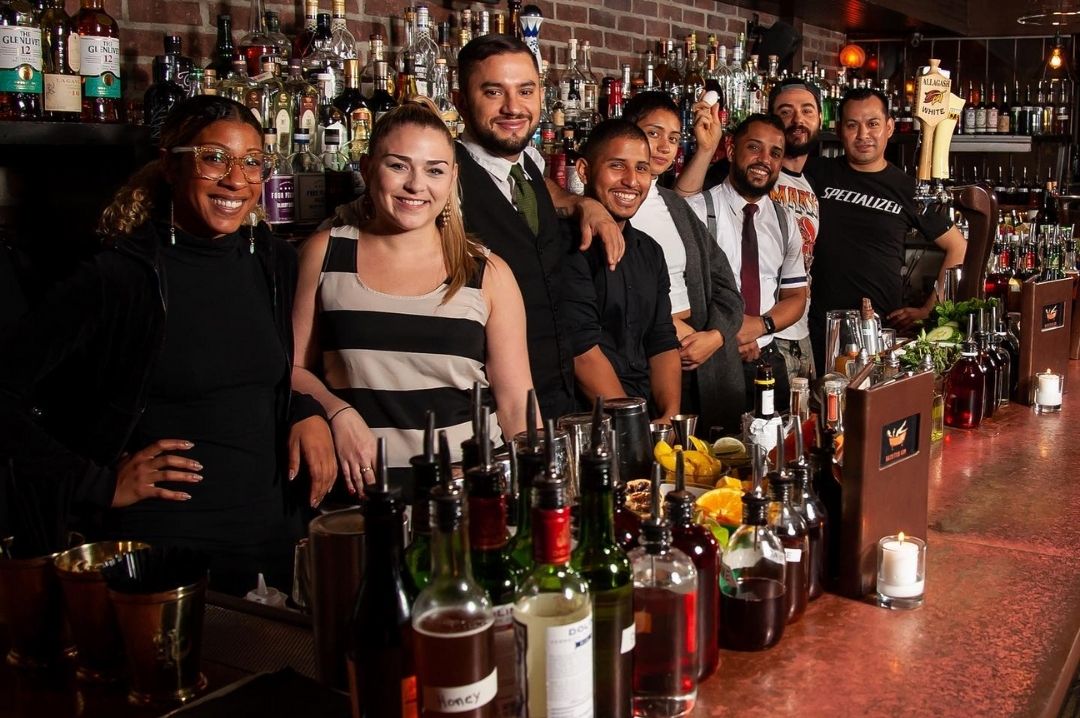 The Team at Bathtub Gin, Source Facebook
Inspired from the Prohibition era, Bathtub Gin draws its name from the time when homemade alcohol was watered down in bathtubs. With live jazz, burlesques and bar decor from the 1920s, Bathtub Gin has become a premier Chelsea Market institution. Keeping a strong focus on gin (of course, the name), Bathtub Gin has a menu full of exceptional craft cocktails and food bites. Seasonal offerings to artisanal libations, you can opt for the Nui Nui Punch, Sunrise Overseas, and any of their gin & tonics to get an idea of why the establishment is so popular. The food menu consists of the Kobe Burger, Grilled Chicken Paillard and more and some beer and bubble choices as well.
And yes, if you were wondering, there is a copper bathtub at the center of the bar.
Location: 132 9th Avenue, New York, NY 10011
Timings: Tuesday- Saturday 5 pm to 2 am
Raines Law Room
Throwing it back at Raines Law Room, Source Website
Named after an 1896 law that was made to curb New Yorkers' liquor consumption, Raines Law Room nails the 1920s atmosphere excellently. From its rustic charm to the old school decor, everything about Raines Law Room blends together perfectly to create a premier New York bar establishment. Bar Director Meaghan Dorman has curated a menu of seasonal additions, time-honored cocktails and small assortments of wines, beers and spirits that can be enjoyed with food nibbles.
Raines Law Room also provides in-person cocktail classes where you get a chance to learn from their educators about the history and the fine techniques that go into making their awesome cocktails. Sip on a welcome cocktail, enjoy some food and then get down to creating your libation.
Location: 48 West 17th Street, New York, NY 10011
Timings: Monday- Wednesday 5 pm to 1 am
Thursday- Friday 5 pm to 2 am
Saturday- 3 pm to 2 am
Sunday- 3 pm to 1 am
Trailer Park Lounge & Grill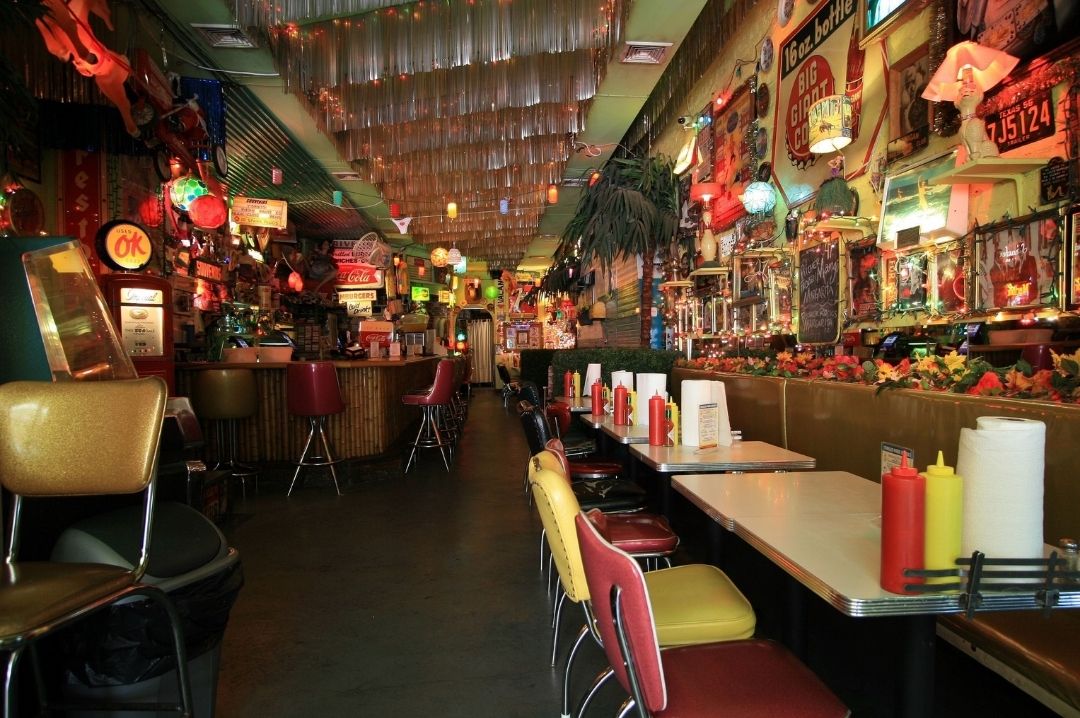 Andy and Tom's Chelsea Market Spot, Source Website
A trailer-park themed bar, the Trailer Park Lounge & Grill is created by Andy and Tom who wanted to create a good-natured parody with questionable taste. For nearly 20 years, these two gents and their team have been serving NYC with delightful cocktails, delectable food and souvenirs with outstanding service. The food menu has delicious home-style eats, burgers, sandwiches and a lot more that can be paired with margarita pitchers, cocktails like Kiss My Frigid Woo Woo and more. Take your friends along, kick back and enjoy an evening with a cold pint or more.
Location: 271 West 23rd Street, New York, NY 10011
Timings: Everyday- 4 pm to 12 am
Fishbone by Seamore's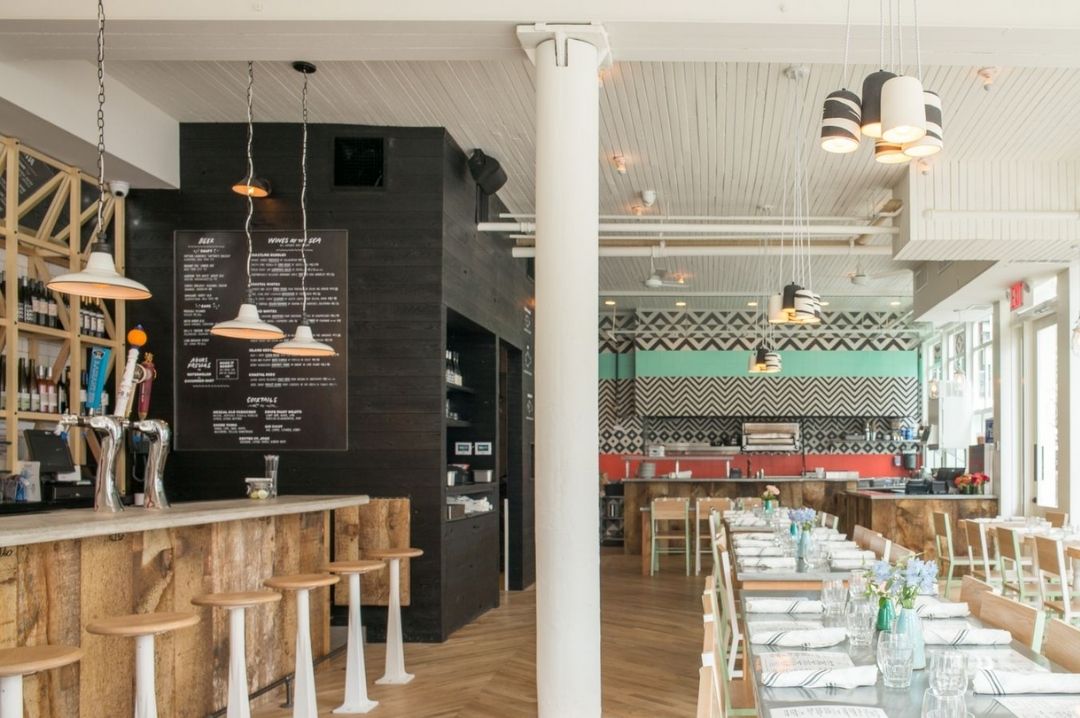 Seamore's, Source Facebook
A speakeasy-style bar from Seamore's, Fishbone, is located on the lower level of Seamore's. Seamore's has patio dining, happy hours and various other offerings with Fishbone also having a private space for up to 30 people. Fishbone offers a variety of cocktails including frozen drink options like the Bardstown Whiskey Frozen Julep (with Bardstown Fusion Whiskey, lemon and mint), Hook Line & Sinker and other delightful concoctions. The bar also has an ensemble of beers and wines, from terrific red wines to draft beer options. The wine selection comes from countries like Italy, New Zealand, Portugal to name a few.
The food menu is a great complementing factor to the drinks with a menu for kids also in place to make it a family day at Fishbone. Salads, soups, tacos, sandwiches and mains, Fishbone has it all.
Location: 161 8th Avenue (at 18th Street), New York, NY 10011
Timings: Sunday- Wednesday 12 pm to 9:30 pm
Thursday- Saturday 12 pm to 10 pm
Happy Hours: Weekdays 3 pm to 6 pm
Chelsea today has become a diverse neighborhood. The growing diversity is backed by the upscale projects and middle-class apartments which has made the area a lot more vibrant. Sleek buildings, sports and entertainment complexes have sprung up to combine with old bars, restaurants and other establishments propelling Chelsea to a high spot among the list of best places to live in NYC. Another feather in Manhattan's popularity across the country, Chelsea Market and its bars will live up to the hype and set you up for a great time no matter who accompanies you.
South San Francisco Conference Center, 255 South Airport Boulevard, South San Francisco, CA 94080, United States.
Register Now
South San Francisco Conference Center, 255 South Airport Boulevard, South San Francisco, CA 94080, United States
Register Now