Countnegroni's love for dive bars
Instagram's @countnegroni shares with us his favorite places to drink in NYC.
If you've ever visited the Raines Law Room in Chelsea, NYC, then you might have met Head Bartender Thomas Spaeth. If not, you probably may have seen him on Instagram as @countnegroni.
Before mixing drinks and creating content on social media, Spaeth was a cook who loved to provide, and then moved onto being a server who loved to interact and guide. Bartending, to Thomas, was a way to combine what he loved about both the roles.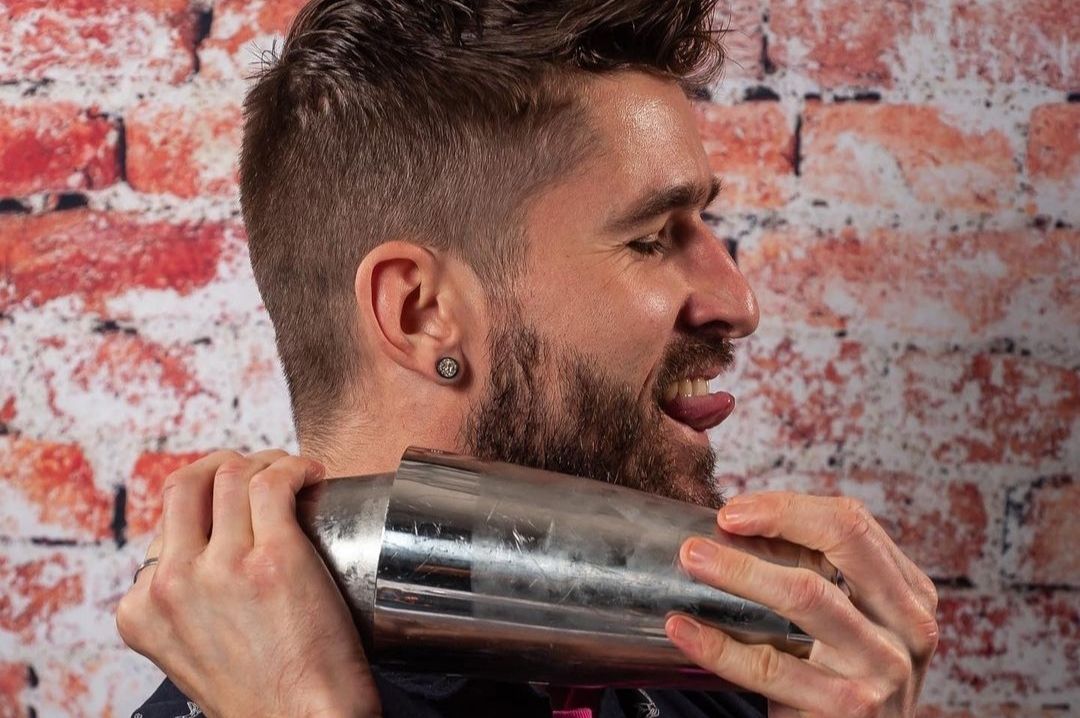 Thomas Spaeth captured by @52chefs
Along with mixing drinks and managing the bar, Spaeth is also the founder of Hey Bartender - a virtual cocktail experience where one can connect with expert bartenders and enjoy interactive live streams to add a bit of spice to any event.
"Bartending continues to challenge me to be a more patient and understanding person. And I also love talking to people and making some killer drinks," says Spaeth.
What are some of the most important skills for a bartender to have?
Patience, and equanimity; an ability to keep a running list of tasks in their mind for long periods of time; attention to details; awareness of the large picture.
What is your favorite cocktail to make?
I get asked this a lot and have never understood why. I can't think of any drink that's all that hard to make - the famous Ramos included, or especially satisfying in comparison to the rest. The drink I love to make is the one I know my guest will love to drink. That said, I'm particularly proud of the espresso martini at Raines, and I'll gladly share the recipe with anyone who comes to the bar to have one.
What's one essential piece of barware that everyone should have at home?
I love to show people how simple kitchen tools like a whisk or a chopstick can make perfect bar tools, but I have yet to find any proper substitute for the fine mesh strainer. They are just fantastic and I use mine all the time.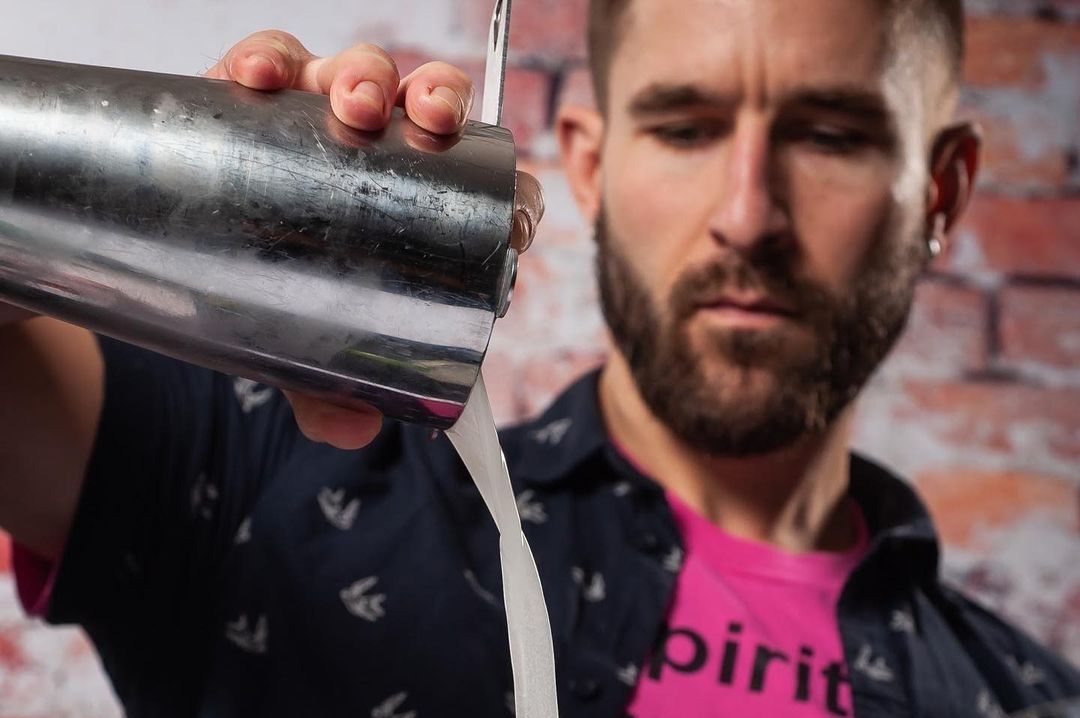 Thomas Spaeth captured by @52chefs
What are some of your favorite places to drink at when you're not working?
I have a handful of cocktail bars that I deeply admire and enjoy. Fresh Kills in Williamsburg being one of my favorites, but I love what I call "good time bars" - places that have the skill of cocktails but the casual and fun spirit of a great dive. In NYC, Mother's Ruin has been the standard-bearer of that for years, but almost every bar in the Wayland family, as well as those in the Wren family, are also fantastic good time bars. Basik in Brooklyn also comes to mind.
Can you tell us a funny story you heard at the bar?
I like to ask my guests what was their first job and what was their last job. It almost always gets people thinking and some of the worst job stories are awesome. The last one was about a guy who as a 19-year-old was smoking weed all the time and just trying to save up for a dirt bike, so he got a job at a call response agency, which he discovered is where people called in with emergencies, and his job was to diagnose the problem and simultaneously try to calm the caller. Needless to say, he was woefully unprepared for the calls that would be coming in!
What has been your most bizarre client request?
I worked at an oyster bar where a woman once asked me to feed her oysters so she wouldn't have to touch them.
What are some of your favorite TV shows/movies?
Rick and Morty, although this current season is not really holding up to former ones, yet. Favorite movie is probably The Big Lebowski.
Can we visit your bar? And what can guests expect from your bar right now?
Yes and yes! In terms of safety, Raines seems like it was designed for a pandemic before that word was even in use. Many of our booths are discreetly separated by curtains which we have enhanced with anti-microbial surfaces. We also keep air ventilation running at all times, and provide masks and hand sanitizer to anyone who requires them. Staff health is also constantly monitored and all sanitizing practices are in use.
What are you drinking right now?
An Arnold Palmer.
What are some upcoming drinks trends to look out for?
More 80's 90's drink revivals. The espresso martini is having a serious renaissance right now in NYC and I smell sex on the beaches and kamikaze's right around the corner. Hopefully, they get a couple of much-needed remixes on their classic formulas!