Grab a drink after hours in NYC
Looking for a nightcap? Head on over to these after-hours bars in the city for a buzz.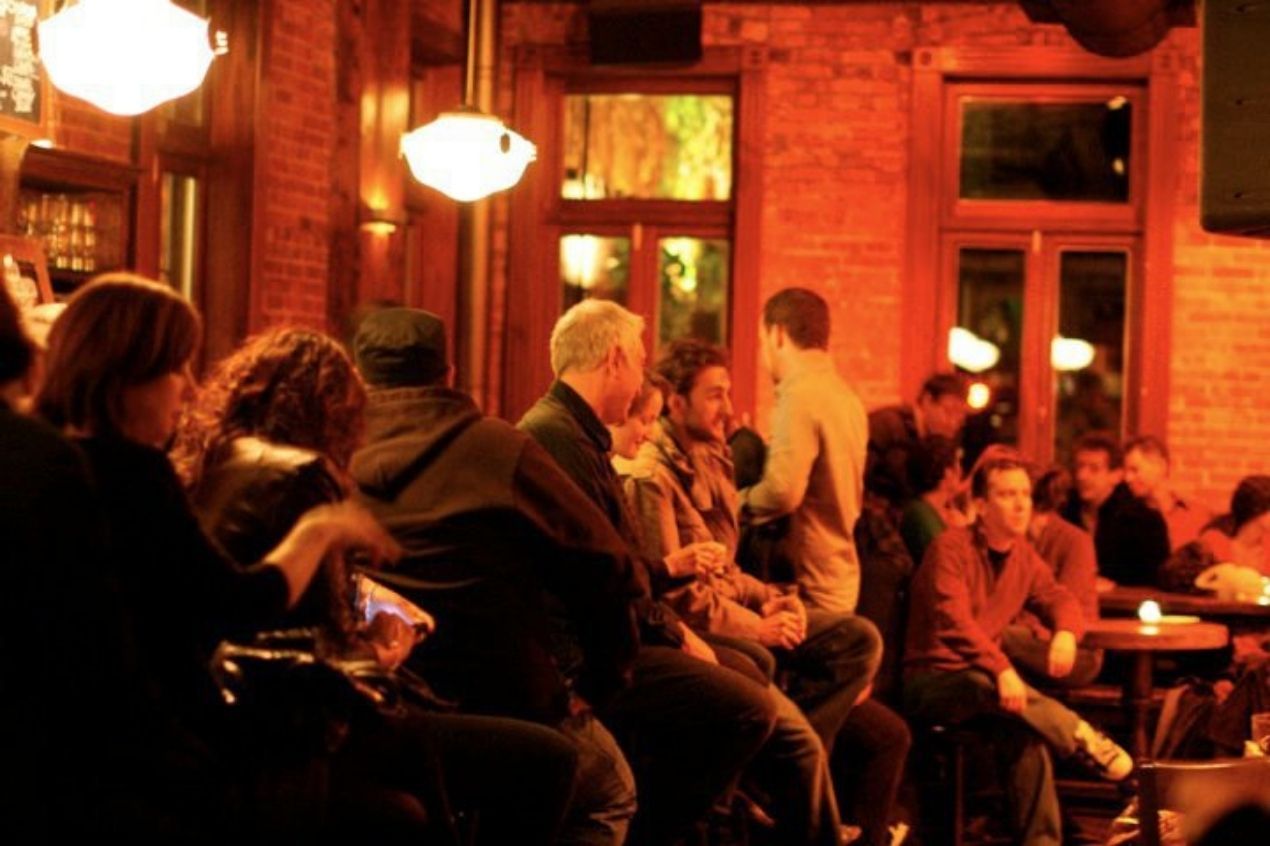 There's a reason New York is known as the city that never sleeps. Whether you're looking for food, want to catch a game, or a drink after-hours - the city's got you covered. After scouring what The Big Apple has to offer, we bring to you some of the best after-hours bars ready to curb your late-night drinking needs.
Karaoke City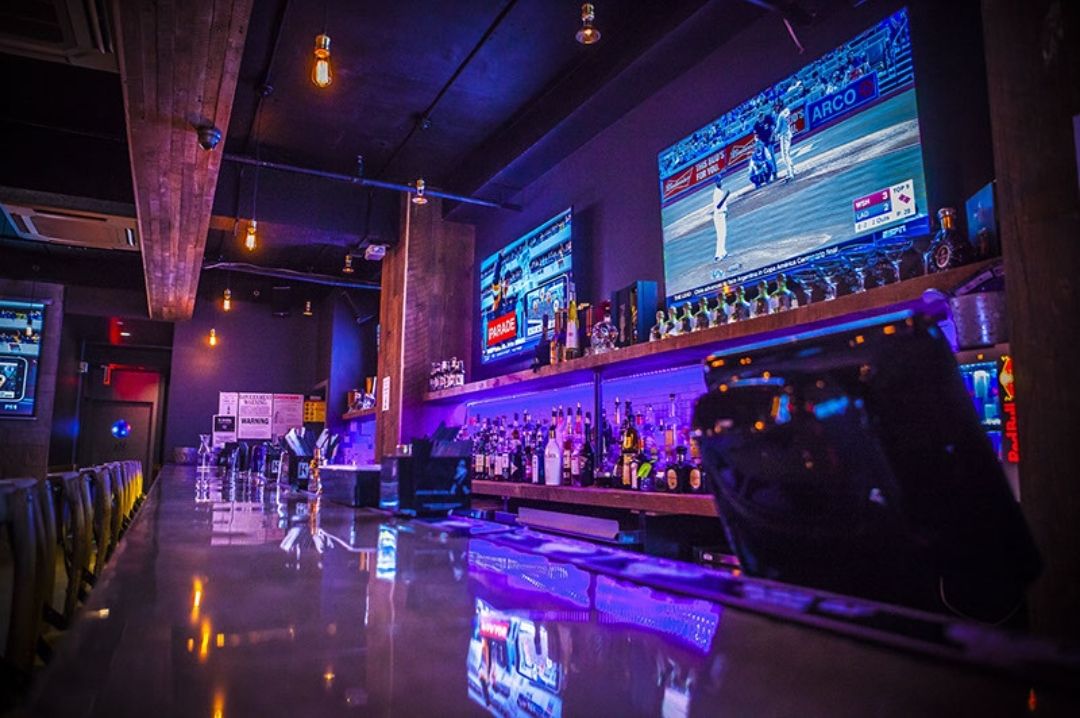 Karaoke City, source: Website
Located in the heart of Midtown Manhattan and a two-minute walk from the Empire State Building, Karaoke City is a great place to grab a drink and groove after-hours. Grab a couple of friends and head on over for a night of singing and drinking. You can also book a private party room. All party rooms offer full bar service. Karaoke City's playlist is updated monthly, so you can expect some classic reminiscence or turn up the volume with the current chart-toppers. The drinks menu has a few classic cocktails like the Negroni, Old Fashioned, Margarita, and more. The bar also serves a selection of beers, wines, and spirits. If you're looking for something off-beat, then we recommend the Black Cherry Avalanche made with Bacardi Cherry Rum and Black Cherry Schnapps liqueur.
Location - 22 W 32nd St 7th Floor, New York, NY 10001
Timings - 1 pm to 4 am (Everyday)
Fat Cat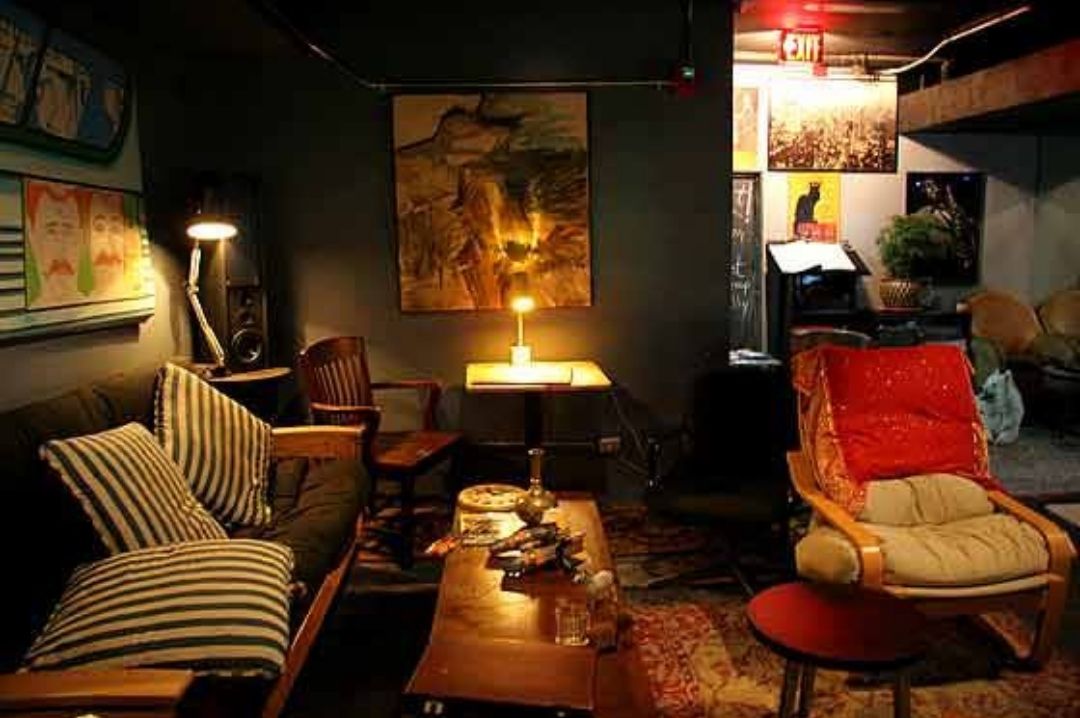 Fat Cat, source: Facebook
If you're a jazz music enthusiast, then Fat Cat is just the spot for you. The bar might not be the most aesthetically pleasing, but the under $10 drinks make up for it, which is a steal in NYC. The drinks menu consists of beers, wines, and a few cocktails, the live music is great and each table is packed with board games to keep you entertained.
Location - 75 Christopher St, New York, NY 10014
Timings - 2 pm to 5 am (Everday)
Strangelove Bar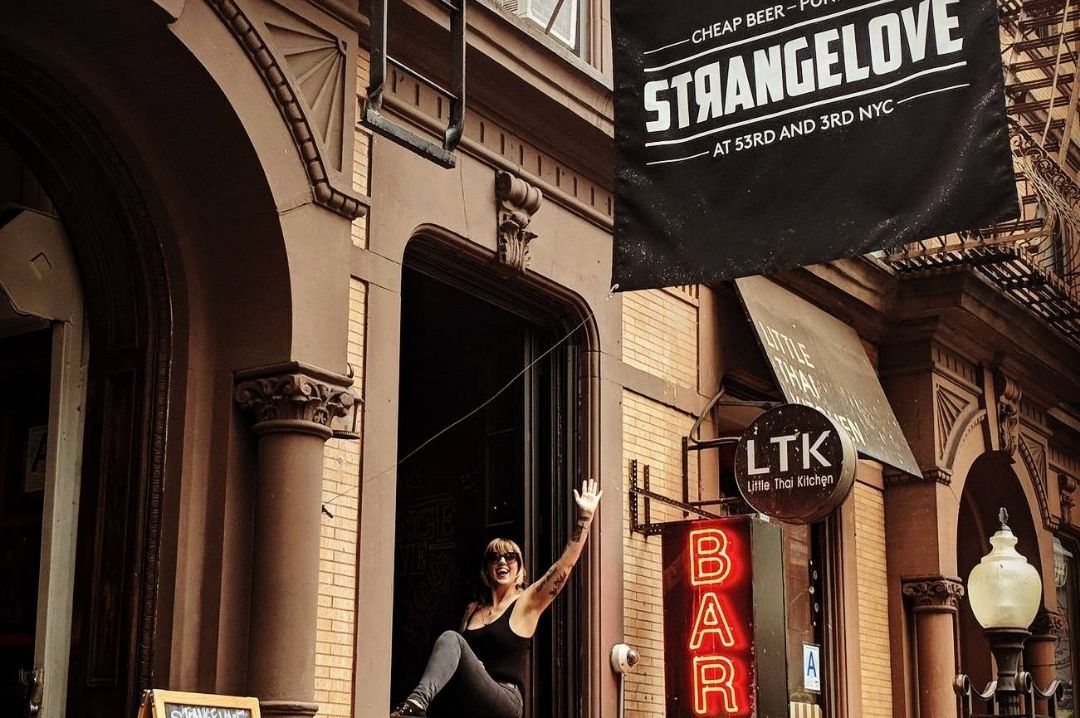 Strangelove Bar, source: Facebook
A punk rock 'n' roll themed bar with $2 beer and $3 bud and shot combos. Even though they don't serve any cocktails, Strangelove is a well-known spot amongst those who want to refresh themselves with a pint after a night out at the clubs, or perhaps to continue a date-gone-too-well.
Where - 229 E 53rd St, New York, NY 10022
Timings - 11 am to 4 am (Monday to Saturday)
12 pm to 2 am (Sunday)
LIC Bar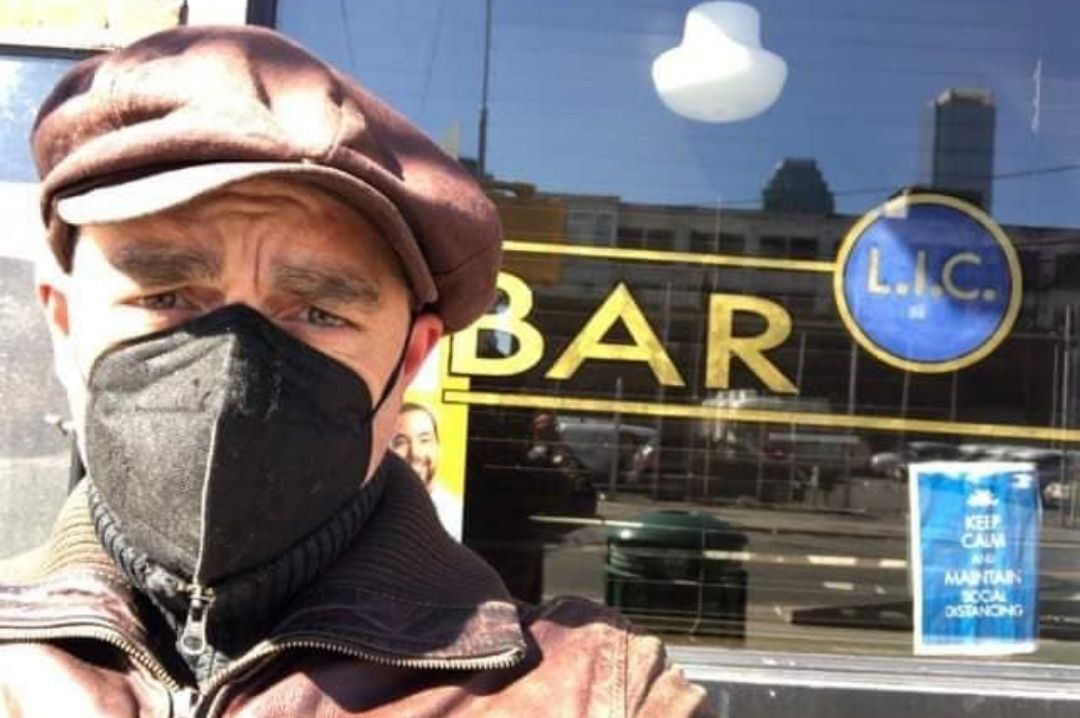 LIC Bar, source: Facebook
An ode to Old New York, LIC Bar sports an antique wood bar, original tin ceilings, brick walls – paired with a beautiful outdoor garden. The owners inherited the interiors from the previous bar and decided to keep it the same. No trademarked cocktails here, but plenty of choices if you like draft beer, single-malt scotch, or a well-mixed drink.
Location - 45-58 Vernon Blvd, Queens, NY 11101
Timings - 4 pm to 4 am (Everyday)
Welcome to the Johnsons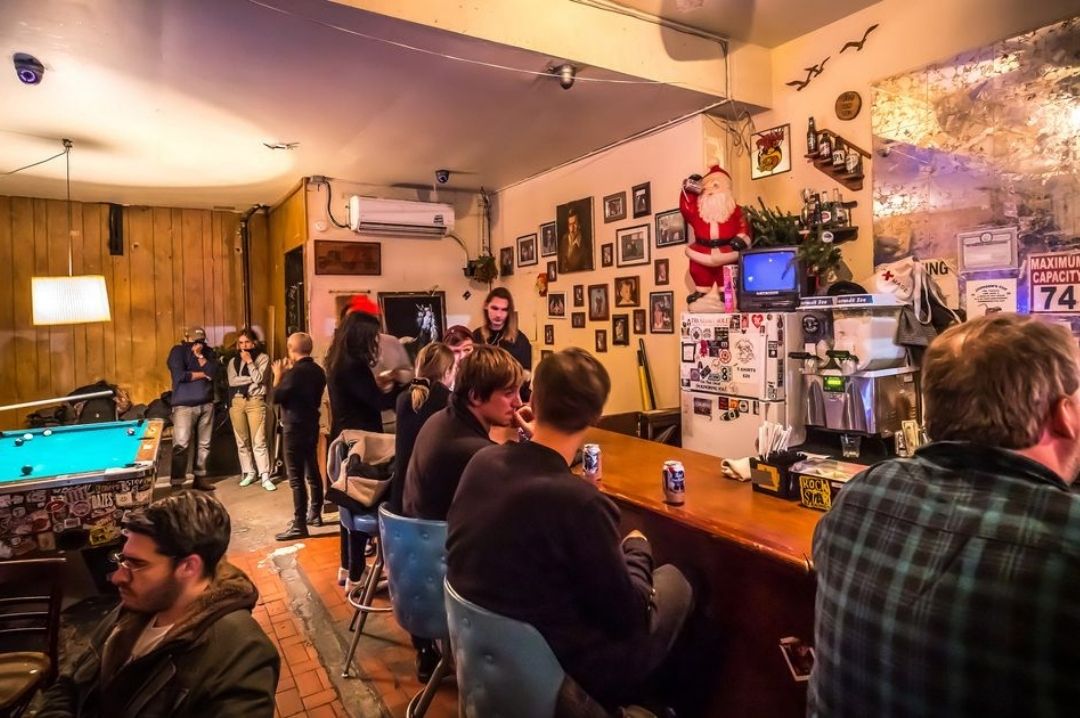 Welcome to the Johnsons, source: NY Mag
This basement dive is ideal for those looking for a pint after 12 am. Grab a $2 PBR, play a tune on the vintage jukebox, and take in the beauty of the wood-paneled bar top. Welcome to the Johnsons is a great spot to mingle with others and make new connections. This Lower East spot is also known for making a mean margarita.
Location - 123 Rivington St, New York, NY 10002
Timings - 3 pm to 4 am (Monday to Friday)
1 pm to 4 am (Saturday and Sunday)
169 Bar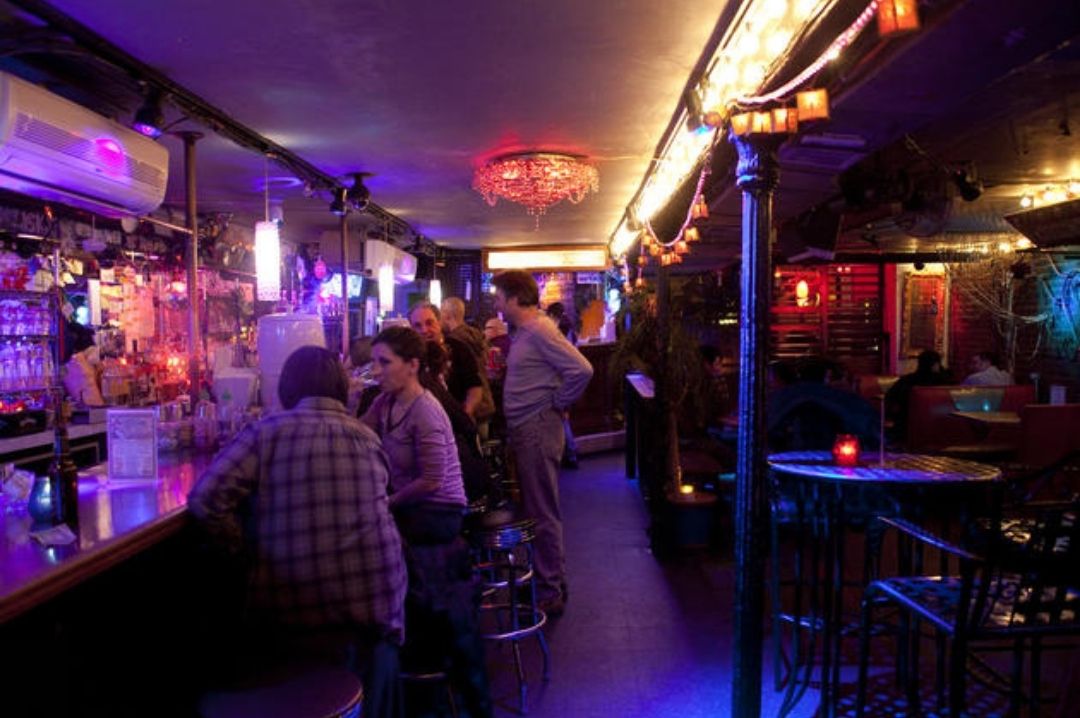 169 Bar, source: Timeout
We all know Manhattan's bars are usually packed, and getting a drink can be quite the task at times. At 169 Bar, you can easily place your order via text (bless technology!). This jazz bar serves $2 beers and you can also add a shot for $1. It's the go-to spot if you're looking for a nightcap without it being heavy on the wallet. We also recommend trying one of their many frozen drinks, which are $5 only.
Where - 169 E Broadway, New York, NY 10002
Timings - 11:30 am to 4 am (Everyday)
Freddy's Bar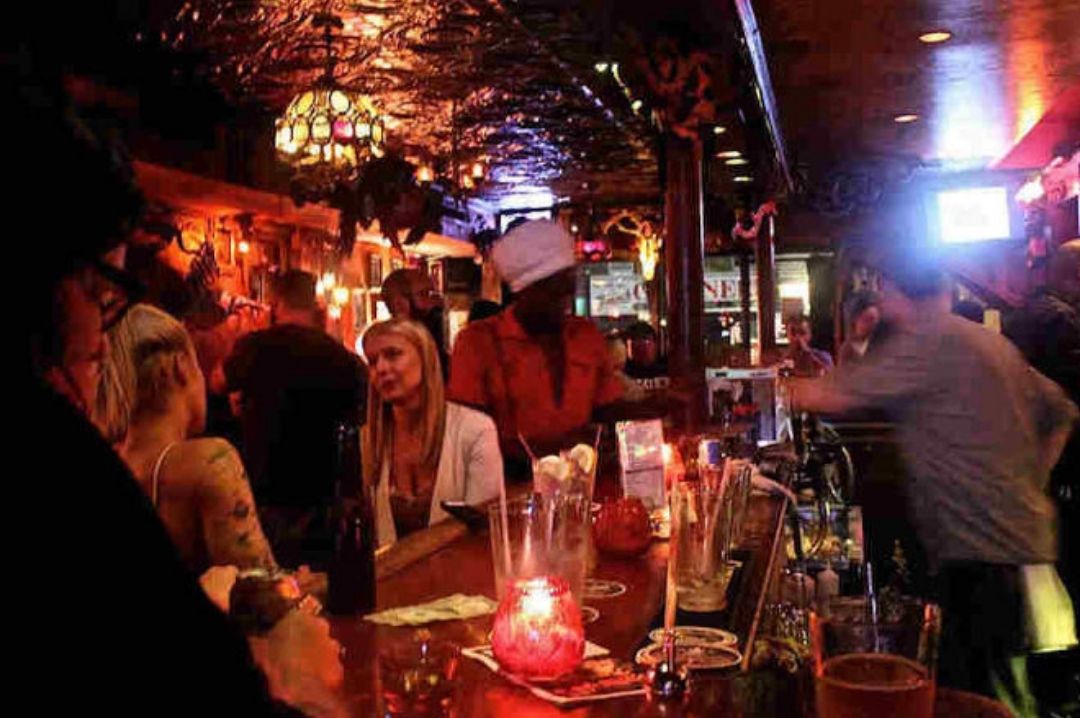 Freddy's, source: Website
Named one of the 'best bars in America' by Esquire and 'the perfect neighborhood bar' by The New York Times, Freddy's lives up to its name. The eclectic decor, bustling vibe, and charming bartenders welcome locals and tourists from far and wide with their delicious drinks. The bar carries a history stretching back to the prohibition. Enjoy their pierogies with a pint from the draft list, or ask the bartender to whip you up a mixed drink.
Location - 627 5th Ave, Brooklyn, NY 11215
Timings - 2 pm to 4 am (Everyday)
Header Image - LIC Bar, source: Facebook
South San Francisco Conference Center, 255 South Airport Boulevard, South San Francisco, CA 94080, United States.
Register Now
South San Francisco Conference Center, 255 South Airport Boulevard, South San Francisco, CA 94080, United States
Register Now