New York drinking neighborhoods
In this article, we have arranged the best drinking neighborhoods spread across the City of New York.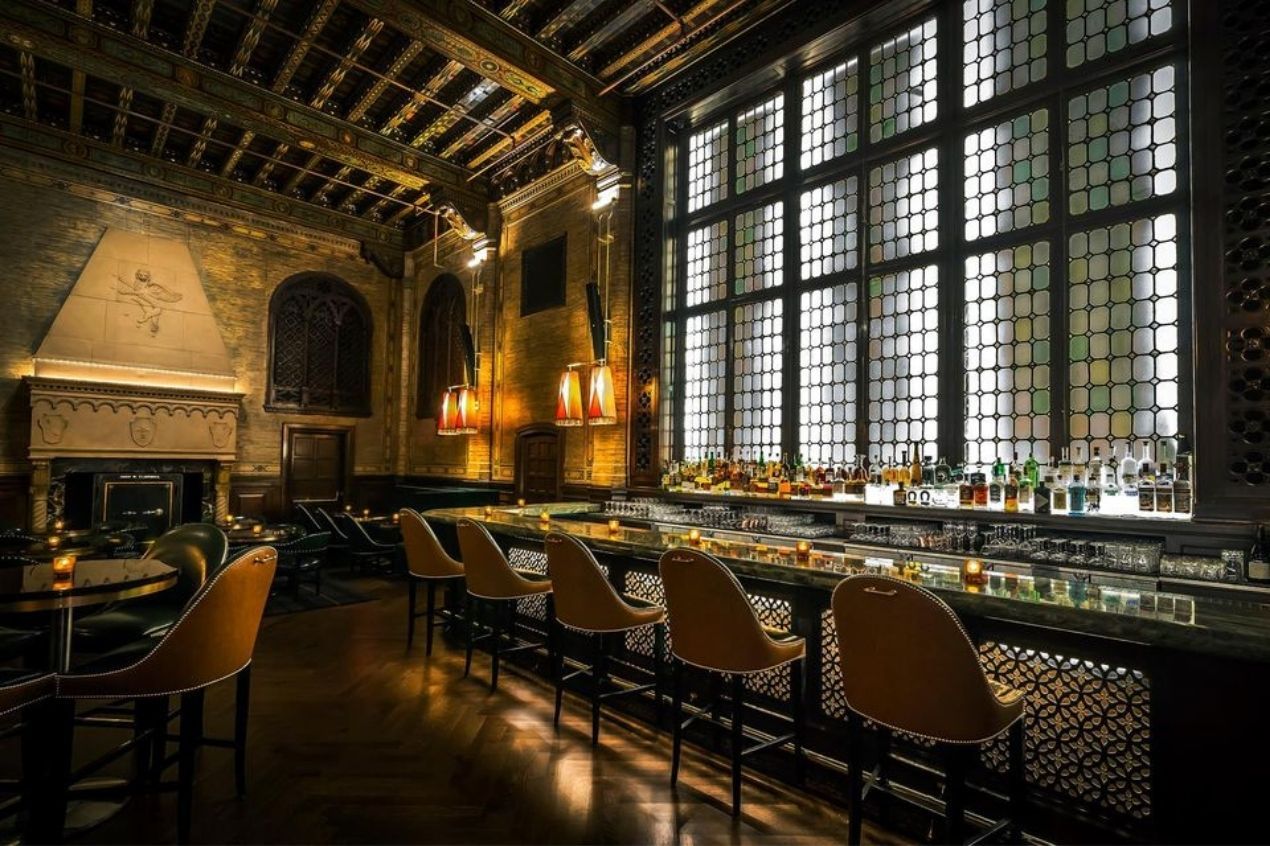 The golden city of New York is home to some of the wildest population of booze lovers in America. There are ways New Yorkers viewed their neighborhoods when it comes to drinking. In this case, you have o locate the best bars around a particular neighborhood if you want to enjoy the best from drinking.
So, in this article, we have arranged the best drinking neighborhoods spread across the City of New York.
Best Bars For Drinking According To Neighborhoods
Greenpoint
I know you're conversant with the fact that Greenpoint is synonymous with wealthy bars and great restaurants. Go to Nassau Avenue, and you will find two of the most excellent bars in the neighborhood. The first is Goldie, with a surrounding that evokes memories of the 70s. The tables are topped with glitter gold design, jungle animal paintings, and red leather booths with portraits of dead celebs create a serene atmosphere for a memorable drinking night. You might think all of these don't make for the right drinking settings, but you are wrong. The craft beer selection at Goldie is solid, plus it also has several frozen cocktails they usually served their visitors out of good-looking slushie machines. Plus, you can request and get free gold-fish crackers.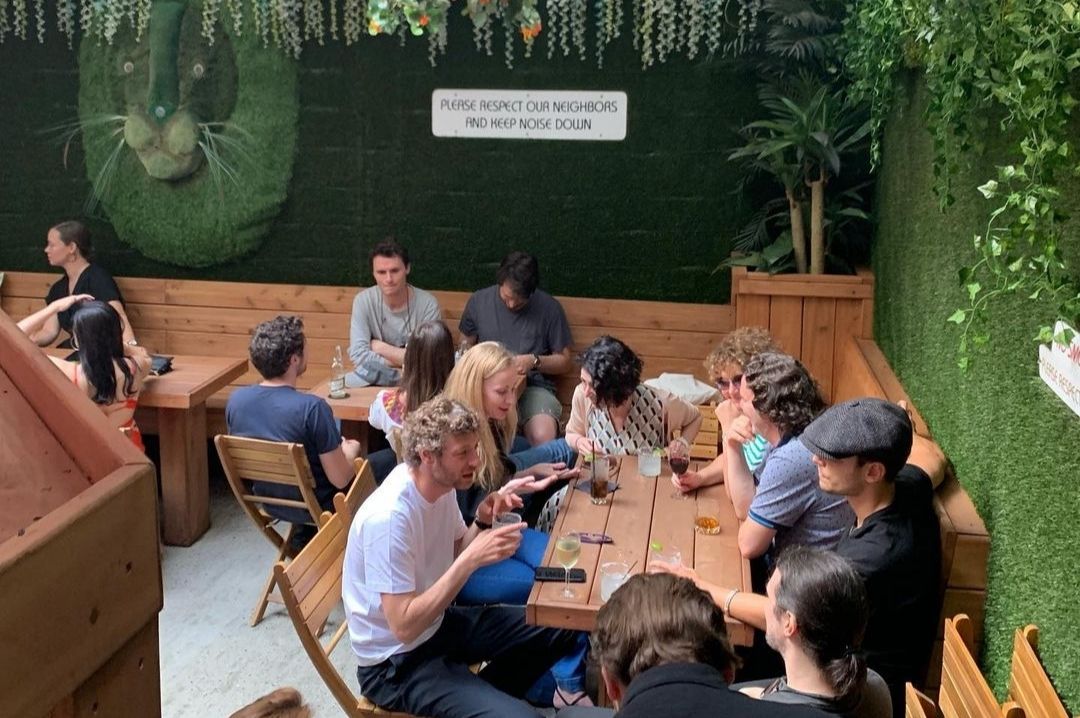 The other bar is Diamond Lil. Space here is smaller, compare to Goldie, but have a better intimate feel. The cocktails list sold here is excellent, and the prices are reasonable.
But if you're looking for the best craft beers around Greenpoint, hit Torst, a bar with a Scandinavian design that commands respect with its rotating brewery selection on tap. There is also the Capri Social Club marked by a reliable Polish-inspired dive bar that has a jukebox, dollar jello shots, and cheap beers.
Greenpoint is one great neighborhood to drink.
Midtown
While there are many dive bars and Irish pubs in Midtown that serve the crowd's needs that come visiting after working hours, this neighborhood still has some remarkable cocktail bars that are worth considering.
Campbell is one of the most famous bars in the entire city of New York. The bar has beautiful settings that are unique to its style and designs. The bar still maintains its stain-glass windows, huge fireplace, and painted ceilings. Surprisingly, it is hidden away from the typical public view in the Grand Central terminal basement.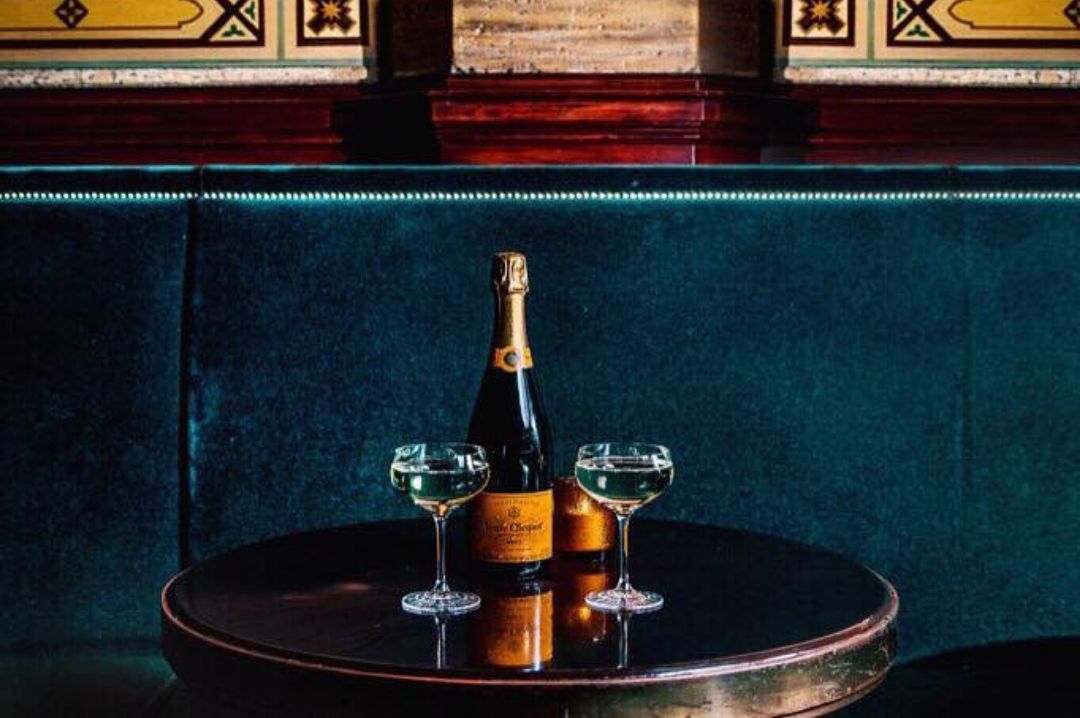 Image Source: TheCampbell Facebook
When you move farther North to St. Regis, NY, you will find the King Cole Bar, which happens to be among the best hotel-bars around. It is popular for inventing what everyone knows as the Bloody Mary. Another three restaurants that sell wine, beer, and cocktails opened last year at the Philip Johnson's Seagram building. A new Pool Lounge is also in that area. The cocktail old here (with mixtures of cucumber, absinthe, cane sugar, and lime) is among the most delicious and prettiest cocktails in the entire city.
Flatiron District
This neighborhood boast of two beautiful bars. The first is the Broken Shaker that lay side-by-side of the Gabe Orta's record-breaking bar and Elad Zvi, whose famous cocktail is causing a scene—has attracted huge crowds since it started operations at the top of the hotel's roof. However, if you feel that you cannot stand the line up there, proceed downstairs and et into the George Washington Bar. The Old Town Bar also offers some nice shots, or go to Union Square for some quality beer.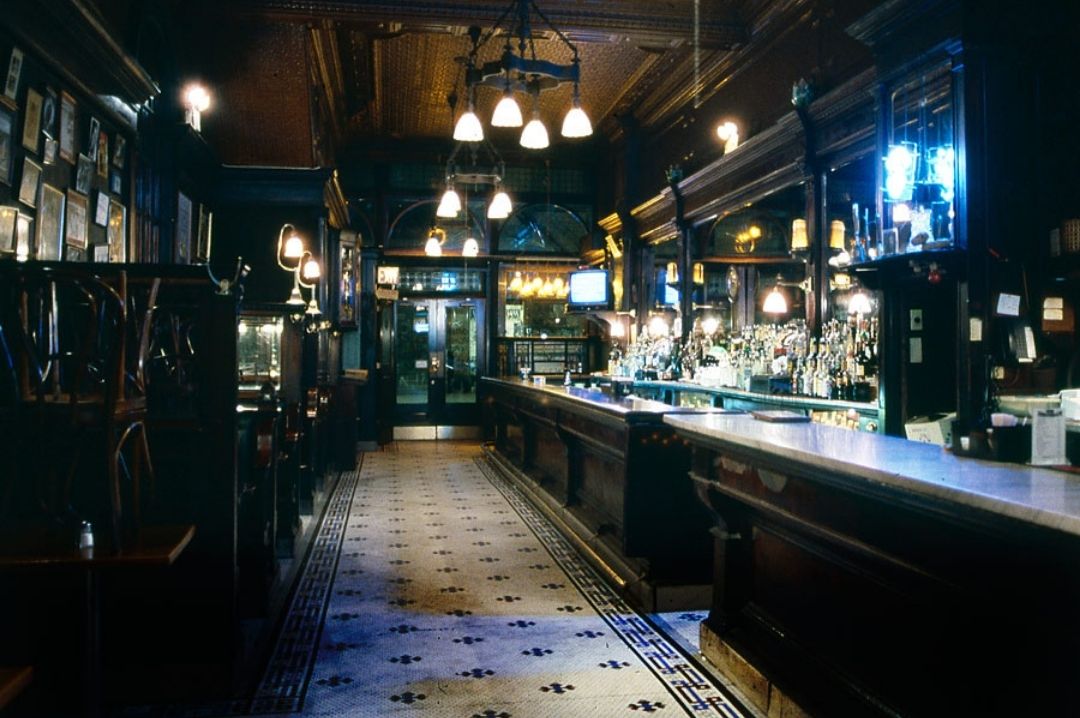 Chelsea
Apart from the art galleries that dominate this neighborhood, there are places where you can have a good drink. If you are on a date, visit the Raines Law Room. The bar is unmarked, and as you step into it, it would feel like you're stepping into a parlor complete with Victorian design plush sofas and fittings. It's a great place to request excellent table services.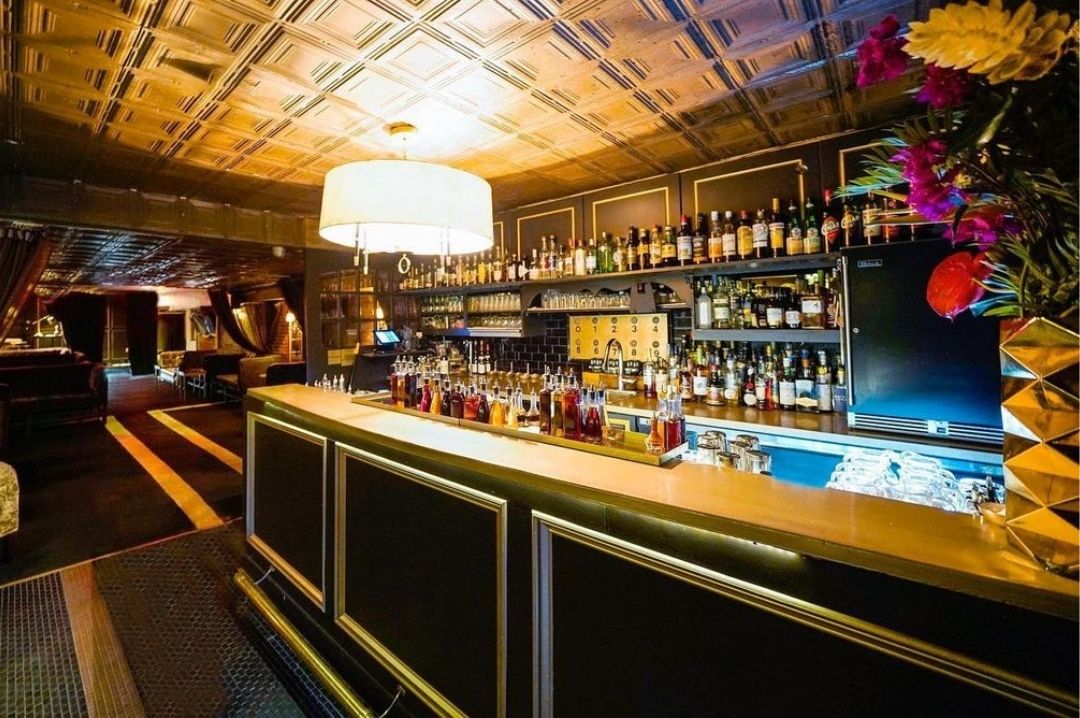 For a new and unique speakeasy experience, visit the 18th-Room and enjoy a bespoke and tasty cocktail concierge moment. Joseph Boroski, the international bartender, is on round to provide you with quality sustainable cocktails.
Chinatown
In the middle of dumpling houses and restaurants, lay several cocktail bars. Go to Doyers Street and Apotheke, where New York die-hard drinkers run rampage on boozy elixirs featuring exotic spices and herbs you will see in the neighborhood's Chinese shops. The space inside have an old-looking setting that reminds one of the apothecary worlds.
But for the serious and dedicated cocktail lovers, Attaboy is the bar to be. Just a few blocks from Apotheke and you will find yourself in this dimly lit bar space of excellent memories.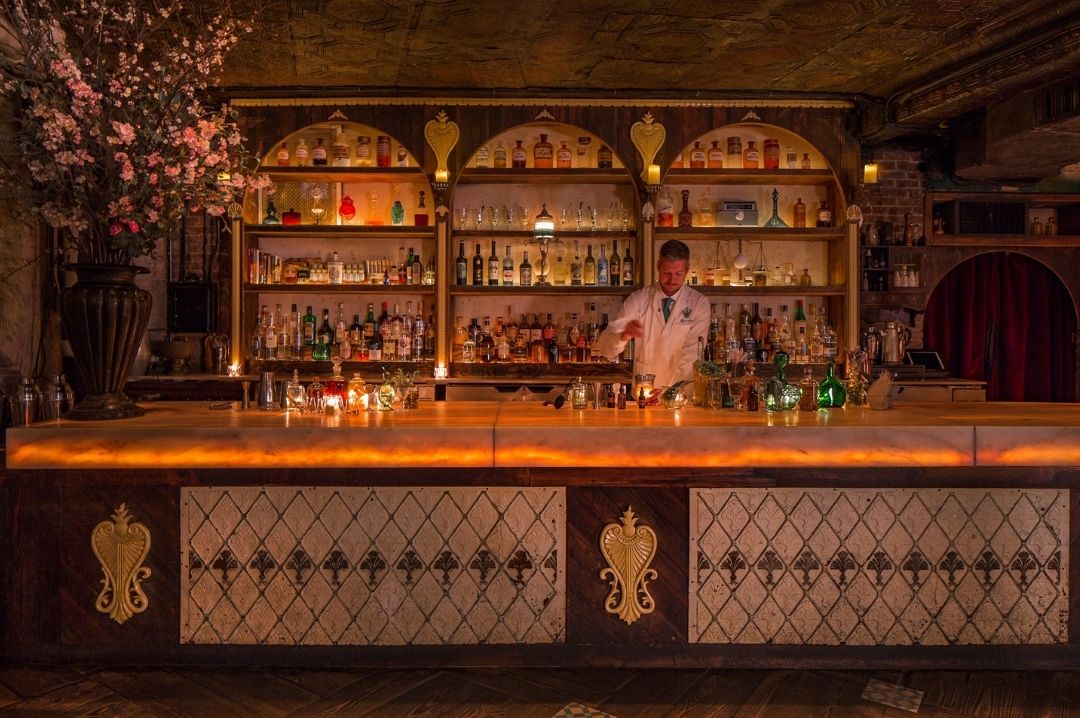 West Village
Though it's a small neighborhood, West Village features some of the most celebrated drinking outlets ever. Little Branch, one of the speakeasies in the area, offers classic cocktails that usually attract a huge crowd. The basement bar is unmarked and has no written menu. However, the bartenders own a traditional repertoire of excellent recipes.
Go a bit farther, and you will arrive at Employees Only, a bar that is regarded as one of the world's best. The interior design is gorgeous, and they serve creative tastes of different varieties.
East Village
If you are one of those nightlife enthusiasts, the East Village neighborhood offers you an incredible experience. Here in this area, you will see more people during the night than you have in the day.
Dive bars such as Death & Company—the best of them all-- for a round-table cocktail experience, McSorley's Old Ale House for the cocktail den, and Armory Amargo's specialty in Italian bittersweet liquors makes East Village an excellent neighborhood for drinking.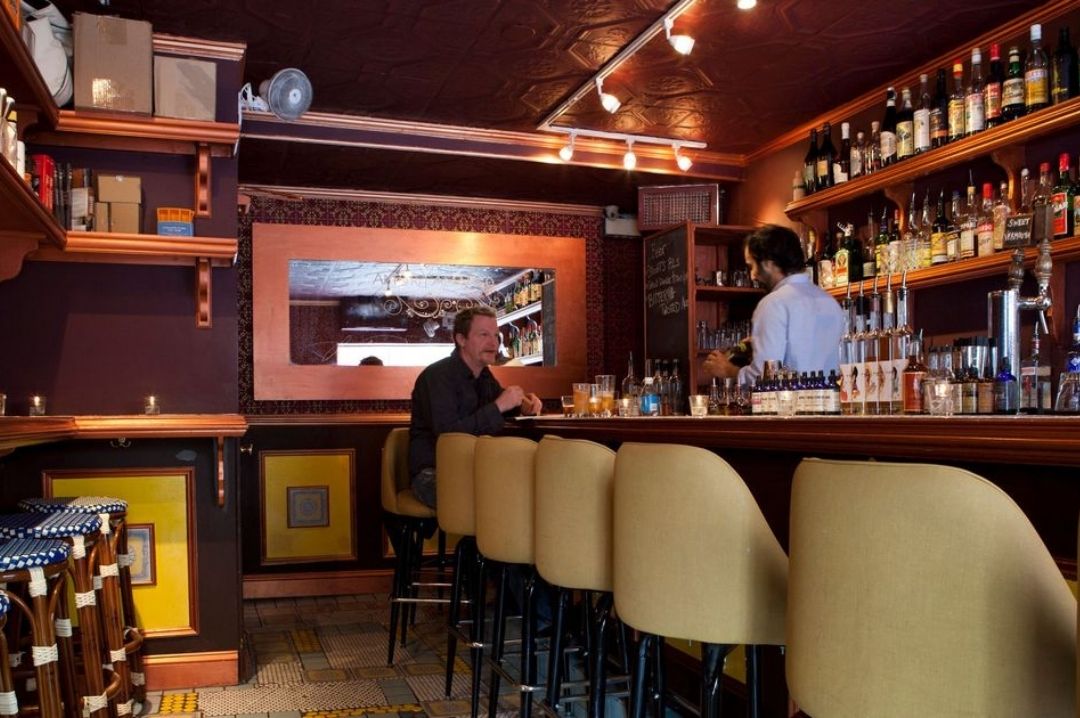 Image Source: Armory Amargo's NyMag
Greenwich Village
The last drinking neighborhood on our New York list is Greenwich Village. Dante, Café Wha?, and a host of other cocktail and beer serving bars and restaurants deliver a memorable experience, giving Existing Conditions a run for their cocktail money in the market. The latter operate cocktail vending machines that run all day, providing bottled martinis, manhattans, cokes, and rums infused with popcorn.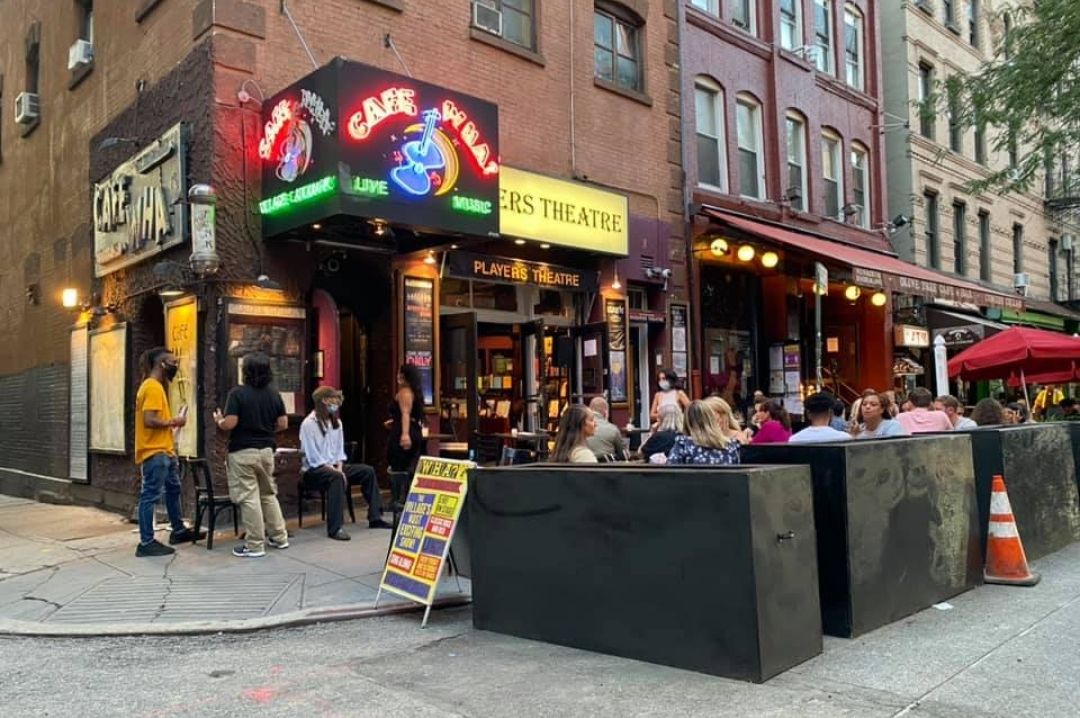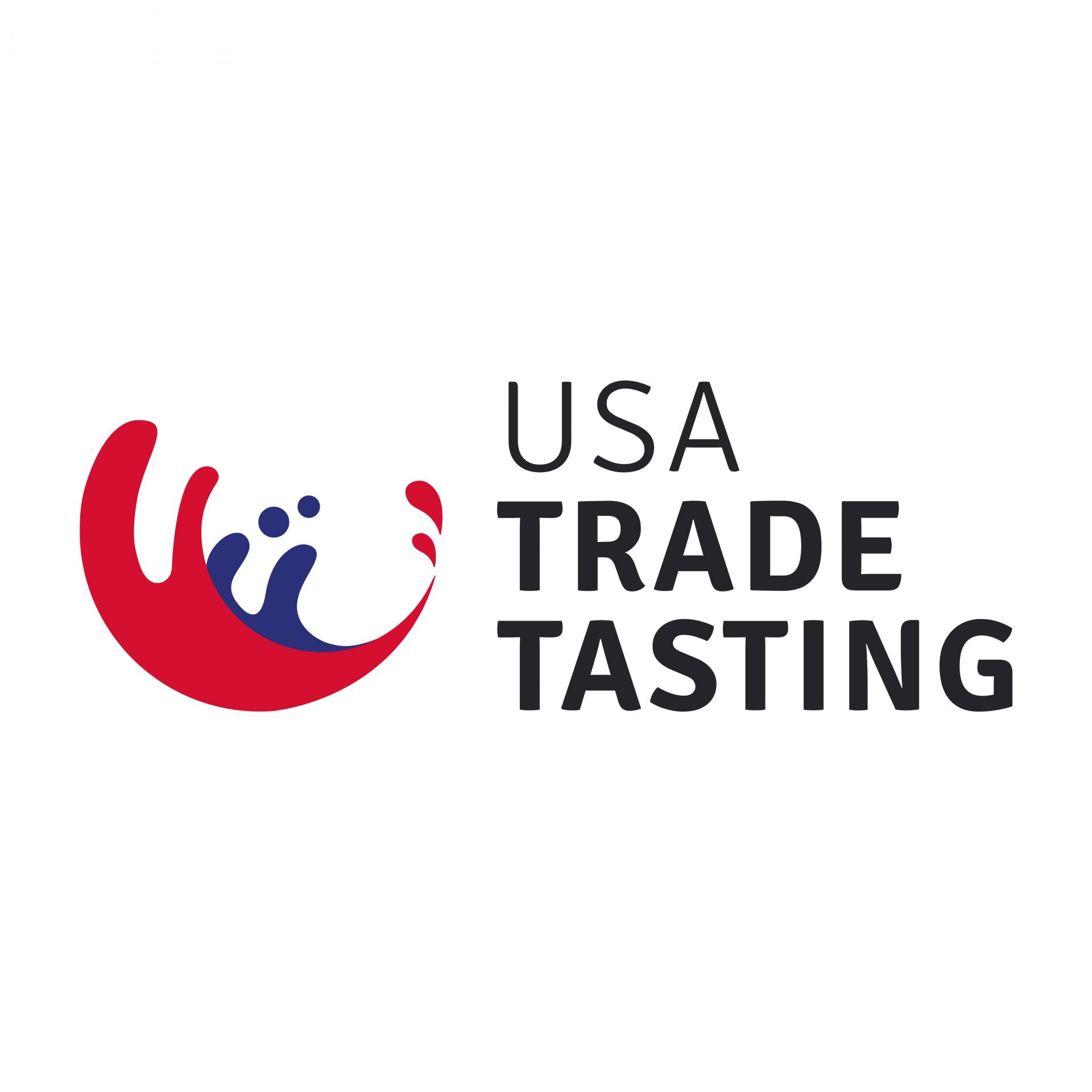 Morgan MFG, 401 N Morgan St Suite #204A, Chicago IL 60642
Register Now
South San Francisco Conference Center, 255 South Airport Boulevard, South San Francisco, CA 94080, United States.
Register Now
South San Francisco Conference Center, 255 South Airport Boulevard, South San Francisco, CA 94080, United States
Register Now