Salsa into these Mexican restaurants in NYC
Some hole in the wall, some award-winning, these are hands down the best Mexican restaurants and bars in NYC.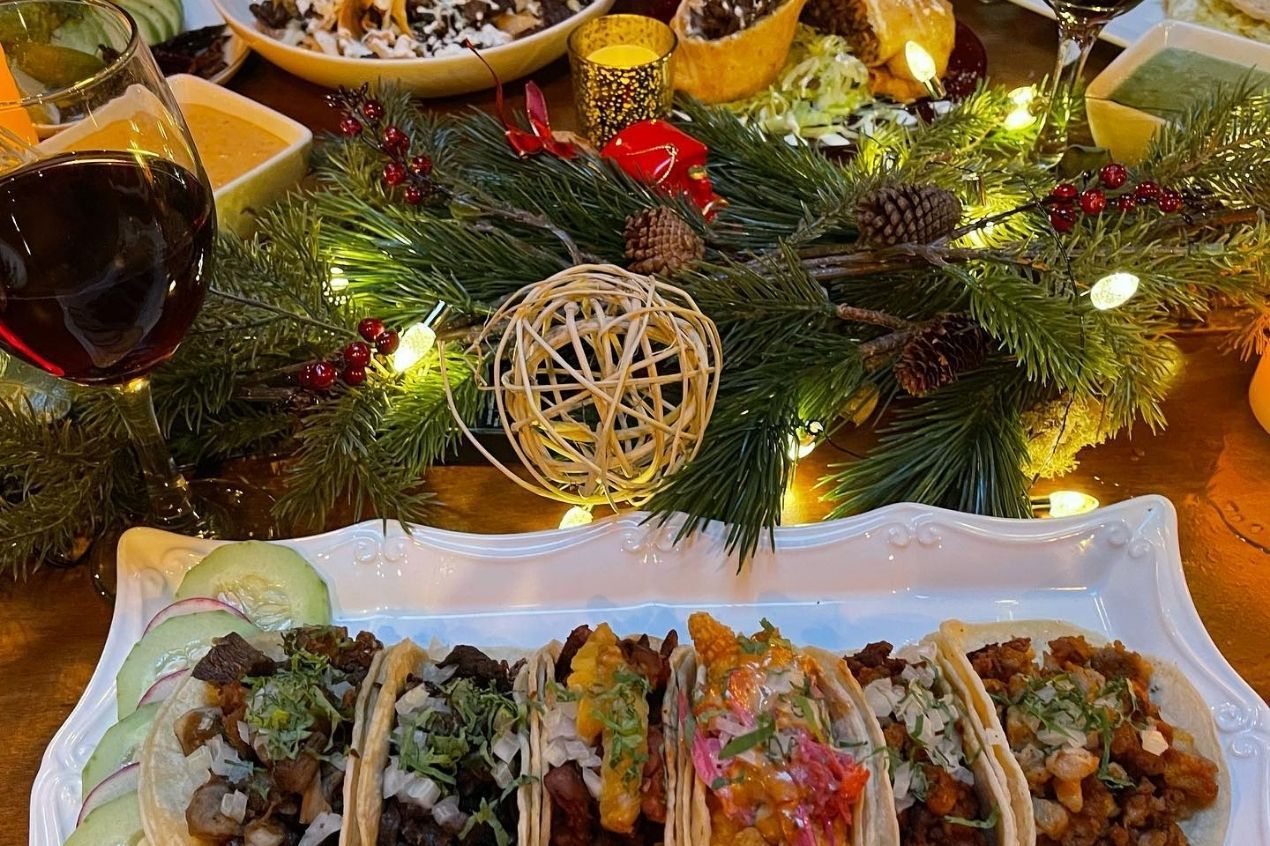 New York City has its fair share of Mexican restaurants and bars. But what is the level of authenticity they offer? From tacos, tamales, to agave, here's the list of the best Mexican fare you can get.
Atla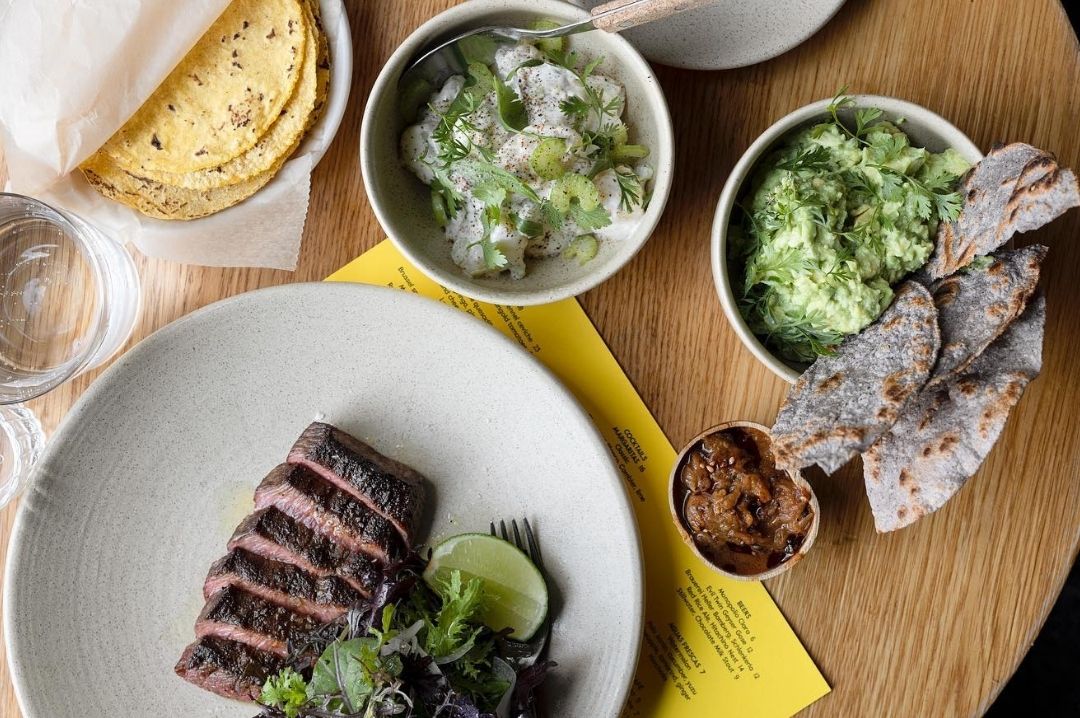 Flat iron steak, papas con crema, and classic guacamole, Source: Facebook
Atla is an all-day neighborhood restaurant focused on offering a healthy Mexican-inspired menu, using local, fresh ingredients. Originally, Atla was opened by Enrique Olvera and Daniela Soto-Innes, although Soto-Innes parted ways with the restaurant recently. Atla's drinks menu is much longer than its food options. The menu features margaritas, classic cocktails like Paloma, Piña Colada and several mezcals to sip. Atla's food menu mostly consists of a small variety of quesadillas and tacos, but if you're looking for something different, try the Arctic char tostada. They have both indoor and outdoor seating available.
Where - 372 Lafayette St, New York, NY 10012
Timings - Monday (5 pm - 10 pm)
Tue - Sat (noon - 10 pm)
Sunday (11 am -5 pm)
The Black Ant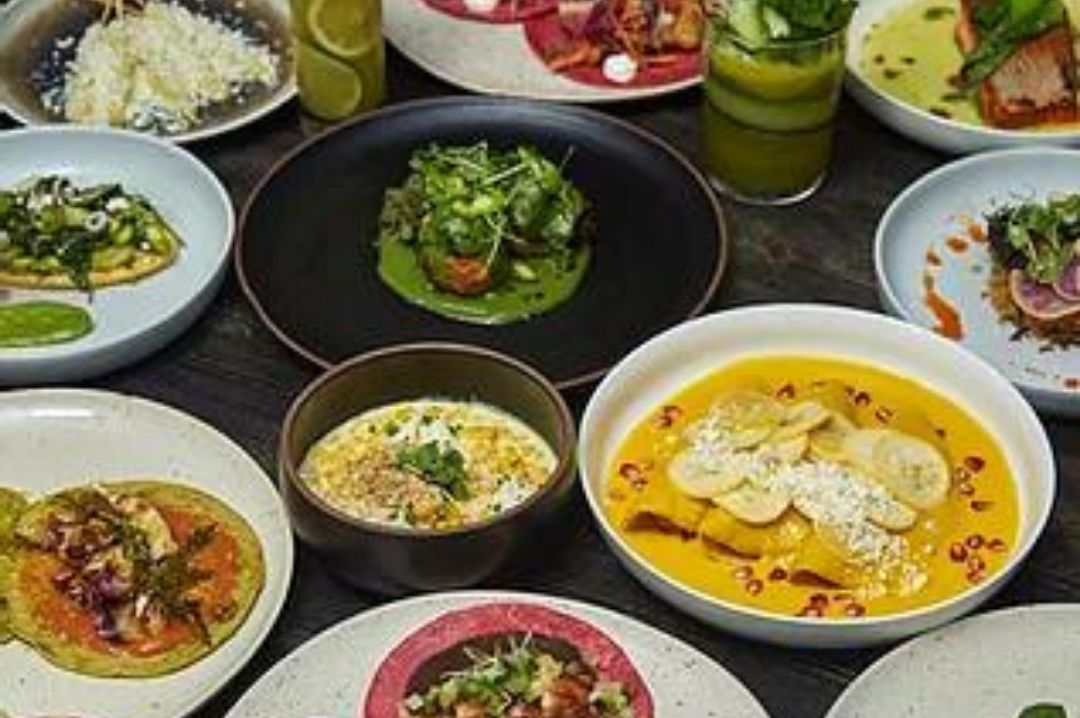 Full course meal at The Black Ant, Source: website
The Black Ant is a modern Mexican restaurant that puts a creative spin on drinks and traditional eats. According to the New York Journal, this Mexican spot is 'at the vanguard of Manhattan's New Mexican wave'. Try out their specialty drink, the Black Ant Negroni - which is made with Estancia Raicilla and Quina Aperitif stirred with Bianco Vermouth infused with dehydrated strawberry, apricots & peach. You can also opt for one of their many other cocktails, beers, or wines. The Black Ant also has a range of 11 different mezcals for you to sip on. Don't leave without trying out the Black Ant Guacamole with pomegranate and pumpkin seeds.
Where - 60 2nd Ave, New York, NY 10003
Timings - Tue - Thu (5 pm - 11 pm)
Friday (4 pm - 11 pm)
Sat & Sun (11 am - 11 pm)
Los Tacos No. 1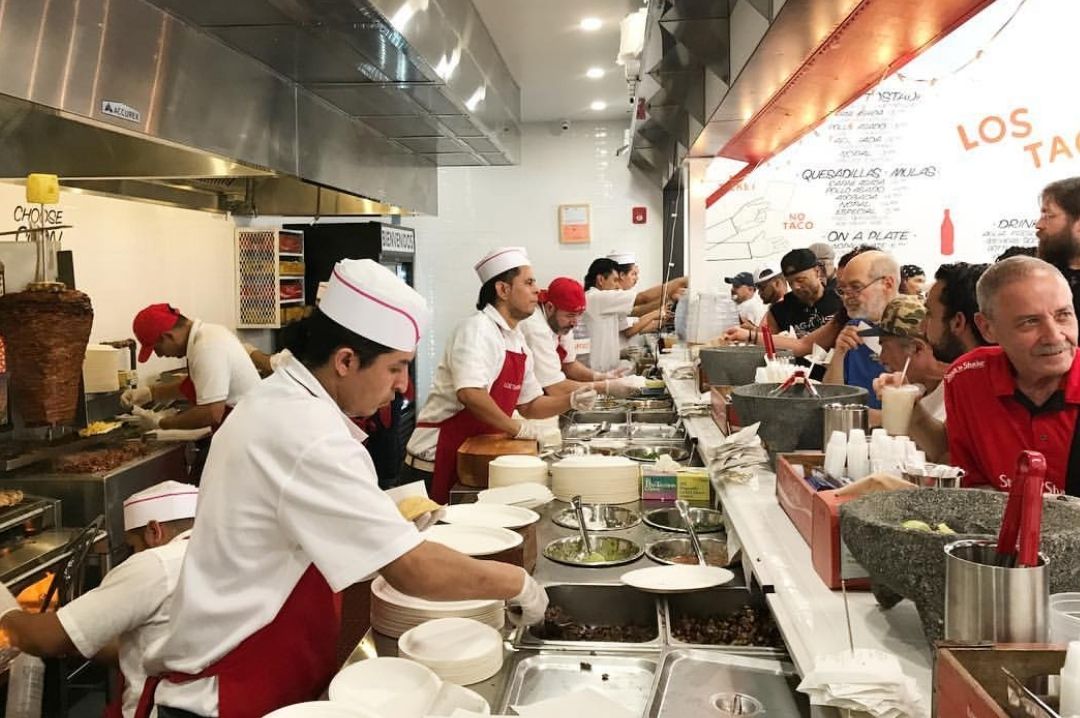 The serving counter at Los Tacos No.1, Source: Facebook
Los Tacos No.1 was created by three close friends when they decided to bring authentic Mexican taste to the east coast. The place gets its true tastes from family recipes and fresh, simple ingredients. They do not offer any alcoholic beverages but you can get bottled sodas. Los Tacos No. 1 is a great place for tacos and tostadas like carne asada (grilled steak), Pollo Asado (grilled chicken), and much more. Try the mullas like Adobad (marinated pork) and Nopal (grilled cactus). Find other locations in Times Square, Grand Central, and Tribeca.
Where - 1. 75 9th Avenue, New York, NY 10011 (Chelsea Market)
2. 229 West 43rd Street, New York, NY 10036 (Times Square)
3. 125 Park Ave., New York, NY 10017 (Grand Central)
4. 136 Church St, New York, NY 10007 (Tribeca)
Timings - Mon-Sat (11 am - 10 pm)
Sunday (11 am - 9 pm)
Cosme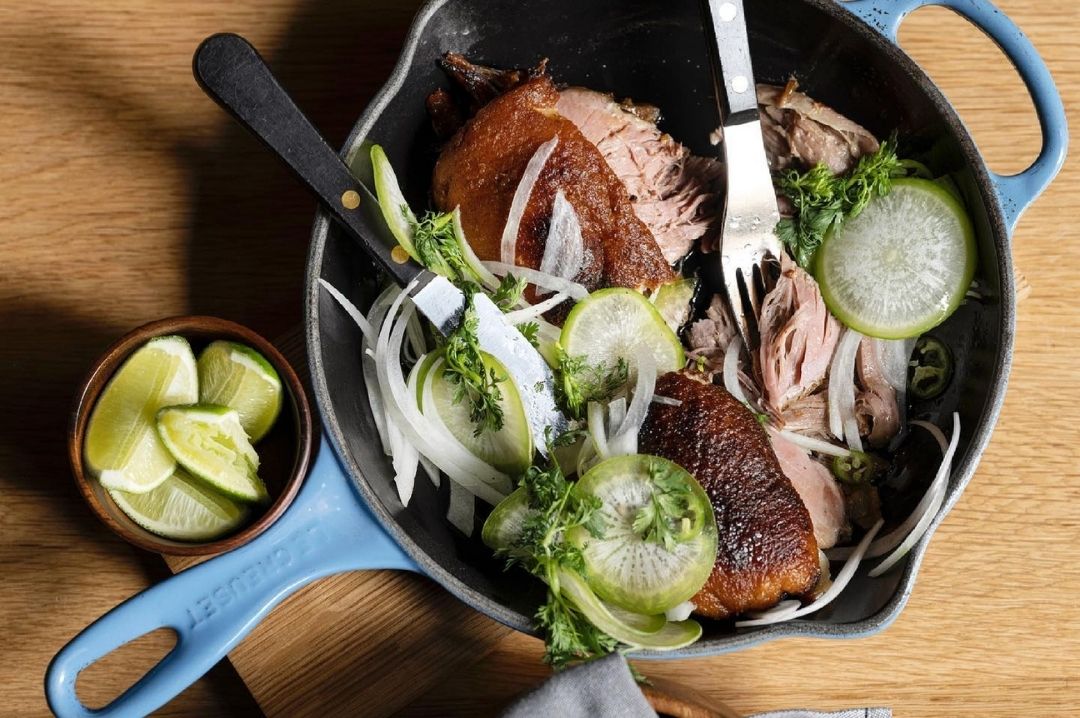 Duck Carnitas at Cosme, source: Facebook
Cosme is Chef Enrique Olvera's restaurant serving contemporary cuisine inspired and rooted in Mexican flavors and traditions. Cosme's drink list focuses on artisanal spirits and mirrors its cuisine, letting the ingredients in the dish shine. When you look at the menu you can tell why the kitchen here is so loved. Sip a mezcal-laced cocktail while perusing the menu, which may seem compact in terms of choices, but each dish is filled with exciting twists and tastes. Try out the chef's favorite, the duck carnitas, and fluke tostada. The husk meringue with corn mousse is a dessert you won't find anywhere else. The wine list highlights selections from Spain, France, and Italy.
Where - 35 E 21st St, New York, NY 10010
Timings - Mon - Fri (5:30 pm - 10:00 pm)
Sat & Sun (noon - 3 pm & 5:30 pm - 10:00 pm)
Taco Mix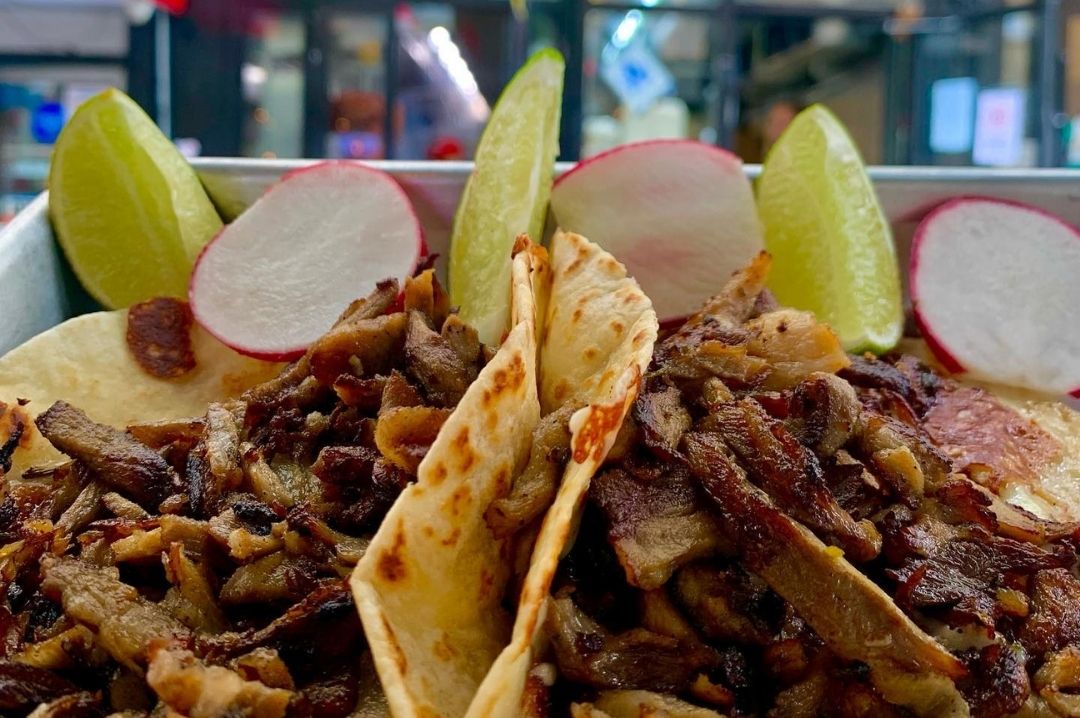 Customized meal at Taco Mix, Source: Facebook
Taco Mix has NYC's best al pastor tacos. The place is owned by Alejo Sanchez who specializes in al pastor. Taco Mix offers you marinated pork, street tacos, and other Mexican eats. At this mini-chain, you can eat at the counter, or grab the single table way in the back. Even though this spot doesn't serve alcohol, a vast food menu with twists on Mexican classics awaits you. Try out their house classic tortas the 'Cubana Style' which has ham, sausage, pork shoulder, beef cutlet, and other vegetables.
Where - 234 E 116th St #1, New York, NY 10029
Timings - Mon-Sun (1pm - 3 am)
Añejo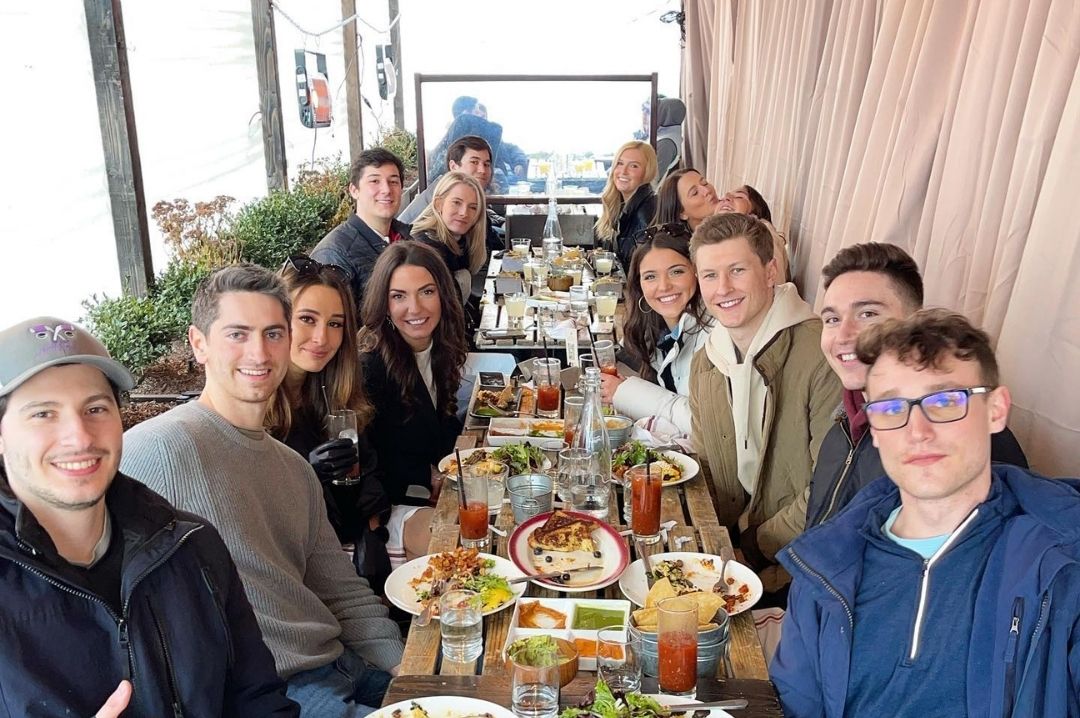 Patrons enjoying their meal at Anejo, source: Facebook
Añejo is a Mexican restaurant and tequila bar in Hell's Kitchen. Walk in here to find a vast selection of tequilas, mezcals, and Mexican distillations on this side of the Hudson. The menu is inspired by Mexican flavors. Sip on their classic cocktails like Paloma, Mendoza, or Margaritas while you look at the dinner menu. Añejo presents a small but unique menu created by chef Ricky Camacho. For brunch, we recommend the morning tacos stuffed with scrambled eggs, braised pork and chorizo hash, and the blueberry corn pancakes with fresh fruit and maple syrup.
Where - 668 10th Ave
Timings - Mon-Wed (noon - 11 pm)
Thu - Sun (noon - 12 am)
Casa Enrique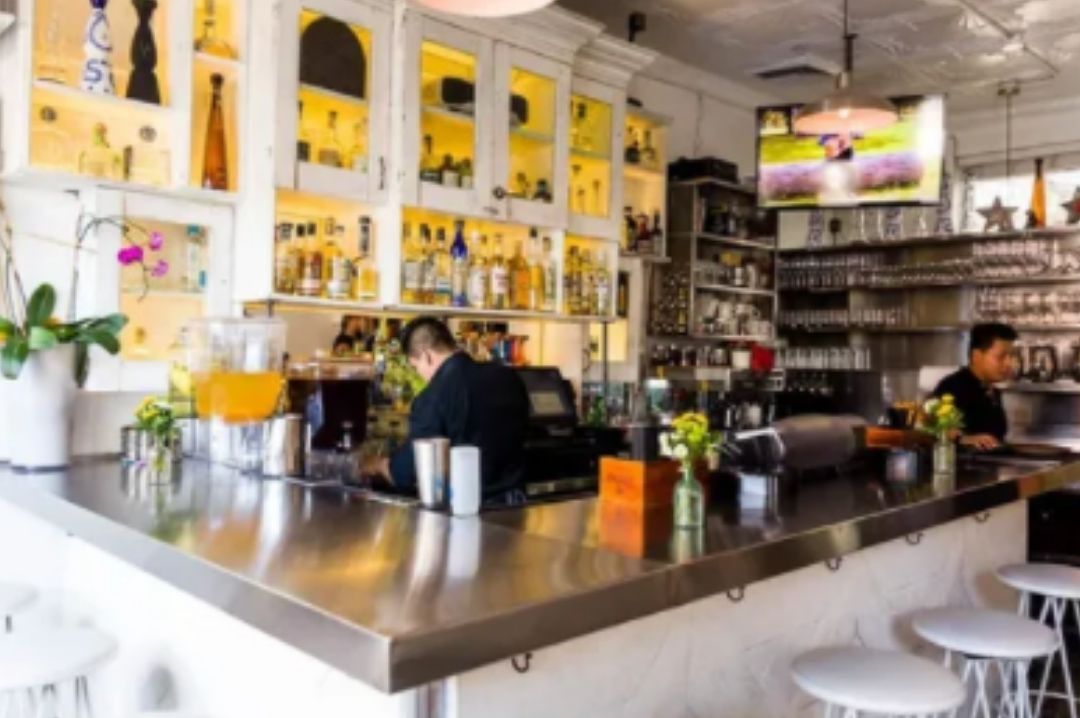 Bar counter at Casa Enrique, source: website
Casa Enrique was first opened in 2012 by Chef Cosme Aguilar. Earlier he worked at a French restaurant but later he reconnected to Mexican flavors and ingredients from his childhood. Casa Enrique received its first Michelin Star in September 2014 by serving its family recipes to friends and customers. The menu is divided into five sections: Pal Arranque (appetizers), Antojitos (cravings), Pa Rematar (entrées), Del Puerto (seafood), and Taqueria (Tacos). Try out their Mole de Piaxtla, tender chicken coated with a mole of whipped almonds, raisins, plantains, sesame seeds, and chocolate. And of course, their bar specials like Strawberry Mojito and Casa Enrique Margarita are popular amongst patrons. Finish your meal with the spongy tres leches cake, topped with sweet cream and goat milk caramel.
Where - 5-48 49th Ave, Long Island City, NY 11101
Timings - Mon - Fri (5 pm - 11 pm)
Sat & Sun (11 am - 11 pm)
Jajaja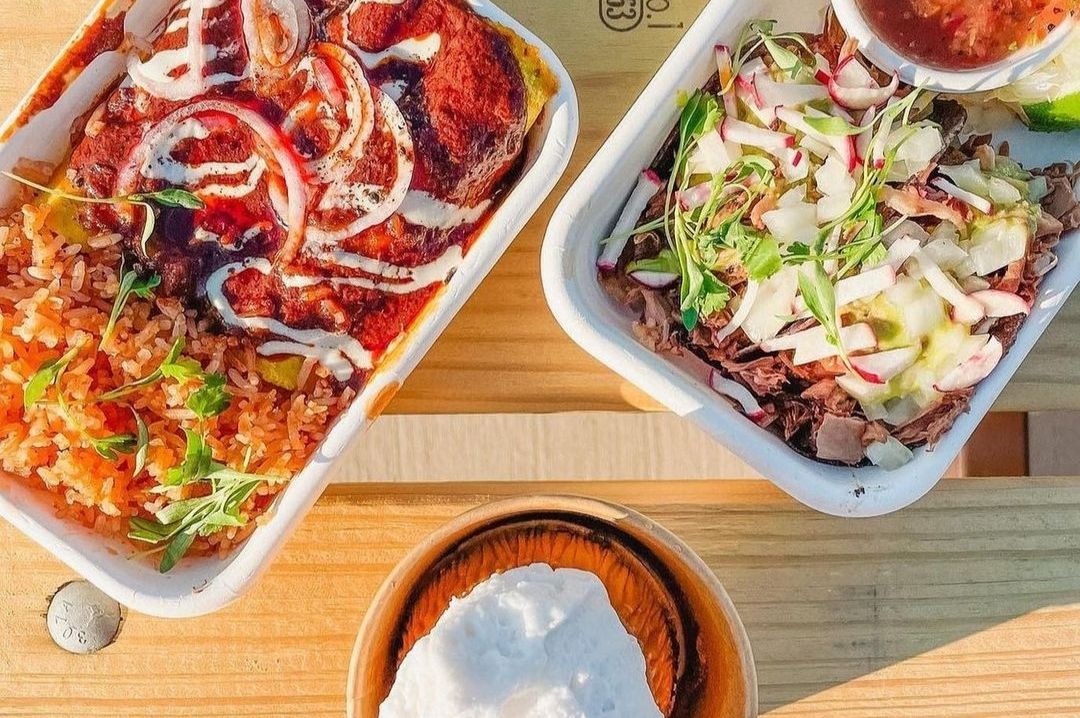 Meal for two, source: Instagram
Jajaja is the latest venture from the Raise Hospitality Group, owned and operated by old friends and business partners Koorosh Bakhtiar and Nima Garos. With four locations (Lower East Side, West Village, Hudson Yards, Williamsburg) in NYC, this plant-based restaurant offers a vegan take on Mexican classics. The menu offers a variety of vegan Mexican dishes but you can try their specialties, jackfruit tamales, Paleo Caveman tacos made with a coconut and arrowroot tortilla, and the popular nachos with turmeric queso fundido. For drinks, there is a tequila and mezcal program, Mexican beers on tap, Mexican-style lagers, and pilsners from local microbreweries and fresh-pressed juices.
Where - 1. 162 E Broadway, New York, NY 10002, United States (Lower east side)
2. 63 Carmine Street, New York, NY, 10014 (West Village)
3. 119 Kent Avenue, Brooklyn, NY, 11249 (Williamsburg)
4. Whole Foods, 450 W 33rd Street(Hudson Yards)
Timings - Mon-Sun (11 am - 11 pm)
Claro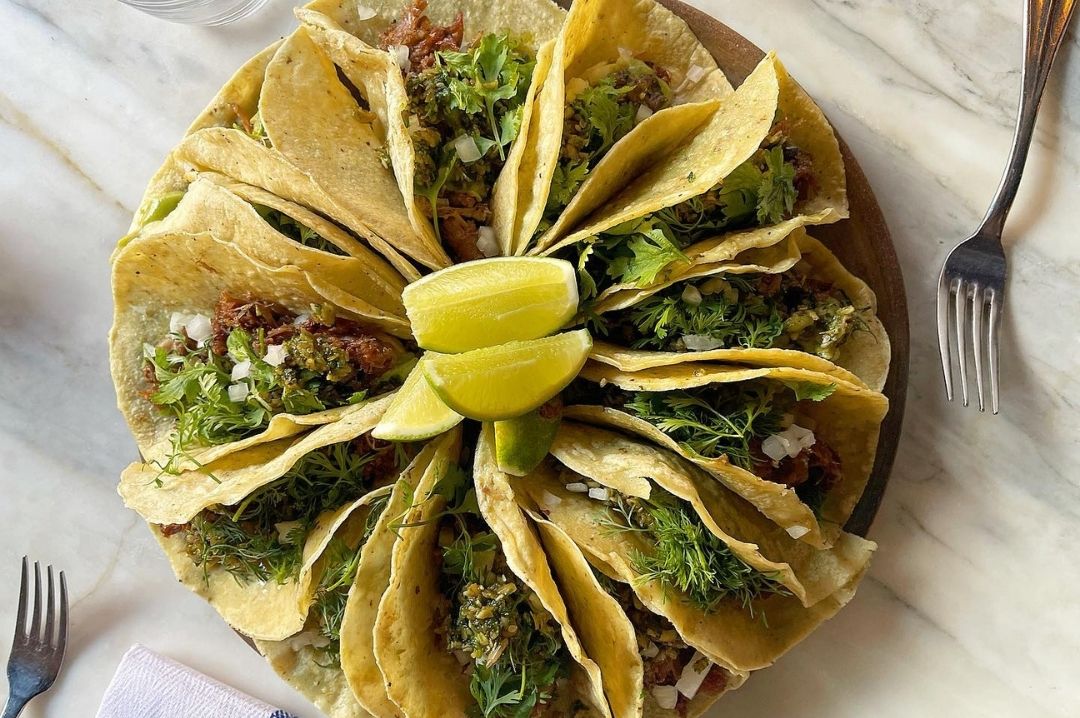 Tacos de Borrego at Claro, source: Facebook
Claro, run by chef TJ Steele, specializes in the food of Oaxaca, a cuisine from southern Mexico rarely seen in New York City. The restaurant is dedicated to making everything by hand, including the masa, cheeses, chorizo, and moles. You must try their four-course menu which includes tostada de pulpo as an appetizer, barbacoa tacos for starters, and mains include mole almendrado with soft shell crab or mole rojo with pork cheek, and churros and finish with chocolate mole cake for dessert. The drinks menu extends from Mexican Beers, a michelada, invented cocktails featuring mezcal and tequila to Mexican Jarritos sodas. In addition to its bar and dining area, Claro has a beautiful patio in its backyard where you can sip margarita made with the house mezcal El Buho and enjoy the making of your tortilla on an open flame.
Where - 284 3rd Ave, Brooklyn, NY 11215
Timings - Mon-Sun (5:30 pm - 9:15 pm)
Tacombi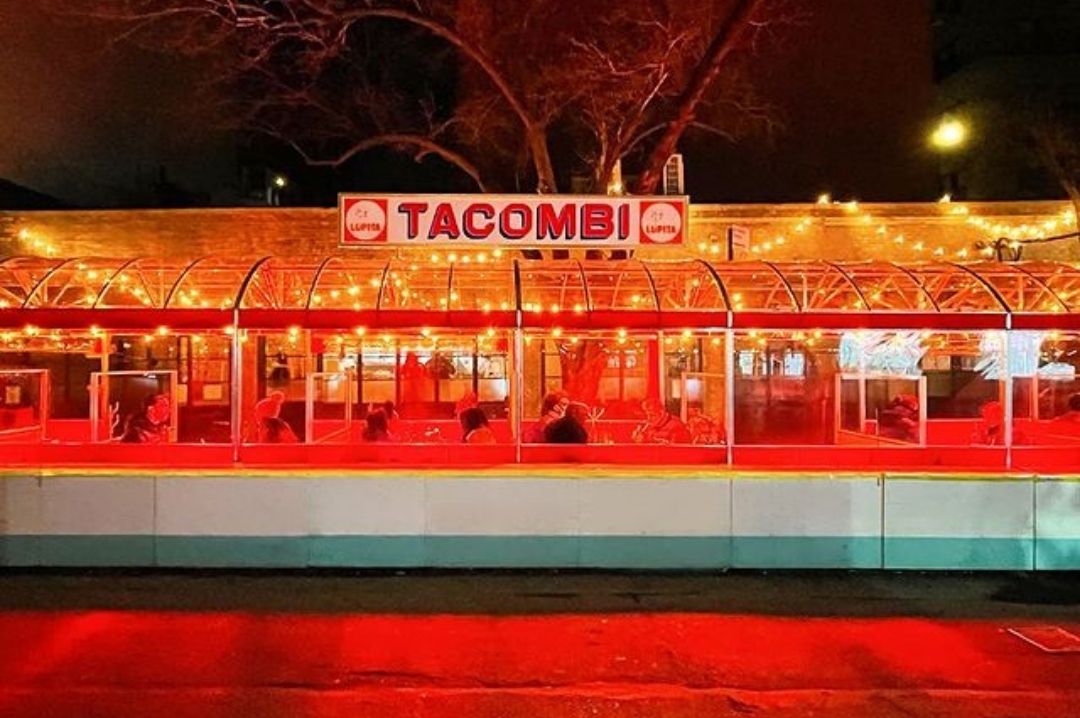 Tacombi at night, source: Facebook
Tacombi was born on the Yucatan beach in 2005 when they first started serving tacos out of a Volkswagen bus. Today the brand has two locations in Brooklyn and seven in Manhattan, and now, the owners are expanding this Mexican chain to a Long Island City spot. Try out Tacombi's regionally inspired tacos like Yucatán-spiked recado Rojo (spicy-citrusy achiote sauce) chicken or the beer-battered Baja fish. You can pair everything with bottled cocktails like a margarita classic, mezcal mule, and Rubio, or go for a Mexican lager or the Monopolio.
Where - 202 E 70th St, New York, NY 10021
Timings - Mon - Fri (noon - 11 pm)
Sat & Sun (11 am - 11 pm)
Header image, source: Taco Mix